WOLF retro DESIGN
REVIEW. 9th January 2019
A retro review looks at products that are at least over ten years old from a present-day WOLF design perspective. While the technology and fashion of the period influence design, and are taken into consideration, great design ideas will transcend their eras to be timeless.
Interesting and factual information may be provided, but our review aims to deliver insight from the perspective of a designer's mind and eyes.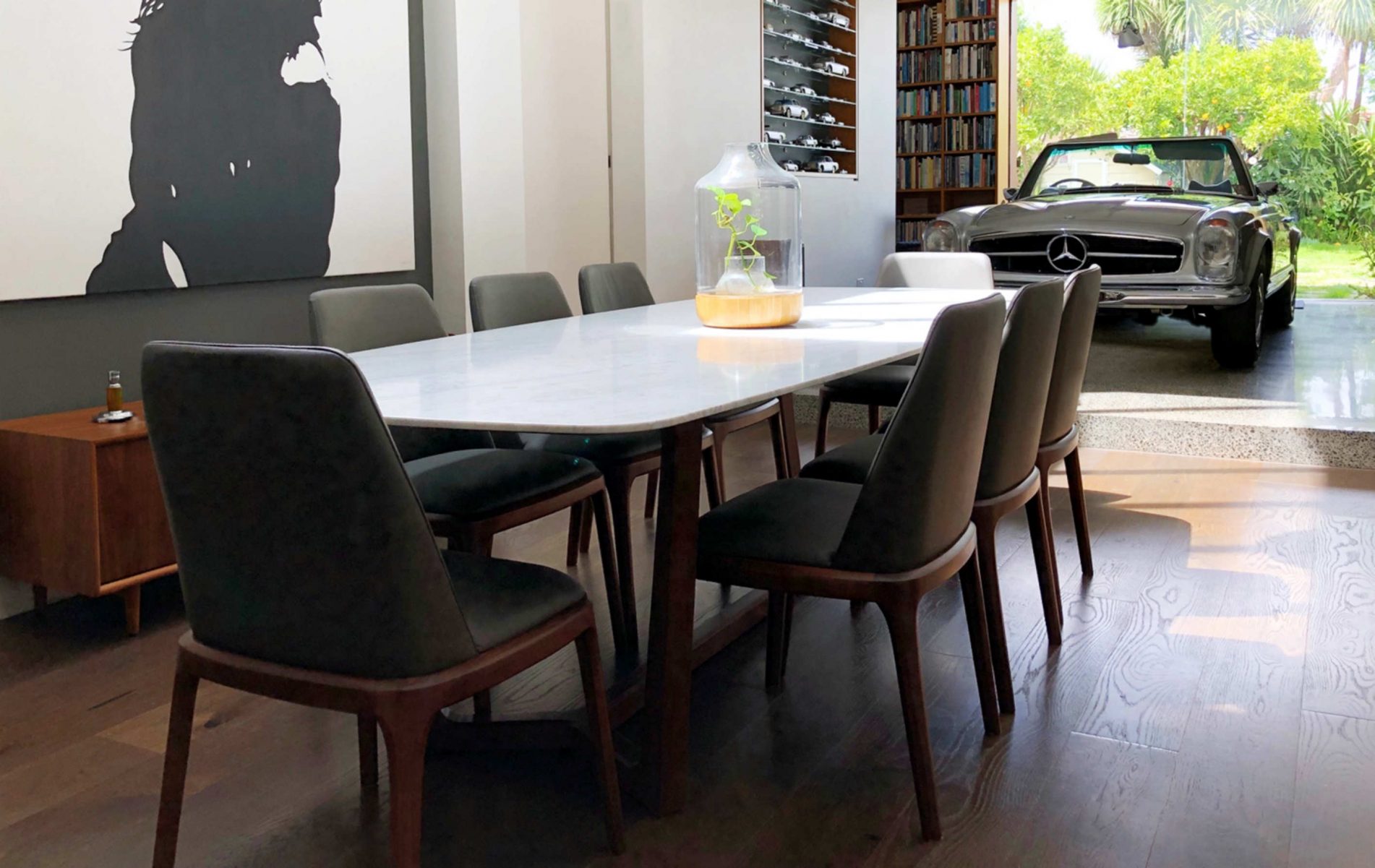 INTRODUCTION
Product description.
The Concorde is a contemporary Italian dining table designed by Emmanuel Galina in 2009. It is available in a variety of materials, sizes and also as a round table.
Price and Availability.
At the time of this review, 2800mm x 1100mm Concorde tables retail at roughly $13,000 Aust. In Melbourne they can be purchased through Poliform and can take up to 6 months to be delivered from the date of order. You can't select the actual stone pieces as they come from Italy, and since stone is a natural product the veins patterns and lines are unpredictable. While some pieces may look better than others the risk of getting an ugly top is unlikely given the reputation of the manufacturer.
Additional information.
The table in this review is largest size available and comfortably a 10-seater. It comes with a honed finished Carrera marble top and solid walnut timber legs. While there is a good range of other materials to choose from, this is how the table was originally presented in 2009 and remains in our opinion the most classic and timeless combination. The best chairs to compliment this table are the Grace dining chairs also available through Poliform. Grace chairs have timber legs with similar profiles to that of the Concorde and can be ordered with materials to match. Unfortunately, they are not cheap and a full set can easily cost more than the table itself. Note that the Grace chairs are fairly wide which can make things a bit tight if you want to seat more than eight.
REVIEW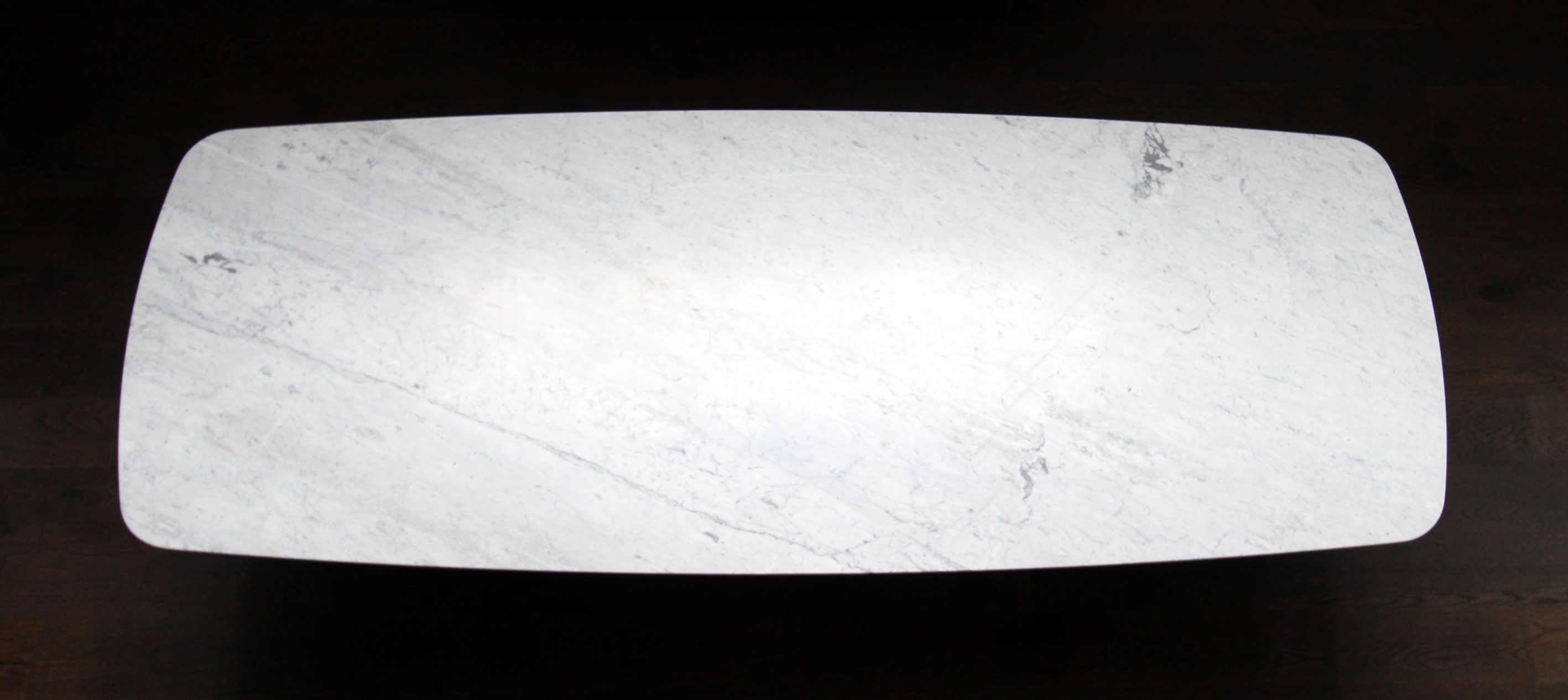 First Impressions
When you meet this table the first thing you notice is how sleek and contemporary it feels. This is primarily due to the thin 12mm edge that seems unbelievable for a table of this size. Together with the unique timber legs set back from the stone edge the whole table top almost appears to float. The white Carrera marble top on dark walnut legs further enhances this hovering effect.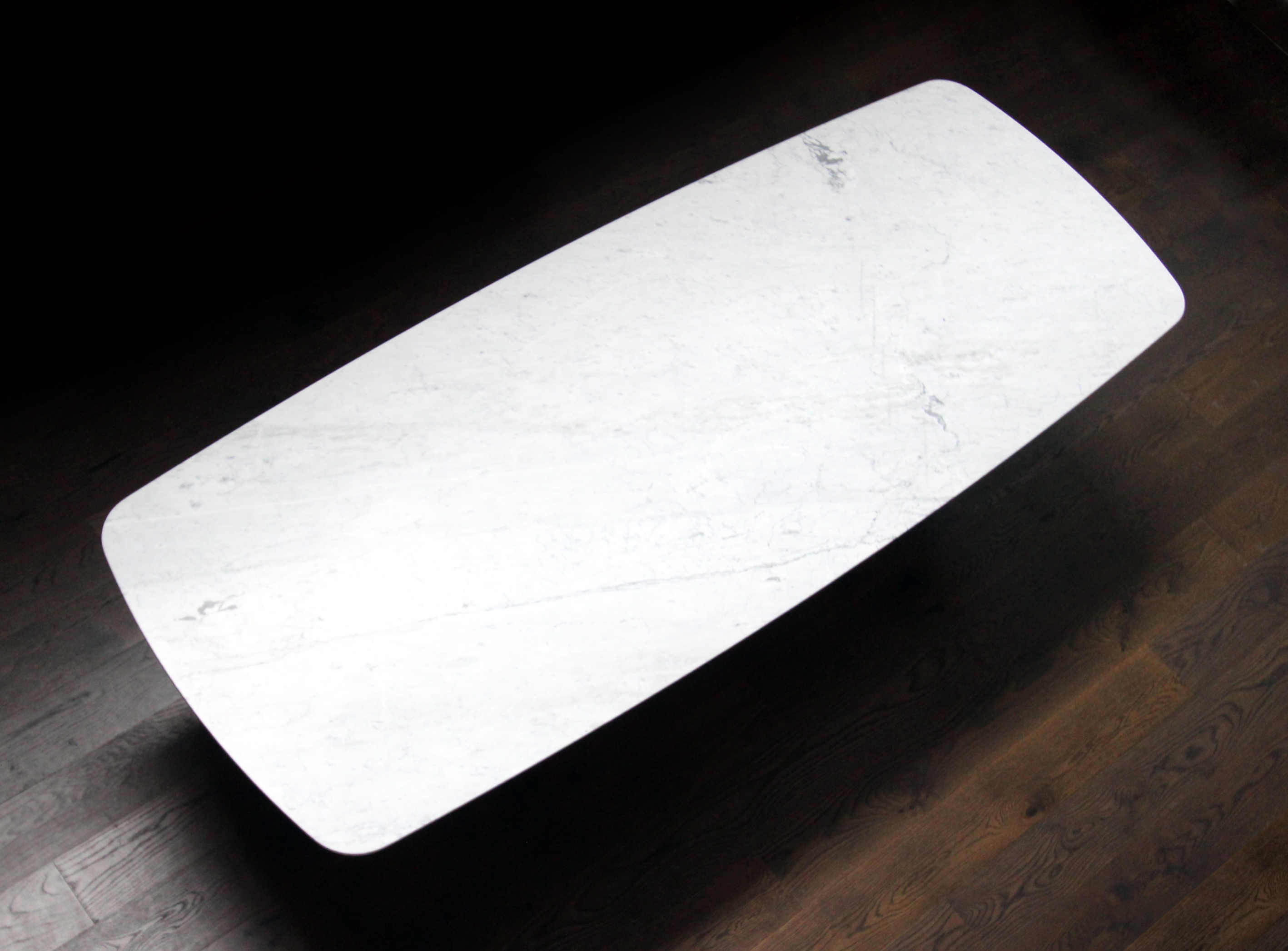 Product design & Craftsmanship.
While the stone top appears very thin it is in fact 18mm thick. The stones edge has a neat bevel detail that tapers in approx. 30mm from the edge. While rectangular in shape there is not a single straight line. The gentle curves and rounded corners soften the look and feel dramatically.
The legs are an important part of the design and takes a while to understand. Four vertical stands taper inwards, return on the floor and then join a central structural member. The shape is perfectly engineered to be stable and beautiful. While this leg design has been emulated by many other recent dining tables the craftsmanship and shape are not as good as the original in our opinion.
With the legs being set back from the table tops edge you can add more seats on the corners. An advantage over more common dining table designs with legs in the corners.
The materials are of the highest quality, and as with good design and manufacturing you don't see any visible screws or bolts. The legs come as one fully assembled piece with the top then placed over it and secured through four bolts. There are two steel braces under the top which are only visible if you look from the underside.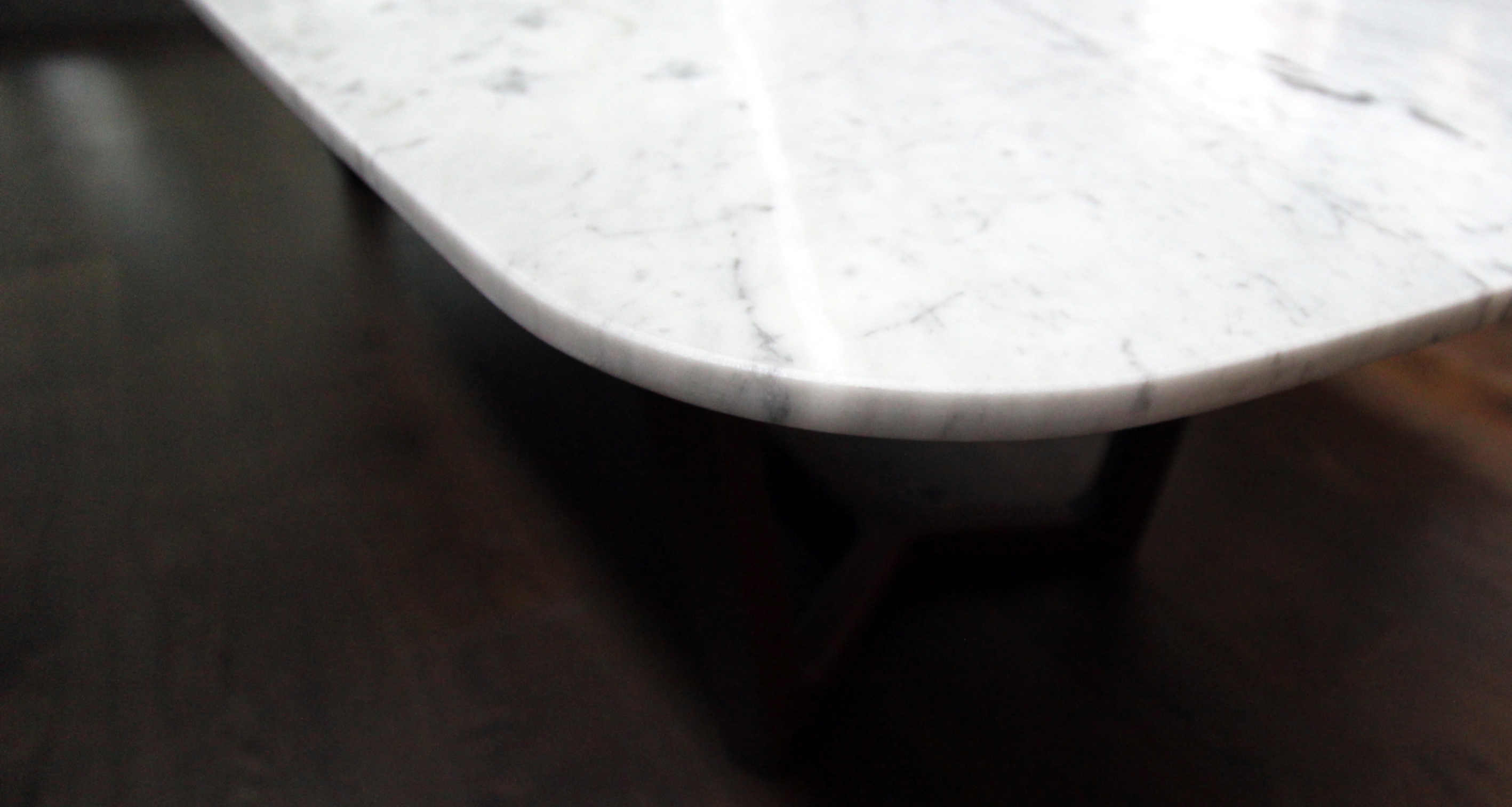 FUNCTION- Experience.
While this table is at the time of this review now a decade old, it still marvels the eye and remains one of the best large dining table out there. We believe it is destined to be a timeless classic. One can't resist getting up close and personal to view the details and touch the table's edges. At 2800mm in length its not short but because of the design with all its soft edges it certainly does not seem large at all. In fact, it feels quite delicate and light.
Although the legs are set back from the table tops edge, the chairs will still knock into them if not careful, and this means that while it will accommodate 10 seats, you may have a table leg in between your legs.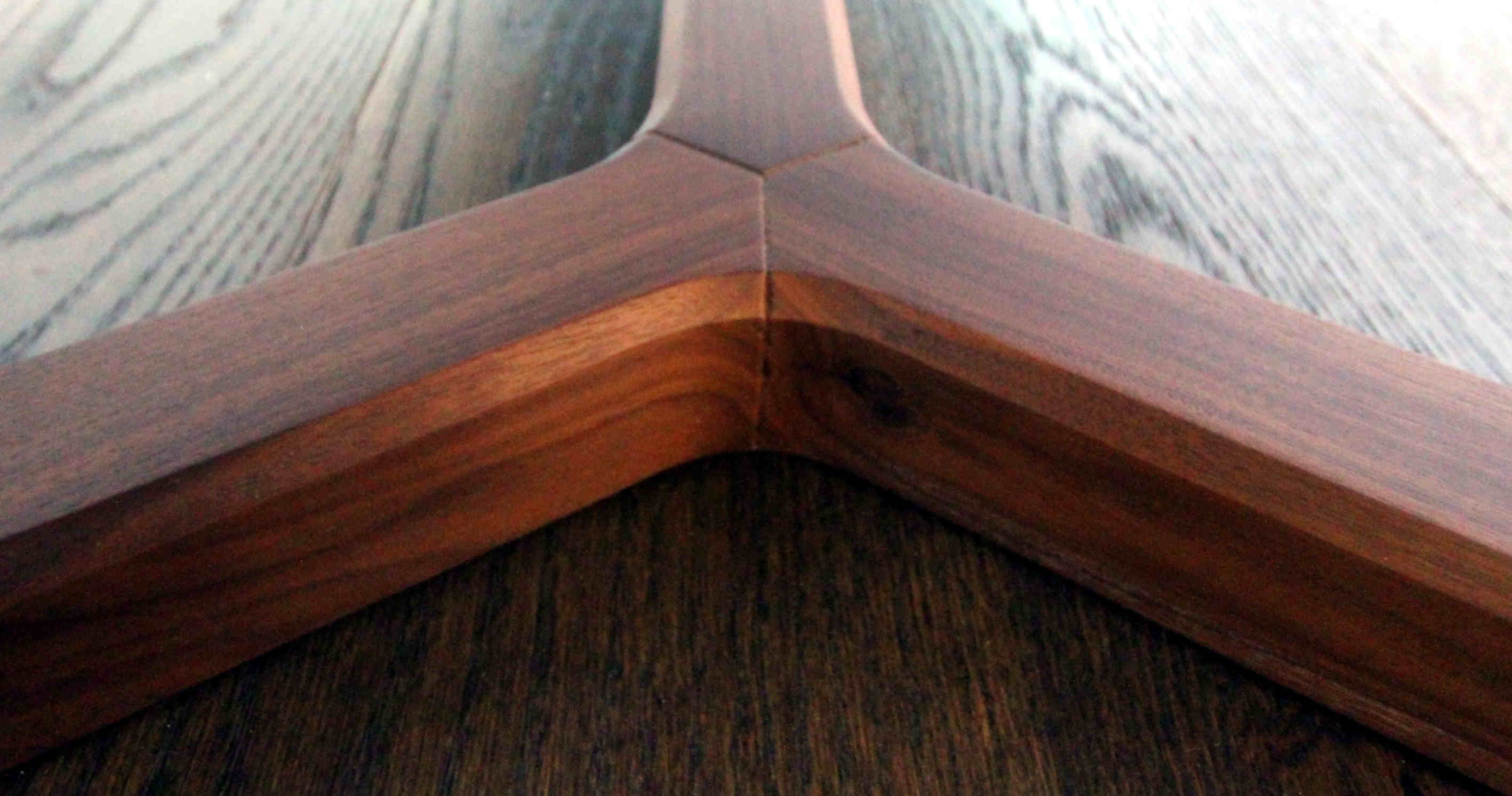 Desirability / Value for money.
Large dining tables of good quality are not cheap in general so spending a little more to get the Concorde could be a worthwhile investment. The price tag may seem high initially but once in your home you'll feel the value of every cent. The design forces people to comment and the craftmanship is second to none. The marble tops are obviously not the most practical and must be properly sealed and then resealed every few years as necessary.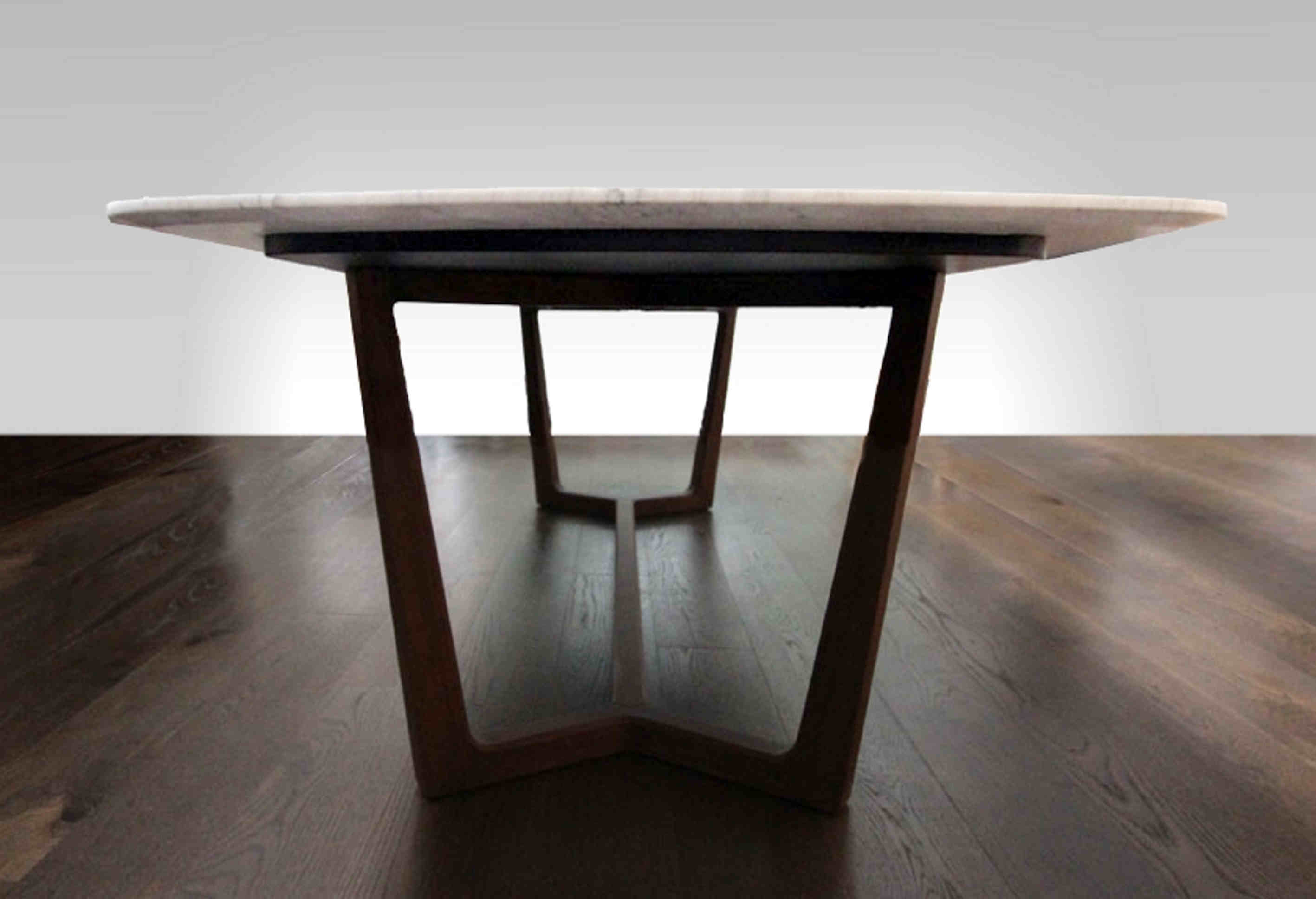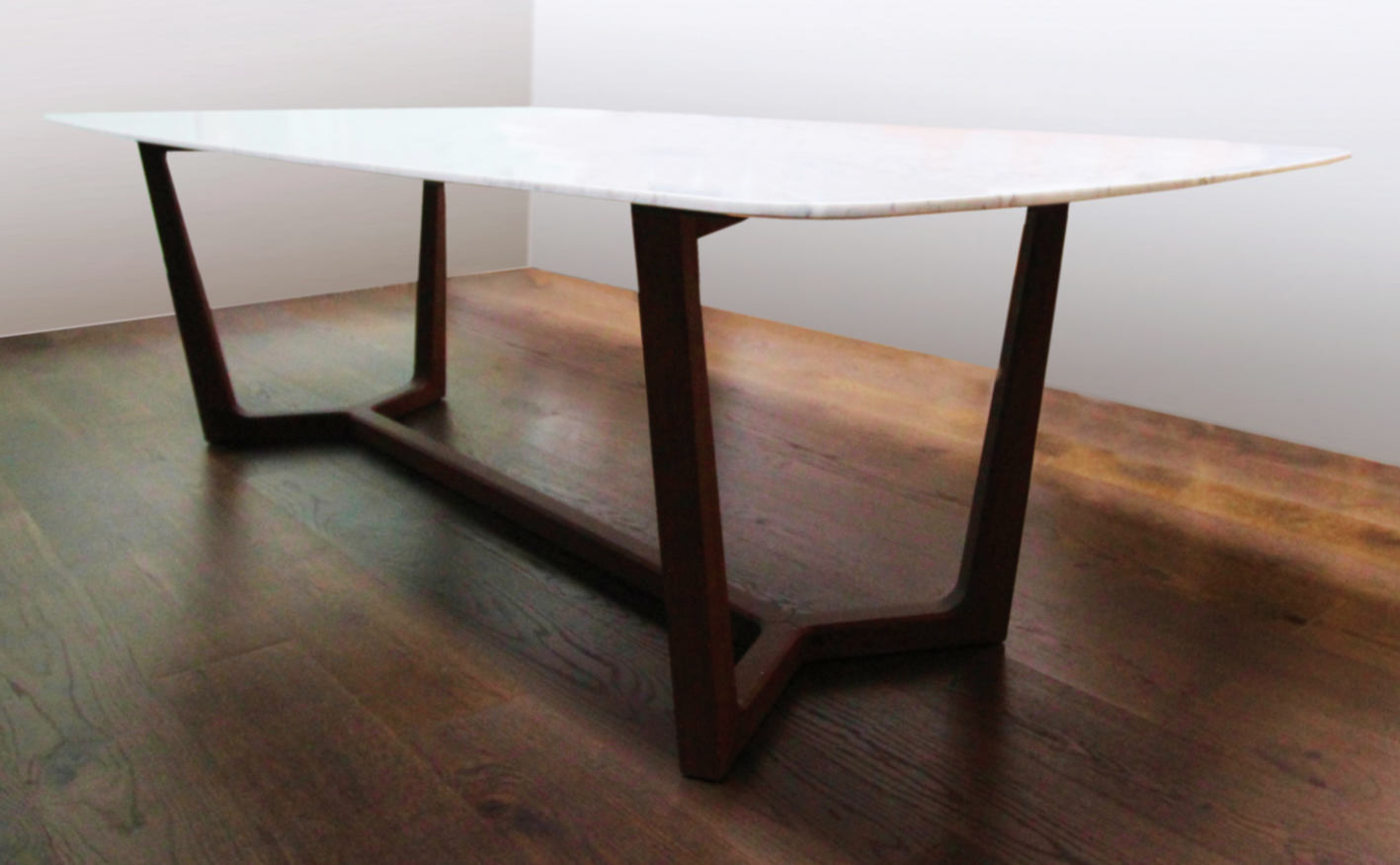 WORD OF THE WOLF.
This largest table is in our opinion the best option because proportionately it looks much better than the shorter or round variants. The shape and design of this table unfortunately is quite hard to match when it comes to the dining chairs which limits your options. The Grace chair is the obvious option but they are relatively wide so only look right with the largest 2800mm long or round tables.
We think this table is exceptional in both design and value for money. While it is clearly a contemporary design it wont necessarily look out of place in a more traditional setting. We've seen this table look at ease in dining rooms of classical heritage protected homes under fancy chandeliers. Despite its futuristic lines, it's a very versatile piece of furniture, bordering on being a piece of art in itself.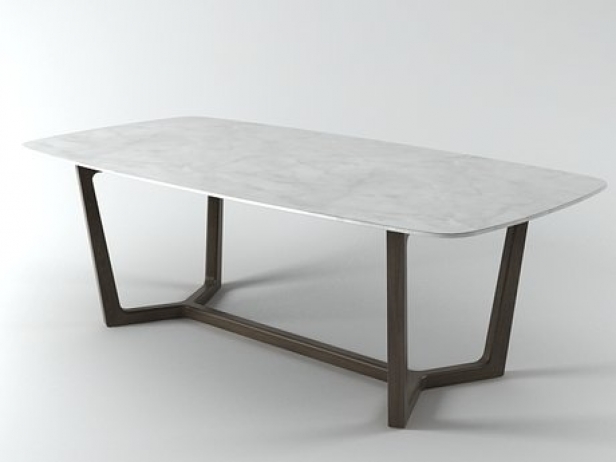 WOLF DESIGN EXCELLENCE SCORE = 8.3
Disclaimer
The information in this review is intended for informational or educational purposes to provide readers an understanding of how something may be seen from a certain design perspective. In this case it is from the view point of WOLF DESIGNS. As design is subjective this review should only be considered as an independent opinion. Information further to being of an opinion is provided to the best of our knowledge based on our own research at the time of doing the review. We cannot be held responsible for any inaccuracies or inconsistencies and reserve the right to change or update any content as appropriate.
The final responsibility of the design resides with the original manufacturer.