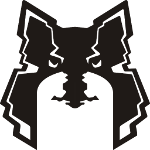 Background
The Wolf Designs Review was conceived by founder of Wolf Architects Taras Wolf. Taras is the third generation of a family line with extensive history and experience in quality design and construction. Professionally he had careers in dance, painting, sculpture, graphics design, property development and architecture. It was from his extensive background in all things artistic that gave Wolf Architects its greatest edge, and allowed the young practice to quickly rise and establish itself as one of Melbourne foremost architectural practices for
contemporary modern homes. Today Wolf Architects is an international firm renown for innovative high-end designs.
Over the years the practice has evolved to include almost every aspect of our built environment to be done in-house. With talented artists, interior designer, landscape designers, and architects working daily side by side, every detail is intentionally thought through. Wolf Architects experiences ranges from the master planning of cities through to a custom designed door handle, or piece of furniture.
As a modern-day renaissance man with a background in all things artistic, Taras wanted to expand his natural ability in design beyond architecture and into other areas of life. The Wolf Designs Review was a natural extension and progression of WOLF Architects with a focus on encouraging and promoting universal principals in superior design. A network of highly skilled and talented team members worldwide forms the foundation for the firm. Their mission is to be a leading authority the world of design.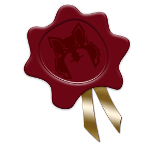 THE WOLF DESIGN STANDARD
What is it?
The WOLF standard represents a certain level of excellence. It can be used as a labelling system to encourages and promotes superior design. A product endorsed with a WOLF seal of approval and score is deemed to have met the WOLF standard. This symbol is intended to provide confidence and peace of mind in respects to design and quality. It is the assurance that you have something of value.
The WOLF standard is not about labelling things as perfect or near perfection, but rather to describe something as being intentional, well thought through in respects to design and craftsmanship, and able to match expectations if not surpass them.
The WOLF seal of approval, and why we need it.
The WOLF seal of approval, and why we need it.
In a world where there is so much variety, discrepancy, imitation and marketing there needs to be a place where certain things can be measured and quantified in way that confirms genuine design excellence.
Most things that qualify for a Wolf review will attain a score rating of 6.0 or higher and is deemed to have attained the WOLF seal of approval. This recognised symbol for design excellence can be used to further promote products as having attained the WOLF standard to inspire confidence. A license can be issued for the use of our reviews to further promote products online through websites, newsletter, blogs, etc.
A WOLF review can also be a testing resource for new products being developed or designed. Often, we review things still in the prototype or design phase and can offer suggestions for improvements.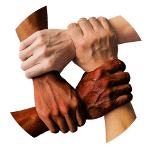 WOLF REVIEW TEAM
Our review process has been carefully conceived to be as fair and effective as possible. Therefore, every product is reviewed by a panel of several specialist professionals. This panel is always evolving to allow flexibility and customisation to suit the products in question. In general, our team consists of specialist designers such as architects, interior designers, fine artists, fashion and graphics experts. The ideal examining panel will have a balance between male and female, young and old and with a variety of cultural backgrounds. Our network of talented individuals around the world allows us to provide everything we review with the most sincere and constructive opportunity to be appraised accurately. Where a product has a special purpose such as in the case of a guitar we may also include a musician and furniture maker onto our panel.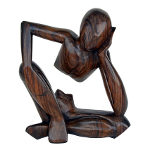 WHAT IS DESIGN?
Anyone attempting to answer this is immediately vulnerable to critics or debate due to the subjectivity of the word. As an authority on design however, we must at least attempt to define our own meaning of this. At WOLF designs we consider anything that has been intentionally conceived to create a meaningful or deliberate outcome a form of design. Our preference is with situations where the outcome is positive and beautiful. This however does not necessarily mean that good design is always beautiful or positive.
That makes design more about the power of choices to create. Anyone can thus be a designer as simple daily acts such as choosing what to wear or cooking a meal to achieve a specific goal can be considered forms of design.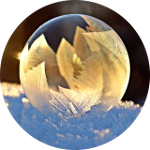 DISCLAIMER
The information in the reviews is intended for informational or educational purposes to provide reader an understanding of how something may be seen from a certain design perspective. In this case it is from the view point of WOLF DESIGNS. As design is subjective this review should only be considered as an independent opinion. Information further to being of an opinion is provided to the best of our knowledge based on our own research at the time of doing the review. We cannot be held responsible for any inaccuracies or inconsistencies and reserve the right to change or update any content as appropriate. The final responsibility of the design resides with the original manufacturer.
---