WOLF architects DESIGN  REVIEW. 18th November 2019
The labrador sketchbook could be the architects best friend, but could this also be the Worlds most beautiful, minimal and practical sketchbook?
While the technology and fashion of the period influence design, and are taken into consideration, great design ideas will transcend their eras to be timeless.
Interesting and factual information may be provided, but our review aims to deliver insight from the perspective of a designer's mind and eyes.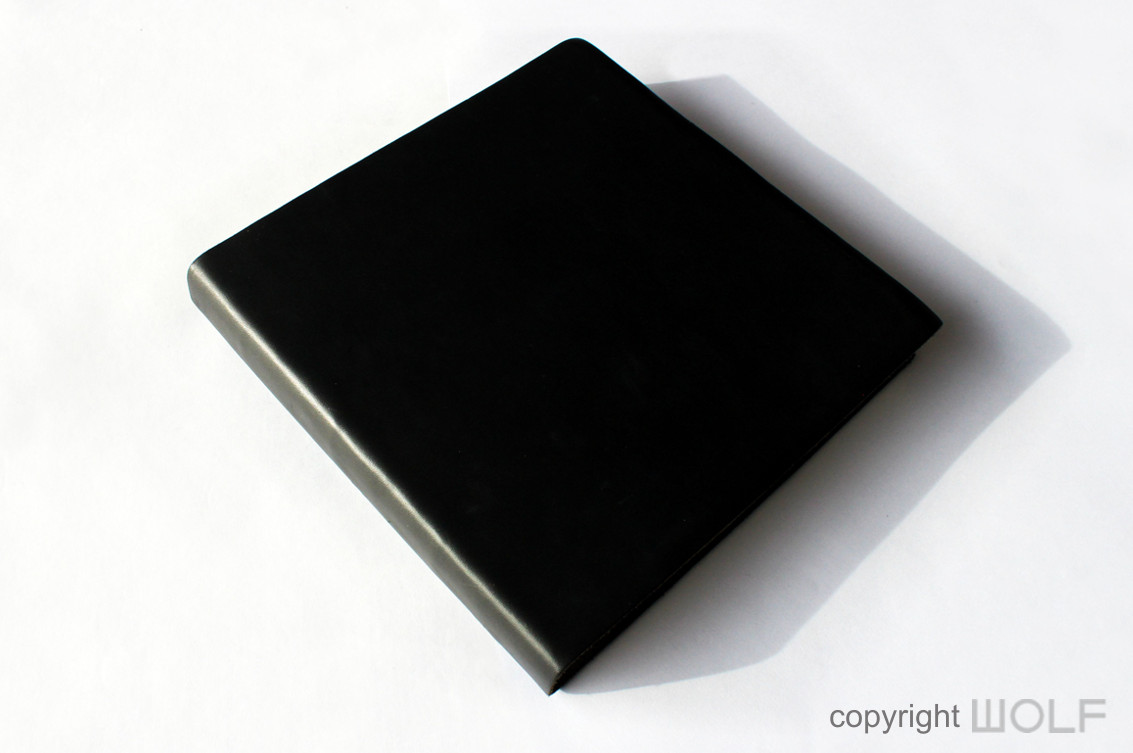 The architects best friend?
Introduction
Product description
Produced by Labrador (Thailand), the Labrador sketch book is a plain leather covered sketchbook. This book was produced in a variety of leather colours and this review showcases the plain black one.
Price and Availability.
At the time of this review the sketch book appears to be no longer be available. It seems to have been superseded by the Hand Book S and Handy Book M sketchbooks that retail for $70.7 and $133.5 US respectively.
Additional information
Labrador is a local Thai brand established in 2016 and the essence of their philosophy is to reduce waste through high quality. They have a few stores in Thailand and use leather as their primary material. According to their website their products focus on minimalism, durability, and lifelong attractiveness.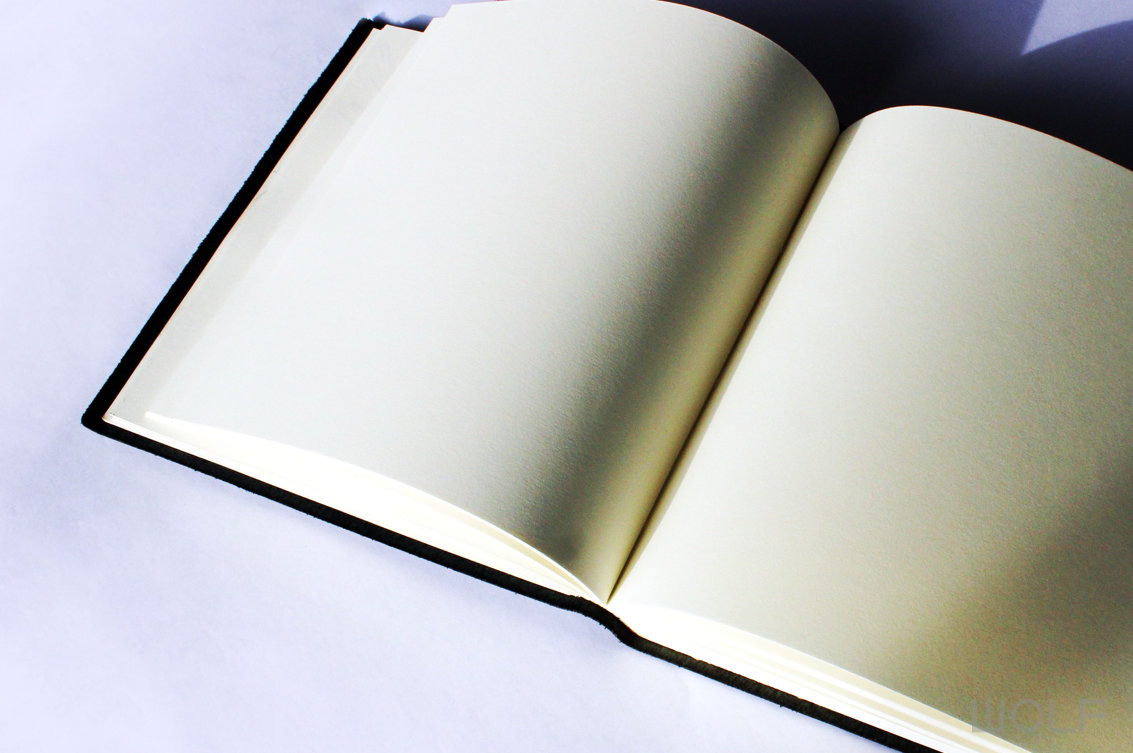 click image above to see this book in action
Review
First impression/ Delight
We love our sketchbooks and it can very hard to find that perfect book in terms of size, paper quality and design. This sketch book is instantly unique due to its shape being almost a perfect square. With its leather cover and a thickness of around one inch, it looks and feels more a scared volume of some sort.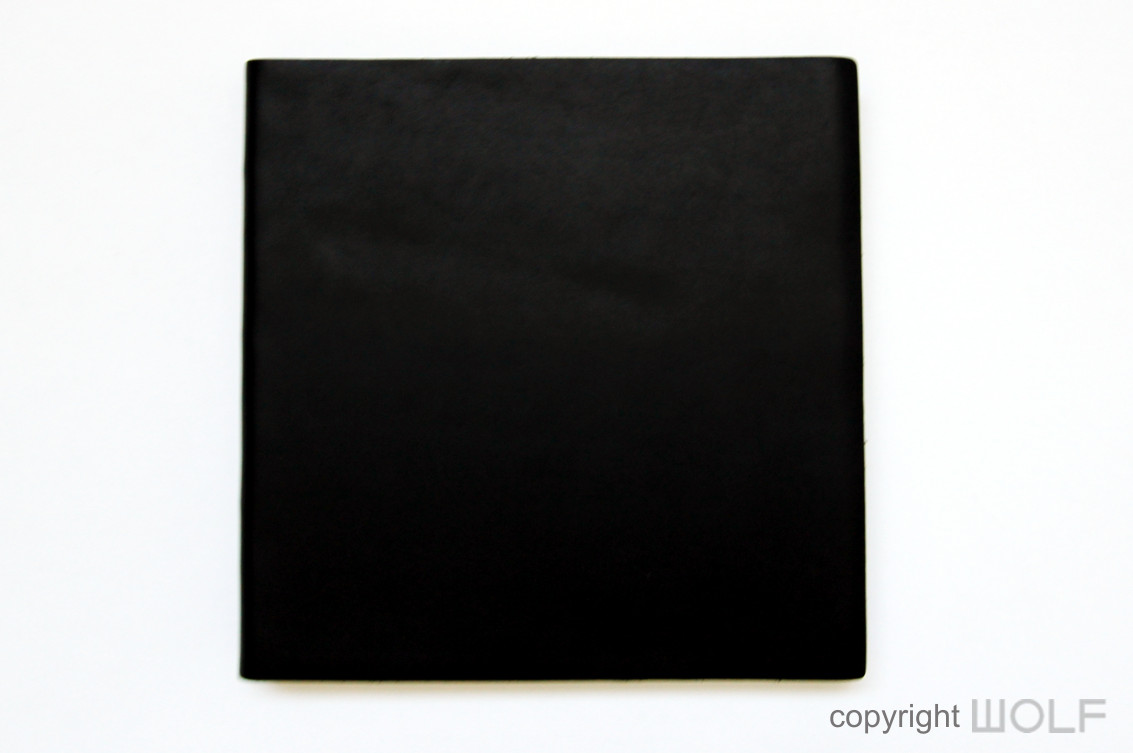 It's a perfect square, and architects will love it.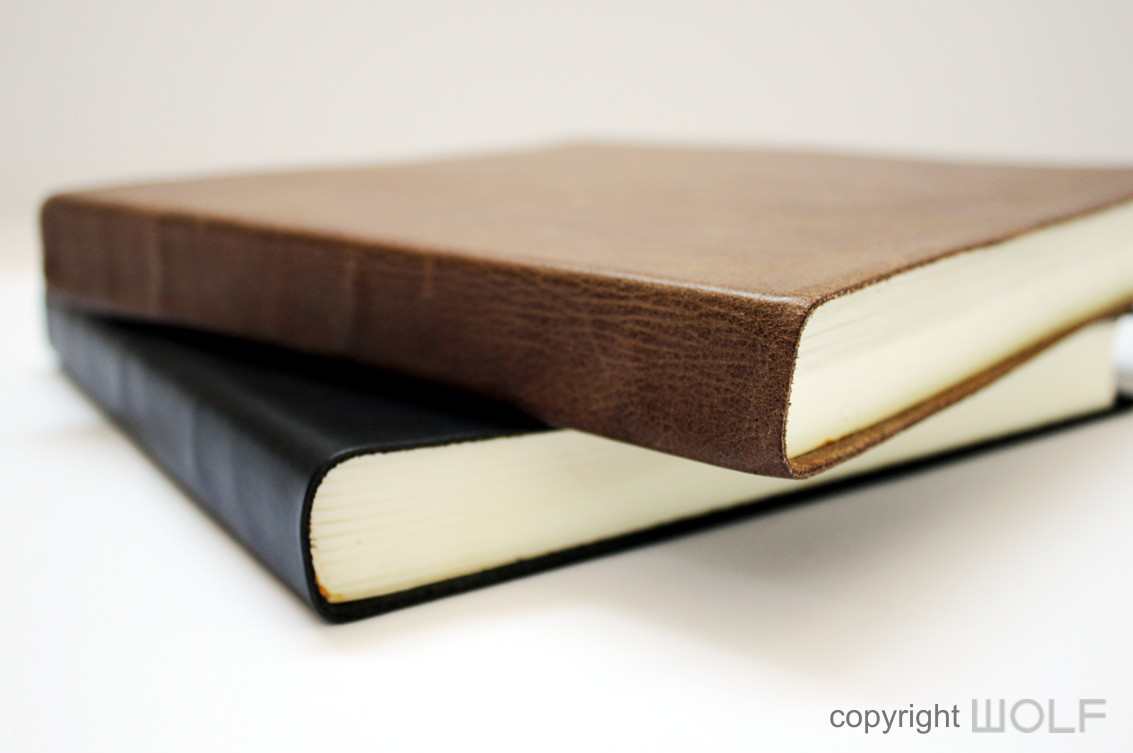 Exterior Design Review
Measuring 21cmx21cm this book is proportioned as a perfect square and at nearly 3cm thick it is both weighty and substantial. The leather cover is completely plain and devoid of any ornamentation. The only interruption is the brands logo name "labrador" embossed on the rear.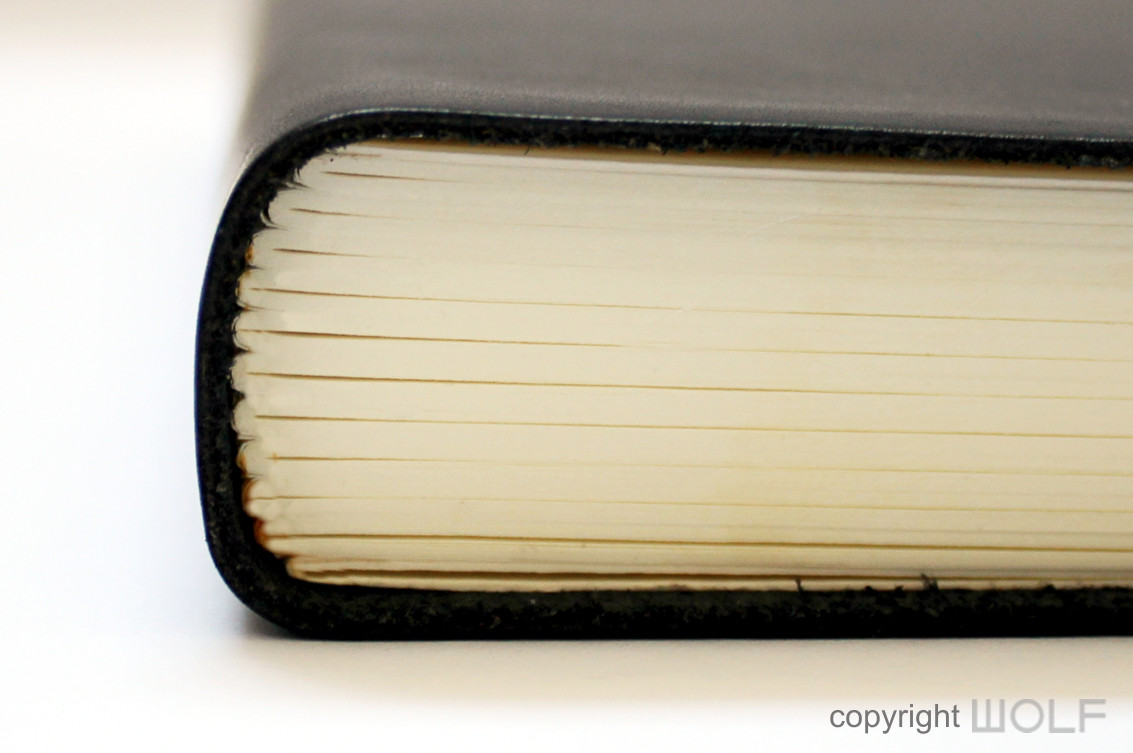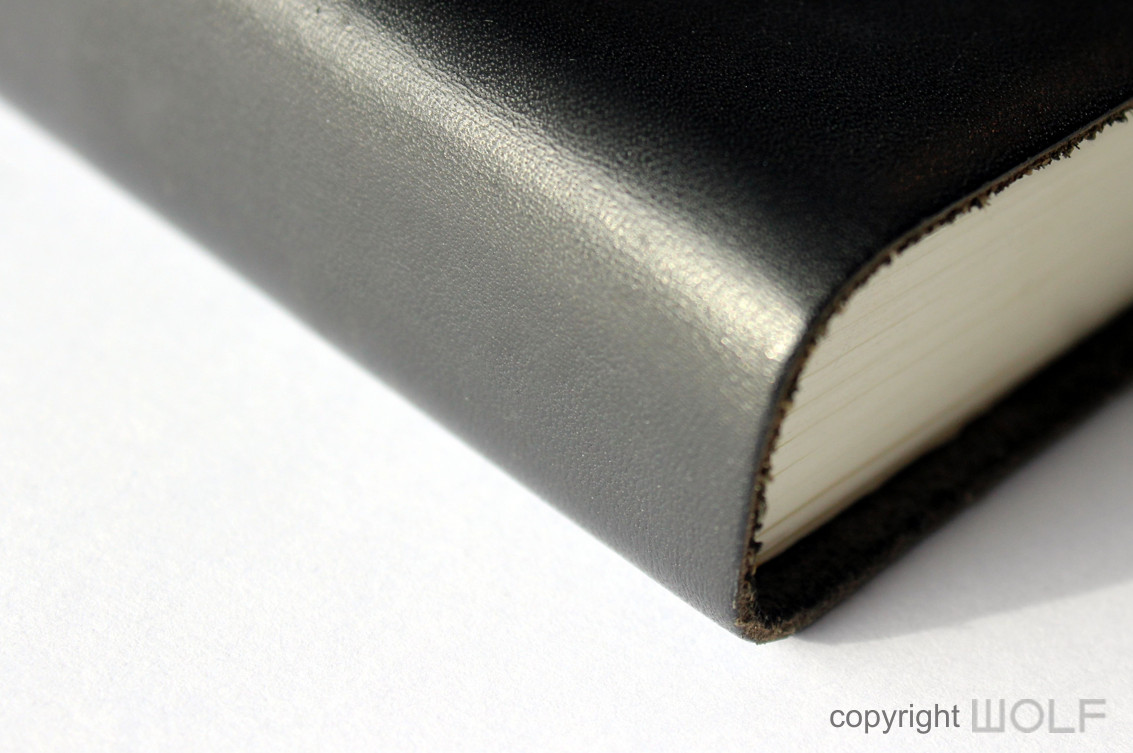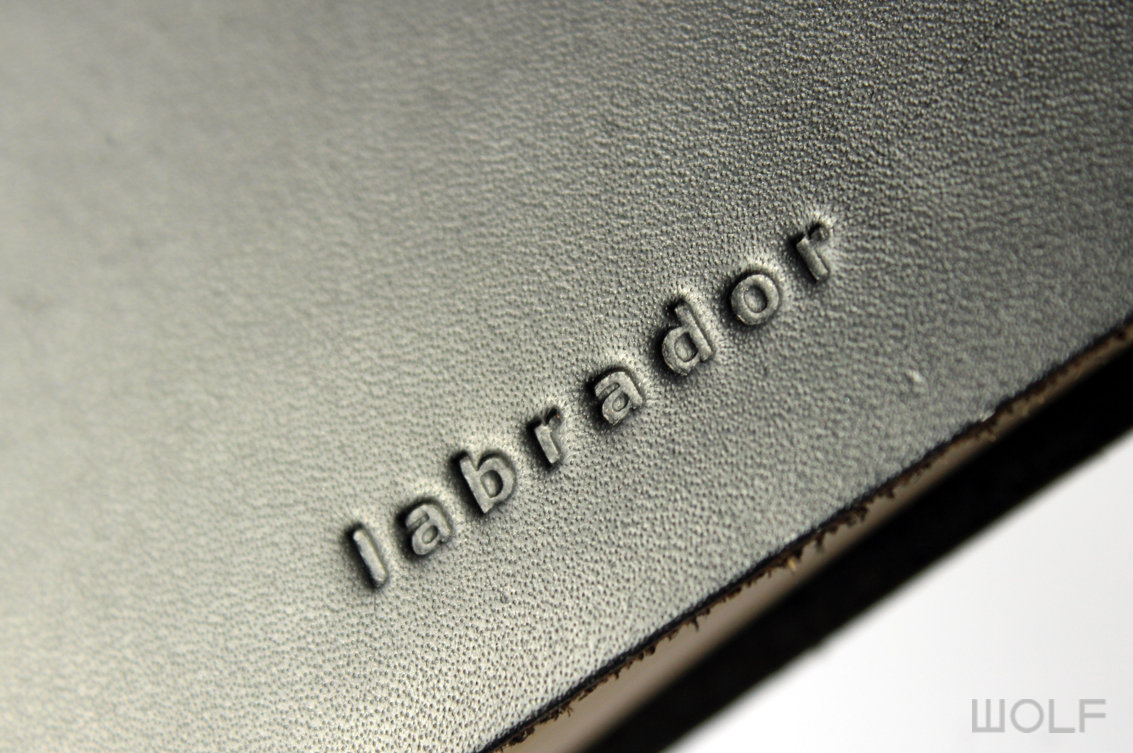 Craftmanship.
Labrador pride themselves in using high grade materials so the leather is always beautiful with no imperfections. This book has no visible stitching and the leather cover is just a single sheet with raw cut edges. The paper within is a warm off-white colour with fine texture. The book that we have has been in use for the last five years and still looks as fresh as the first day with nothing falling apart or pages falling out. The leather cover is glued to the first page which is a thin card board. The book is thus not stiff and when you hold it there is a slight amount of floppiness that adds well to its character.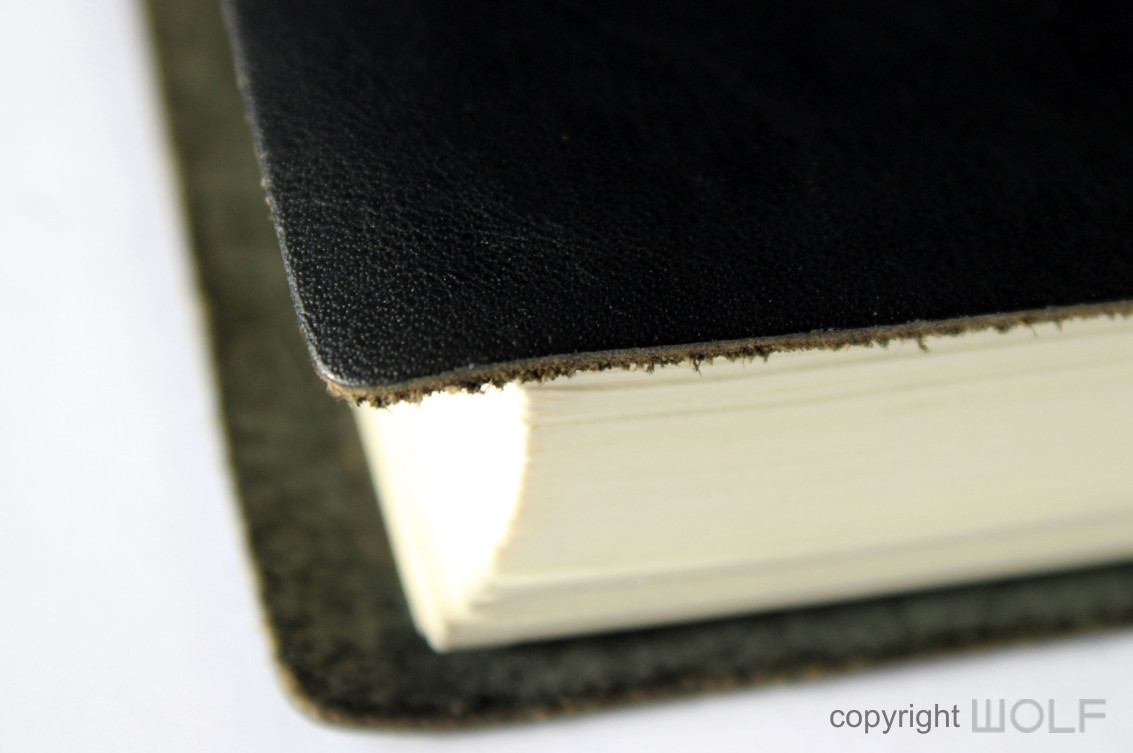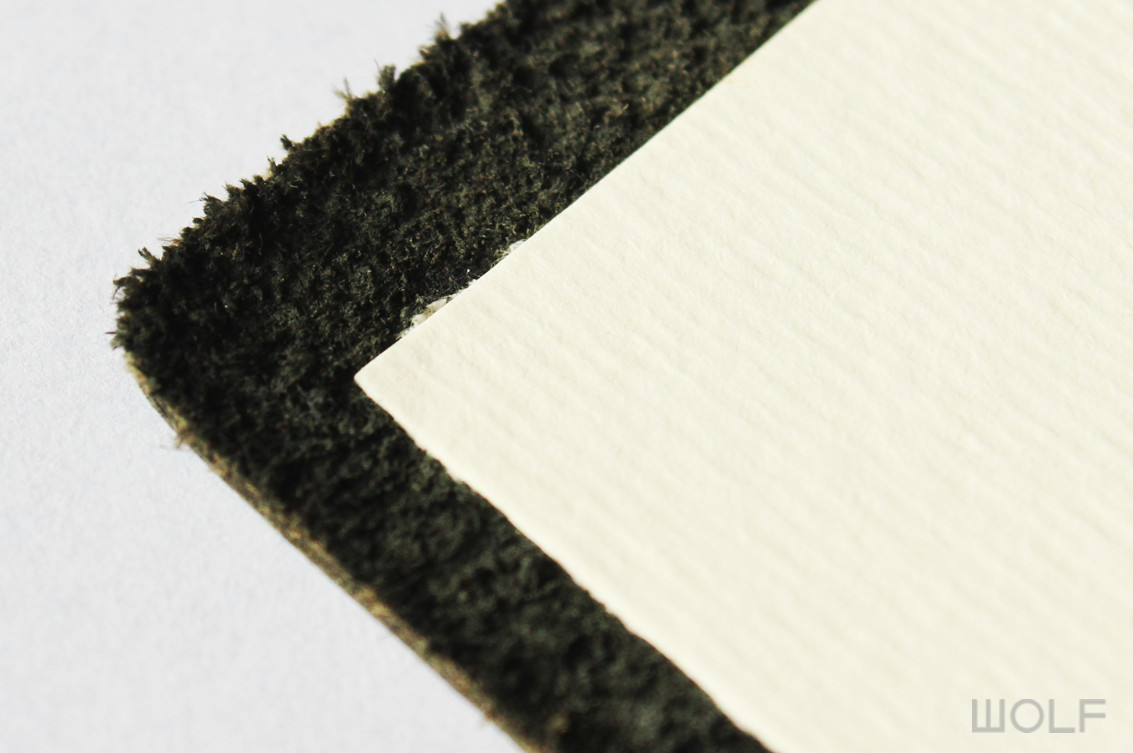 FUNCTION- Experience.
Leather is more expensive that paper but makes so much sense for a sketchbook when you consider the amount of wear and tear most sketch books endure. It also just feels so nice to touch and hold. The paper has good texture that is excellent for both sketching by pen or pencil. With 160 sheets this is a thick and substantial sketchbook and intended more for your desktop than coat pocket. The leather cover overlaps the interior by 3-5mm and this helps to protect the pages.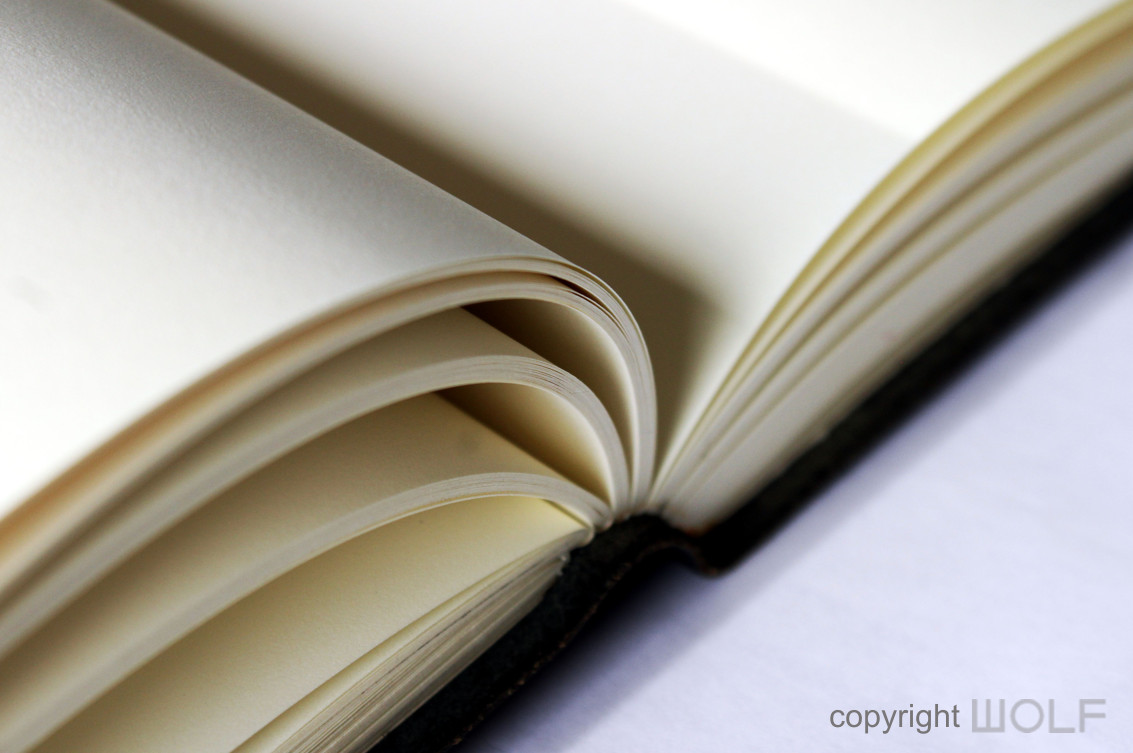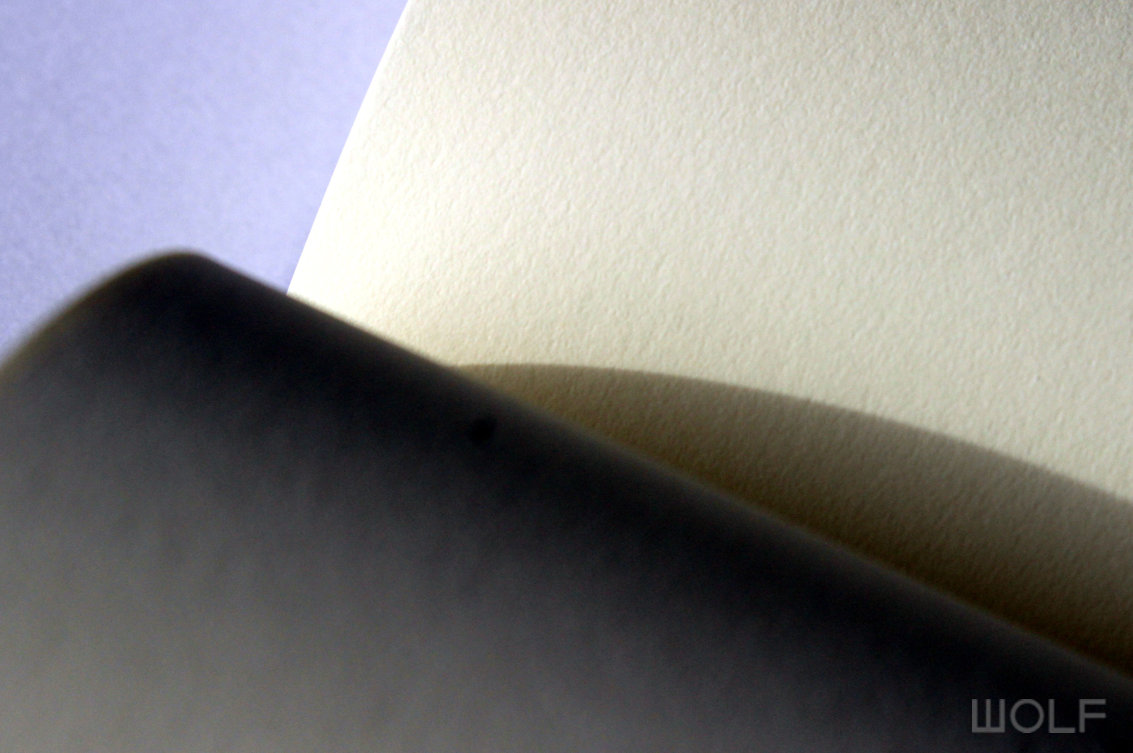 Desirability / Collectability
If these are indeed no longer in production, they will be very hard to find, especially unused ones. The newer models have expressed stitching and do not have evoke the same emotions as the original. With 160 sheets, this book is a worthwhile investment as it is built to last. However, it may be a challenge to your hands on one. We like both the plain black and aged leather versions.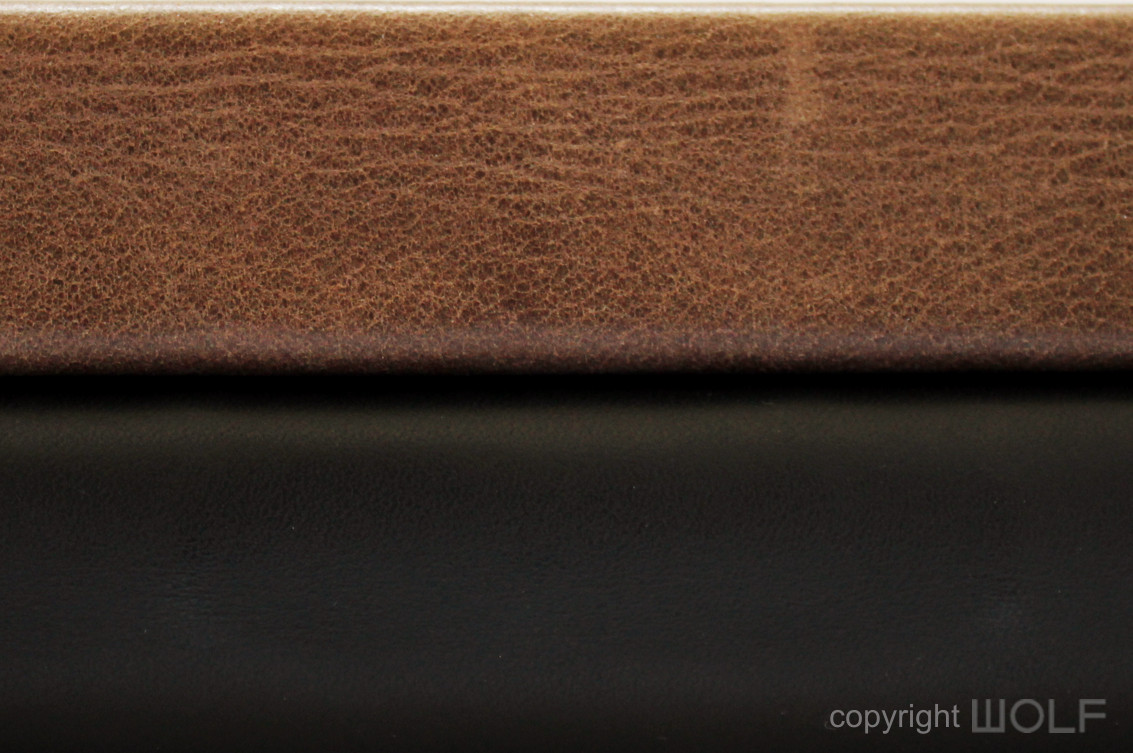 WORD OF THE WOLF
It's great to see local business that are passionate and true their principles. Labrador may not be a big brand (not yet anyways), but they are to be respected and we would highly recommend seeking out one of their stores and spending good time studying their designs and quality craftmanship.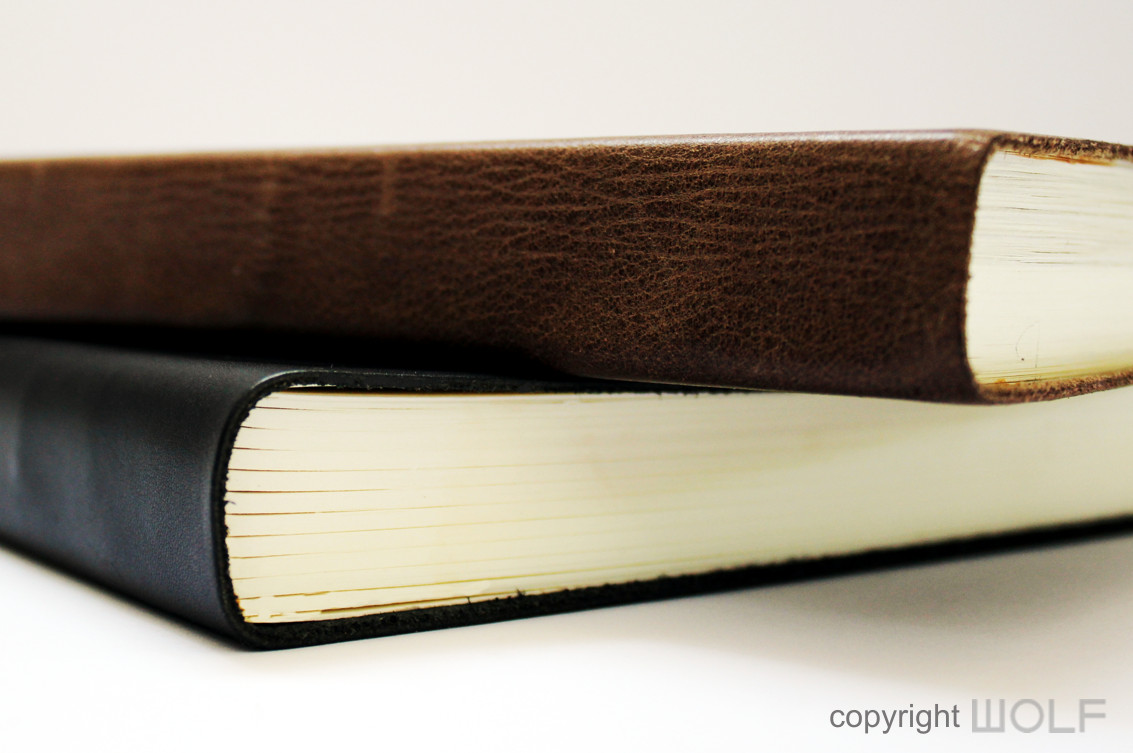 WOLF DESIGN EXCELLENCE SCORE = 8.0
As far as sketchbooks go, this has everything we would want. In our opinion this is one of the best we've ever seen and the score of 8.0 reflects it. As WOLF architects this is our sketchbook of choice.
7.96
Disclaimer
The information in this review is intended for informational or educational purposes to provide readers an understanding of how something may be seen from a certain design perspective. In this case it is from the view point of WOLF DESIGNS. As design is subjective this review should only be considered as an independent opinion. Information further to being of an opinion is provided to the best of our knowledge based on our own research at the time of doing the review. We cannot be held responsible for any inaccuracies or inconsistencies and reserve the right to change or update any content as appropriate.
The final responsibility of the design resides with the original manufacturer.