WOLF DESIGN retro REVIEW. 6th July 2018
A retro review looks at products that are at least over ten years old from a present-day WOLF design perspective. While the technology and fashion of the period influence design, and are taken into consideration, great design ideas will transcend their eras to be timeless.
Interesting and factual information may be provided, but our review aims to deliver insight from the perspective of a designer's mind and eyes.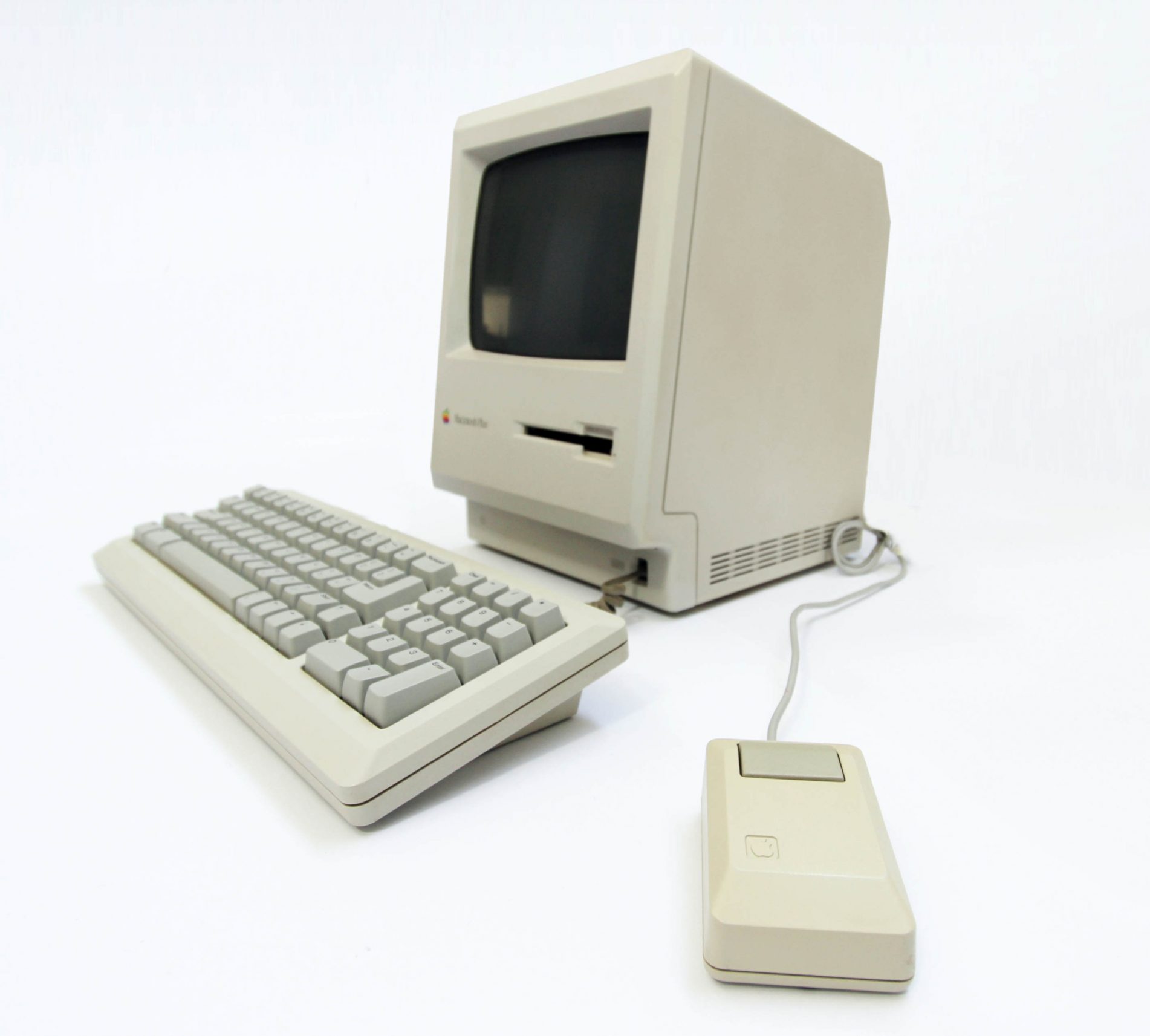 The real beginning of personal computing
INTRODUCTION
Product Focus
As with most vintage electronic reviews the focus is on the design and its evolution within its industry. The functioning systems are not necessarily considered.
Product description.
The Apple Macintosh was revolutionary, iconic and something to be respected. Mac plus in review here was the third model in the Macintosh line. It was released just two years after the original Macintosh and looks almost identical externally.
Price and Availability.
These sold for $2599 USD when new which was incredibly expensive. Even by today's standards it's a lot of money but there was nothing else quite like it at the time. Expect to pay up to $500 Aust today for a good one that still works. If you're after a Mint specimen with all it's accessories you may need to hunt around and pay even more.
Additional information.
For many student and young adults during the 1980s and early 90s, the Macintosh was their introduction to computers. It greatly advanced the transition from doing this manually by hand to working from software.
REVIEW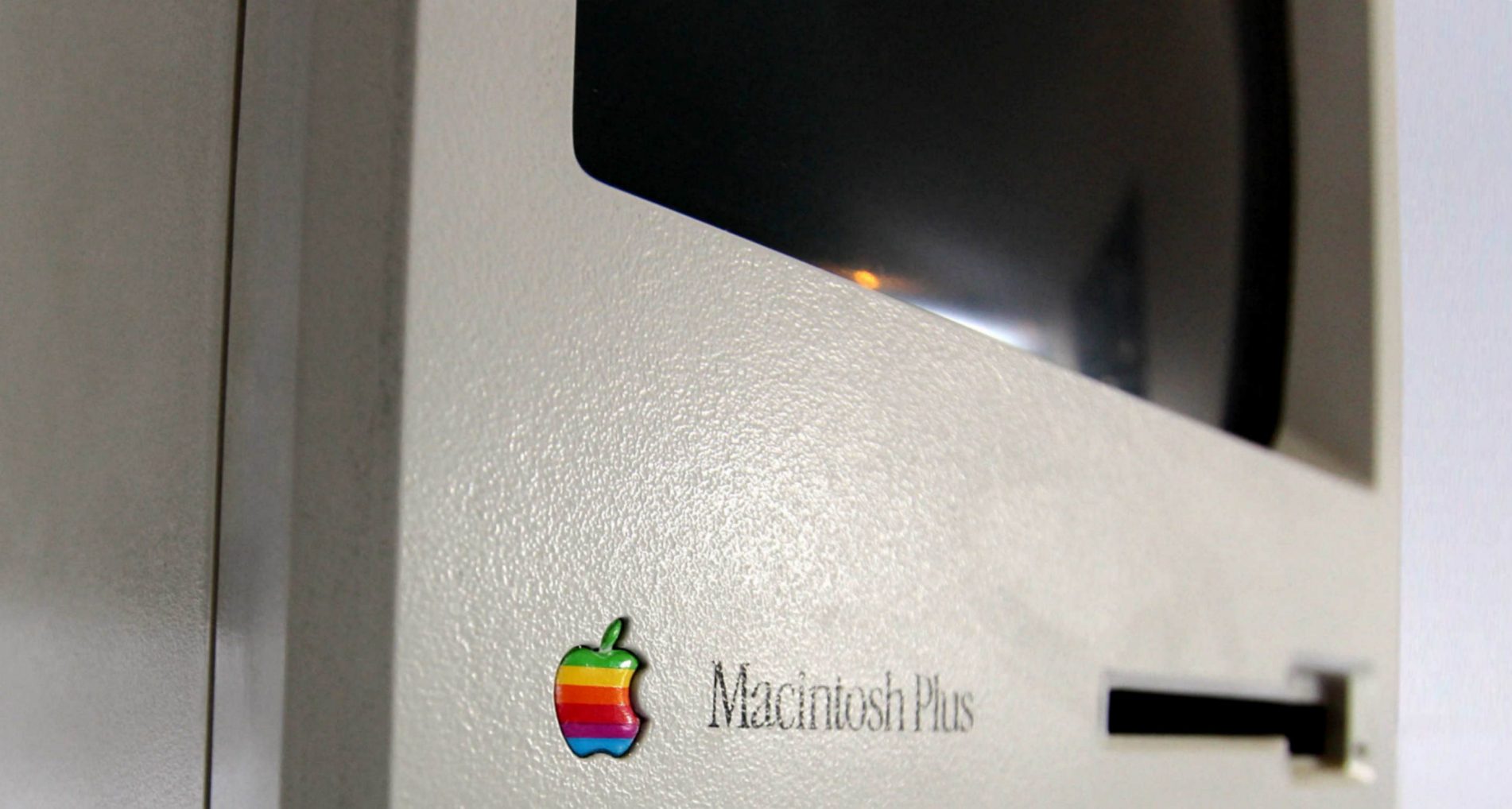 First Impressions / Delight
For those who knew this machine there will certainly be a sense of nostalgia. For those less familiar this machine will certainly arouse curiosity. It's old but still rather cool, and that's a result of the effort that went towards design. While its bulky by todays standards its still rather compact and clever in its ergonomics.
This unit is distinguished as an early model by its beige colour. Later units and models built from 1987 onwards had a warm grey "Platinum" colour. The beige and curved 9-inch screen gives it away as being from another era. Otherwise it's still very modern in shape and styling.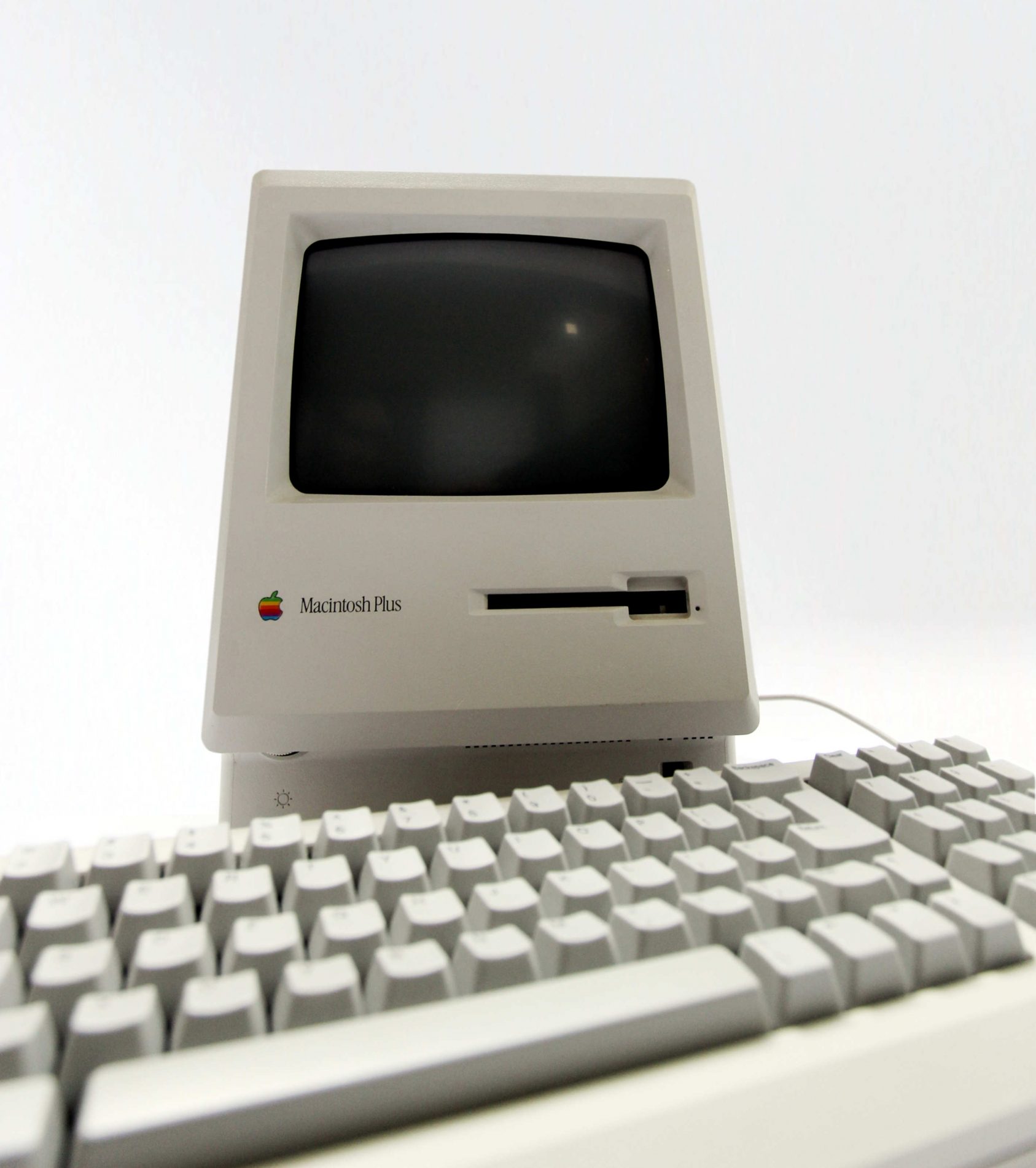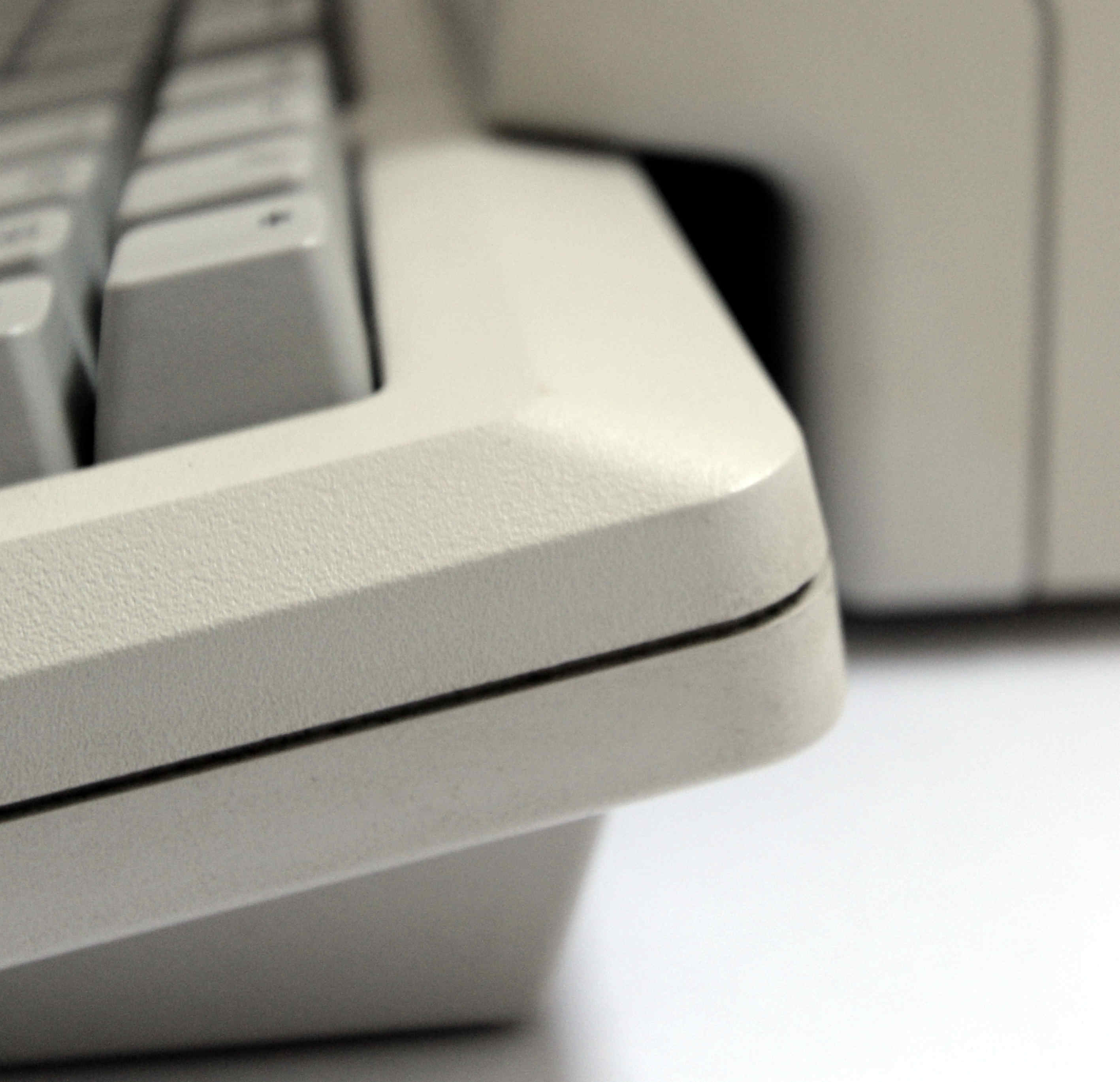 Exterior Design Review.
Every effort was made to make this machine minimalistic and as compact as possible. The overall size seems determined by the 9-inch screen from which the rest of the body is structured.  Other than the screen the front face has only the Apple logo, name, and slot for floppy disk drive. All this cantilevers forward slightly to give the monitor a forward stance as if it were looking at you.
The keyboard is thick and clunky by todays standards but in its day would have been exceptionally compact and its link to the main body via a phone like cord offered great flexiblity. The keyboard also tucks perfectly under the cantileverd front face and this can be appreciated most when viewed from the side.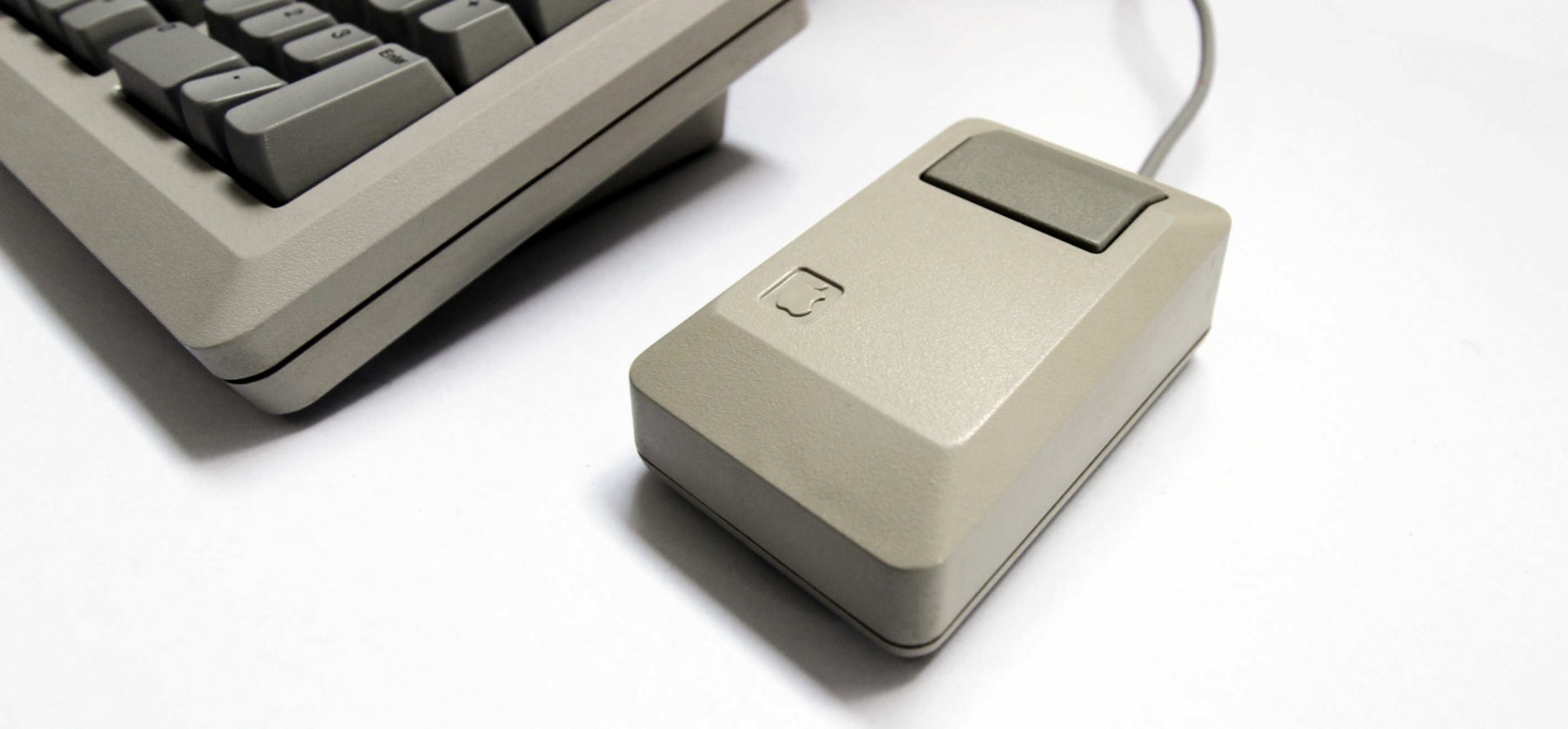 Craftsmanship.
The Macintosh, as with most Apple products are well built and testimony to this is the quantity of apple macs that have survived till present day. The most common sign of age is the yellowing of the plastics. Otherwise the plastic is highly durable and has a slight rough grain texture that seems to make it more tolerant to scuffs and scratching.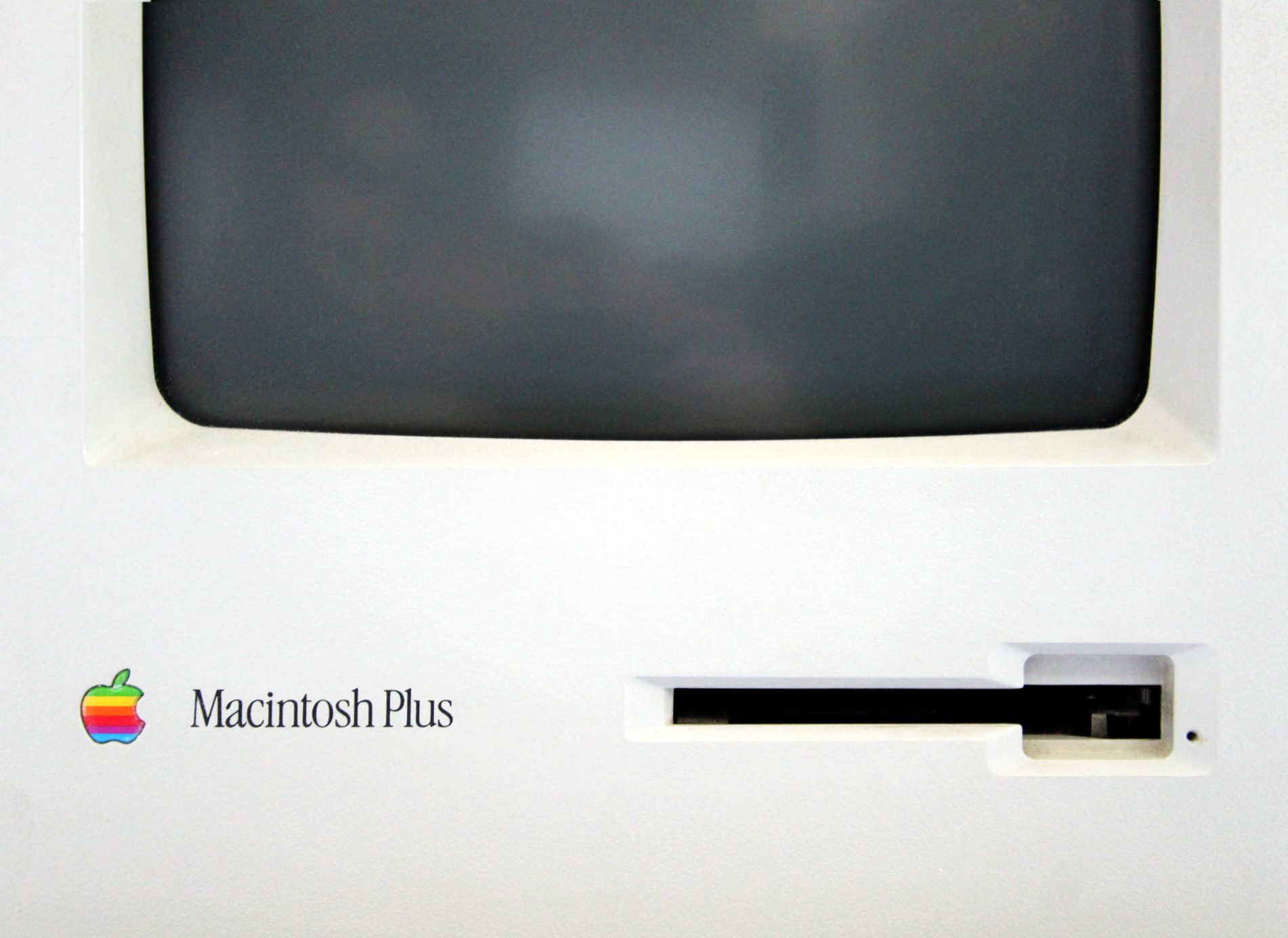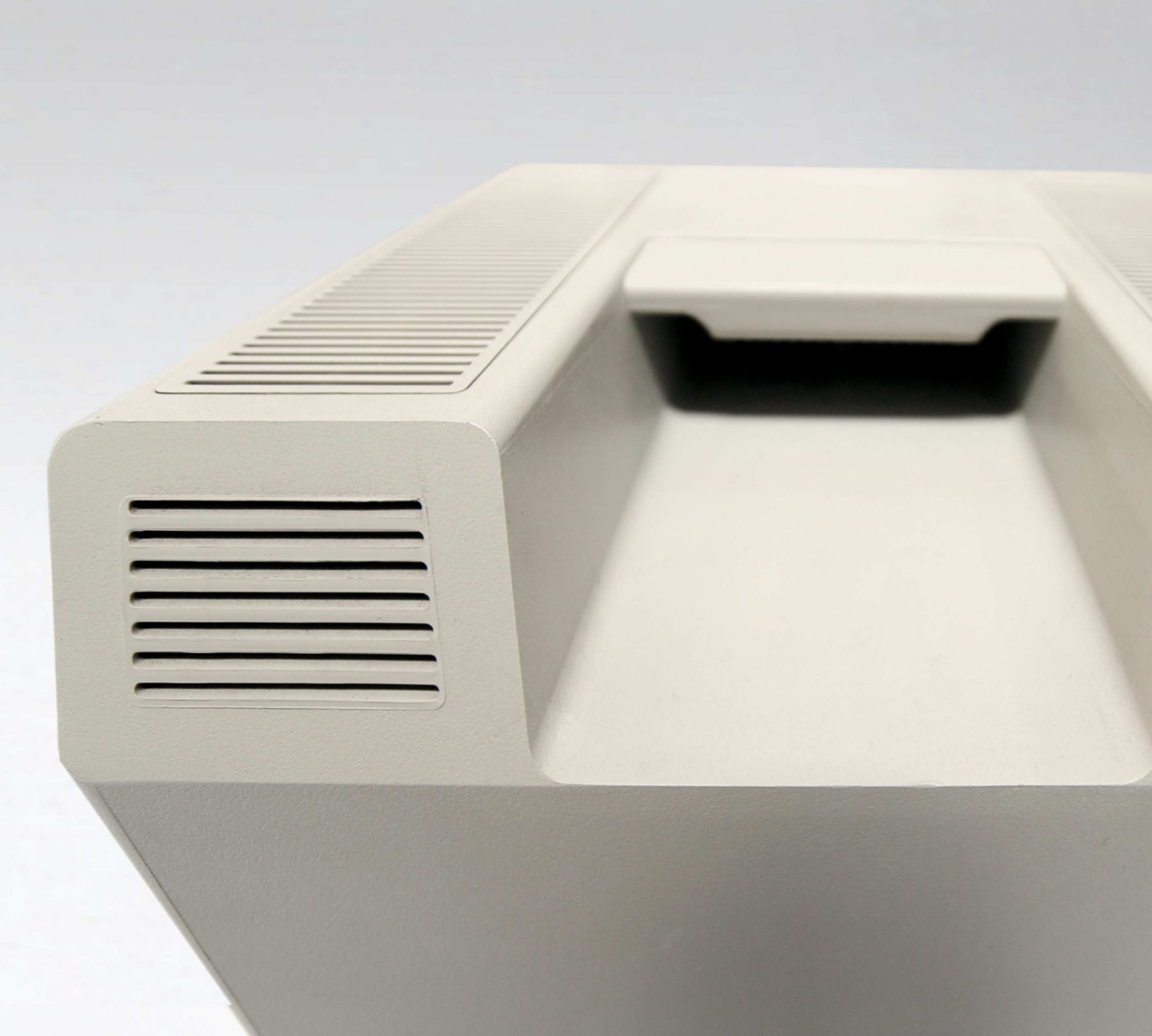 FUNCTION- Experience.
The chunkiness of the keyboard has to be experienced, and you will wonder how we used to type in those days? The mouse is still as practical as modern mouses despite having a cord and roller ball underneath. The Macintosh introduced us to the mouse and we would struggle today to use our computers without one. As an overall package the monitor, keyboard and mouse are such that it's reasonably portable and Apple made a high-quality protective carrying bag. We found the red ones to be quite nice.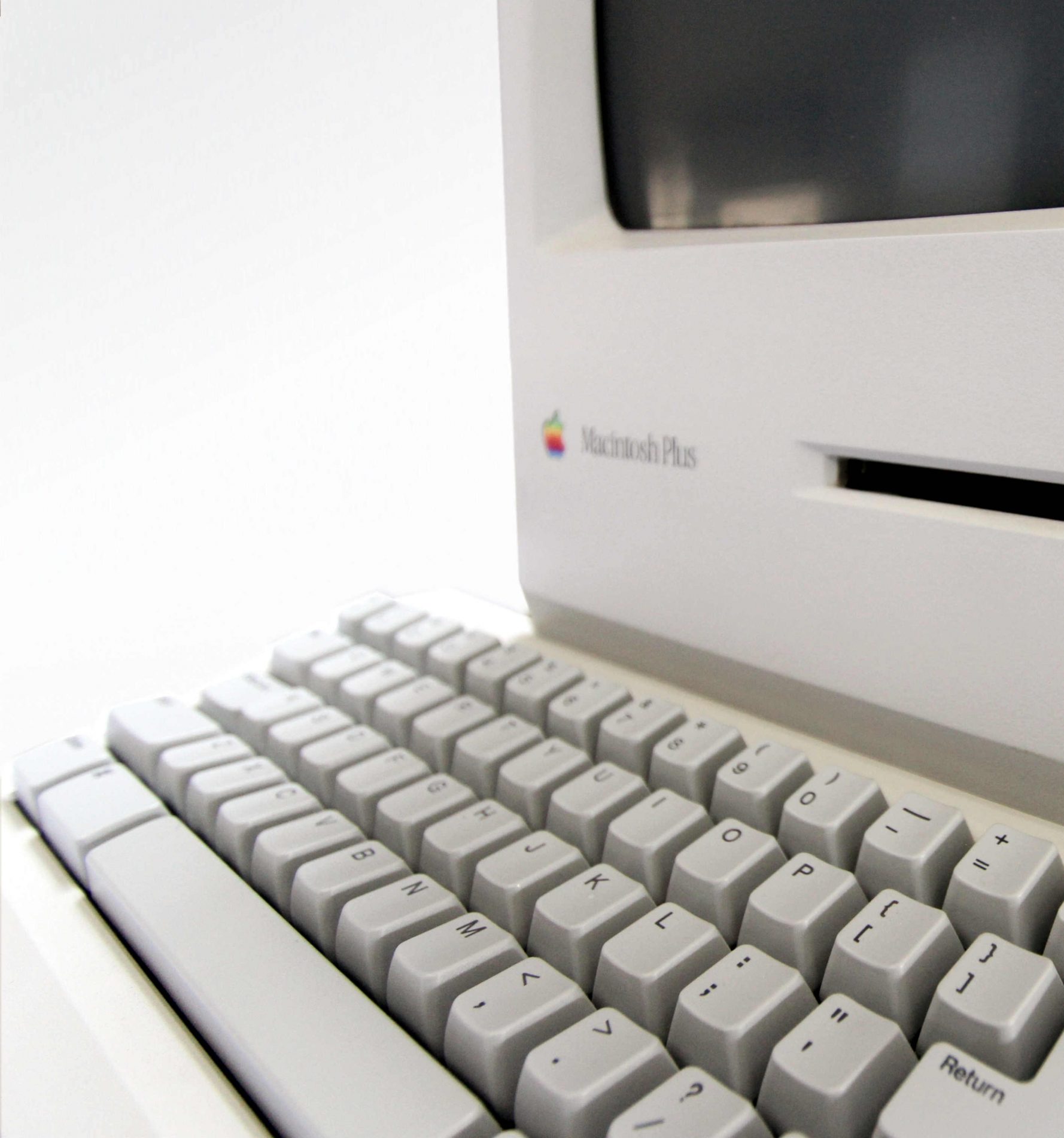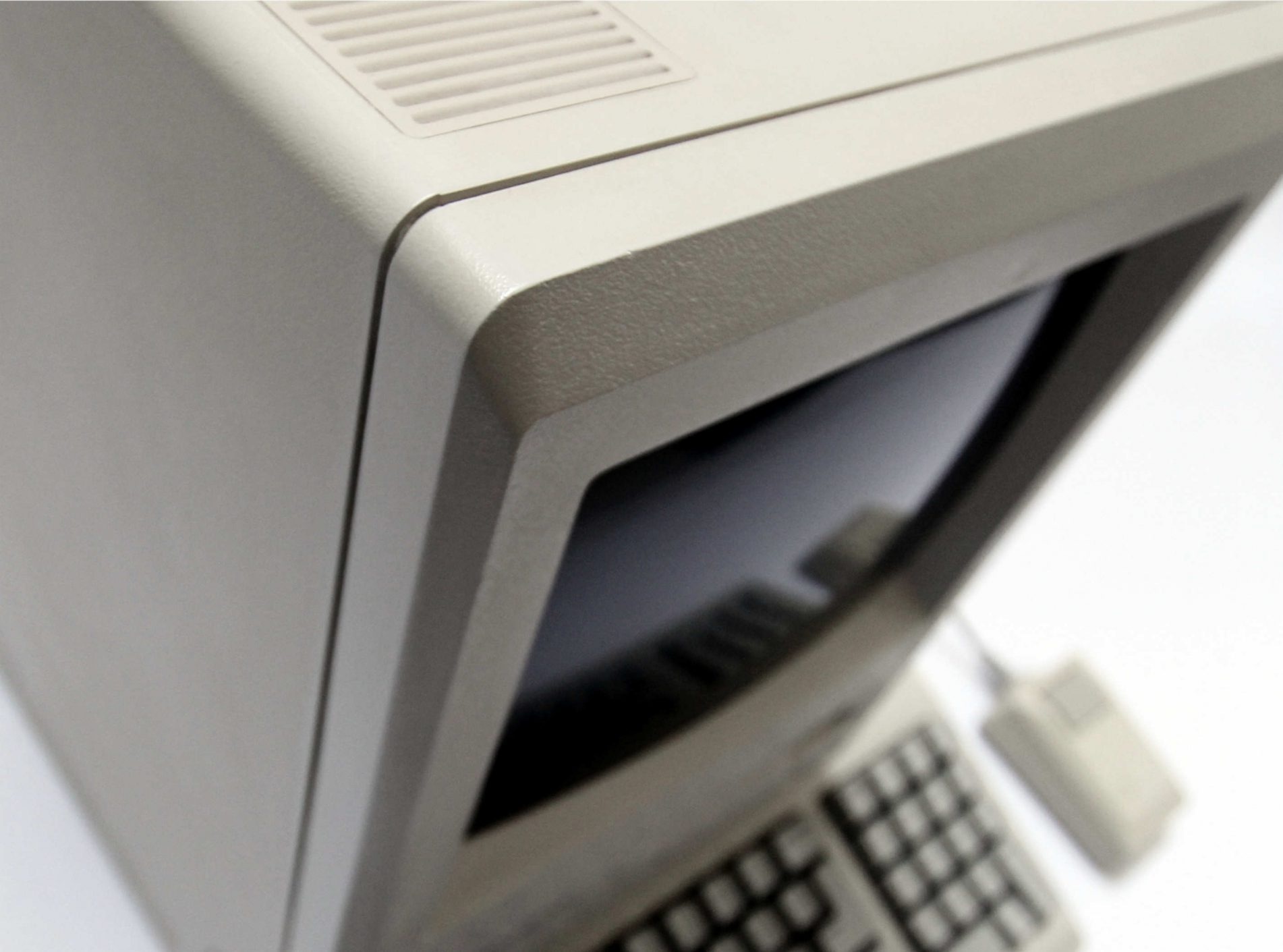 Desirability / Value for money.
From a collectability perspective any of the first three models in Mint working condition would be sound investments. A purist would probably go for the very first original 1984 model but you'll probably have more enjoyment with the Plus and its larger memory size.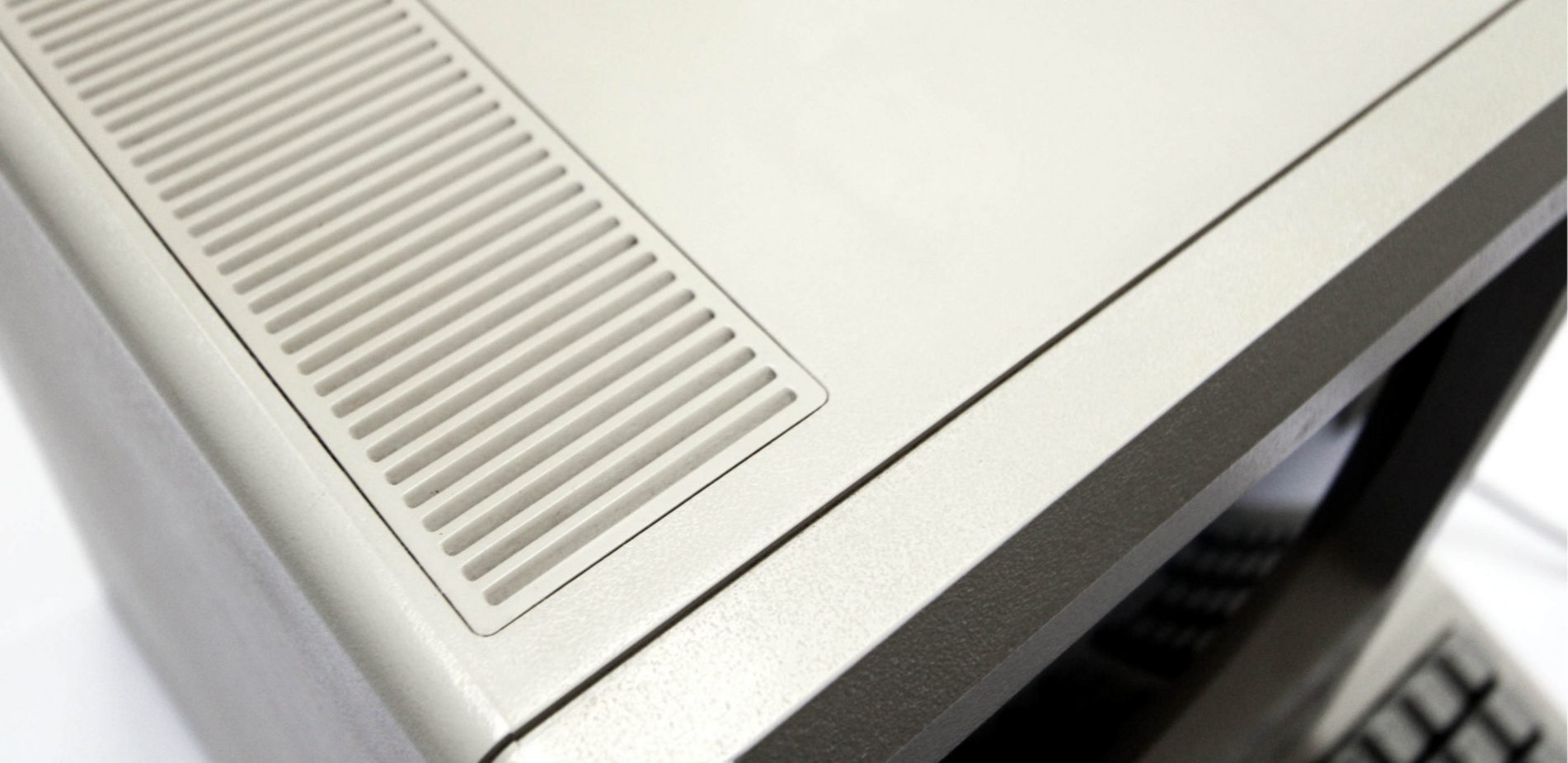 WORD OF THE WOLF.
The Apple Mac is iconic and an important part of our computing history. It put Apple on the Map and brought the ingenuity of Steve Jobs to World recognition. There was a commitment to design which has remained throughout Apples history and remains an important part of company's philosophy- That technology should also come in beautiful packages. Find yourself a nice one that works and get yourself a lovely original red carrying case to go with it.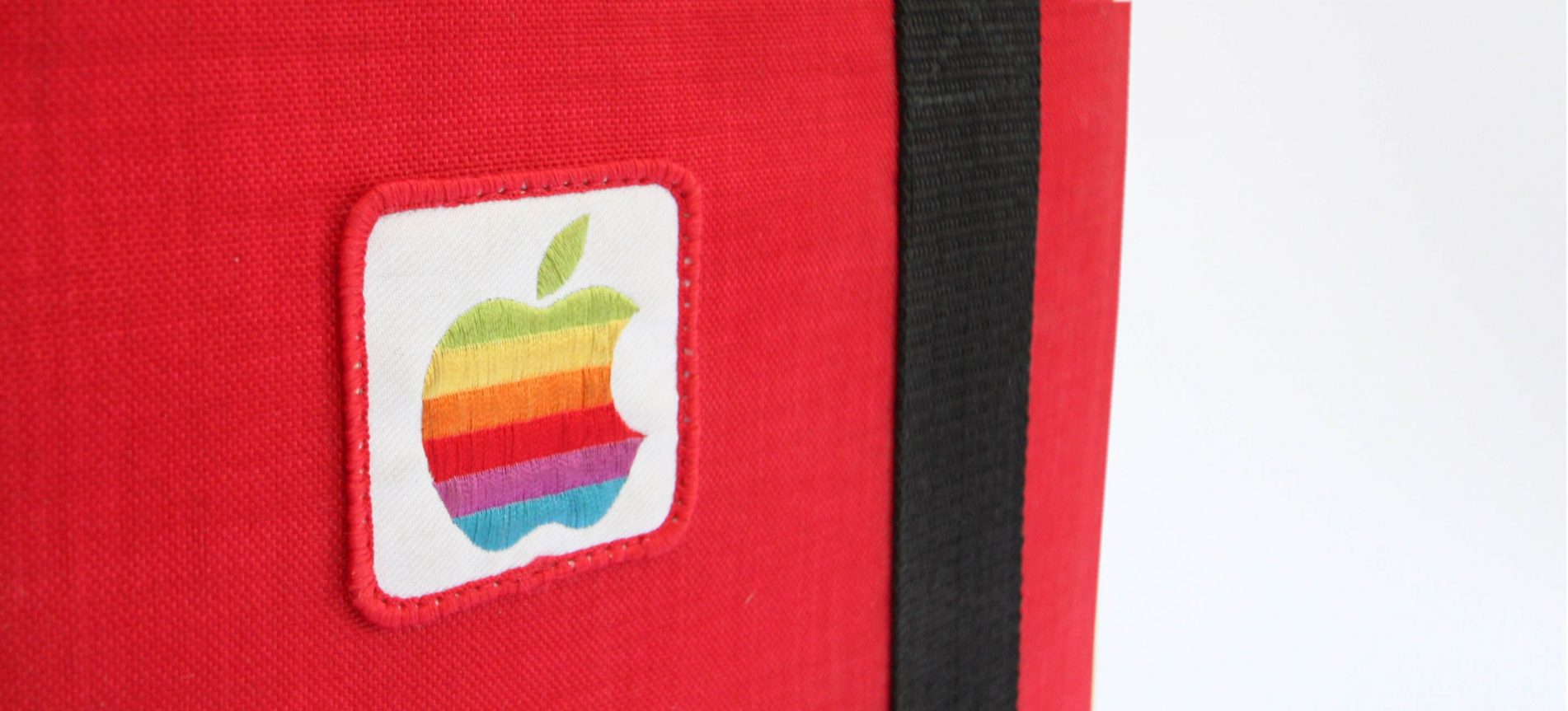 WOLF DESIGN EXCELLENCE SCORE = 7.6
Disclaimer
The information in this review is intended for informational or educational purposes to provide readers an understanding of how something may be seen from a certain design perspective. In this case it is from the view point of WOLF DESIGNS. As design is subjective this review should only be considered as an independent opinion. Information further to being of an opinion is provided to the best of our knowledge based on our own research at the time of doing the review. We cannot be held responsible for any inaccuracies or inconsistencies and reserve the right to change or update any content as appropriate.
The final responsibility of the design resides with the original manufacturer.