WOLF retro DESIGN REVIEW. 23rd February 2023
A retro review looks at products that are at least over ten years old from a present-day WOLF design perspective. While the technology and fashion of the period influence design, and are taken into consideration, great design ideas will transcend their eras to be timeless.
Interesting and factual information may be provided, but our review aims to deliver insight from the perspective of a designer's mind and eyes.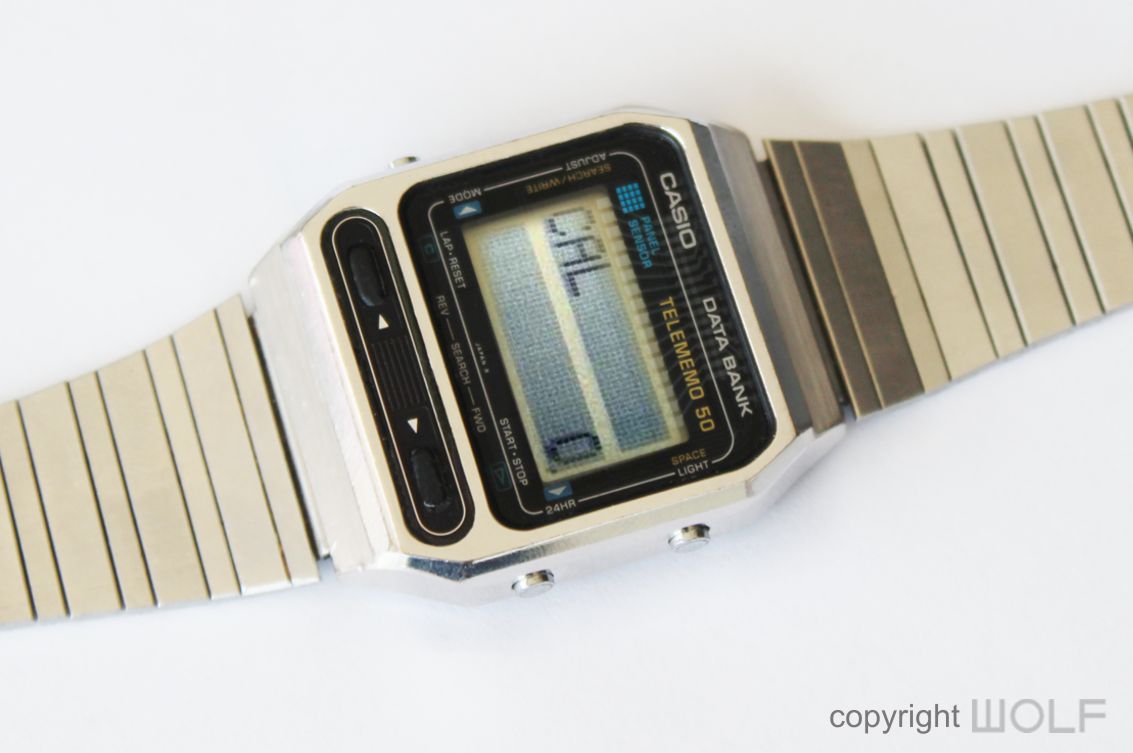 The World's first smart watch?
Introduction
Product Focus
As with most reviews the focus is on the design and its evolution within the industry. The functioning systems and sound quality are not necessarily considered.
Product description
The Casio DB-1000 was a digital watch with a 50-name databank, eight-digit calculator, five alarms, chronograph, and the usual day/date functions. It was highly advanced in its day but most revolutionary was its touch screen whereby you entered data by drawing on the screen.
Price and Availability.
It is said to have only been for sale in 1984 for a period of 3 months, therefore very few were sold and even fewer exist today. These super rare watches can be anywhere from $200 to $2000 depending on condition.
Additional information
There is very little information available on these other than what a few collectors have put online. From our research they were also available in gold.
Review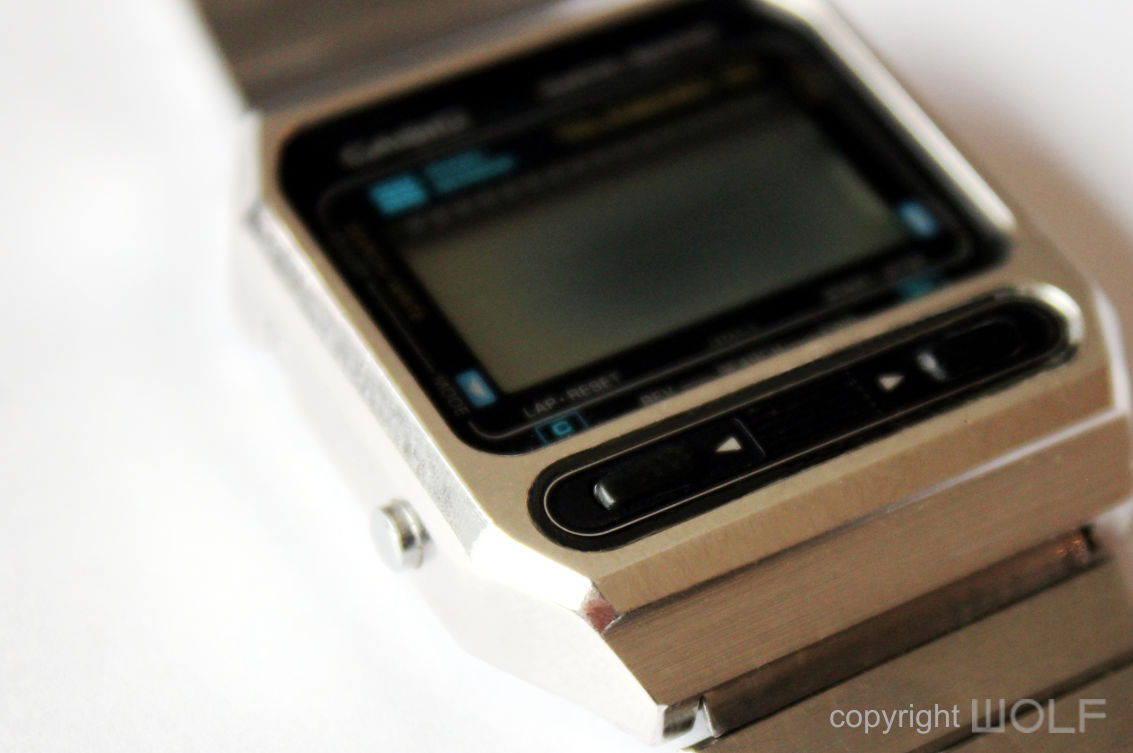 First impression/ Delight
This watch was very futuristic in its day and even today could be mistaken for a modern smart watch of some type. A really clean one will fool most people and that's testimony to timeless design. Together with its weightiness it makes a solid and intriguing first impression.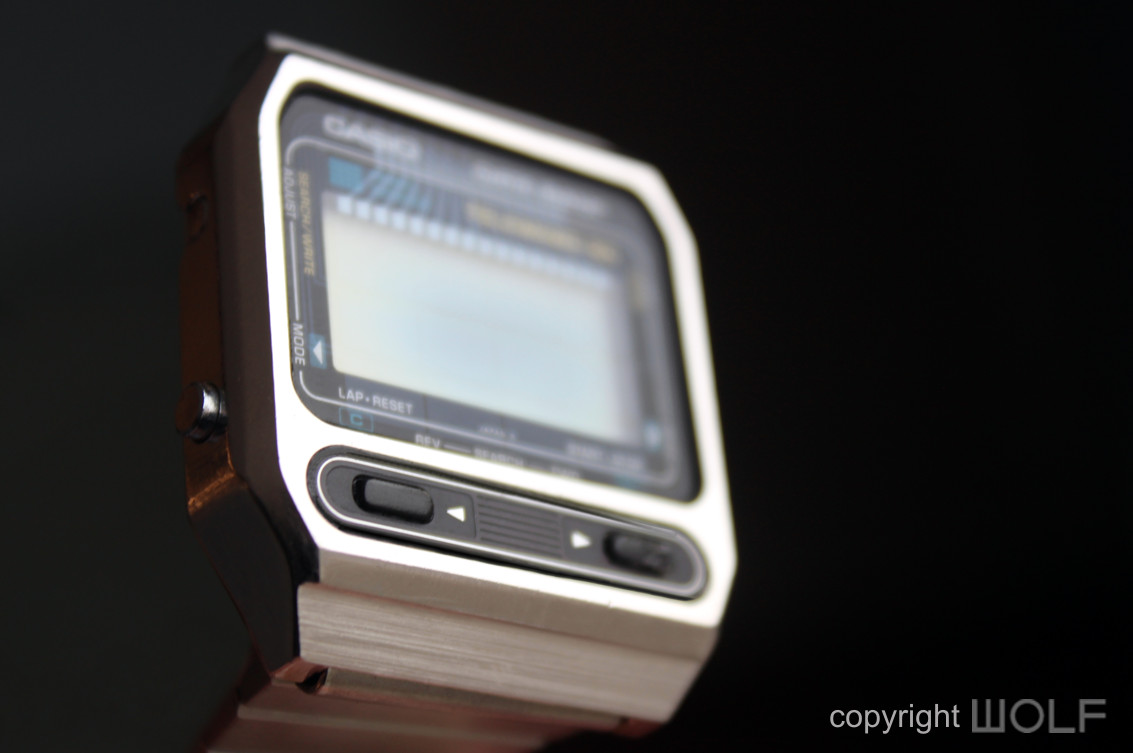 Exterior Design Review
The chromed squarish body is thick and substantial with soft bevelled corners and edges. Below the main screen is a black panel with simple right and left buttons. Overall, the design is symmetrical and balanced. The original metal strap has a brushed finish and segmented with thick and thin bands. The graphics are a little busy in our opinion and some of the labels are probably unnecessary.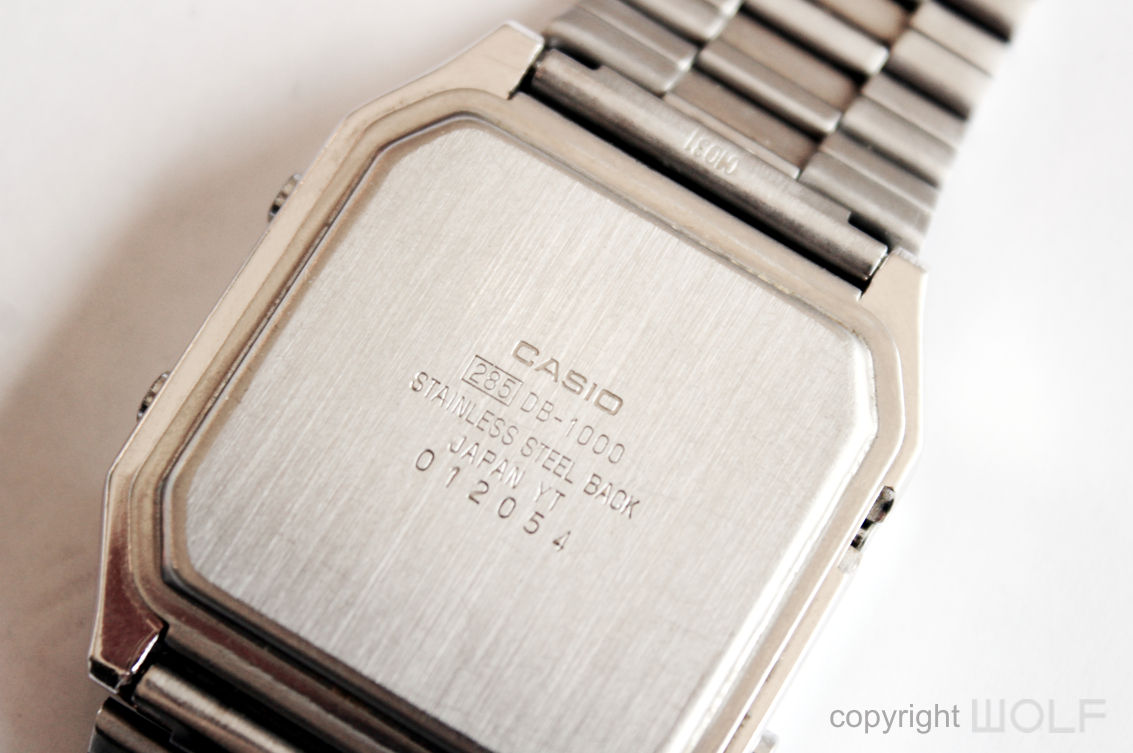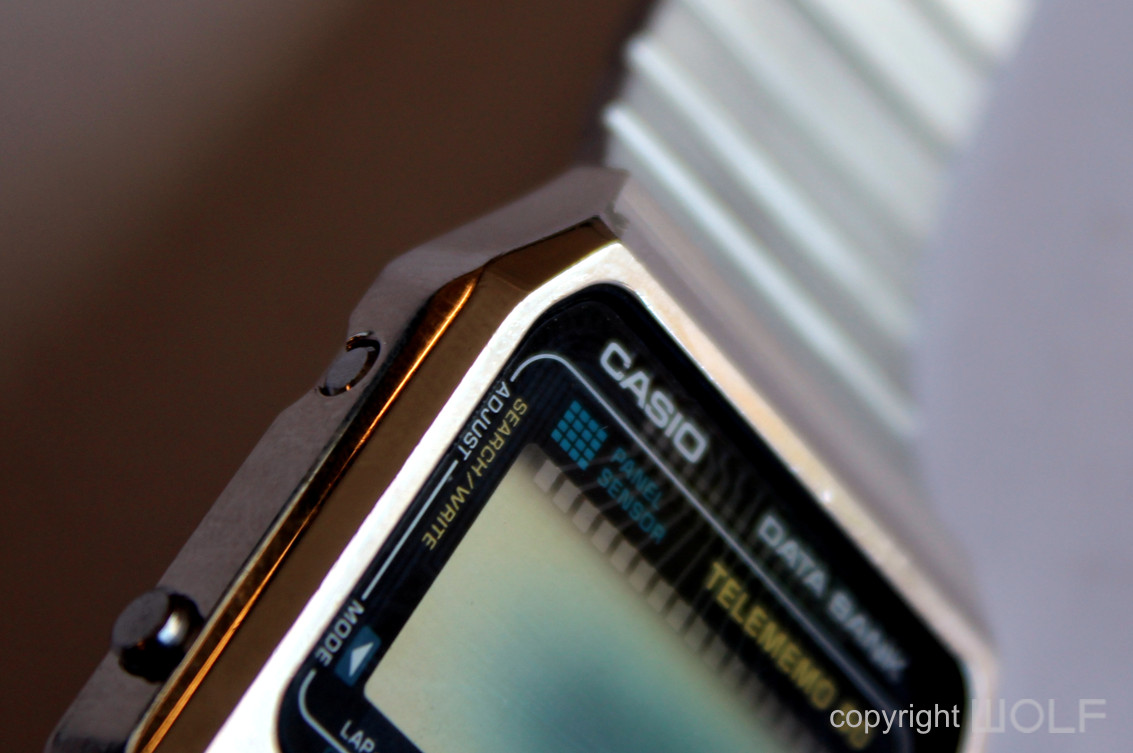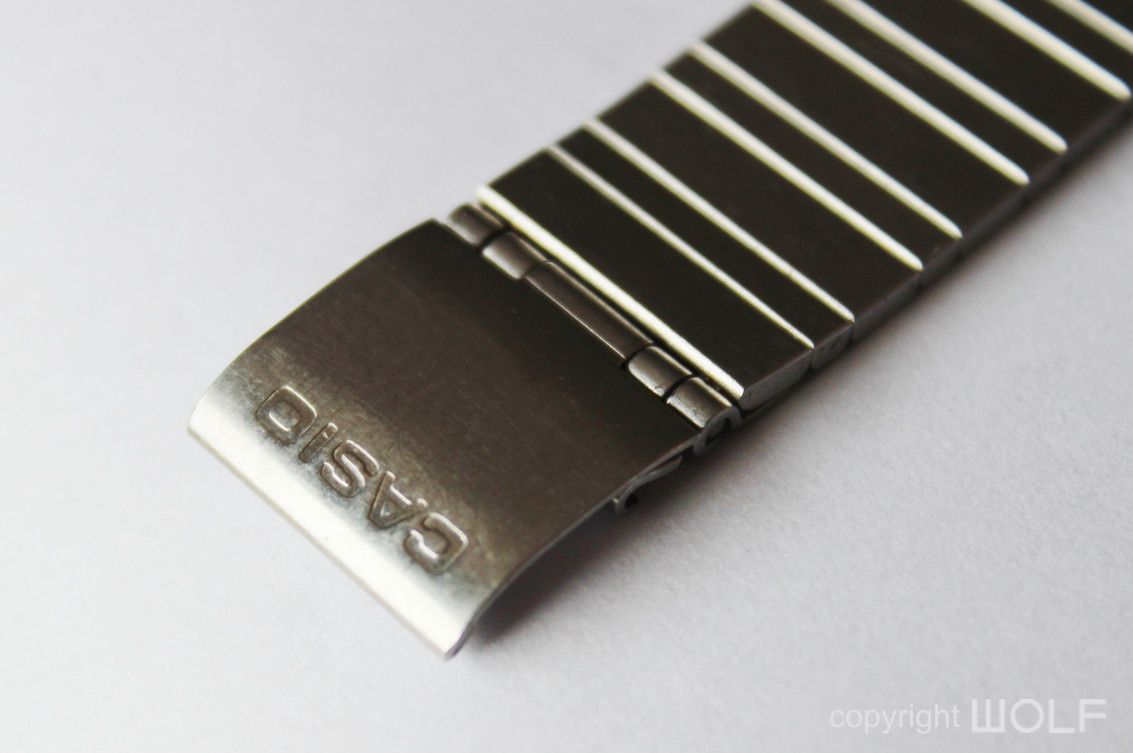 Craftmanship.
The metal casing feels substantial and classy, especially with the polished finish. Most of the ones we have seen have a scuffs and marks but considering these are almost 40 years the chromed finish must have been of a reasonably high-grade. The black plastic buttons on the front are less durable and are almost always badly damaged or missing completely. It would have been truly amazing if they were made in metal but at the time the softer feel of rubber and plastic was preferrable.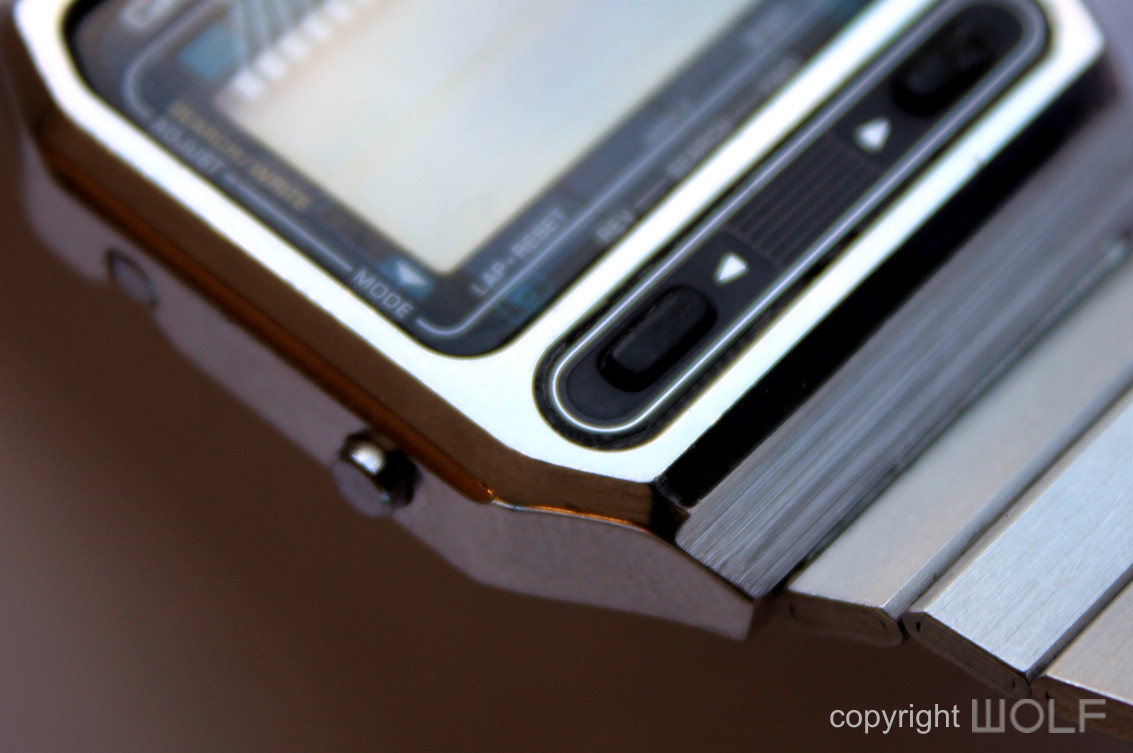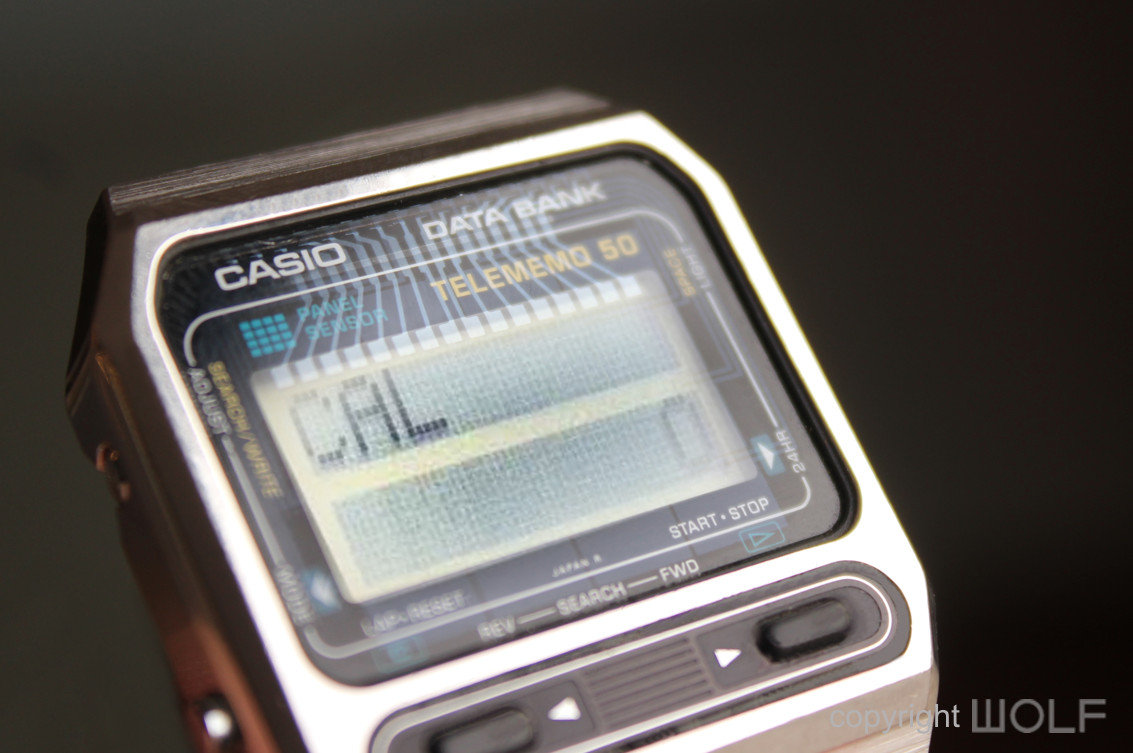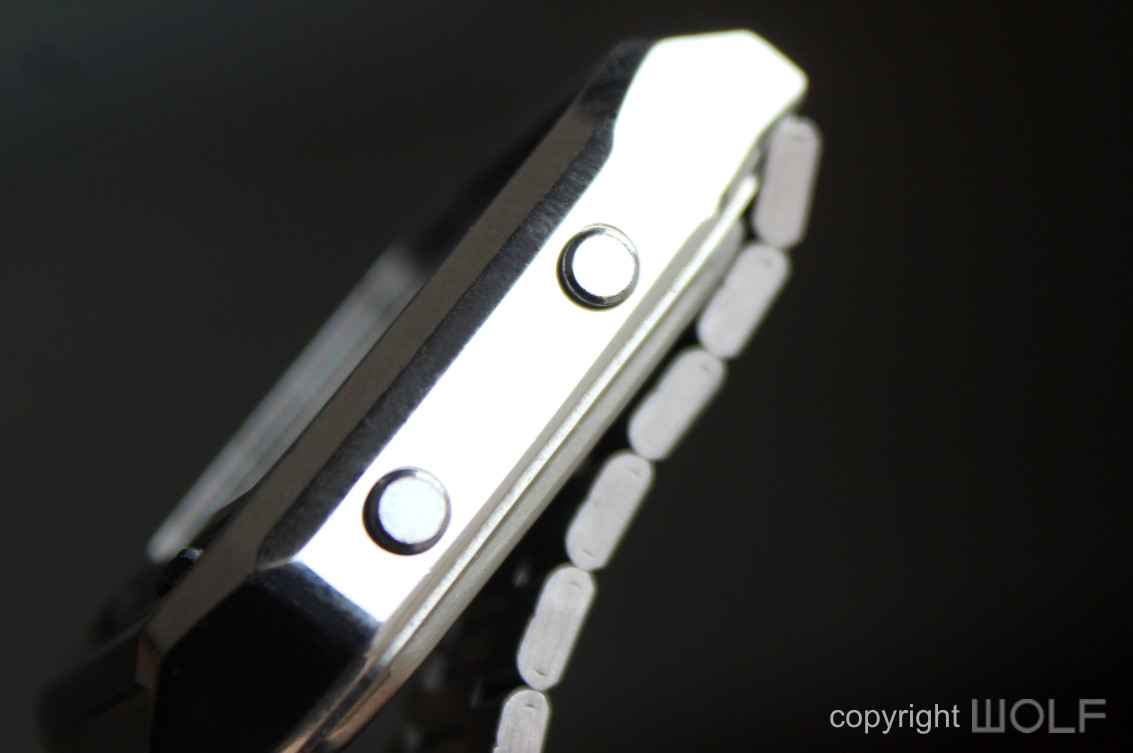 FUNCTION- Experience.
Drawing on the screen with your finger today is still as novel today as it was back in 1984. The original all metal strap was simple and durable but the clasps would break over time and many of these watches no longer have their original straps.
The black plastic buttons are not easy to press and with many damaged or missing, the data entering functions will be hard to navigate.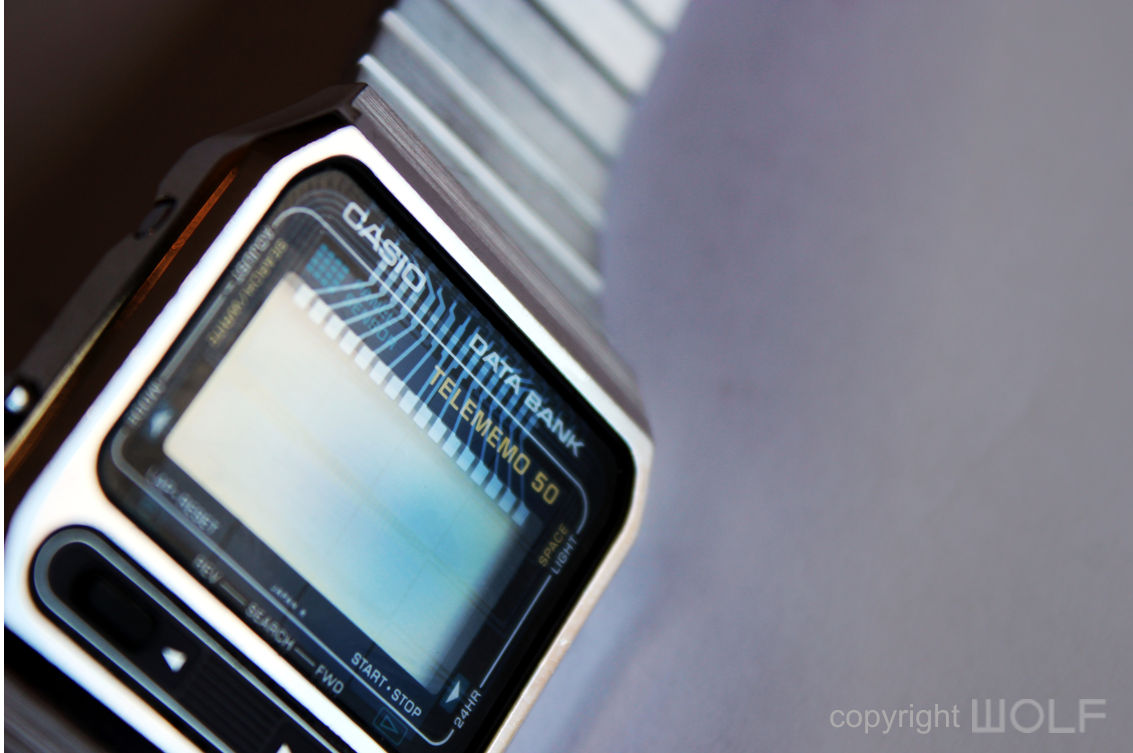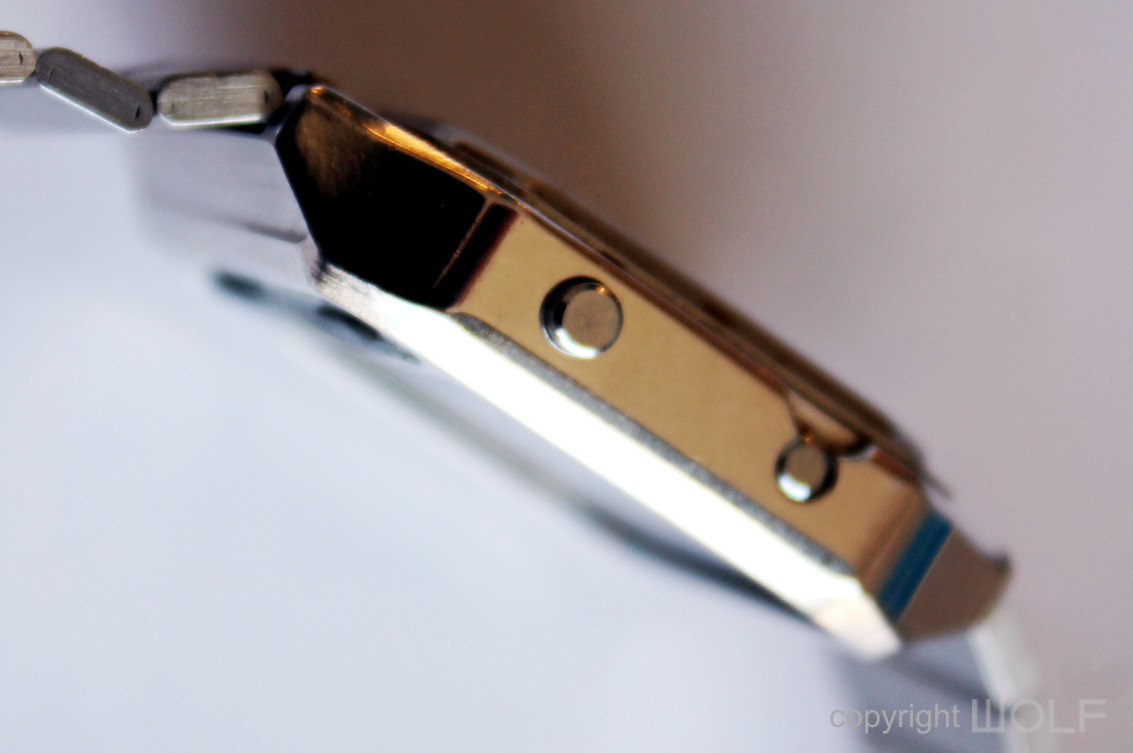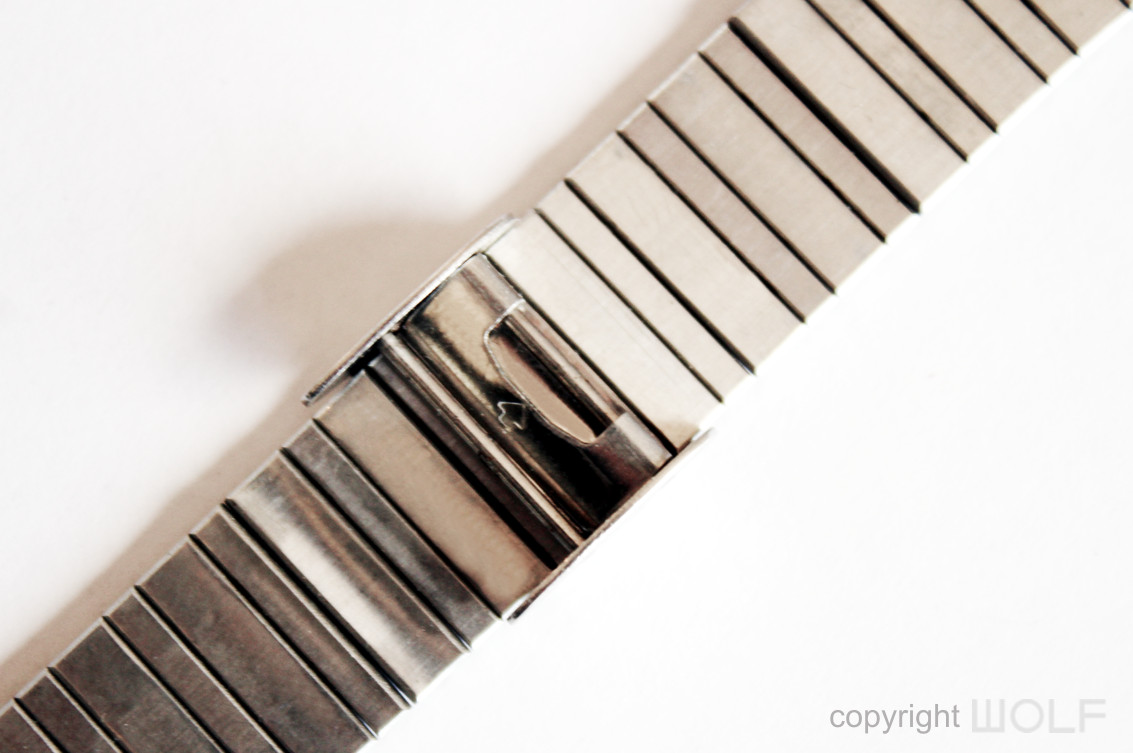 Desirability / Collectability and what to look for.
These are highly prized and guarded by collectors in the know. Occasionally one will pop up for sale but usually they are always poor examples that do not work and are badly damaged. A perfect screen is near impossible to find unless the specimen is mint in box and never worn. Fortunately most still work so as long as the screen is mostly visible the watch will still have some value. Probably the one thing you need to work are the black rubber buttons on the front which are often missing completely. The buttons on the sides also tend to seize up from years of dirt or corrosion.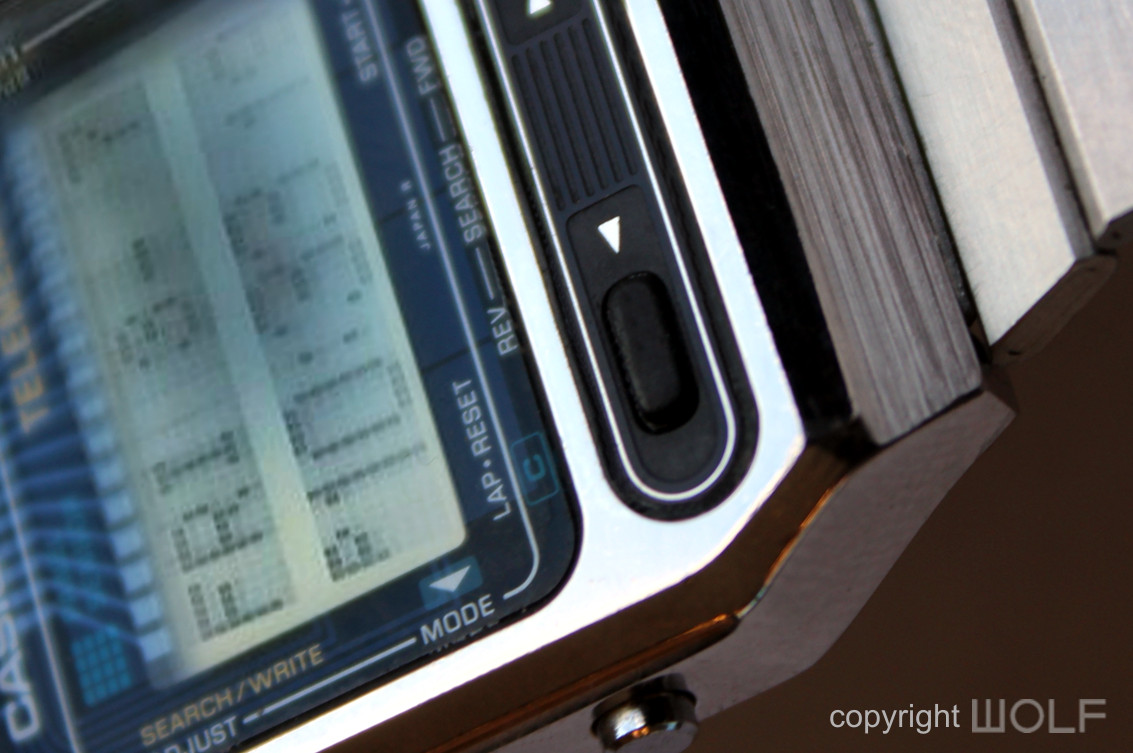 WORD OF THE WOLF
It has been a long time since we have had a product score with an 8 in front of it. This alone should alert you to the significance of this watch. If you love watches or just a lover of retro 80s gear, then this watch must be considered. It is possibly the best digital watch produced in the 1980s, and well ahead of its time.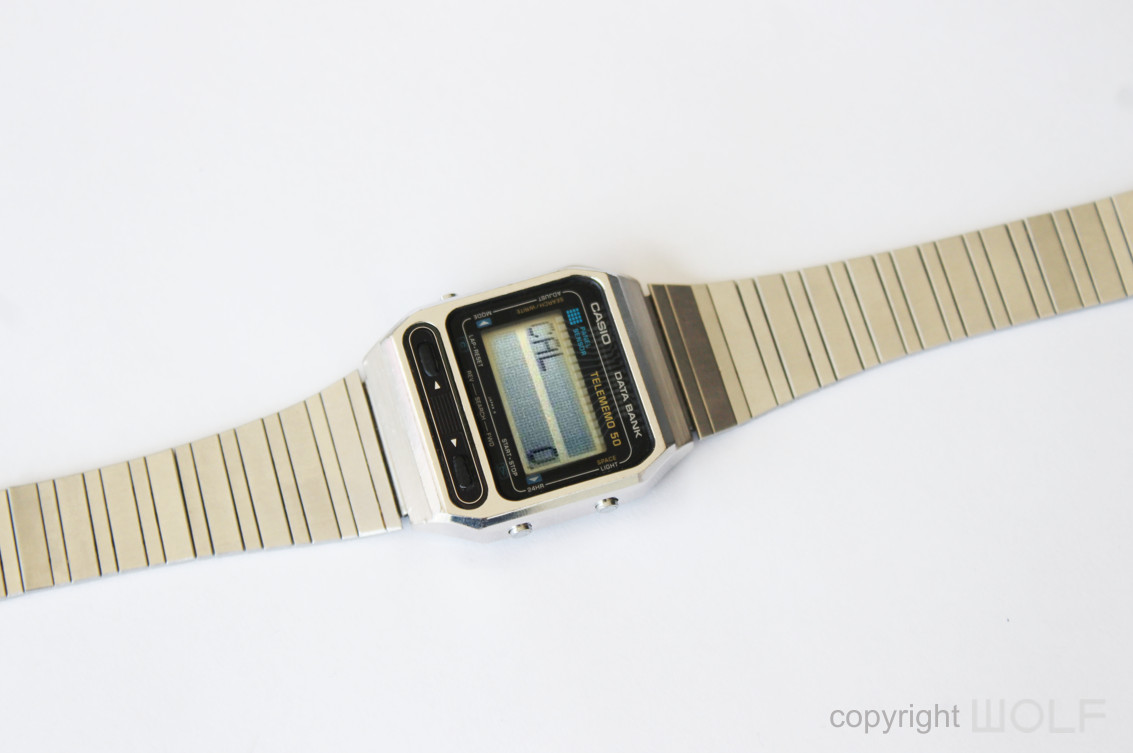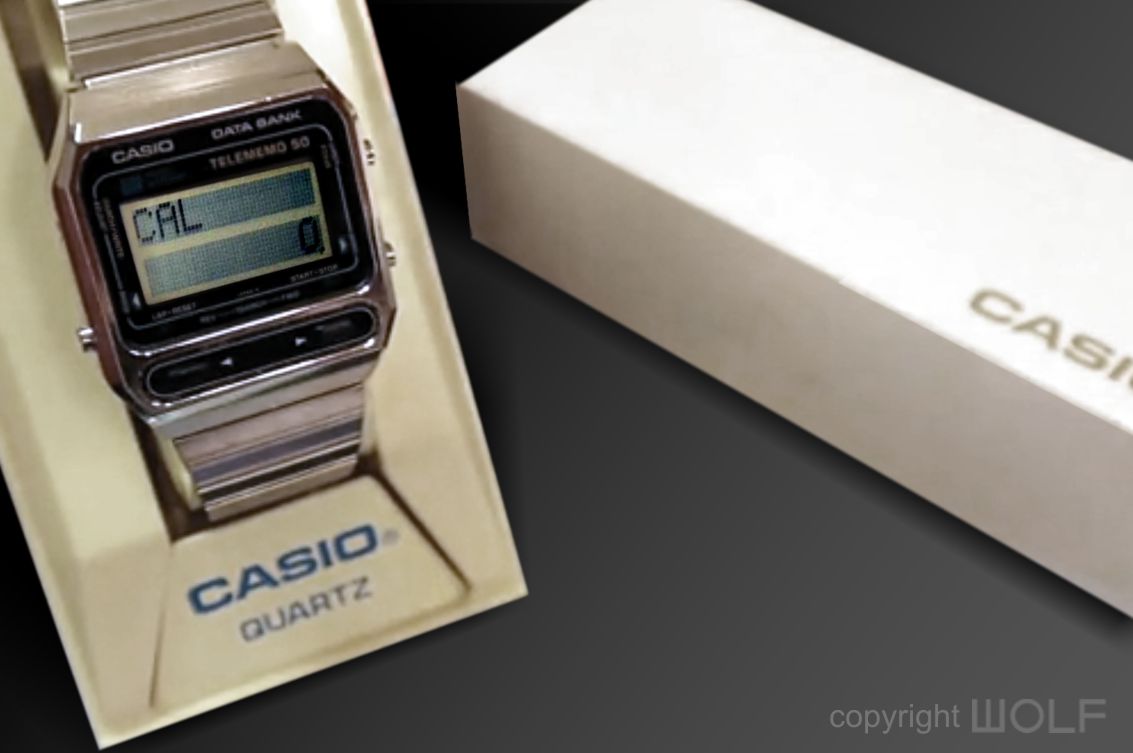 THE GOLD ONE!
To make things even more rare is the gold variation.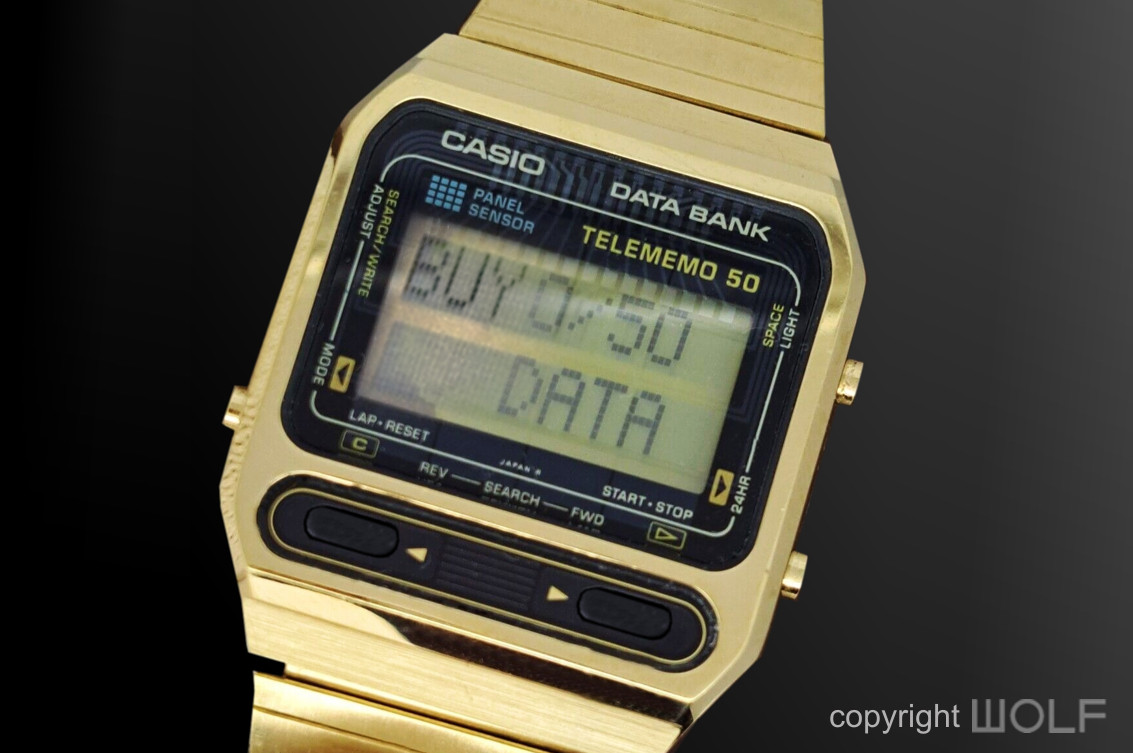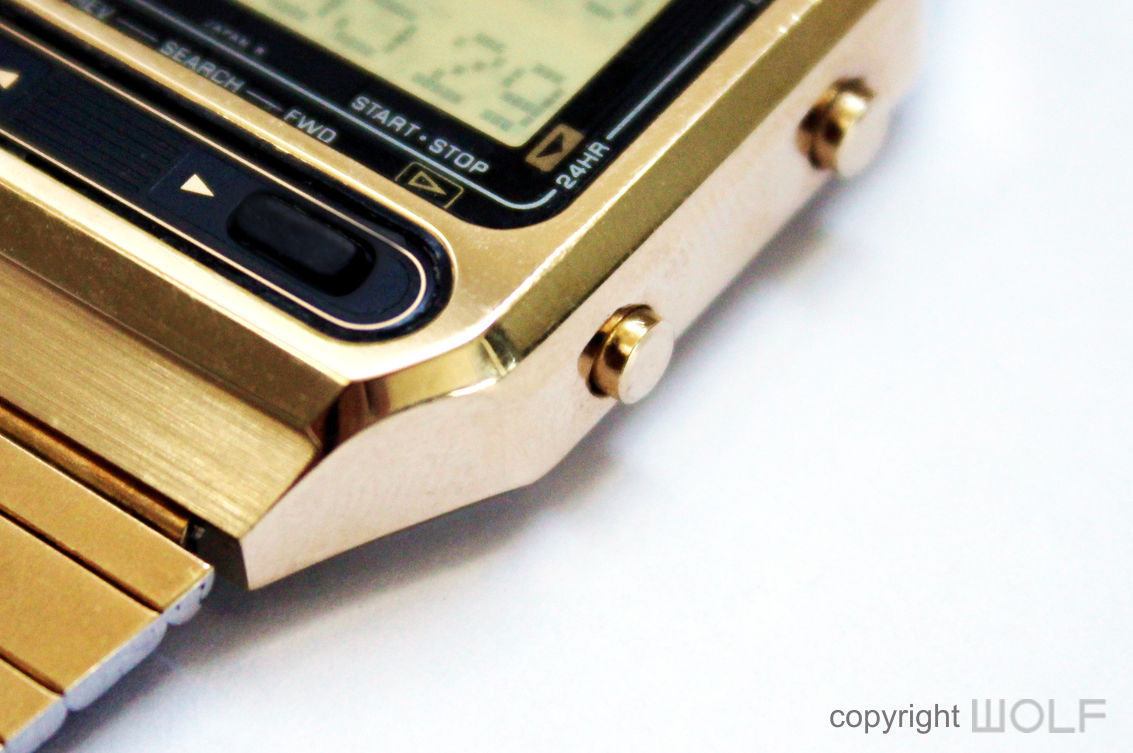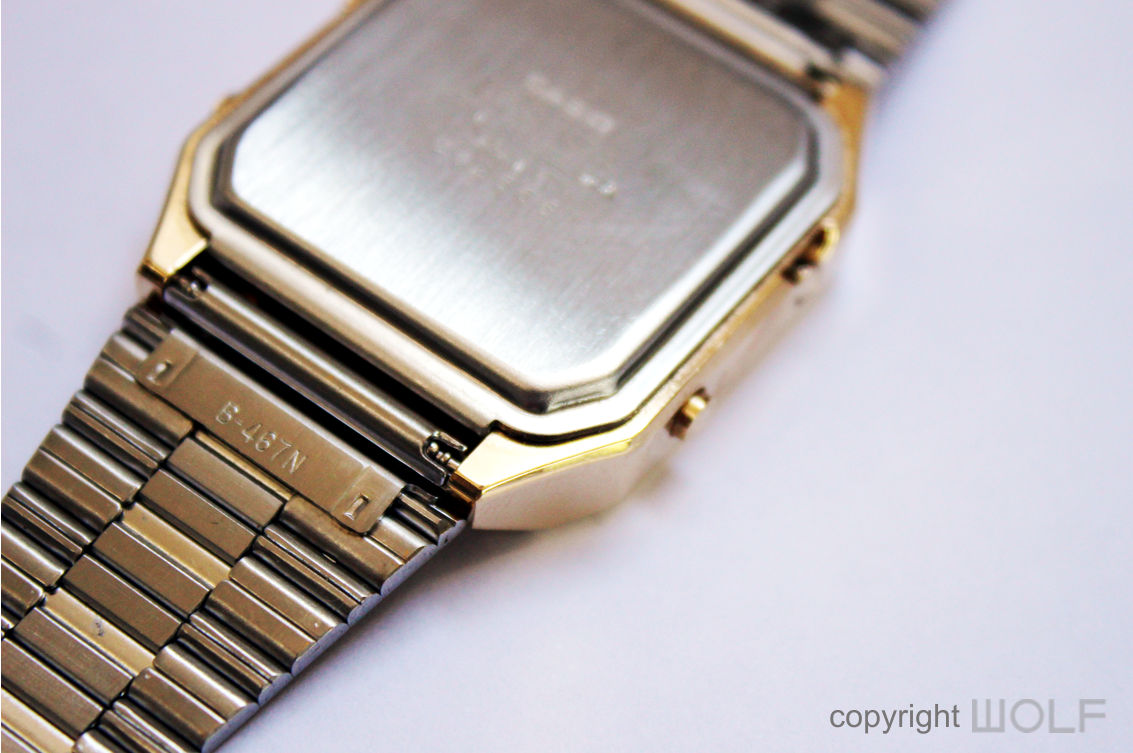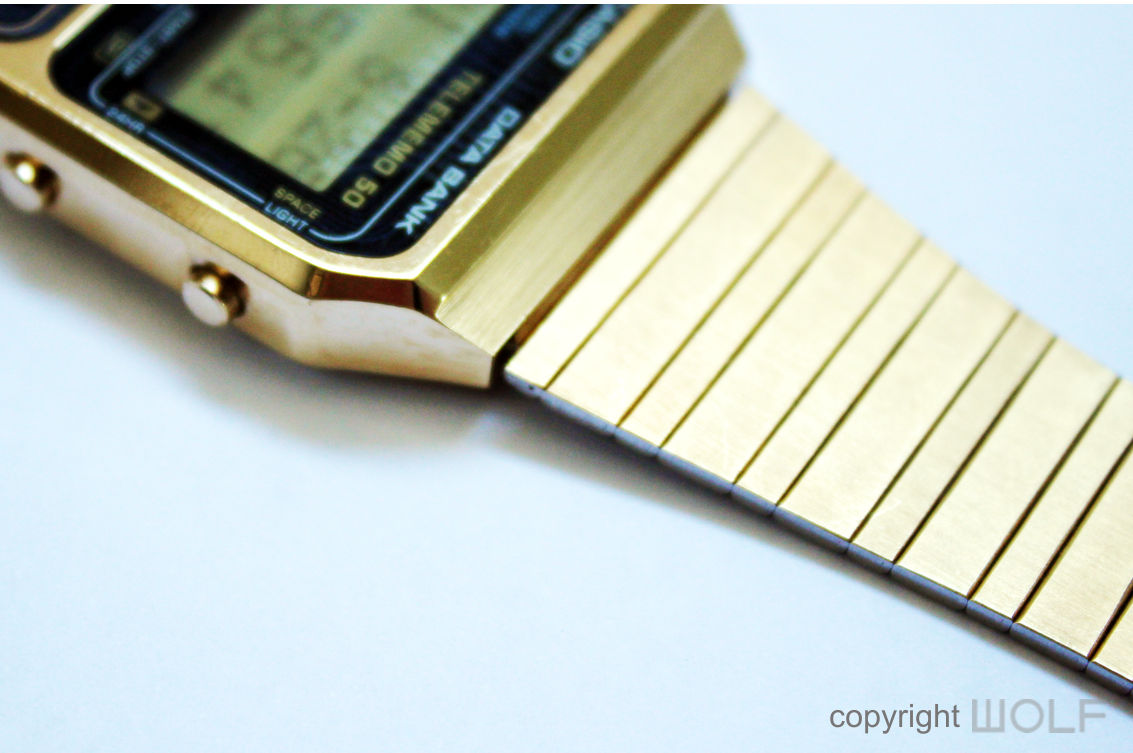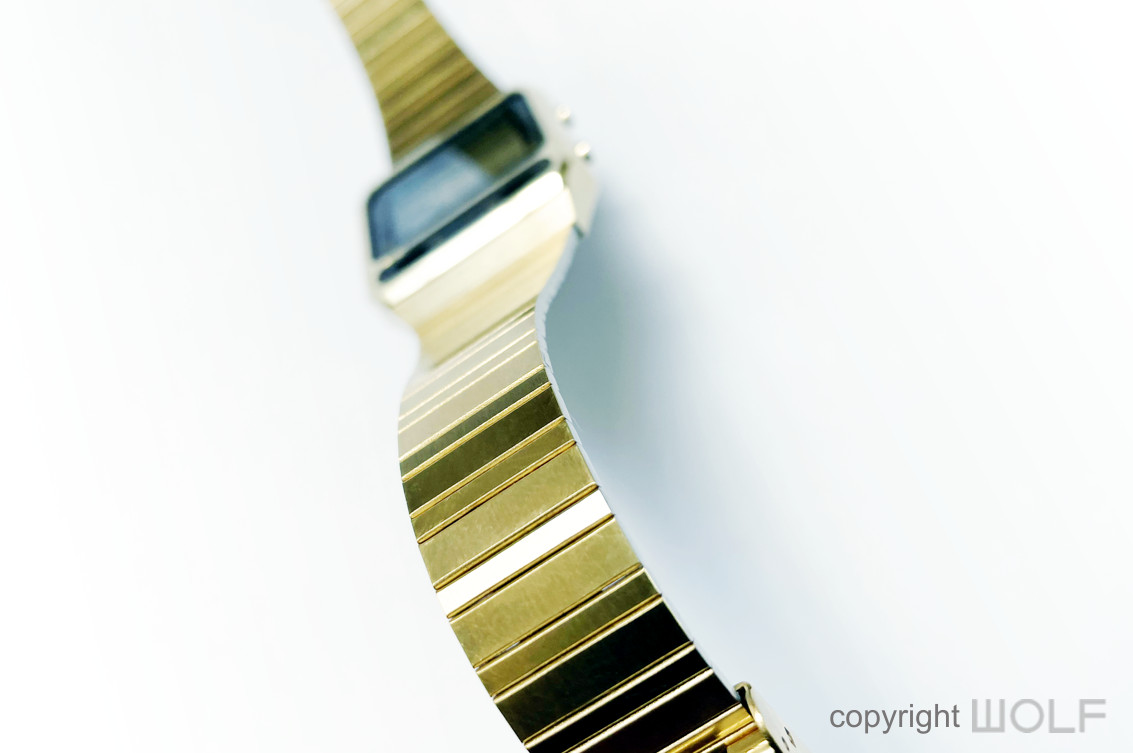 WOLF DESIGN EXCELLENCE SCORE = 8.0
Disclaimer
The information in this review is intended for informational or educational purposes to provide readers an understanding of how something may be seen from a certain design perspective. In this case it is from the view point of WOLF DESIGNS. As design is subjective this review should only be considered as an independent opinion. Information further to being of an opinion is provided to the best of our knowledge based on our own research at the time of doing the review. We cannot be held responsible for any inaccuracies or inconsistencies and reserve the right to change or update any content as appropriate.
The final responsibility of the design resides with the original manufacturer.