WOLF retro DESIGN REVIEW. 6th January 2018
A retro review looks at products that are at least over ten years old from a present-day WOLF design perspective. While the technology and fashion of the period influence design, and are taken into consideration, great design ideas will transcend their eras to be timeless.
Interesting and factual information may be provided, but our review aims to deliver insight from the perspective of a designer's mind and eyes.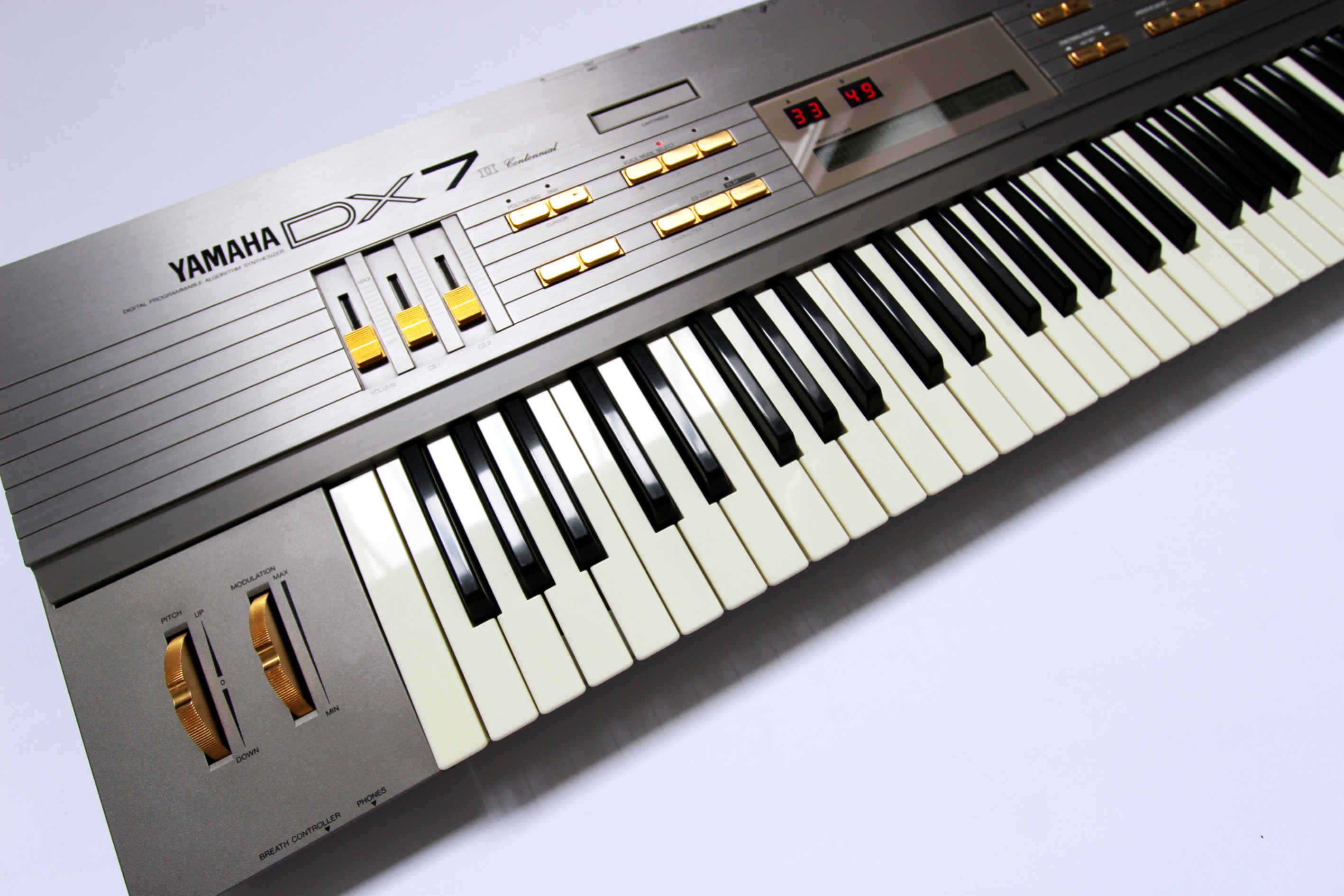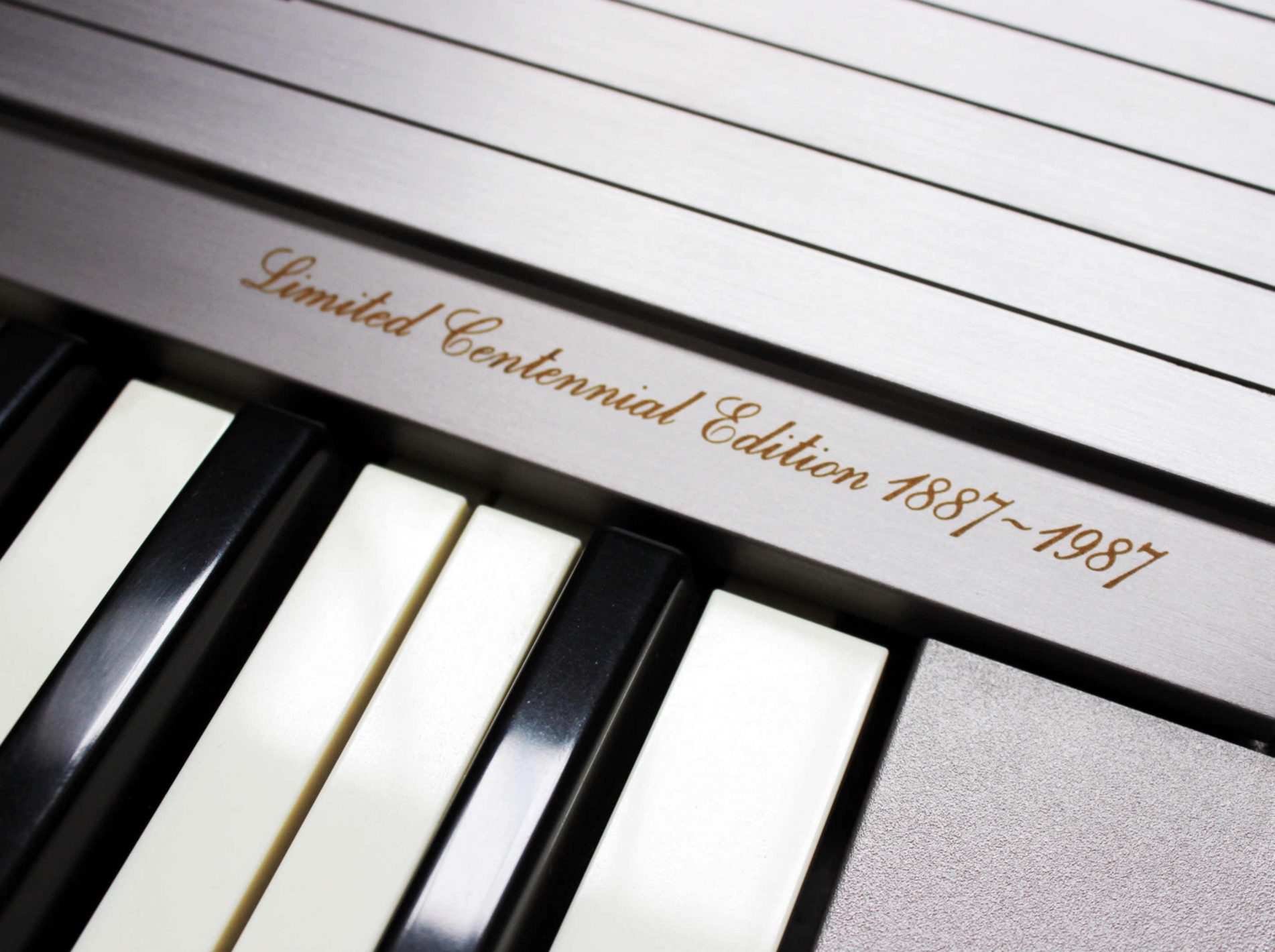 INTRODUCTION
Product Focus
As with most reviews the focus is on the design and its evolution with the synthesizer. The functioning systems and sound quality are not necessarily considered.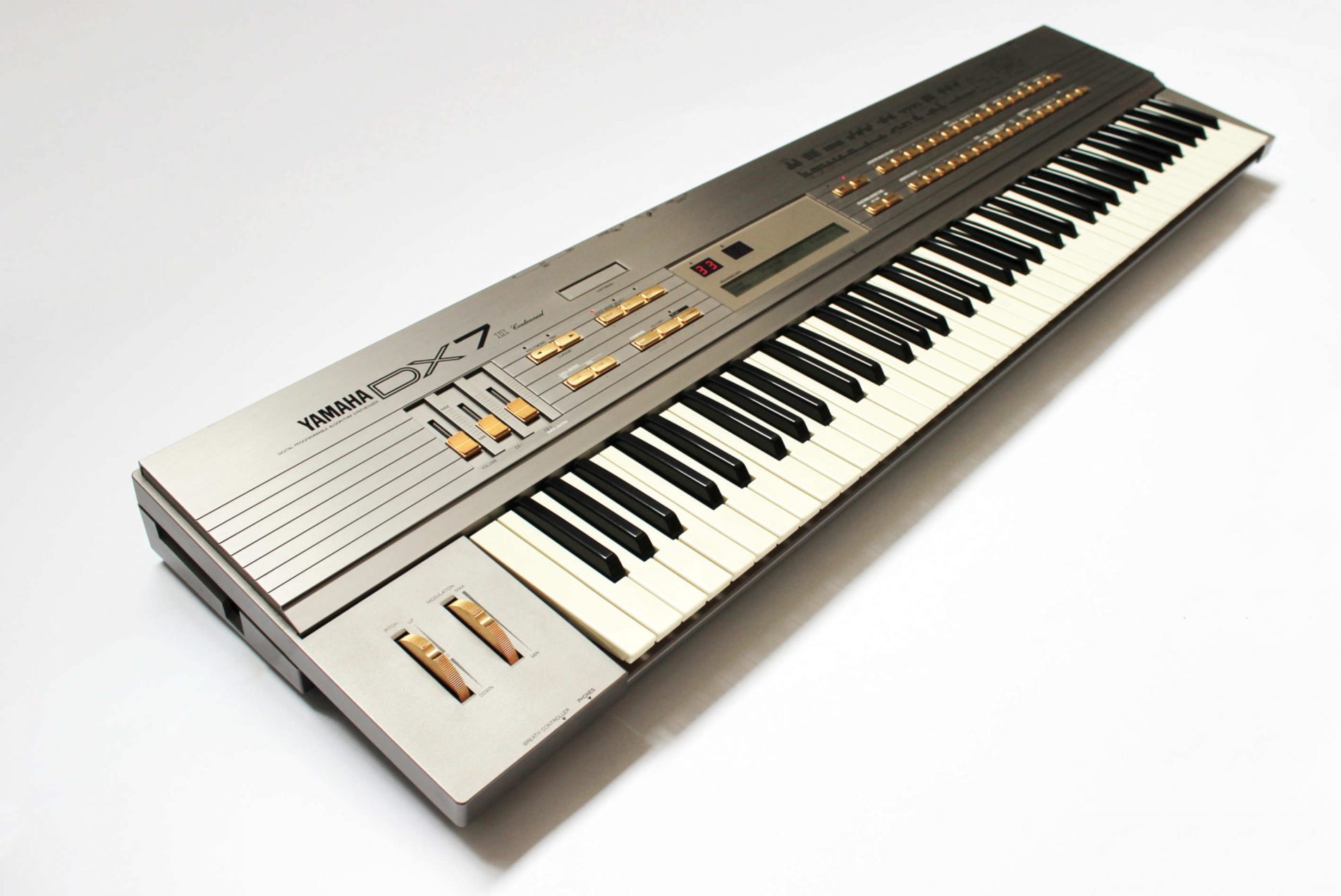 Product description
To celebrate the company's 100-year anniversary in 1987 Yamaha released a very special limited-edition Synthesizer. Based on their flagship DX7IIFD the Silver Centennial edition was born. With gold plated buttons, controllers, and an extra octave of keys that glow in the dark this machine is truly unique. Only 100 of them were said to have been produced.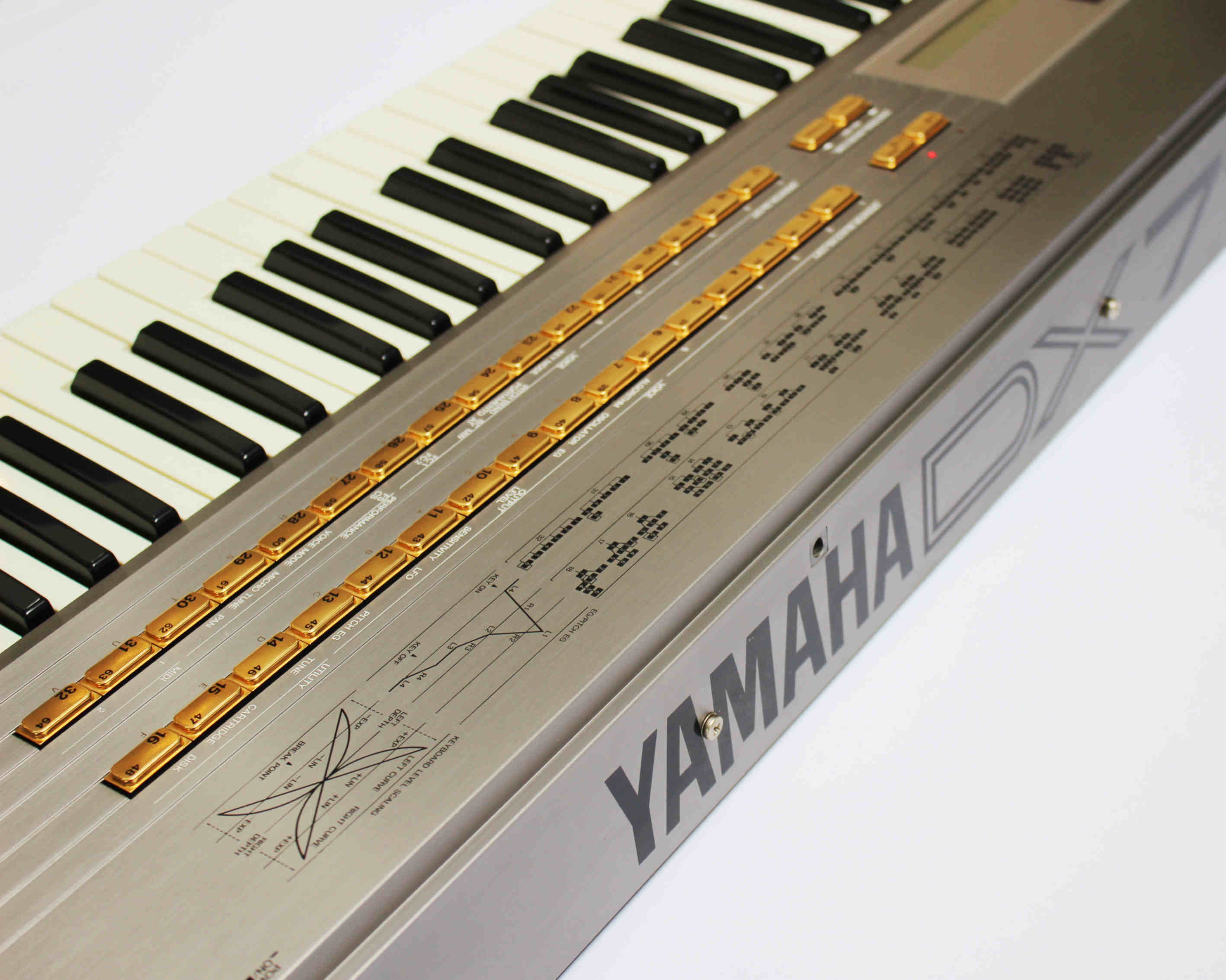 Price and Availability.
The Centennial DX cost approx. US $5000 when new which was almost twice that of the standard DX7IIFD. There was a time when you could have purchased them second hand for half the original price, but today you would expect to pay anywhere between $5,000 and $10,000 for good examples and we think that is cheap. In our opinion these are worth up to $15,000, and well up there with the likes of the DX1 and even the Roland Jupiter 8.  Mint examples should be expected as they were collectible from day one and should have been well looked after. We would not recommend purchasing one with damage or significant ware with the intention to restore as spare parts are near impossible to come by.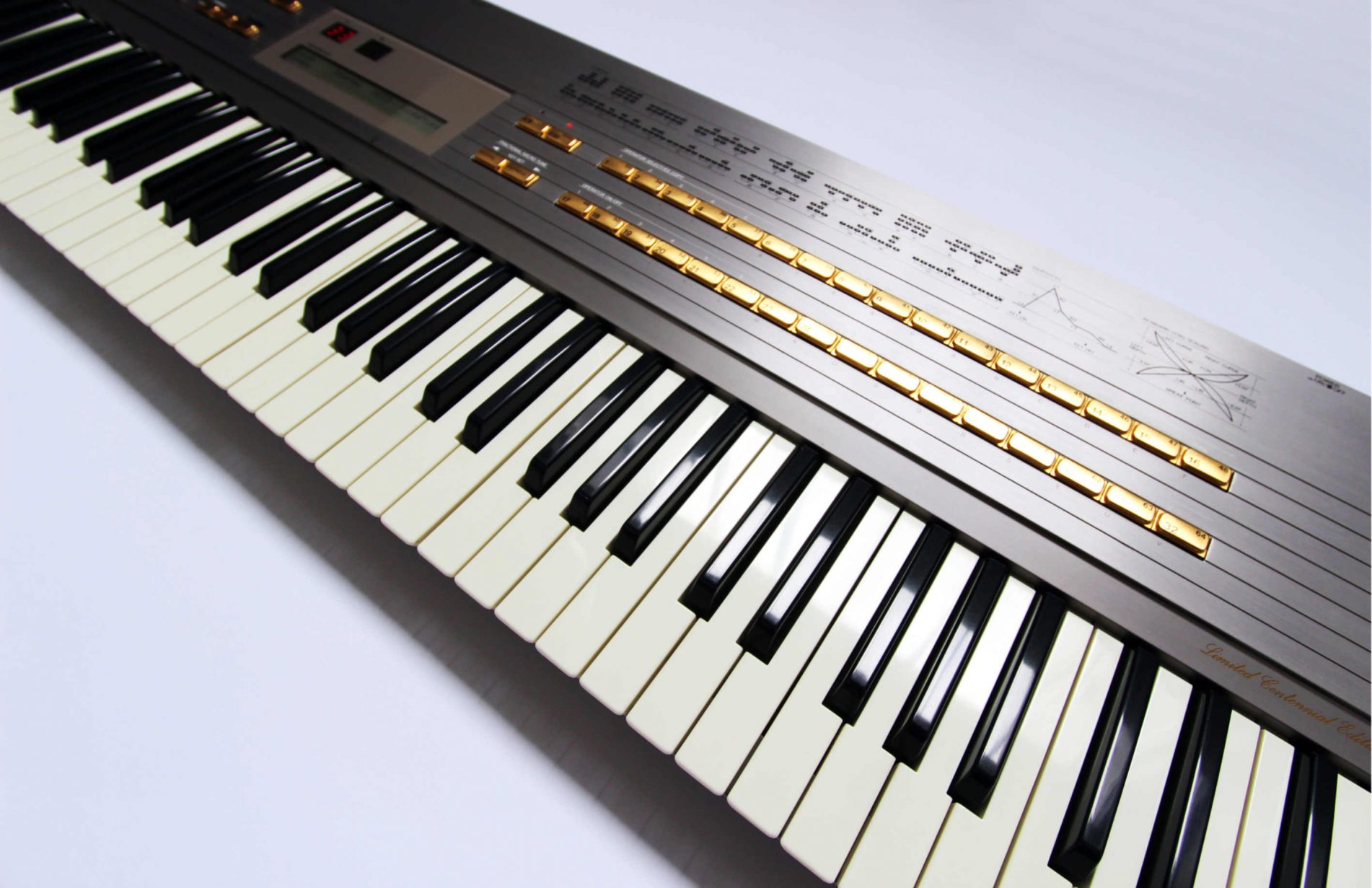 Additional information
Following the original DX7 were, the DX7S, DX7IID, DX7IIFD, and finally the very rare DX7C (Centennial edition).  The Centennial was based upon Yamahas flagship DX7IIFD with an additional octave of keys.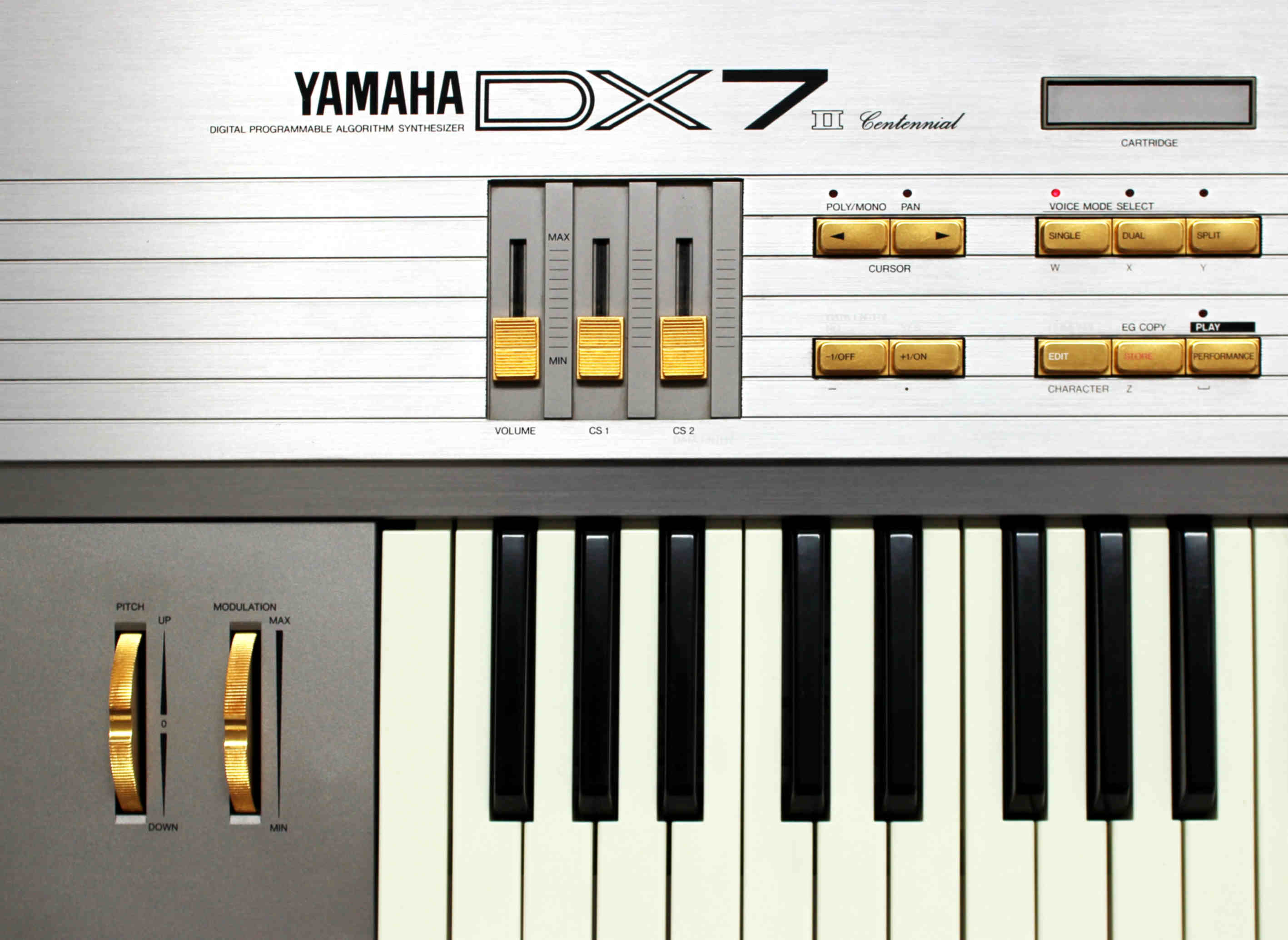 REVIEW
First impression/ Delight
It looks simply amazing. You'd expect all that gold to look tacky but this machine is all class. The DX7II was already built like a stealthy tank so these anniversary upgrades took the DX brand to another level. It looks incredibly special and you feel sensitive and careful around it.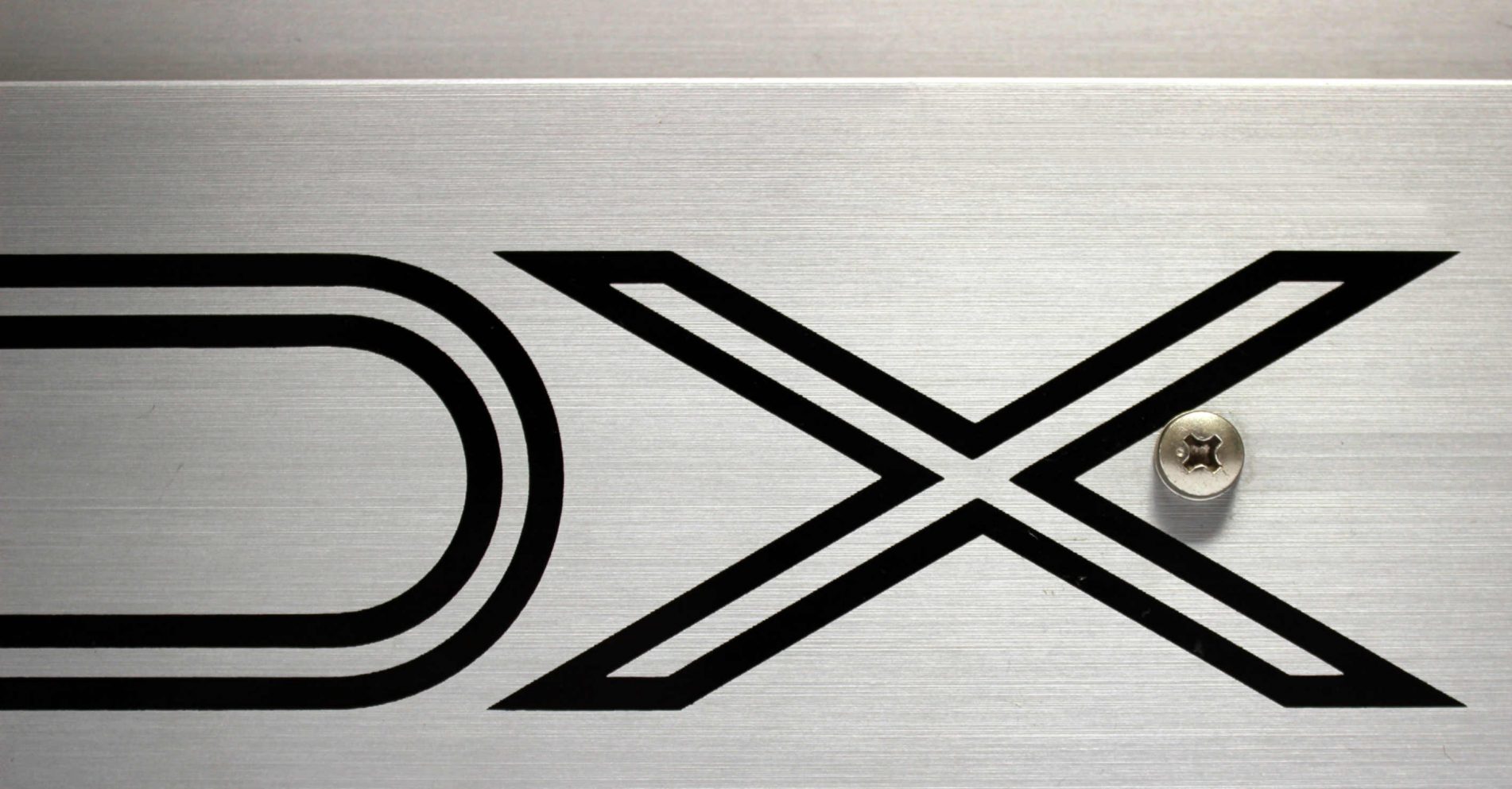 Exterior Design Review.
This machine looks simply stunning and Yamaha gave much thought towards making it truly special. The large acrylic panel that is normally black has a beige metallic tone that finds good balance between the silver body and the gold trimmings. They also removed the grainy paint texture in favour of very fine extruded aluminium horizontal lines.
Being a lighter body colour the graphics are all now in black. The golden pitch bend and modulation wheels are solid metal and feel incredible. The keys have a slight greenish tinge because they glow in the dark. The standard ivory keys would probably have looked better but we have to smile and appreciate the glow in the dark gimmick.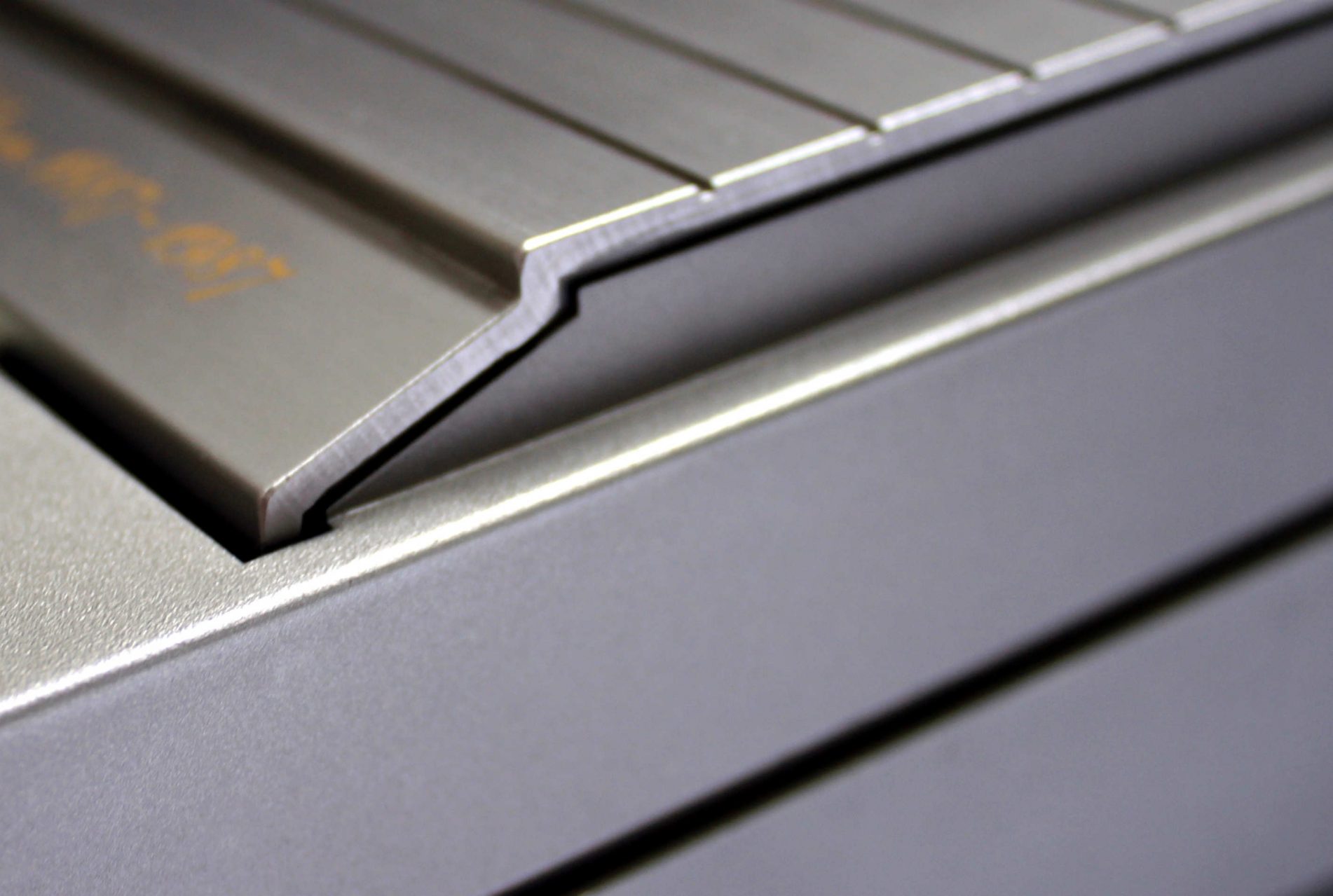 Strength and quality expressed visibly on the sides revealing the 2.5mm face plate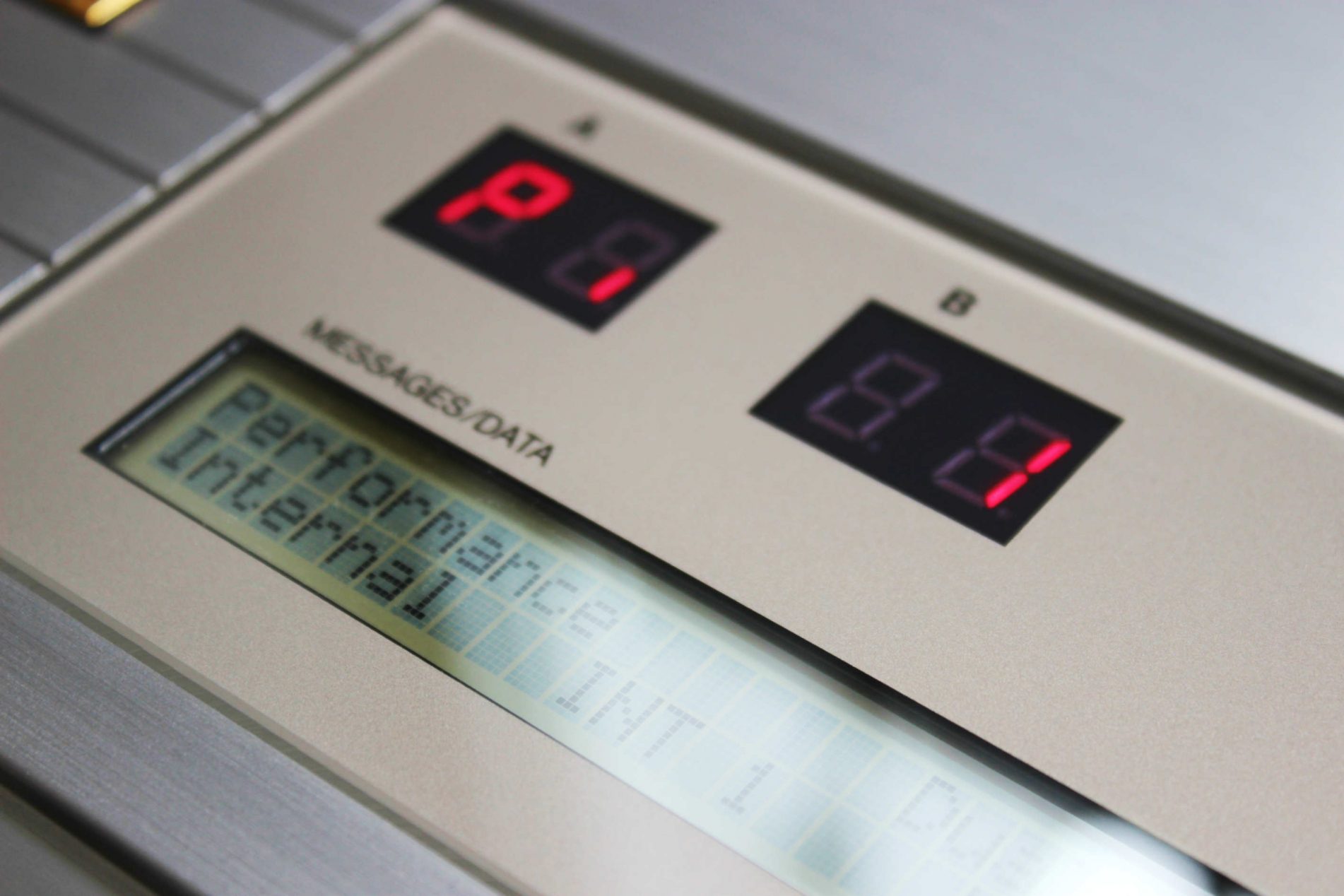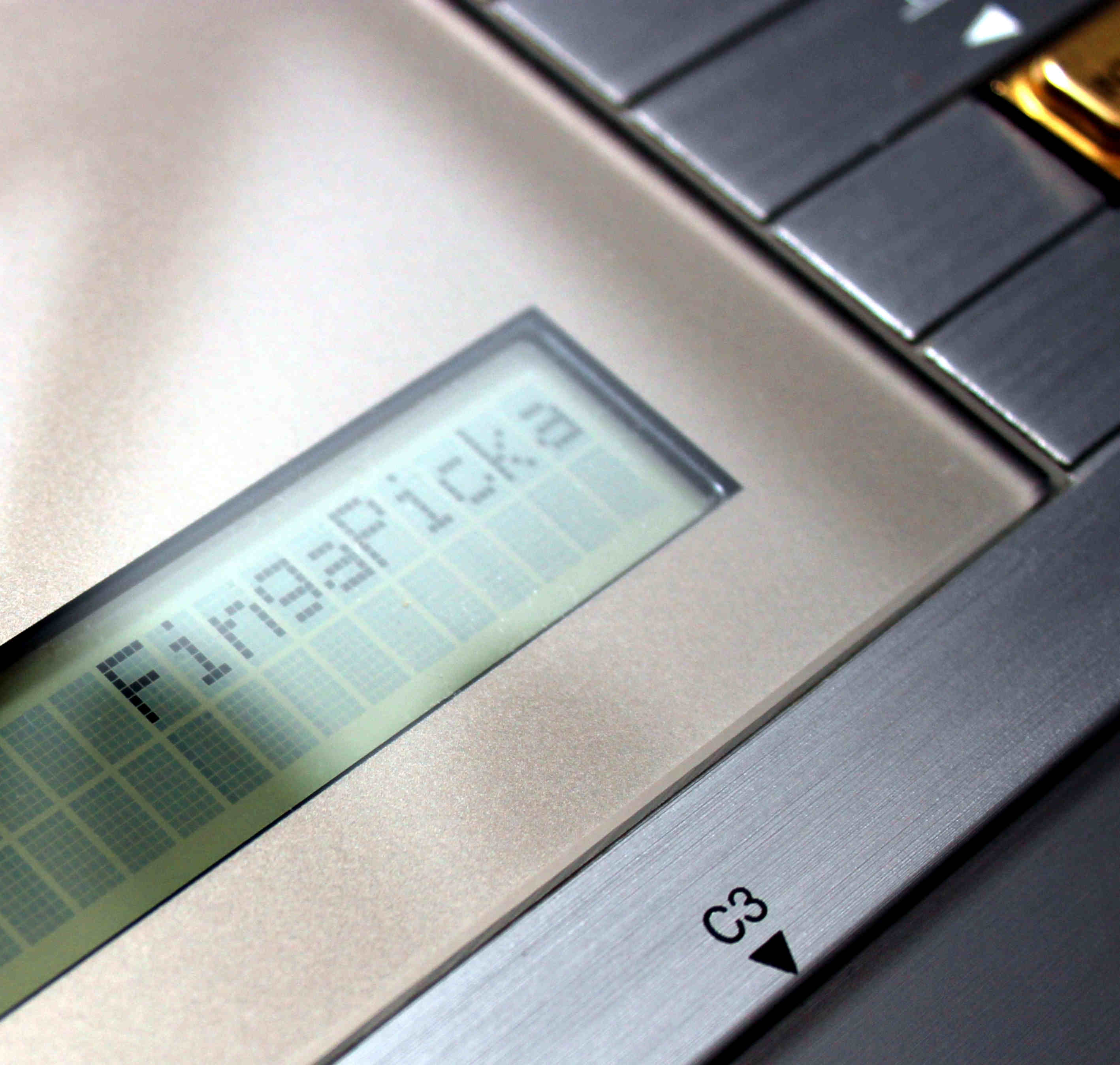 Craftsmanship.
The quality is undeniable and if cared for, should easily last a century. The more you study this machine the more you sense and appreciate its build quality. It is purposeful and beautiful at the same time.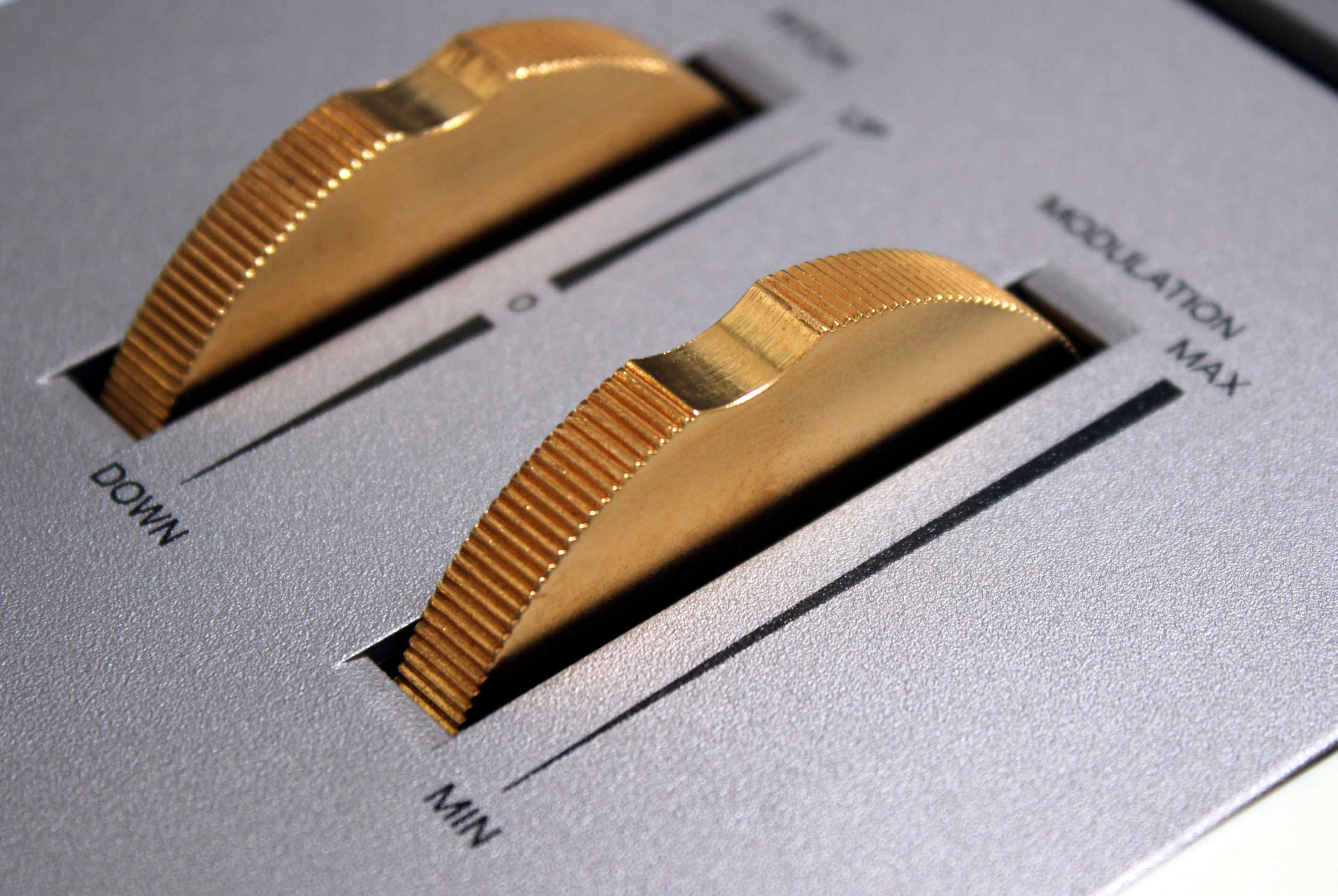 Solid Metal wheels- a first and never done again since.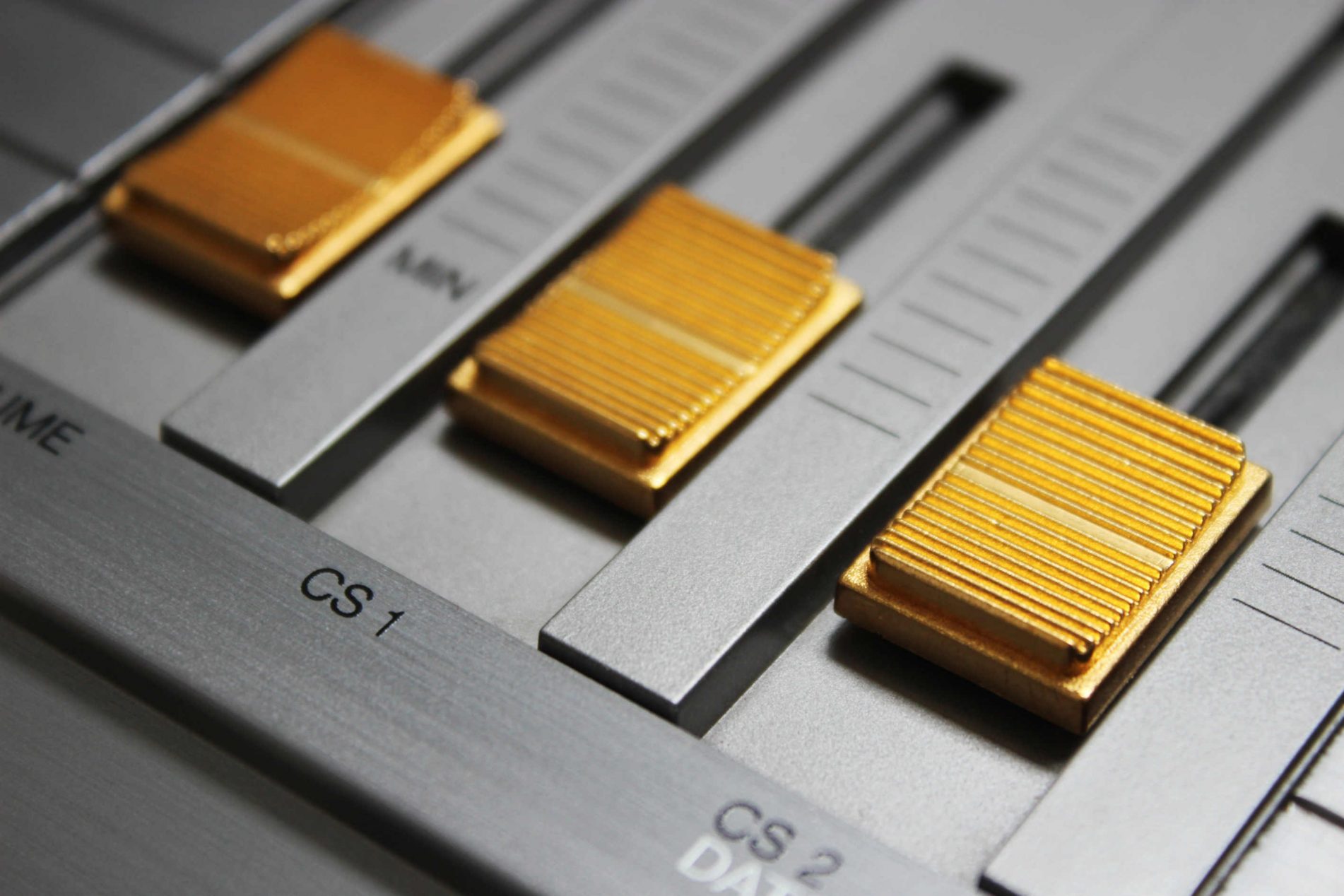 FUNCTION- Experience.
It's a beautifully crafted machine that feels great to touch and play. The additional octave makes you wonder why Yamaha did not apply this to the standard DX7IIFD? In fact the Centennial was Yamaha's very first 76 key synthesizer, and some musicians may have even purchased it as a classy controller keyboard.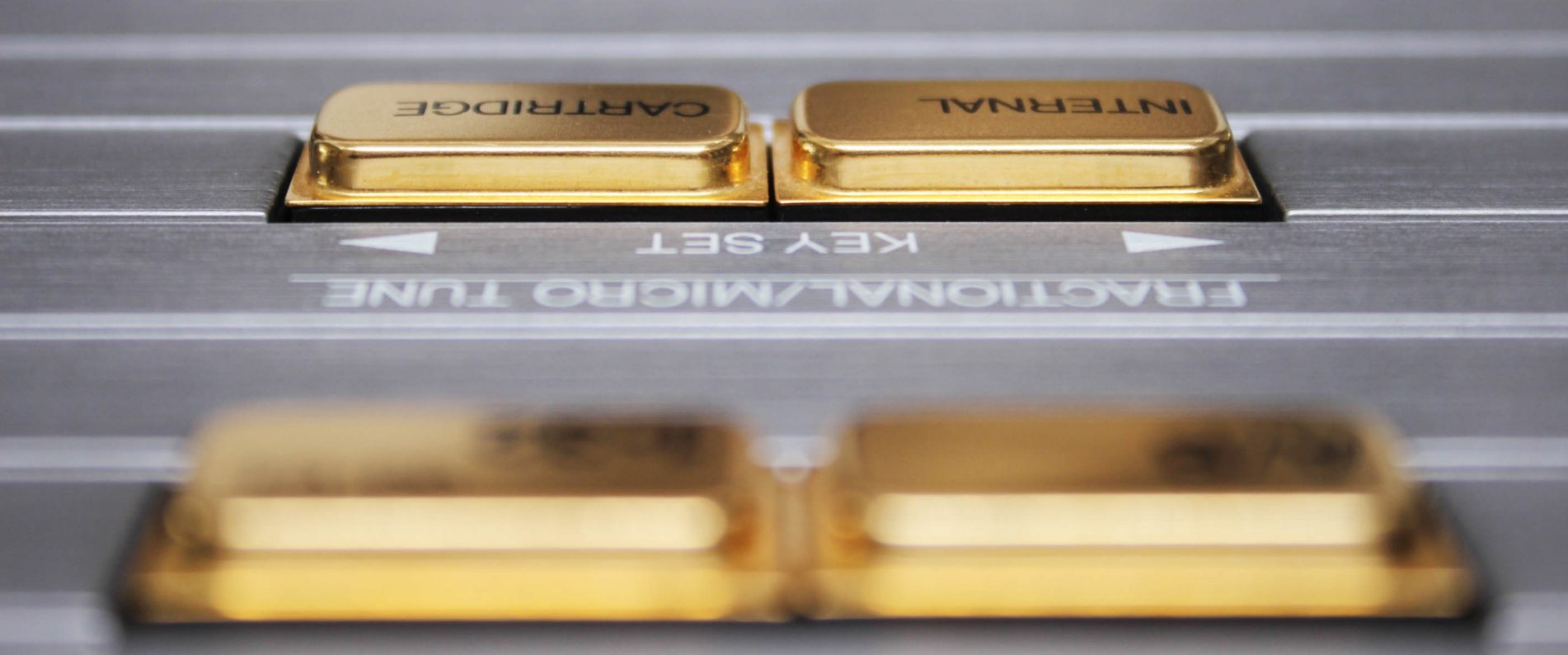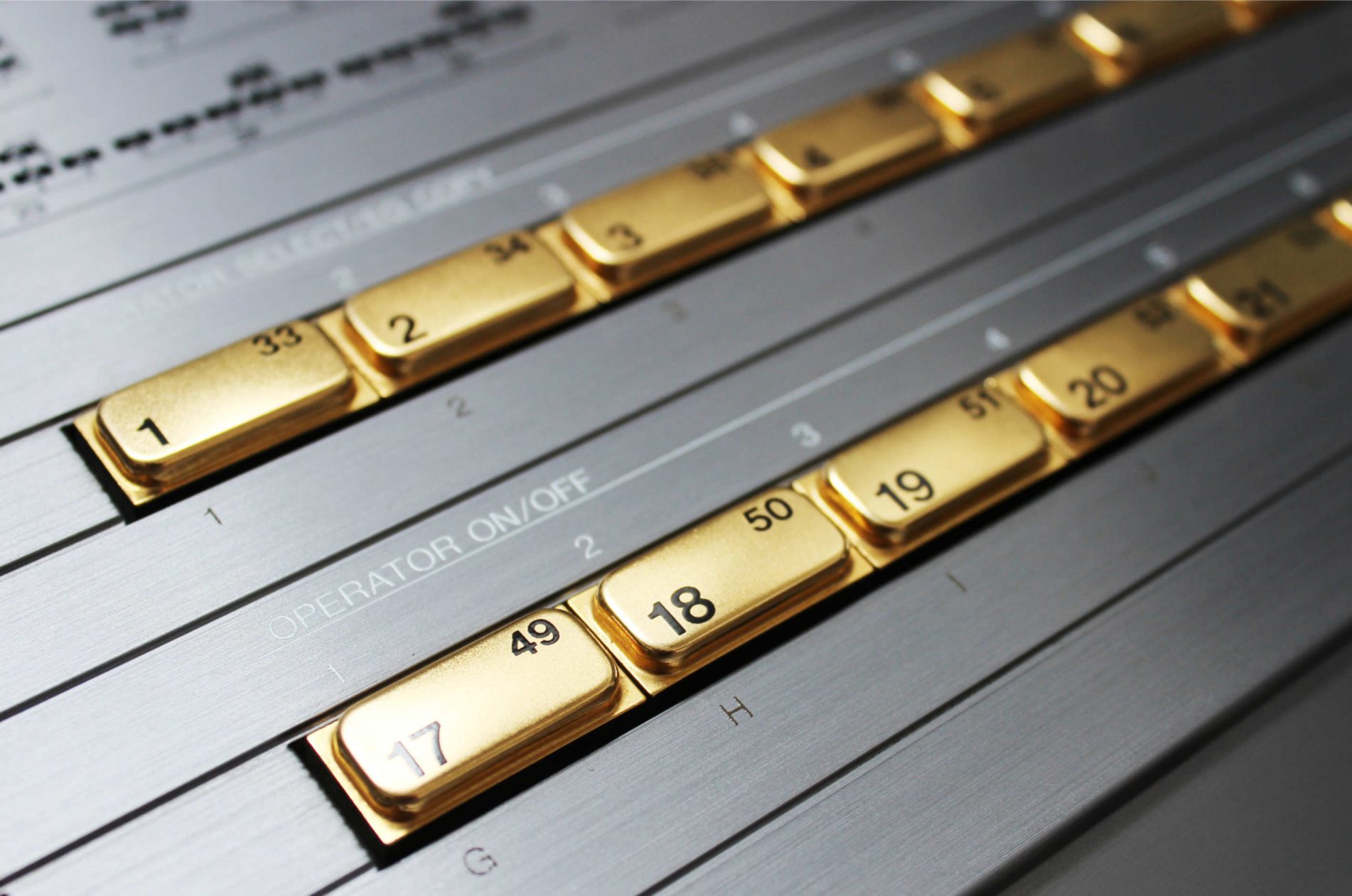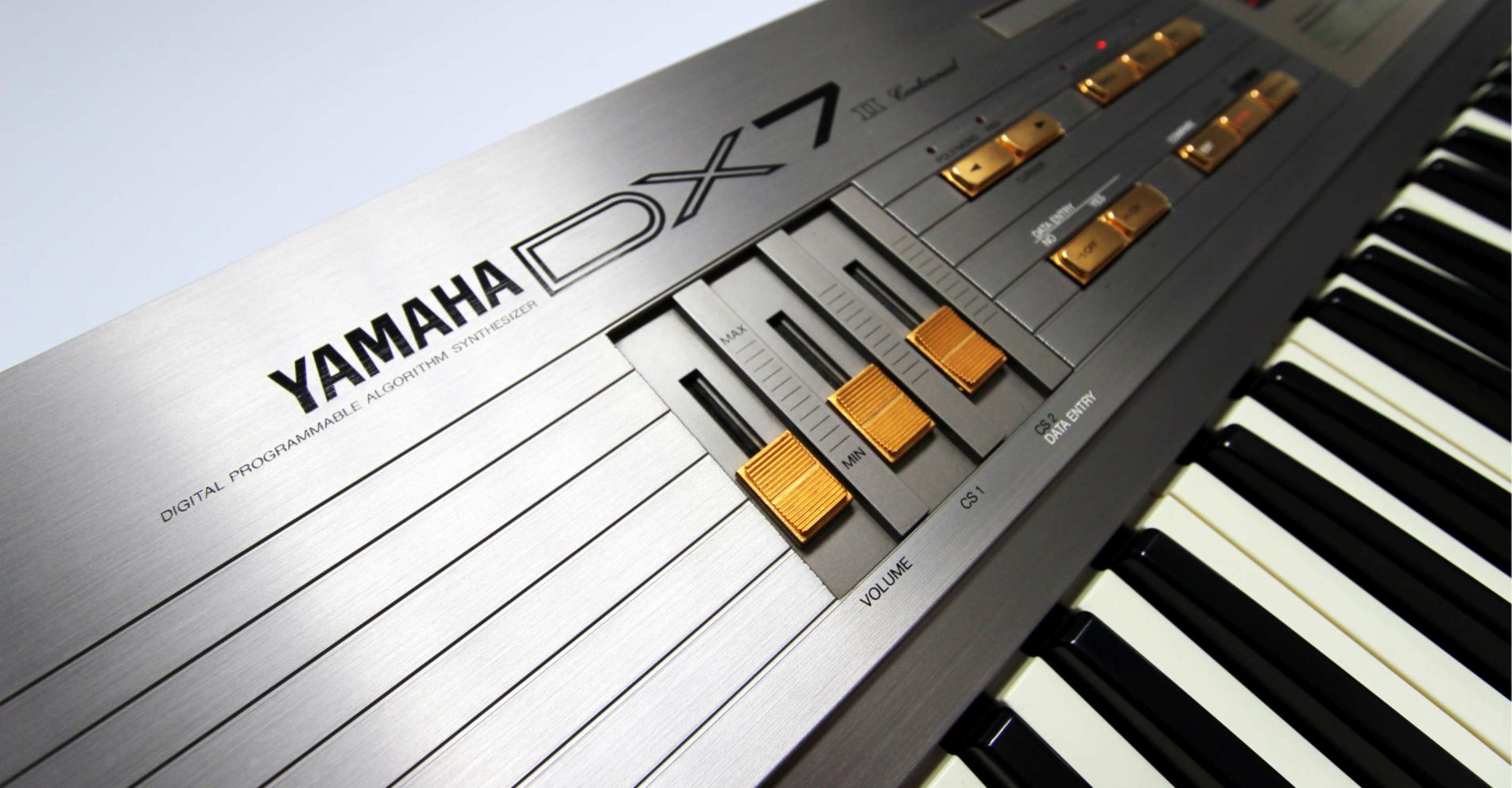 Desirability / Value for money.
The challenge with this is in finding one. The few we've seen for sale on the second-hand market over the years have not been in the best of condition and that means that people are hanging on to the good ones. With only 100 units said to have been released the search to land yourself a good one could be long and hard. With this is mind you may need to prepare yourself and your wallet to act fast when that golden opportunity arises.
The original accessories are important because they are equally special and unique. Make sure the original manual and music stands are there. While we have not seen on in the flesh the centennial is said to have a factory hard case which looks similar to the standard one but longer to accommodate its length.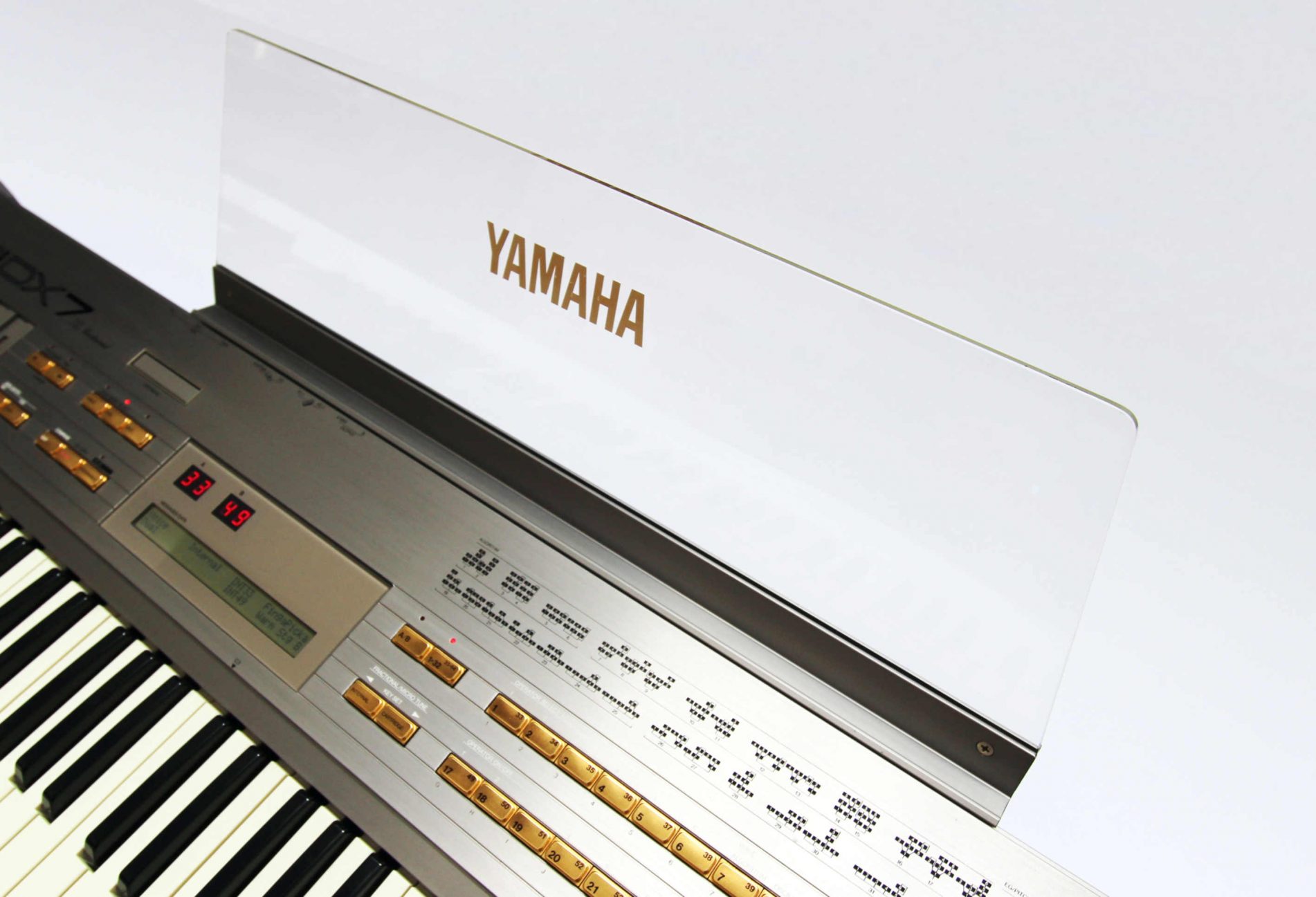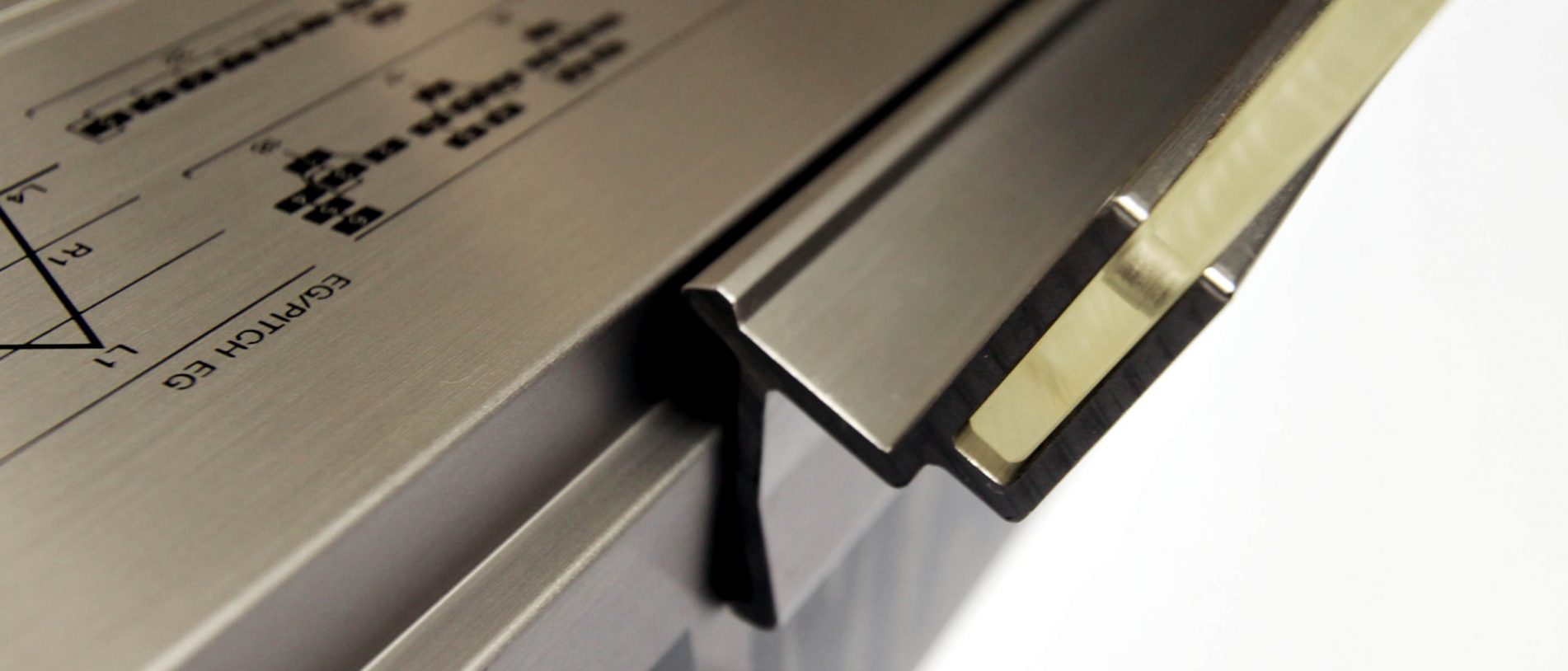 The music stand is substantial with a solid single sheet of acrylic clamped into a specially profiled piece of silver aluminium that connects to the main body. In the middle is the name YAMAHA printed in gold.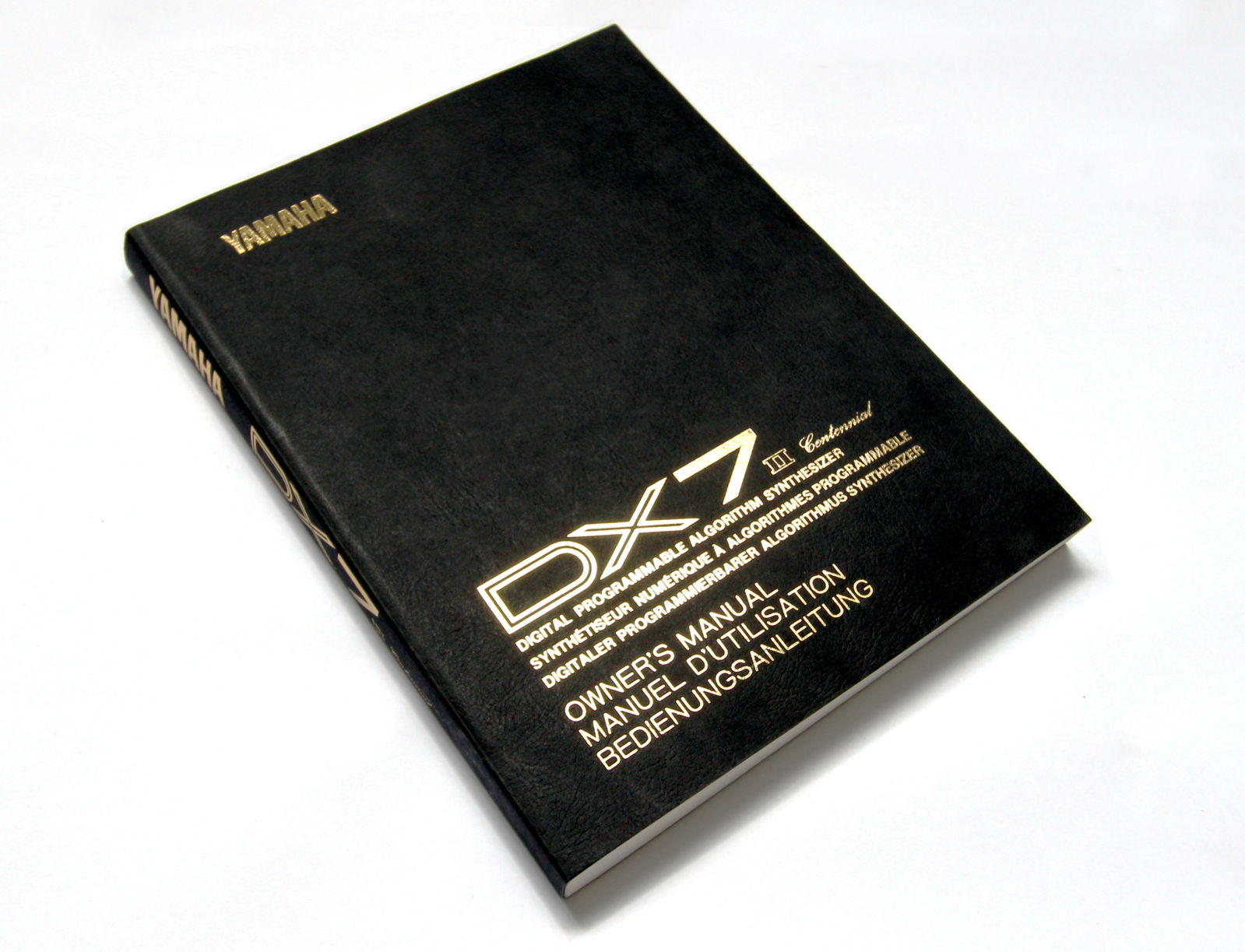 Yamaha's most classy and luxurious manual to date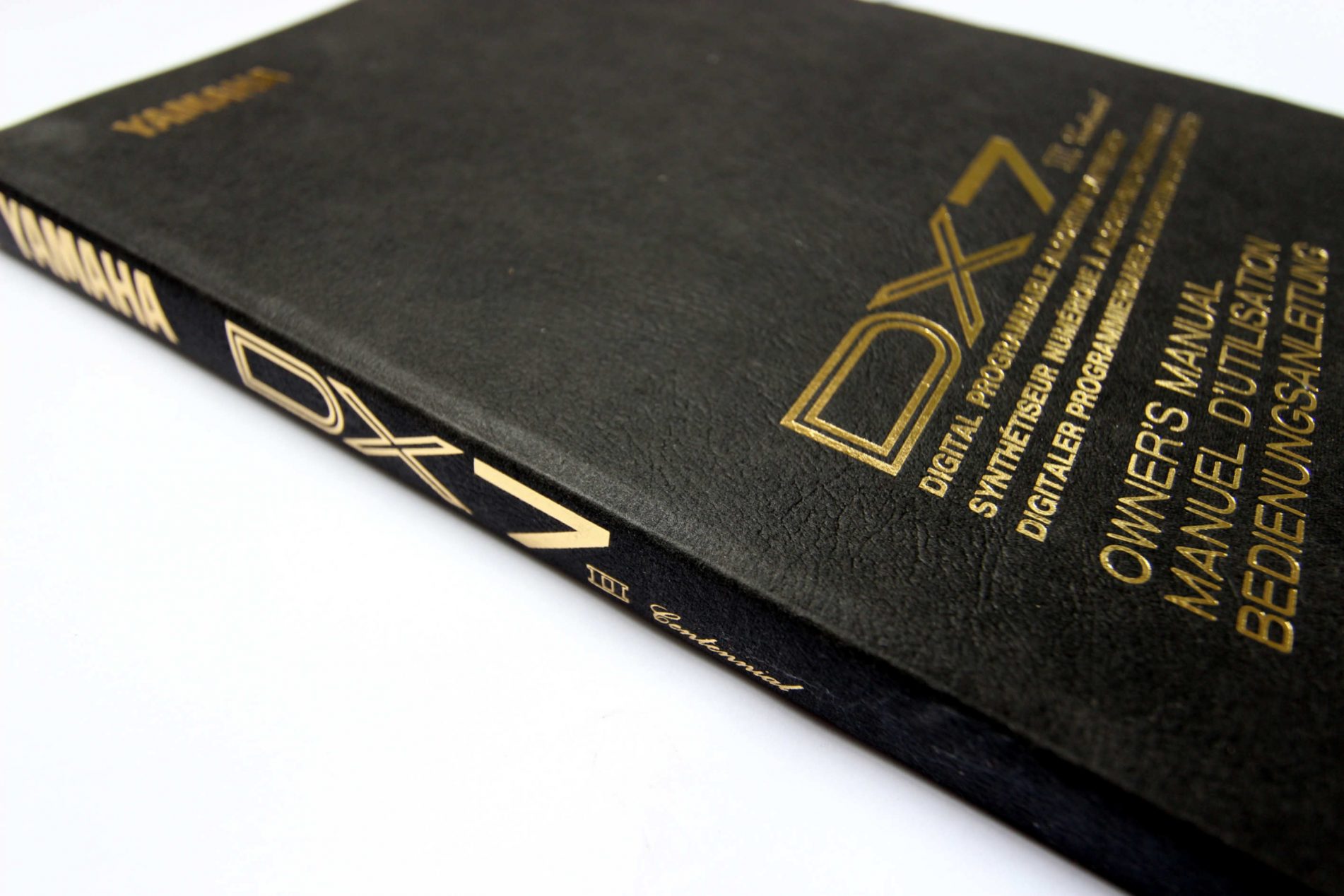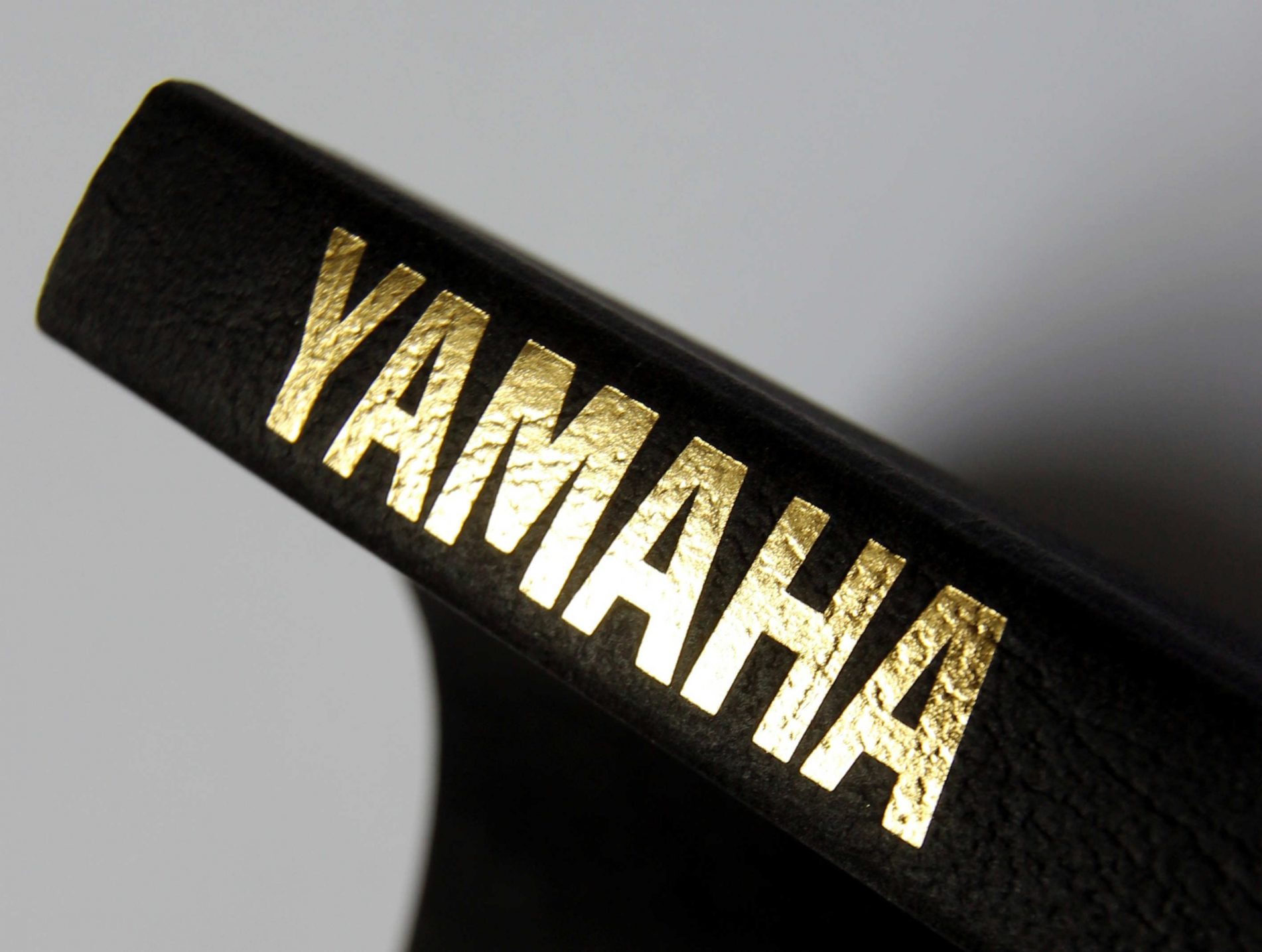 The original manual has a thick dark grey textured paper cover with golden print. Inside the cover is short description of this unique machine.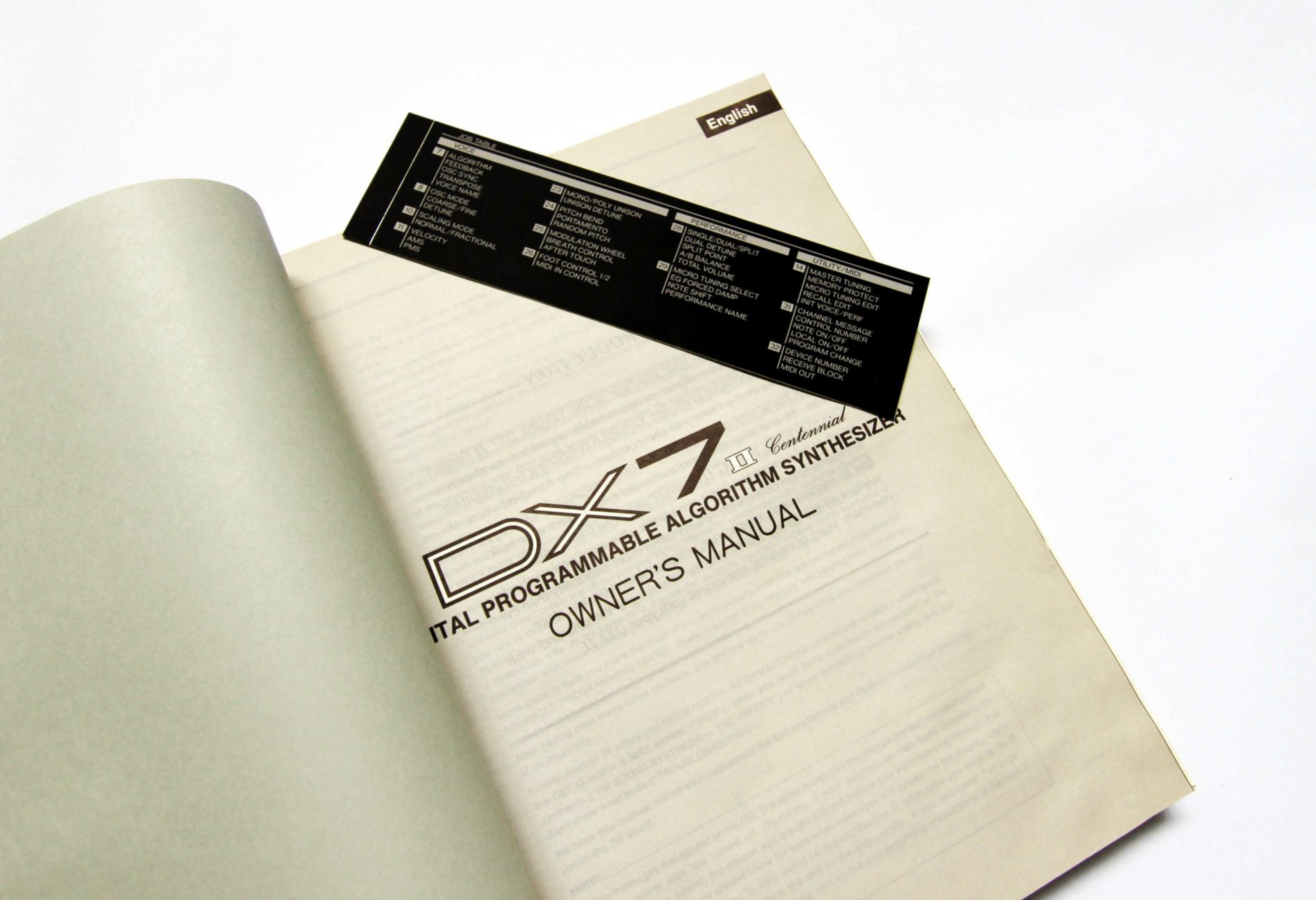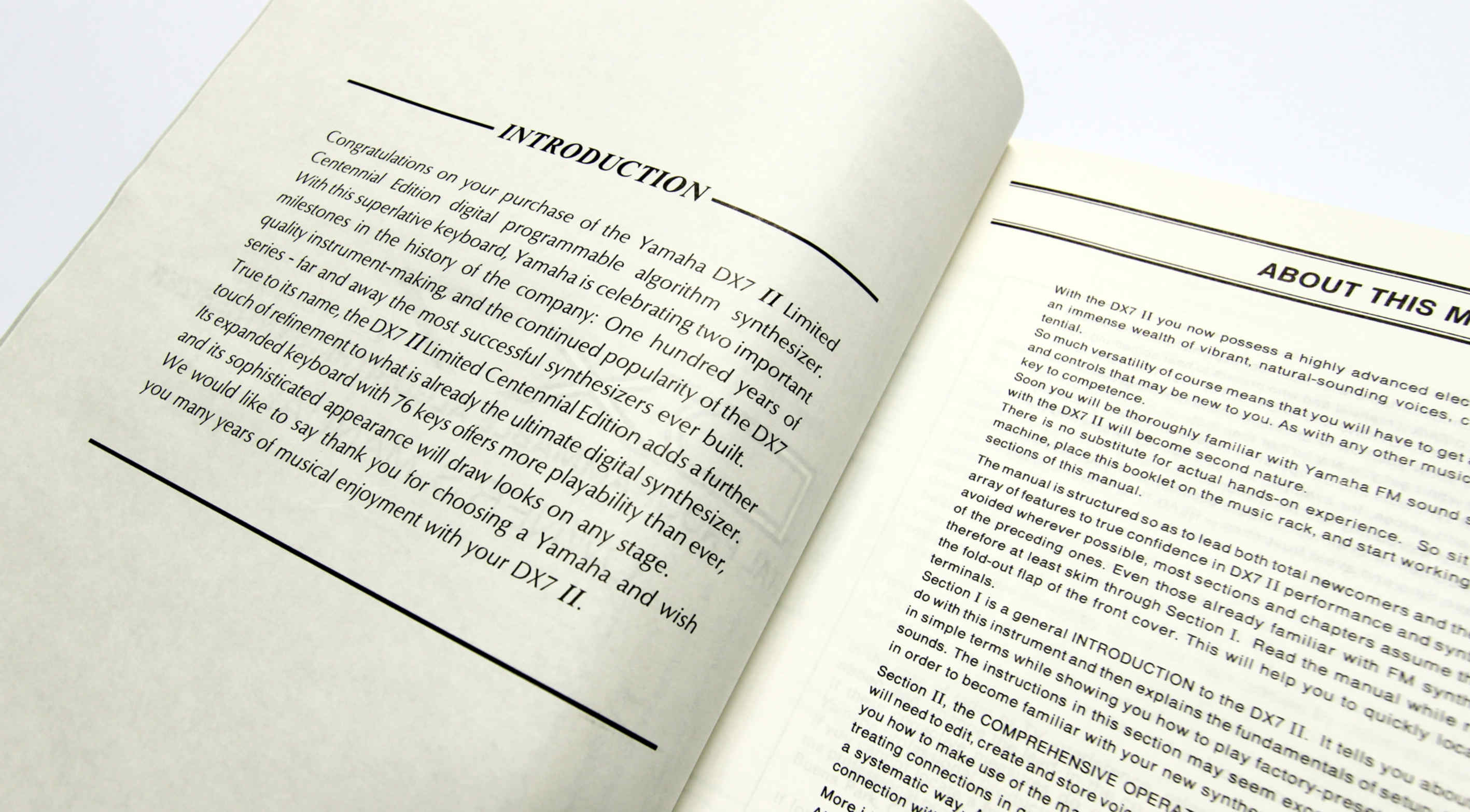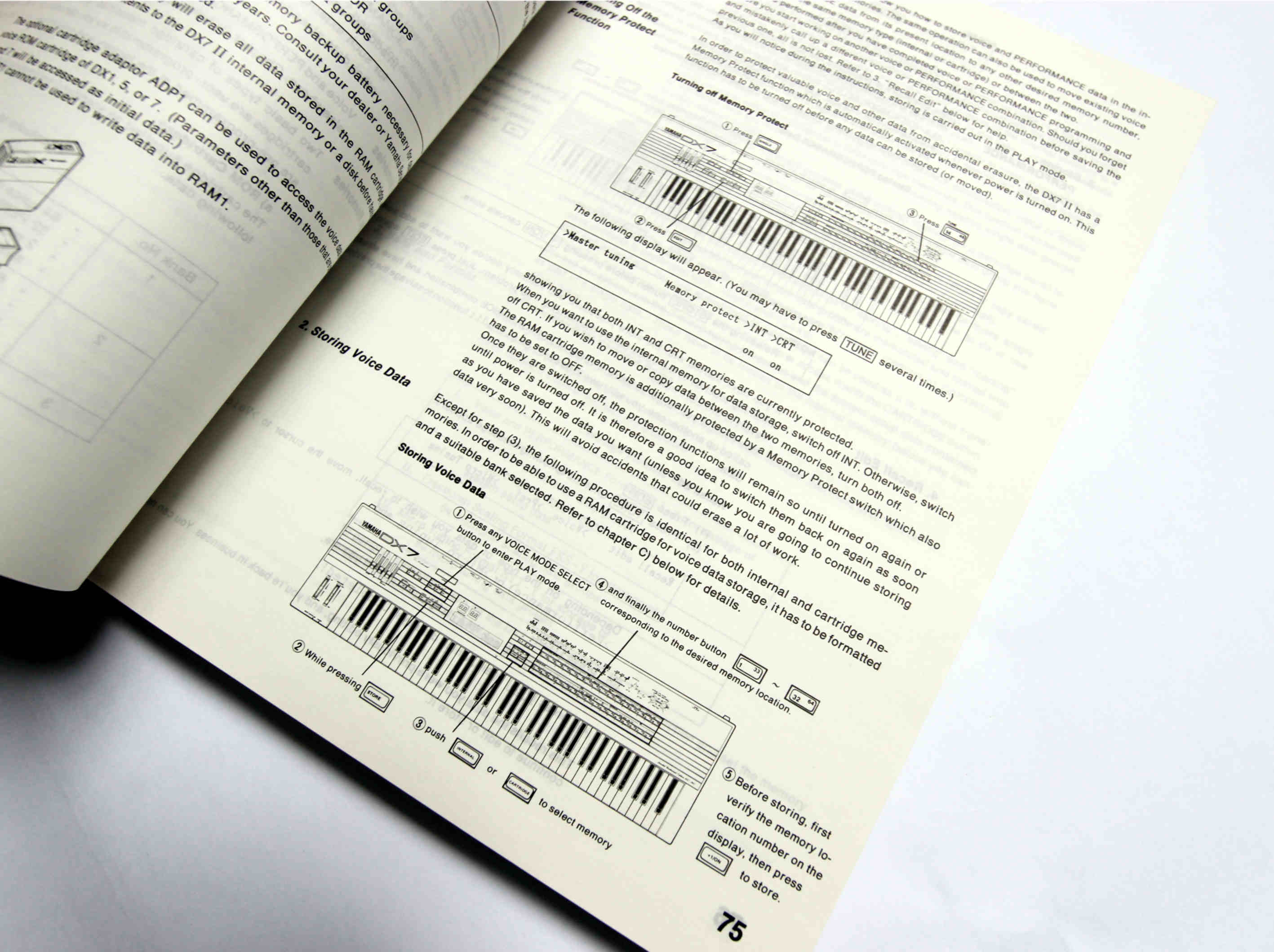 Yamaha paid a lot of attention to detail and customized their manual for the centennial. They did not just place the original DX7IIFD manual into a new cover. All the images of the machine accurately depict a longer 76-key synthesizer.
WORD OF THE WOLF.
This is more than just a limited special edition synthesizer, it is a work of art. We highly recommend this collectible to anyone interested in rare and unique vintage electronics whether or not you are a musician. If you can find one, be prepared to pay beyond what you hoped and it will still be well worth the investment.
We also recommend finding the limited-edition vintage silver Ultimate apex stand to display it on.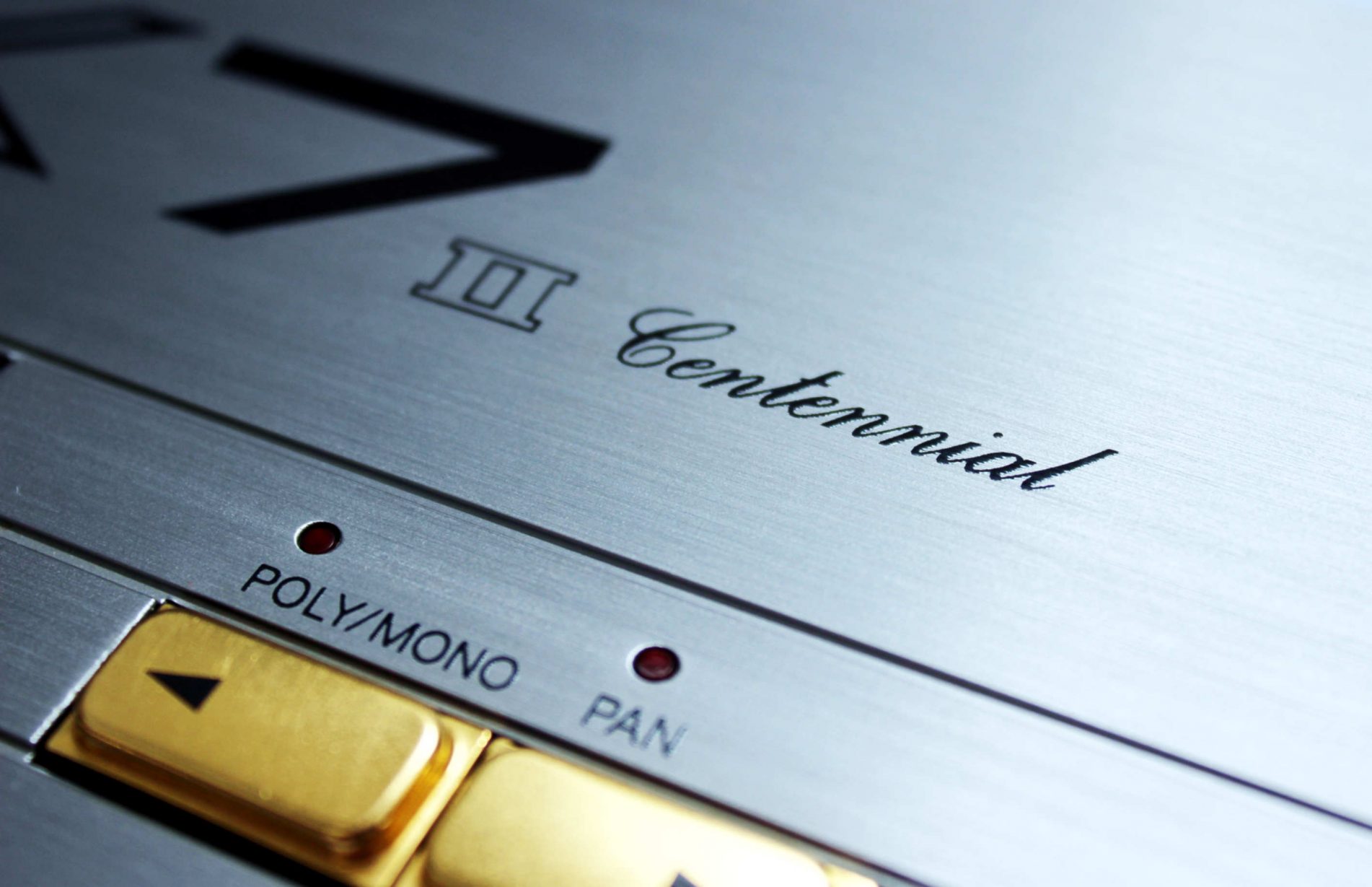 FURTHER INFORMATION
There is limited literature on the DX7C. Yamaha announced it in their After-Touch publication but there was no other pamphlet of brochure that we know of that was exclusive or specific to the DX7II Centennial.
The gold buttons are in reality small covers that were glued over standard buttons. With age the glue can lose its adhesion and if not careful might get lost. This photo shows the standard button underneath and interesting to note that the ones underneath were random and did not necessarily match the correct button number.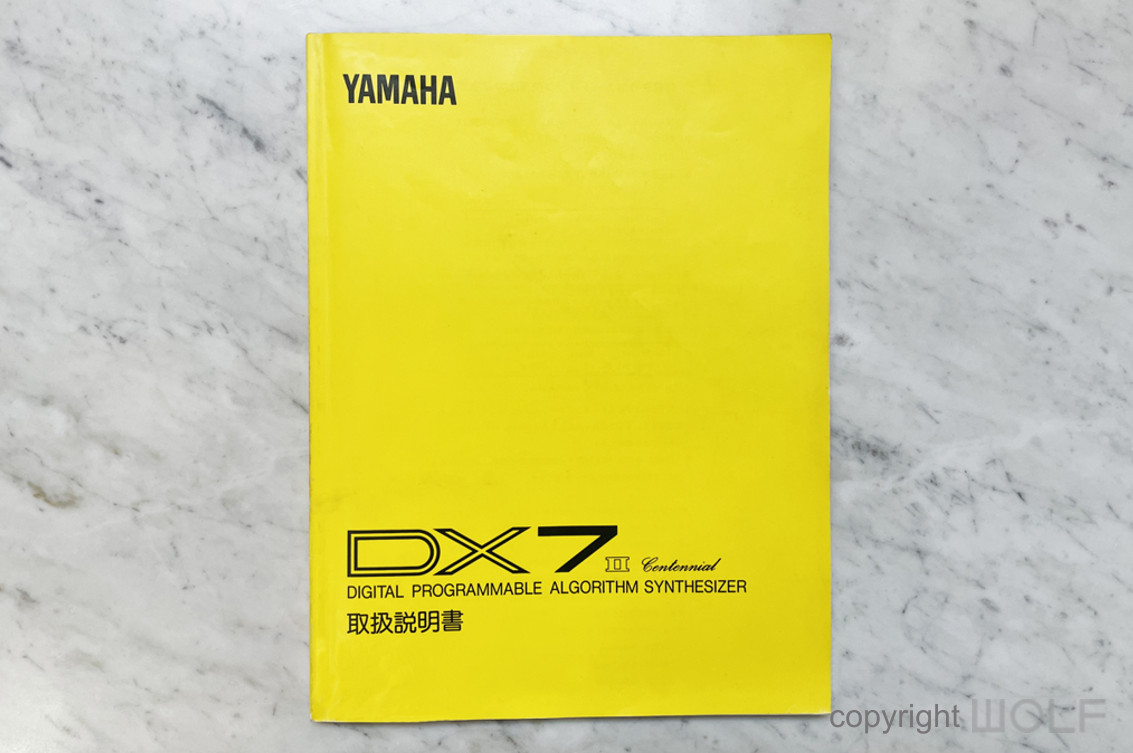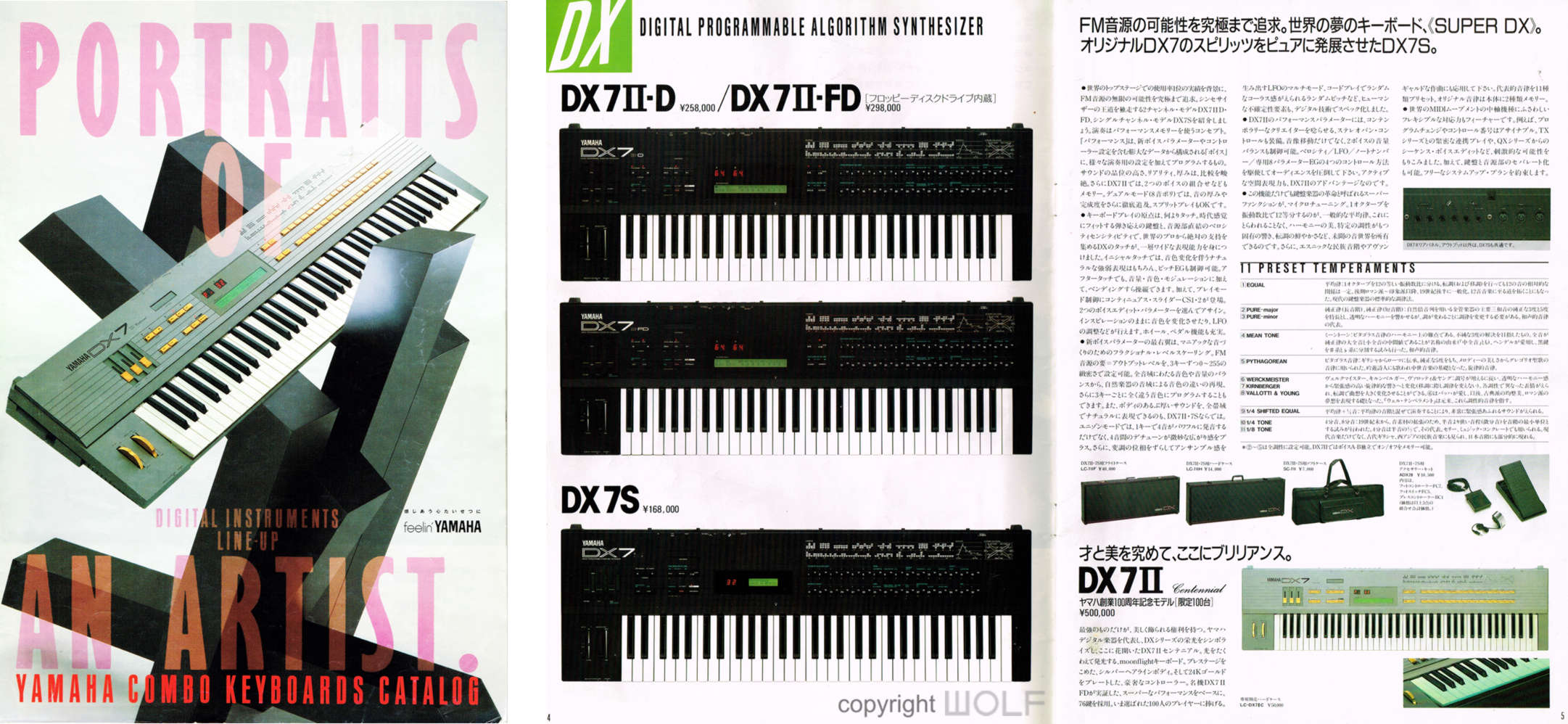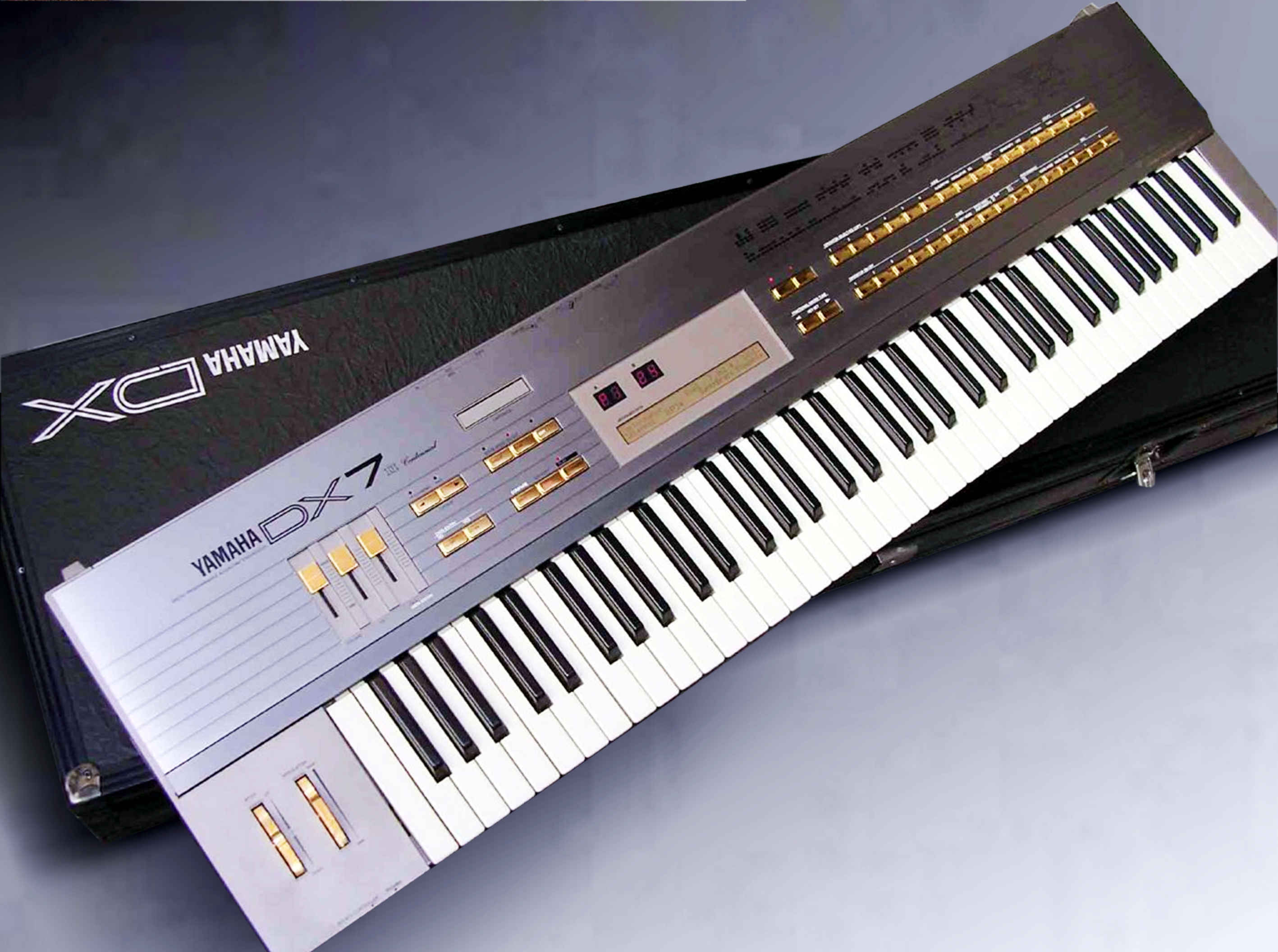 For many years this image courtesy of digital_studio_japan, was evidence of an original Yamaha case made specially to carry the DX centennial.(The LC-DX7IIC).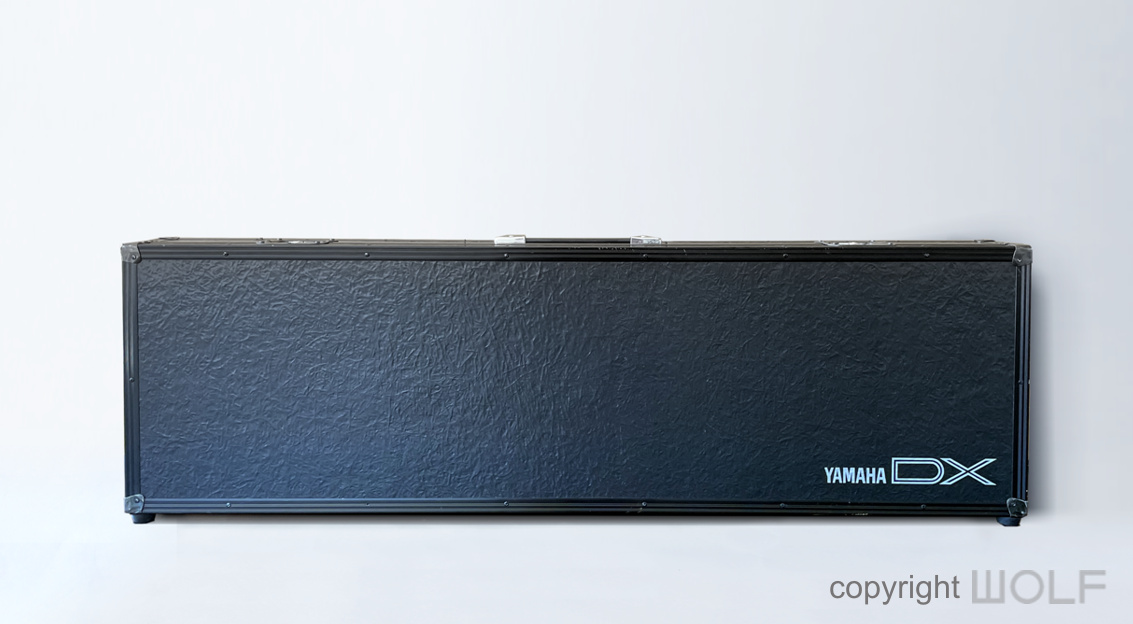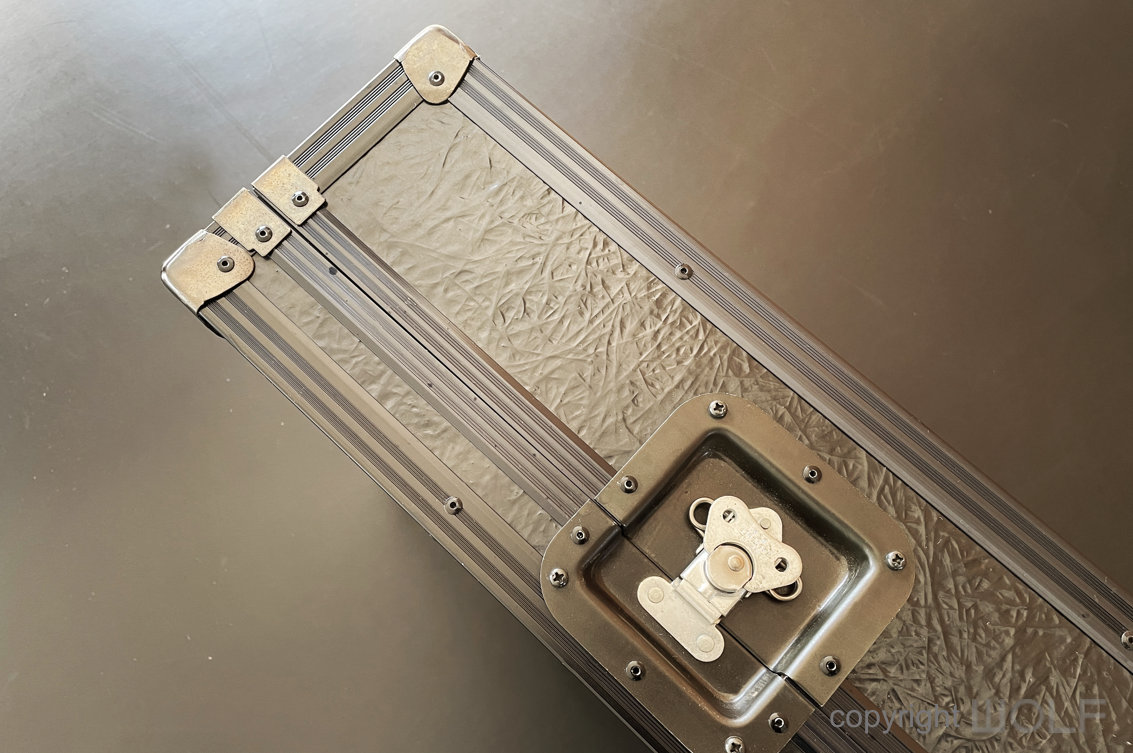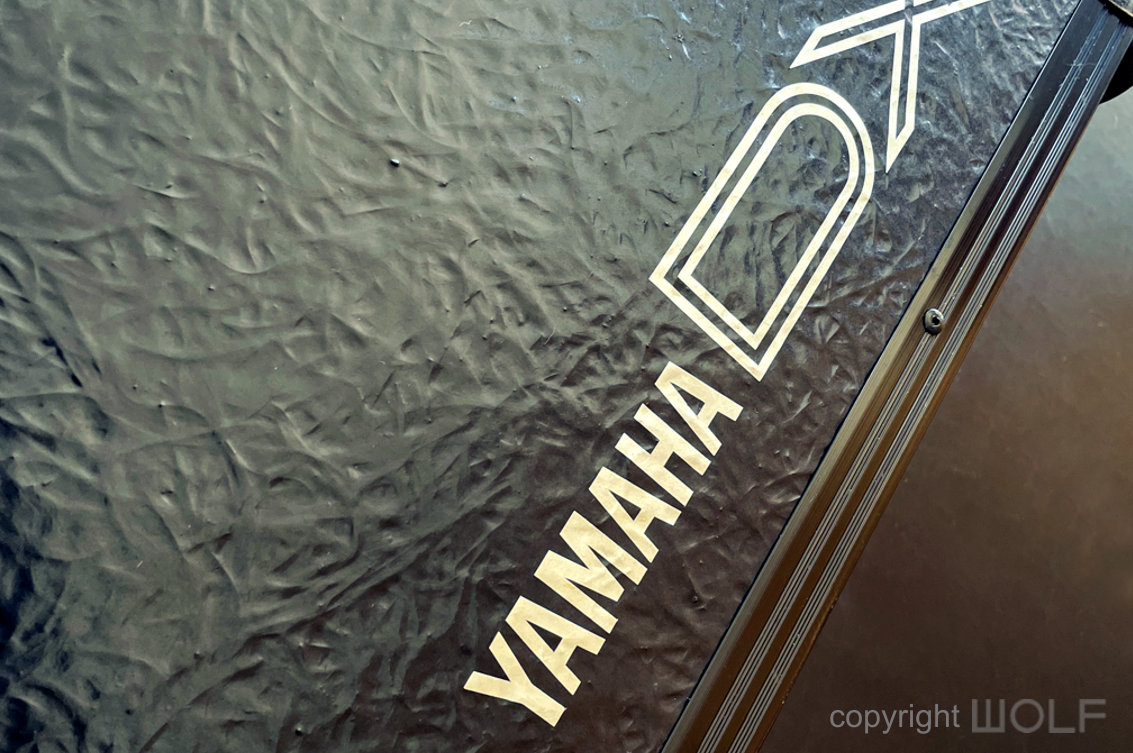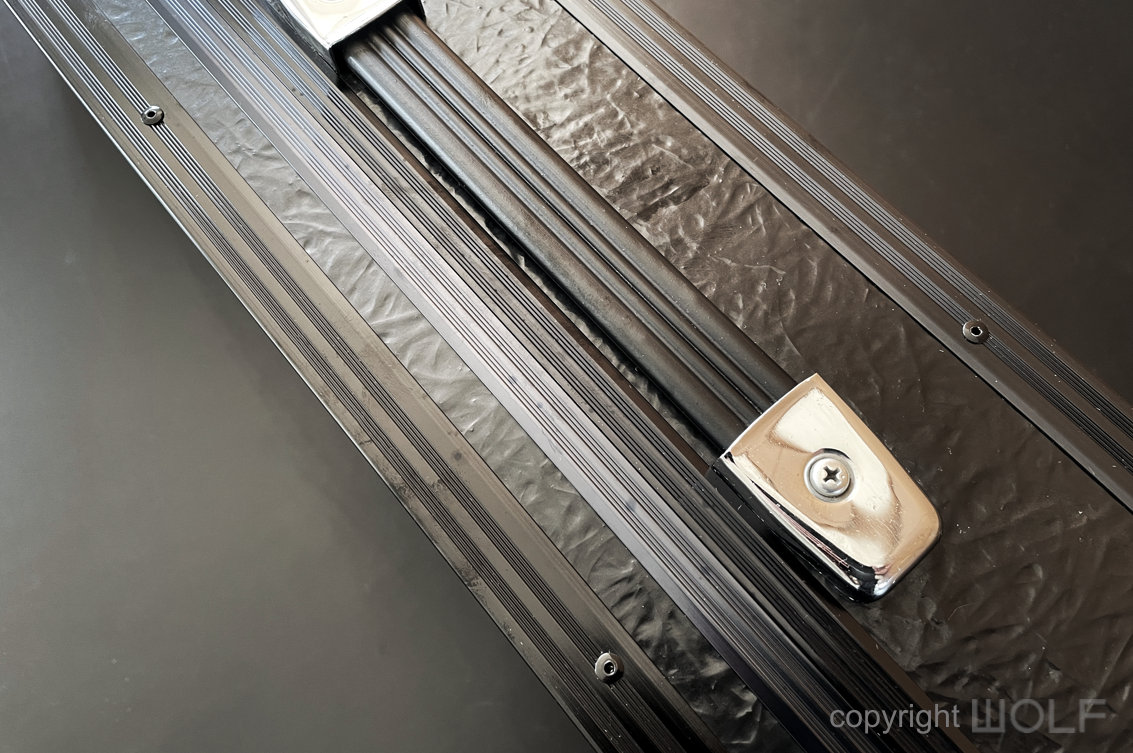 The surrounding plate of the latch is painted in flat black. The logo is in silver rather than white. The handle is borrowed from the original DX7 case.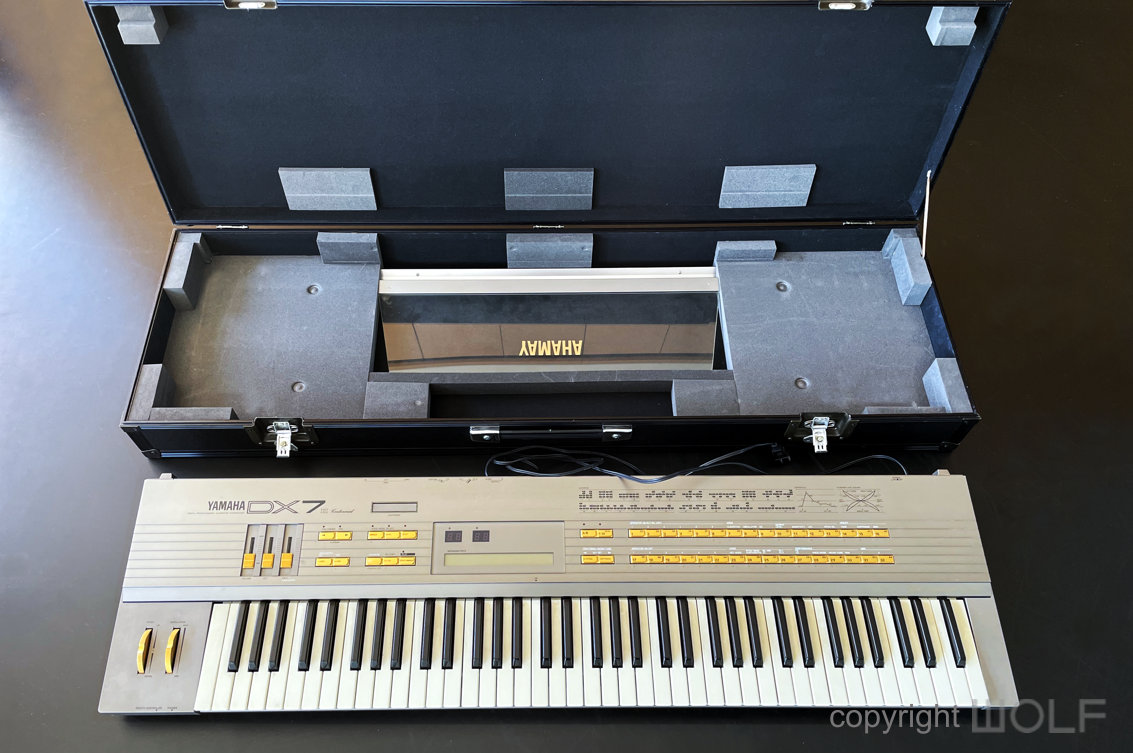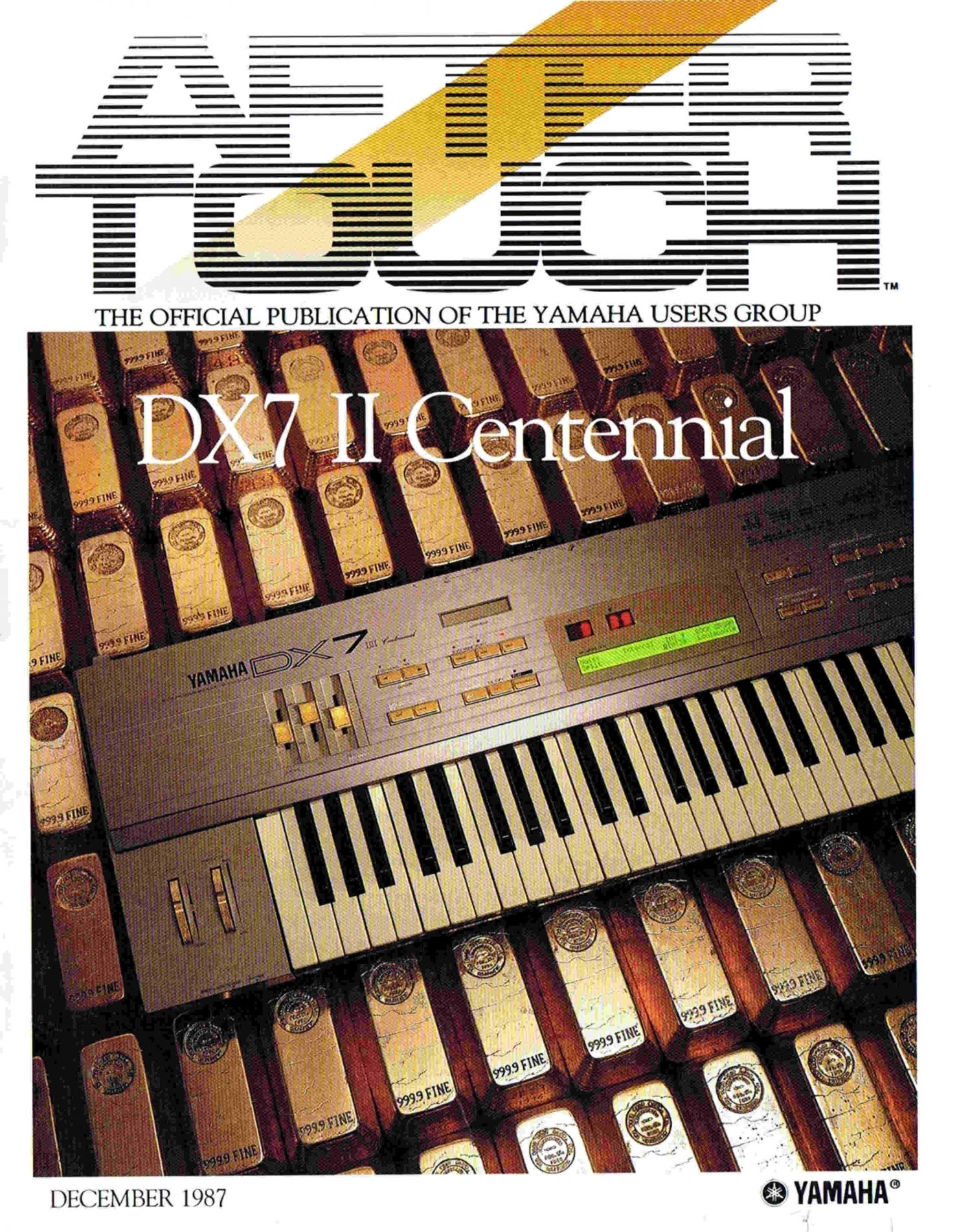 The only known image of the DXC put out by Yamaha was in the Dec 1987 issue of their After-Touch  publication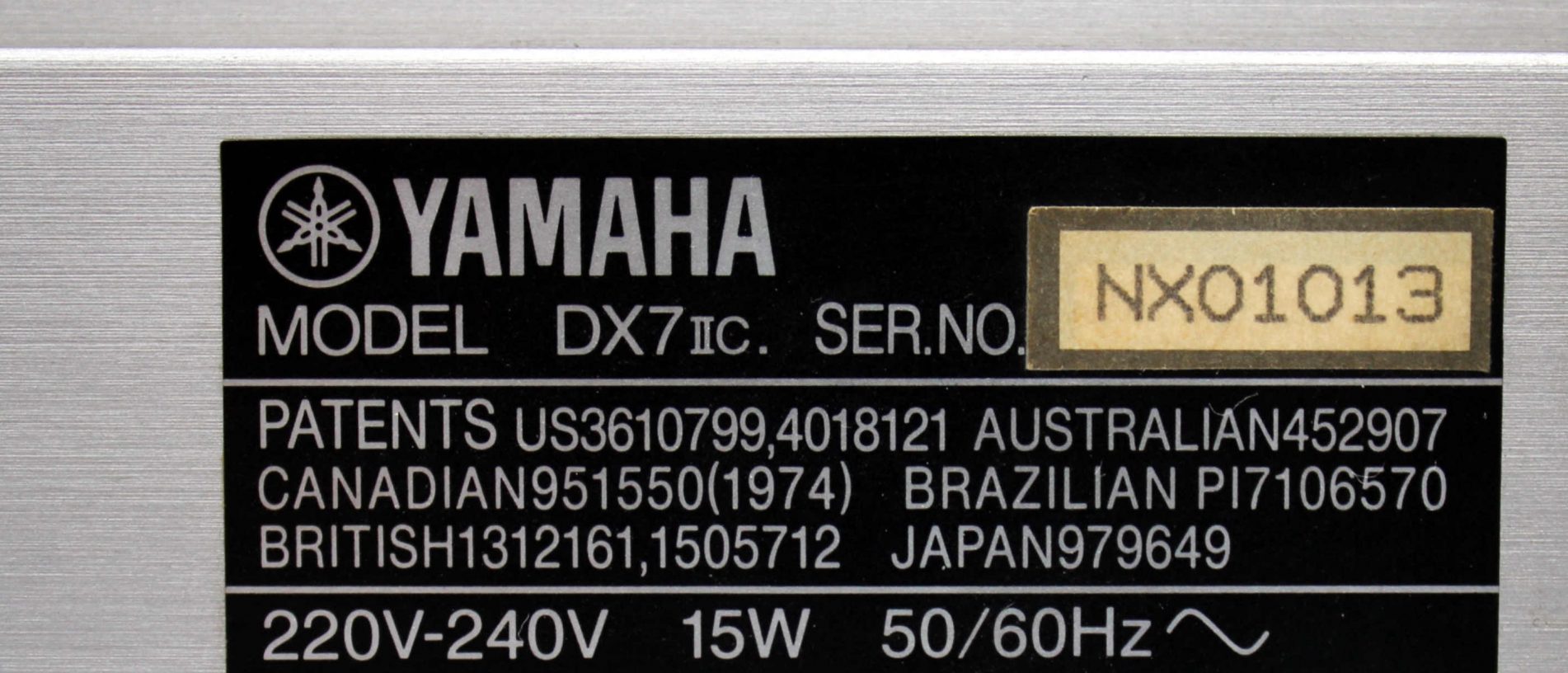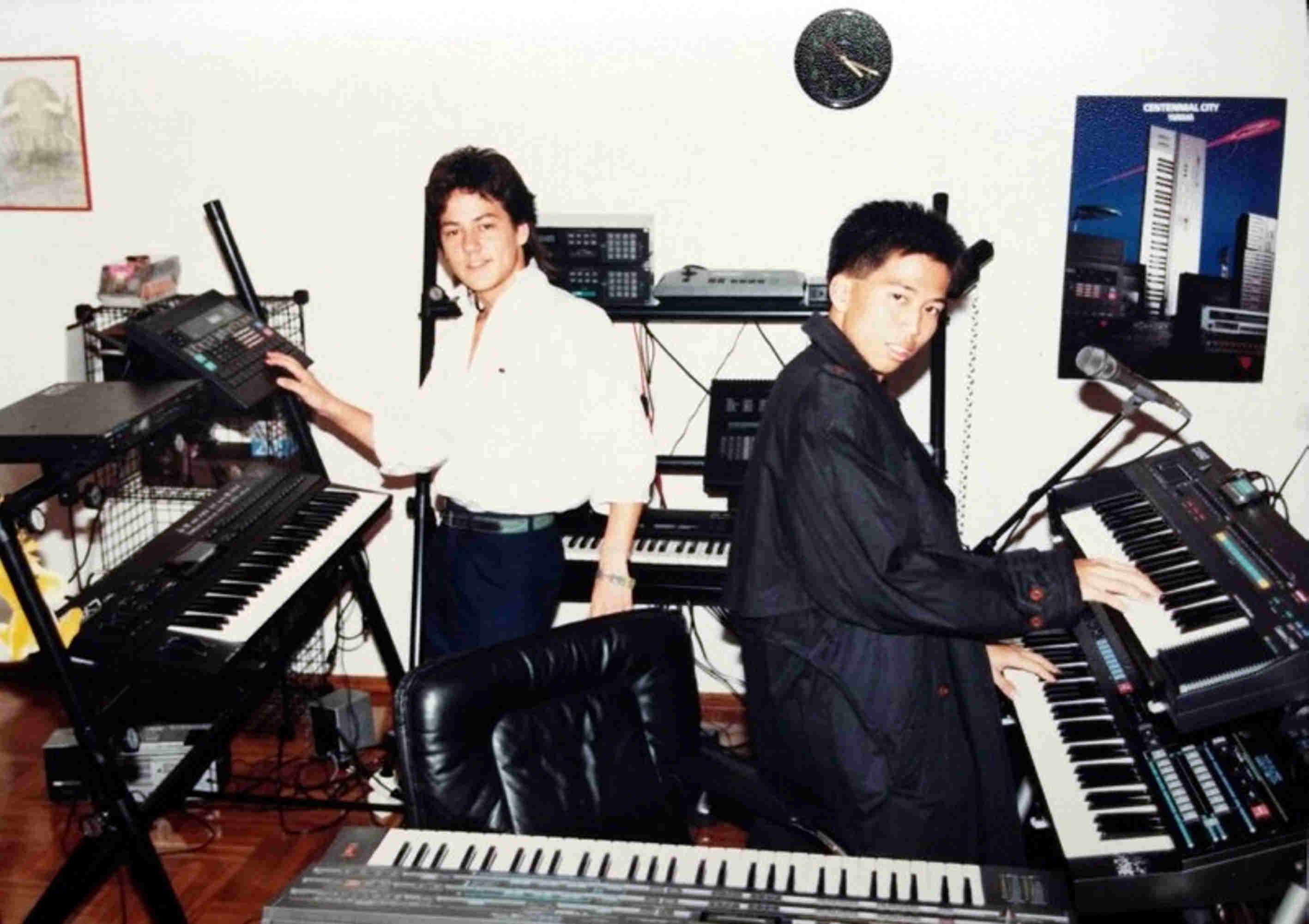 Composing together in 1989 in preparation for an upcoming concert. Note the rare and unique Yamaha poster (from Singapore) on the wall titled Centennial city which features the Centennial DX7C. Please make contact if anyone out there has this poster or knows where one can be found.
WOLF DESIGN EXCELLENCE SCORE = 8.4
Disclaimer
The information in this review is intended for informational or educational purposes to provide readers an understanding of how something may be seen from a certain design perspective. In this case it is from the view point of WOLF DESIGNS. As design is subjective this review should only be considered as an independent opinion. Information further to being of an opinion is provided to the best of our knowledge based on our own research at the time of doing the review. We cannot be held responsible for any inaccuracies or inconsistencies and reserve the right to change or update any content as appropriate.
The final responsibility of the design resides with the original manufacturer.
Links- DX7C
https://encyclotronic.com/synthesizers/yamaha/yamaha-dx7iifd-centennial-synthesizer-r1656/
Related- Dx7IIFD Design review
https://review.wolfarchitects.design/yamaha-dx7iifd-synthesizer-1986/