WOLF retro DESIGN REVIEW. 24th January 2017
A Retro Review looks at products that are at least over ten years old from a present-day WOLF design and craftsmanship perspective. While the technology and fashion of an era influence design, and are taken into consideration, great design ideas will transcend their eras to be timeless.
Interesting and factual information may be provided, but our review aims to deliver insight from the perspective of a designer's mind and eyes.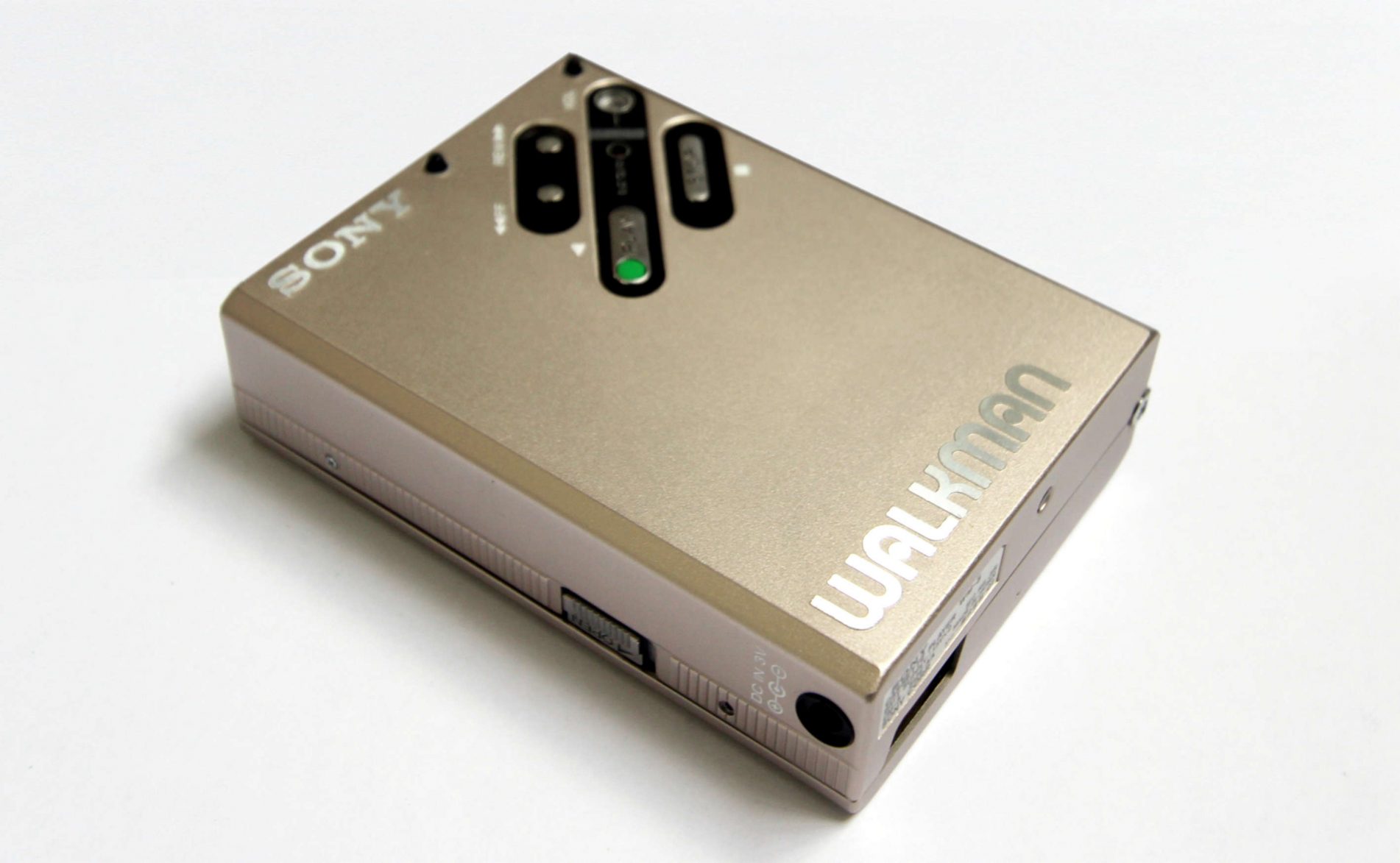 Introduction
Product Focus
As with most vintage electronics the focus is on the design and its evolution within its industry. Functioning systems and sound quality are not necessarily considered.
Product description
The Sony WM-5 was a Walkman released in 1982 and as the name suggests was the 5th model since the very first TPS-L2. Design wise it builds upon the very successful WM-2.
Price and Availability.
The WM-5 was apparently only originally available to Japan & USA. They came in black and silver with the black one being relatively rare and hard to source in good condition. They are not as common to find for sale in comparison to other early Walkman's and expect to pay over $100 for clean units in working order.
Additional information
In our research we came across info that suggests the WM-5 was developed alongside the WM-2 as a second-generation metal-cased model. It's slightly thinner than the WM-2 and in its day would have been the smallest Walkman on the planet.
REVIEW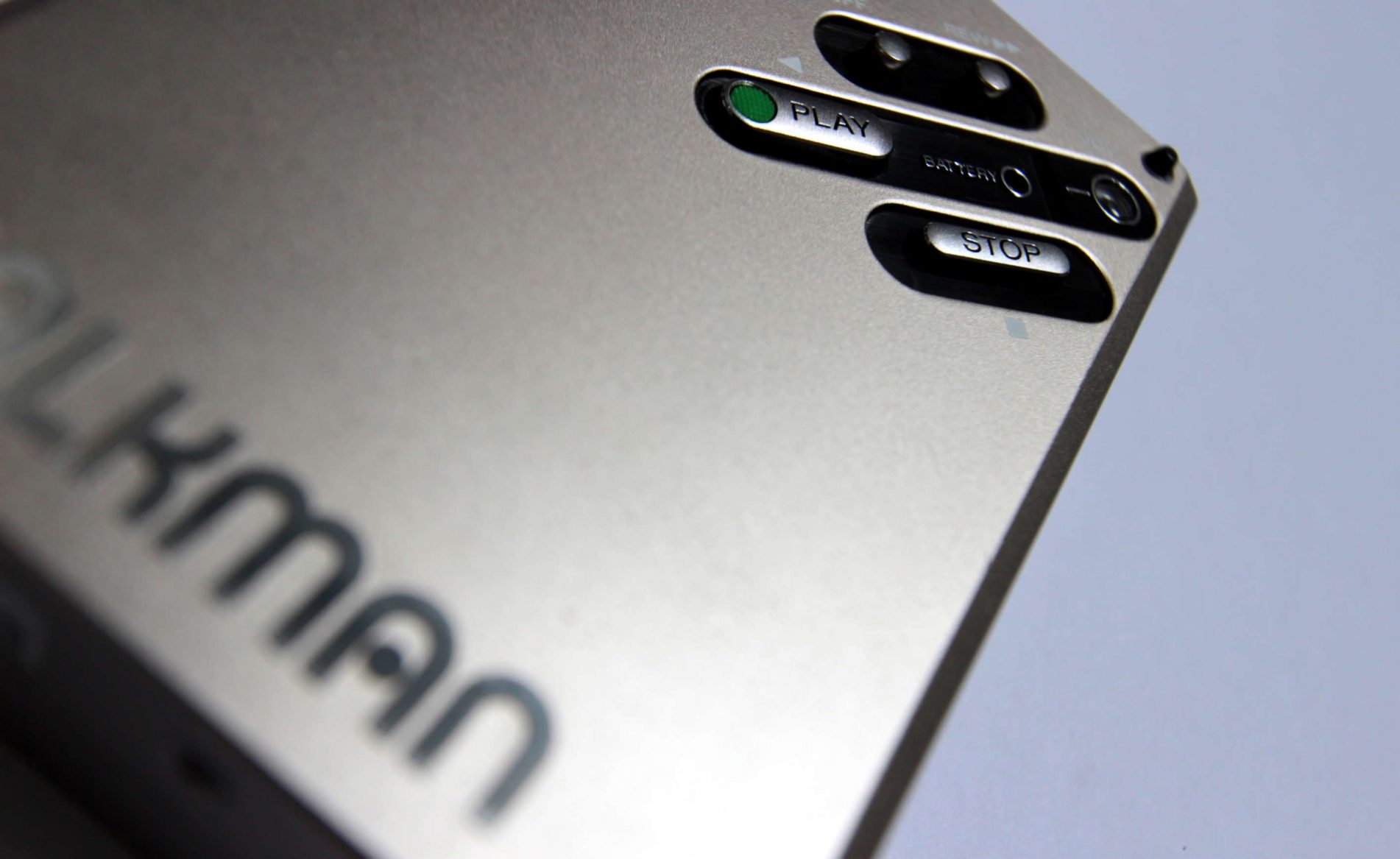 First impressions / Delight
It looks almost like the WM-2 in a metal casing, but in fact it's significantly superior. Putting the WM-2 out of mind it's small, well built and rather slick with its metallic metal casing. The metal casing feels cool to touch and you sense that this is how the WM-2 should have been.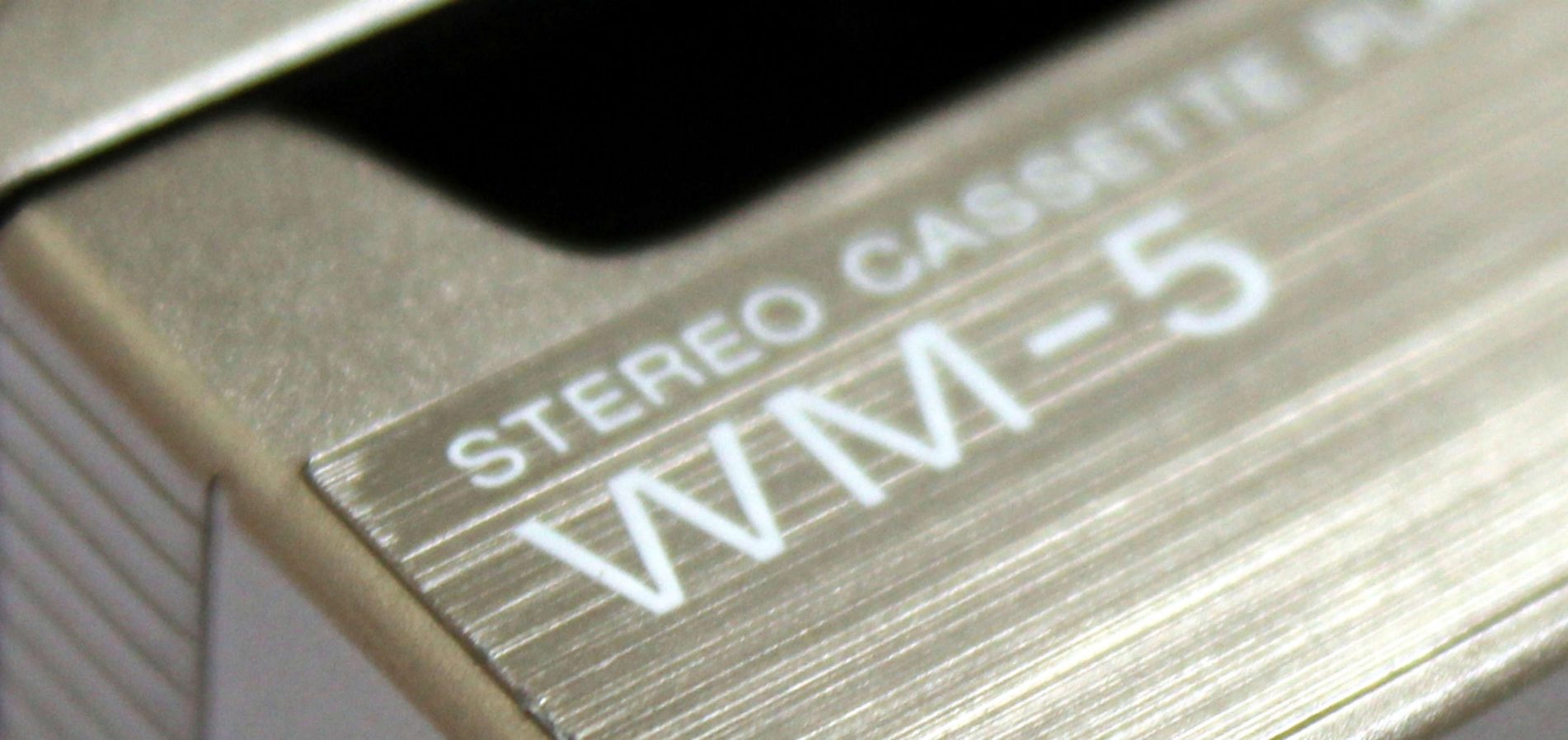 Exterior Design Review
With the outer casework made from pressed metal Sony were able to make this Walkman slightly smaller than the more plastic WM-2. The general design layout is very similar to the WM-2 with buttons and graphics all located in familiar places. All the curves found on the WM-2 have been removed in favour of straight lines. Curious are the two rubber bumpers located at the top edge near the SONY logo. Were these to just prevent scratching or contact with the buttons if placed face down on a table?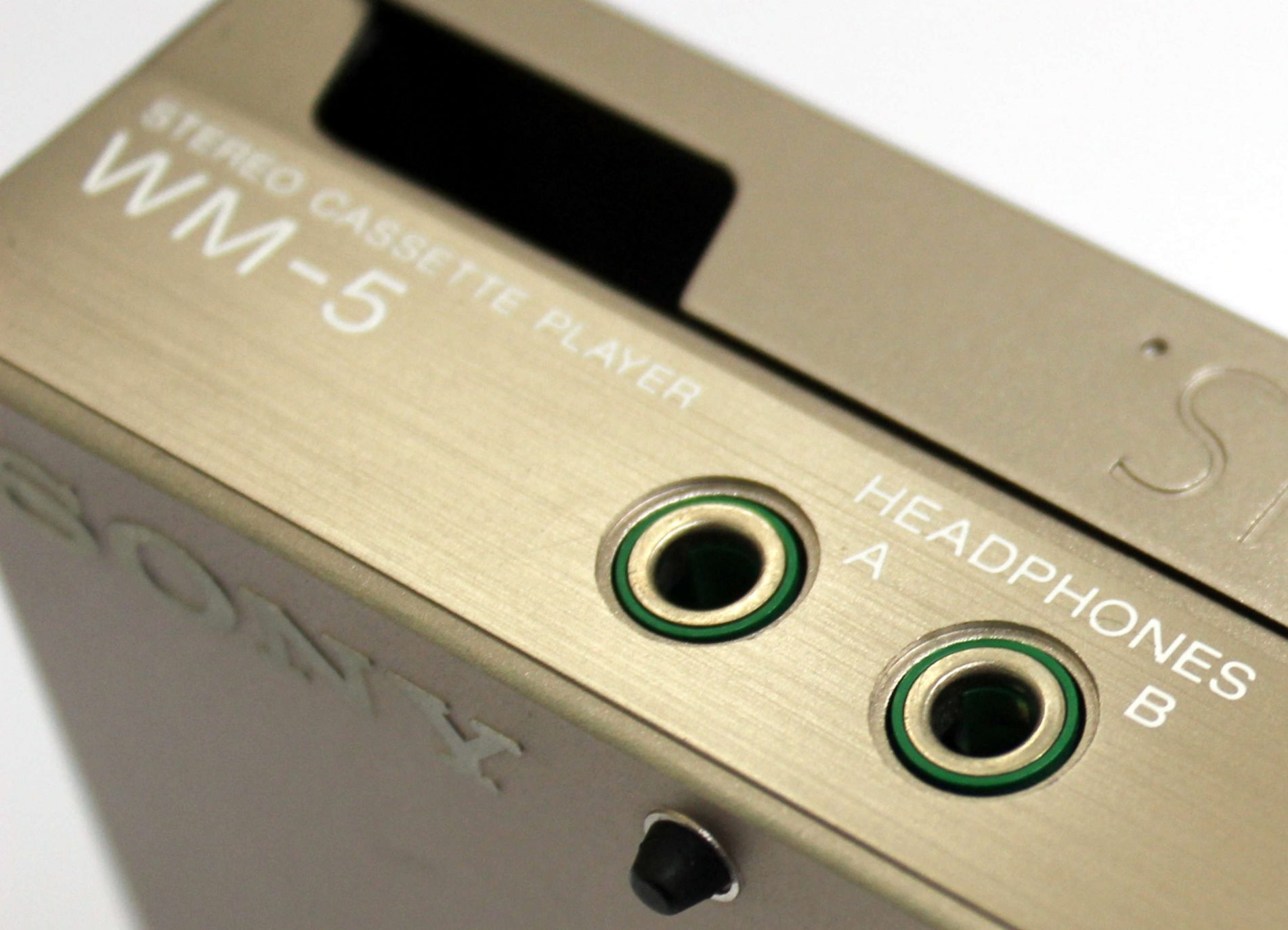 Craftsmanship.
The WM-2 was already well built so the WM-5 with its all metal casing brings quality to a new level. There is fine detailing in the mouldings and graphics such as the arrow, logo and word "STEREO", which are nice touches. The model in our review is the silver variant but in our opinion it's more of a champagne metallic which exudes class throughout.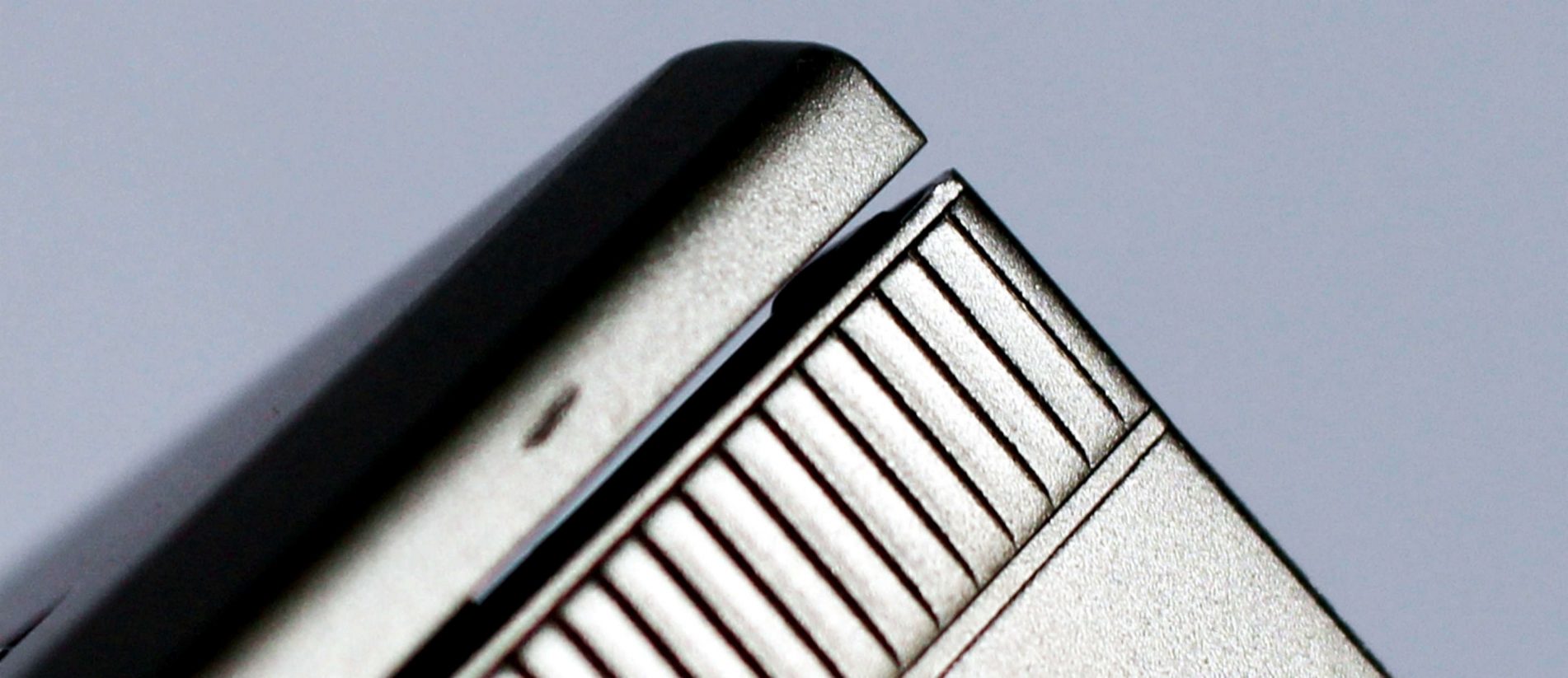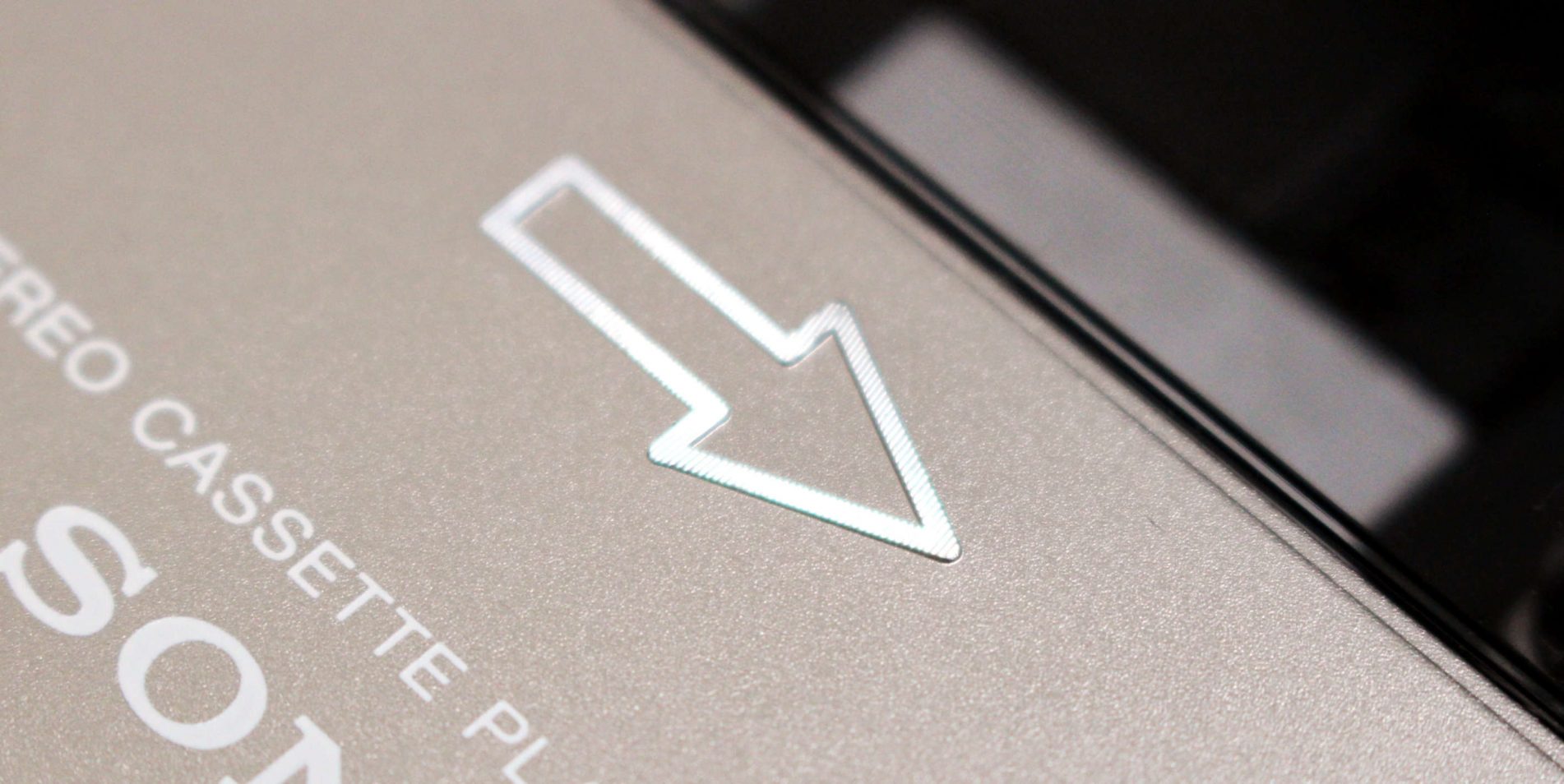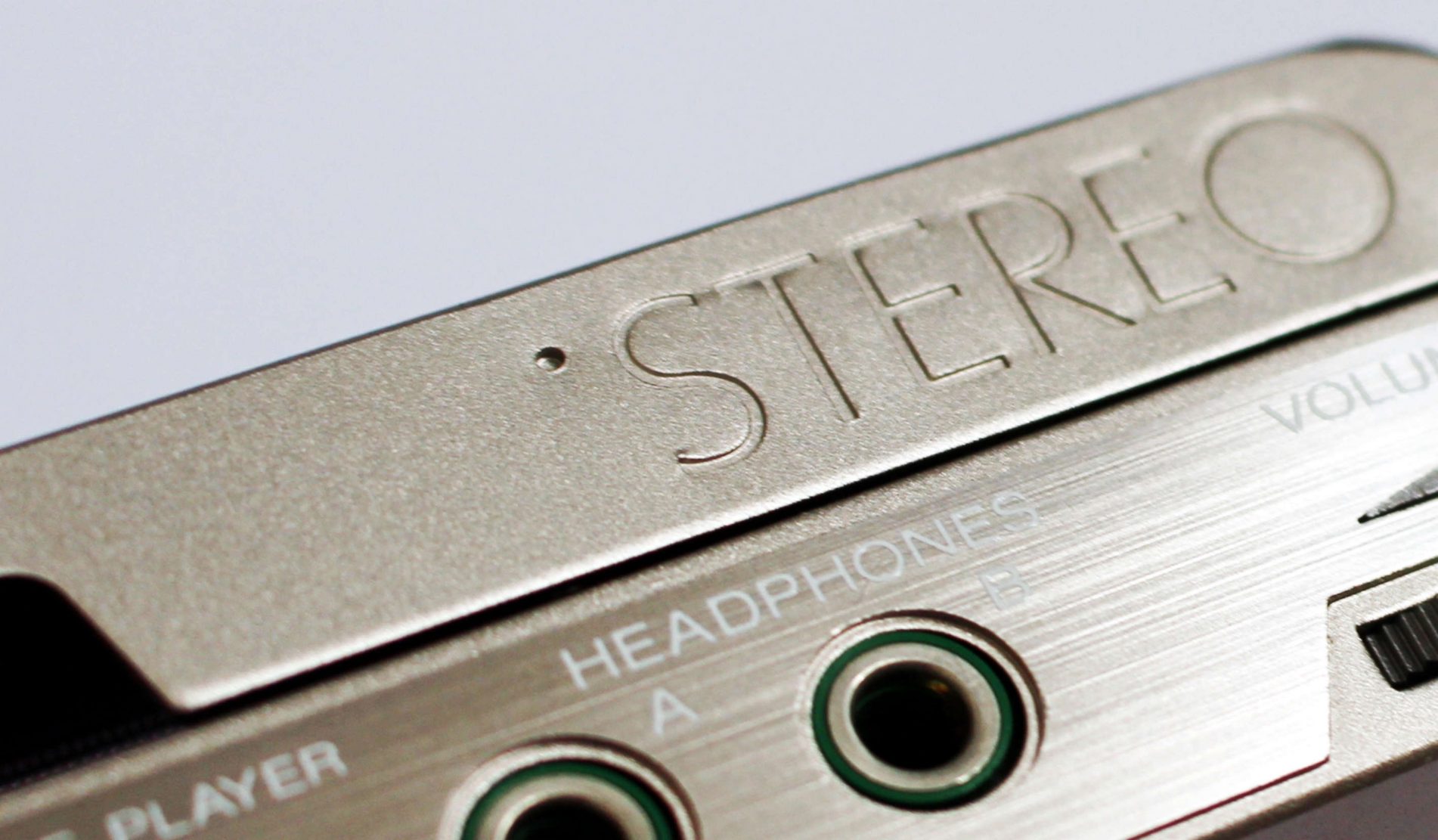 FUNCTION- Experience.
Everything on this Walkman feels good and we are glad that SONY kept the small textured rubber green insert within the Forward button. The Volume controls now also has a small round window to display the level.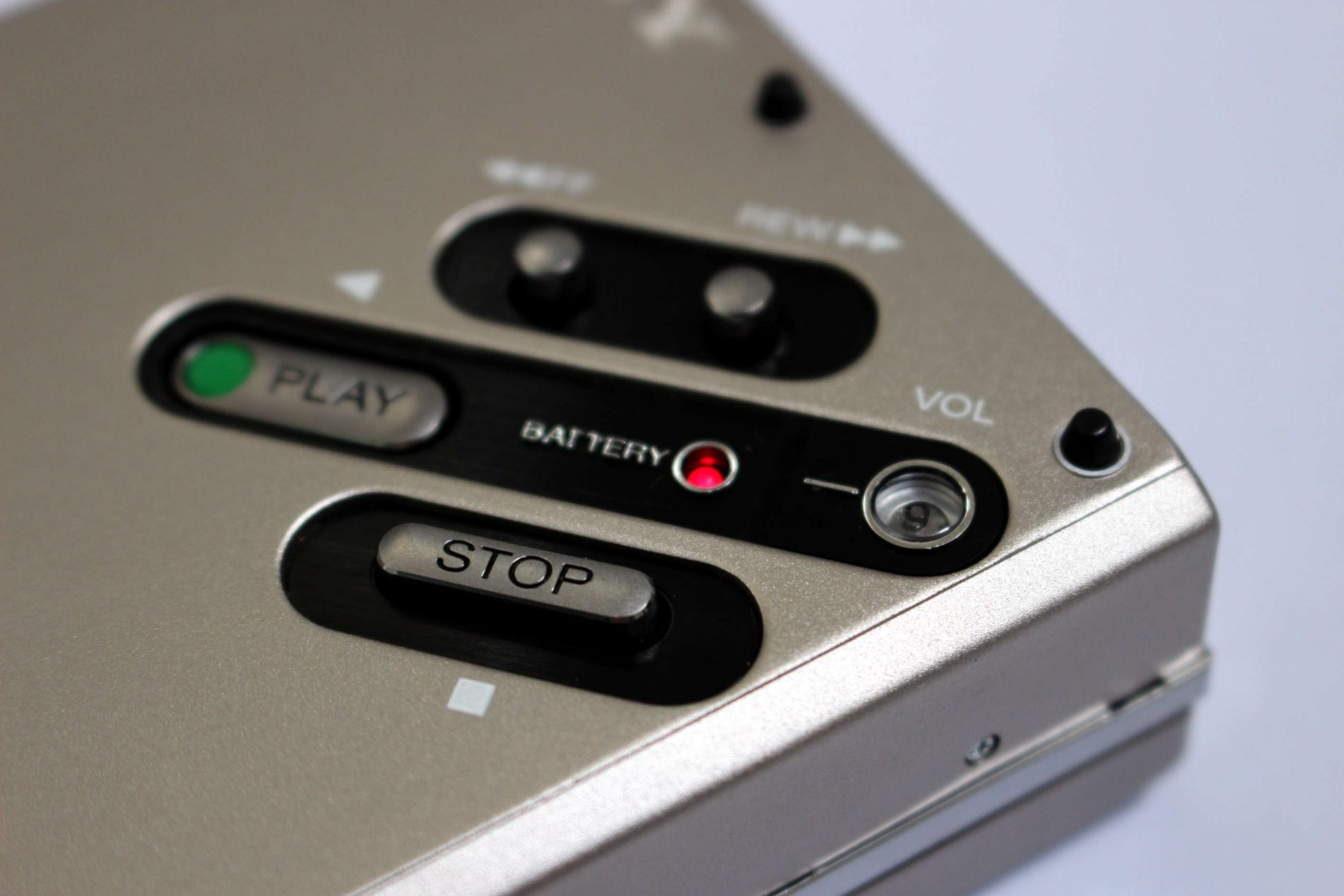 Desirability / Collectability
Among the early Sony Walkman's this would be our pick from a design perspective since its small design and slick quality build represents everything that a Walkman should be. Its not as iconic as the TPS-L2 or the WM-2 but to collectors this unit is hard to fault and a must have.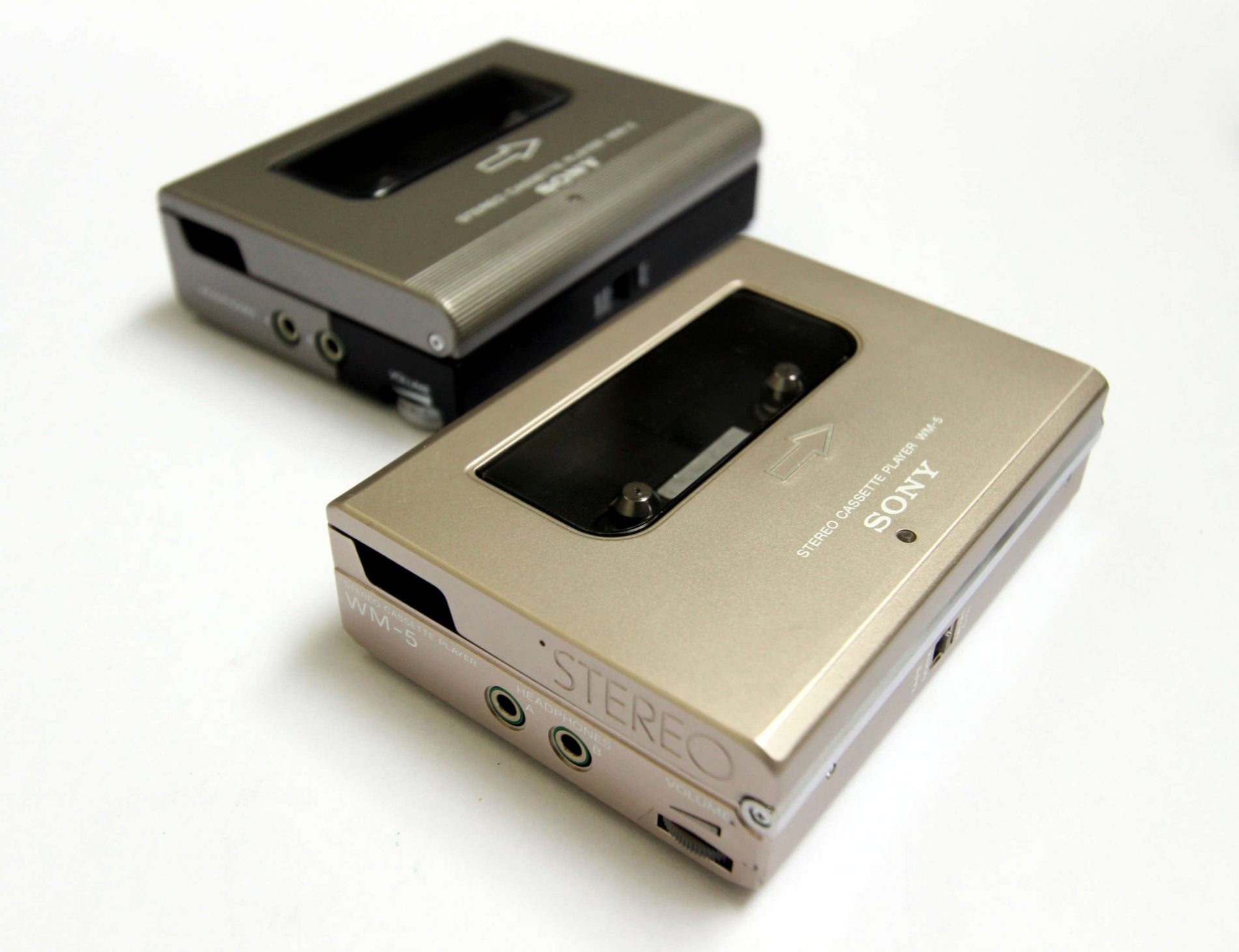 WORD OF THE WOLF
It's a beautiful object to handle and the design is simple and clean enough to demand respect. In its day there would have been little competition for the WM-5 which was near Walkman perfection. However, since then there were hundreds of unique Walkman models produced which does not make the WM-5 a "must have". Don't pass on the opportunity if a mint one comes your way for a bargain but unless you are a collector you probably would not go out of your way to find one of these either. It's not iconic, classic or represent any particular milestone in design or technology.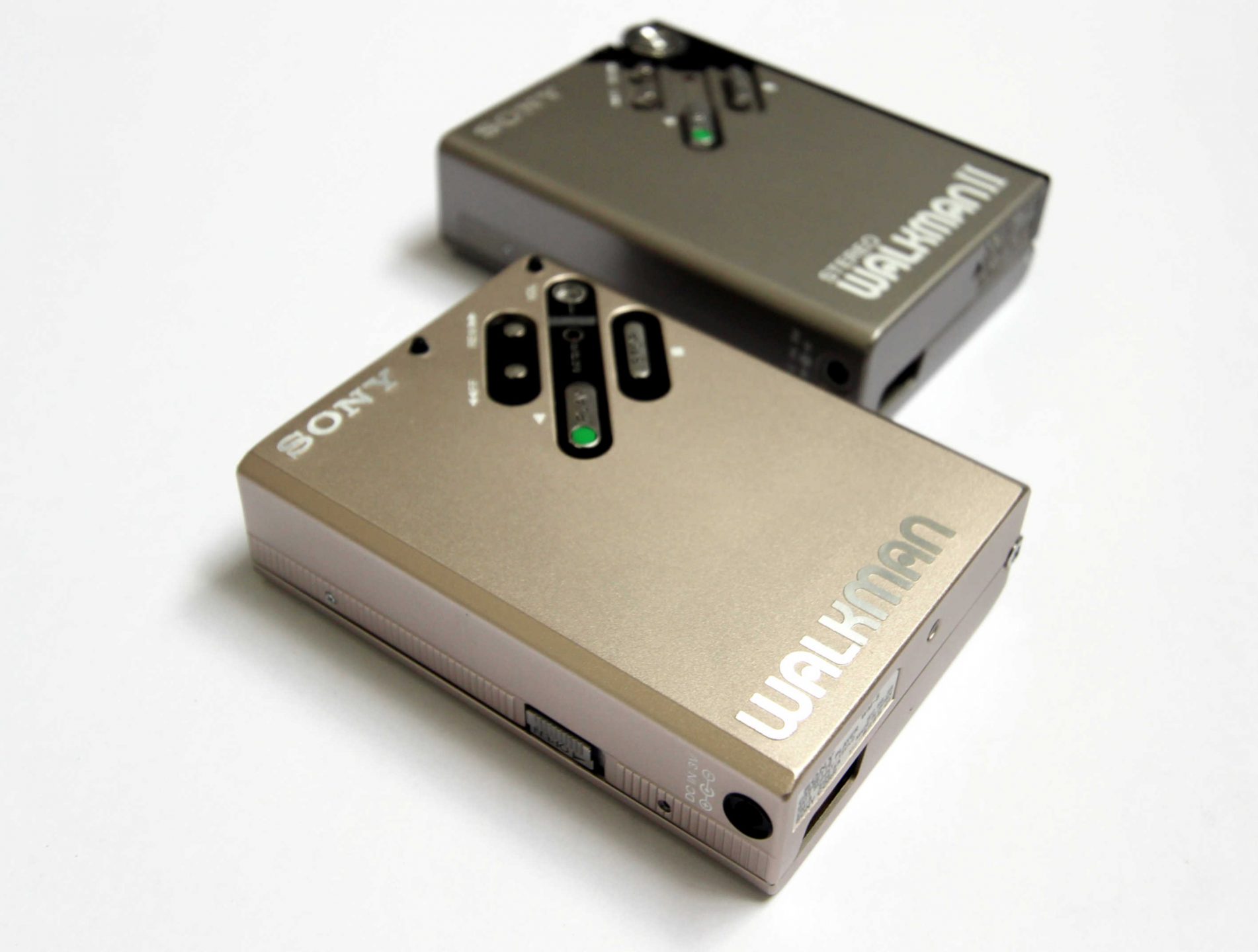 WOLF DESIGN EXCELLENCE SCORE = 7.0
Disclaimer
The information in this review is intended for informational or educational purposes to provide readers an understanding of how something may be seen from a certain design perspective. In this case it is from the view point of WOLF DESIGNS. As design is subjective this review should only be considered as an independent opinion. Information further to being of an opinion is provided to the best of our knowledge based on our own research at the time of doing the review. We cannot be held responsible for any inaccuracies or inconsistencies and reserve the right to change or update any content as appropriate.
The final responsibility of the design resides with the original manufacturer.