WOLF retro DESIGN  REVIEW. 9th August 2022
An old boombox for an old break-dancer?
A retro review looks at products that are at least over ten years old from a present-day WOLF design perspective. While the technology and fashion of the period influence design, and are taken into consideration, great design ideas will transcend their eras to be timeless.
Interesting and factual information may be provided, but our review aims to deliver insight from the perspective of a designer's mind and eyes.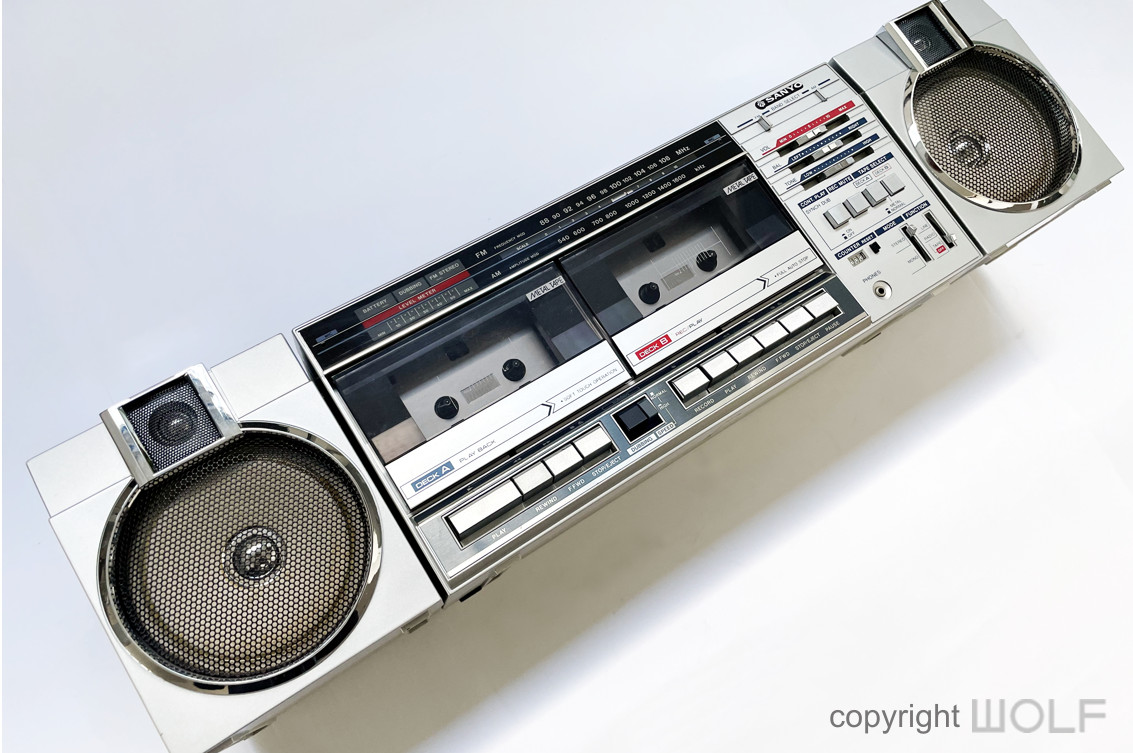 Introduction
Product description
The Sanyo M-W22F was a double cassette player and recorder from 1984.
Price and Availability.
Sanyo made a lot of affordable boomboxes and Walkman's in the 1980s that aimed at being an affordable alternative to brands like Sony and Aiwa. The M-W22F was a budget unit that was relatively popular. They do show up occasionally on the second hand market and can range from $50 to $200 depending on the condition.
Additional information
There is very little information available on these units. From our research it seems that these were also available in dark grey and red colours.
Review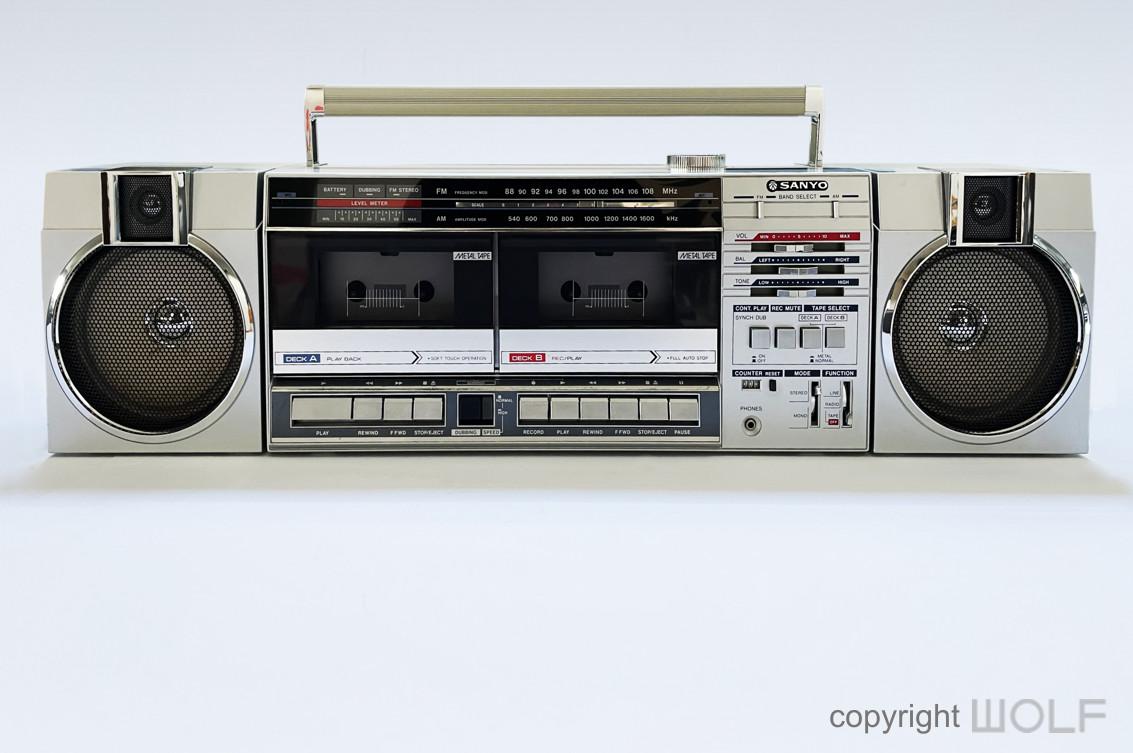 First impression/ Delight
It looks just like a typical boombox out of the 1980s. Perhaps a touch too classy and slight to be slammed down on a concrete floor in front of break-dancers.
Exterior Design Review
It has all typical elements of a cassette recorder from the 1980s. Proportionately it is longer and slenderer than most from having dual cassettes.
The plastic body is mostly in a mat finish with just the buttons and rims around the speakers contrasting in shiny chrome. The unit in this review is silver so there is less contrast to the chrome. Black was becoming very fashionable in the mid-80's so we think this boombox would have dated very quickly.
The front of face the unit is in mat silver and the back section (about 2 thirds) is in a beige/grey colour. There is a slight bevel to the upper front side that frames the tuner section. It runs across the full length of the unit, including the speakers. A few elements of blue and red graphics animate the silver face. Other than that, there isn't a lot more to comment on in regard to the design. It's plain and straight forward in looks and layout.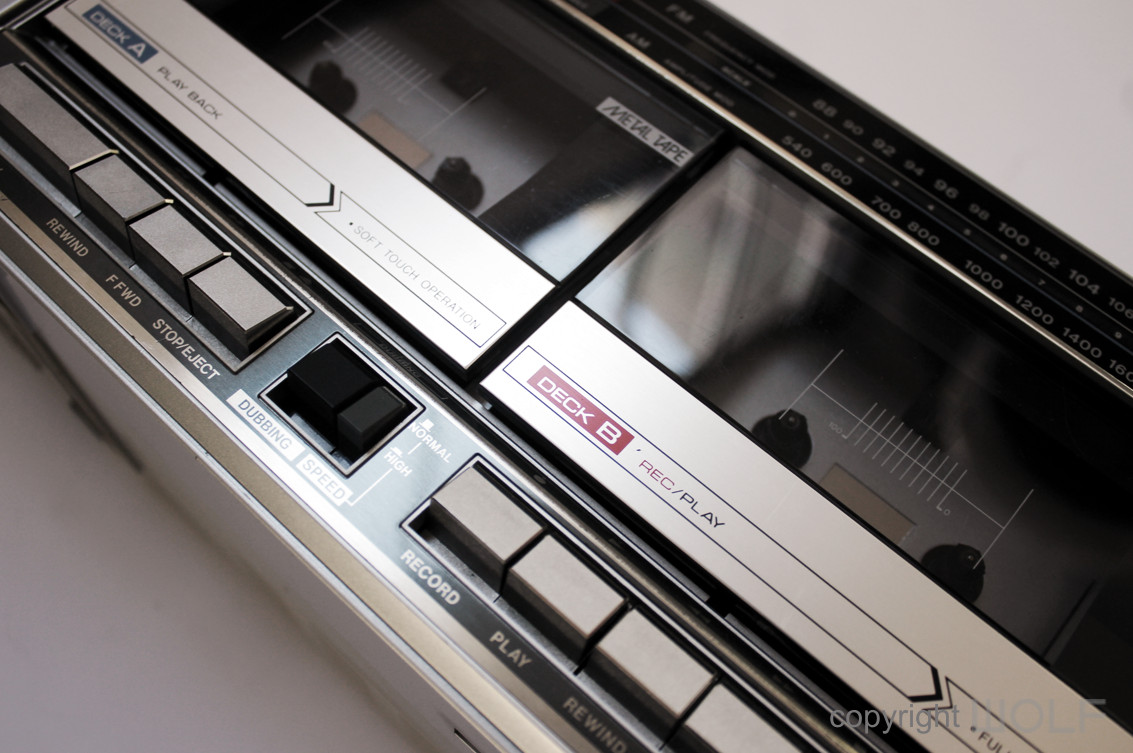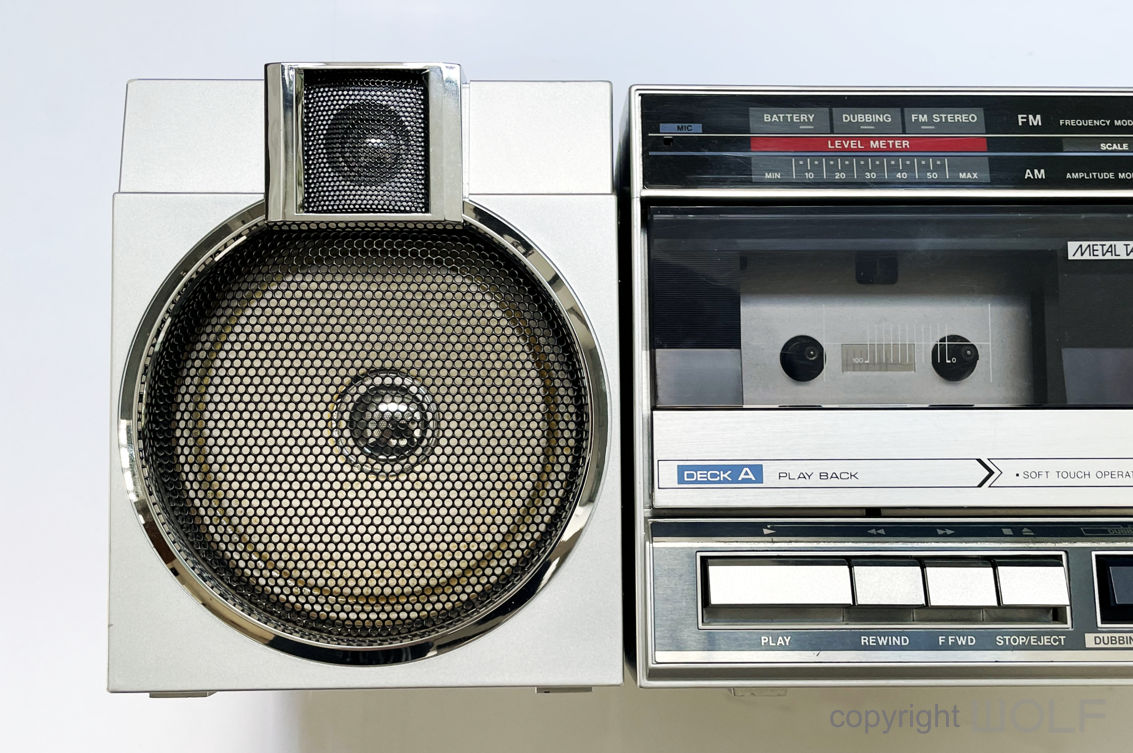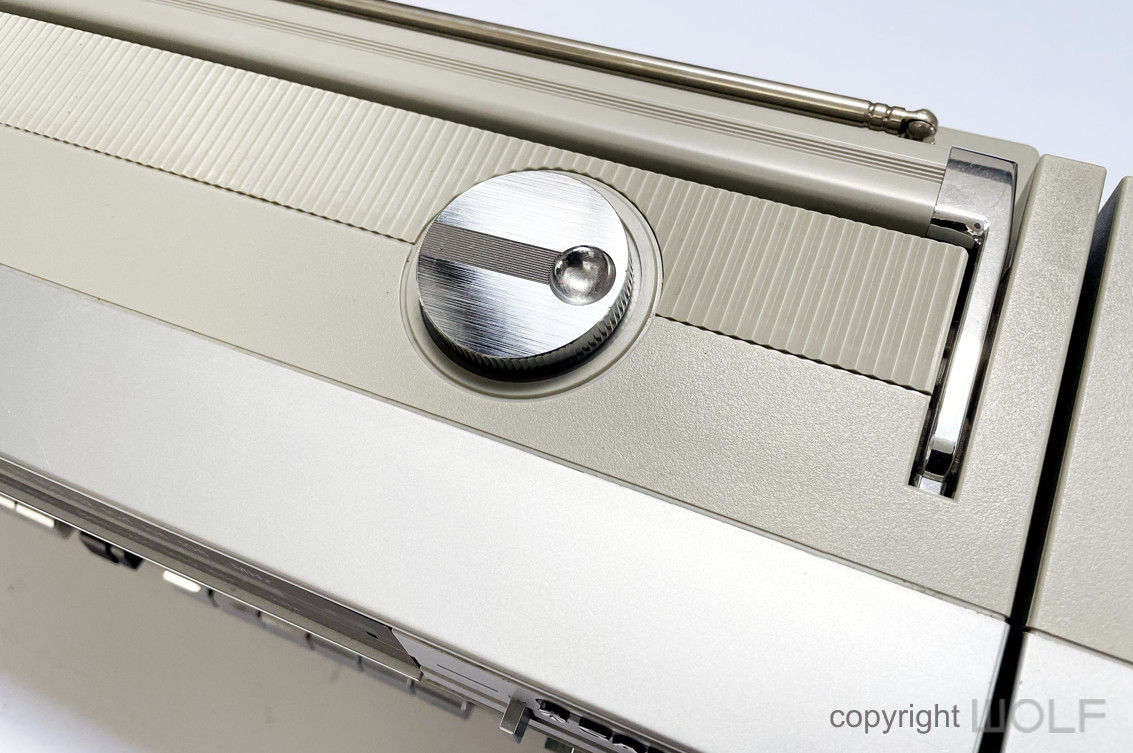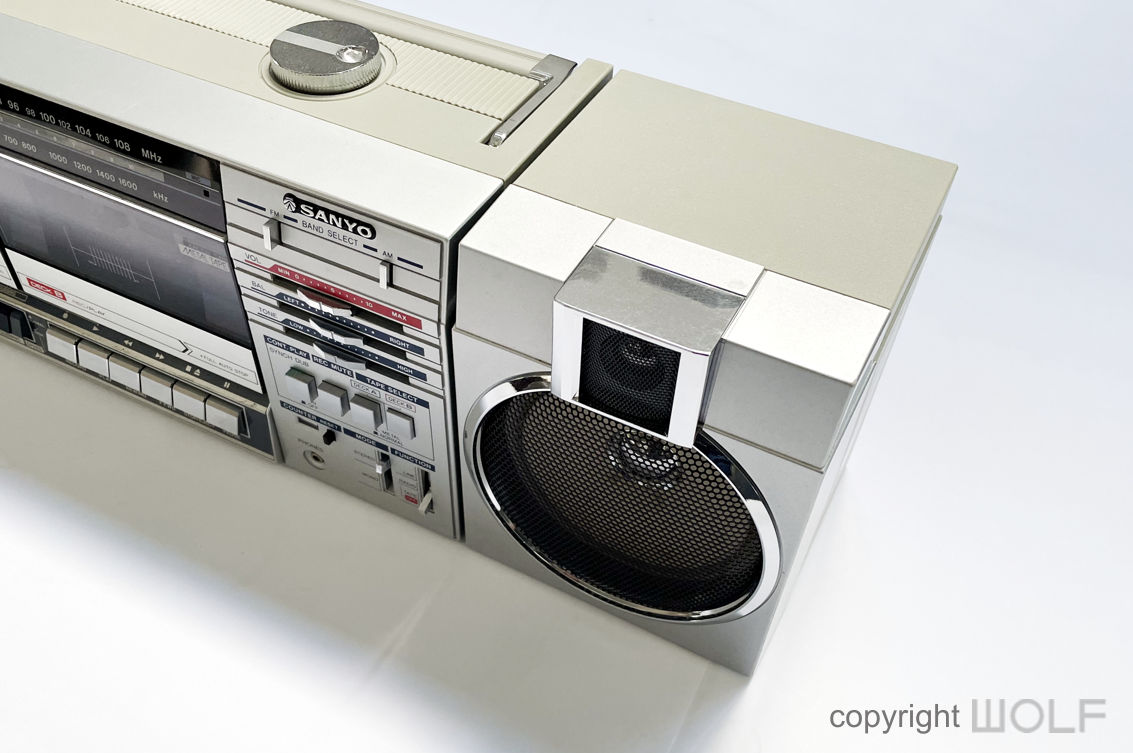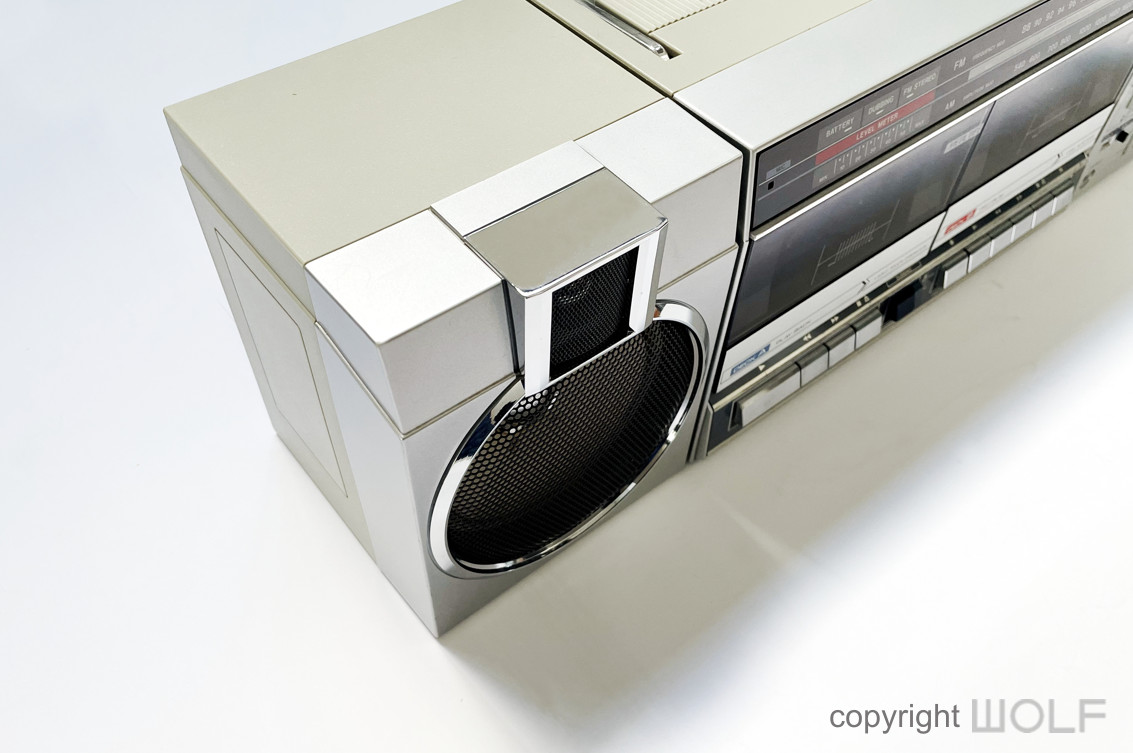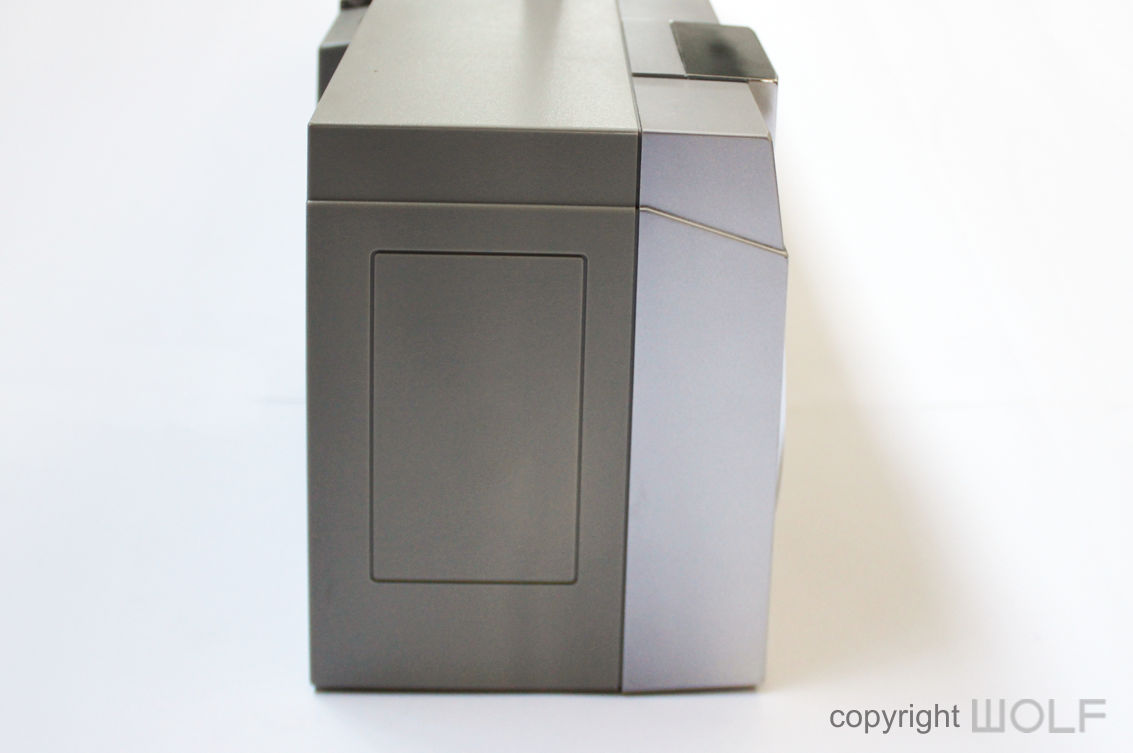 Craftmanship.
Apart from the buttons and end caps to the handle bar, most elements are made of plastic and that was representative of this being a budget unit. It also made it rather light and hollow feeling but also good for portability. The white speaker cones are visible through the metal grills and for some reason that contrast looks a little crude in our opinion.
The unit in this review is like new, but most will have rather worn edges as the plastic is thin. The plastic rear side also tends to discolour and yellow with age.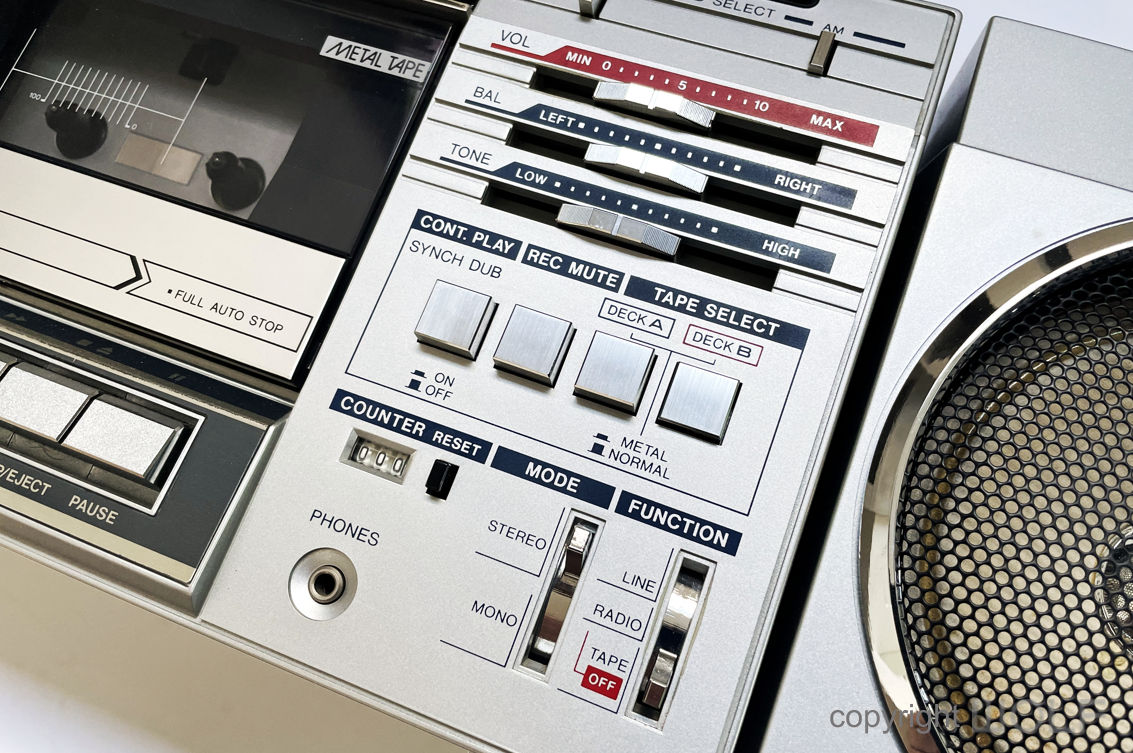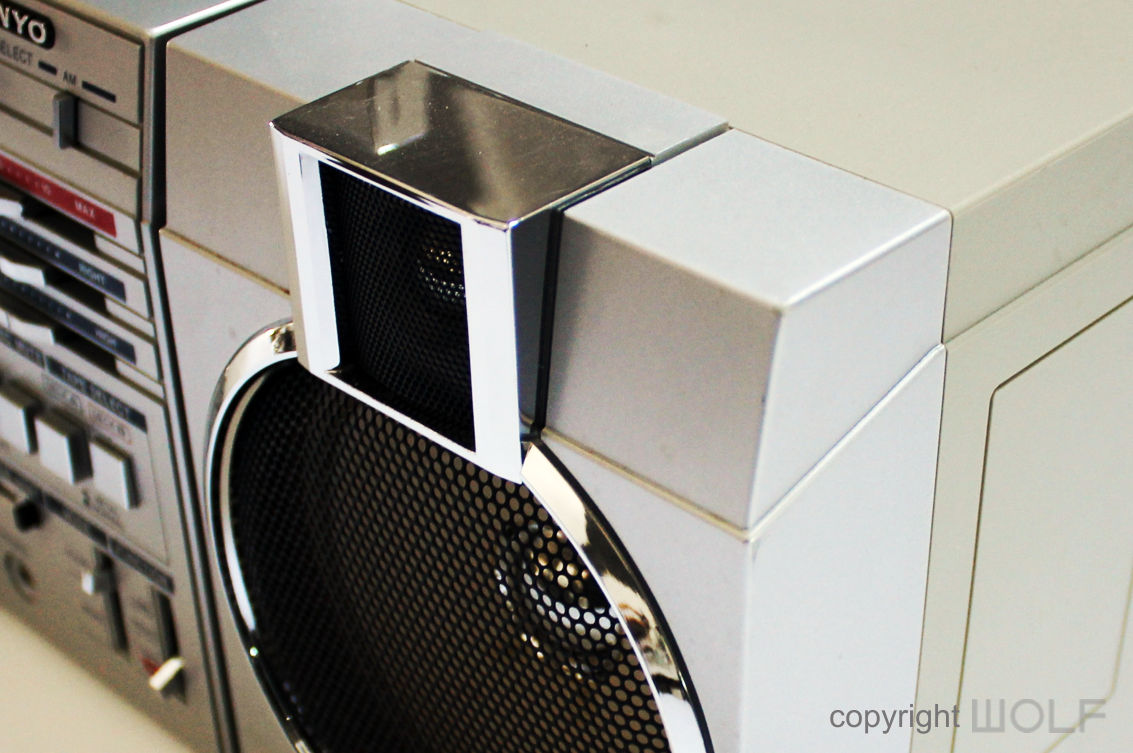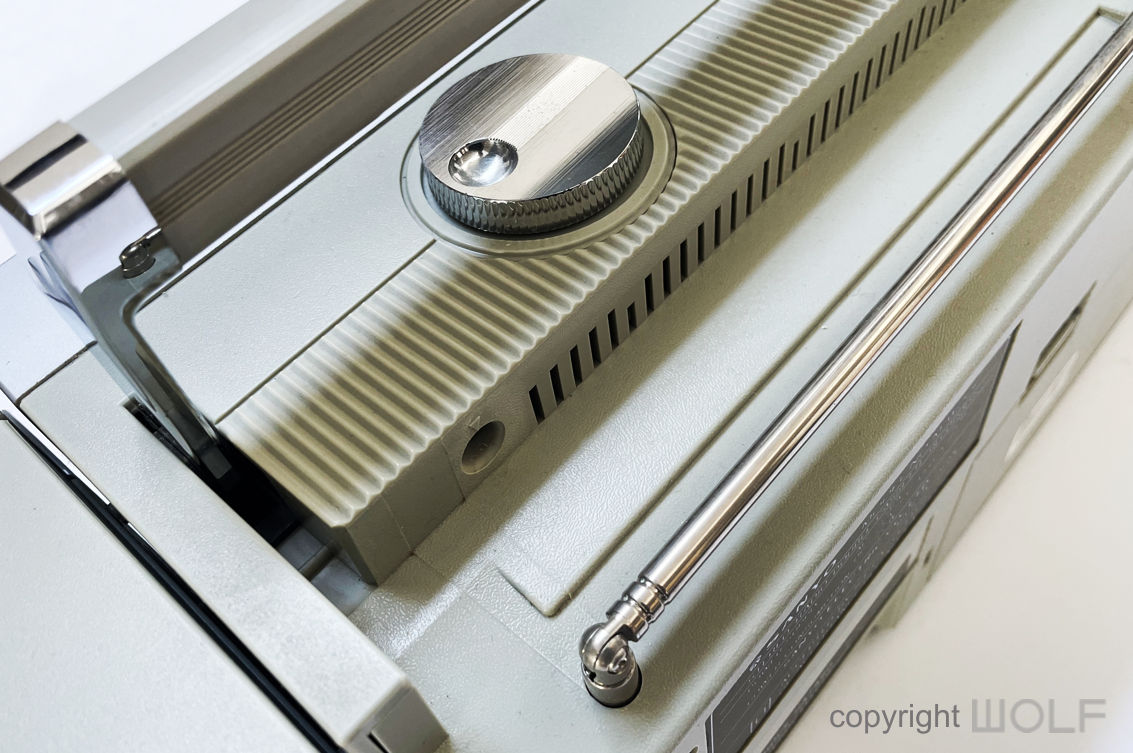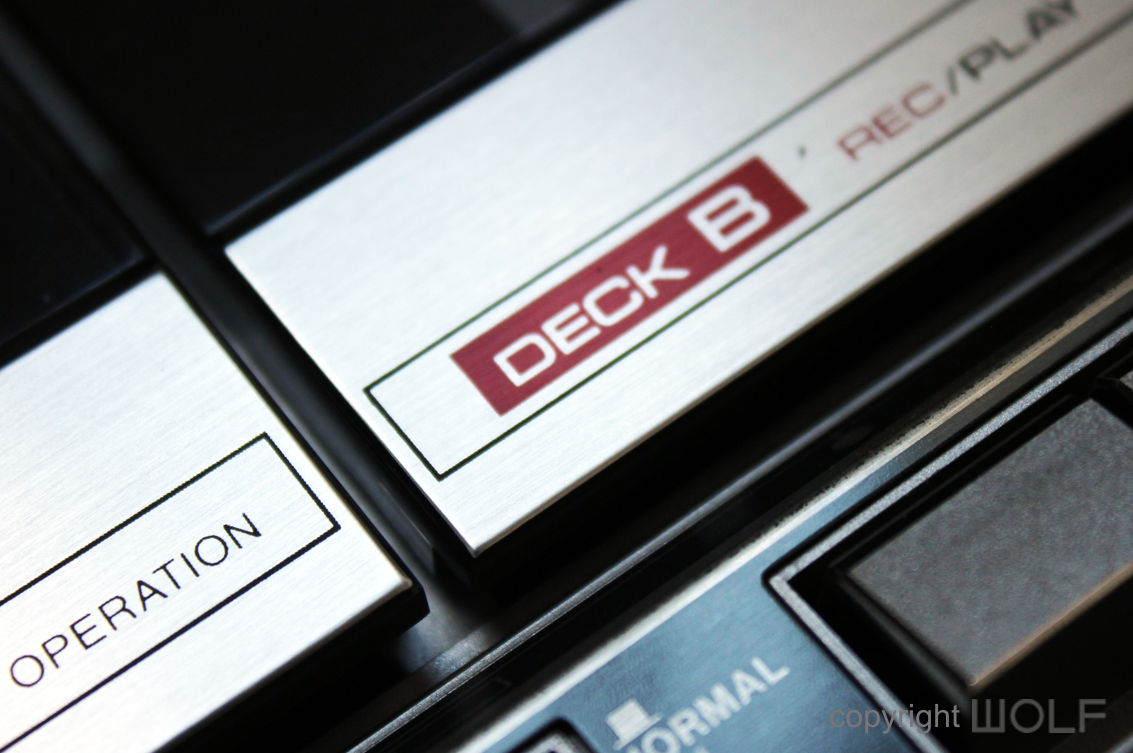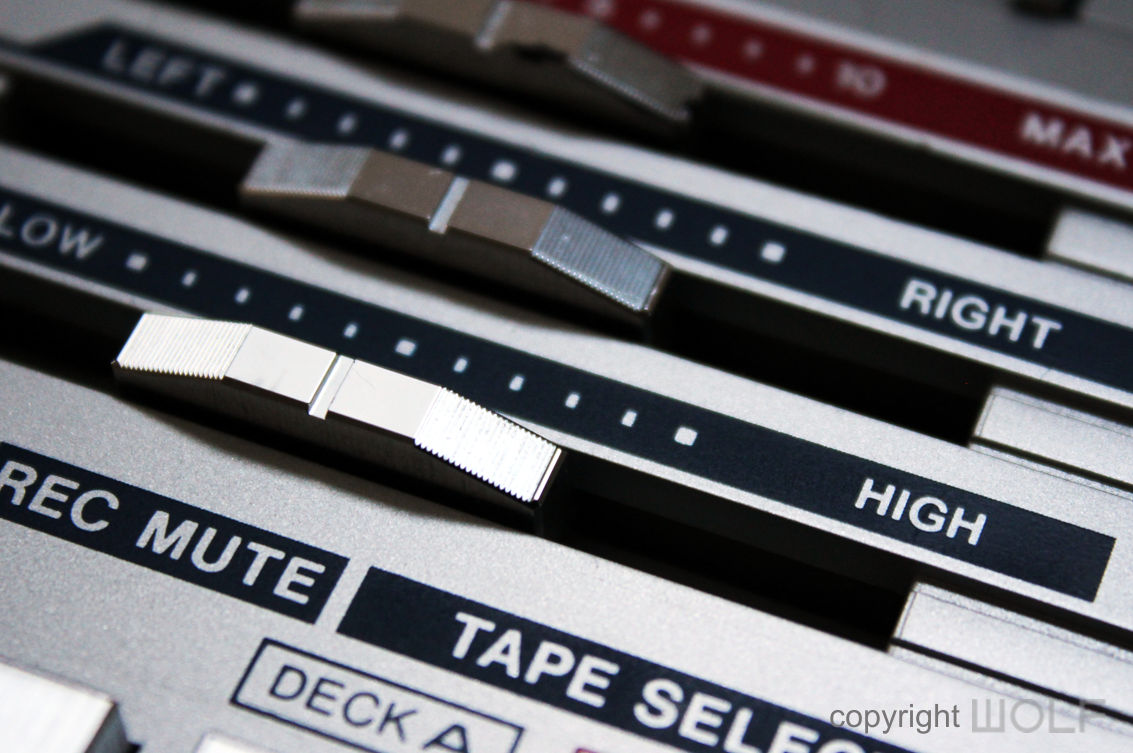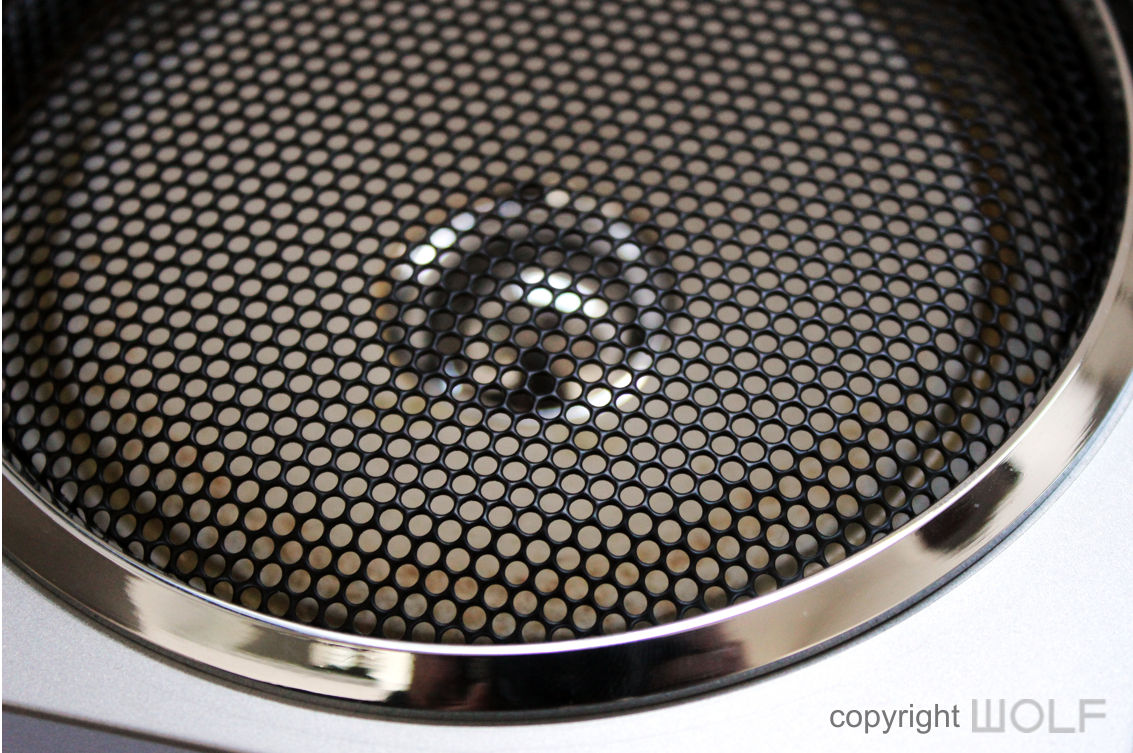 FUNCTION- Experience.
The speakers are removable but we did find them awkward to take off. The switches and buttons all feel good to press and smooth sliders are always nice. We think the number counter is proportionately a bit small but at least it's there.
The brushed aluminium buttons extend with an angle to their shape to make them easier to push.  Those and the solid carry handle feels great and entices you to take it along to a party.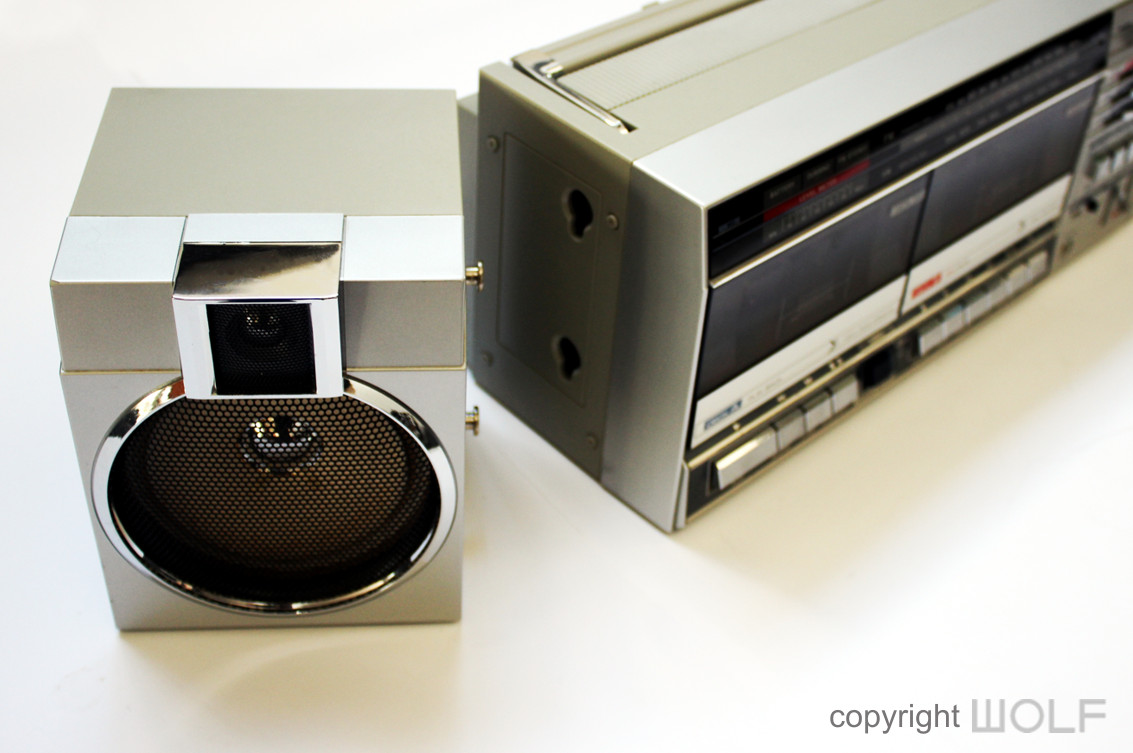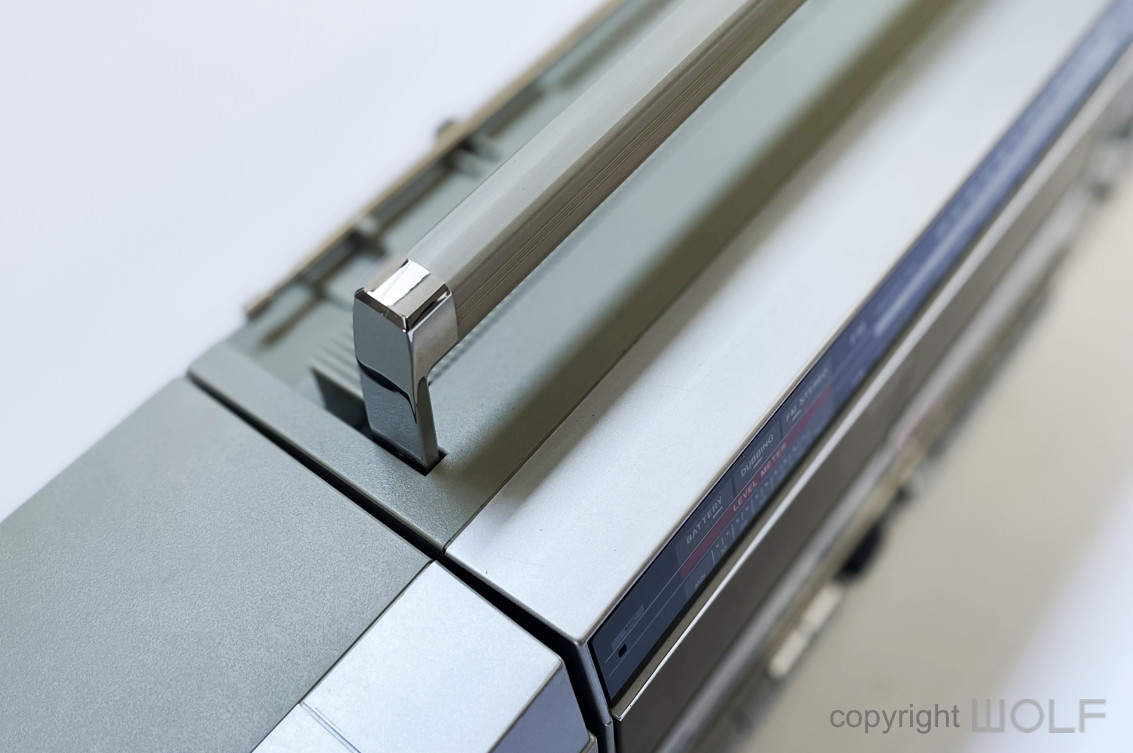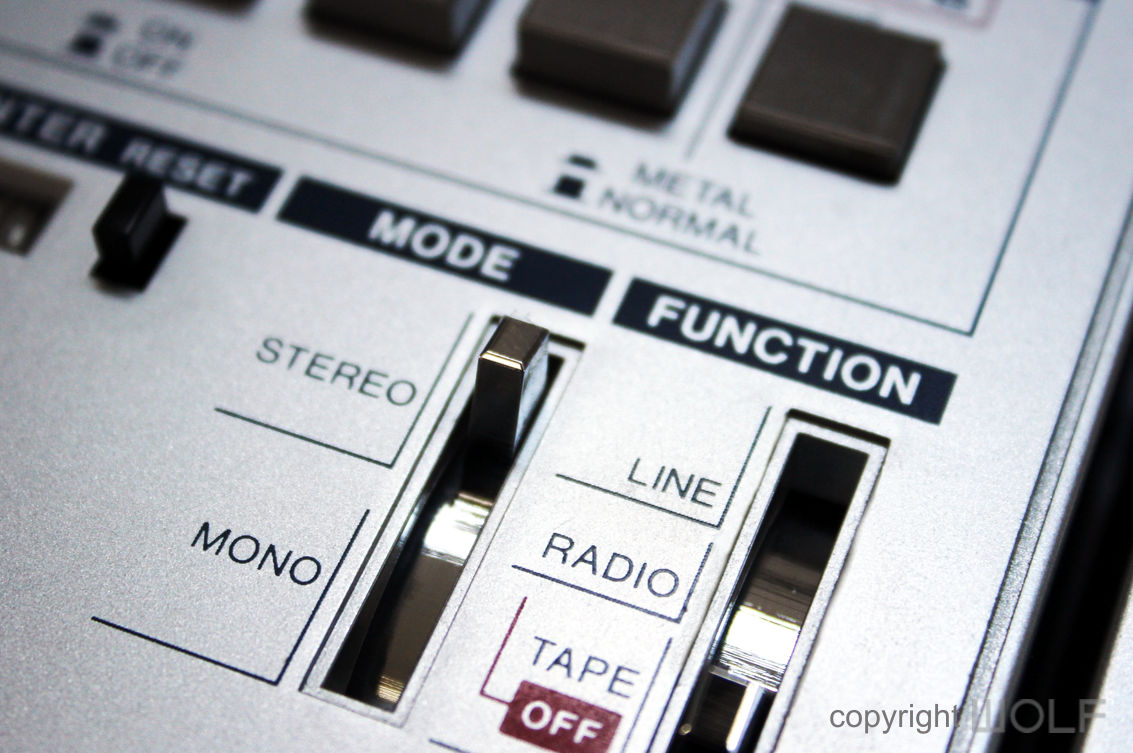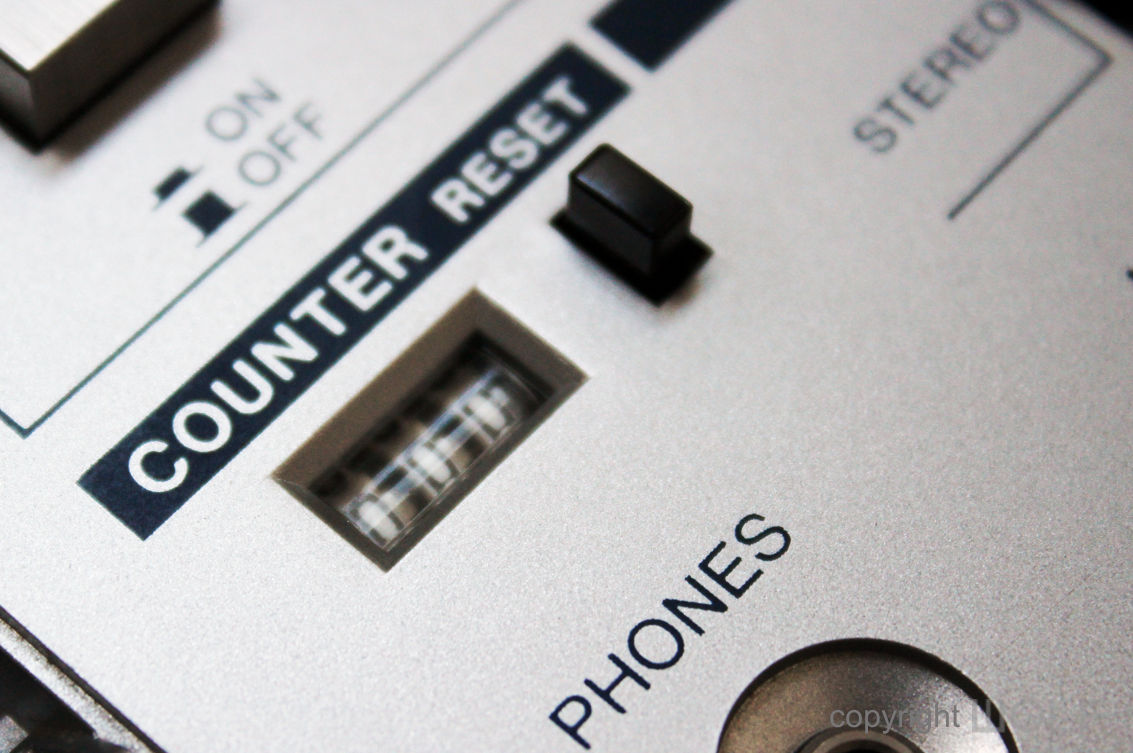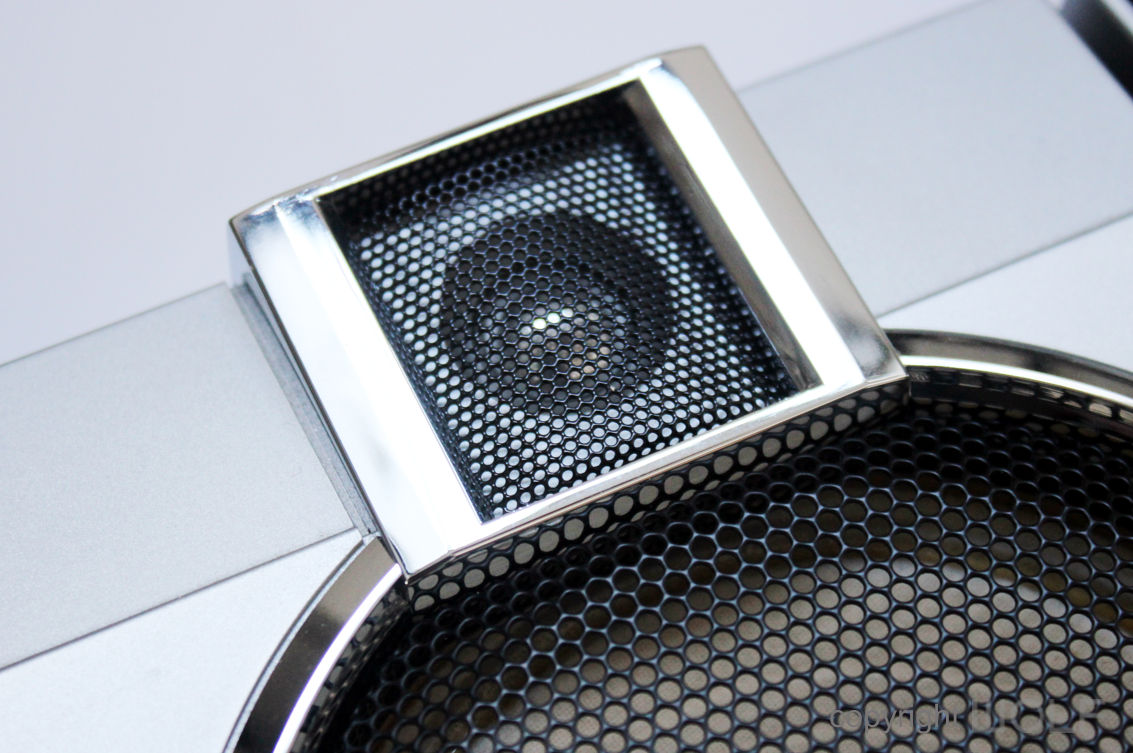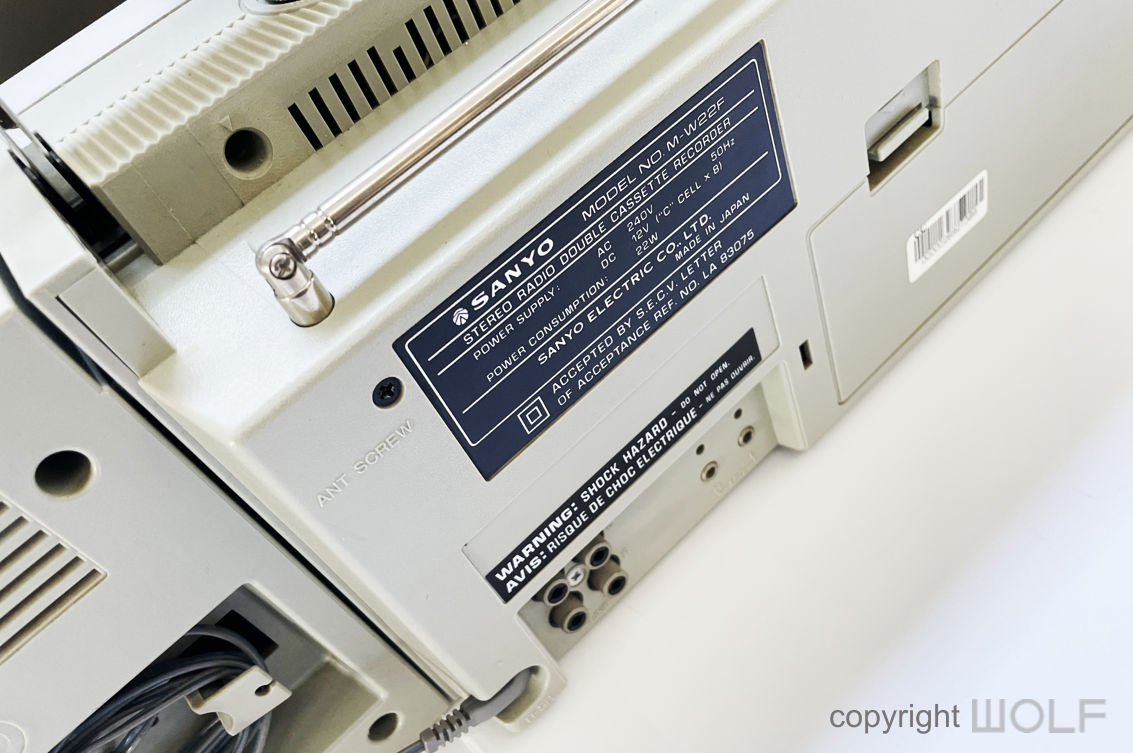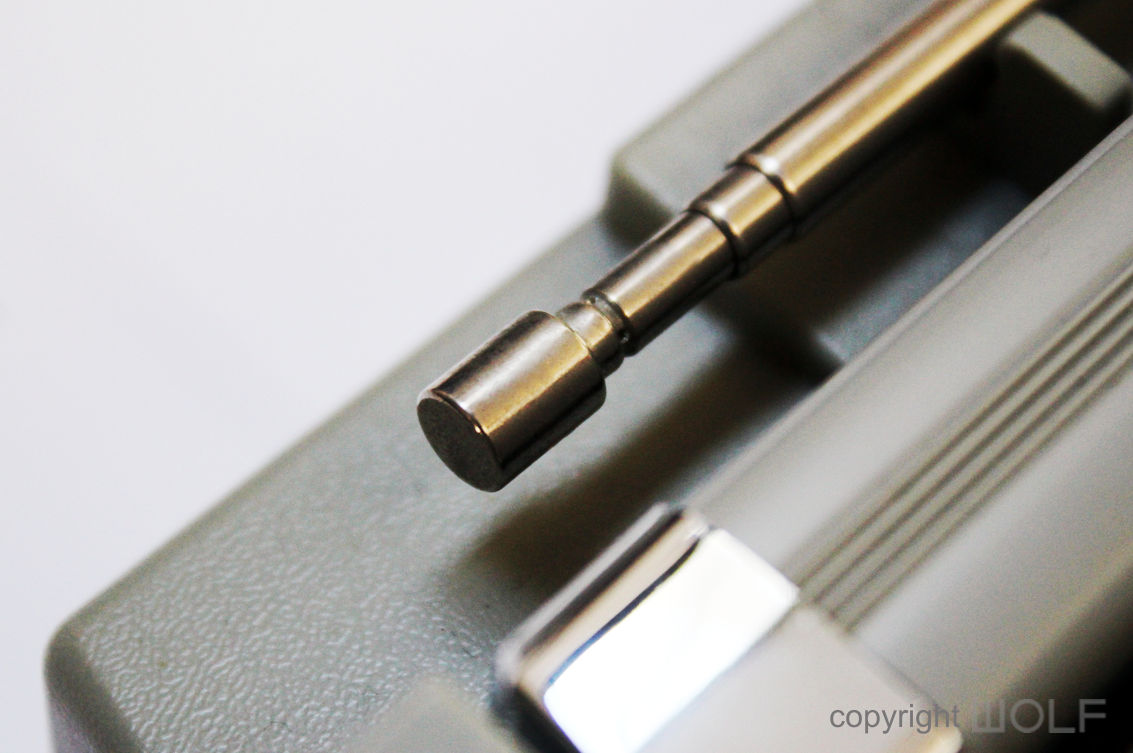 Desirability / Collectability
These units are extremely rare to find in good condition. However, when they do turn up there are probably more unique boomboxes at the same price level. Most of the time the tape component is not working but these can be fixed. You will find the sound to be reasonably loud and a good unit will bring back that cool 80s feeling. Put on an 80s pop classic and you will want to get up and dance.
We don't think they are worth more than $50 but expect to pay over $200 for a mint fully working example.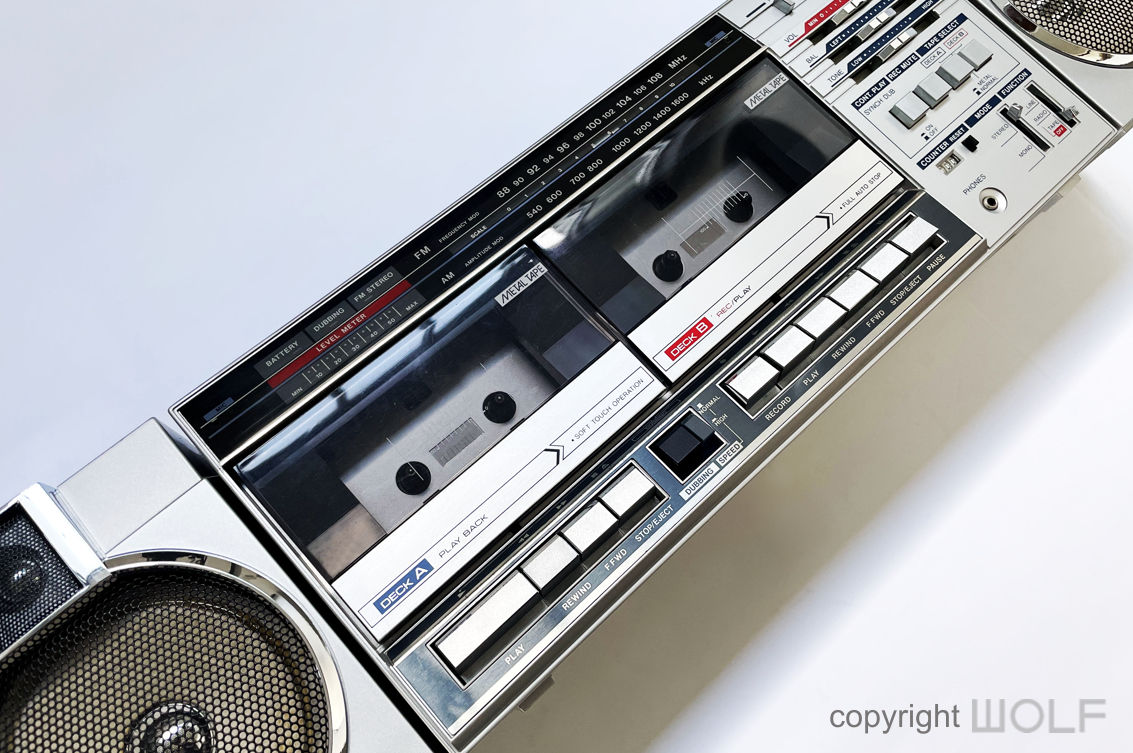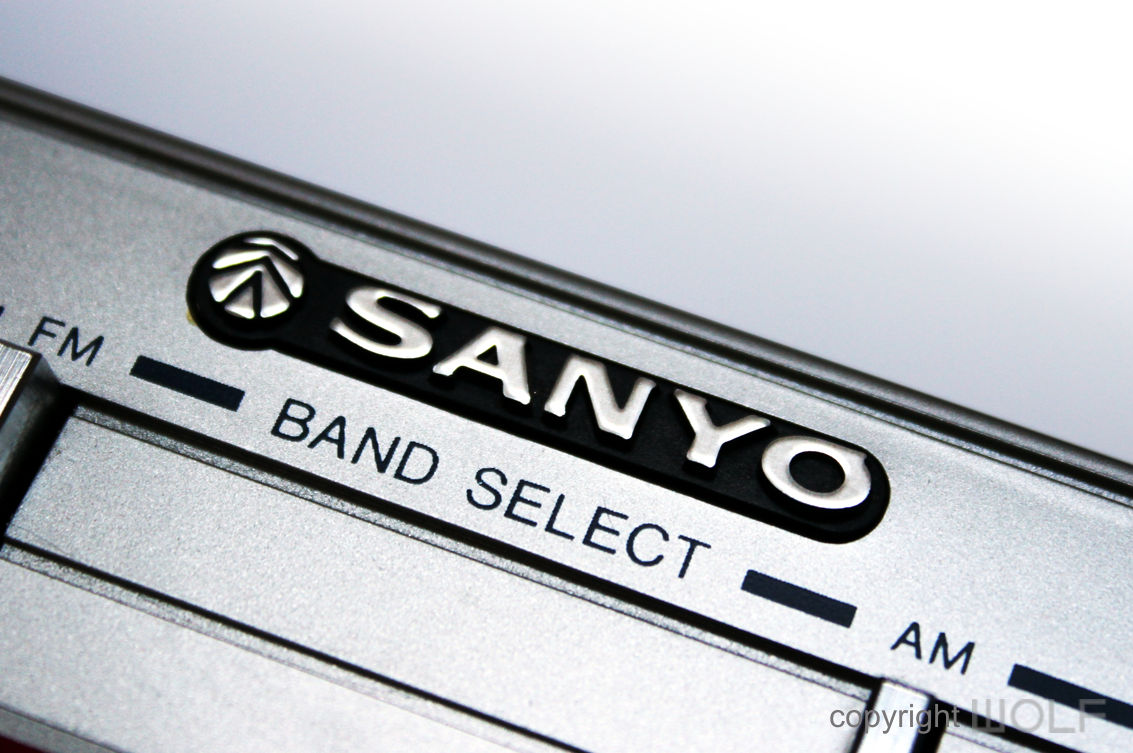 WORD OF THE WOLF
We love products from the 80s because despite the excessiveness of the era it was a time of innovation and design. The M-W22F however was not particularly innovative in anyway although the dual cassette was novel in 1984. From a design perspective it was relatively simple and straight forward with nothing to shout about. The silver one looks the best out of the range in our opinion.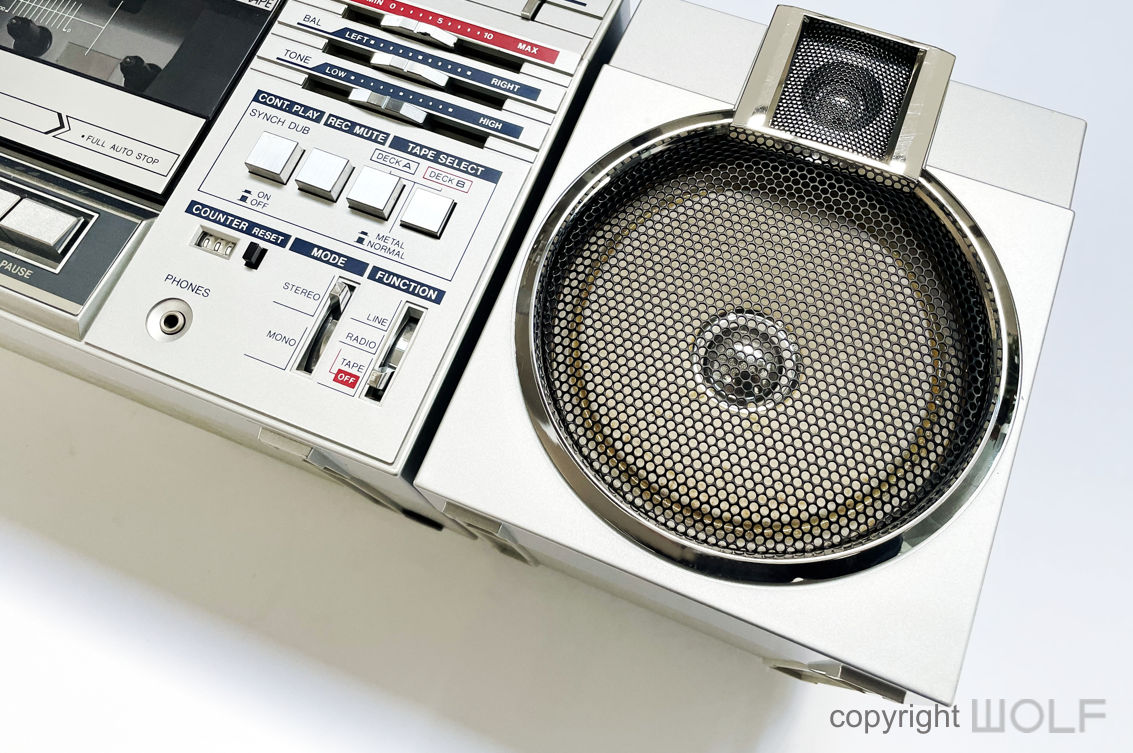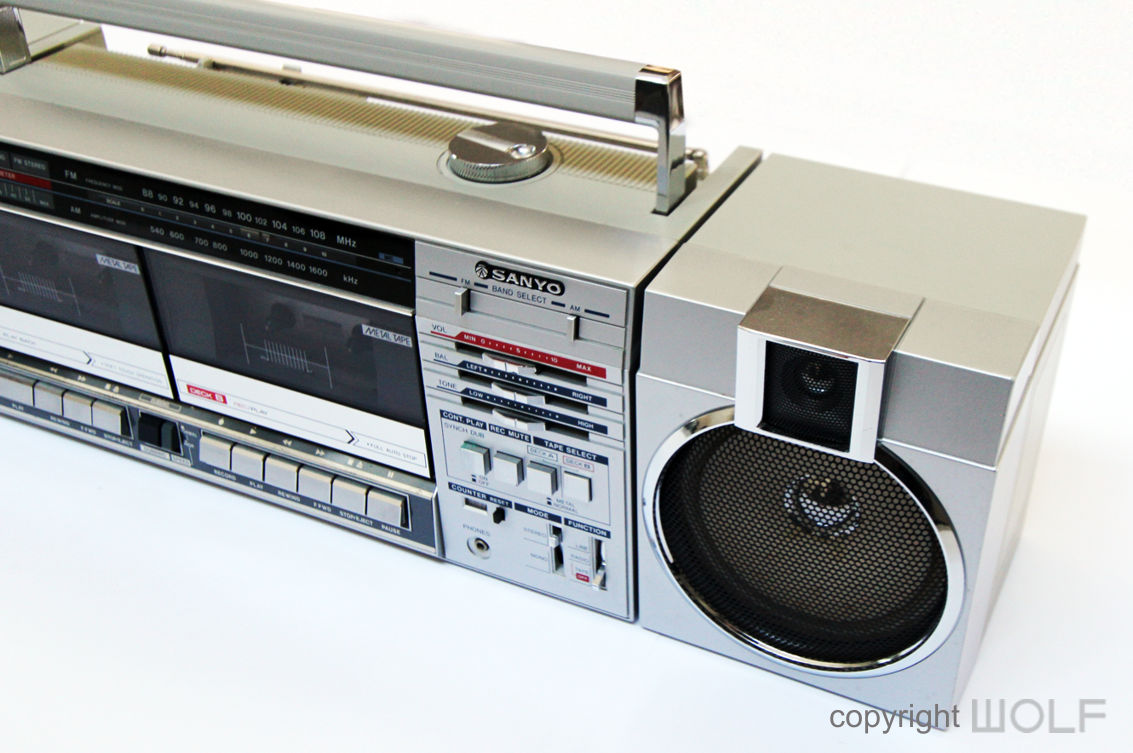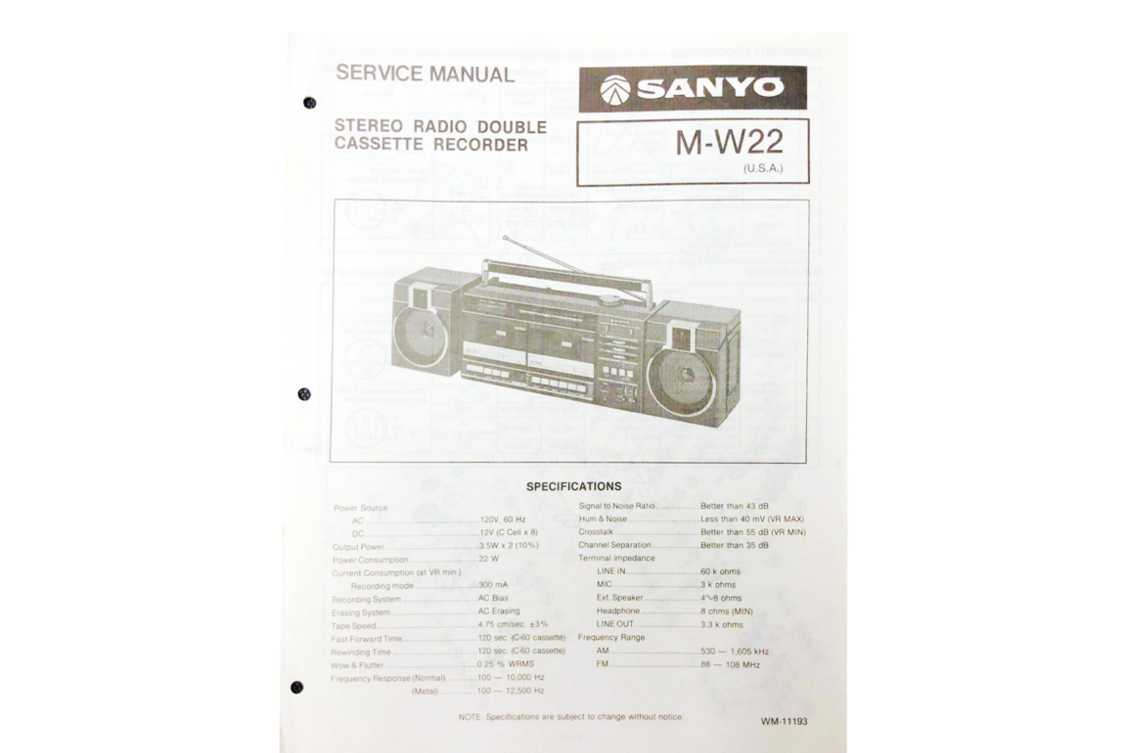 WOLF DESIGN EXCELLENCE SCORE = 5.6
Disclaimer
The information in this review is intended for informational or educational purposes to provide readers an understanding of how something may be seen from a certain design perspective. In this case it is from the view point of WOLF DESIGNS. As design is subjective this review should only be considered as an independent opinion. Information further to being of an opinion is provided to the best of our knowledge based on our own research at the time of doing the review. We cannot be held responsible for any inaccuracies or inconsistencies and reserve the right to change or update any content as appropriate.
The final responsibility of the design resides with the original manufacturer.