WOLF retro DESIGN  REVIEW. 10th August 2022
Until recently, this was the smallest Monitor speaker since 1985. It still packs a punch so maybe now is the time to snap up a mint one?
A Retro Review looks at products that are at least over ten years old from a present-day WOLF design and craftsmanship perspective. While the technology and fashion of an era influence design, and are taken into consideration, great design ideas will transcend their eras to be timeless.
Interesting and factual information may be provided, but our review aims to deliver insight from the perspective of a designer's mind and eyes.
Introduction
Product Focus
As with most vintage electronics the focus is on the design and its evolution within its industry. Functioning systems and sound quality are not necessarily considered.
Product description
Released in 1985, the Yamaha KS-10, is a compact powered monitor speaker designed for portability or use in a small studio spaces.
Price and Availability.
These speakers have survived well after almost 40 years so many are still kept by their original owners, especially since they don't take up much space. There aren't many on the second hand market at any one time, and usually command approx. $100 Aust each. Occasionally they are sold in pairs and on those occasions, you could grab a bargain.
Additional information
For many decades the KS-10 was the smallest speaker Yamaha had ever made. More recently they have the MS101-4, which looks like a successor to the KS-10.
Review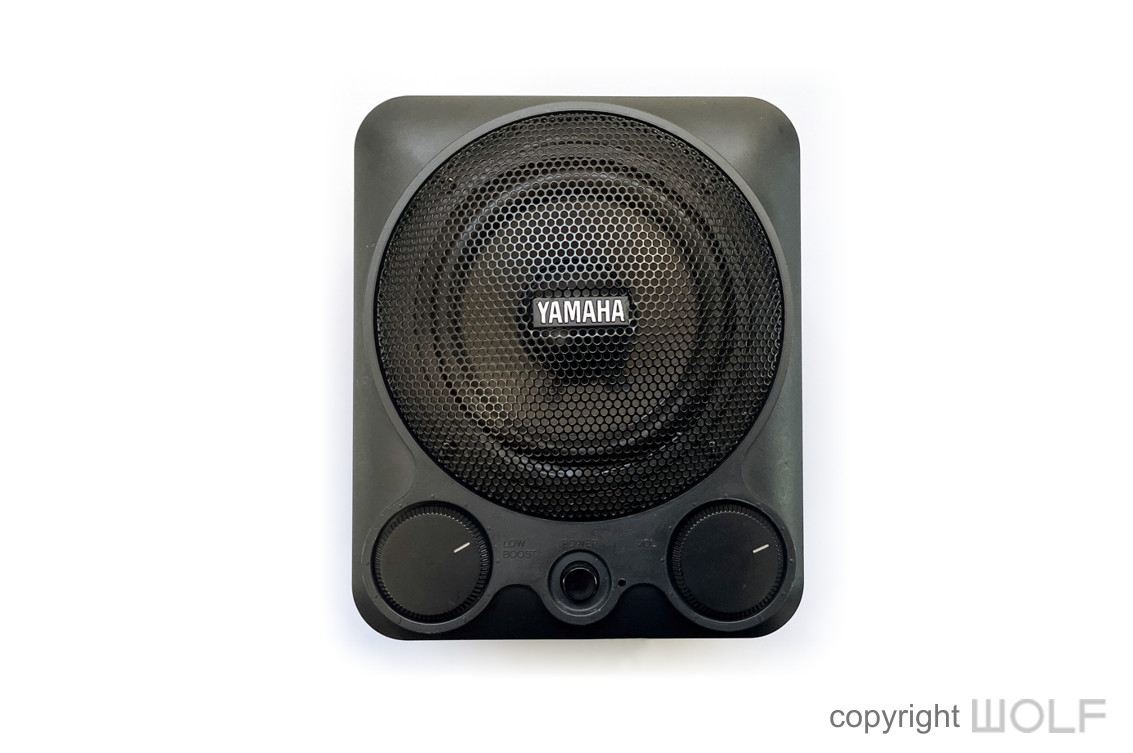 First impression/ Delight
The KS-10 is not as small today as it would have looked in 1985, but it's still compact, perhaps even cute. The word that does come to mind is "Solid". This little guy is weighty and solidly built.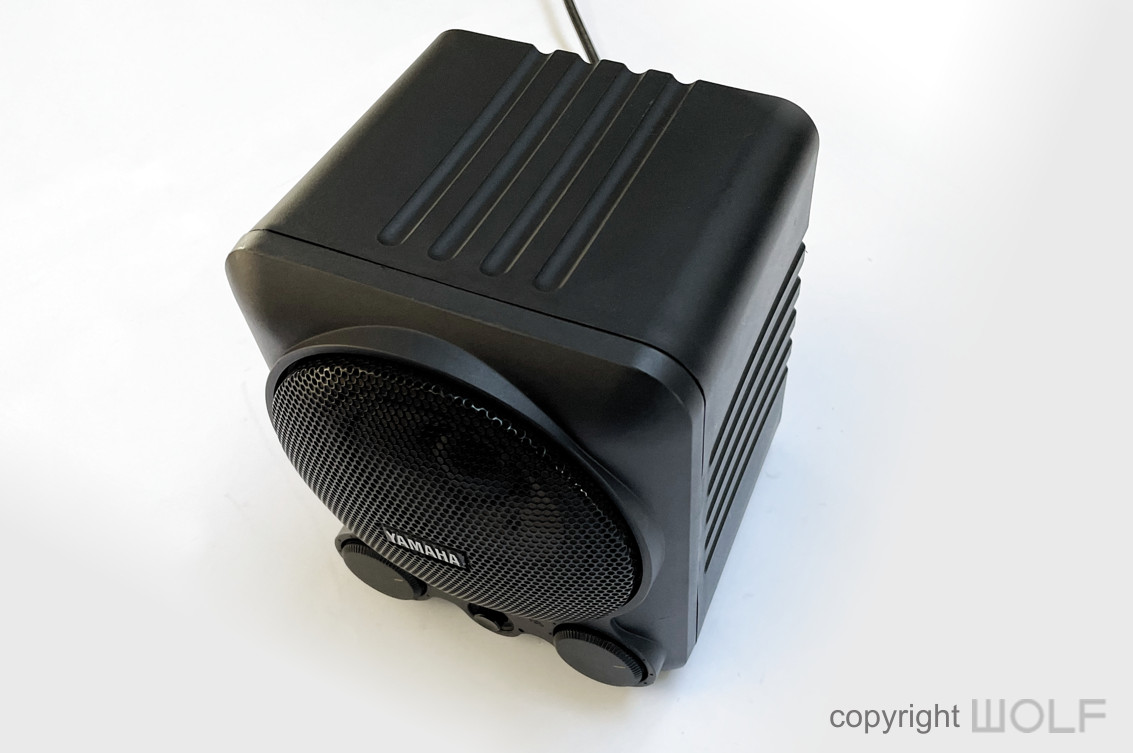 Exterior Design Review
The KS-10 is fully encased in mat black. It presents itself roughly as a cube standing only 17cm tall. Although it feels solid like a square block, Yamaha went to lot of effort to soften its look with well rounded edges. The front face is all about circles and dominated by a 4-inch speaker behind a metal domed grill with a Yamaha logo in the center. Beneath the speaker are two round dials with the power button centred in between. Next to that is one tiny red LED light.
A distinctive feature on these speakers are the groove lines that are on all sides, including the underside. These have a rounded shape and wrap around to the rear.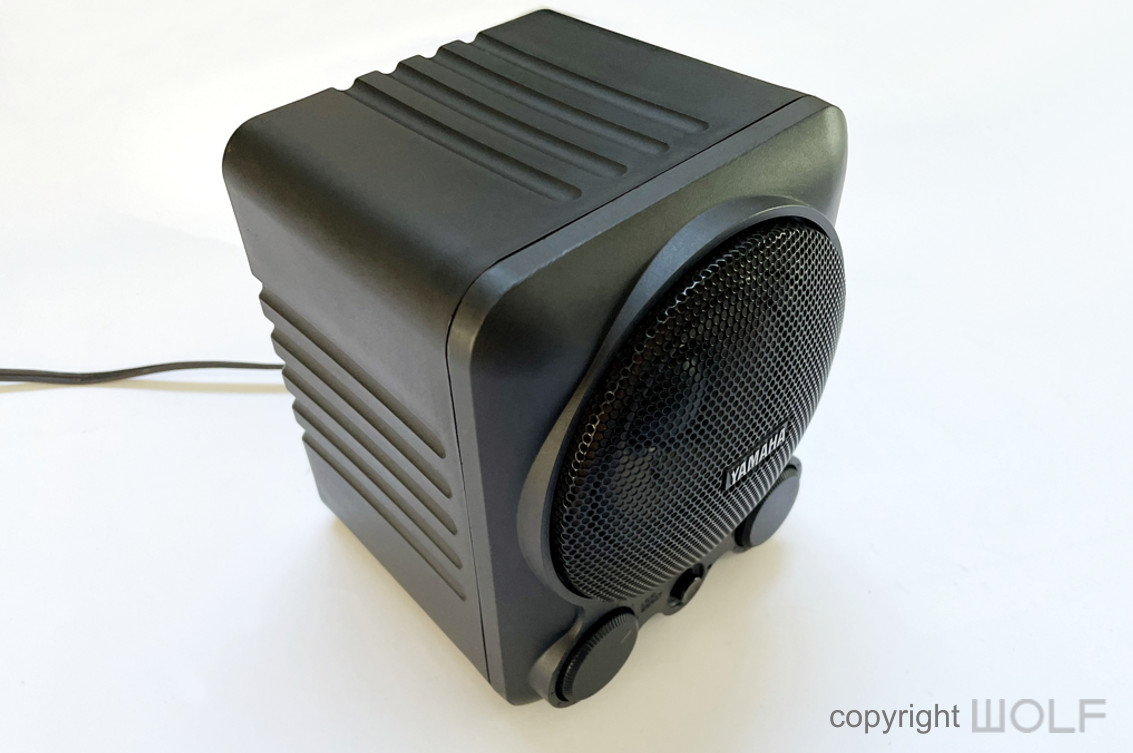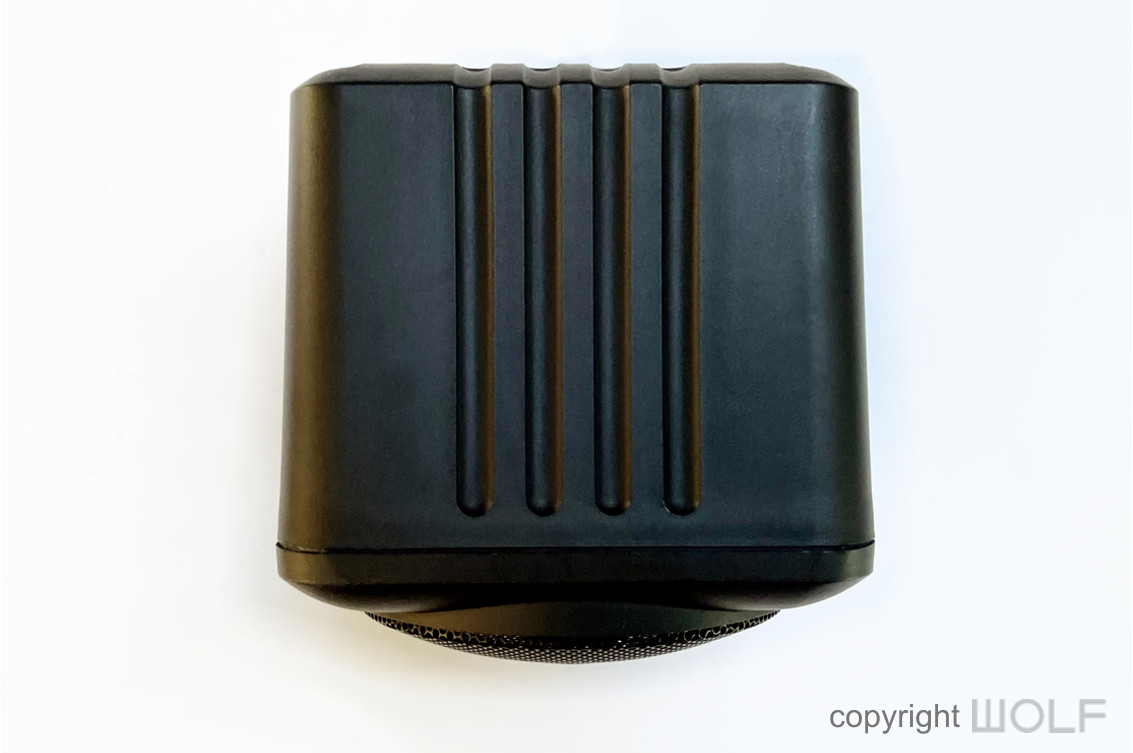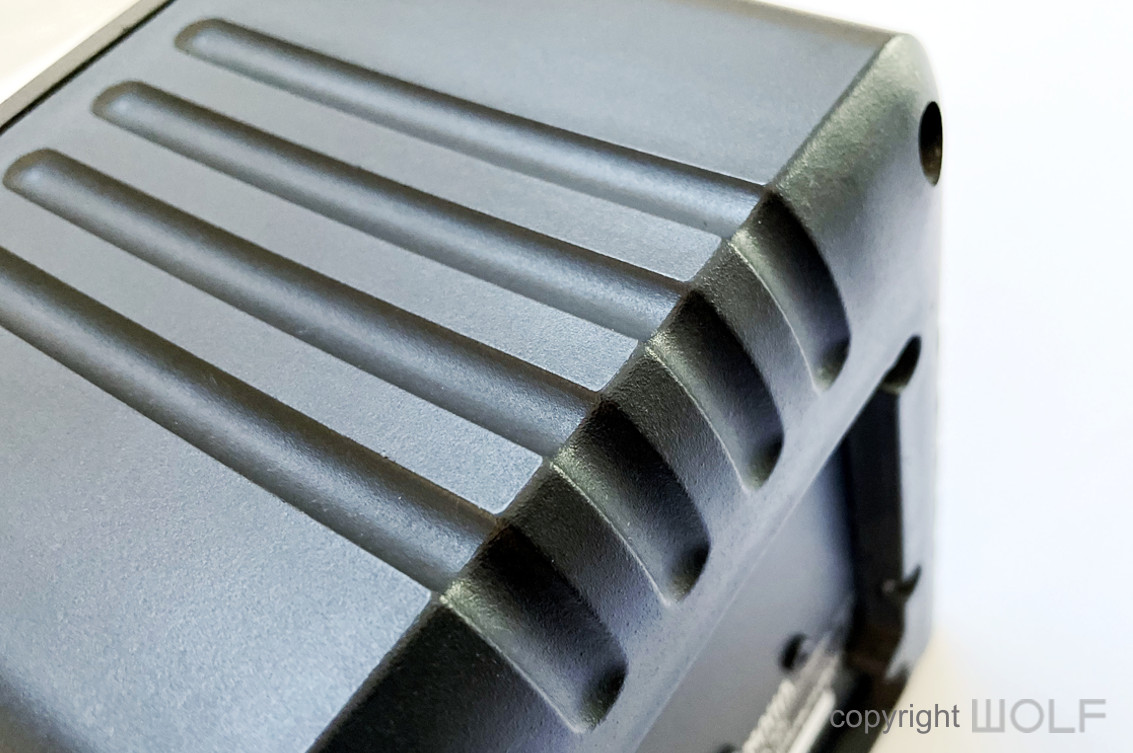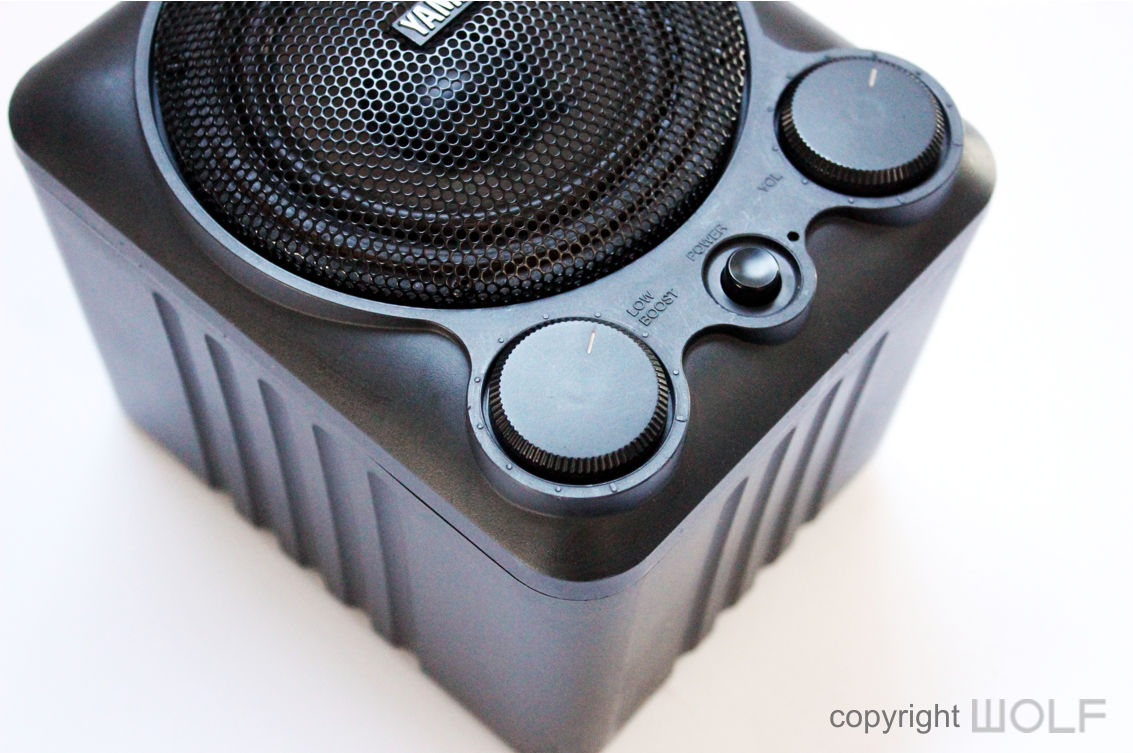 Craftsmanship.
The casing is thick high-grade plastic that won't chip or scratch easily. It has good weight in hand to minimise it being knocked off a table. The finish is mat and feels nice to touch. There are no visible screws except for on the rear.
The front speaker grill is rather vulnerable despite being of thick metal and many will have dints in them.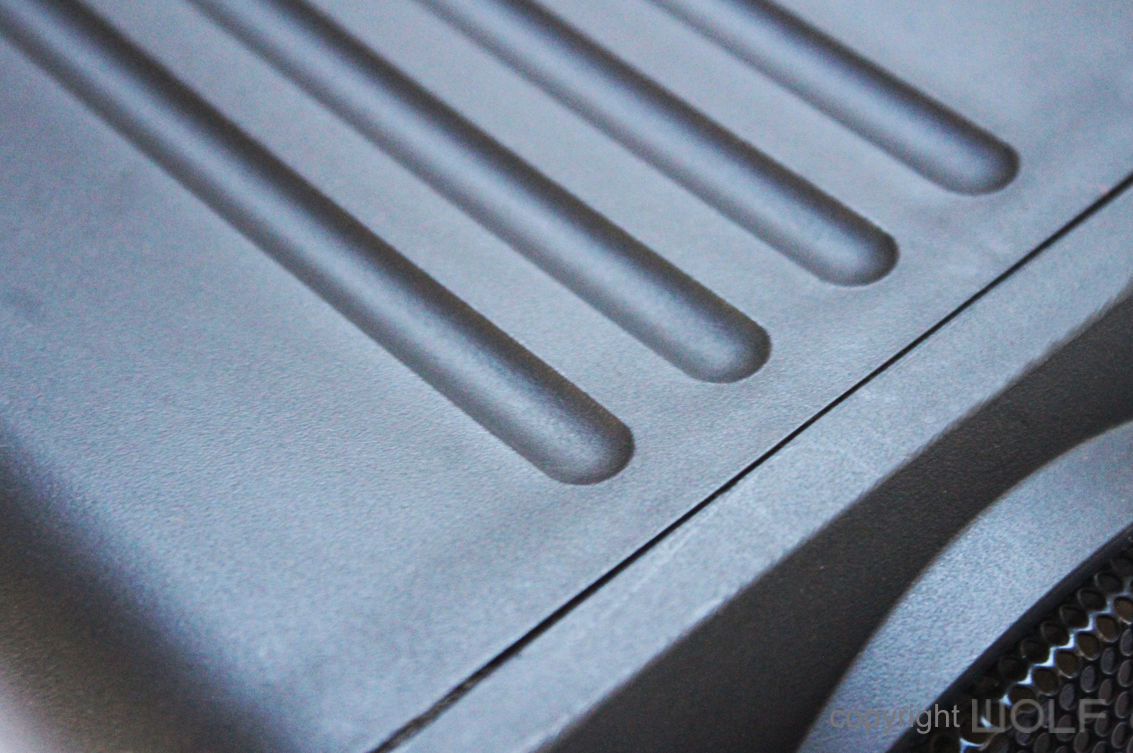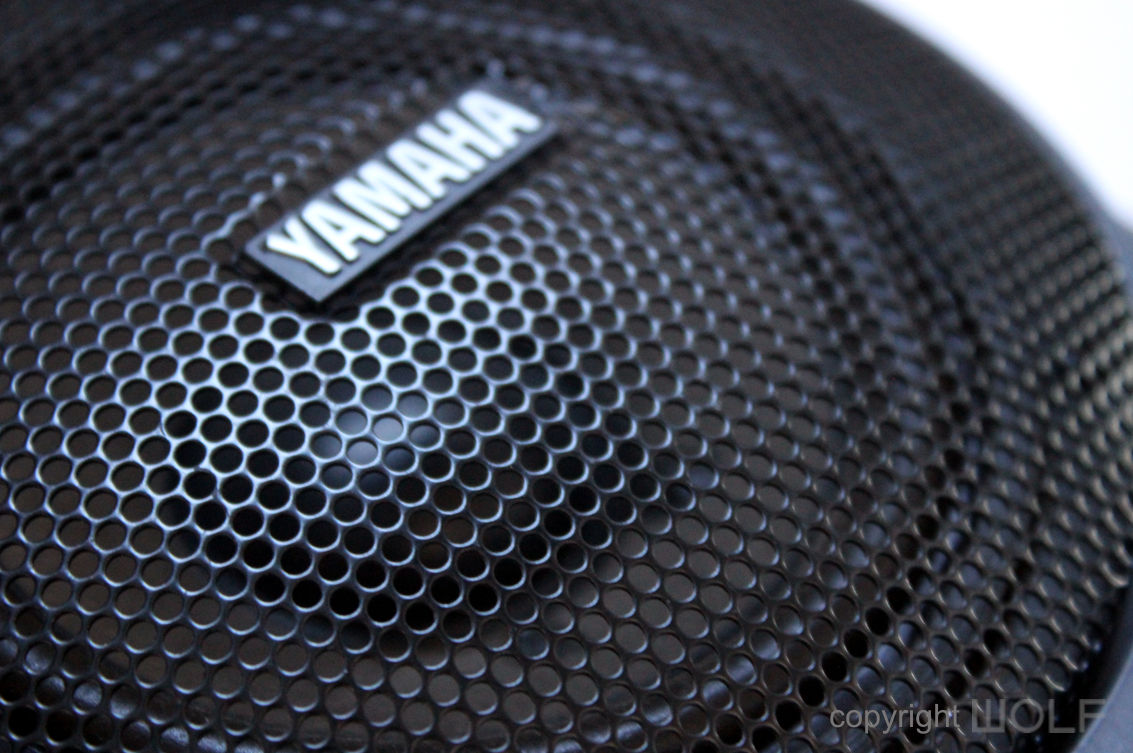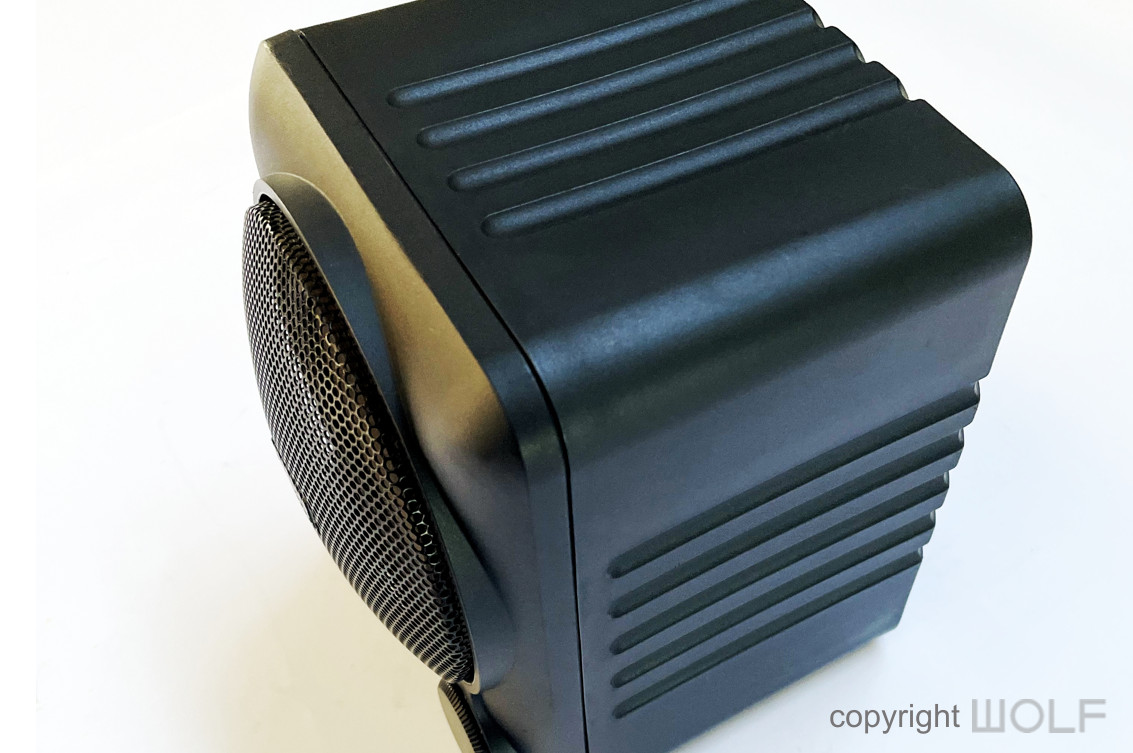 FUNCTION- Experience.
The size was very novel at the time and you could comfortably throw a pair into most carry bags. Despite being compact, it was not light, and although you could lift or hold it with one hand, you do feel like it needs to be handled with two hands. The groove lines make for excellent grip.
The controls are bold and easily accessed from the front. They feel smooth and steady like most quality Yamaha products. There is a very slight wedge shape to this speaker from all sides that make it smaller at the rear. When placed on a flat surface the speaker thus has a slight upward projection.
Interestingly there are no rubber bumpers or legs on the underside to improve grip. That could have been intentional as without them these speakers can also be placed on their sides.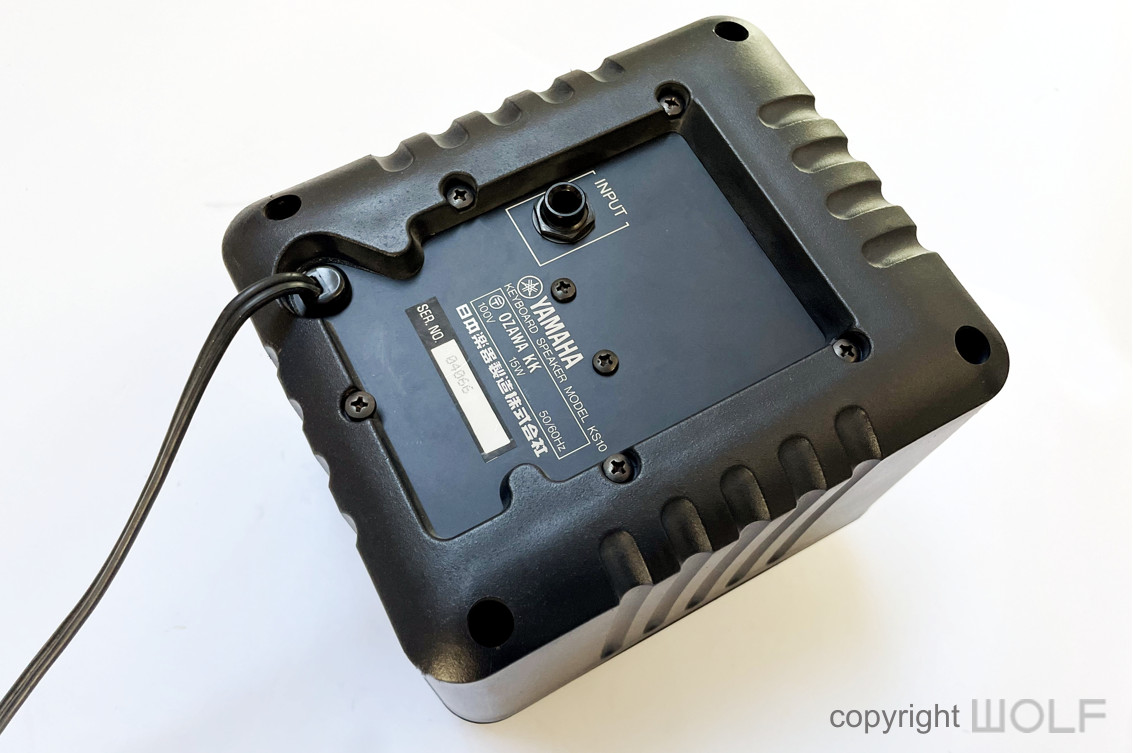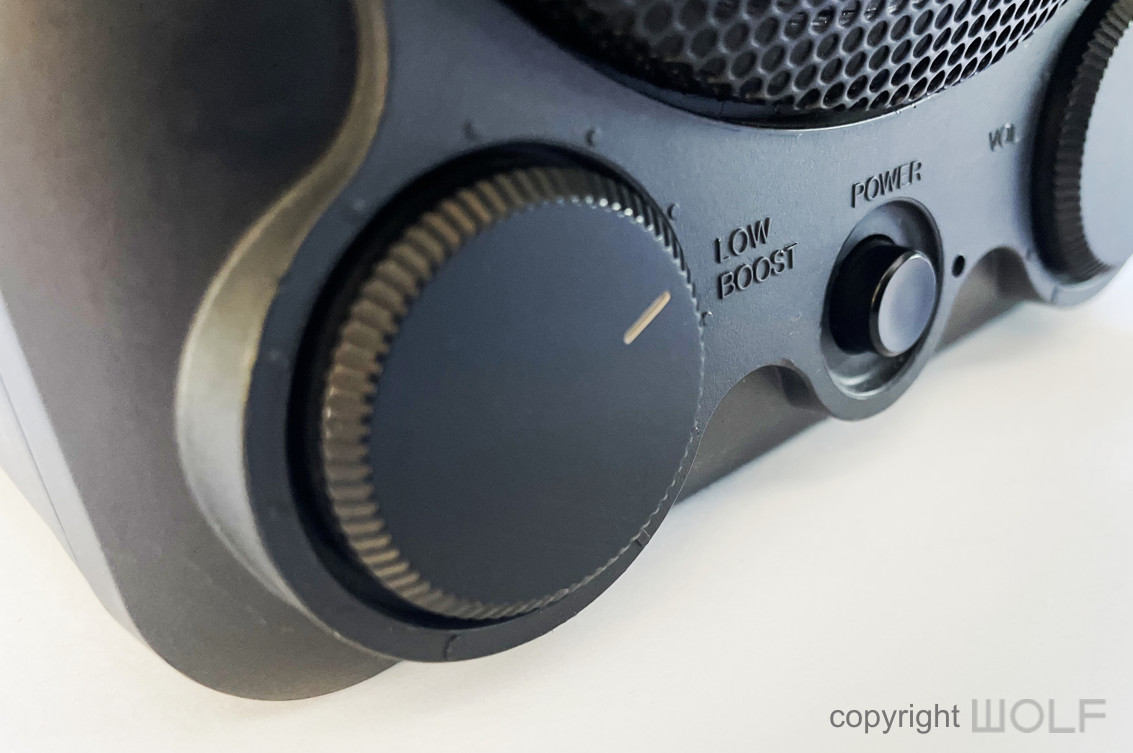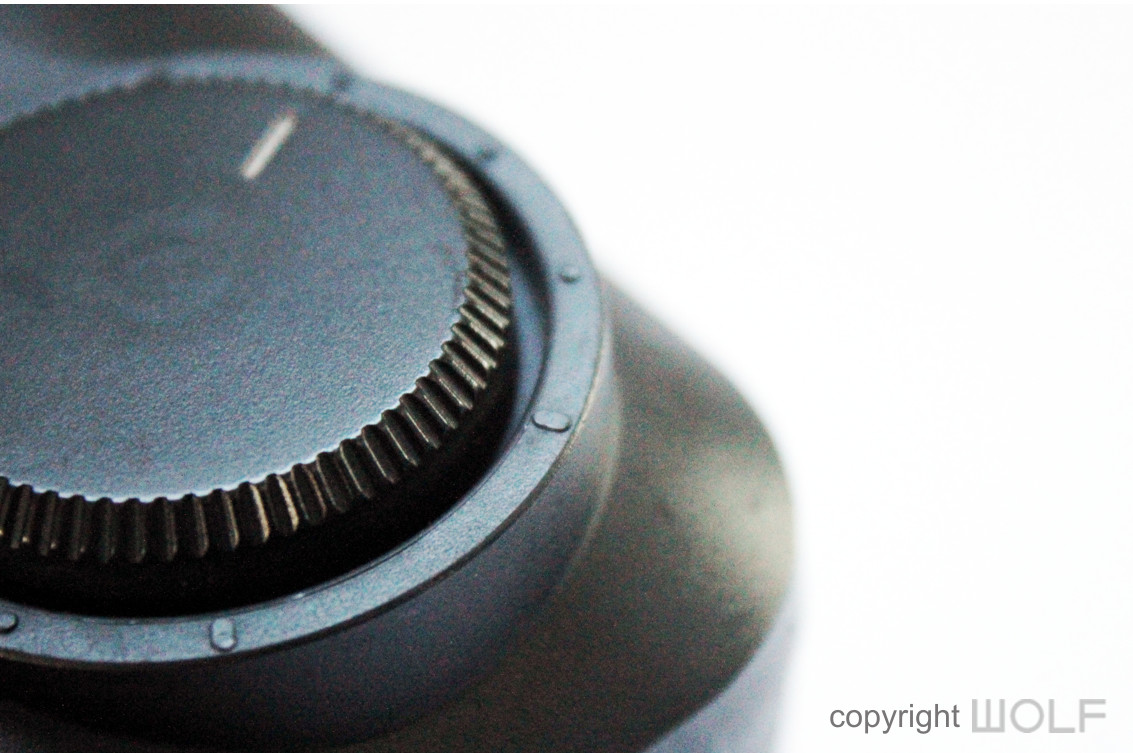 Desirability / Collectability
The KS-10 was very welcome back in the day as a compact and affordable monitor speaker. It's surprising that it went out of style without any successors. That could explain why they remained with original owners for longer than most products. Now that Yamaha has a created a new mini monitor speaker, we expect the KS-10 to start appreciating. Finding a mint one will take time as most will have scuffs and dints on the speaker grill.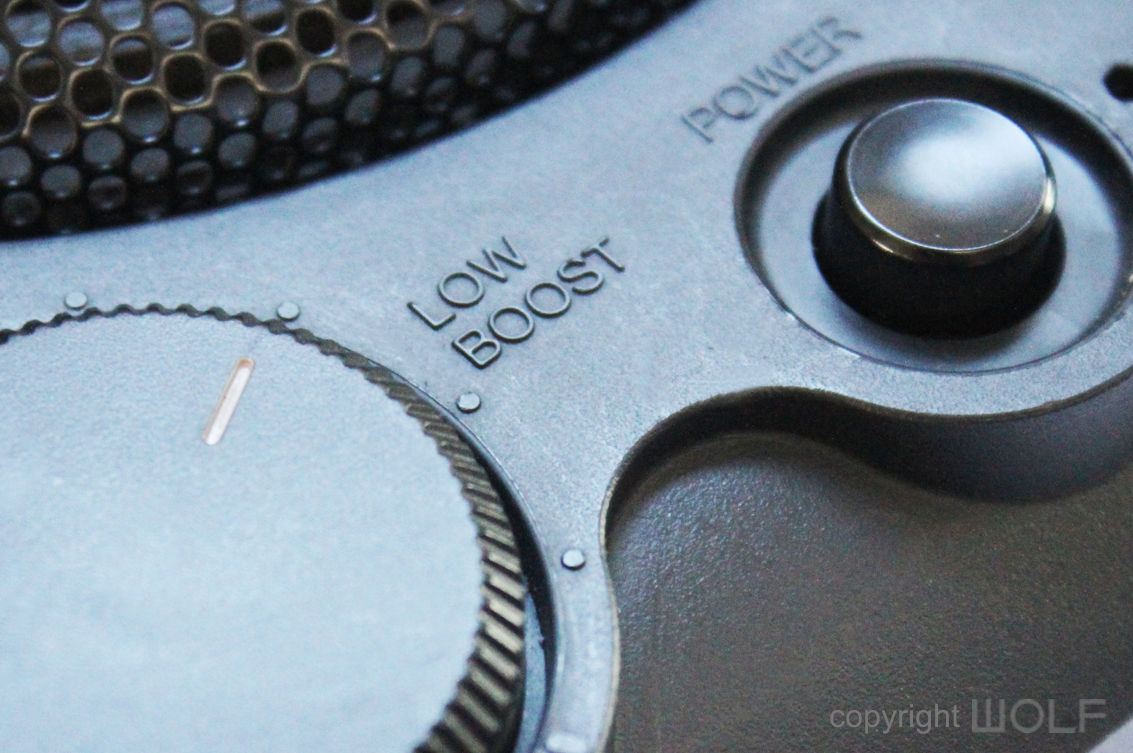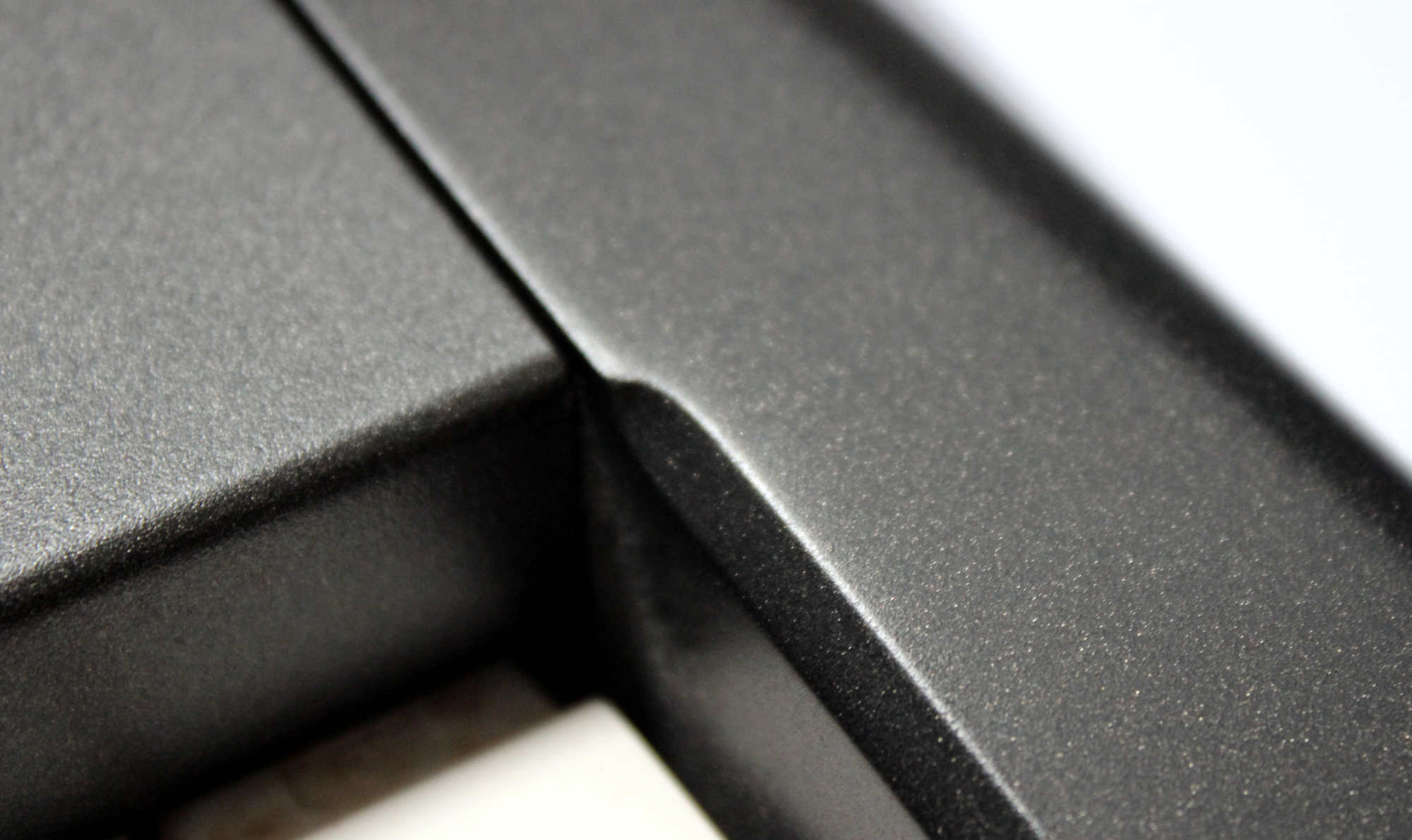 WORD OF THE WOLF
The KS-10 is well designed and together with its solid build is destined to be a classic from the 80's. They are still very affordable and practical so our advice would be to snap up any good ones that come your way.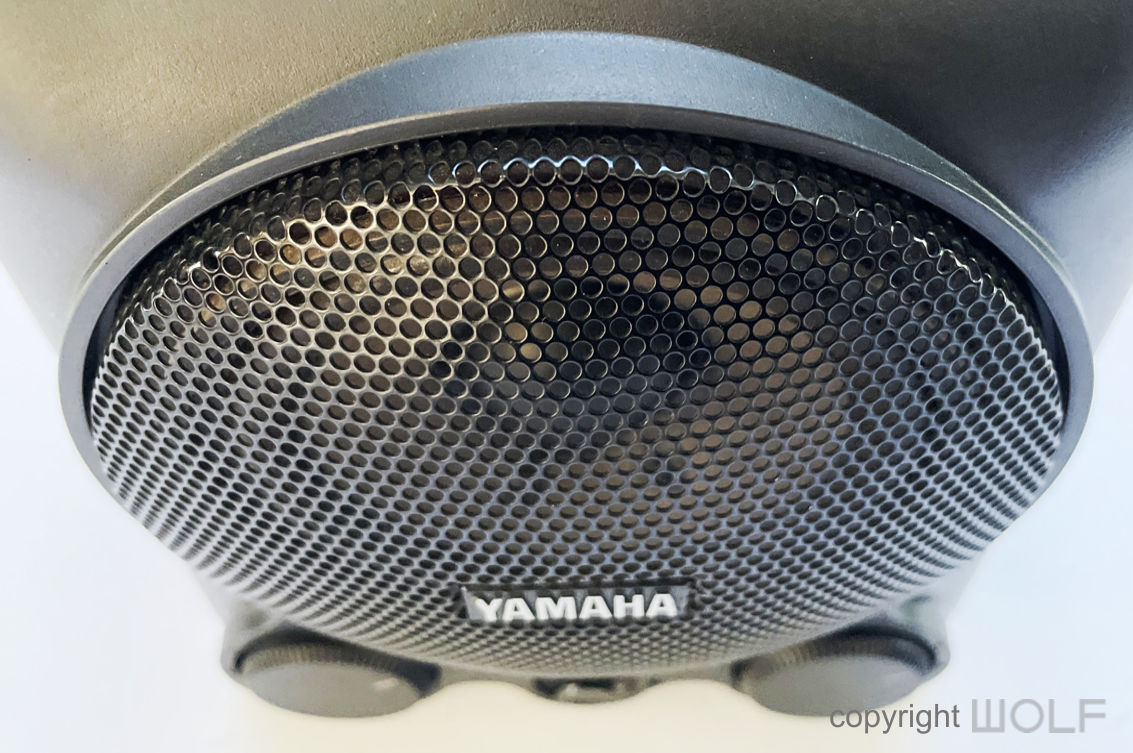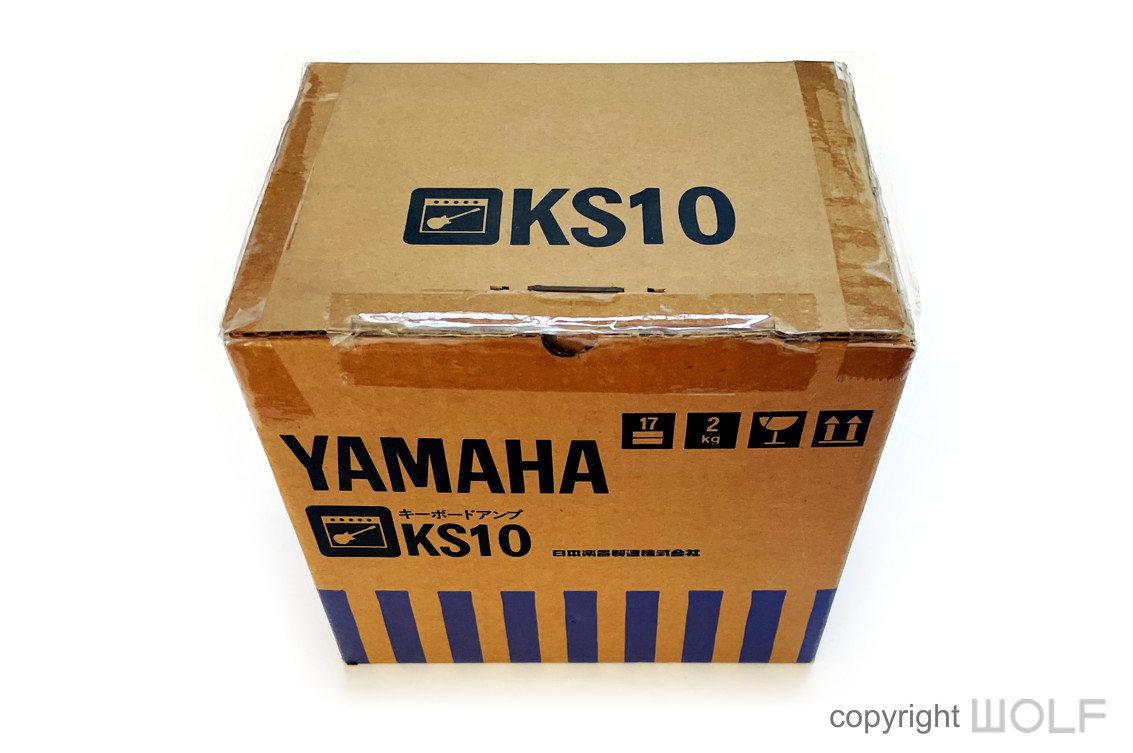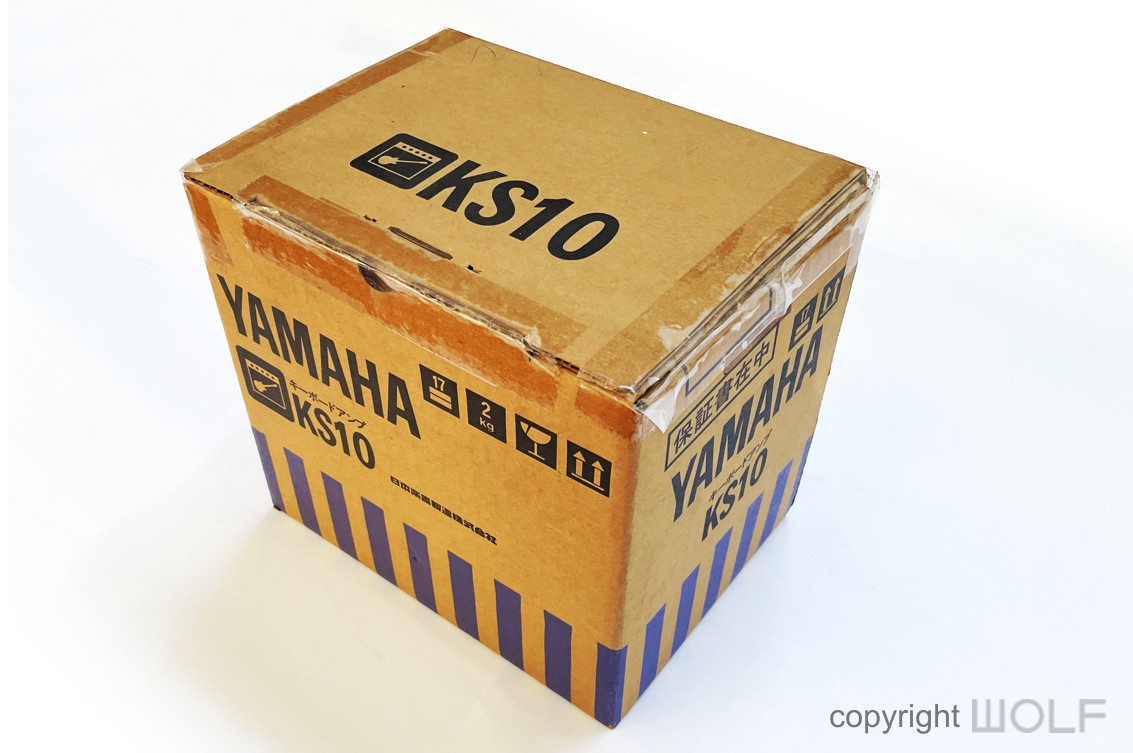 Original Japanese box had the purple rectangles running along the bottom.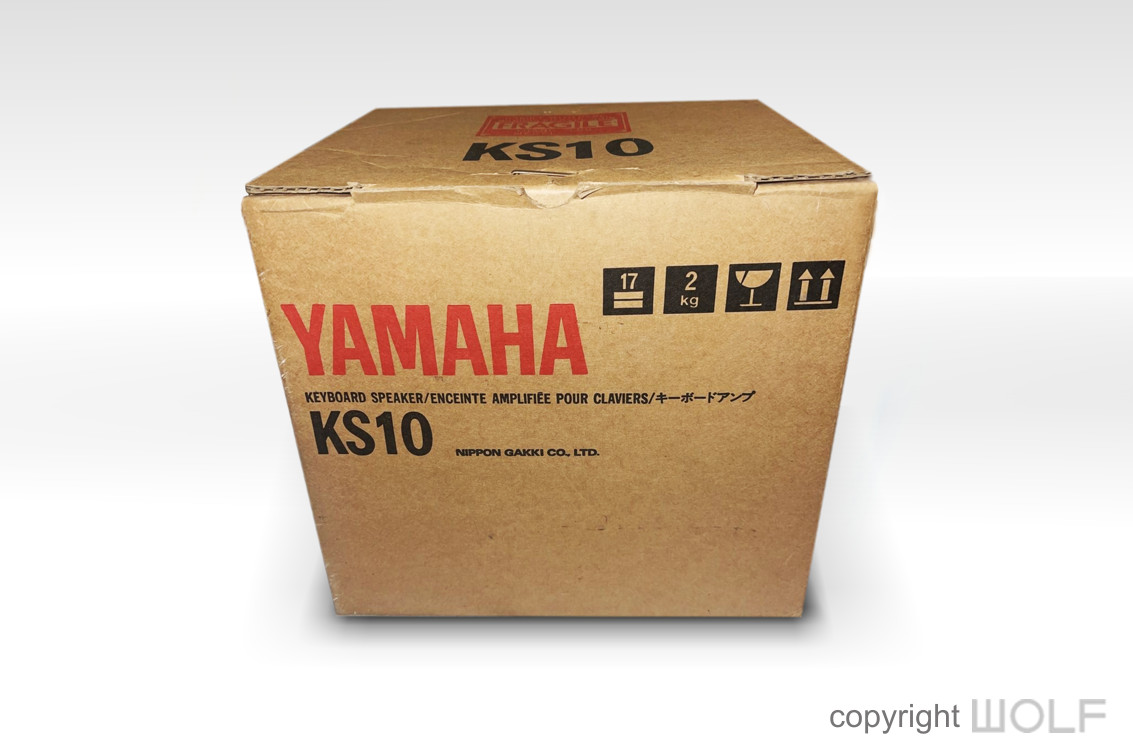 A different box variation without the purple pattern.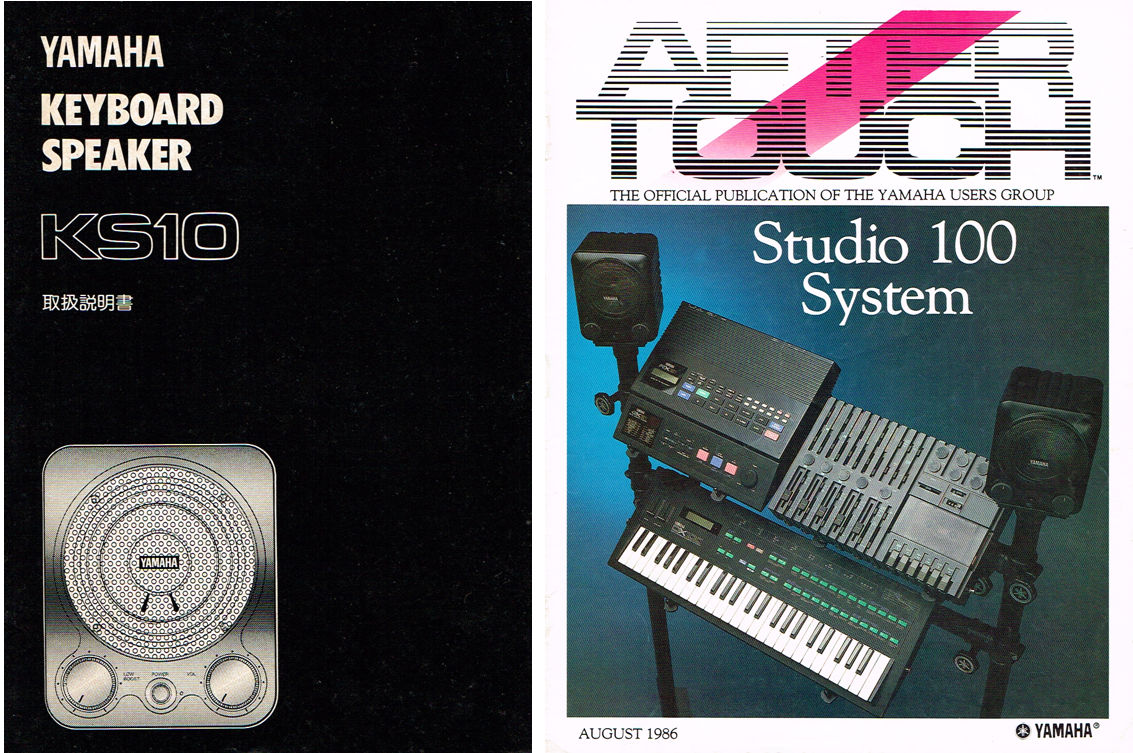 Left- instruction manual, Right- The KS-10 featured on the cover of Yamaha's After touch magazine issue August 1986.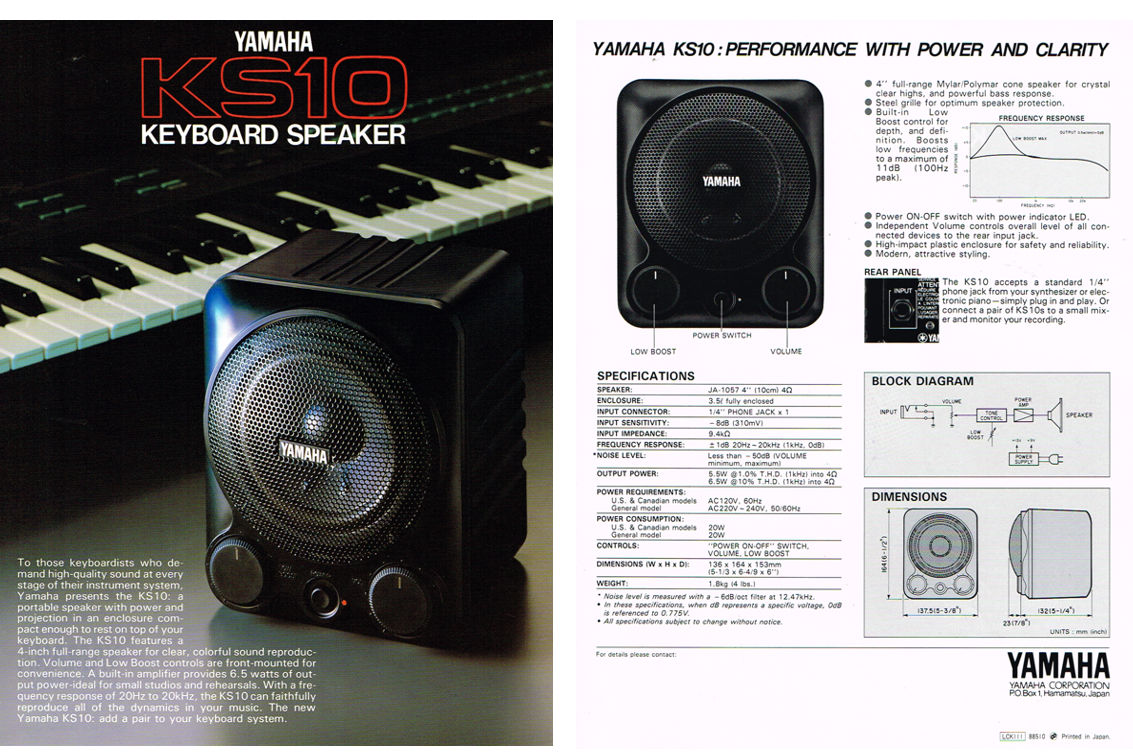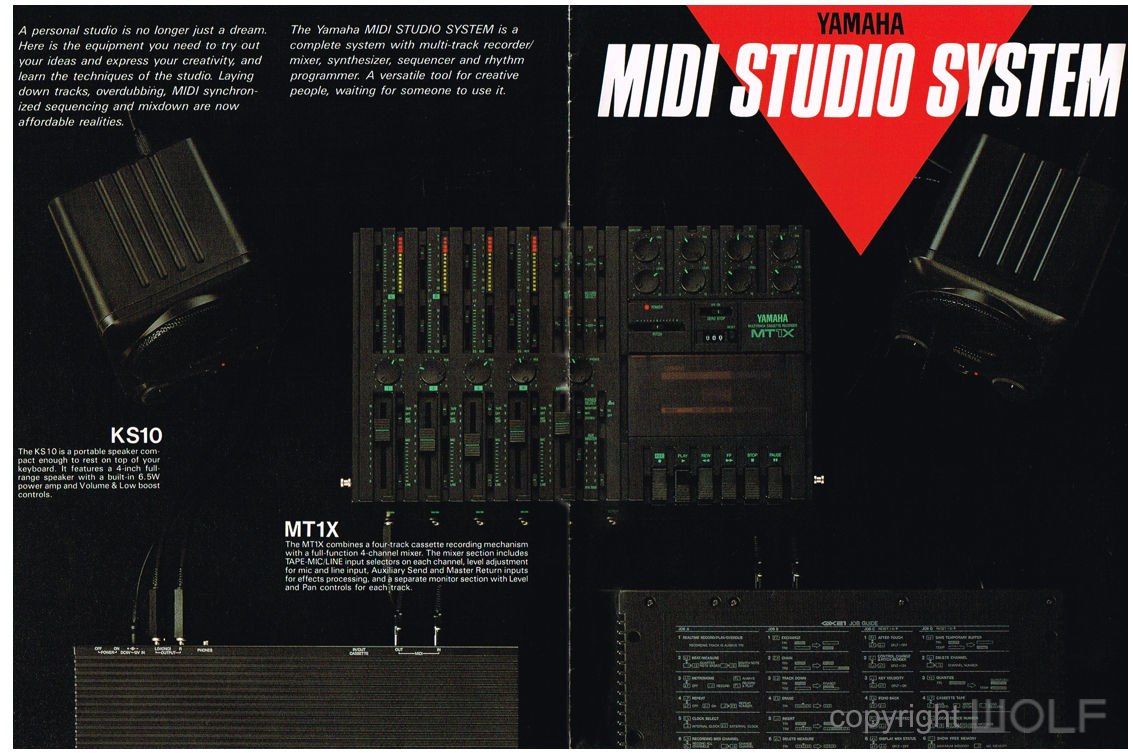 Promotional fold out brochure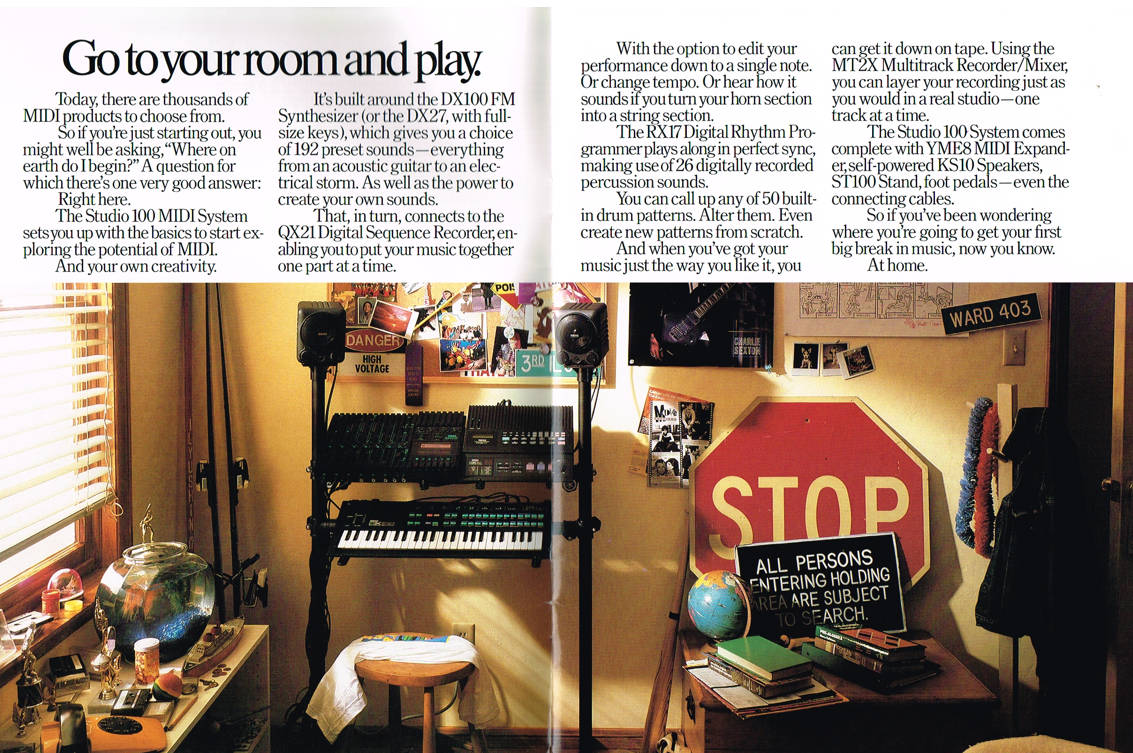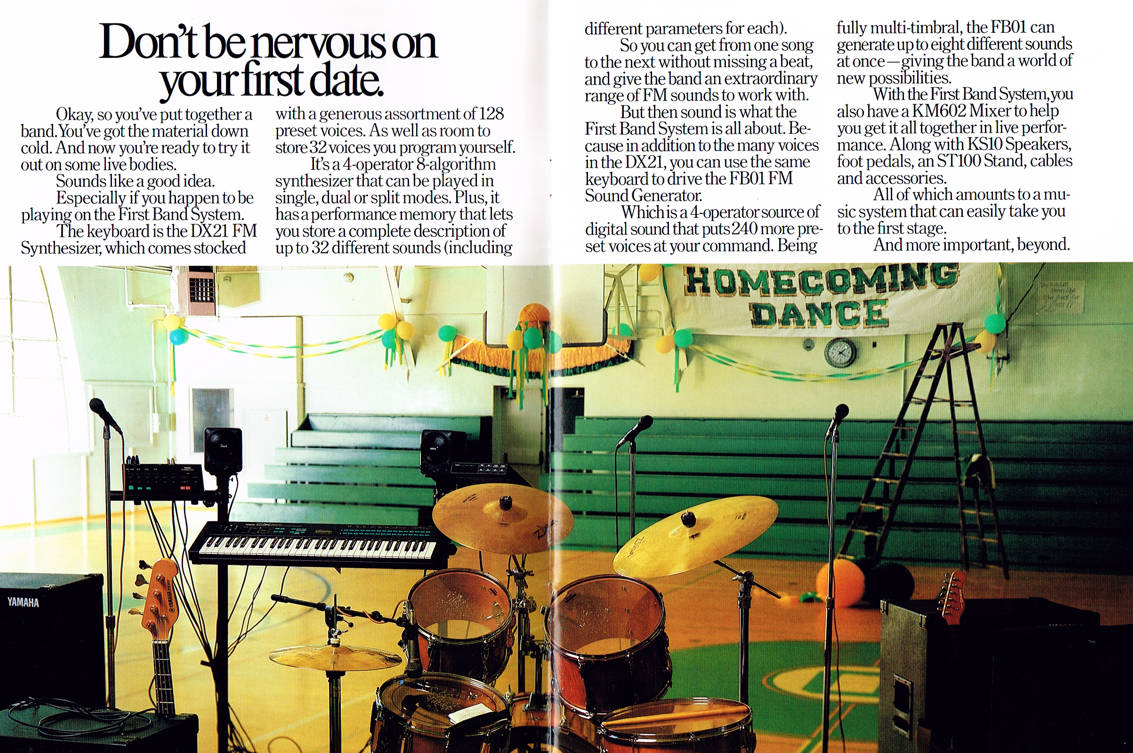 The KS-10 was perfect for small setups as illustrated in these images from A YAMAHA product brochure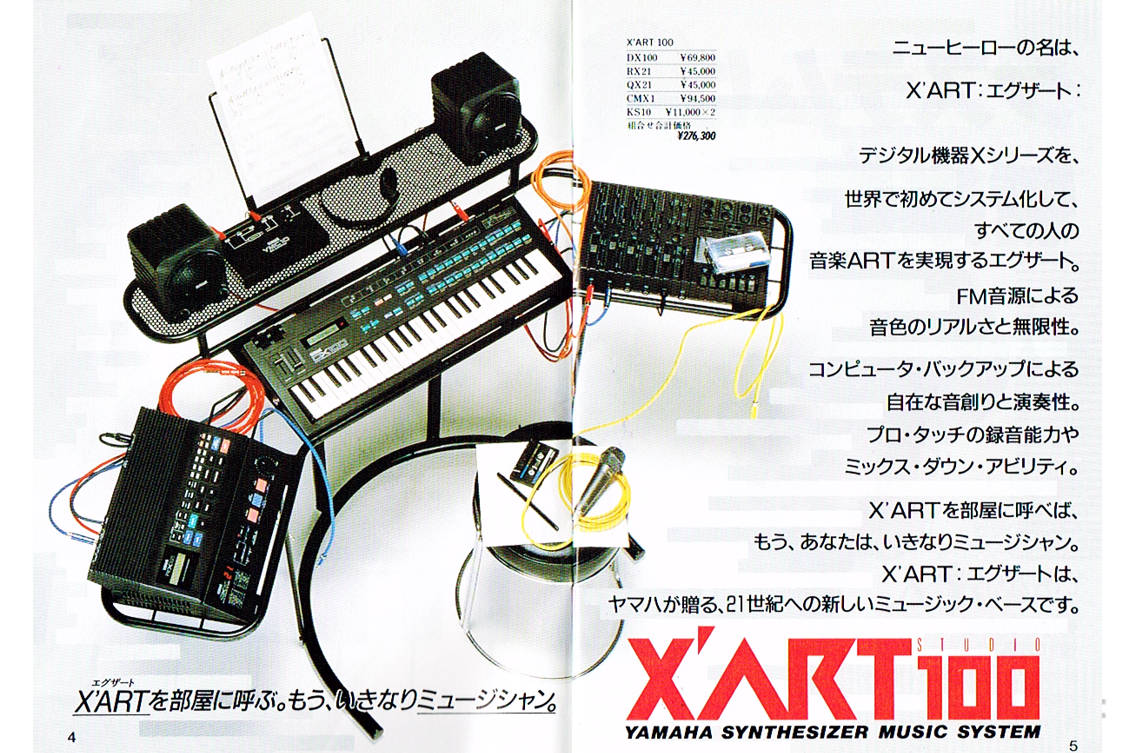 Yamaha designed and created a mini studio set up with the DX100 at the center and a pair of KS-10 speakers. It even had a purpose built stand called the LG-SMS20. In Japan they called it the X'ART Studio 100.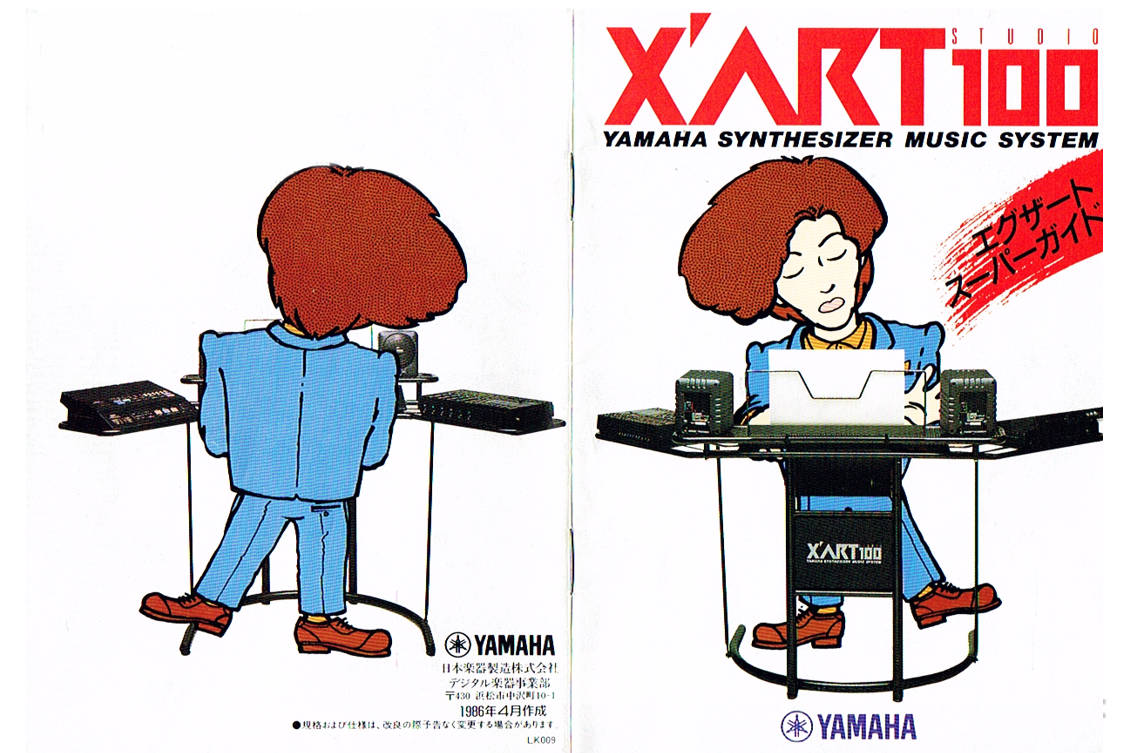 The X'ART Studio 100 was promoted in this mini brochure/booklet.
WOLF DESIGN EXCELLENCE SCORE = 6.7
The information in this review is intended for informational or educational purposes to provide readers an understanding of how something may be seen from a certain design perspective. In this case it is from the view point of WOLF DESIGNS. As design is subjective this review should only be considered as an independent opinion. Information further to being of an opinion is provided to the best of our knowledge based on our own research at the time of doing the review. We cannot be held responsible for any inaccuracies or inconsistencies and reserve the right to change or update any content as appropriate.
The final responsibility of the design resides with the original manufacturer.