WOLF retro DESIGN  REVIEW. 24th August 2022
Still futuristic after 50 years?
A retro review looks at products that are at least over ten years old from a present-day WOLF design perspective. While the technology and fashion of the period influence design, and are taken into consideration, great design ideas will transcend their eras to be timeless.
Interesting and factual information may be provided, but our review aims to deliver insight from the perspective of a designer's mind and eyes.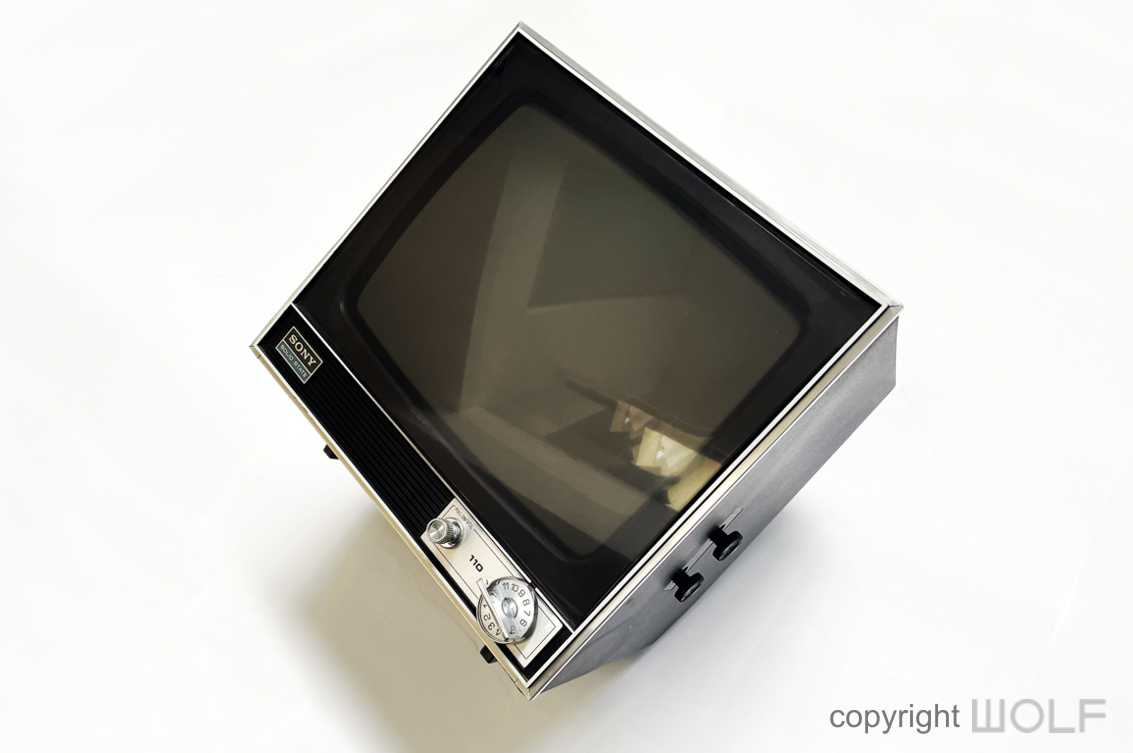 Introduction
Product Focus
As with most reviews the focus is on the design and its evolution within the industry. The functioning systems and sound quality are not necessarily considered.
Product description
The Sony TV-110-VZ from 1971 was intended an affordable portable black & white TV.
Price and Availability.
This TV was fairly novel in its day because of its size and portability. It was popular and you can find this model or similar variants for sale between $50 and $100 depending on condition.
Additional information
There is very little information available on the TV-110VZ. Sony had many variations on this model during the early 70s. In the UK it was labelled as the TV-110UK. It was ideal for use with the reel-to-reel video recorders and early VCRs of that era.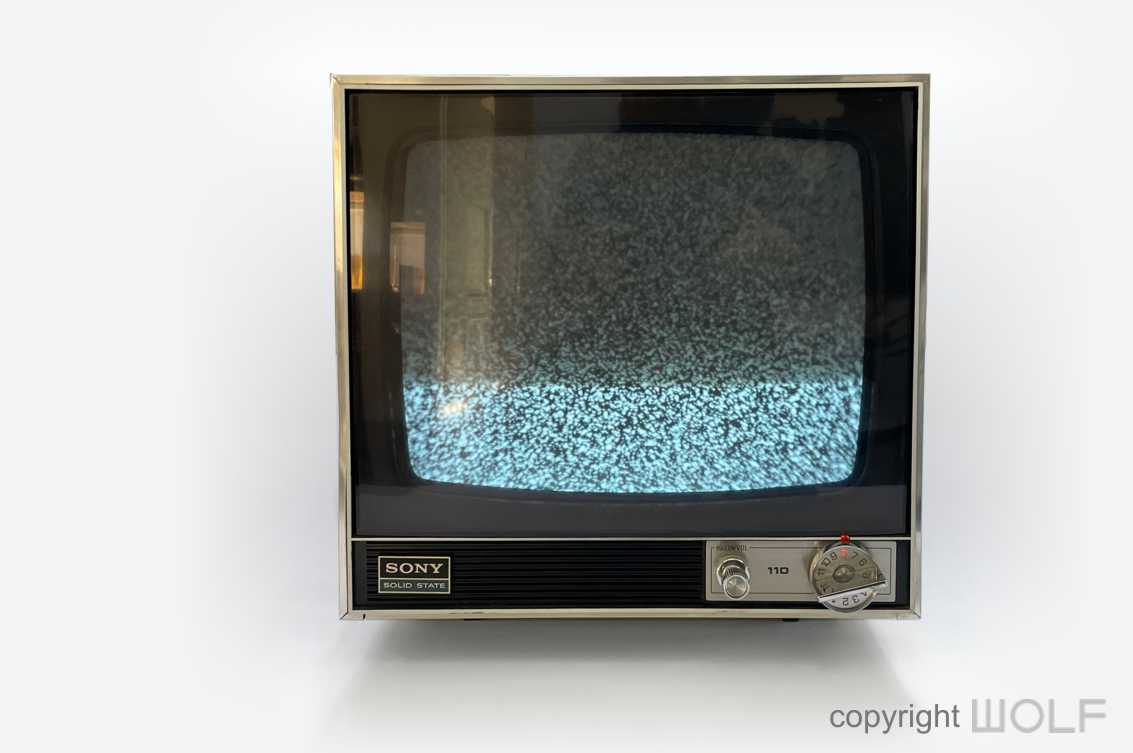 Review.
First impression/ Delight
Tube TV's are quickly disappearing out of sight and mind so when trying to view this as if it were for the first time it does come across as a rather curious box made out of plastic.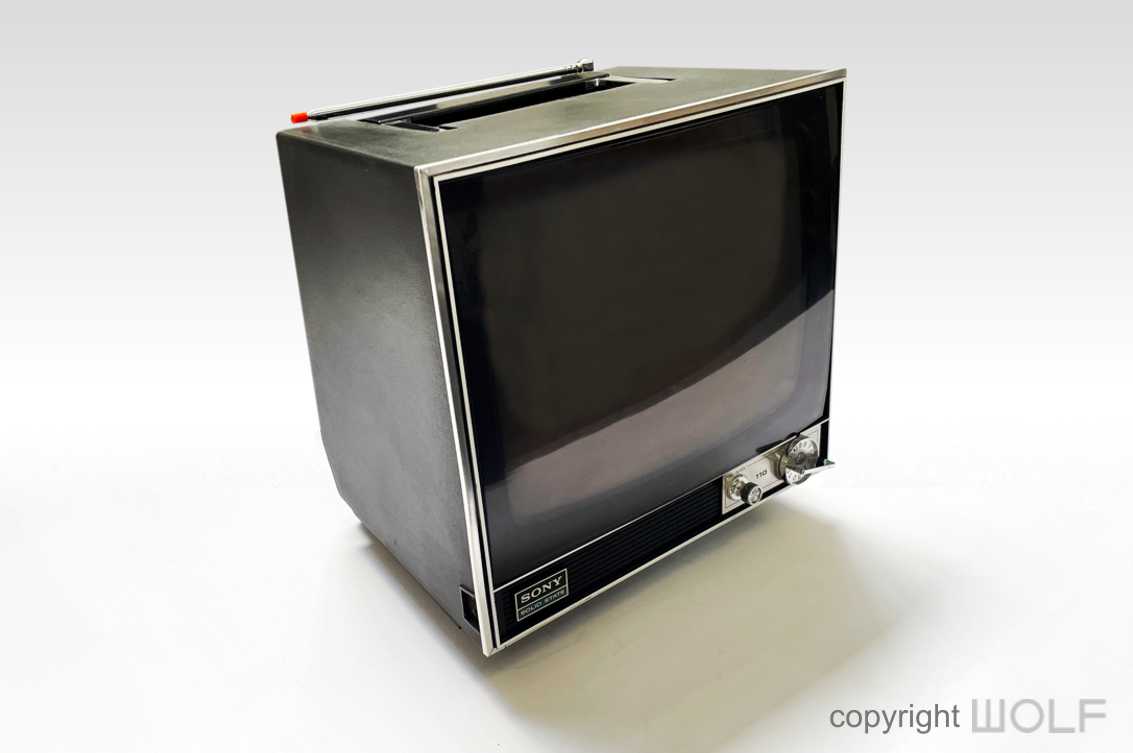 Exterior Design Review
Most TVs of the era had a rectangular cuboid form. The TV-110-VZ appears more like a regular cube but with a slight wedge towards the rear to give it more edginess. These subtle angles are further enhanced with relatively tight corners.
Over the curved glass screen at the front is a piece of Perspex that is almost a perfect square. This flattens the face to be consistent with the sides for a more futuristic look. Beneath the screen is a simple black band that accommodated the controls, speaker and SONY logo.
A distinctive feature to this TV is a trim of aluminium that run the permitter of the TV at the front. It frames the front face and ties together with the silver controllers. On the top side is a carry handle and antenna that sit flush with the body when not in use.
The underside is recessed at the front with ventilation holes. There is also a slight recess to the side and together they create a shadow line that helps the TV to appear light and almost hovering from the front side.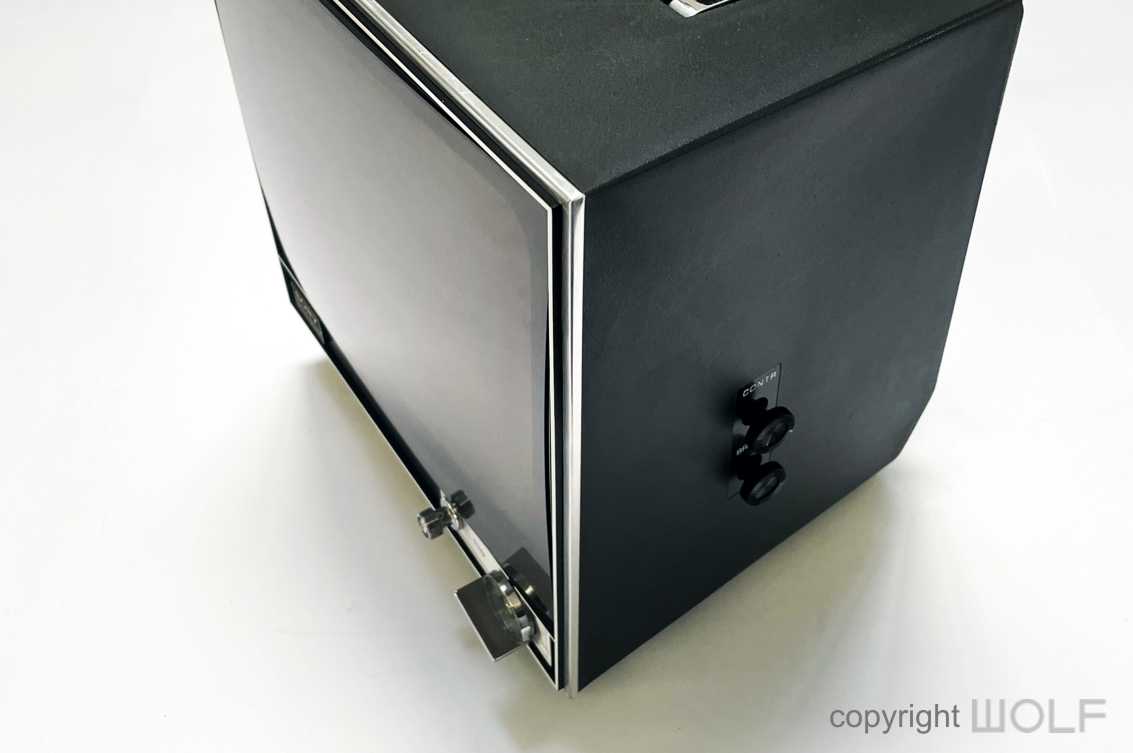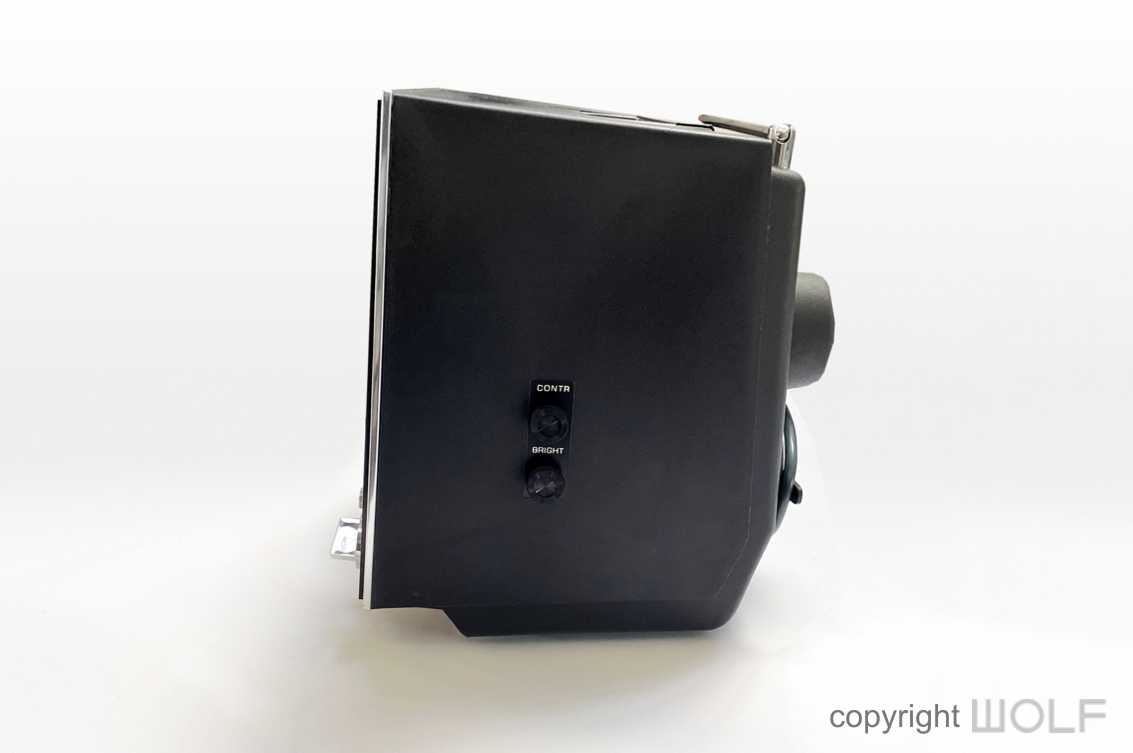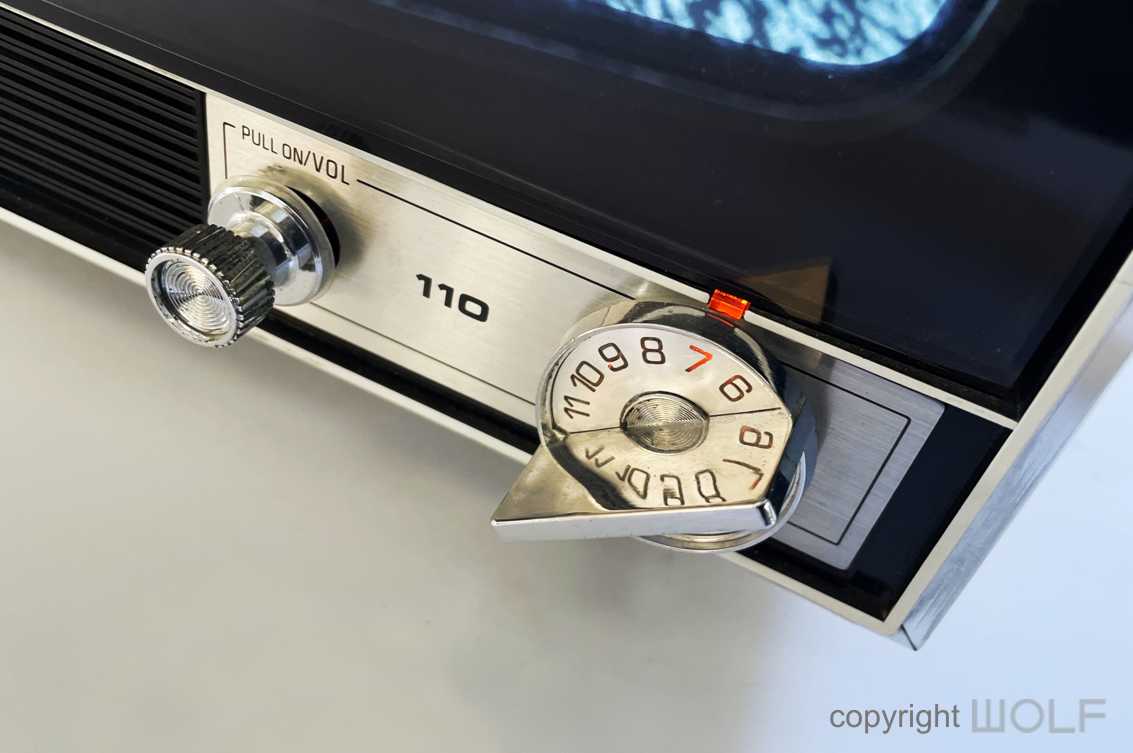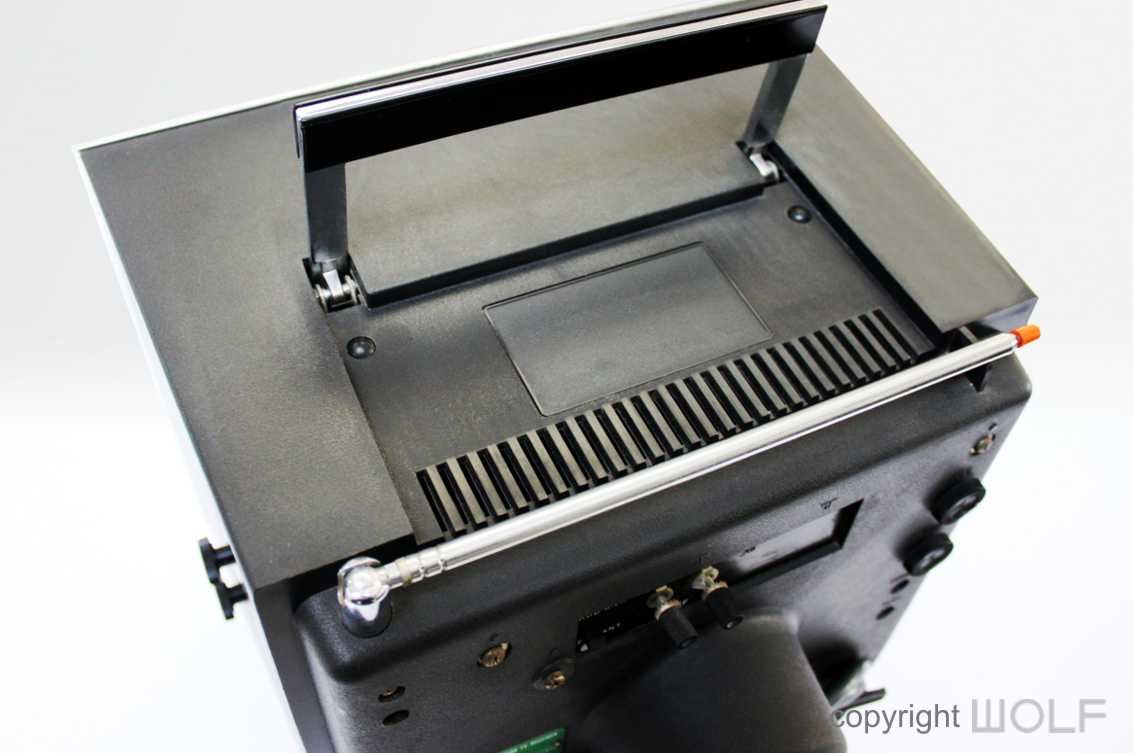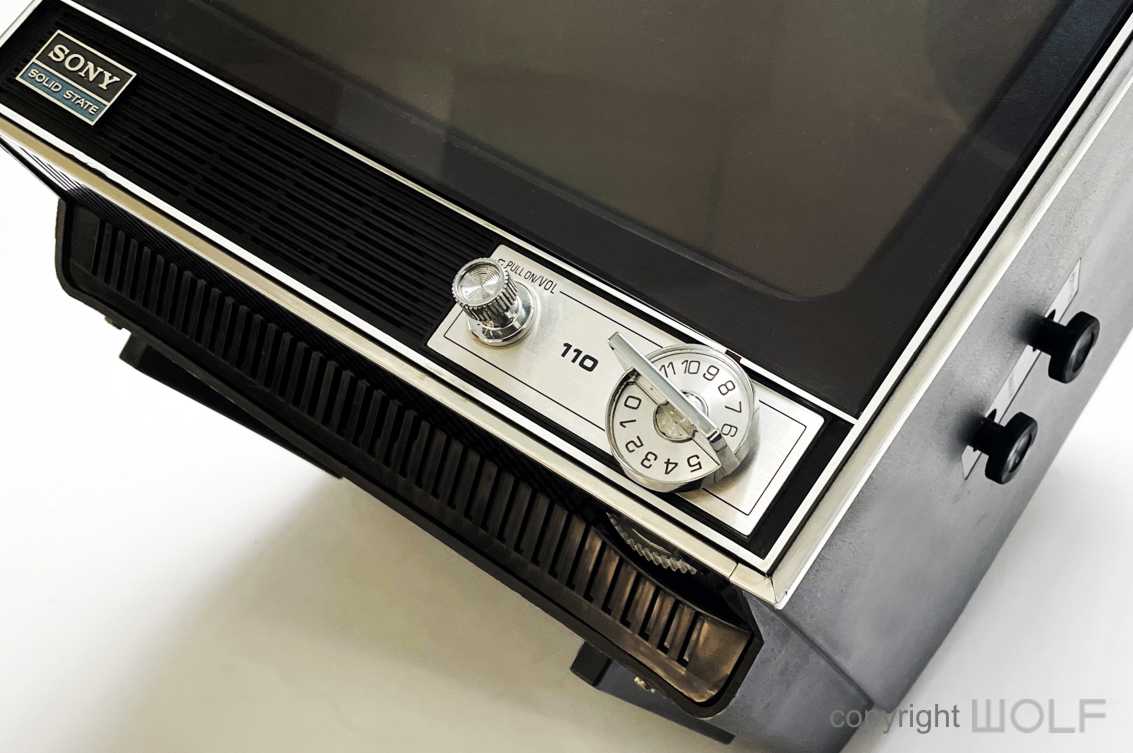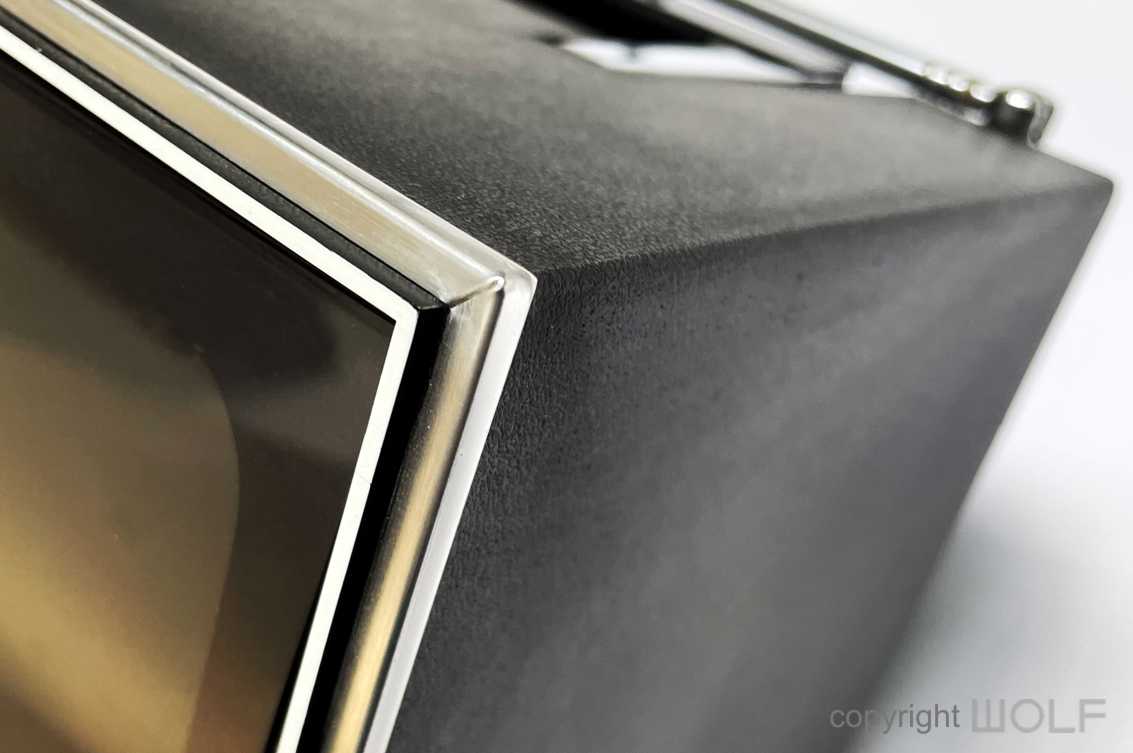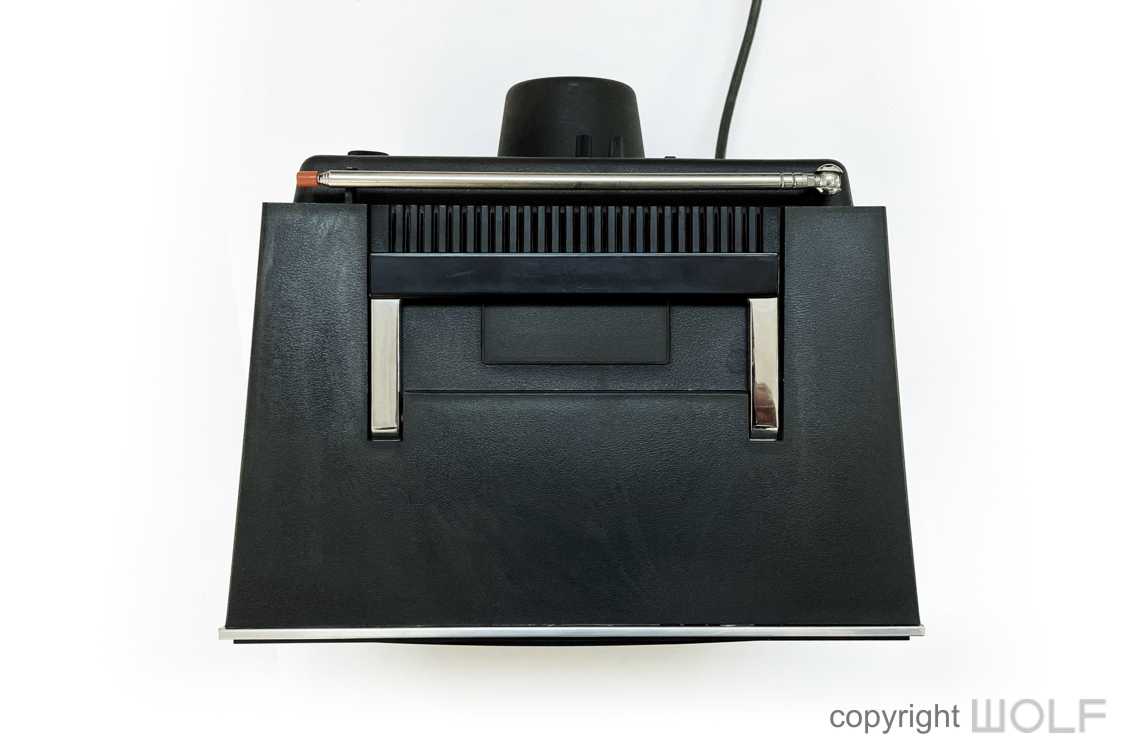 Craftmanship.
The black case is formed out of textured black plastic that has a slight amount of flexibility, perhaps necessary to accommodate expansion from heat. It's soft to touch and as a result is prone to scratches and scuffing.
The aluminium trim around the front face is soft and vulnerable. It is made out of single length with mitre cuts to allow it to fold around the corners. In our opinion this detailing is a little crude because the folded metal looks unrefined. Where the ends of the aluminium join together is also rather basic and gap is obvious.
The underside is made of a harder plastic and somehow together with the soft plastic casing feels rather flimsy and weak. Overall this is not as well detailed and finished as we expect, but coming out of the 60s we can appreciate a certain level of trial and error with new materials and technologies.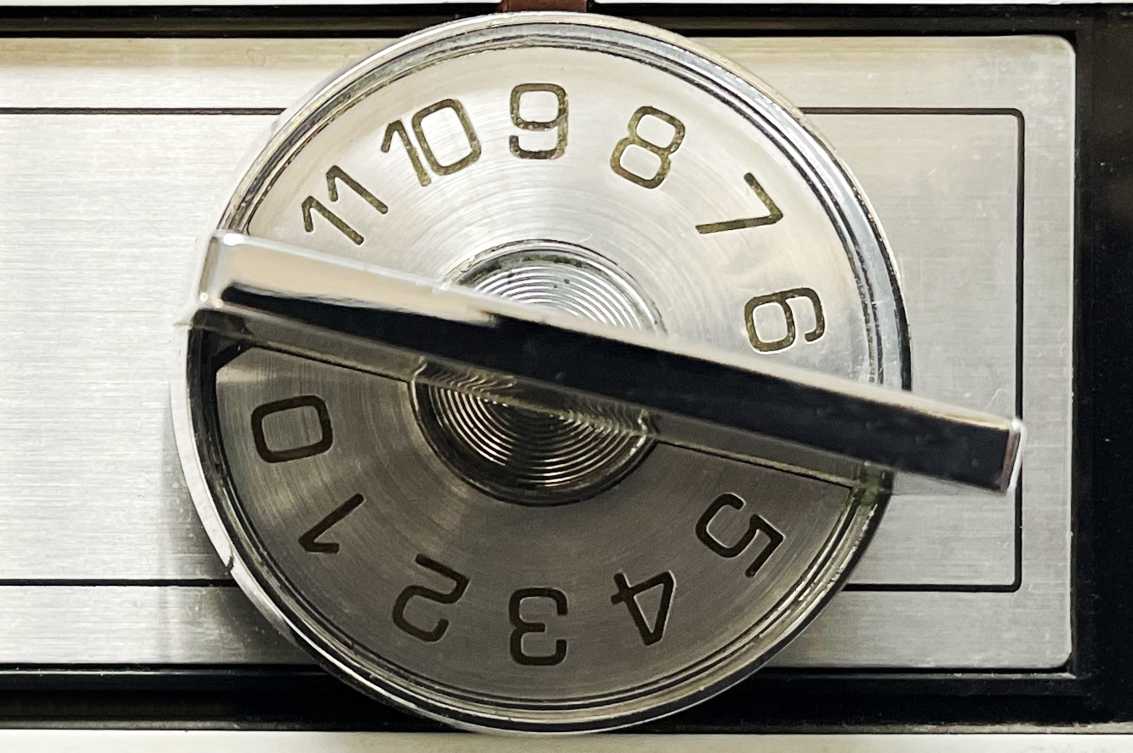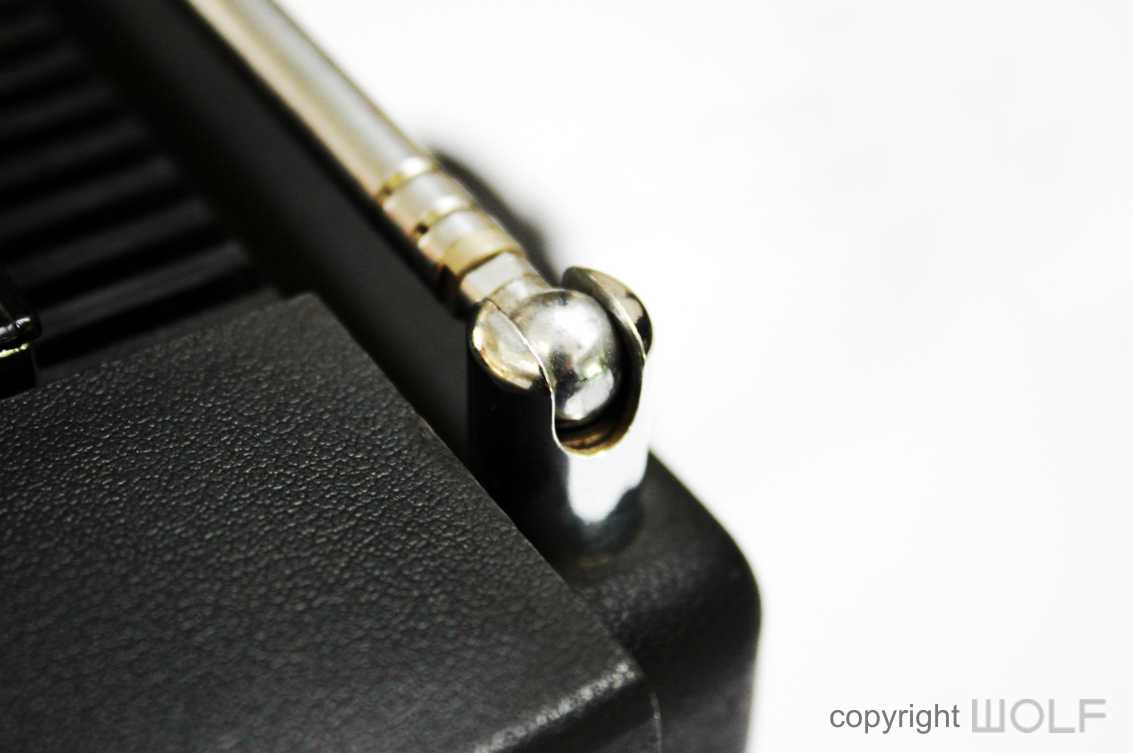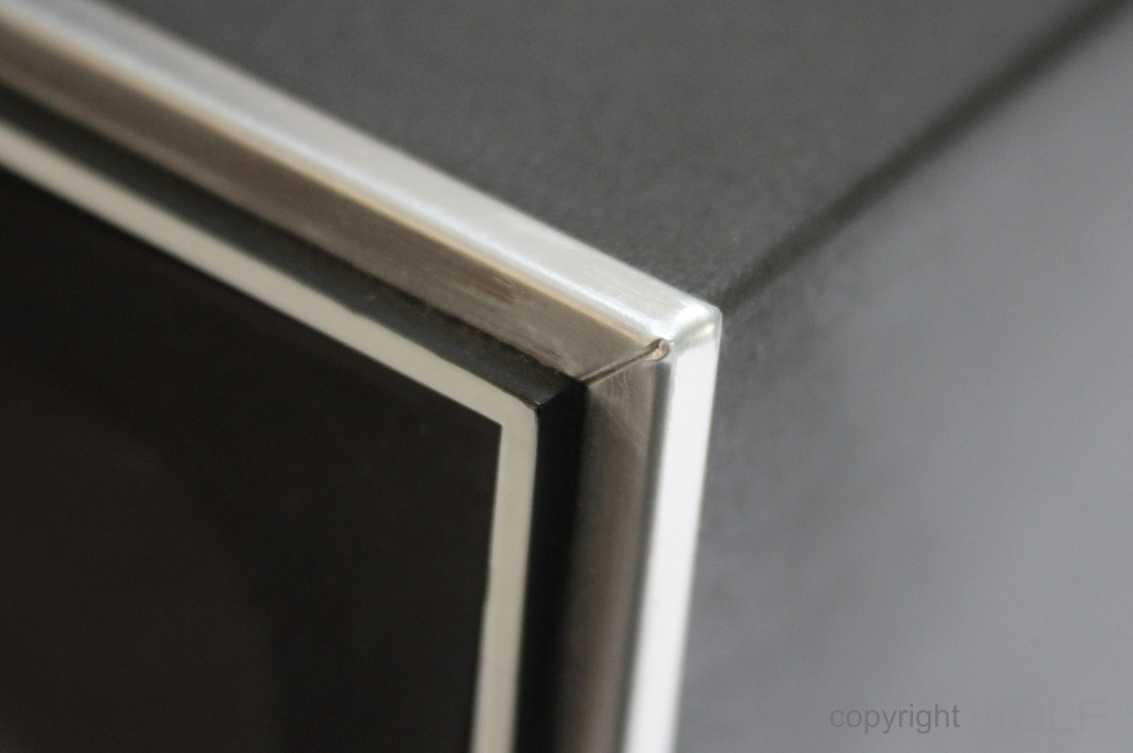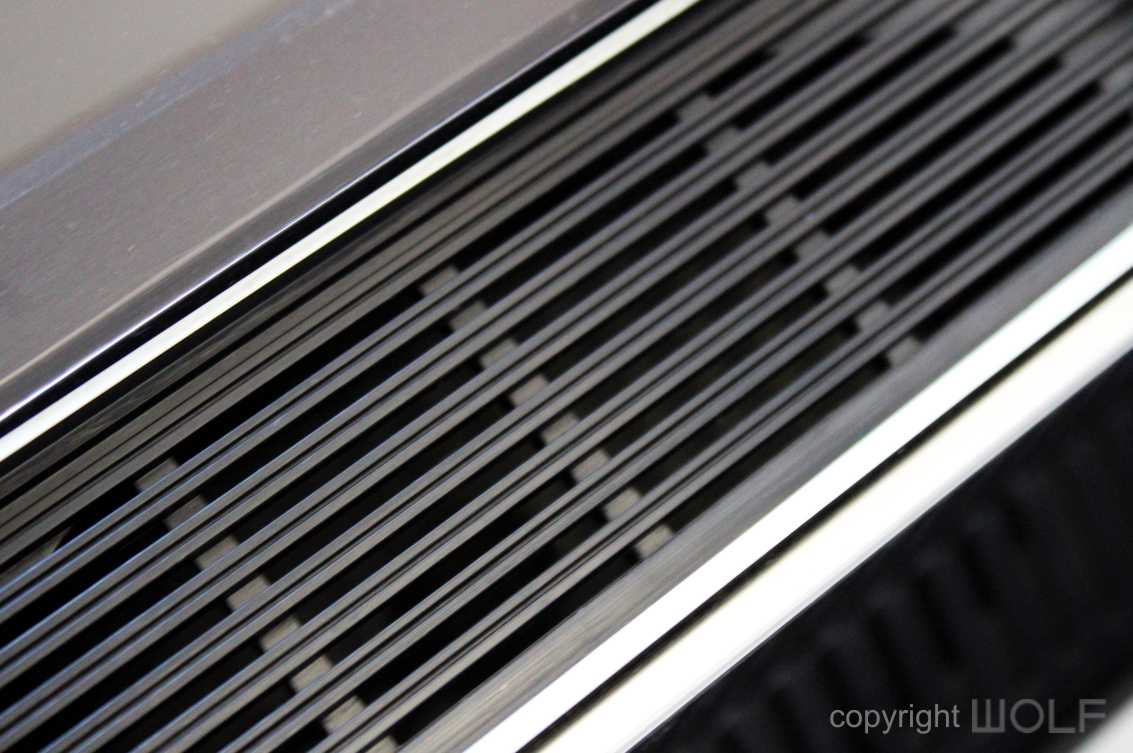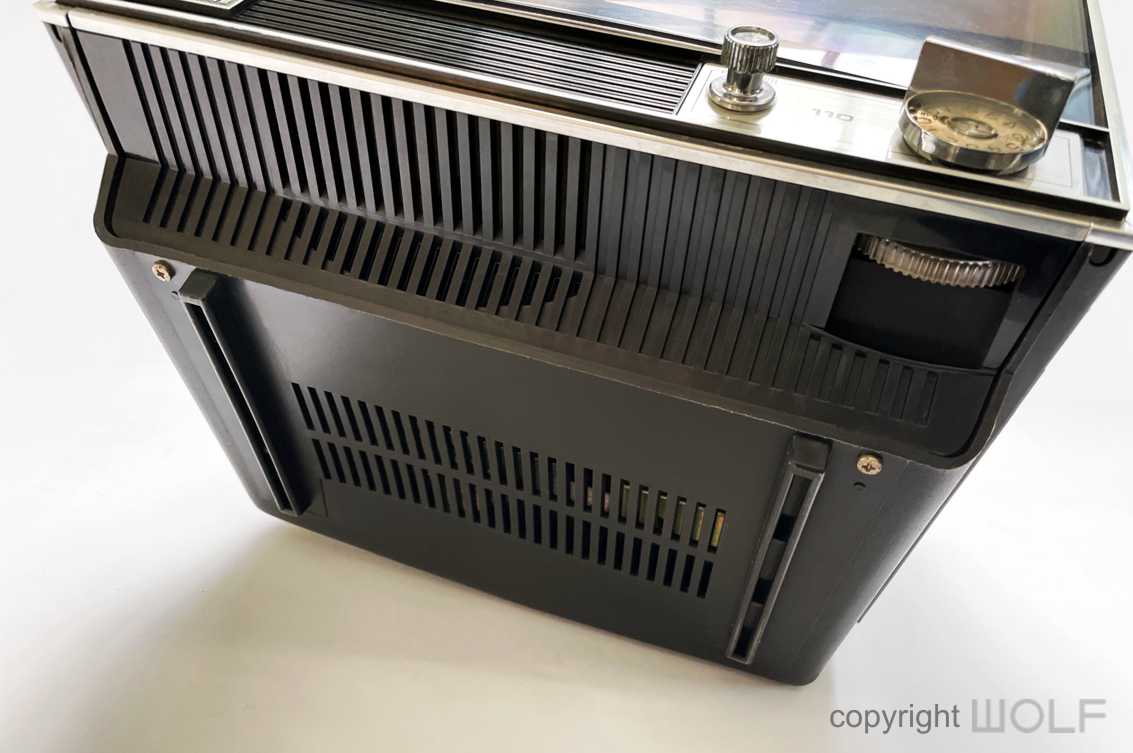 FUNCTION- Experience.
The buttons all stand proud and are easy enough to access. There is slight chunkiness to the dials but the metal finish feels nice to touch. The plastic contrast dial on the right side feels a bit cheap and out of place. There is only one orange light that illuminates to show the selected channel.
For 1971 this TV was compact and we appreciate how portable it is. The black plastic box is reasonably light and has a noticeable hollowness to it. The handle works well but is a little flimsy and thin to hold. Rubber bumpers on the underside would have been nice.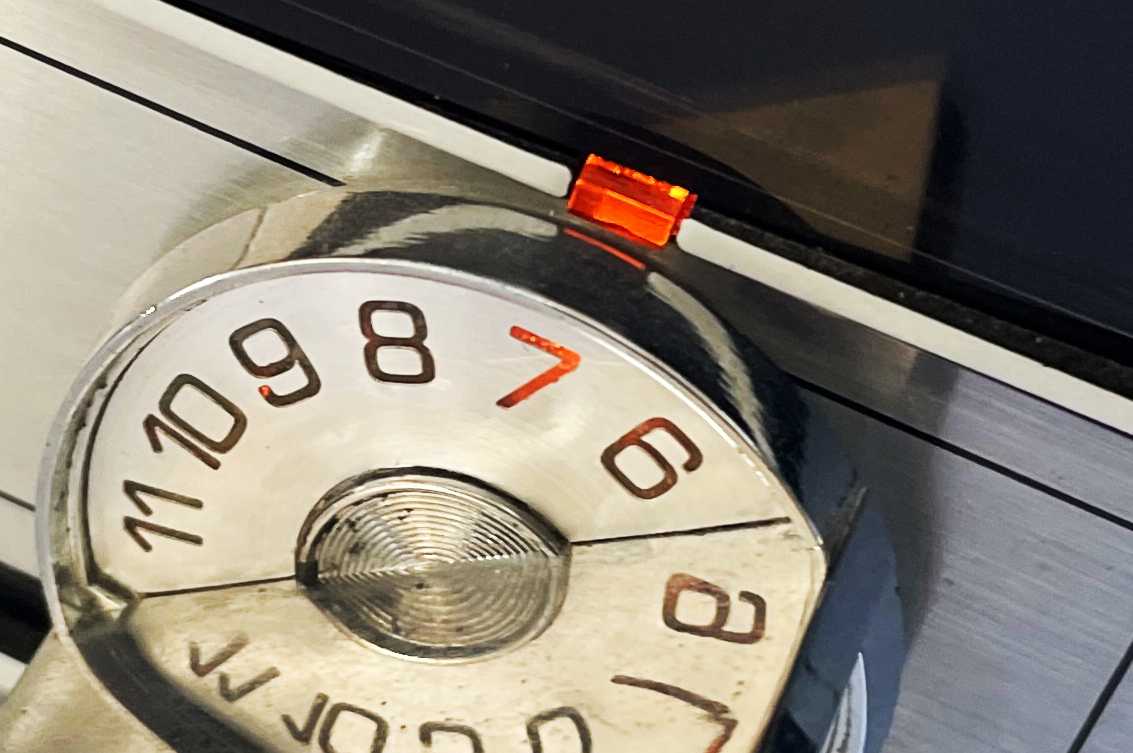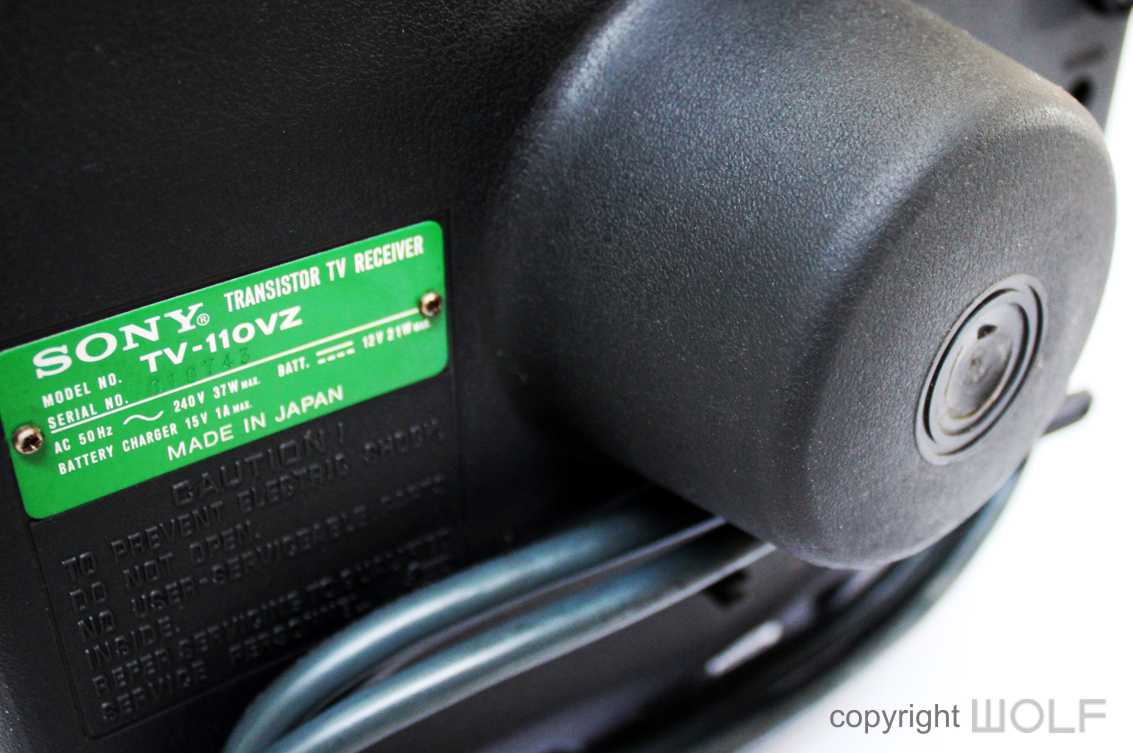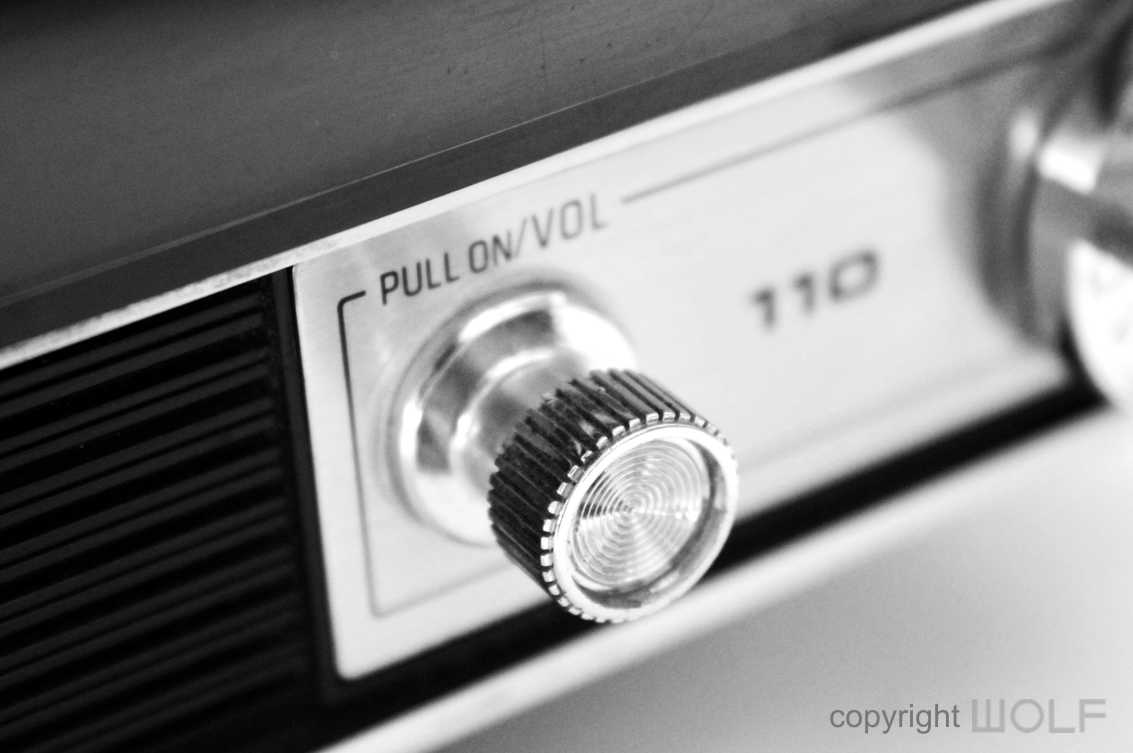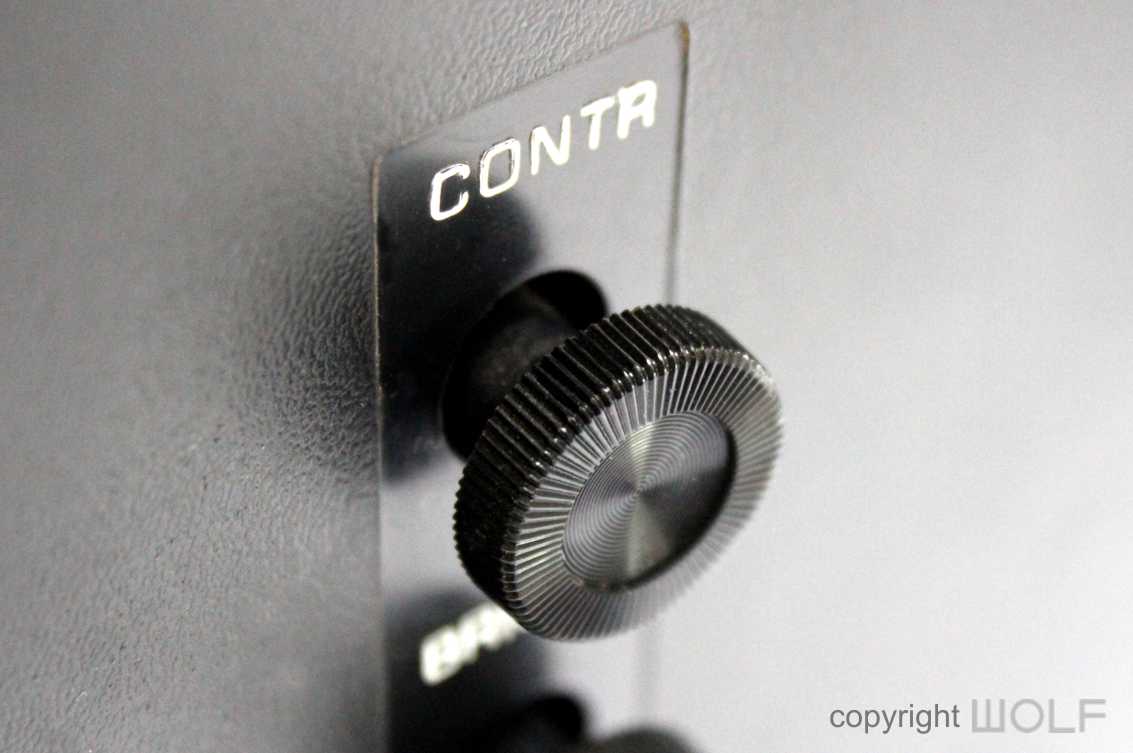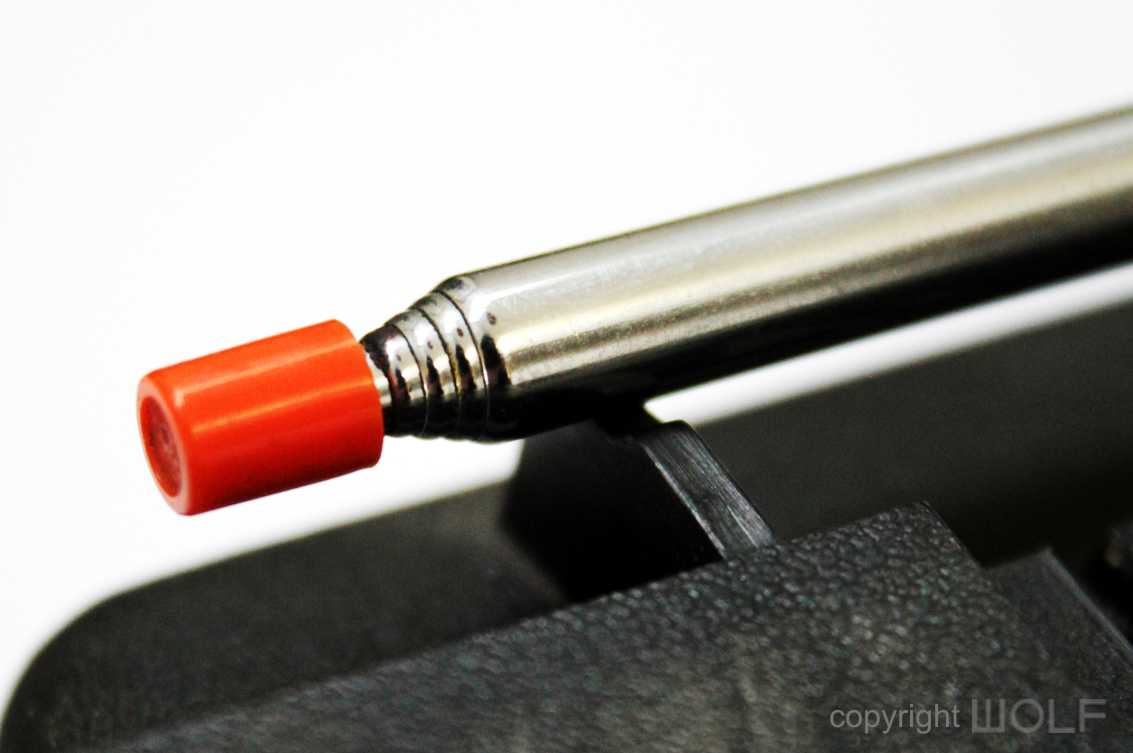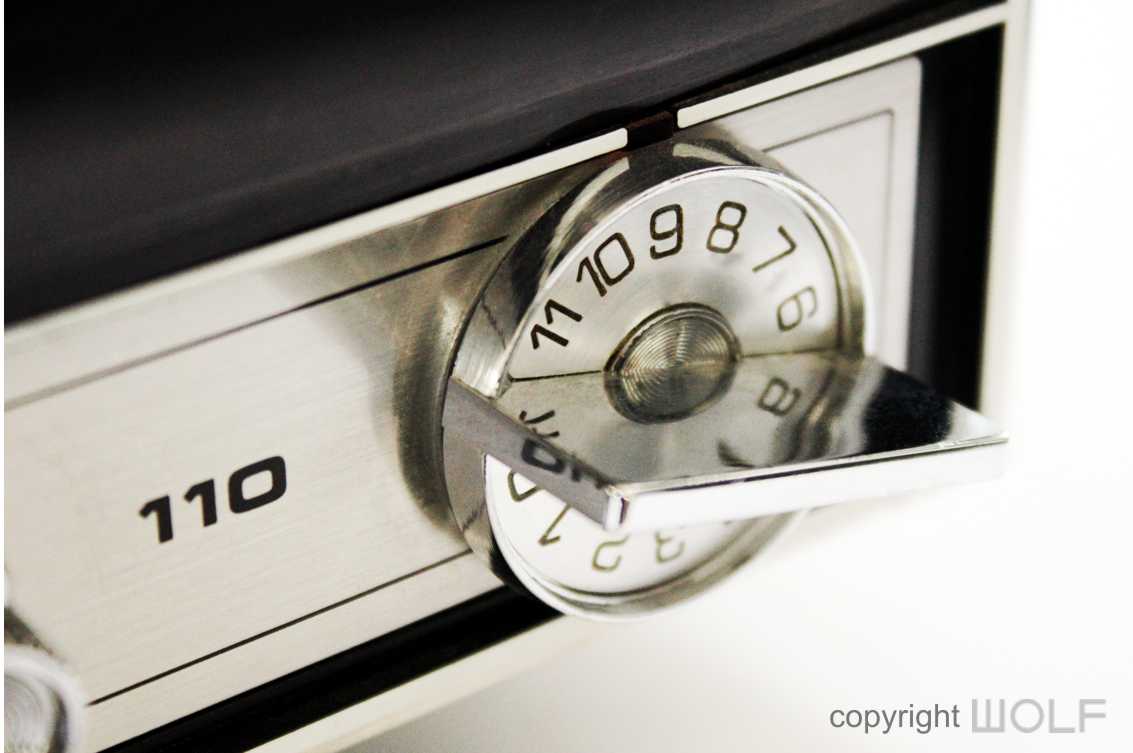 Desirability / Collectability and what to look for.
This TV is certainly a futuristic design statement but only a really good specimen will maintain this impression. The construction and assembly are not substantial or as good as most SONY products are known to be. These TVs are now over 50 years old so many will be rather rough and tatty. Most sold second hand are only suitable as spare parts and are worth under $50.  Only very clean examples are worth considering but they are hard to come by. You will need to be patient and prepared to pay more than you expect.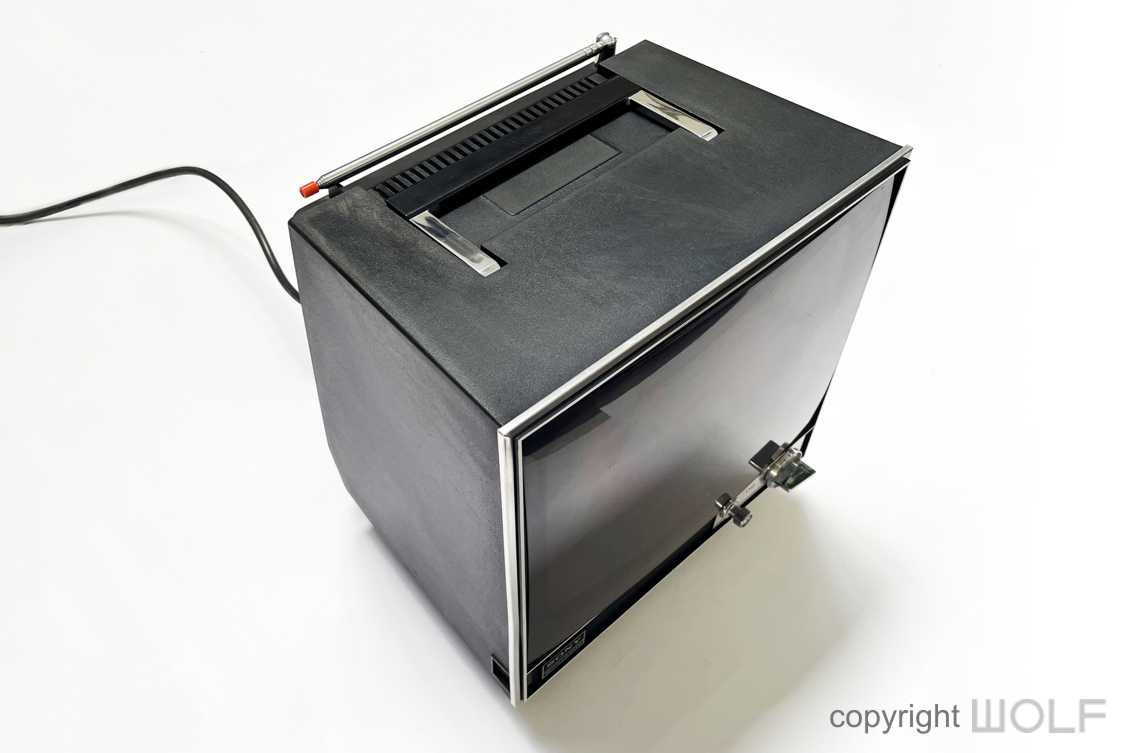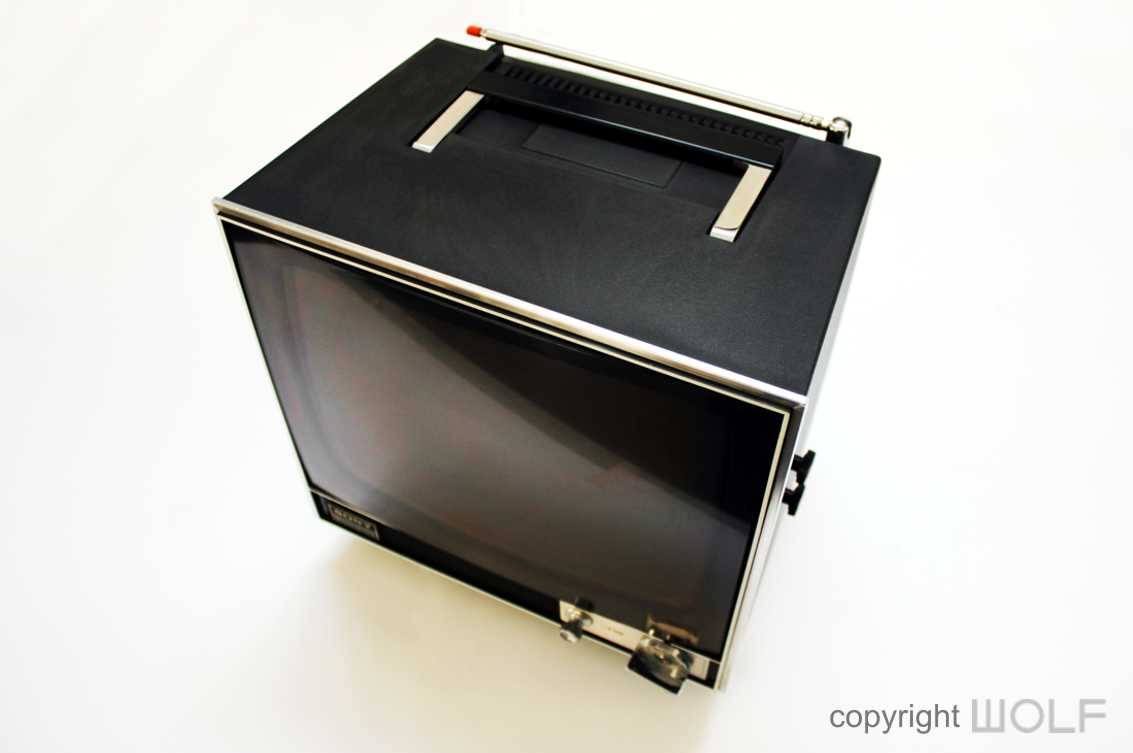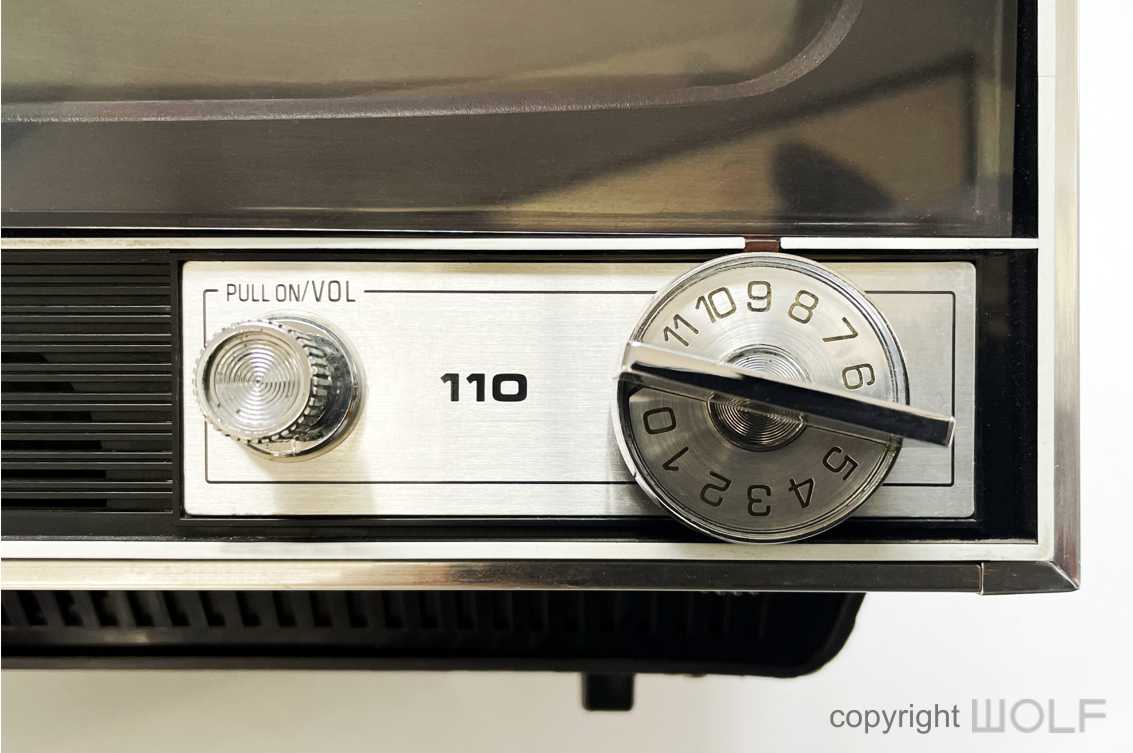 WORD OF THE WOLF
This TV is a great display and talking piece. As such we don't think it's essential to have a fully functioning one, but it should look as close to mint as possible. As suggested previously, they are cheaply built, and many have not survived through five decades. Good ones are therefore rare and worth snapping up, especially if going for a bargain.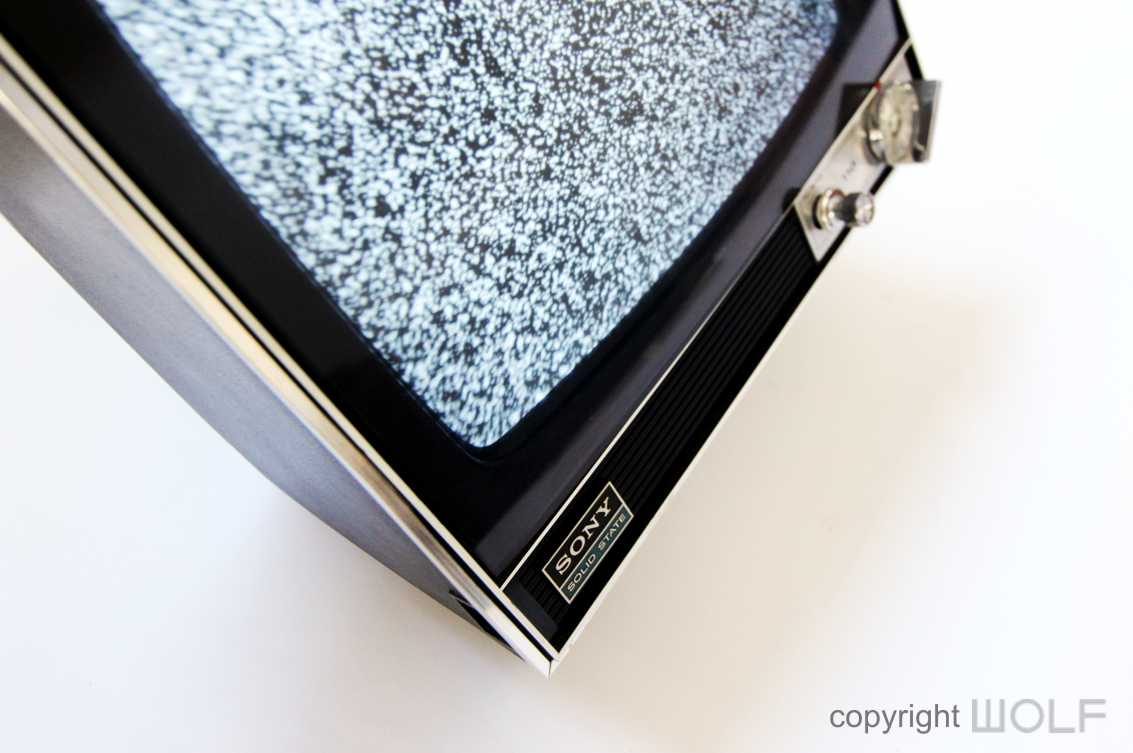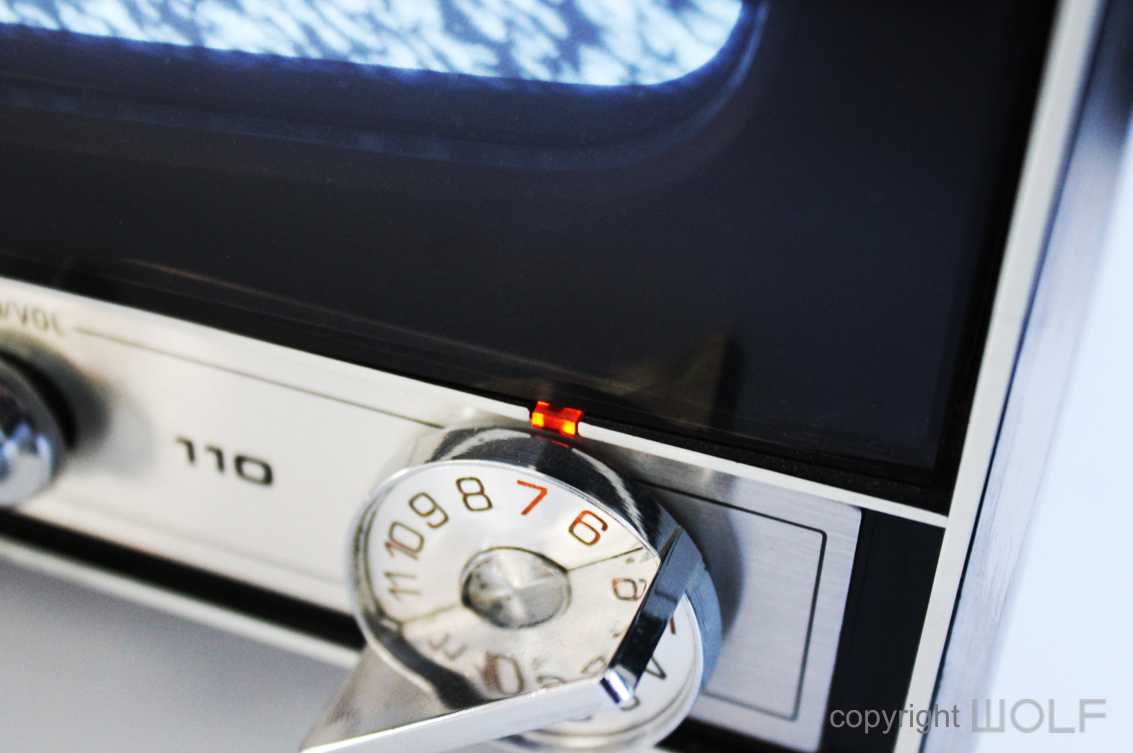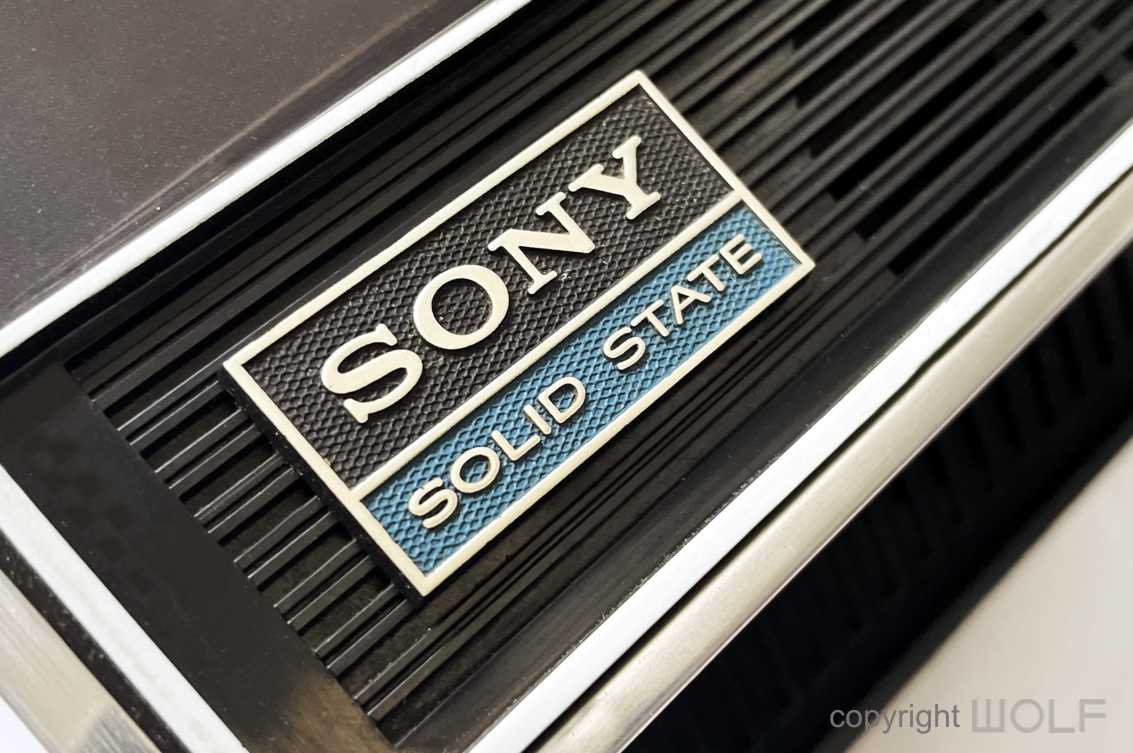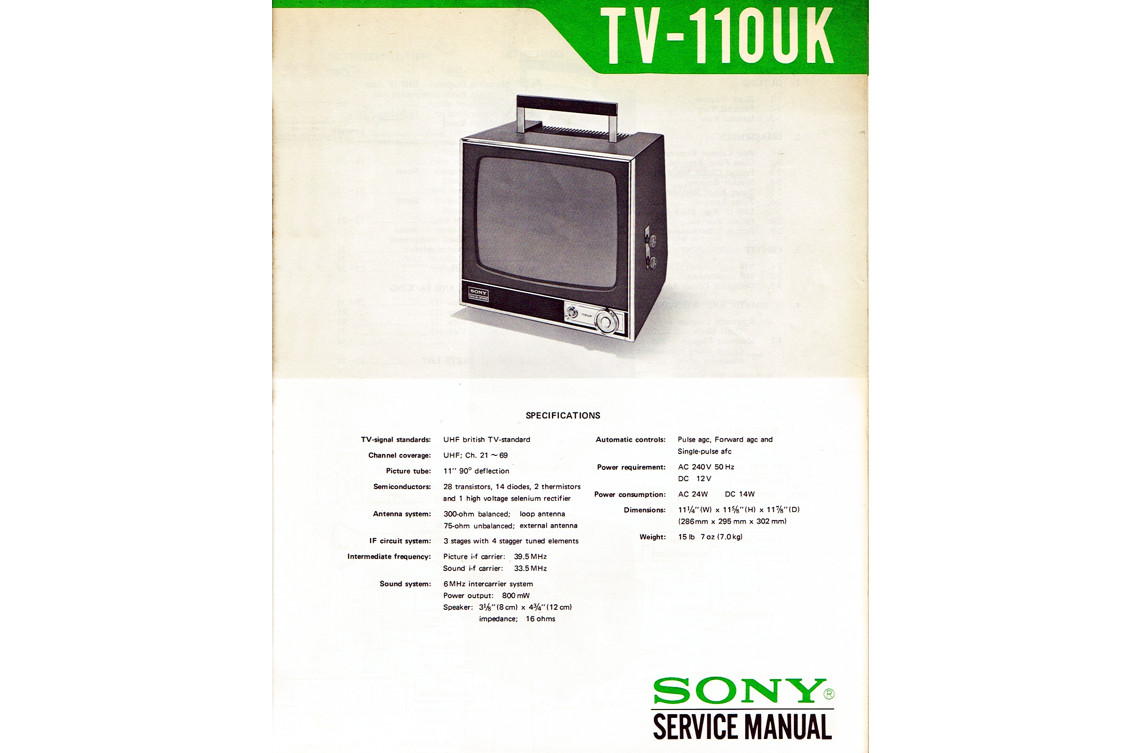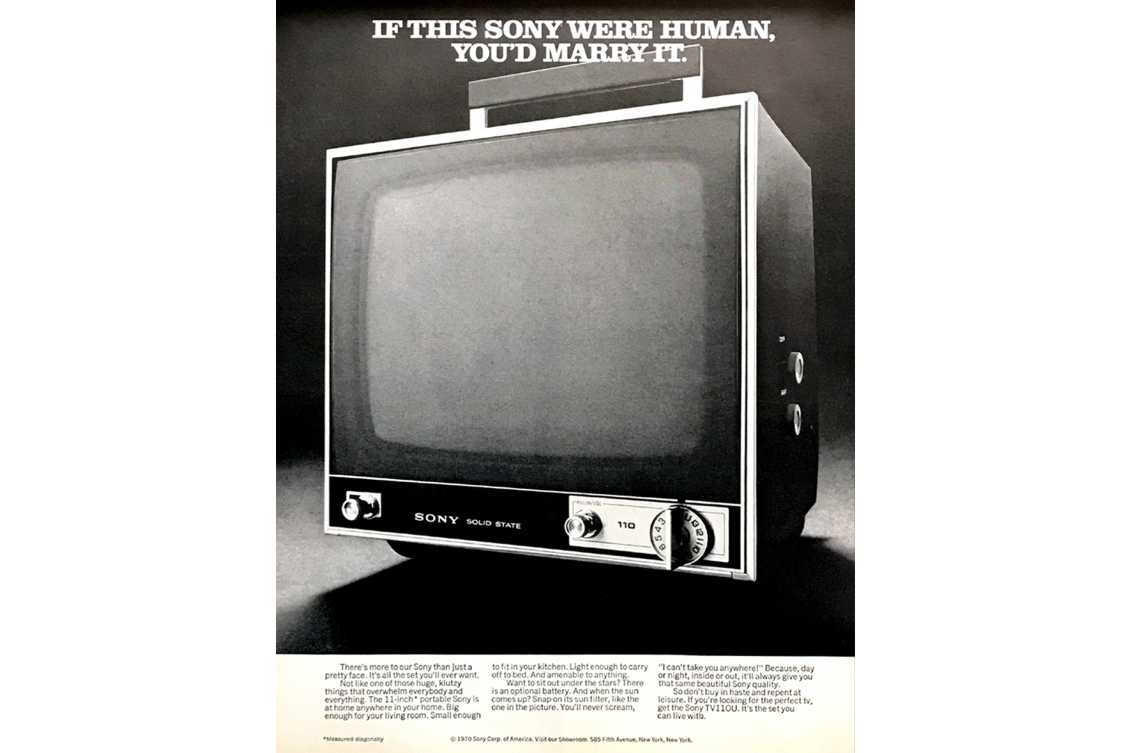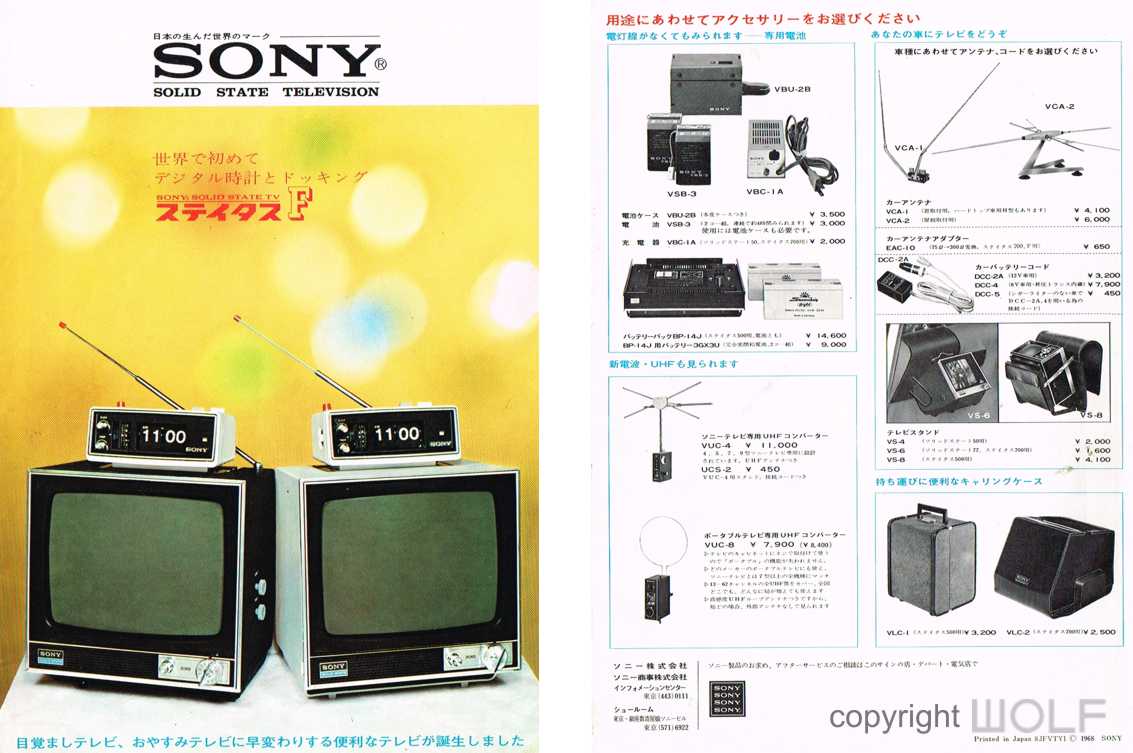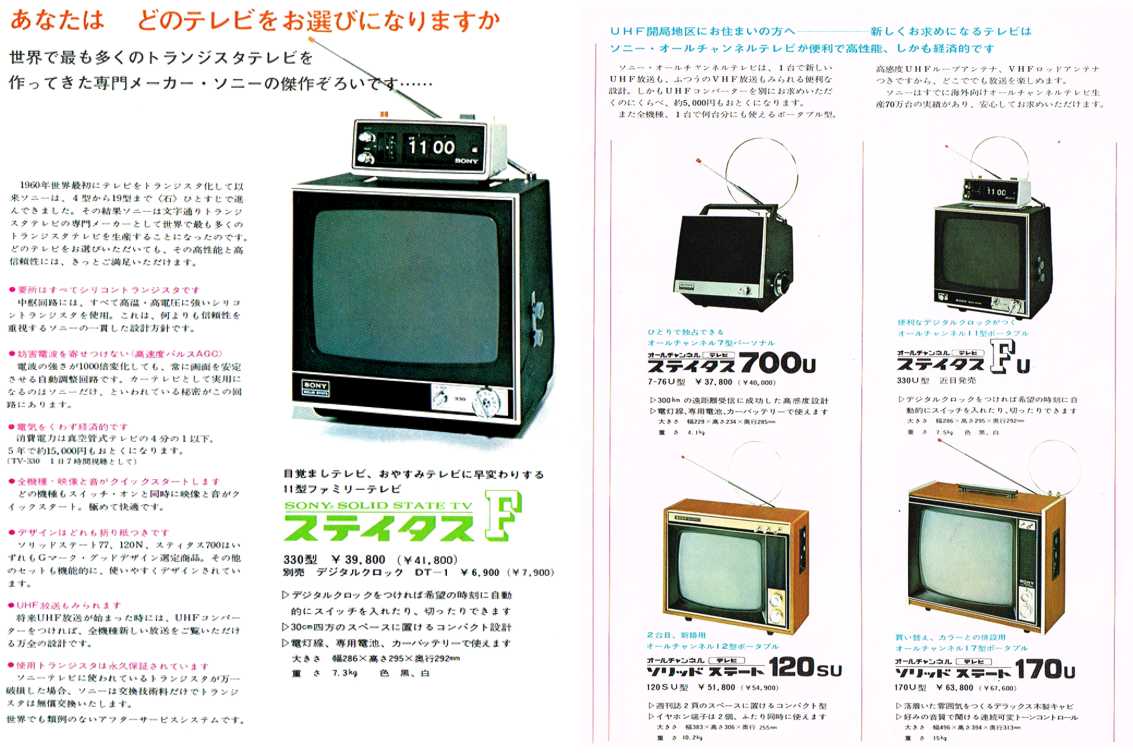 Rare Japanese Sony portable TV brochure
WOLF DESIGN EXCELLENCE SCORE = 6.2
Disclaimer
The information in this review is intended for informational or educational purposes to provide readers an understanding of how something may be seen from a certain design perspective. In this case it is from the view point of WOLF DESIGNS. As design is subjective this review should only be considered as an independent opinion. Information further to being of an opinion is provided to the best of our knowledge based on our own research at the time of doing the review. We cannot be held responsible for any inaccuracies or inconsistencies and reserve the right to change or update any content as appropriate.
The final responsibility of the design resides with the original manufacturer.