WOLF retro DESIGN  REVIEW. 21st February 2023
A retro review looks at products that are at least over ten years old from a present-day WOLF design perspective. While the technology and fashion of the period influence design, and are taken into consideration, great design ideas will transcend their eras to be timeless.
Interesting and factual information may be provided, but our review aims to deliver insight from the perspective of a designer's mind and eyes.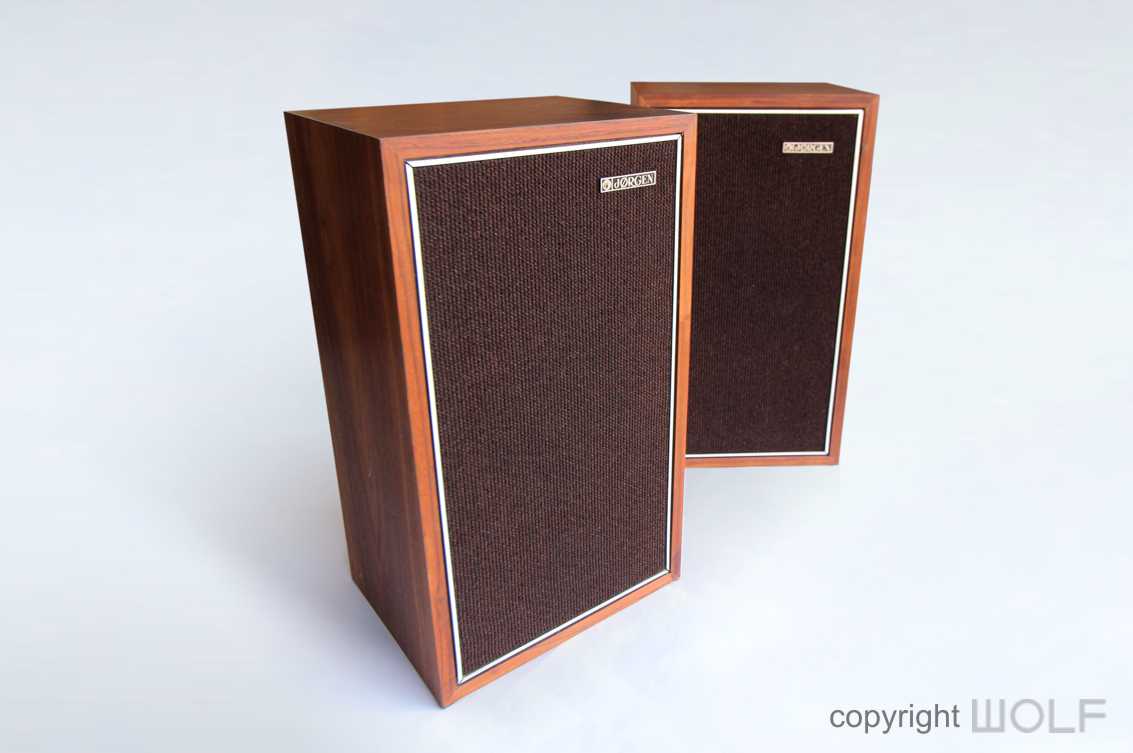 Clean, elegant and affordable.
Introduction
Product Focus
As with most reviews the focus is on the design and its evolution with the synthesizer. The functioning systems and sound quality are not necessarily considered.
Product description
The AMI Jorgen SE-50 is a bookshelf style speaker made in the mid-1970s.
Price and Availability.
While relatively classy in appearance these were meant as an affordable option. At a garage sale or op shop you could probably still find these for very little. A polished-up pair in 100% working order could be anywhere between $50 and $100.
Additional information
There is very little information available on these speakers. We have not been able to identify the exact year that these were made. If anyone out there has more info please contact us.
Review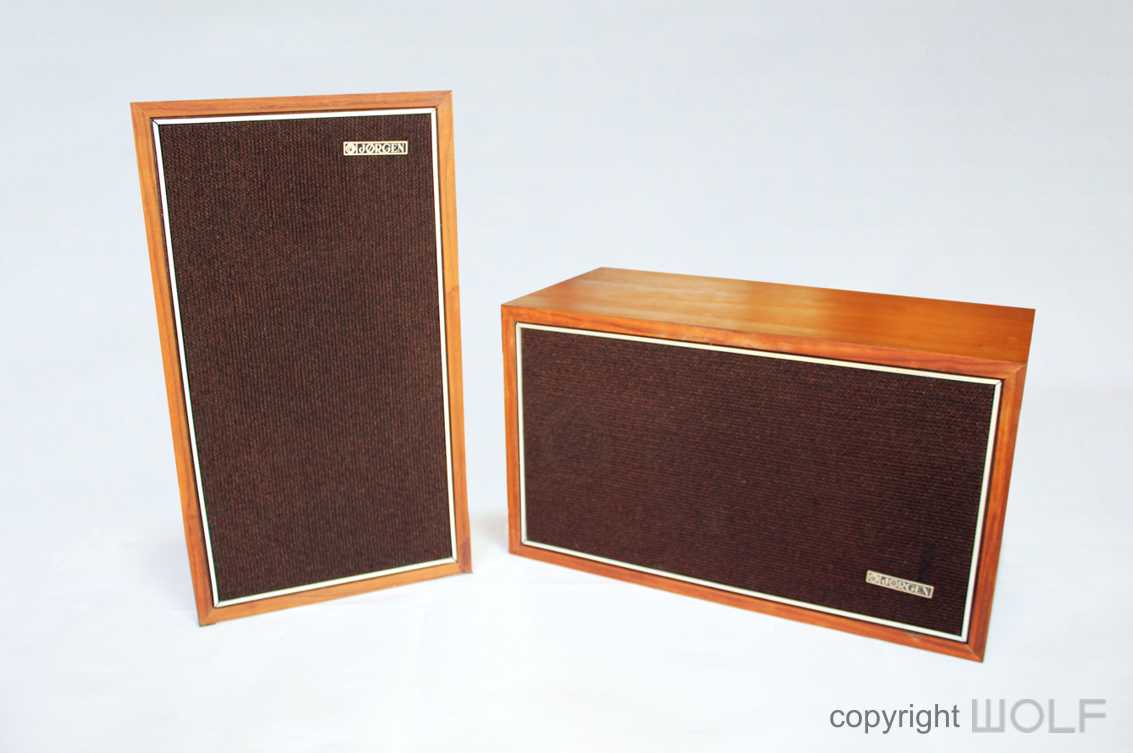 First impression/ Delight
The name Jorgen on a walnut veneered box certainly feels Danish, but these speakers are not heavy and knowing they were made in Japan in the 70s you do sense that these were meant as an affordable option to their genuine European counterparts. Regardless of that they still look right and today are quite beautiful and retro.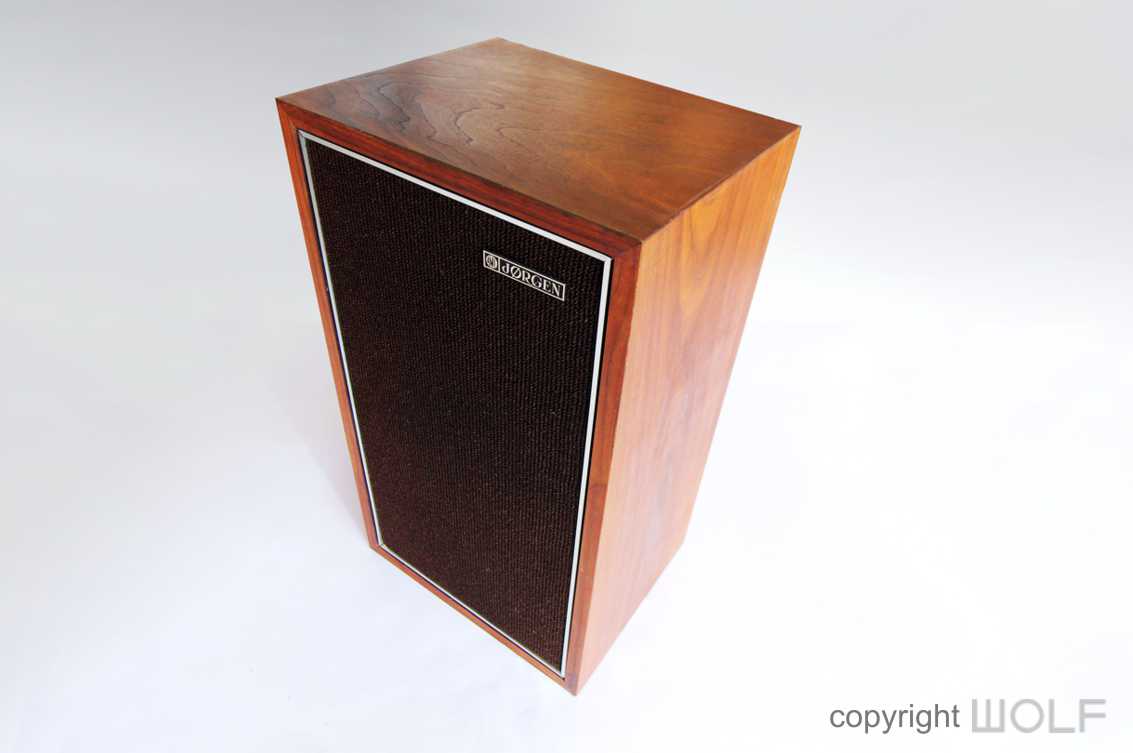 Exterior Design Review
The SE-50 speakers are well proportioned as mid-sized bookshelf speakers. The walnut exterior presents well with a luxurious feel. The speaker fabric is thickly textured in brown and black thread and is an immediate giveaway that these are old speakers. Framing this fabric is an aluminum trim with a shadow line detail to the wooden edge. This neat detailing adds greatly to the timelessness of these speakers.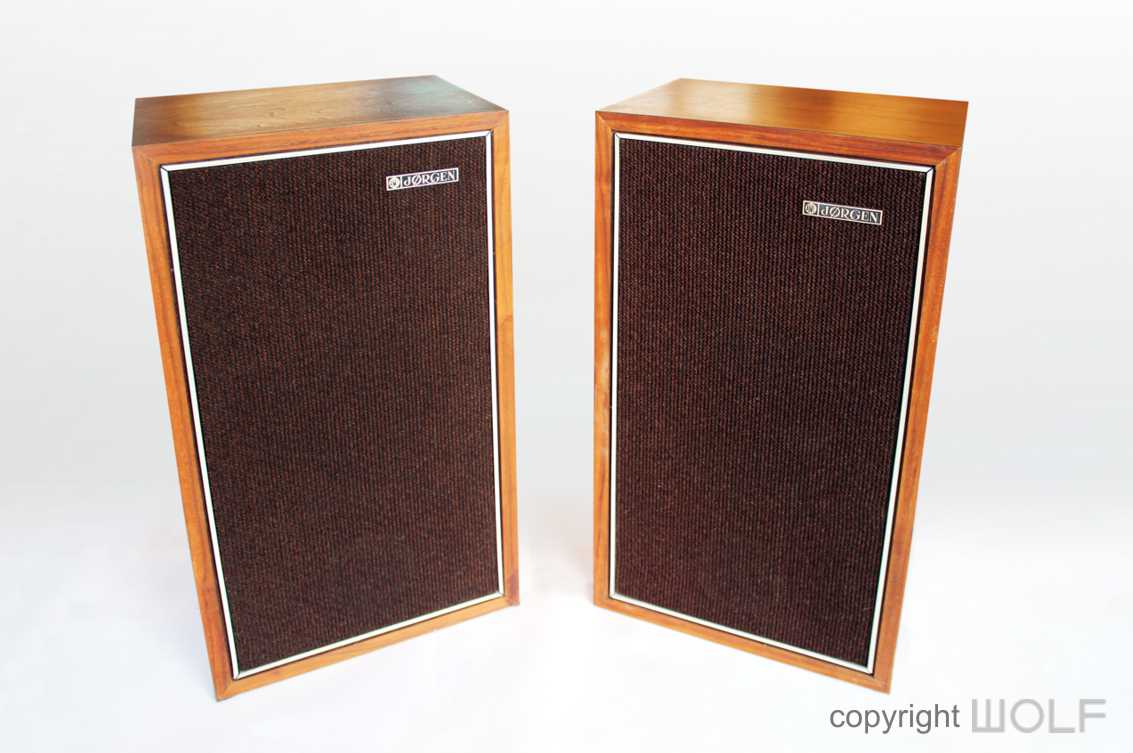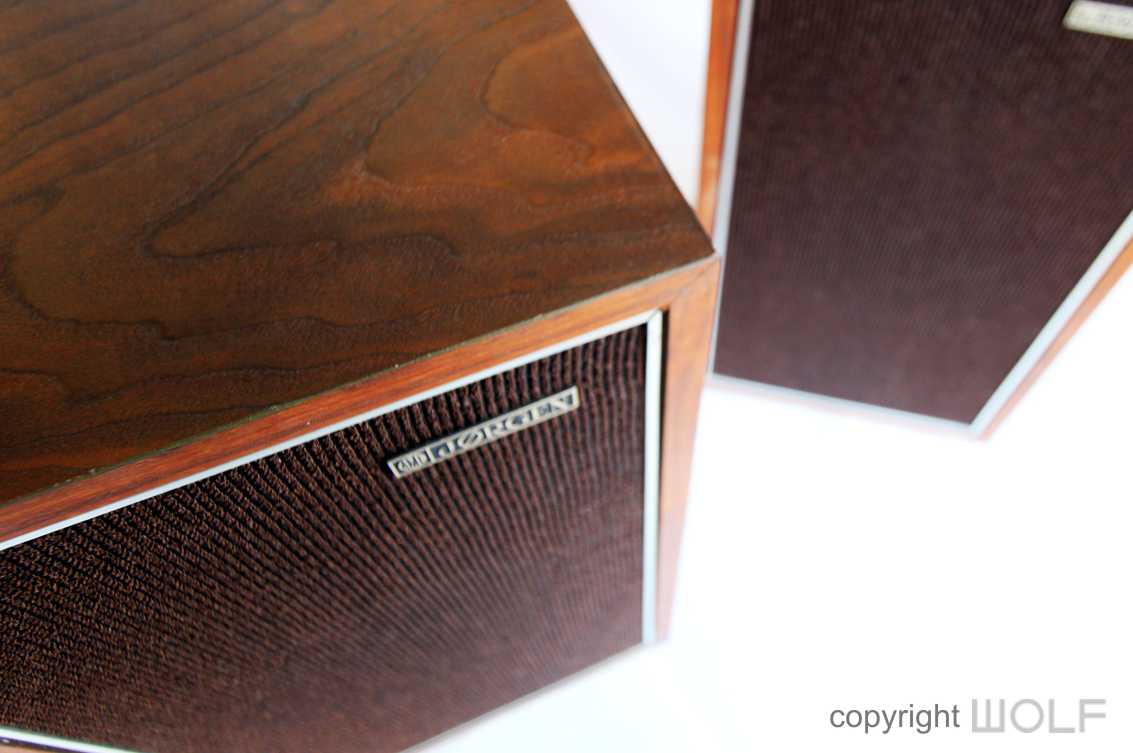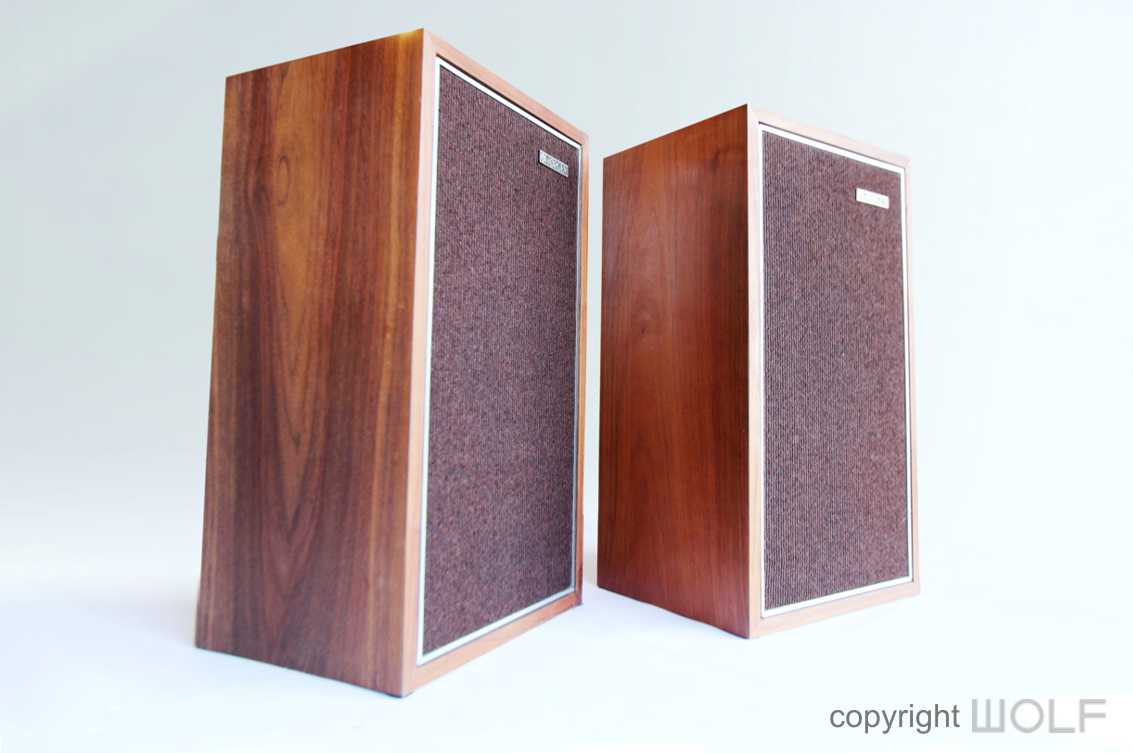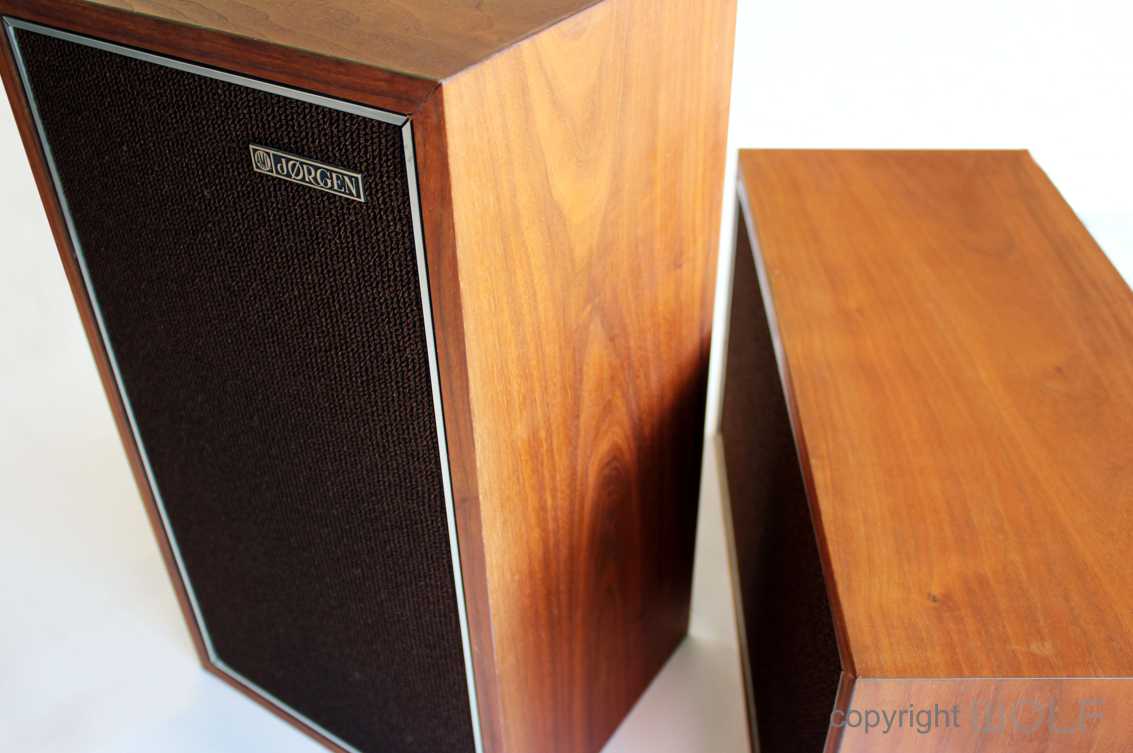 Craftmanship.
The cabinets are of genuine walnut wood veneer over particle board. Even back in the day this was considered quality compared to the many lookalike plastics emerging at that time. The brown speaker cloth is thick and durable. The fabric on the pair in this review are flawless and testimony to their strength. The veneer and aluminium trim edges connect with neat mitre joins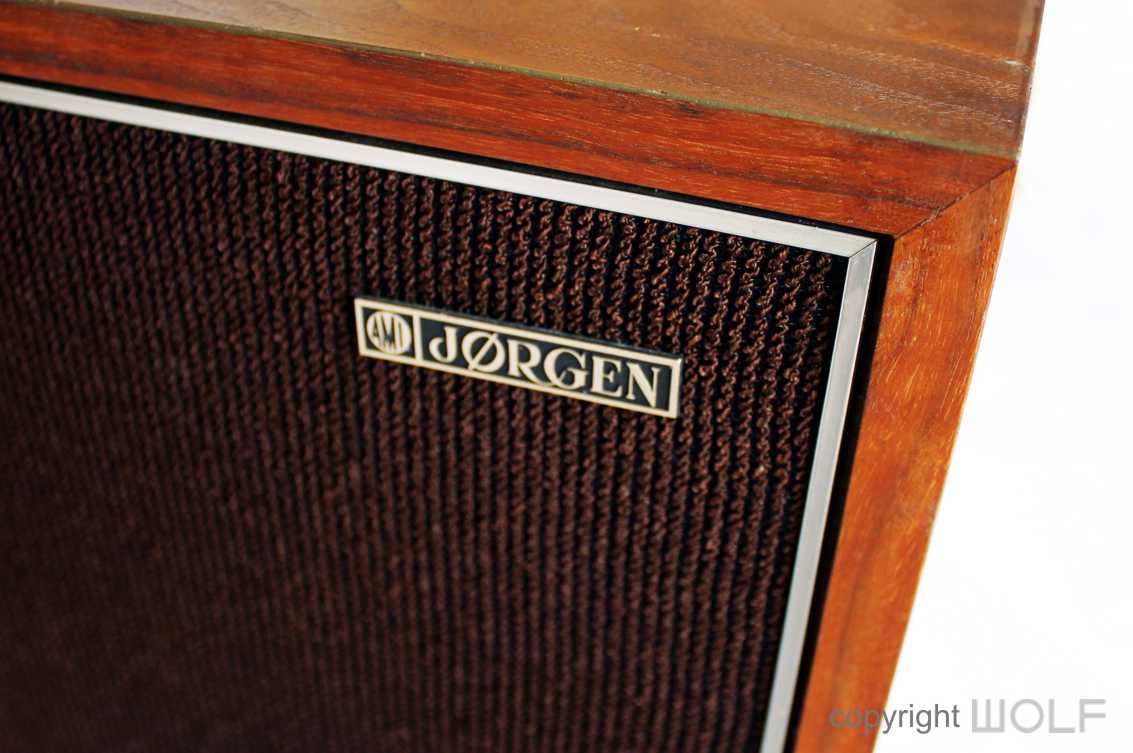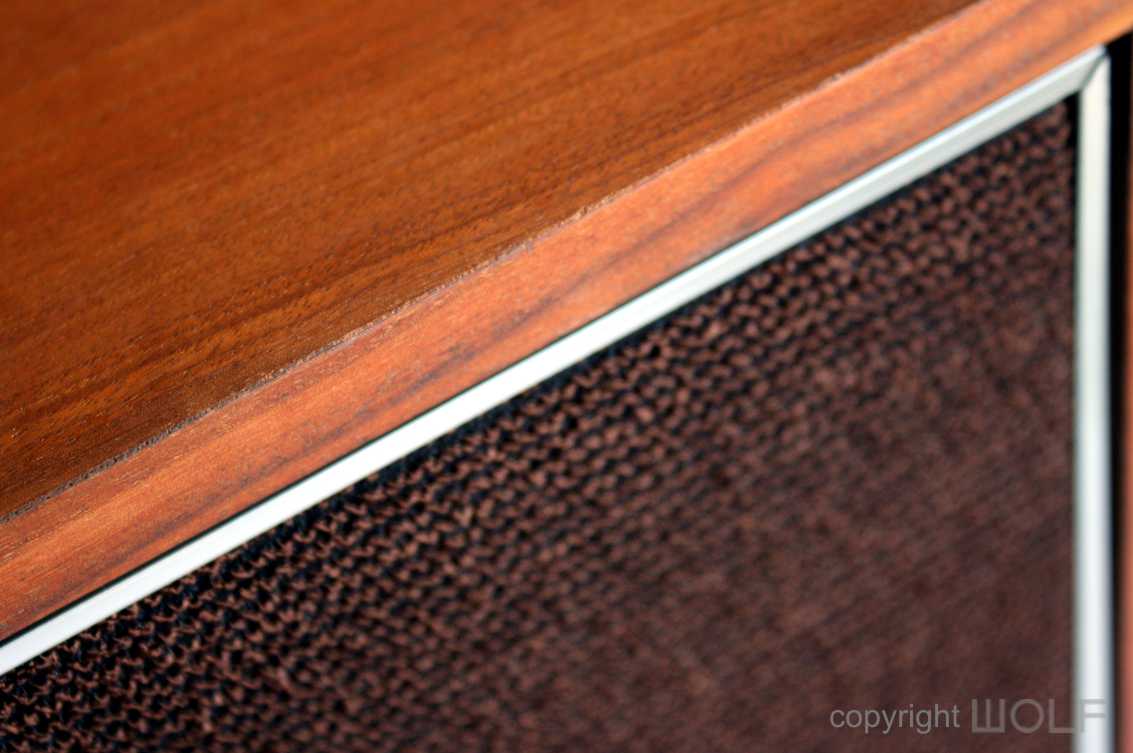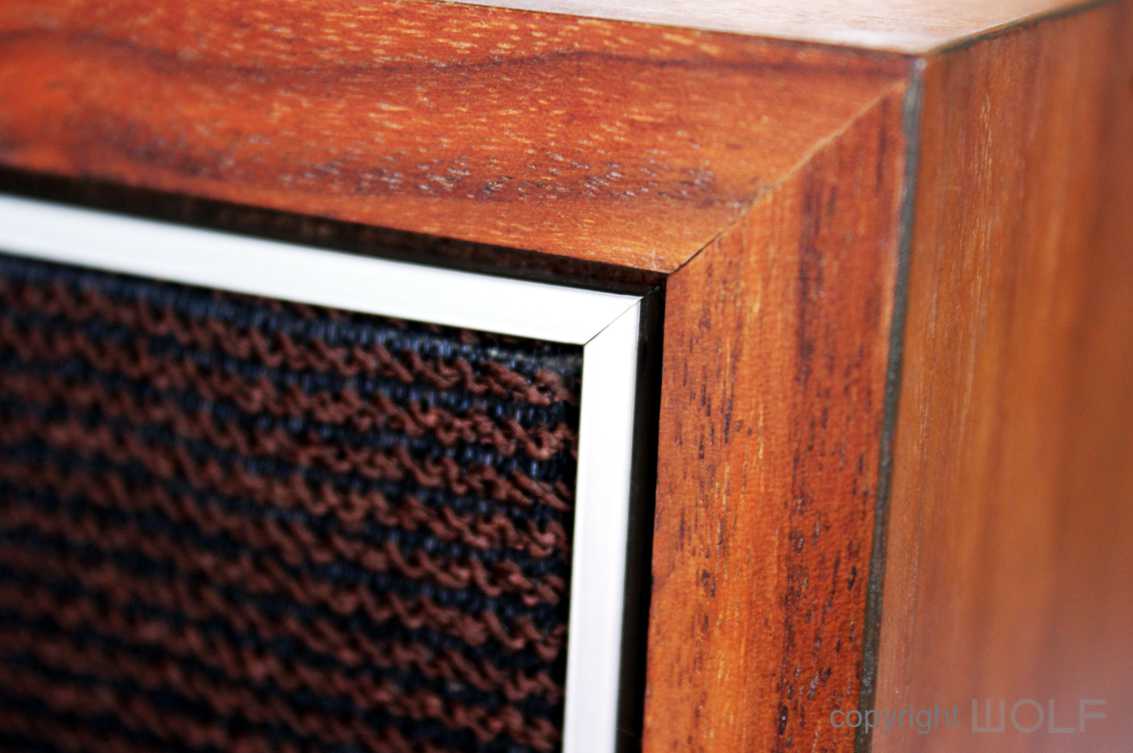 FUNCTION- Experience.
The rear has just a simple label glued on explaining that these speakers are only 20W and 8OHMS. The connection terminals are simple and appear as two screws that require a flat head screwdriver to loosen or tighten. The speakers can be placed either vertically or sideways with the logo able to swivel according to which direction you choose. They do not have any legs or rubber bumpers so will scratch over time unless you apply some felt like we did to ours.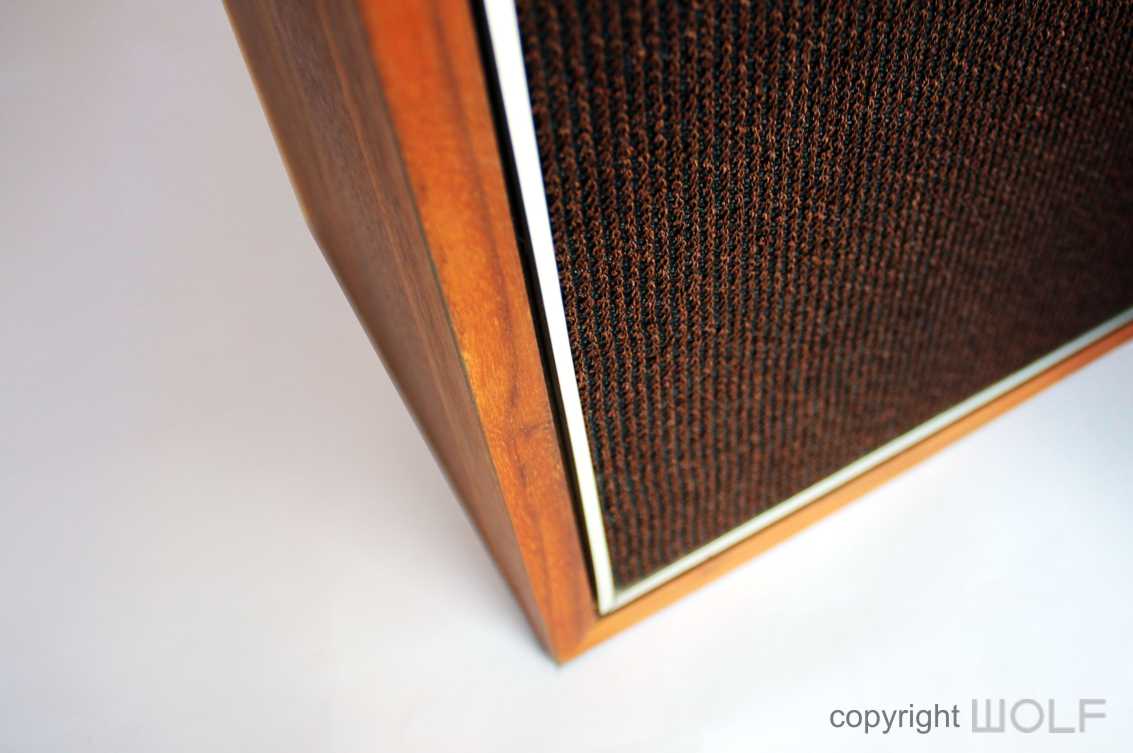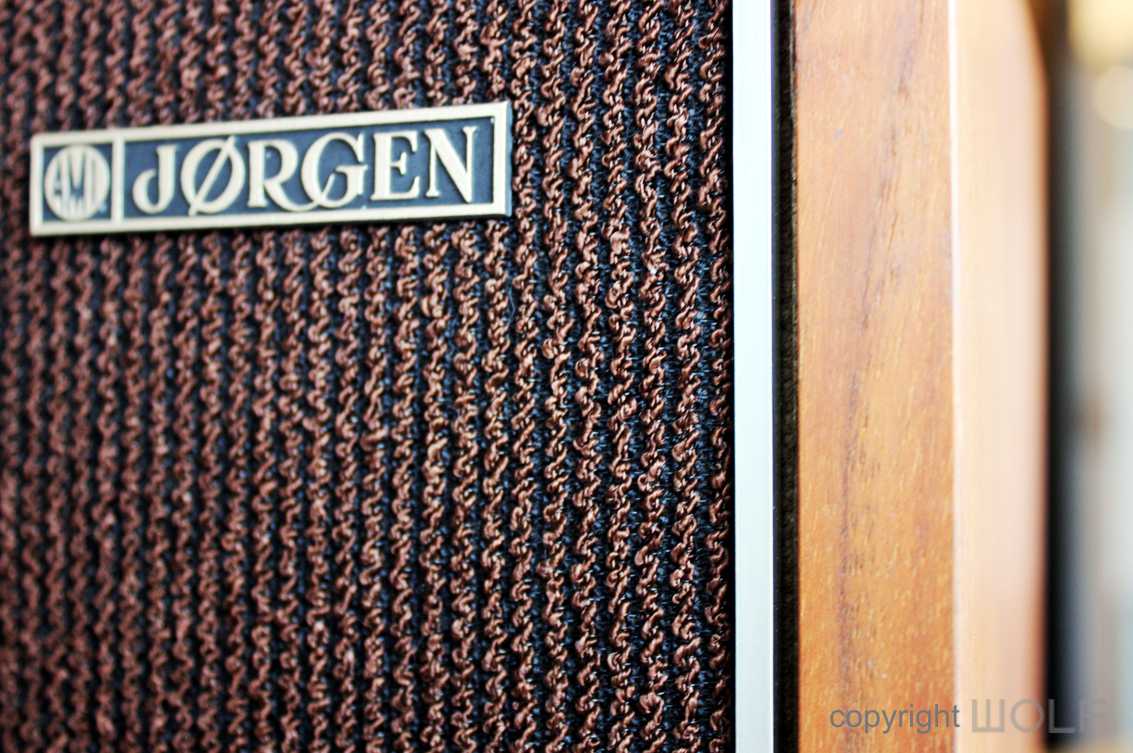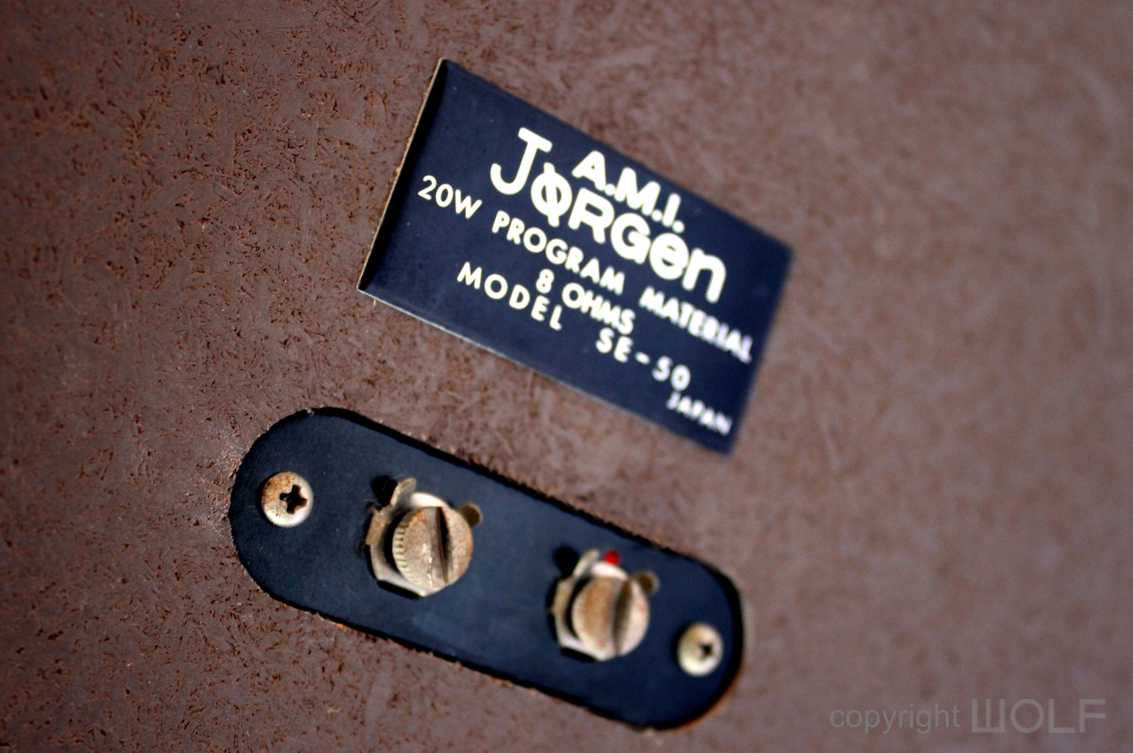 Desirability / Collectability and what to look for.
These speakers certainly look the part when it comes to feeling retro and Danish. Made in Japan they naturally they are not the real deal but certainly worth considering as an affordable alternative. We do not see them as being highly collectible but a mint pair is certainly something that can compliment your home, even just as pedestals or stools.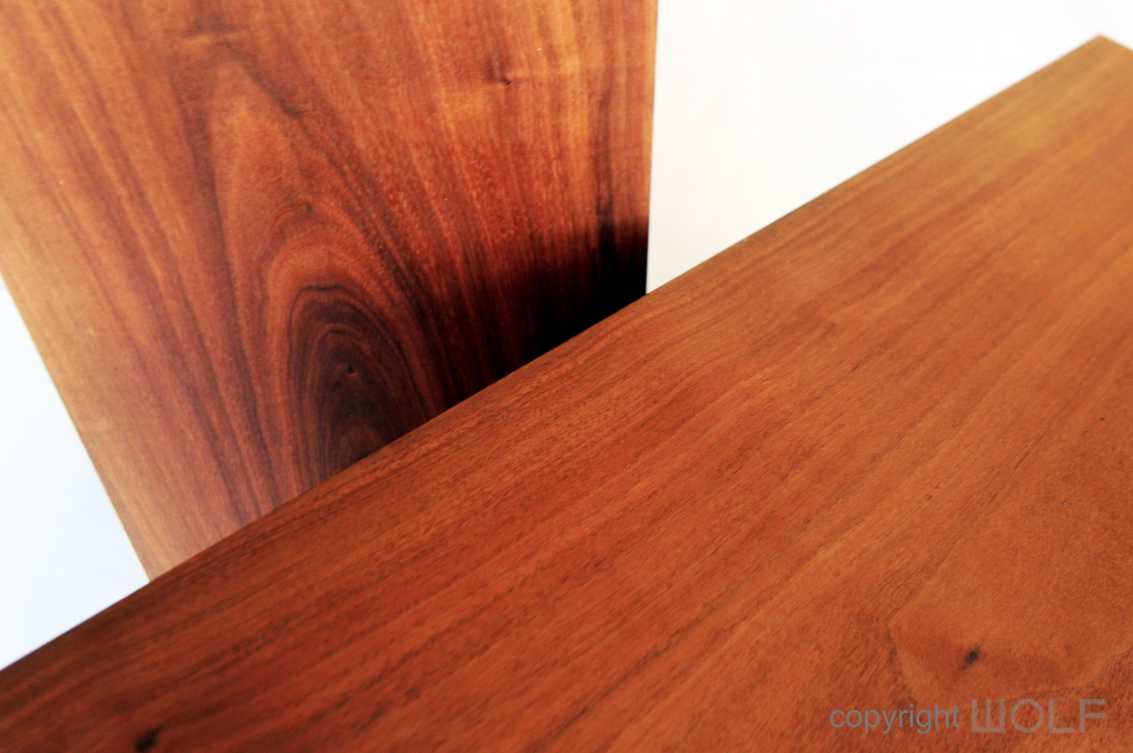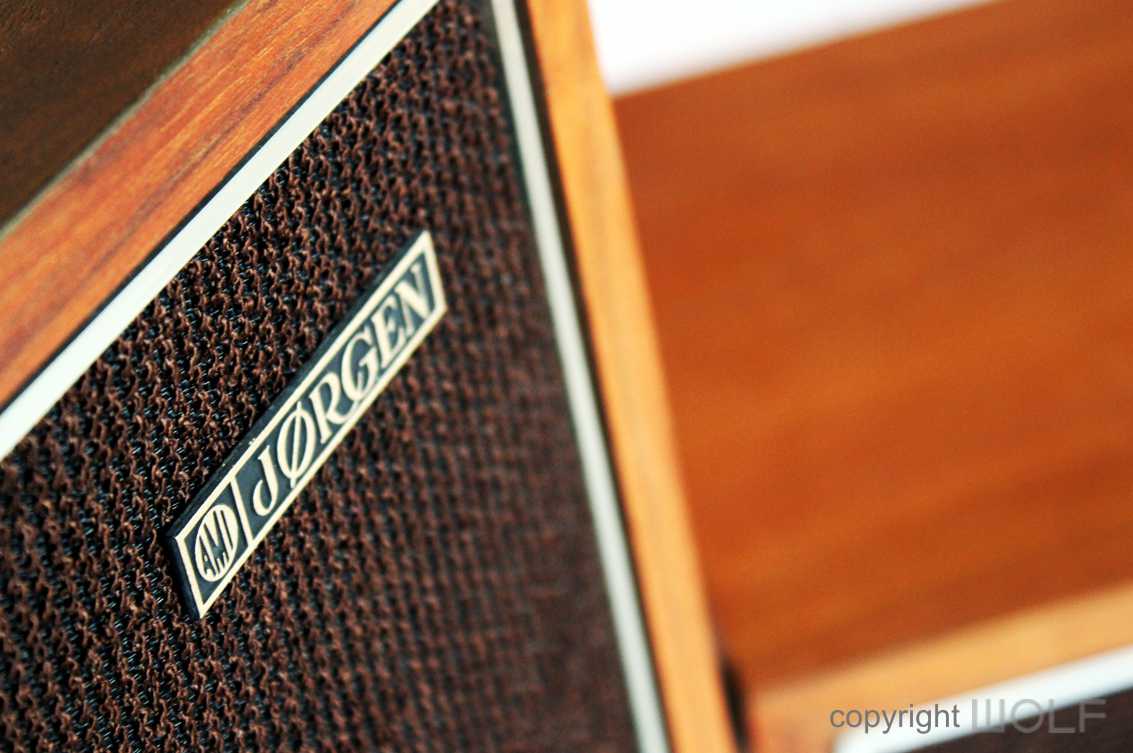 WORD OF THE WOLF
If you come across a nice working pair and have the space, we would ask "Why not?". They are well built with genuine walnut veneer. Even the Logo has an old school vibe and you could always use them as display pedestals.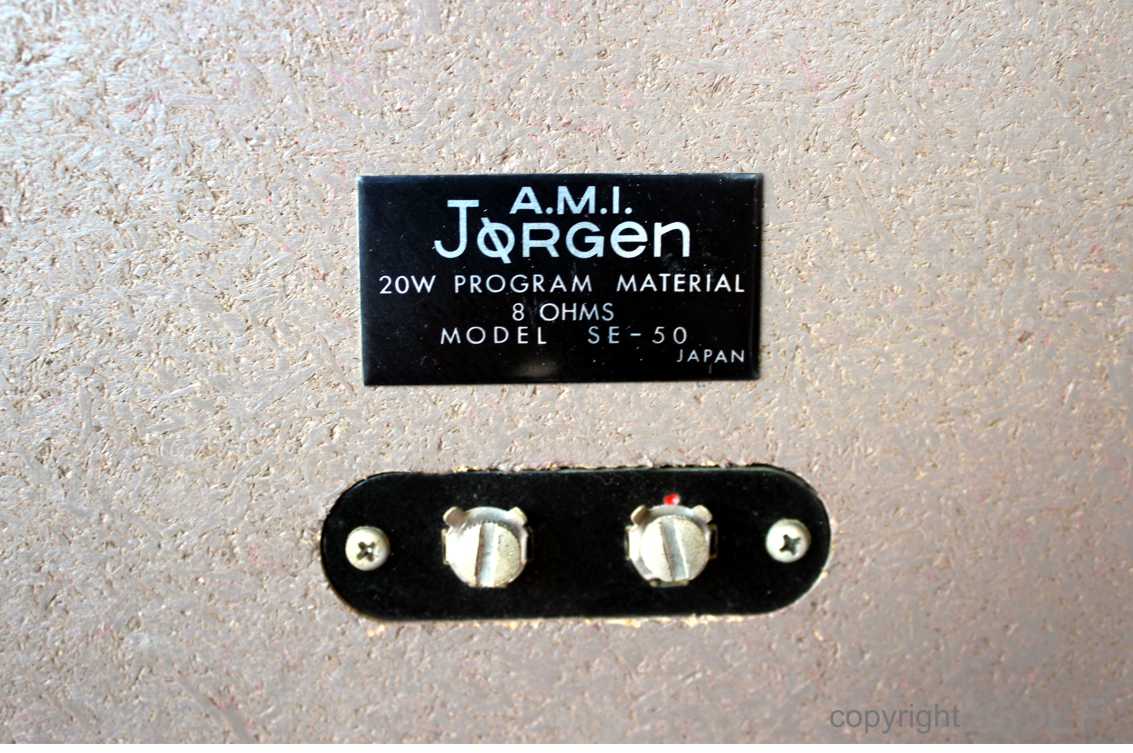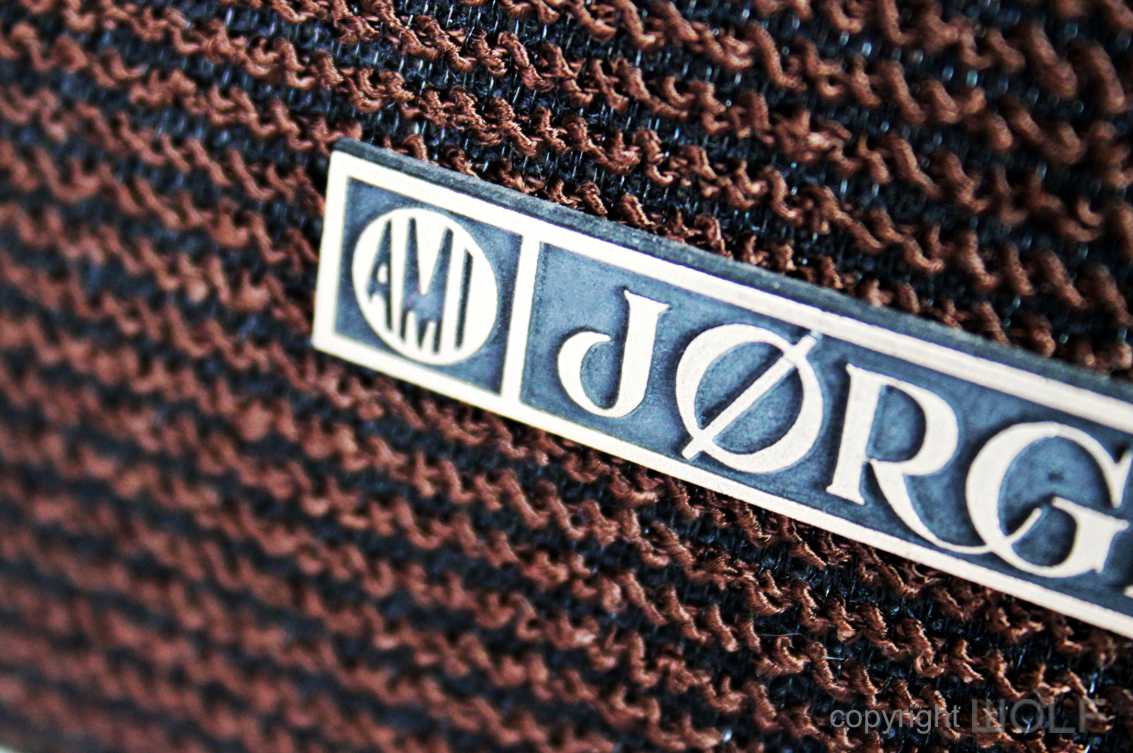 WOLF DESIGN EXCELLENCE SCORE = 6.2
Disclaimer
The information in this review is intended for informational or educational purposes to provide readers an understanding of how something may be seen from a certain design perspective. In this case it is from the view point of WOLF DESIGNS. As design is subjective this review should only be considered as an independent opinion. Information further to being of an opinion is provided to the best of our knowledge based on our own research at the time of doing the review. We cannot be held responsible for any inaccuracies or inconsistencies and reserve the right to change or update any content as appropriate.
The final responsibility of the design resides with the original manufacturer.