WOLF retro DESIGN  REVIEW. 25th November 2019
A retro review looks at products that are at least over ten years old from a present-day WOLF design perspective. While the technology and fashion of the period influence design, and are taken into consideration, great design ideas will transcend their eras to be timeless.
Interesting and factual information may be provided, but our review aims to deliver insight from the perspective of a designer's mind and eyes.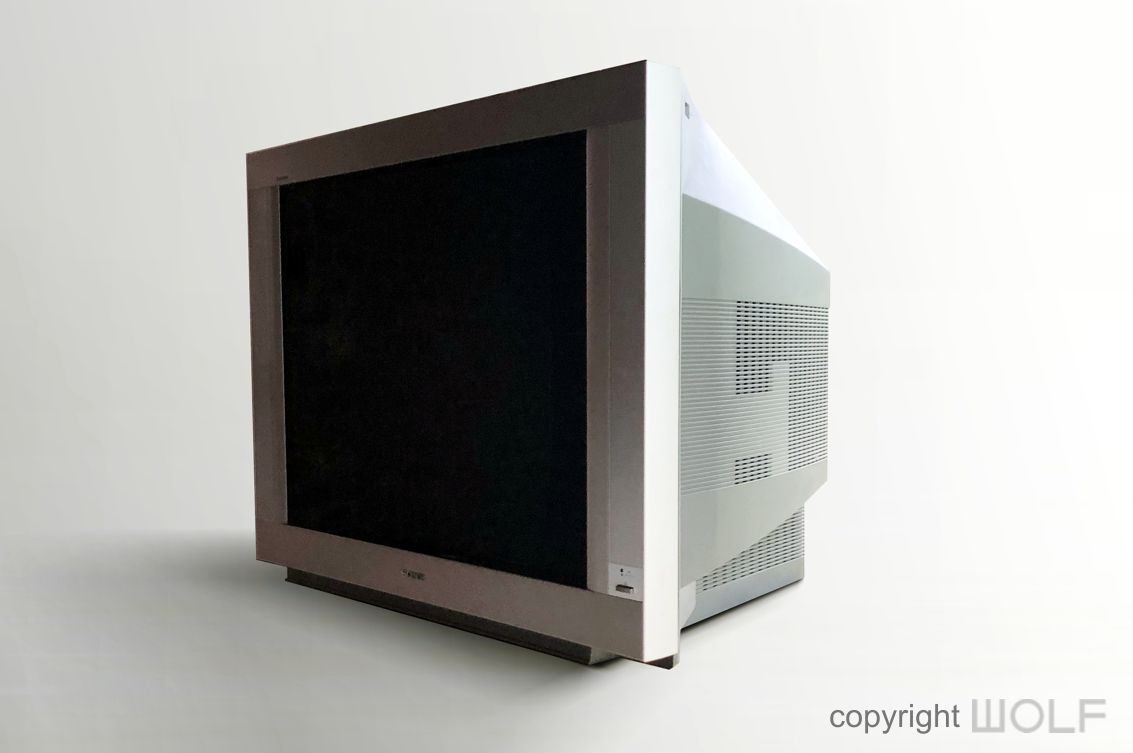 Introduction
Product Focus
The focus is on a products design and evolution within its industry. The functioning systems, picture and sound quality of this particular TV are not necessarily considered.
Product description
The SONY KV-ES38M31 was the top-of-the-line TV of its time. With a screen size of 91cm it was the largest commercially available tube TV from SONY in Australia.
Price and Availability.
When new they were close to $6000 (Aust), and out of reach to the average consumer. Its large size was not convenient to smaller homes. As such they are quite rare and don't often come onto the market. While the technology is now outdated, they should still sell for a few hundred dollars. A mint example with remote and manual is worth several hundred. One with it's original box could be even more.
Additional information
This TV was one of the last big tube TVs produced by SONY, and marks the end of an era as thin Plasma TV's became affordable. In recent times computer gamers have sought out older Tube TV's as they can in some instances offer better picture definition. Flat screen Trinitrons have since found new meaning and value.
Review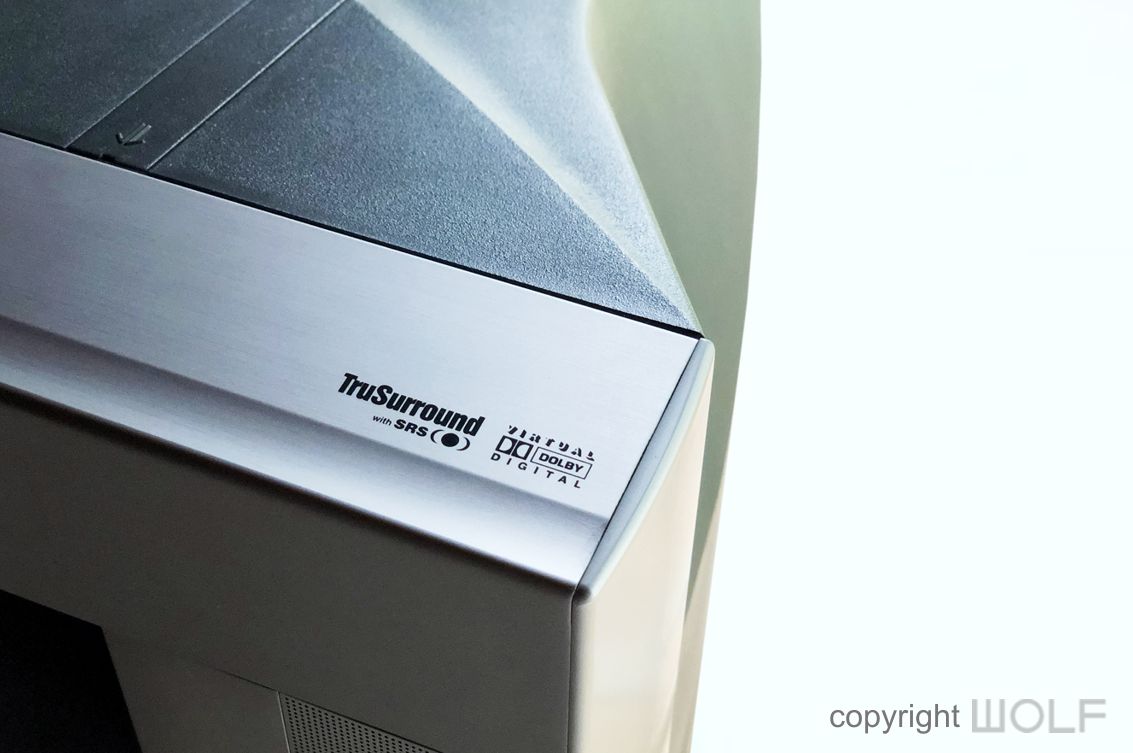 First impressions / Delight
This TV is literally a "BIG" blast from the past. With modern TVs now averaging between 60-70 inches, almost any old Tube TV feels small too small and unpractical. At 91cm however, this TV still makes a case for being both capable and comparable.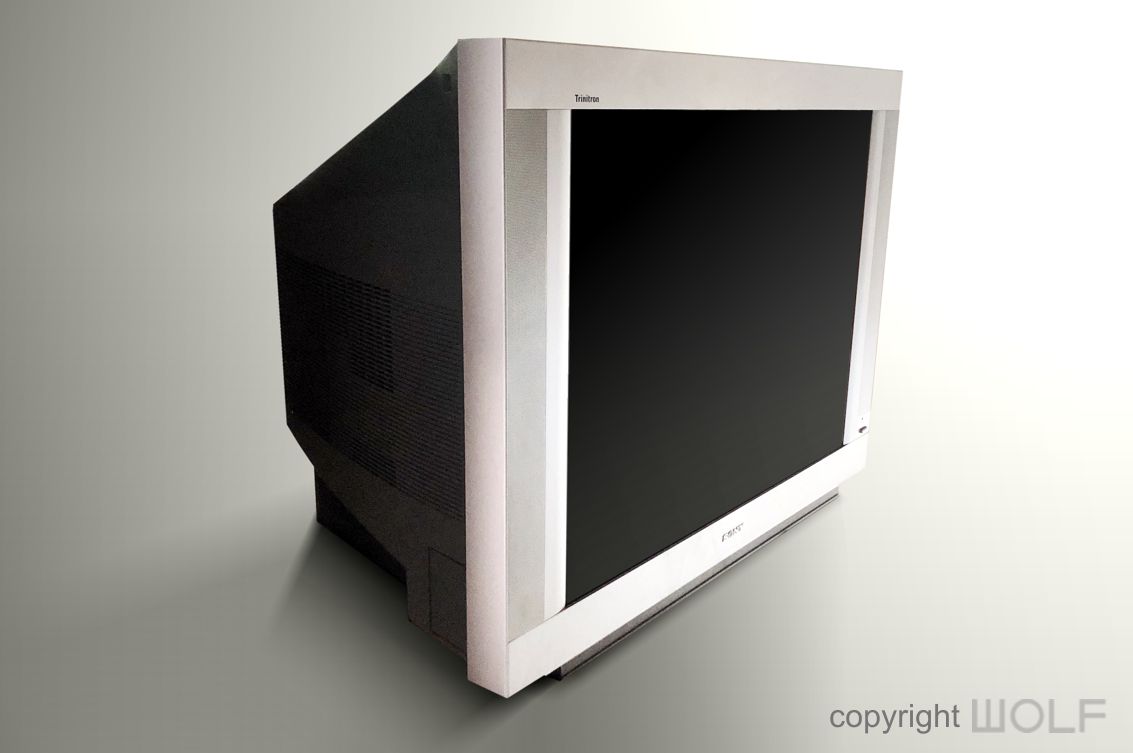 Exterior Design Review
The flat screen within a sleek aluminium frame isn't as minimalistic as todays flat screens but in it's day would have been phenomenal. Even by today's standards the detailing is quite exquisite. There is a 5mm difference between the frame and glass screen and that was about as flush as it got. The side panels house speakers with sound permeating through tiny 1mm diameter holes. These panels touch the glass screen with a gentle curve.
Beyond the silver façade is a big textured plastic body that is sculpted by intelligent lines designed to make the TV appear less bulky from the sides. Ventilation holes are placed within a central band of corrugated grooves on the sides and along the back. The design and shape is particularly elegant when viewed from the top.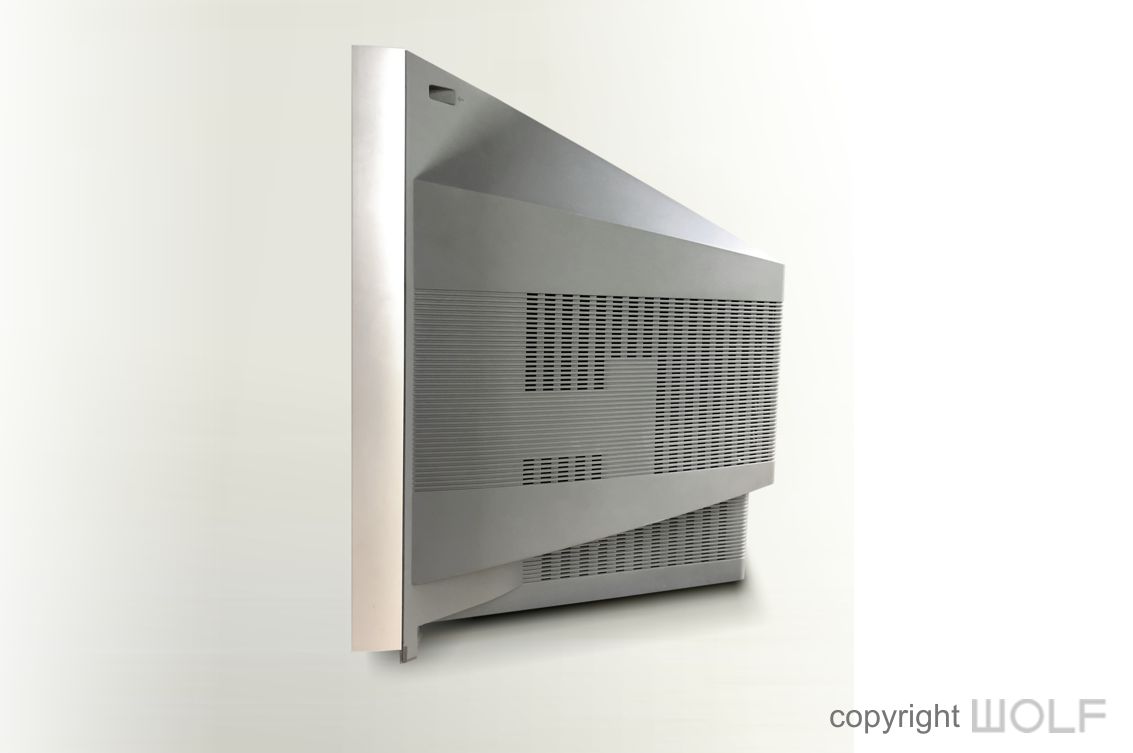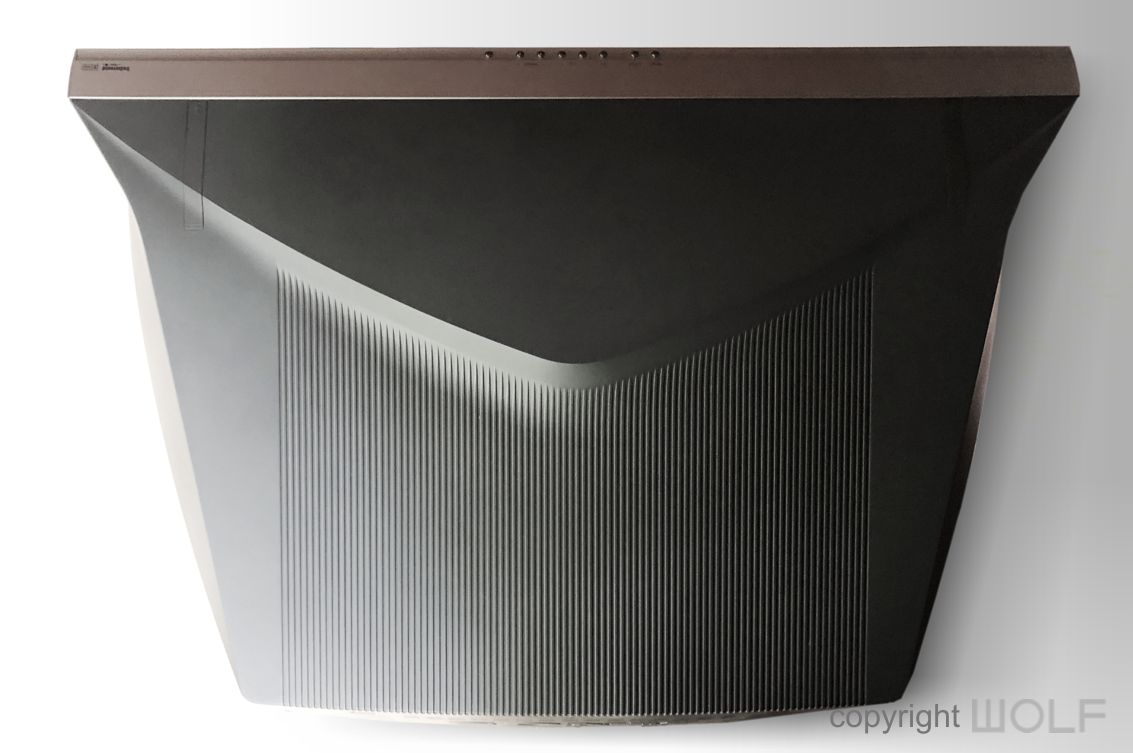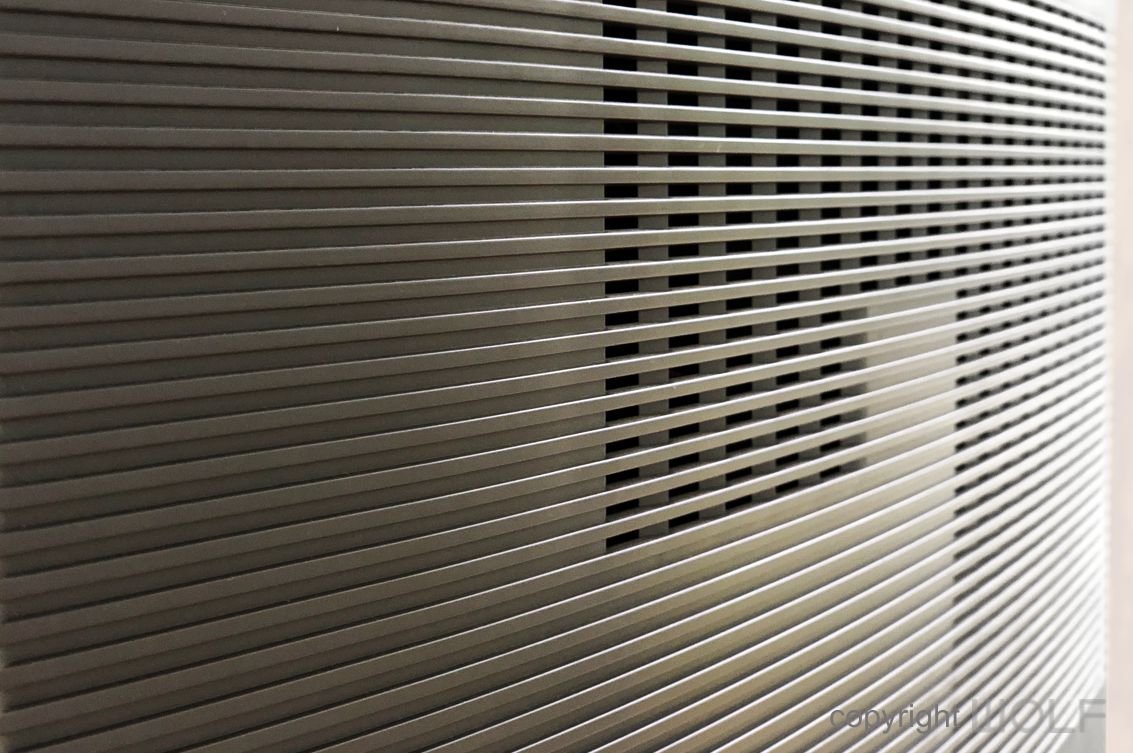 Craftsmanship.
At over a hundred Kilos, you'd expect this TV to be built with quality componentry, and this all adds to the weight. As Sony's flagship model it was state of the art for its day, and everything about this TV feels substantial and well-conceived.
The silver face is real brushed aluminium and not painted plastic like most Trinitron TVs. Each panel is seamlessly joined together and is beautiful to touch and feel. This was a genuine "Made in Japan" TV flag song.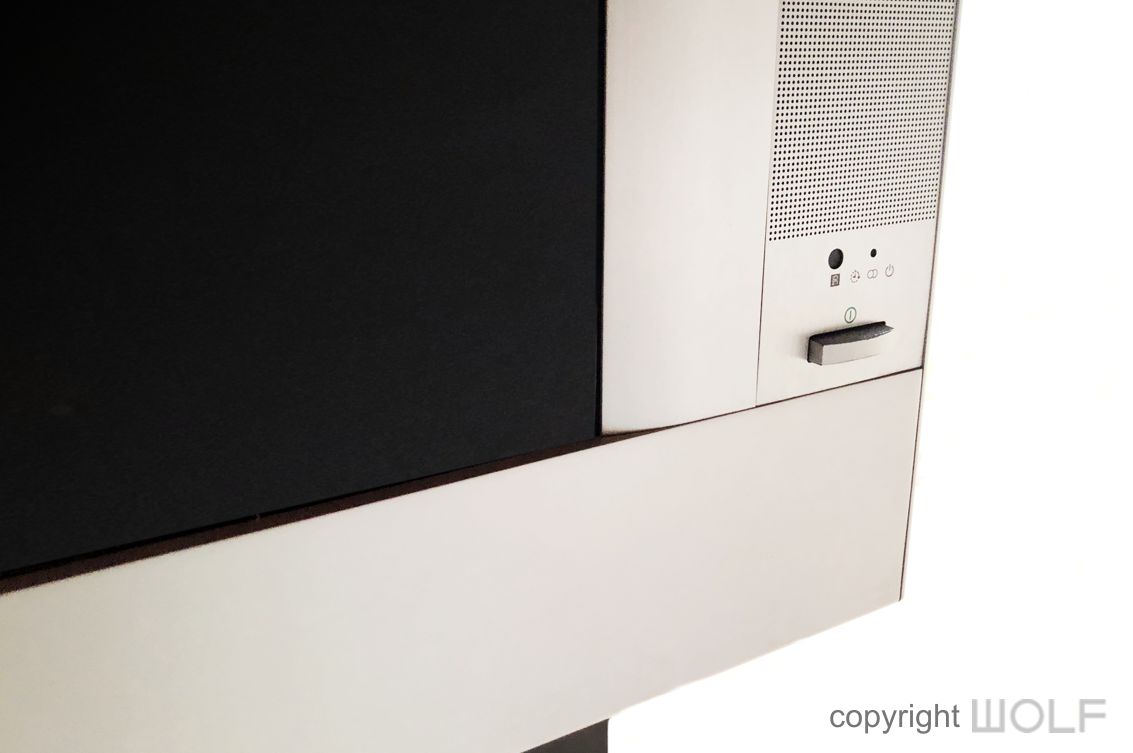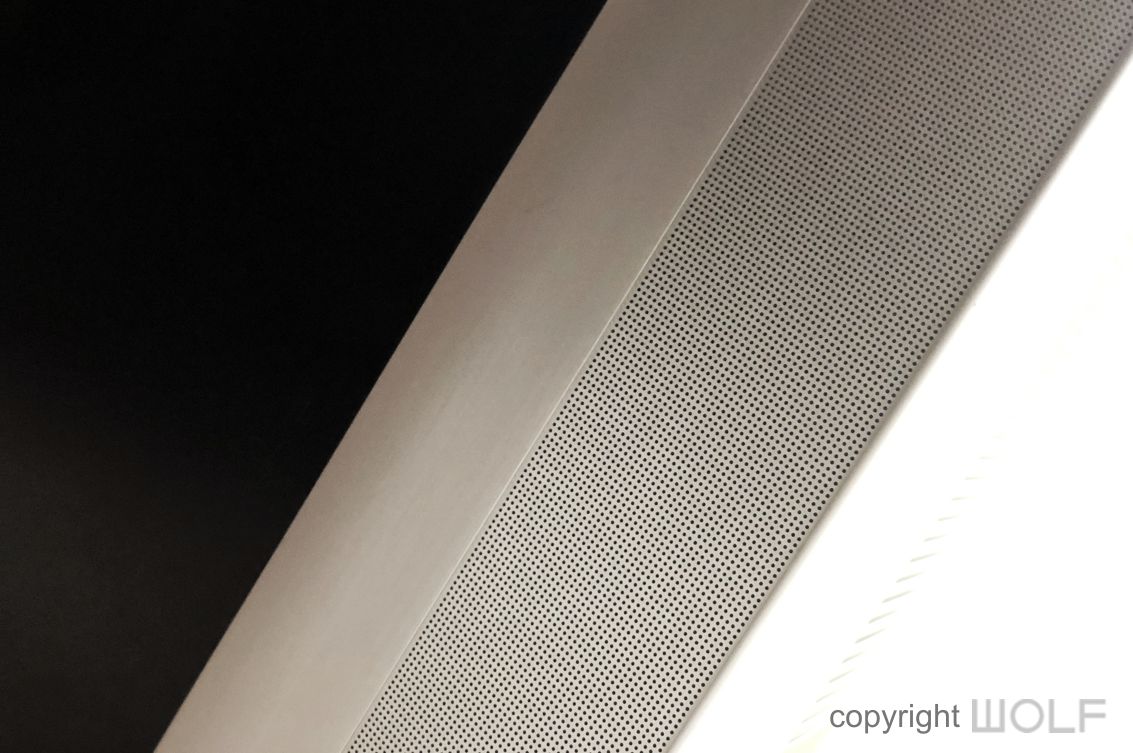 FUNCTION- Experience.
The biggest issue with this TV is its weight and bulk. It will require at least four strong people to manoeuvre or you'll risk damaging your environment if not the TV itself. Then there is the risk of injury with such a large and heavy object. You'll also need an appropriate stand that is stable and able to take the load. Once in place however this TV has presence and is ready to impress. The remote control is substantial in size with clear and simple controls. On the top of the TV are very nice M&M like chromed buttons that are discrete and feel nice to press. These buttons sit neatly in a shallow concave valley that run the length of the top panel.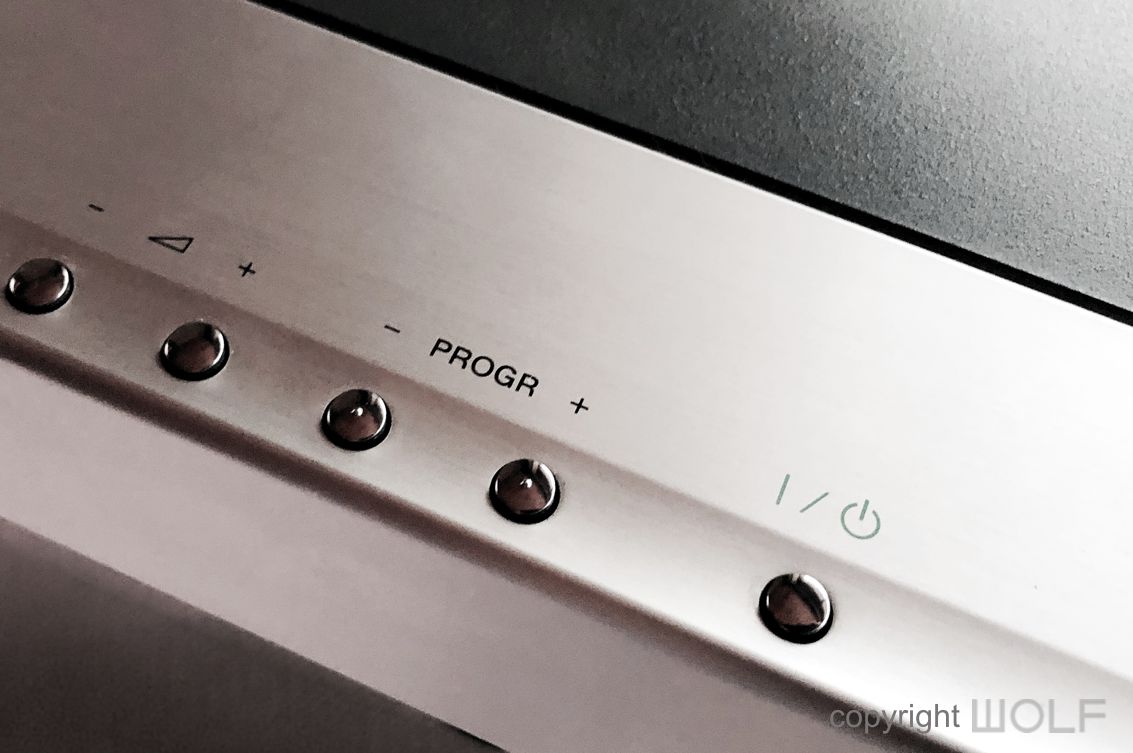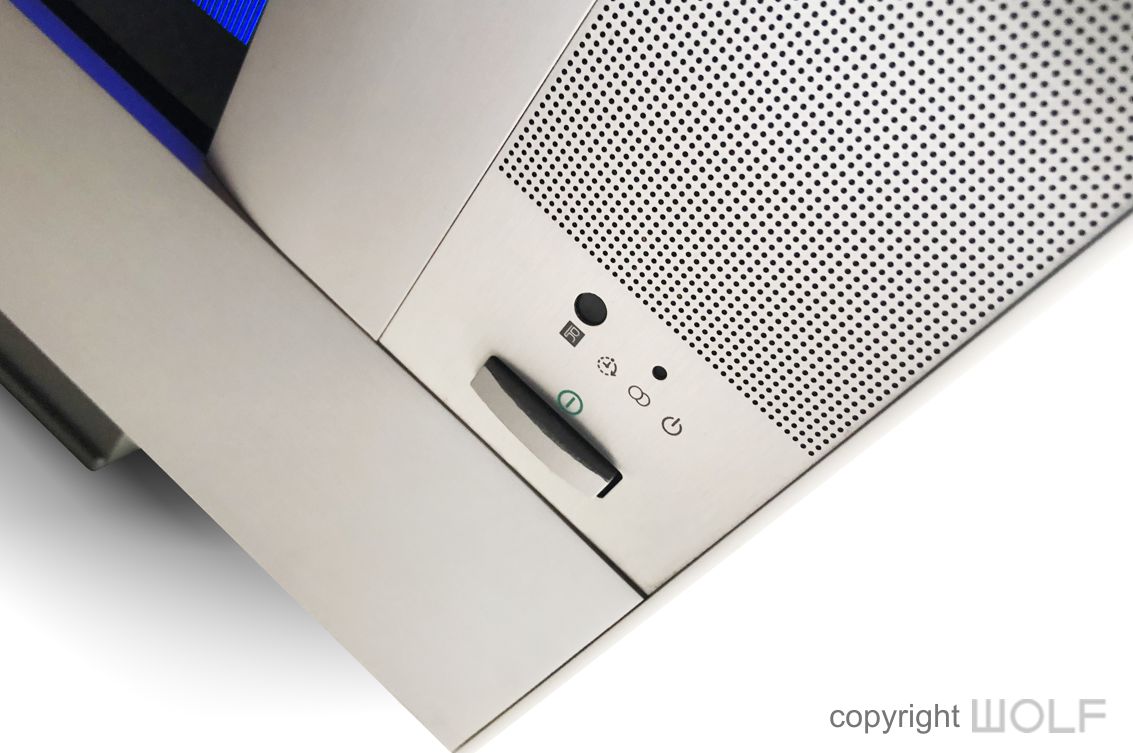 Desirability / Collectability
Tube TV's are now rather archaic, especially since analogue gave way to Digital TV. Even with gamers seeking them out they are unlikely to fetch big dollars. The only TV's that command reasonable dollars are those encased in wooden shells. A mint 60s or 70s TV can be a cool retro display piece but anything in black or silver from the 80s onwards has yet to find their classic status.
This TV however is in a rather unique position because it also marks the end of the Tube TV era. It represents the best, biggest and largest of its kind. It is rare, beautiful and exceptionally well built. With all these factors we think it is a sure future classic, if not one already. Your challenge will be in finding a good one and figuring out how to get such a giant rock home.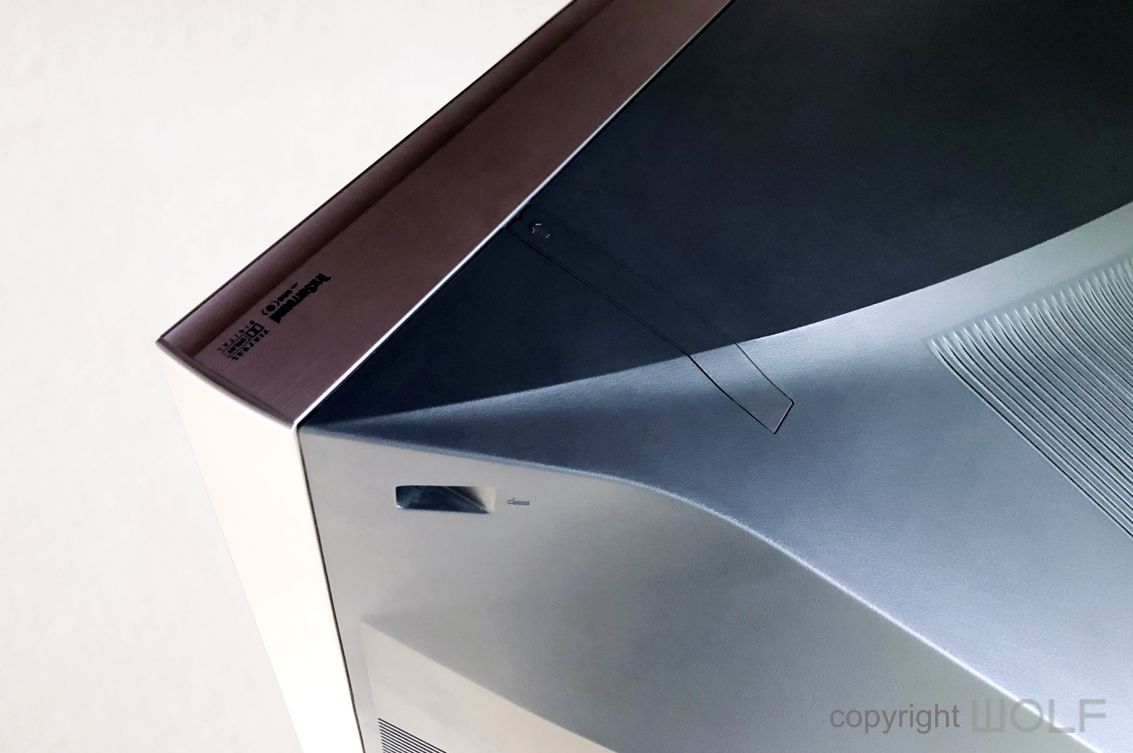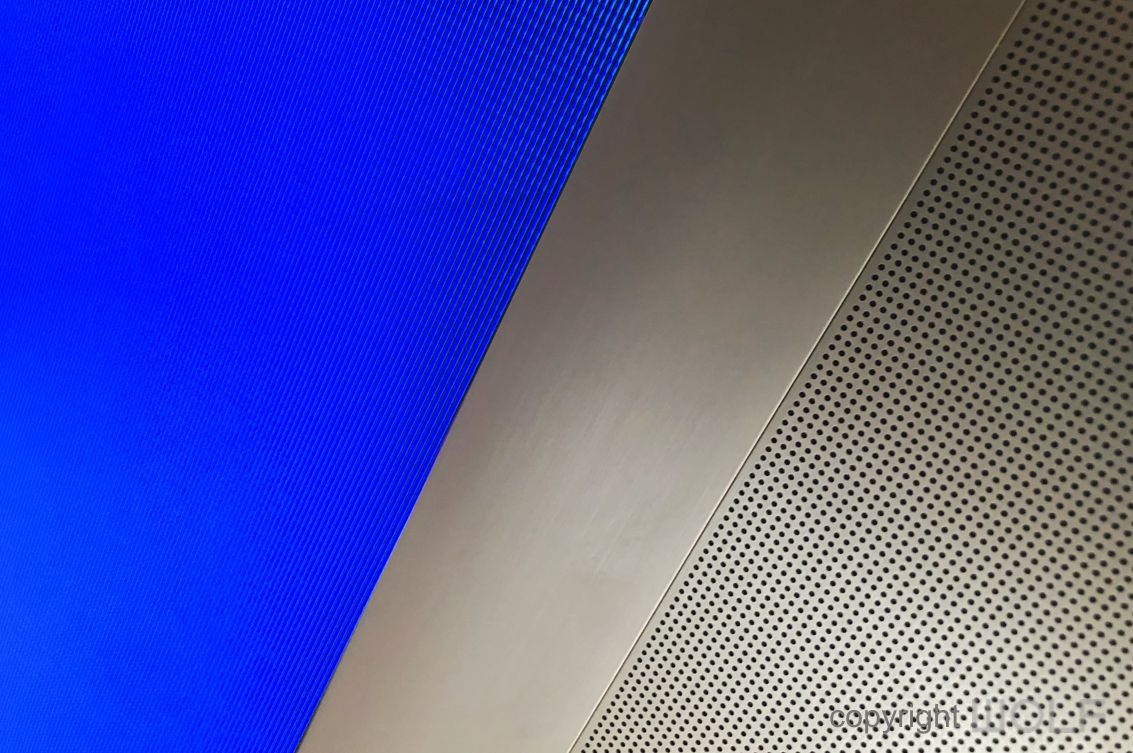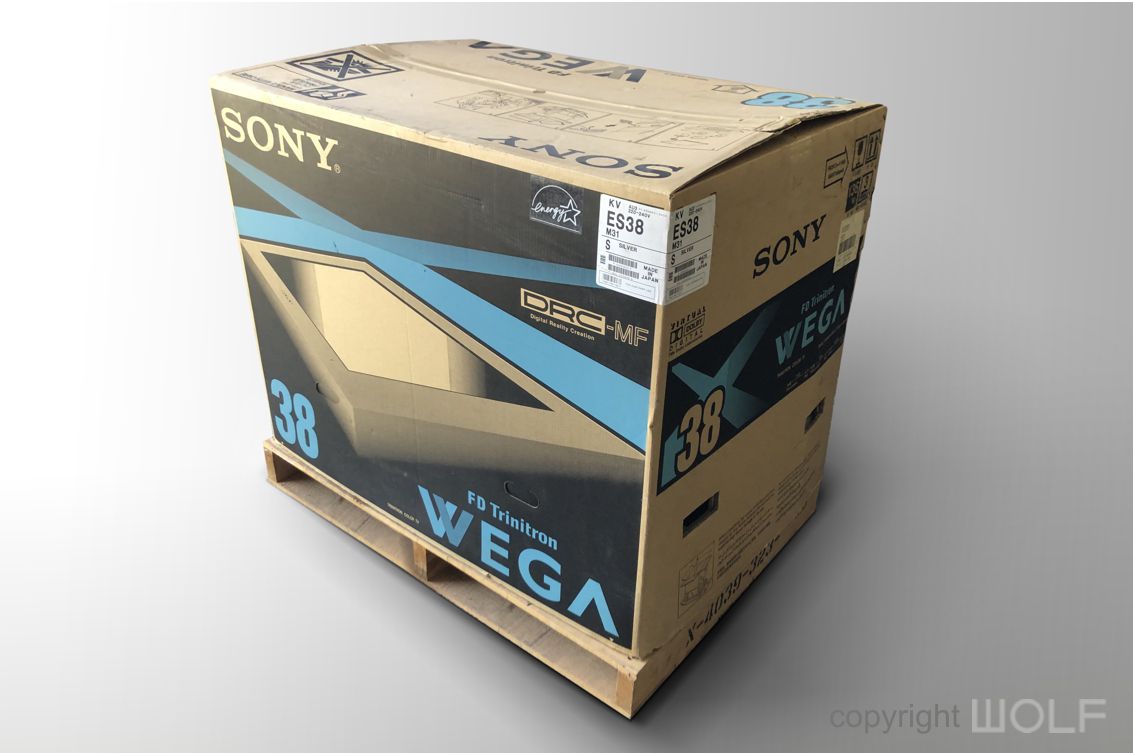 The original box comes with a wooden pallet for easy lifting. It's worth keeping if you have the room.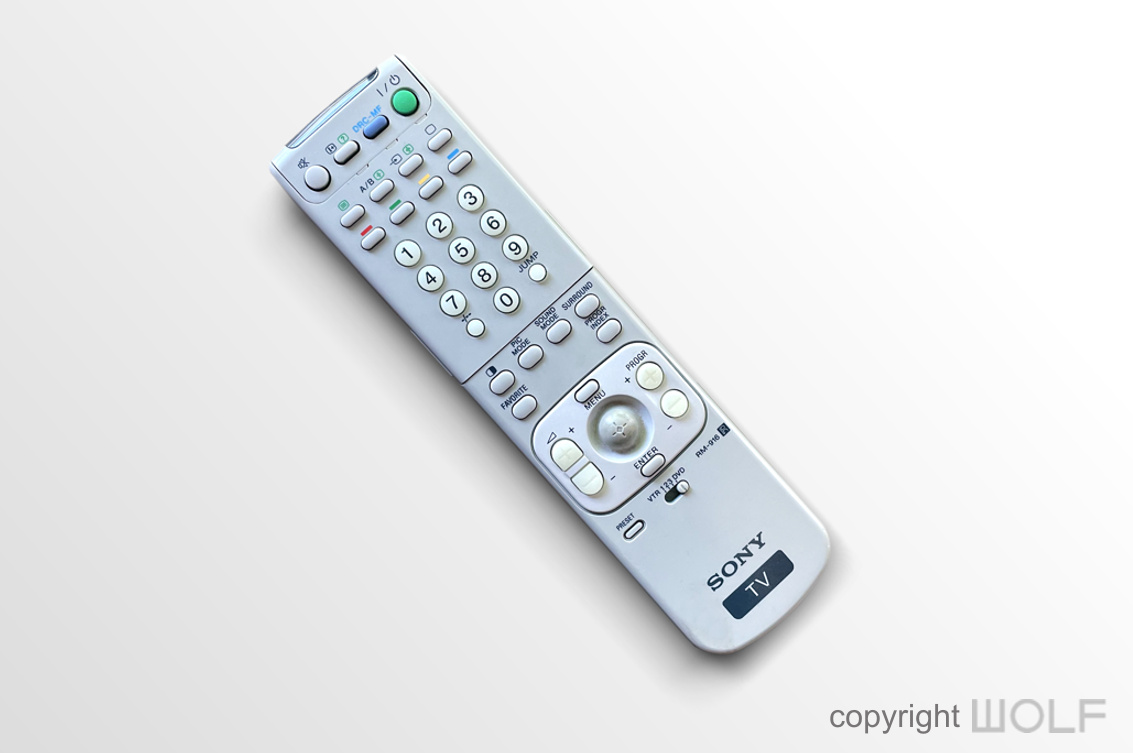 The original remote control was quite substantial in its day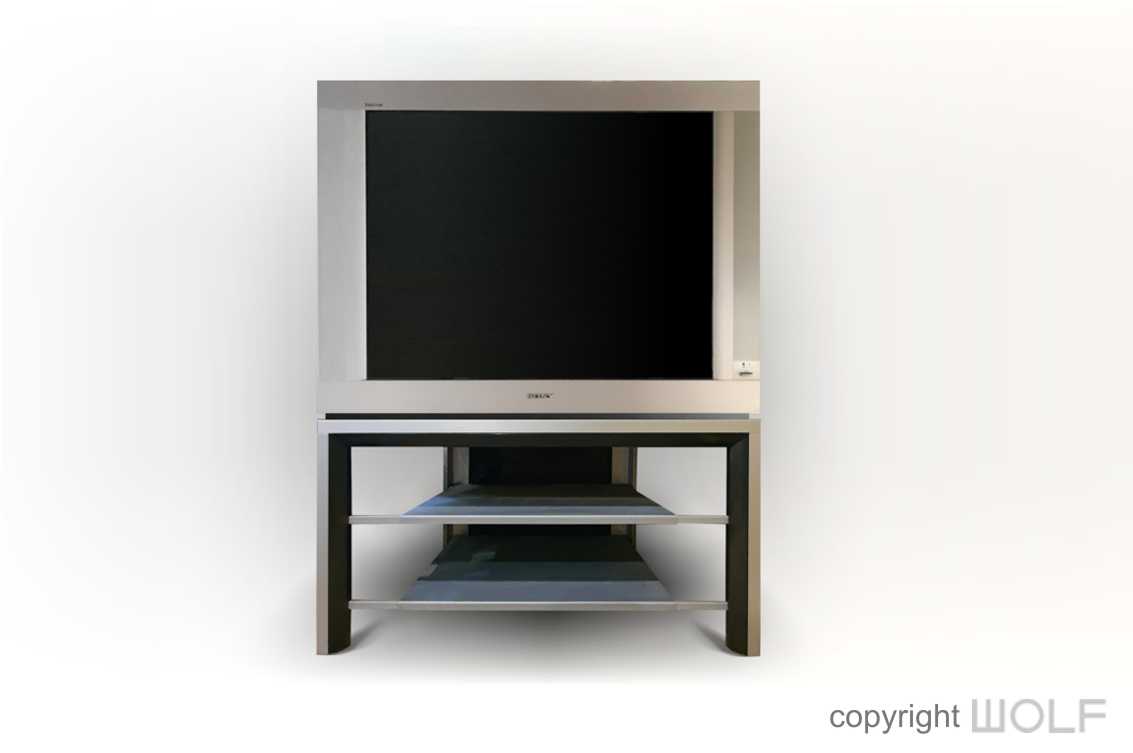 The original stand was equally stunning and made with quality in mind
WORD OF THE WOLF
There is very little information available online about this TV, so you will need to go with your gut on whether or not to invest and what to do with it. In our opinion, the KV-ES38M31 is awesome, and a sound investment. They will be awkward to move and store but well worth it if you have the space. To most people this TV will be just and old nuisance so you are likely to grab a bargain. With a more astute seller you might need to spend $1000 or more, and they are well worth it in our opinion. Find yourself a mint working one and set up a VCR or DVD player to watch some classic movies.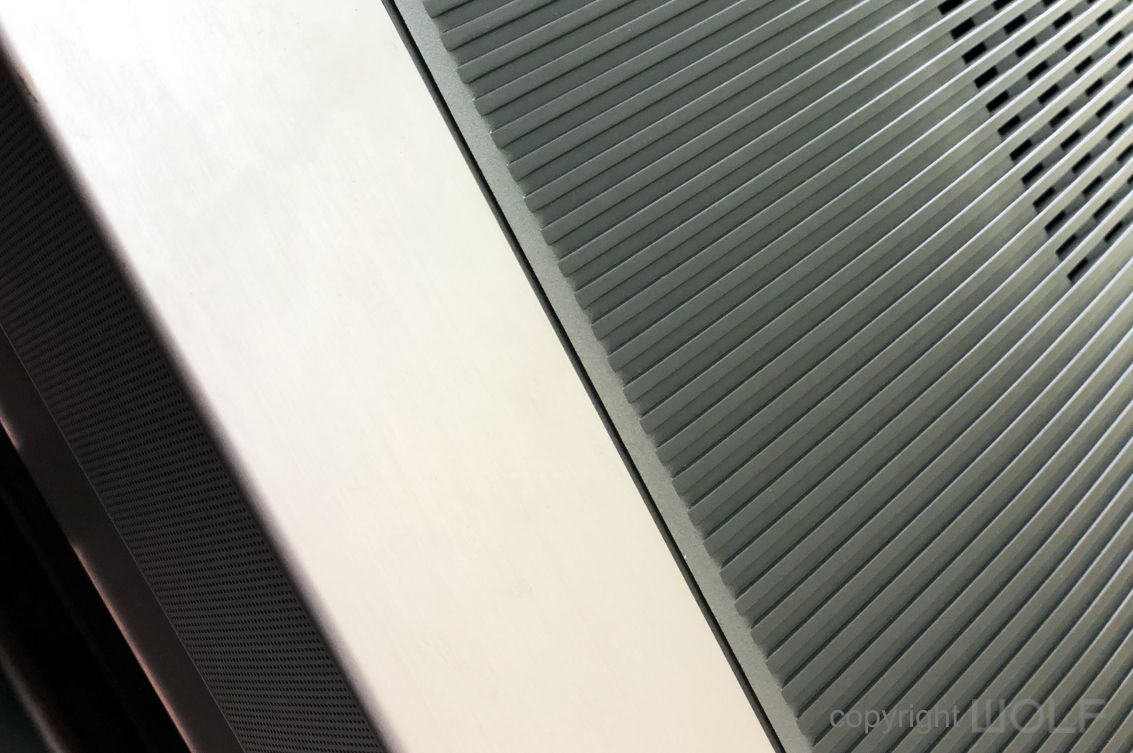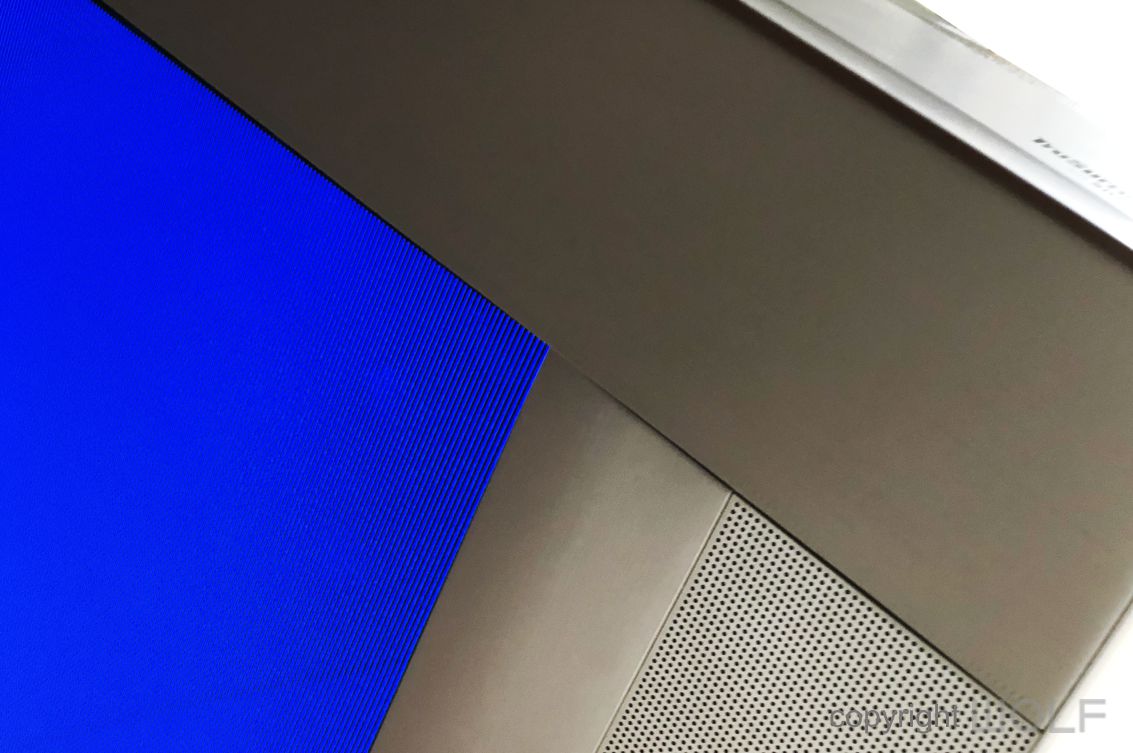 WOLF DESIGN EXCELLENCE SCORE = 7.4
Disclaimer
The information in this review is intended for informational or educational purposes to provide readers an understanding of how something may be seen from a certain design perspective. In this case it is from the view point of WOLF DESIGNS. As design is subjective this review should only be considered as an independent opinion. Information further to being of an opinion is provided to the best of our knowledge based on our own research at the time of doing the review. We cannot be held responsible for any inaccuracies or inconsistencies and reserve the right to change or update any content as appropriate.
The final responsibility of the design resides with the original manufacturer.