WOLF retro DESIGN  REVIEW. 11th July 2020
A retro review looks at products that are at least over ten years old from a present-day WOLF design perspective. While the technology and fashion of the period influence design, and are taken into consideration, great design ideas will transcend their eras to be timeless.
Interesting and factual information may be provided, but our review aims to deliver insight from the perspective of a designer's mind and eyes.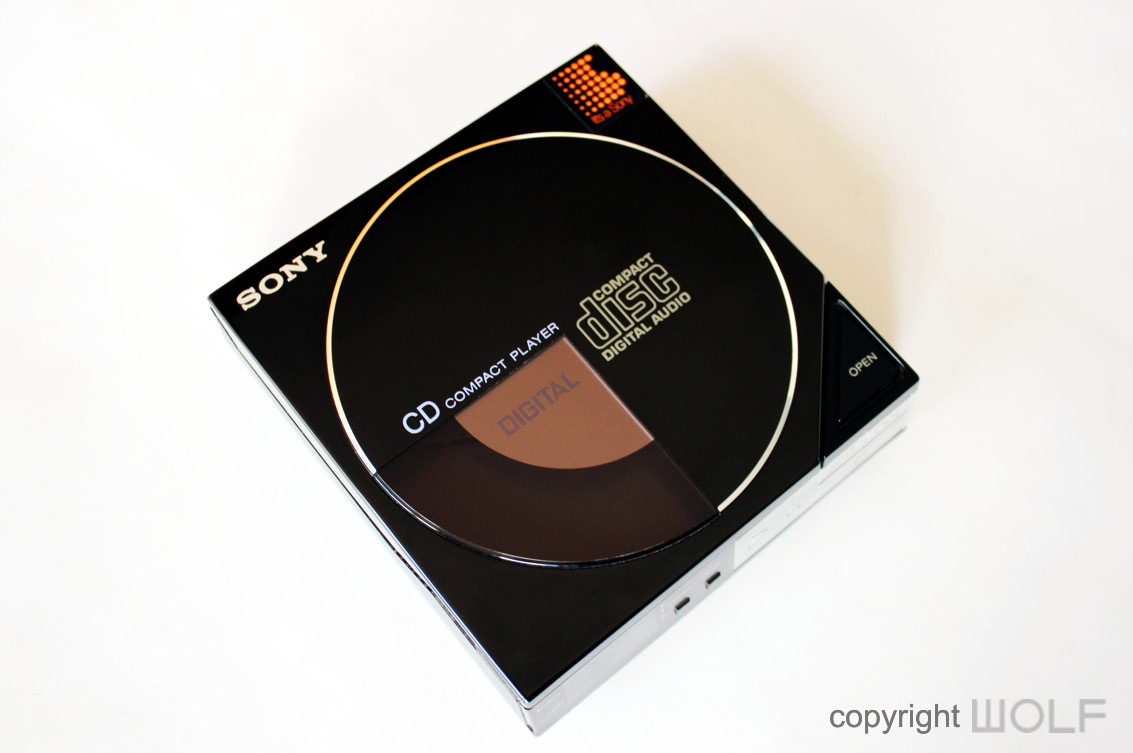 Introduction
Product Focus
As with most vintage electronics the focus is on the design and its evolution within its industry. Functioning systems and sound quality are not necessarily considered.
Product description
The Sony D-50, is well regarded as the World's first portable CD player. Released in 1984 it was quickly nicknamed the discman.
Price and Availability.
These cost $350US when new, a lot of money in 1984. A mint working one today with all accessories will probably still set you back $350. Finding one with original box is particularly hard and expect to pay several hundred for one. Being sold in large numbers there is often one for sale and depending on condition can be as little as $50 for one that still works!
Additional information
The D-50 was released in some countries as the D-5 and was also available in a sporty red colour.
Review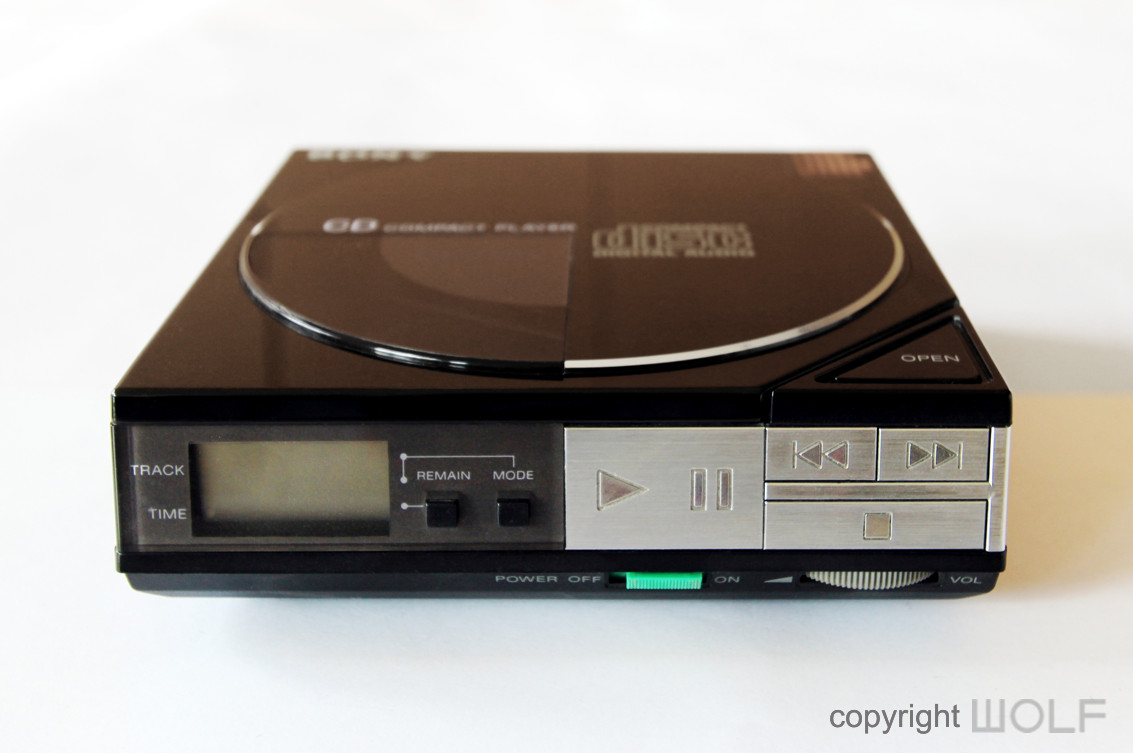 First impression/ Delight
This Discman is neat and well built. When you rewind yourself to 1984 you can only marvel at its size and technology. The design is crisp and architecturally square.
Exterior Design Review
The glossy black casing was all class and quality in 1984 and today looks quite classic. Its size is almost equivalent to four CDs stacked on top of one another, and is still relatively compact by todays standards. From the top it's a perfect square with a perfect circle raised from the lid to clearly suggest that it's a CD player. A quarter of this circle is a clear Perspex window to give a sneak peak of any CD inside.
The front panel is divided down the centre with a Perspex panel for a screen to the left and to the right is a well organised group of buttons in brushed aluminium. The unit is geometrically sensitive to symmetry despite a right-angled triangle in the front right corner as the open lid button.
The SONY logo also has a very fine diagonally textured surface that is worth noticing, similar to the early cassette Walkman's of that time.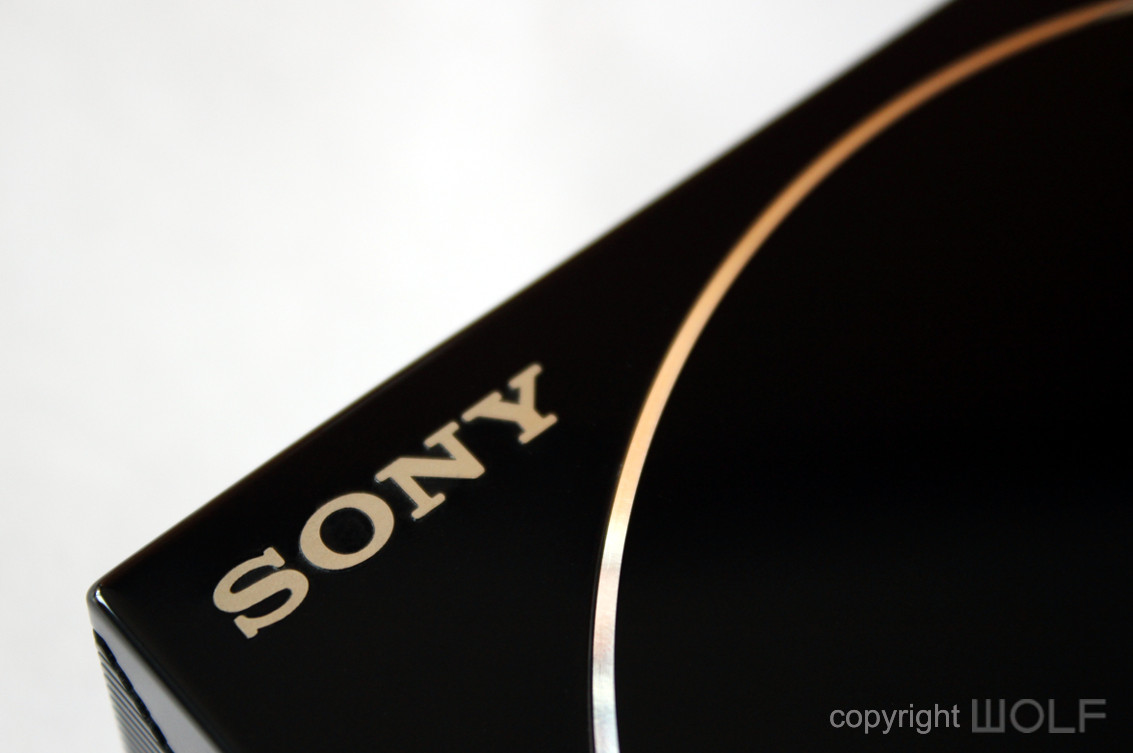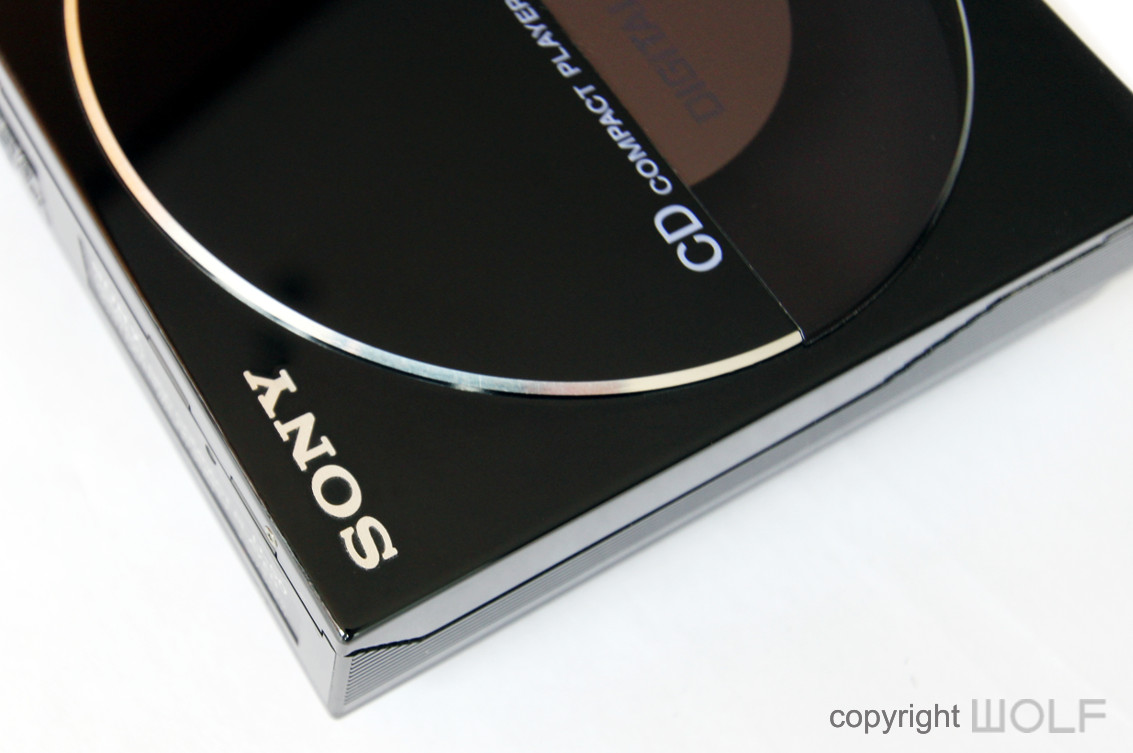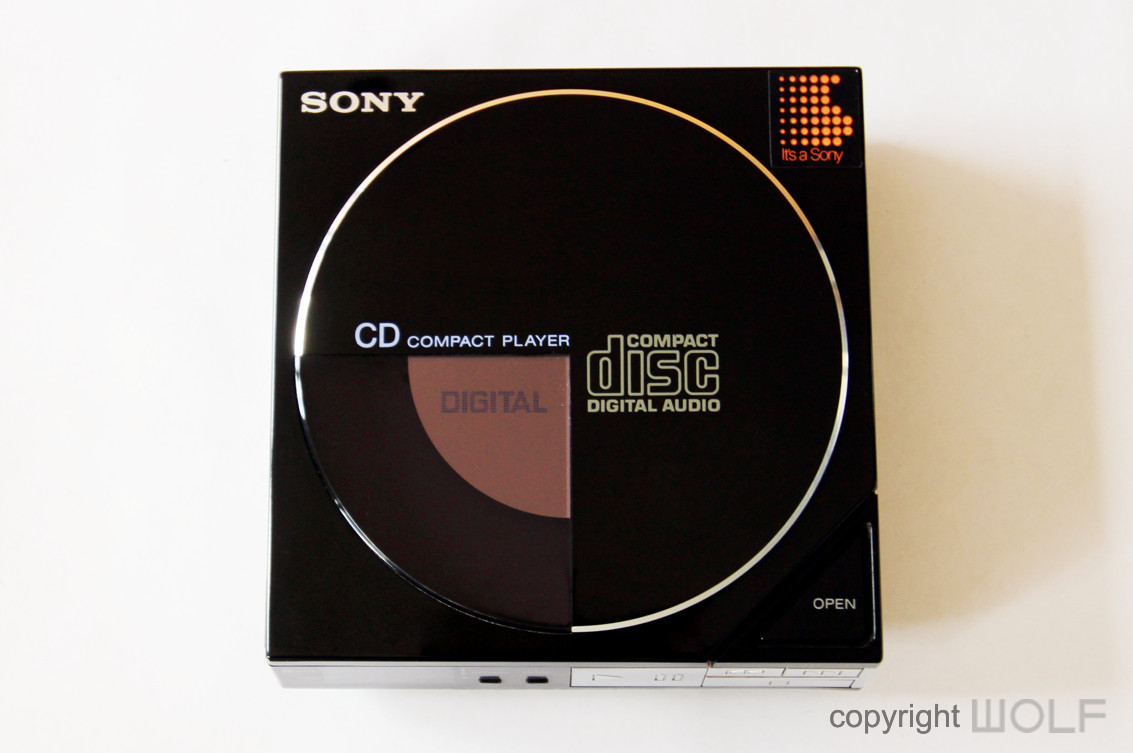 Craftmanship.
While it is mostly plastic, it is a high-grade plastic that won't chip or scratch easily. Despite this it still has good weight and in hand you do sense its quality.
The shiny metal logo, trim around the top of the circle, and brushed aluminum buttons all contrast nicely against the black casing and offer just enough bling to suit its original price tag.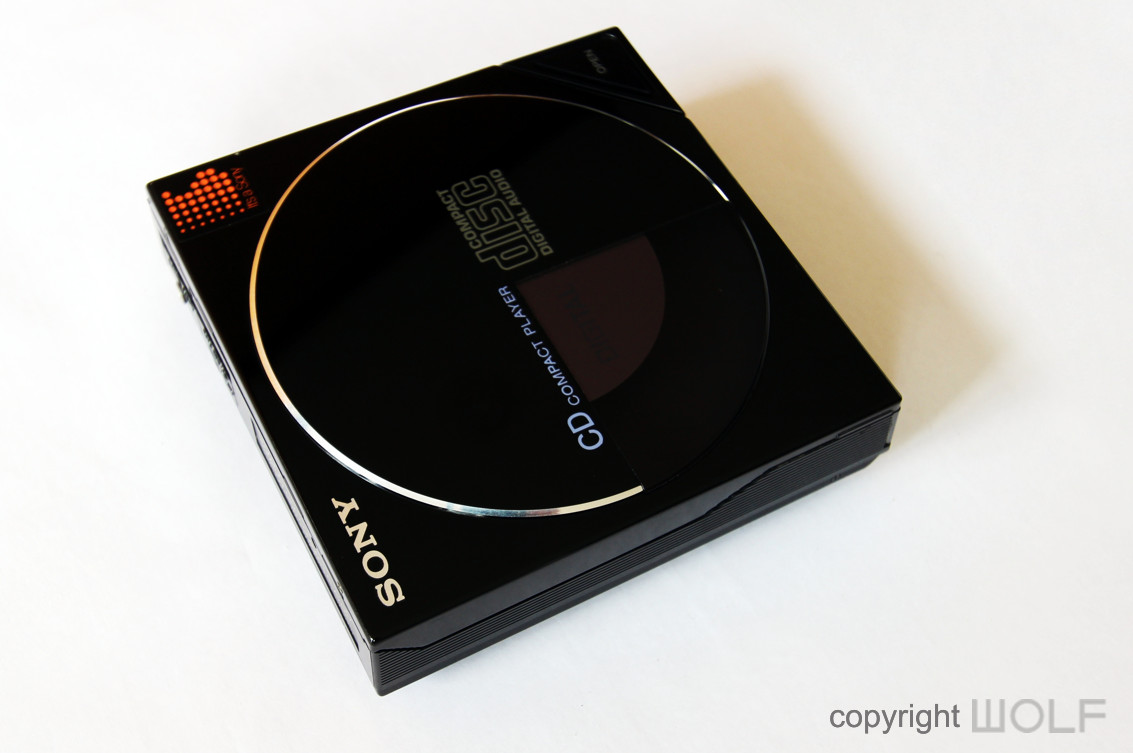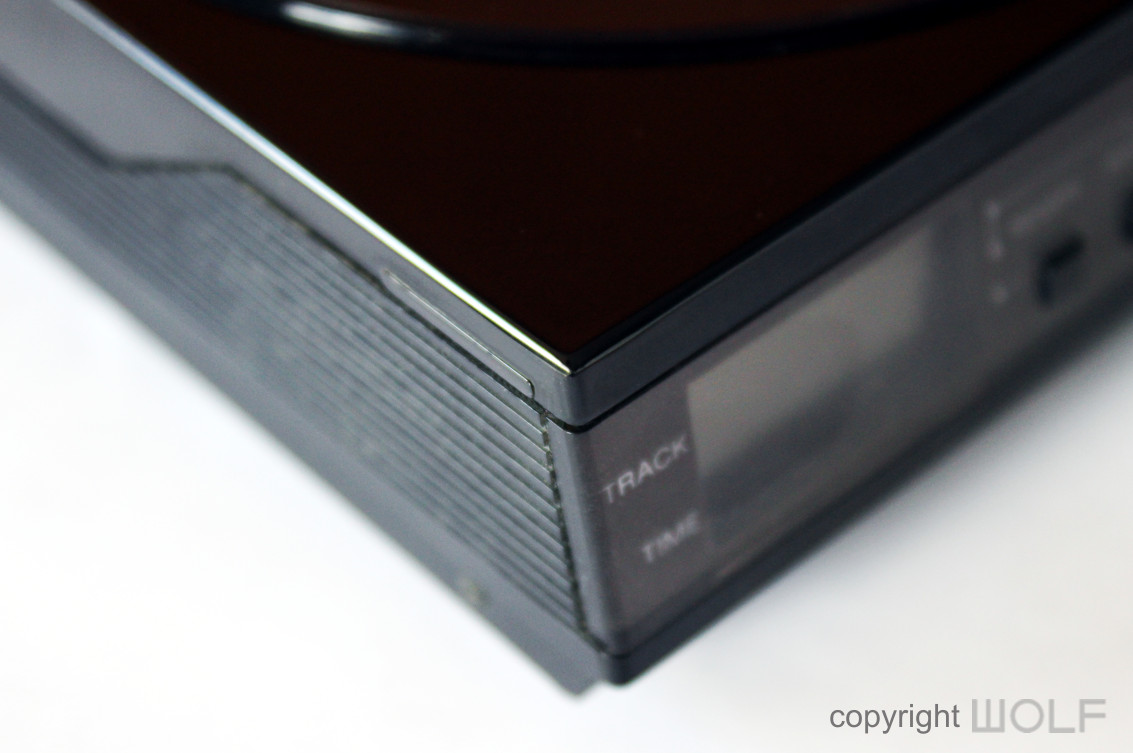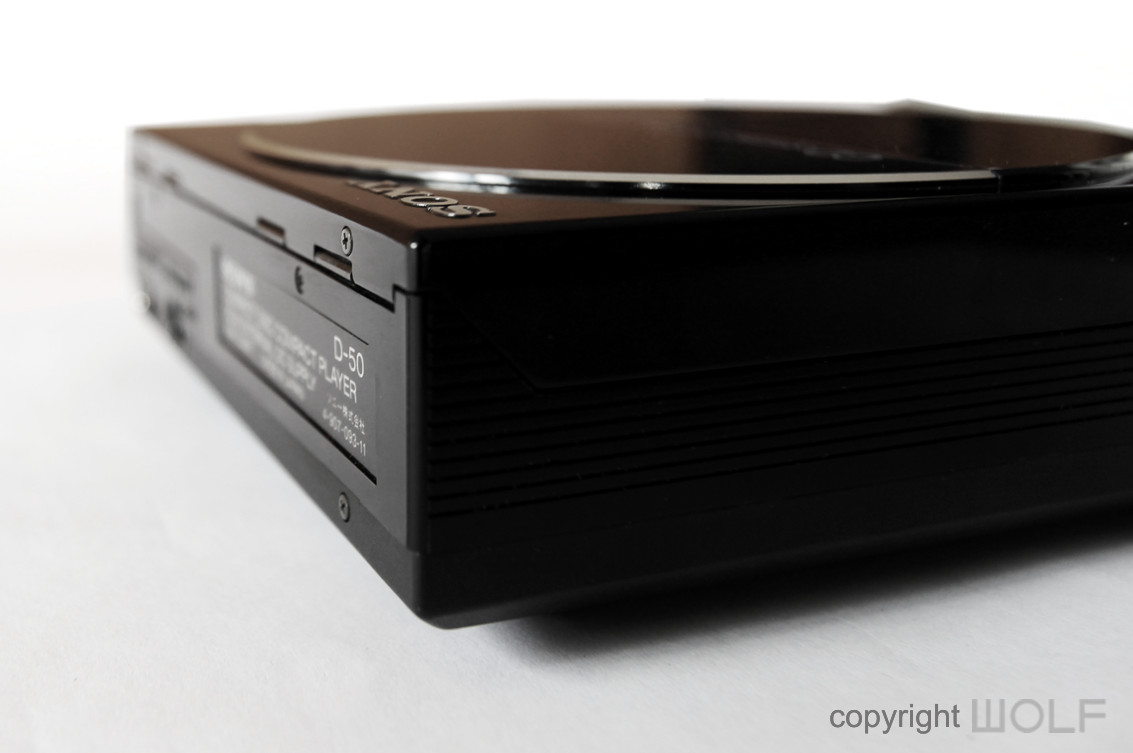 FUNCTION- Experience.
This unit was pure to function and feels compact and flush to touch. The front panel has a slight angle upwards for easier reading of the display, especially when placed flat on a table.
Groove lines down the sides are possibly a decorative feature but do help with grip and are a nice nod to Sony's Walkman II (1982)
The overall size is probably too big for your hand or pocket but at the size of four CDs you couldn't really complain. The LCD display is very helpful but, in our opinion, would have been amazing if backlit or in LED.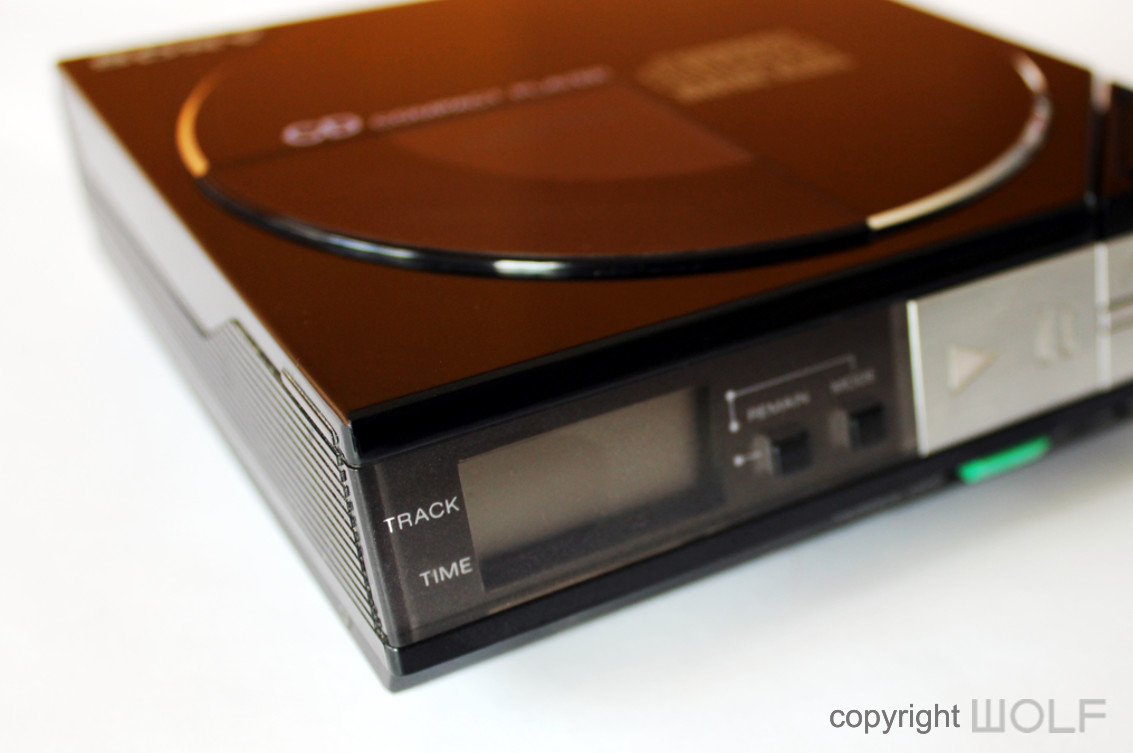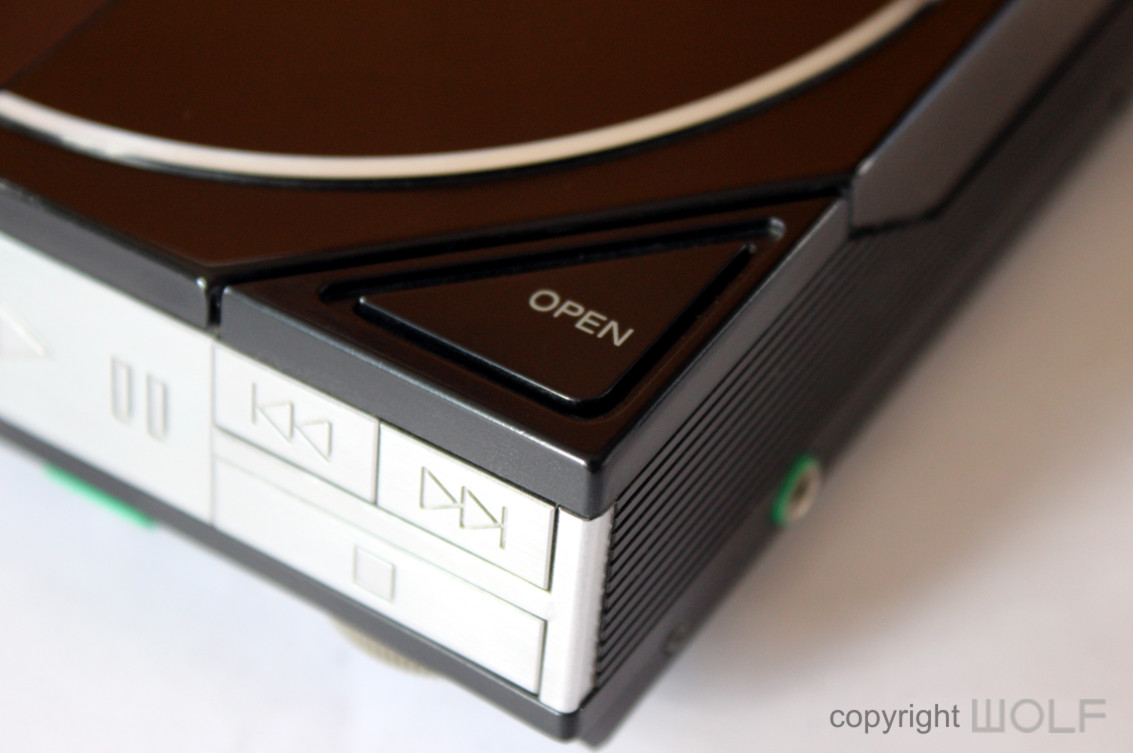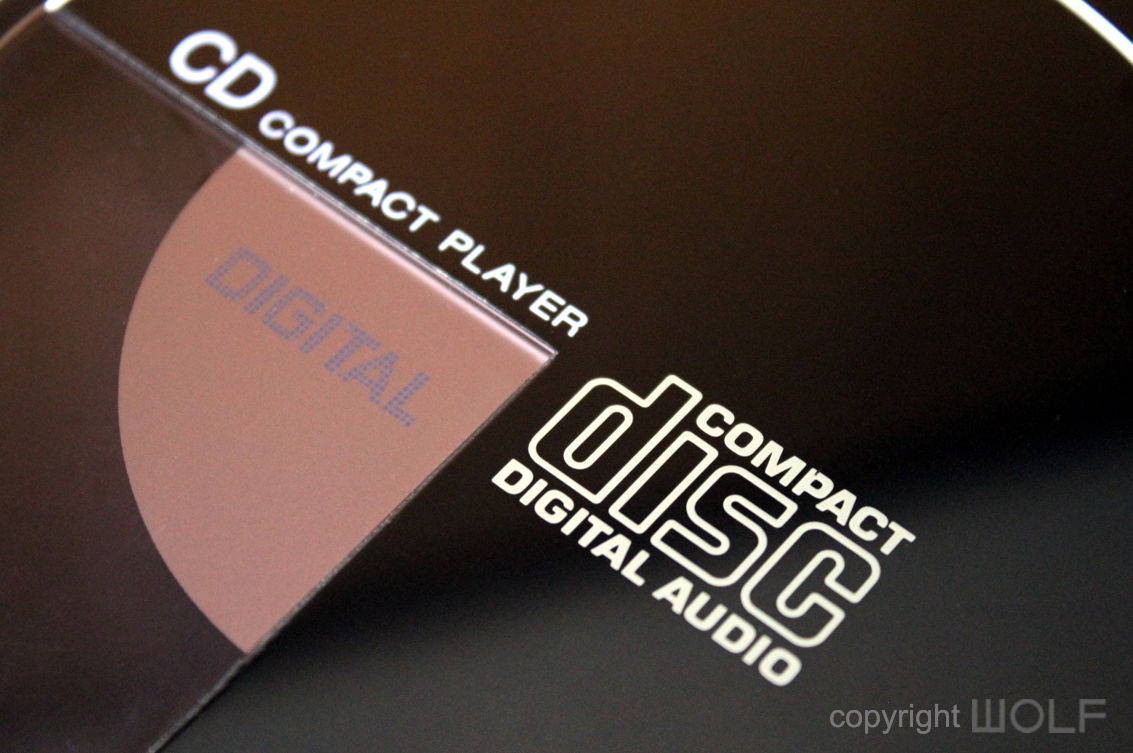 Desirability / Collectability
The D-50 will always have the title of being "The first". Not only was it a first for Sony but the first in the World. For collectors of vintage electronics this iconic Discman is a must, and there are still enough out there for the discerning collector. They are quite durable so working ones are more common that cassette Walkman's of the same era. Red ones are more rare than black ones and finding one with all its accessories is even harder. Land yourself a mint one and you should have an appreciating investment that you can still use in the meantime.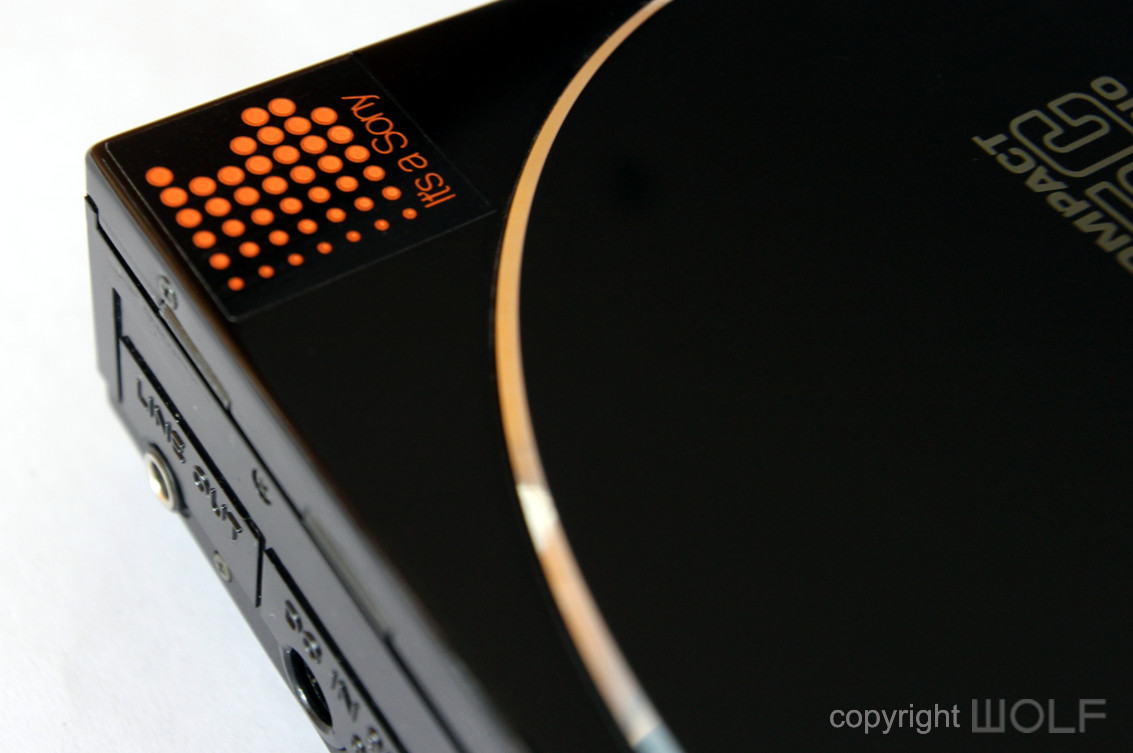 WORD OF THE WOLF
The D-50 was cool in 1984 and is still very cool today. We appreciate its geometry which seeks to combine symmetry with squares, circles and triangles.
We love products from the 80s because despite the excessiveness of the era it was a time of innovation and design. Sony was a pioneer within the industry at that time, and a very reputable brand. They were not only leaders but seemed to have strong design sensibilities. The D-50 was a great creation, and we think now is the right time to invest. Their prices are still reasonable and in comparison to cassette Walkman's they are rather underrated in our opinion.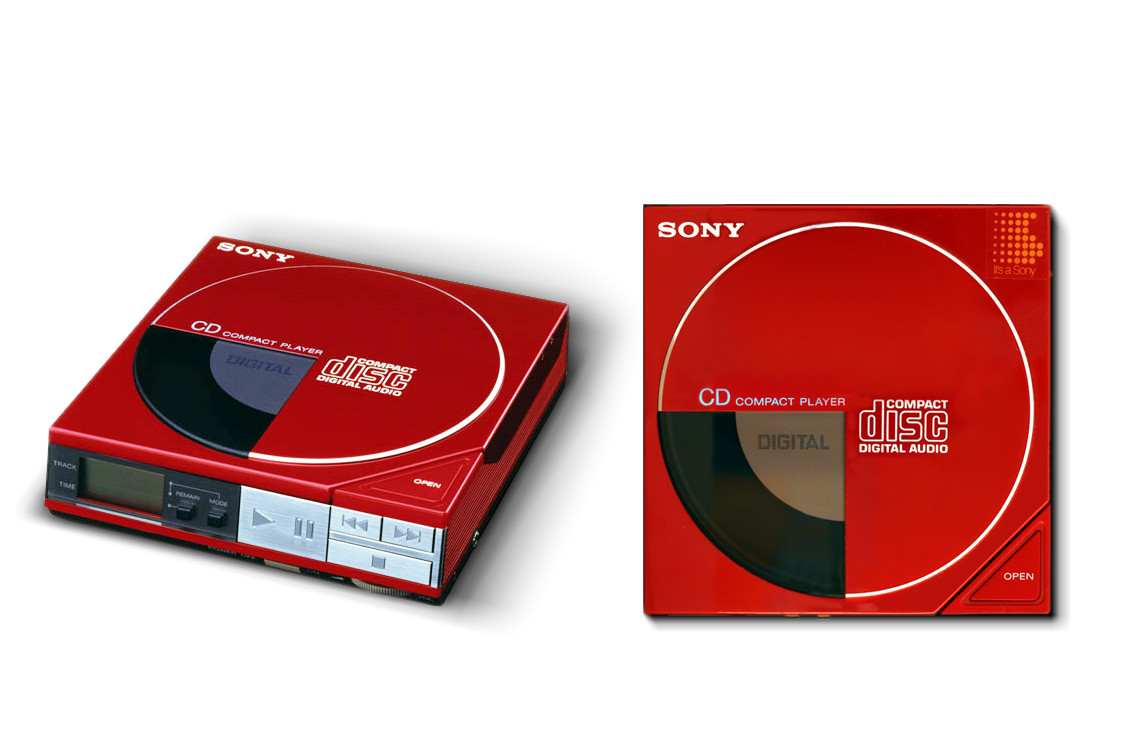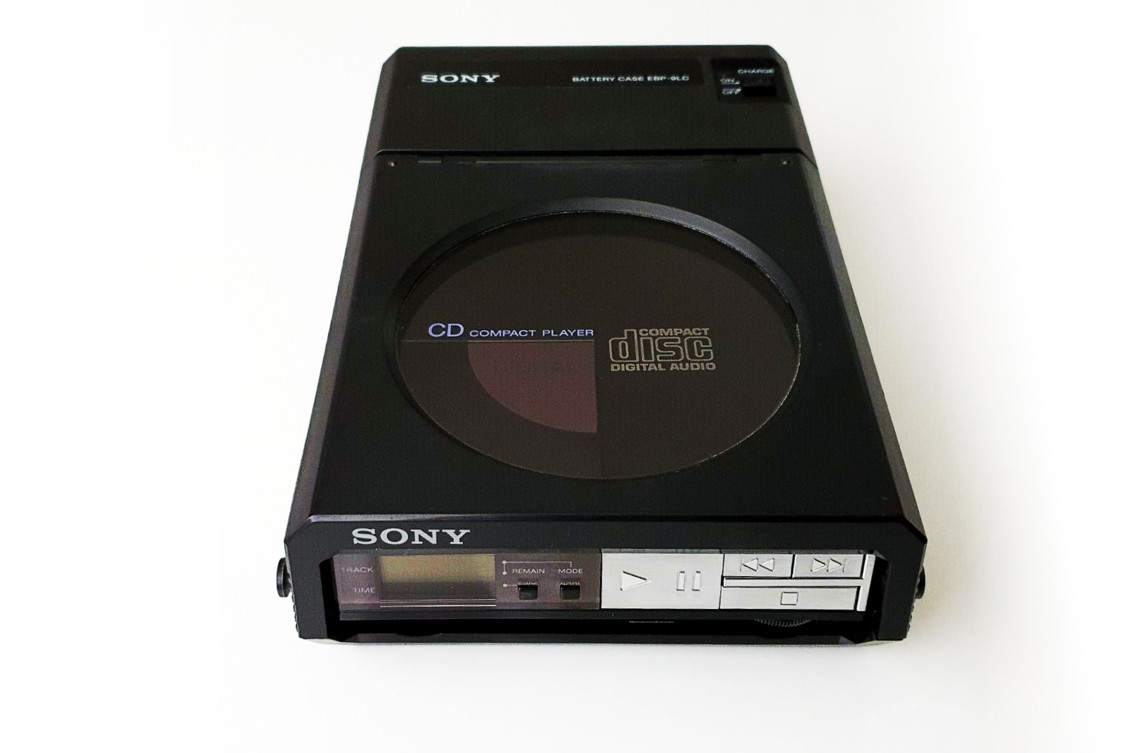 The WOLF SONY D-50
The D-50 in this review is a part of the WOLF Collection. It was purchased in July 2003 and still works!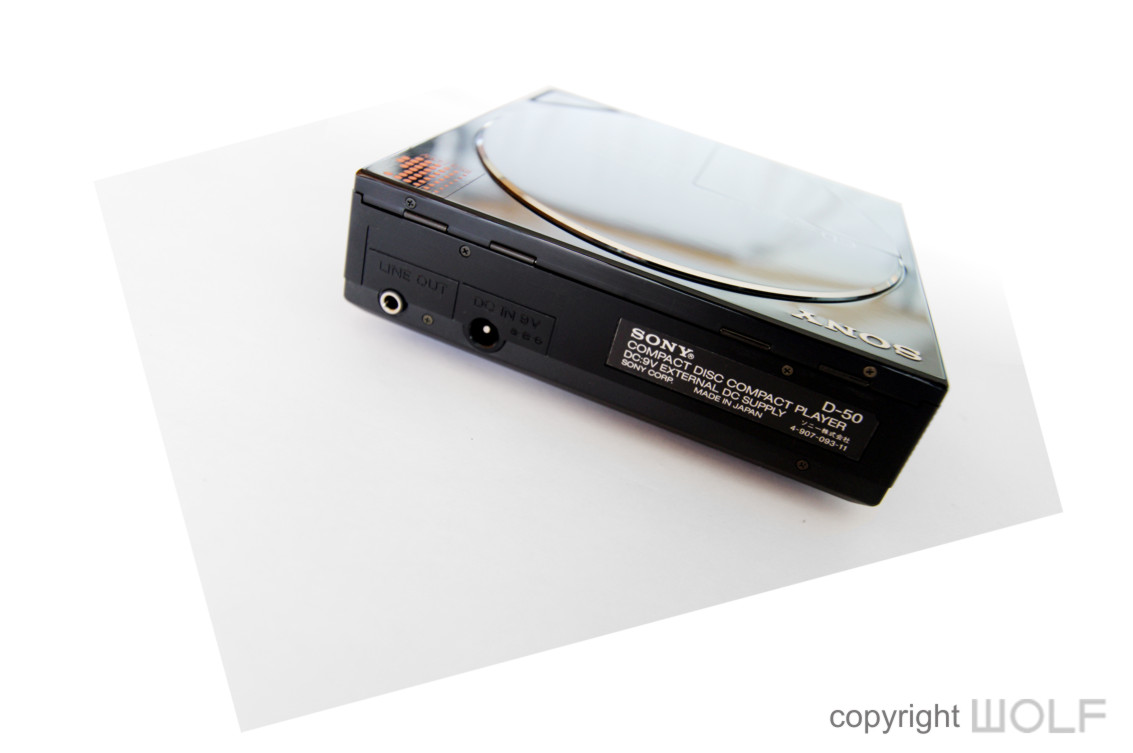 WOLF DESIGN EXCELLENCE SCORE = 7.8
Disclaimer
The information in this review is intended for informational or educational purposes to provide readers an understanding of how something may be seen from a certain design perspective. In this case it is from the view point of WOLF DESIGNS. As design is subjective this review should only be considered as an independent opinion. Information further to being of an opinion is provided to the best of our knowledge based on our own research at the time of doing the review. We cannot be held responsible for any inaccuracies or inconsistencies and reserve the right to change or update any content as appropriate.
The final responsibility of the design resides with the original manufacturer.