WOLF DESIGN retro REVIEW. 23rd October 2017
A Retro Review looks at products that are at least over ten years old from a present-day WOLF design and craftsmanship perspective. While the technology and fashion of an era influence design, and are taken into consideration, great design ideas will transcend their eras to be timeless.
Interesting and factual information may be provided, but our review aims to deliver insight into the eyes and mind of designers.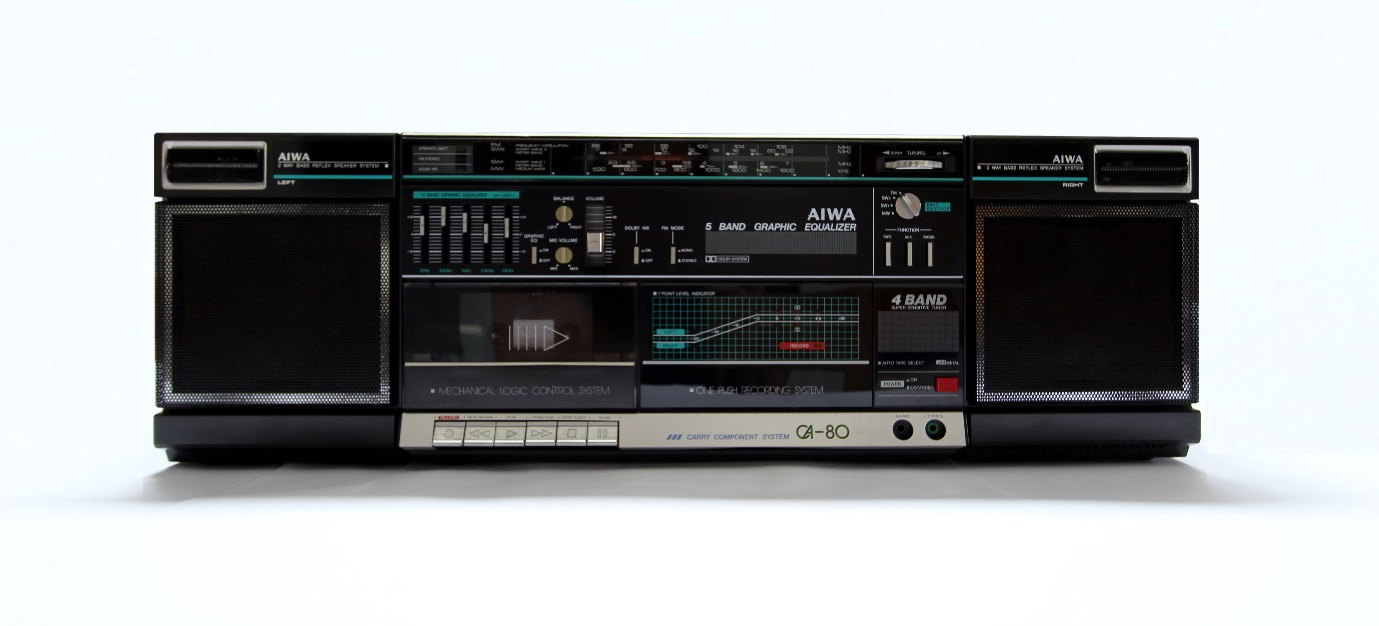 Product description.
The AIWA CA-80 is a portable audio component system available in the mid-1980's. Also known as a boom box, this unit features a cassette player/recorder and radio tuner.
Price Availability.
These units are now only available on the second-hand market and are in fact very rare. From our research online, we believe that this model was mainly distributed in Asia and Russia, as that seems to be where they pop up from occasionally.
Additional information.
AIWA produced portable boom boxes in the 1980's that were referenced as the CA series (the CA stands for 'Carry Audio'). The models appear to range from the CA-10 through to the CA-100. The CA-80, CA-R80, and CA-W90 were released altogether as one range. The CA-80 was known as 'High Power' as it had a generous output of 80 watts making it the loudest of the group. The CA-R80 looked almost identical but with auto-reverse function added. The top of the range was the CA-W90 which looked almost identical again but with a double cassette deck advantage. We believe that these 3 models were the last of the CA series. There is very little information available on these machines other than what is written in AIWA sales brochures. They are quite rare to find and are normally in black which make them unique to all the other CA models which were silver. Through our own research we also discovered that the CA-80, CA-R80 and CA-W90 were produced in Red and silver.
REVIEW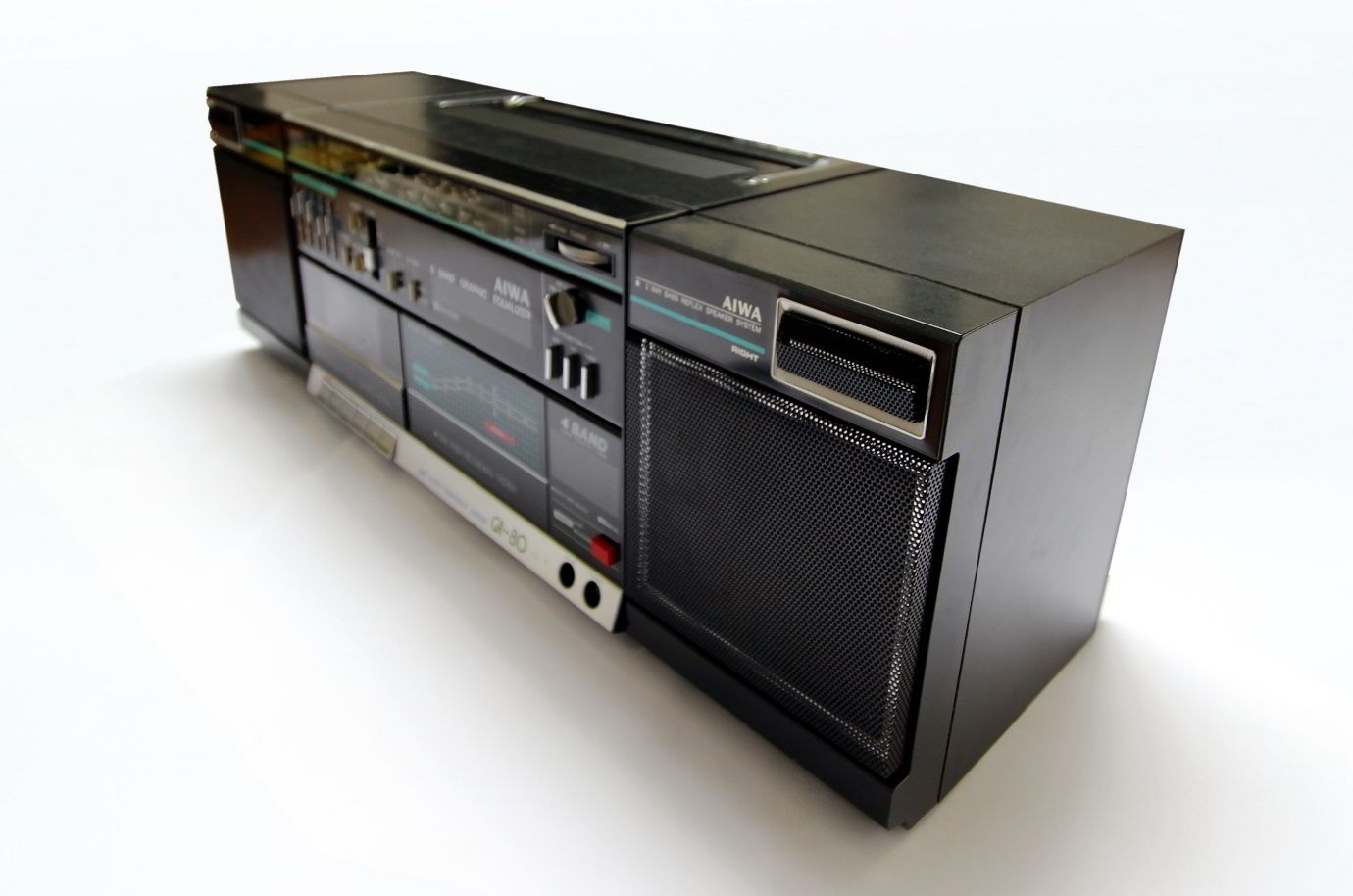 First impressions Delight.
This is a very neat looking boom box that is very well built. It has weight, it has style and when turned it on was impressively loud. It's black colour and the flashy lights are very 80's but not excessive. The brochure uses the description of "square look" and that's exactly how we felt and makes this literally a boom 'BOX'.
Exterior Design Review.
It's a clear object of the 80's, however there is a certain sleekness that puts it head of its time. Whoever designed this understood flushness and to connecting lines from one panel to the next, as with car design. It is indeed very square and crisp, but on close inspection most corners and edges have a bevelled edge of 2-3 mm.
While this machine appears predominantly black it is made up of many different textures from flat to satin and gloss. There is a textured aluminium trim along the top front edge to counter the brushed aluminium trim along the bottom front edge. The 80's was a great period of innovation in manufacturing and this machine almost feels as though the designers wanted to experiment with all that they had available. Using many materials can be risky but this design succeeded by being disciplined to the flushness and geometry of the panels.
Most boom boxes of the 80's look rather busy because consumers liked the idea of gadgets and lots of functions. The more complex with protruding knobs, levers, dials and lights the better. This boom box is significantly more restrained. All buttons and levers are smaller and finer than its competition at the time. The main front panel is carefully conceived to have generous amounts of black space with neat graphics in white and aqua.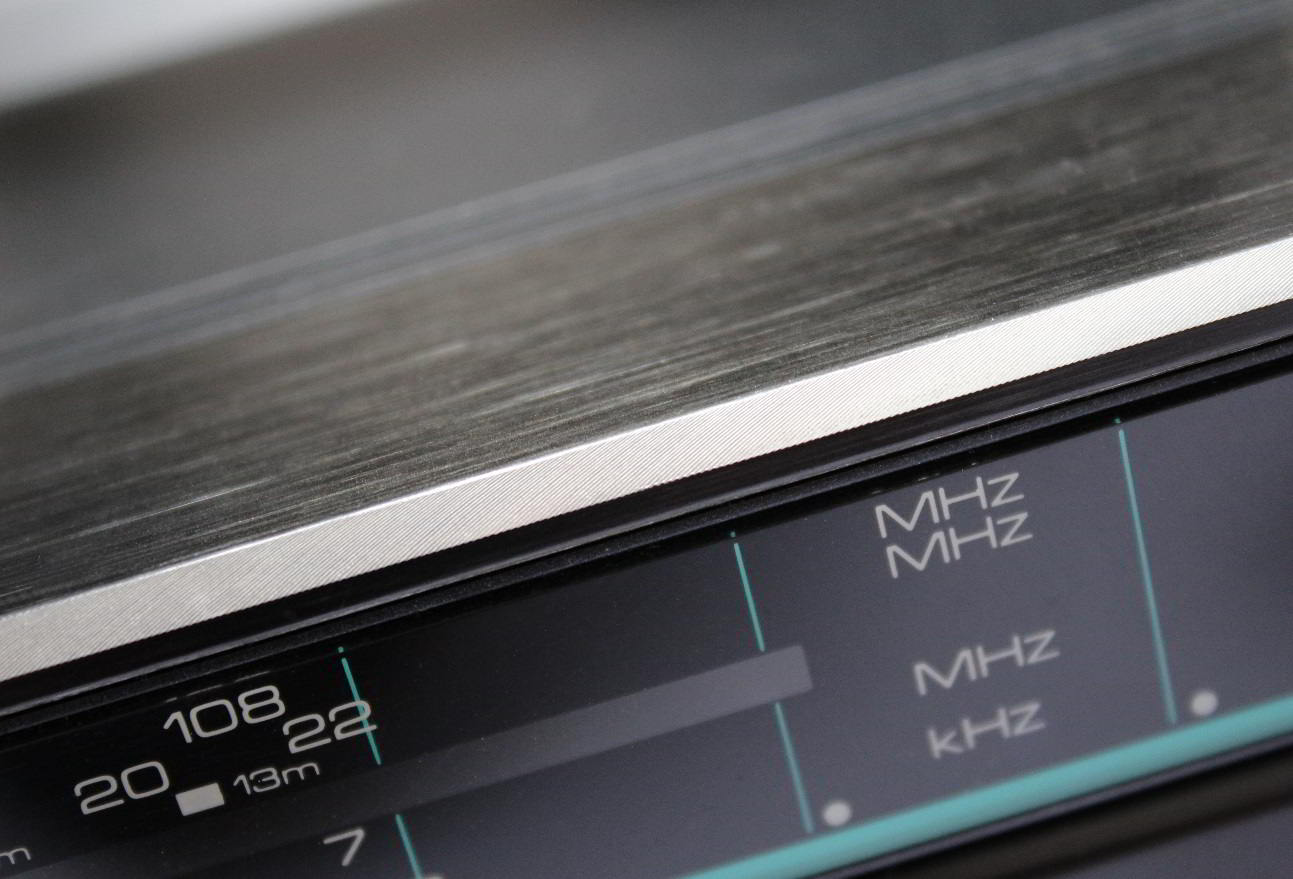 Craftmanship.
Externally there is a combination of plastics and metals in a variety of textures and tones. This machine is very well assembled considering the rather diverse combination of textures. Quality is personified in the carrying handle which is very sturdy and substantial. At 8kg its not light but the substantial handle makes it feel very mobile.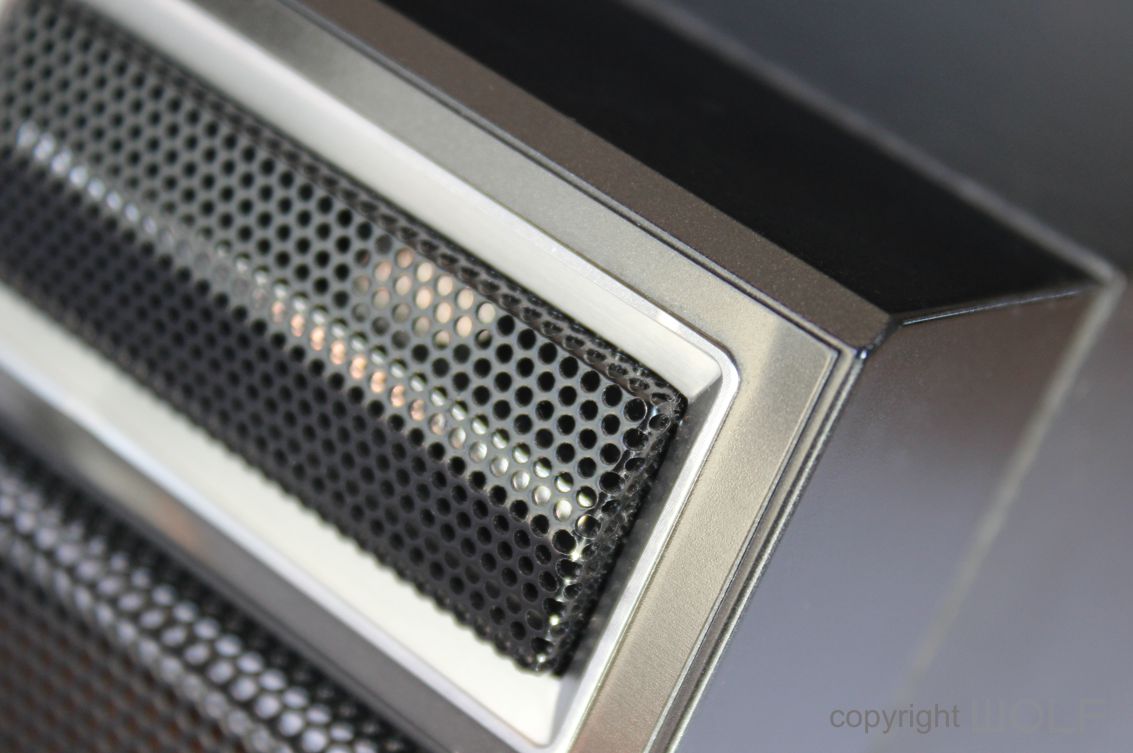 FUNCTION- Experience.
The sound is incredible for machine of its size that is over 30 years old. It's bright, loud and would have been perfect for most home parties. The lights don't tell you much but they feel like an 80's pop song and encourages dancing. The soft touch buttons are very neat but probably a bit too small for our liking. We applaud the departure from the chunky and clunky knobs and buttons more commonly seen from other boom boxes of the era. We particularly like the fine bevelled edges with aluminium/chrome trims.
The lower brushed aluminium strip cleverly extends out on an angle to follow the shape of the buttons, making them easier to push. That and the solid carry handle feels great and makes you want to pick it up and go party.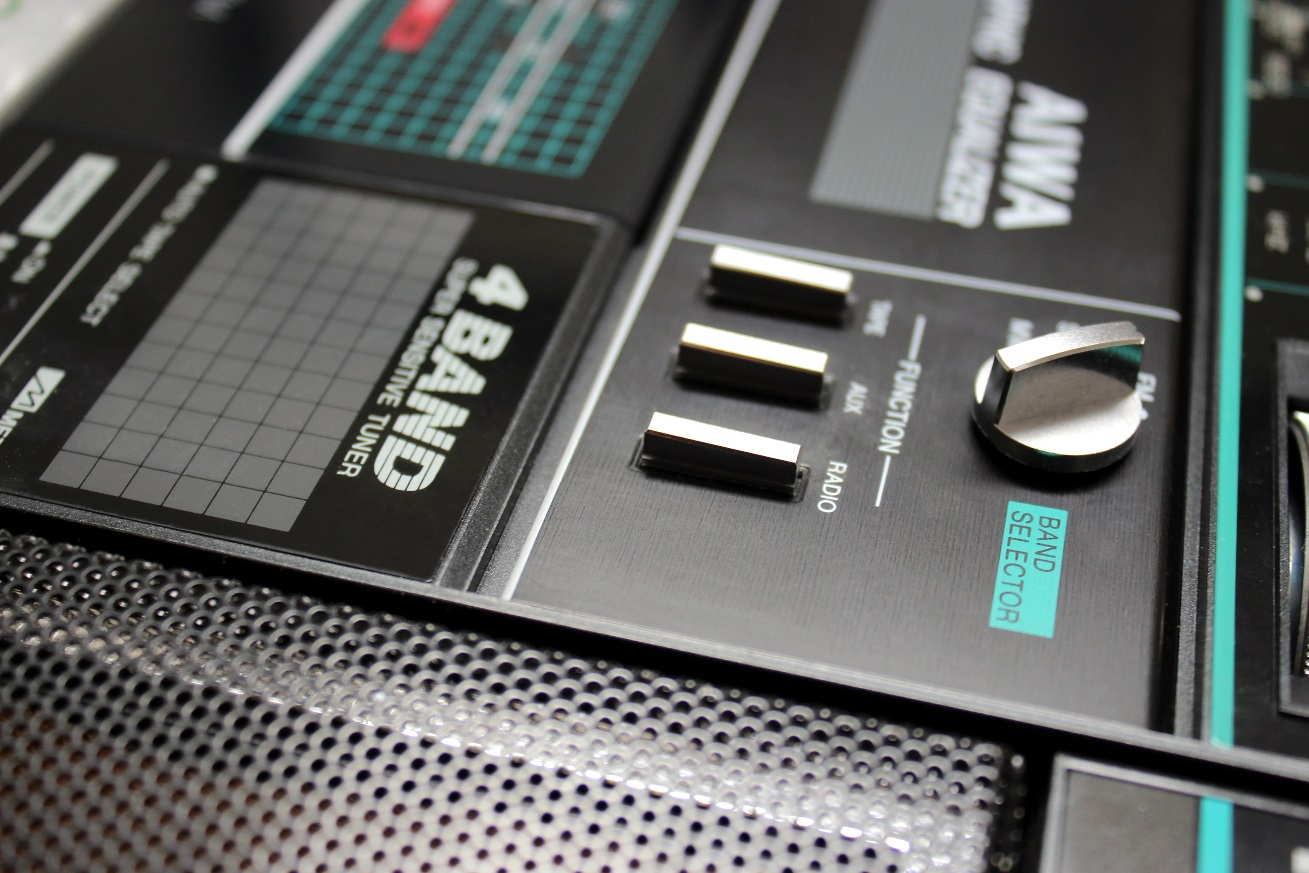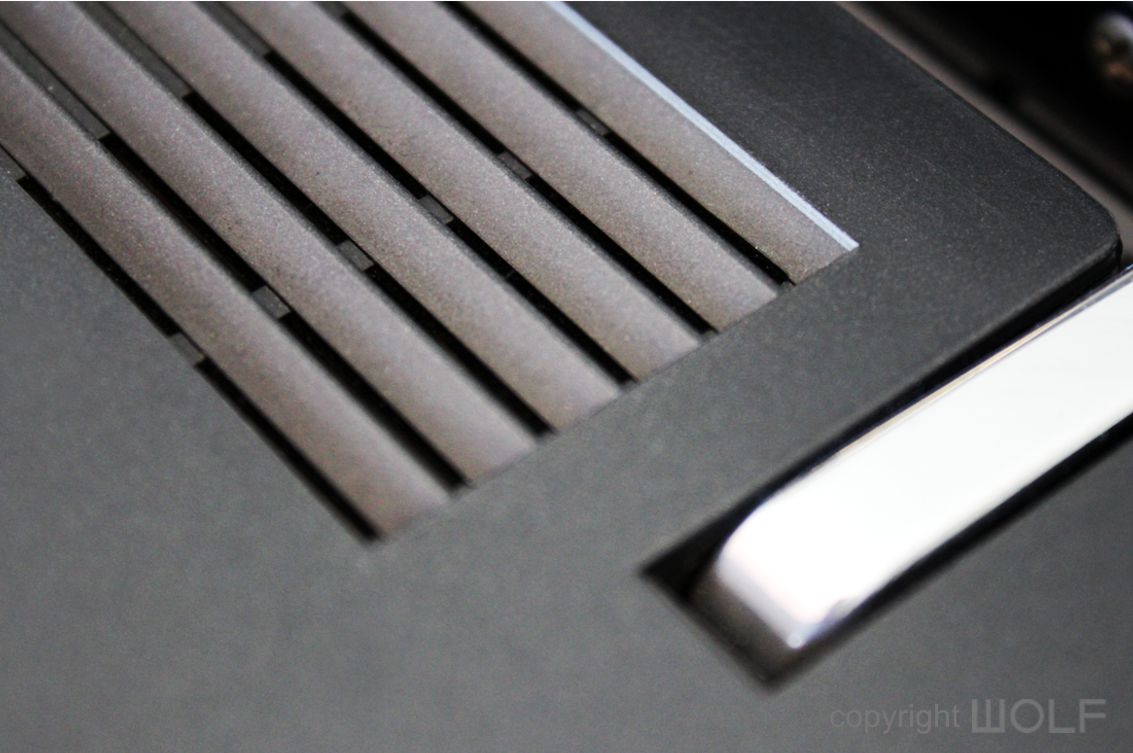 Desirability/ Collectability.
These units are extremely rare and the few that show up on eBay each year are usually in very poor shape and overpriced. They are normally found in black but the red and silver variations are much rarer. Most of the time the tape component is not working but these can be fixed. You will find that the sound is still as impressive today as it was in the 80's and if you can find a mint or near mint specimen it will bring back that cool 80's feeling and bring a smile to you and your friends. Put on an 80's pop classic and you will want to get up and dance.
Expect to pay anywhere from $200 to $500 for mint condition unit that functions perfectly. They are not small or light so could cost a bit to post. They are a solid investment in our opinion. While the black colour personifies the 80's we think the silver one has a more timeless look about it. Our tip is to get a silver one if you can.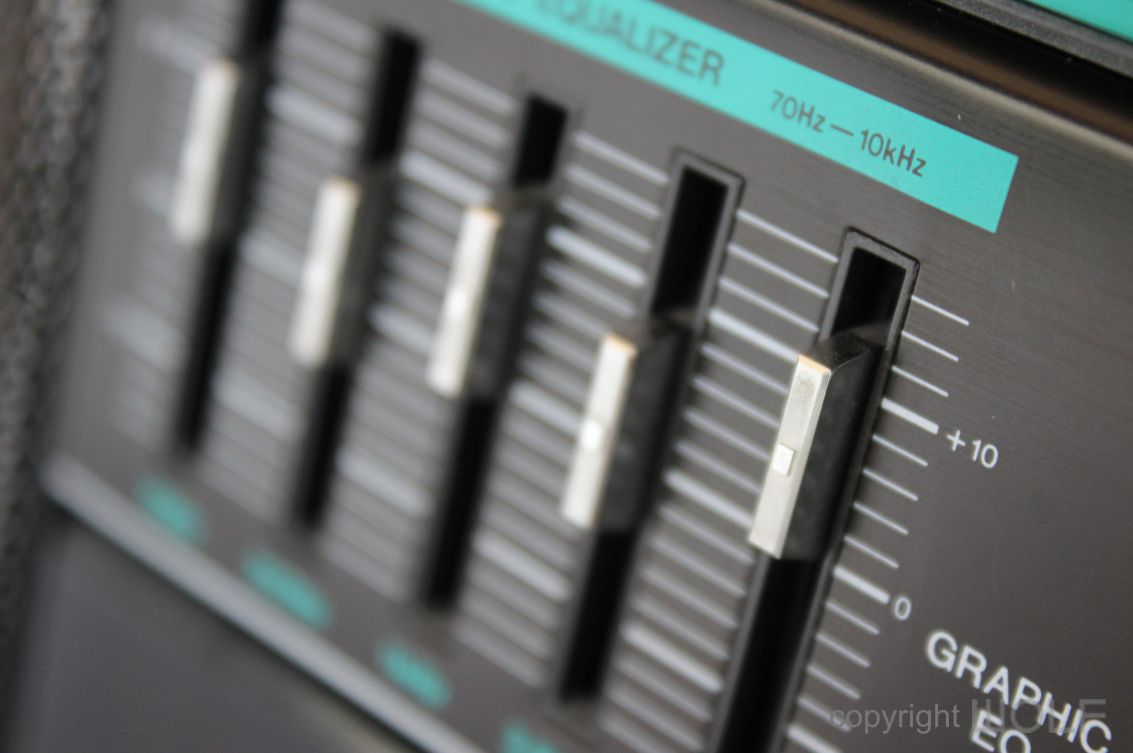 WORD OF THE WOLF
We love products from the 80's because despite the excess of the era it was a time of innovation and design. The AIWA CA-80 is a very well-designed machine that we feel personifies both the boom box and the 1980's period. The subtle material pallet is deceptively complex and needs to be explored closely to be noticed. We appreciate the detail in the design which add to the overall sleekness and square shape.
WOLF DESIGN EXCELLENCE SCORE = 7.4
The WOLF AIWA CA-80.
The machine in this review is a part of the WOLF Collection which also includes the CA-R-80 and CA-W90. The CA-80 was Taras Wolf's first significant purchase with all his life savings in 1985. This machine met his requirement for something very loud but more importantly it appealed to his young eyes from a design perspective. He purchased his AIWA CA-80 for 7000 Baht from Bangkok's Central Department store, and recalls it being a very tough decision between the black or silver one.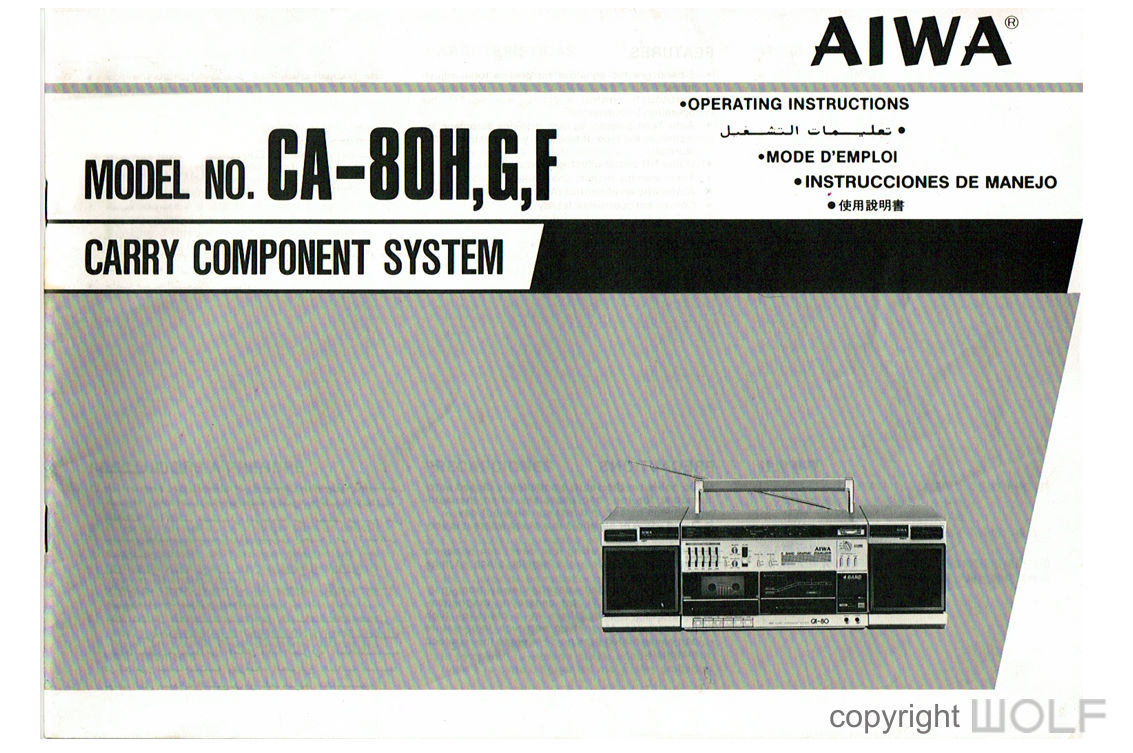 The original instruction manual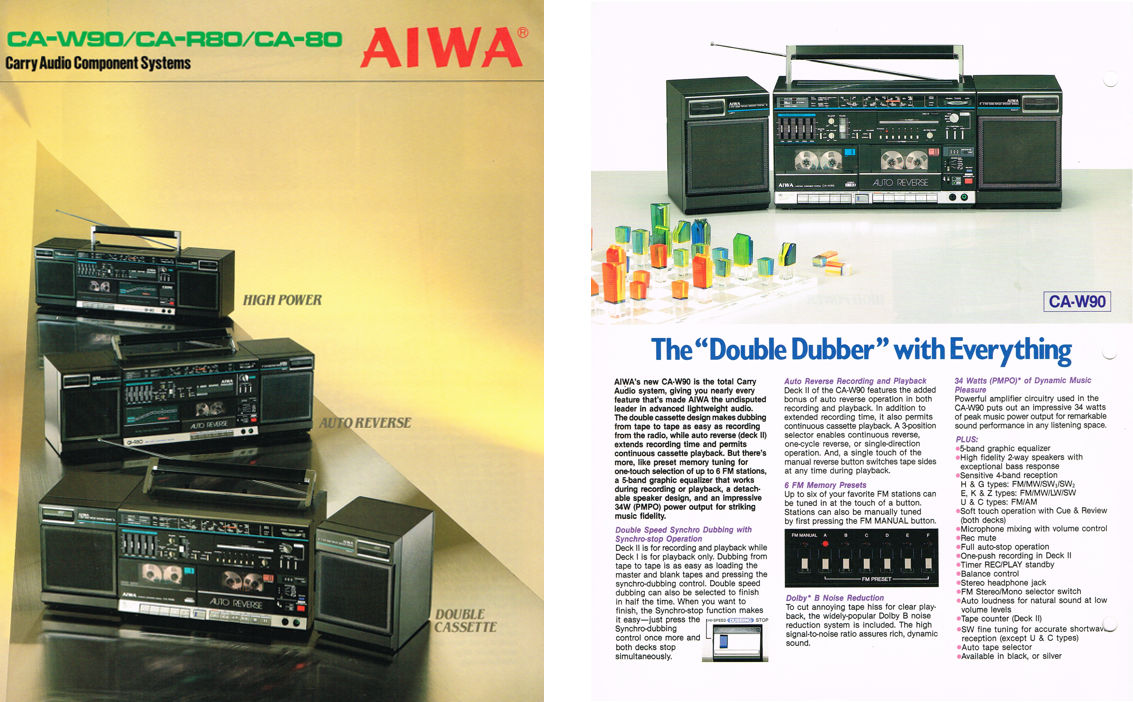 The Brochure
Links
https://www.youtube.com/watch?v=eOTrJBgUUSU
Disclaimer
The information in this review is intended for informational or educational purposes by providing readers an understanding of how something may be seen from a certain design perspective. In this case it is from the view point of WOLF DESIGNS. As design is subjective this review should only be considered as an independent opinion. Information further to being of an opinion is provided to the best of our knowledge based on our own research at the time of doing the review. We cannot be held responsible for any inaccuracies or inconsistencies and reserve the right to change or update any content as appropriate.
The final responsibility of the design resides with the original manufacturer.