WOLF retro DESIGN  REVIEW. 4th May 2020
A retro review looks at products that are at least over ten years old from a present-day WOLF design perspective. While the technology and fashion of the period influence design, and are taken into consideration, great design ideas will transcend their eras to be timeless.
Interesting and factual information may be provided, but our review aims to deliver insight from the perspective of a designer's mind and eyes.
Introduction
Product Focus
As with most reviews the focus is on the design and its evolution within its industry. The functioning systems and sound quality are not necessarily considered.
Product description
The LS series was announced in 2008 as JBL's top end speakers for home use. Primarily designed for 5.1 home theatres the LS series consisted of the LS120P, LSCenter, LS40, LS60 and LS80 models. The LS80 in this review is a floor standing speaker and is the largest and loudest of the series.
Price and Availability.
Although they were designed to be a cost-effective package the LS80s were almost $4000US per pair when new, and after a decade they can still fetch up to $2000 for a mint pair. However, they don't come up on the second hand market so you'll need to hunt diligently. The reason for this is becasue they are not that old, and also because most owners still find them excellent value.
Additional information
The LS series was celebrated as the poster model for JBLs 60th Anniversary. They were available in black gloss finish and also in red ebony high gloss finish.
Review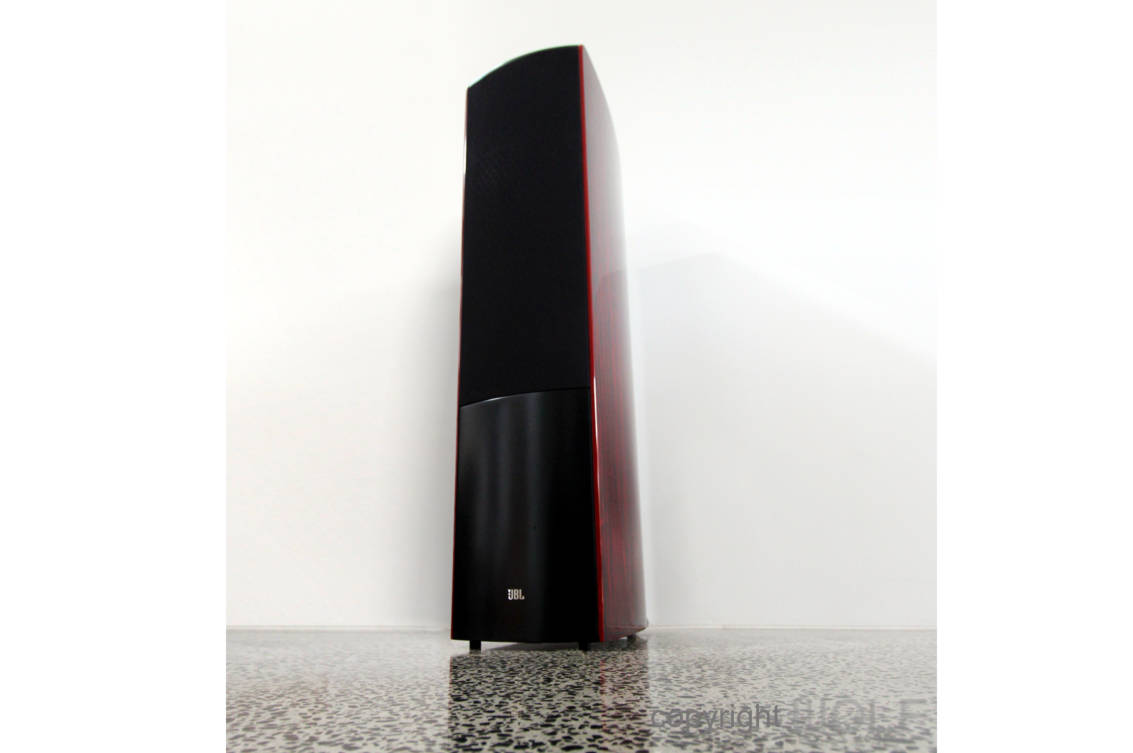 First impression/ Delight
The LS80 is big and you'd expect speakers with such presence to be more intimidating but we found them rather friendly. There are no hard edges and together with the richness of the ebony veneered sides have an air of class and style. Interestingly they can blend in nicely into most settings.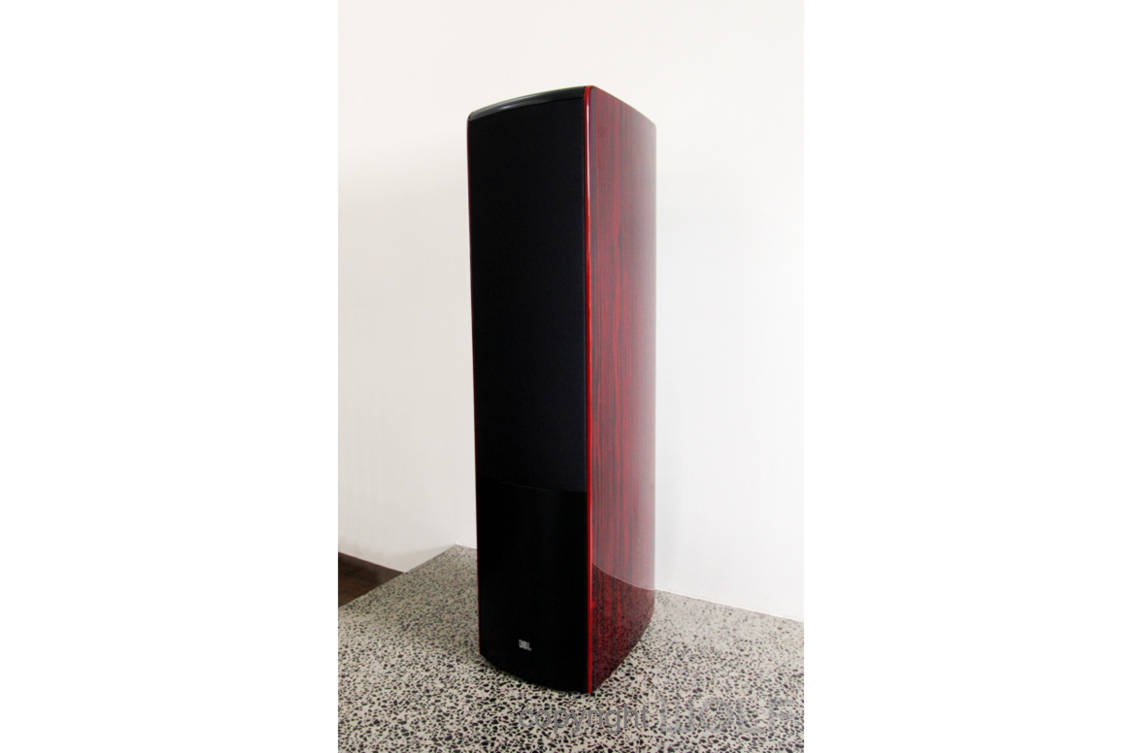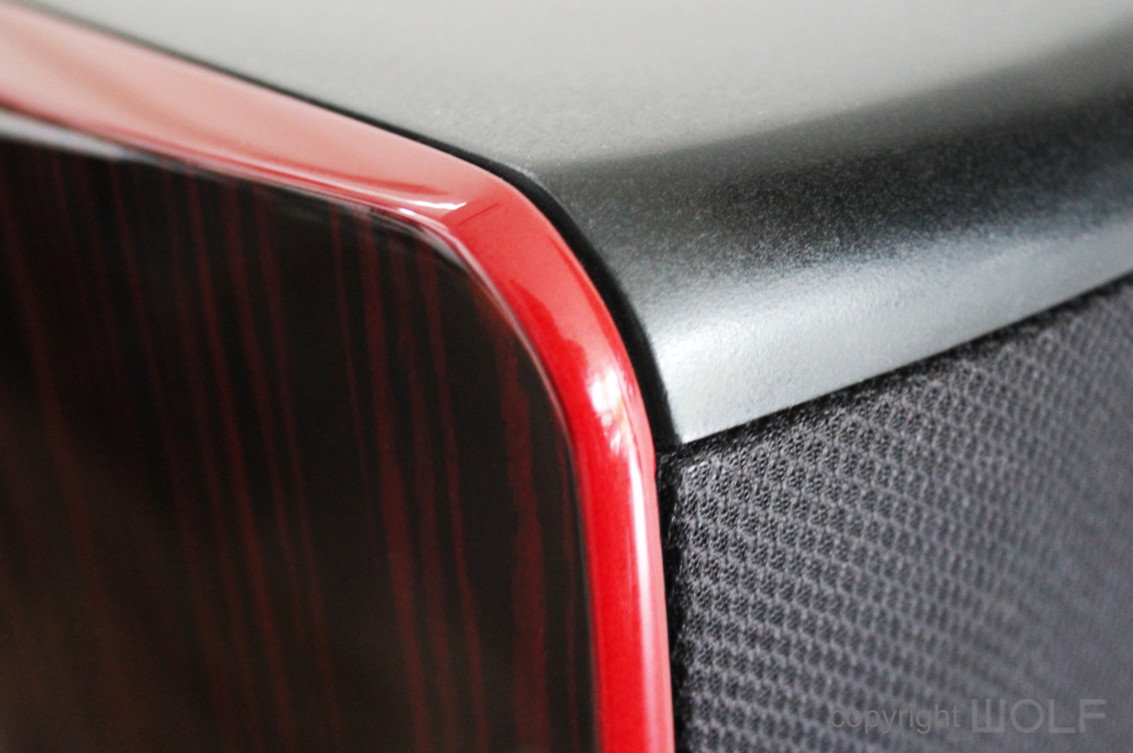 Exterior Design Review
For a speaker that stands over 1.1m tall they were cleverly designed to look slender and relaxed. Gentle curves and rounded corners disguise what essentially are large rectangular boxes. The side panels are tapered and join neatly to the black front and top panels. In between the black panels is the removable speaker grill cover.
We think the ebony veneer finish has far more character than the plain black versions. It is beautiful and different to most speakers of its era. The colour is a red mahogany and from the front and top it presents like a simple red trim, a bit like red piping you'd expect in a sports car seats. It takes us back to a time when things were built to be the best ever.
While the glossy wood might sound tacky this is a classy beast that can even suit a very minimalistic setting.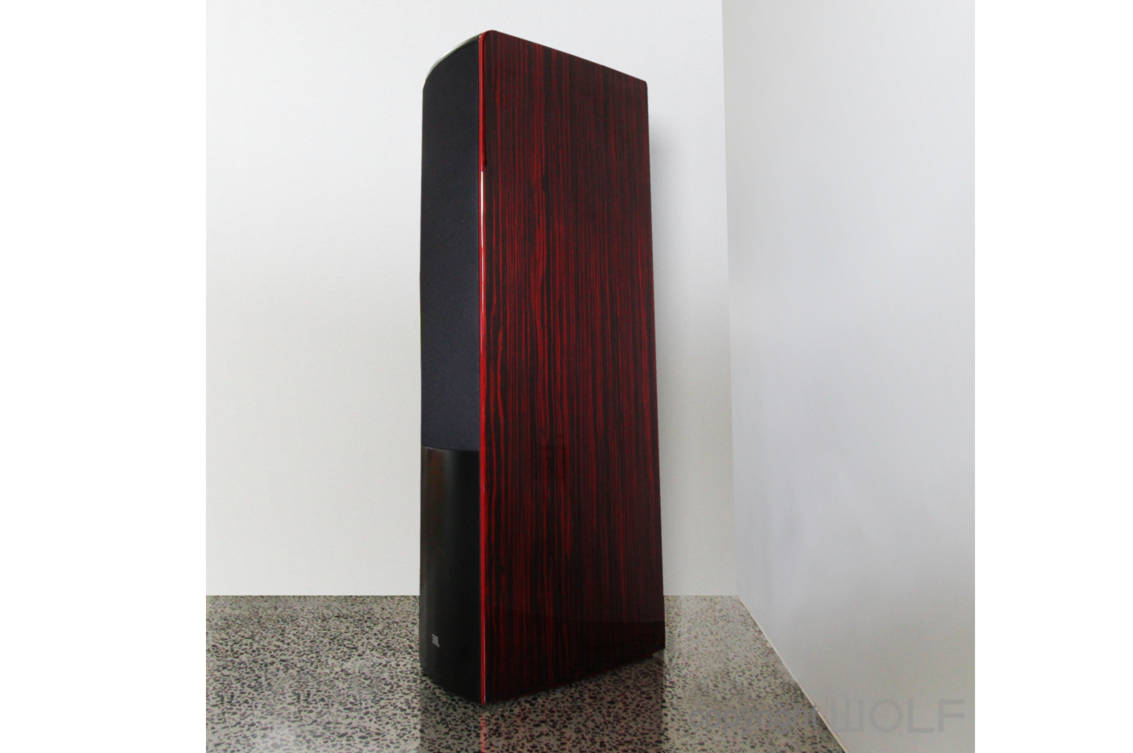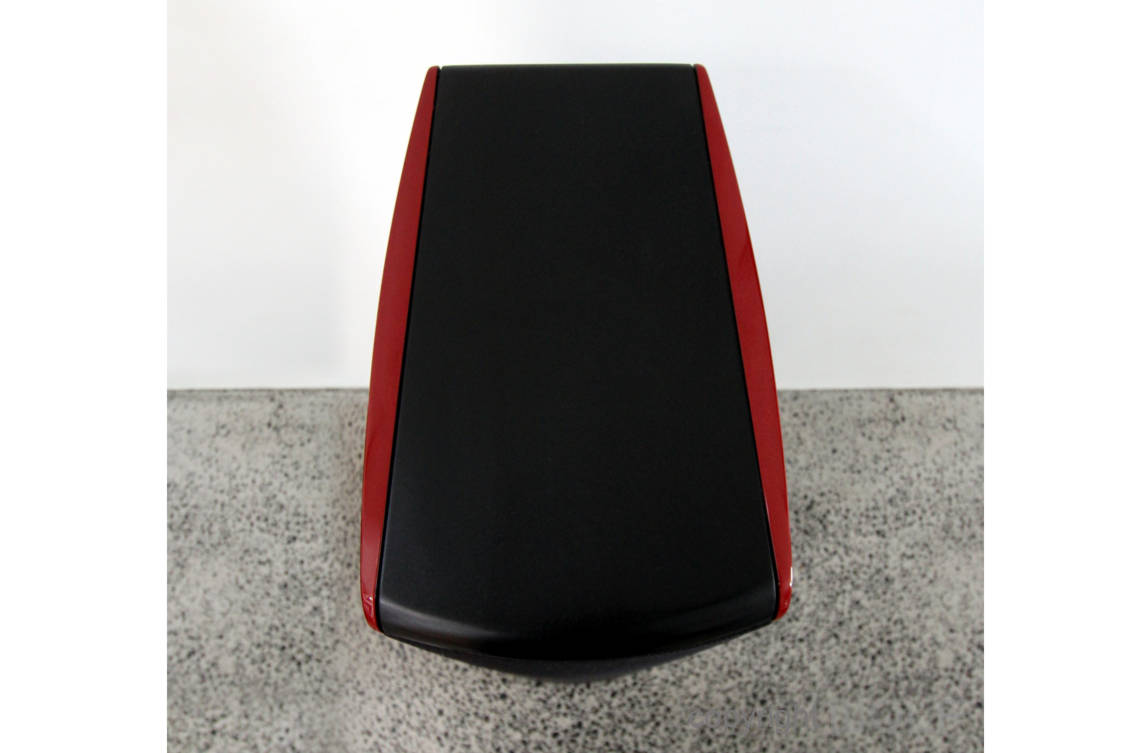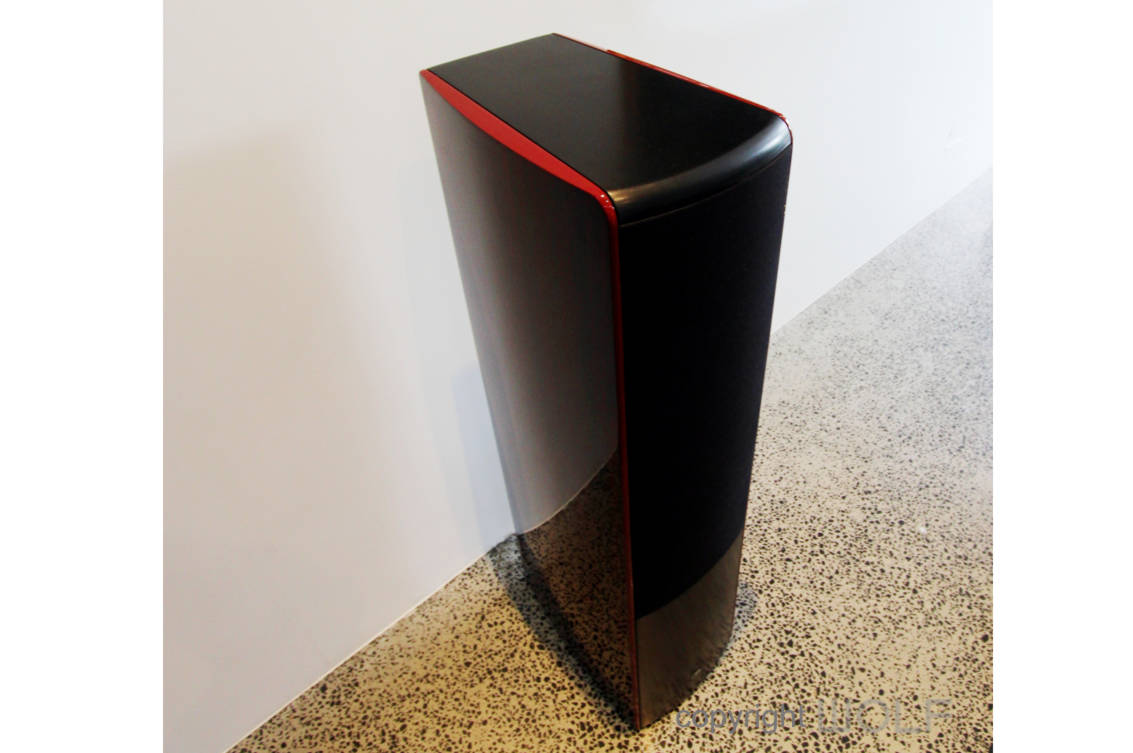 Craftmanship.
We were told that the lacquered timber sides are finished by hand with over 14 coats of varnish. Had we not known this fact; we would easily have assumed that those side panels were a plastic wood lookalike. The depth of the varnish is incredible and is very reflective.
The front and top panels have a very fine graininess that feels like quality. Our only criticism is with the fabric grill cover panels which have a diamond patterned frame behind. The plastic behind is visible under certain lighting conditions and tends to look and feel like a flimsier plastic which is not in keeping with the overall solidity of the speaker. The fabric itself however does make up for that, as it is thicker than your average speaker cloth and has an elegant pattern in it.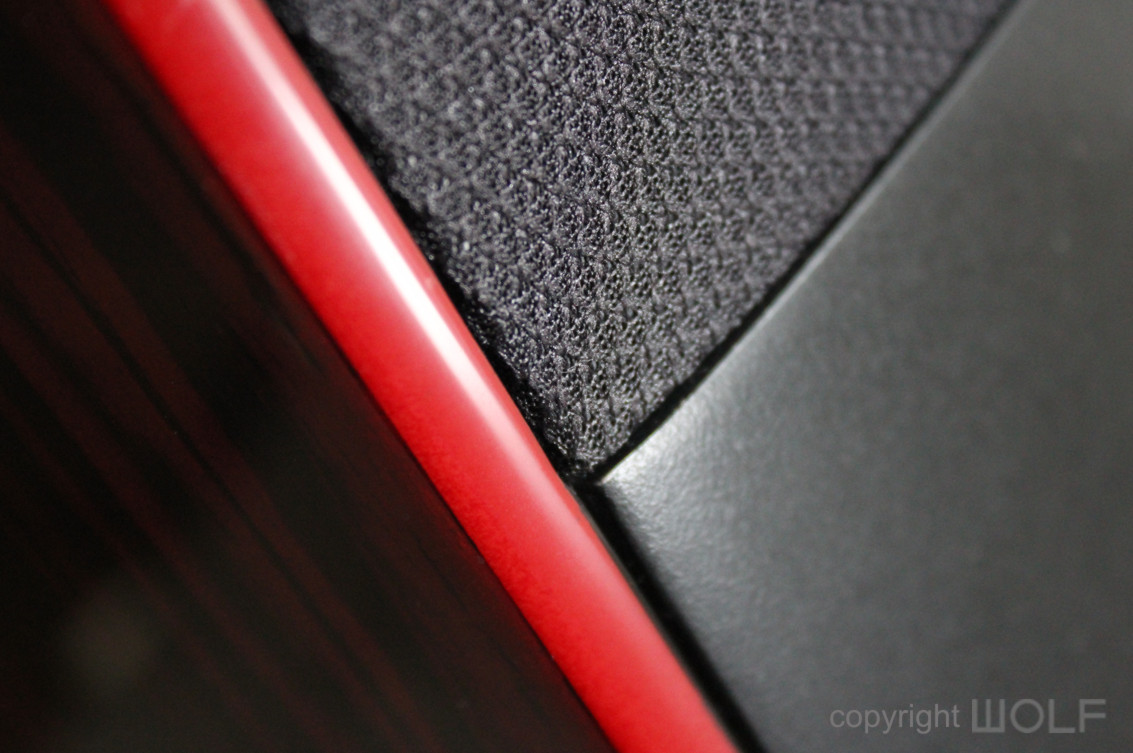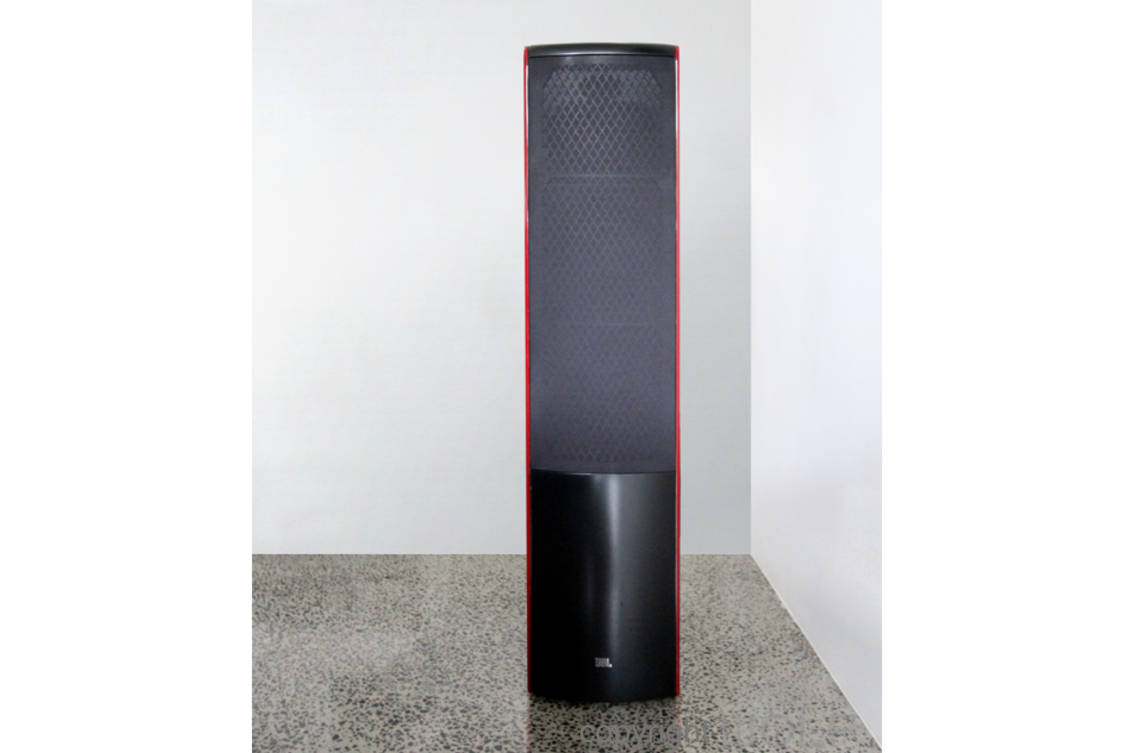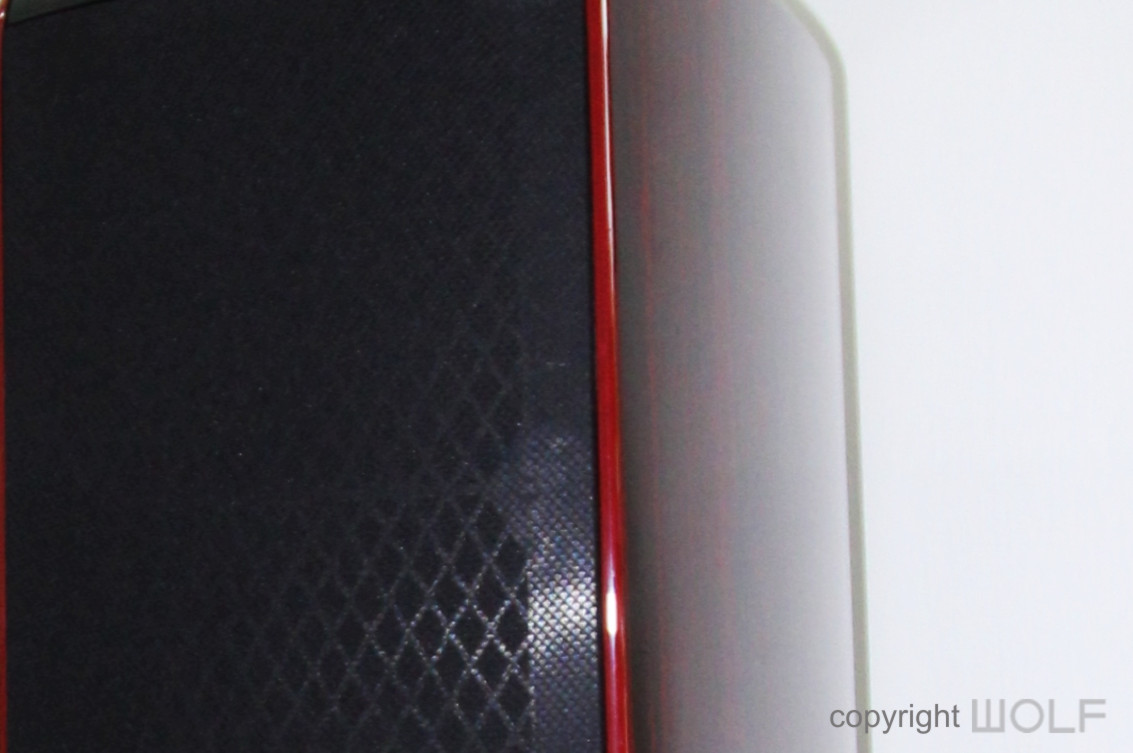 FUNCTION- Experience.
At 35kg each these are heavy and substantial speakers that require two people to handle safely. The quality is very high for a home system and we understand that it can punch above its belt weight. Despite its rich looks the design is quite versatile and will suit many environments.
We like the graininess of the black surfaces that wont finger print easily and also help to resist ring marks which speakers famously suffer from guests placing drinks on them.  The speaker covers are a tight fit and require skill and care to remove.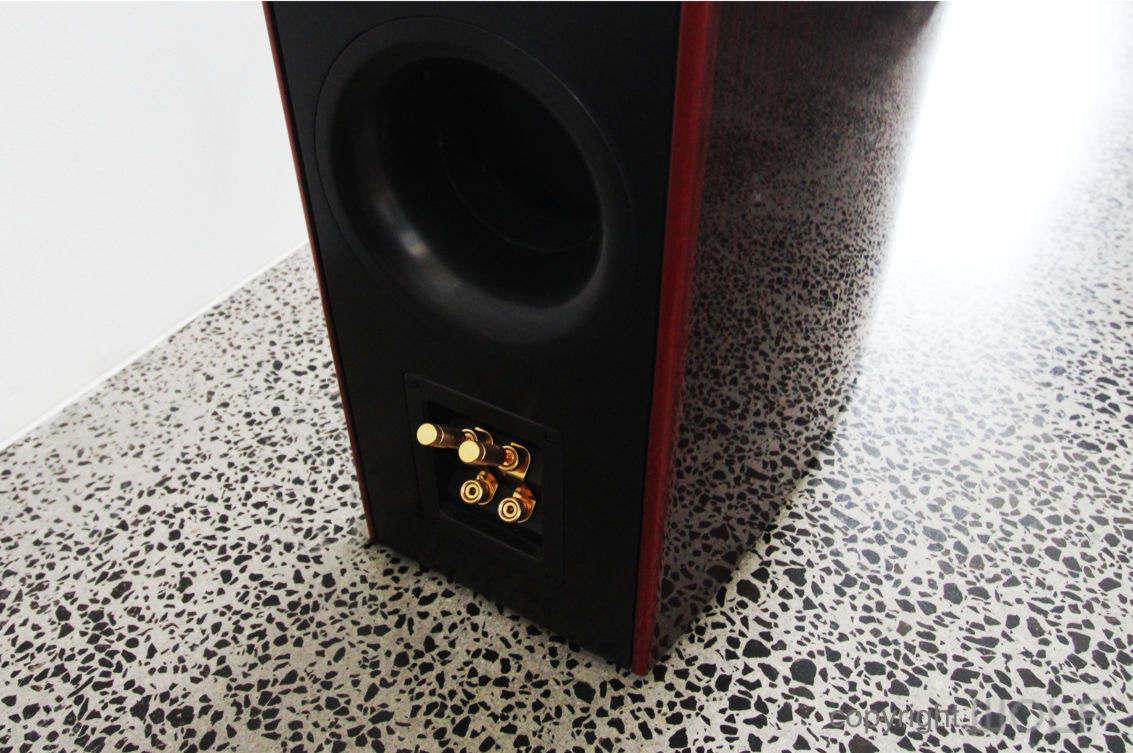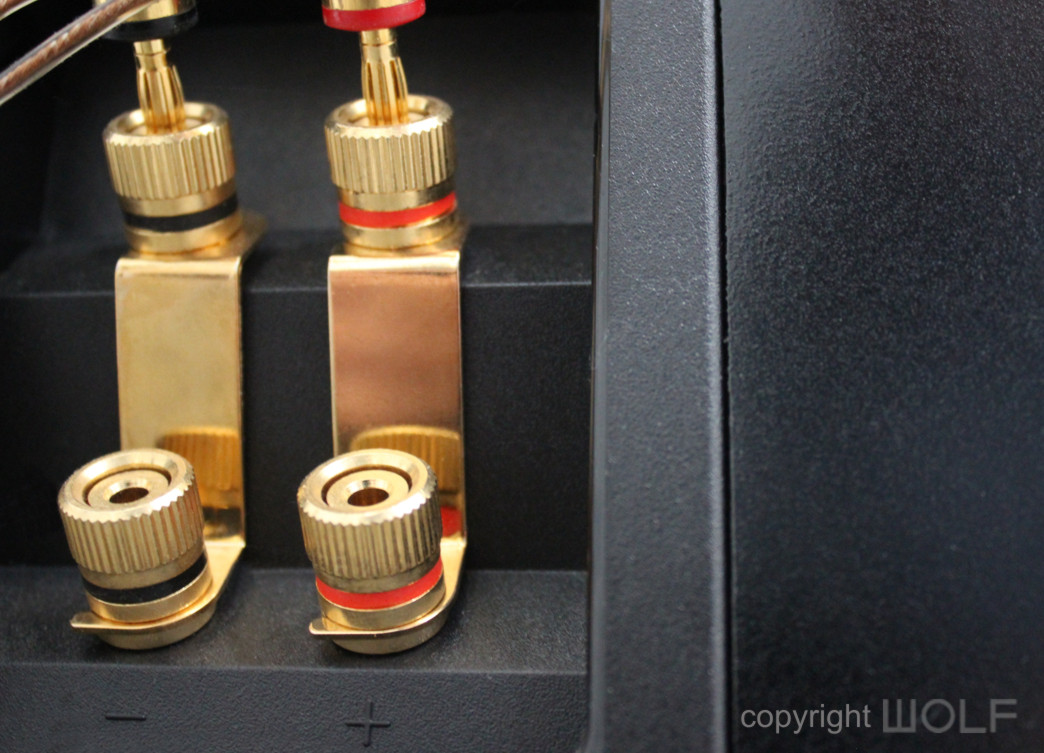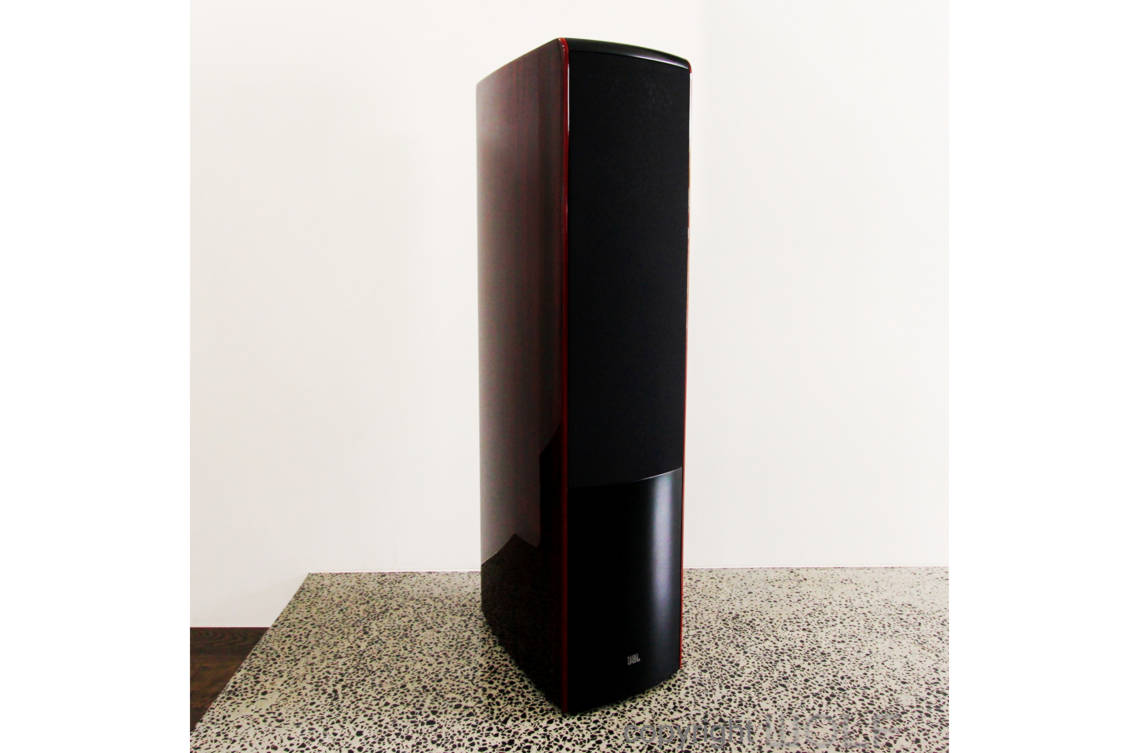 Desirability / Collectability and what to look for.
The LS series are well respected and is still as beautiful today as they were when first announced. For under $2000 a pair(second hand), the LS80 represents good value. The build quality is high and those ebony side panels will continue to impress everyone. Therefore, it is important to find ones without scuffs or scratches as it would be very hard to restore.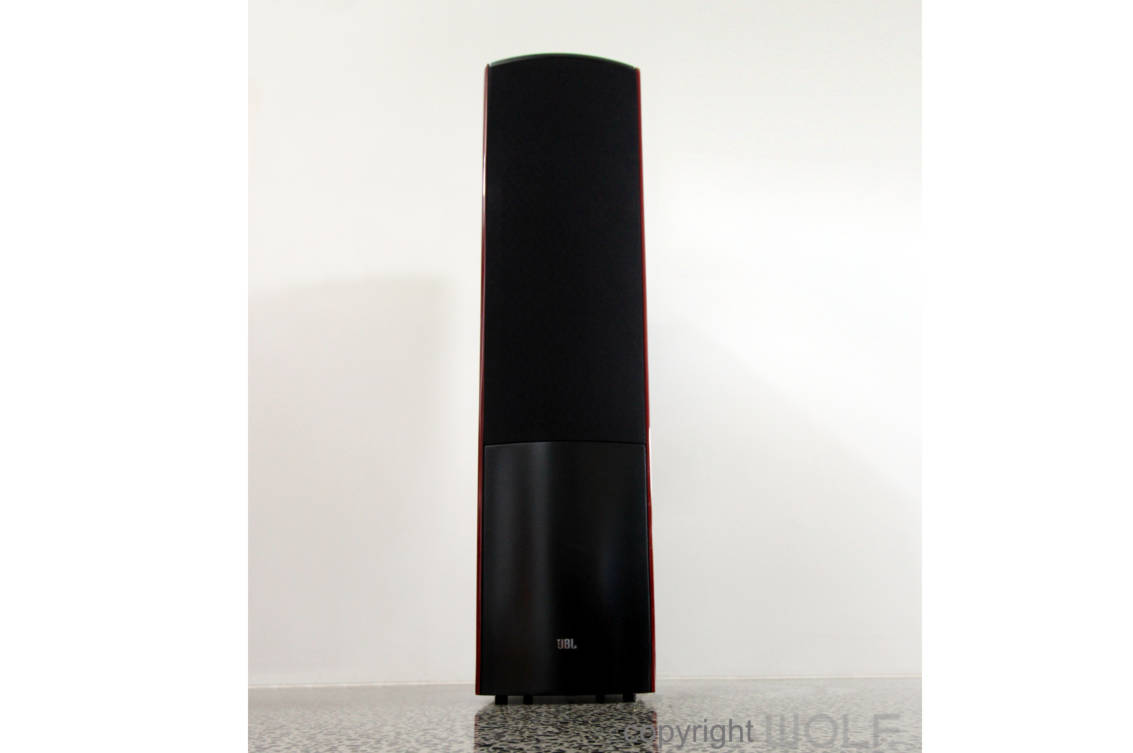 WORD OF THE WOLF
While the LS80 was intended for home theatre use, we think they can still work well as a standalone pair. The LS80 would have to be the pick of the series to stand alone as they won't require an additional subwoofer since they are big enough to hold their own with bass levels. We had some doubt initially about the ebony veneered sides because while they are incredible, we weren't sure how they would look in most home environments. It's quite red in colour and that is not a colour found in most interiors. To our amazement they are relatively unassuming considering they are not small.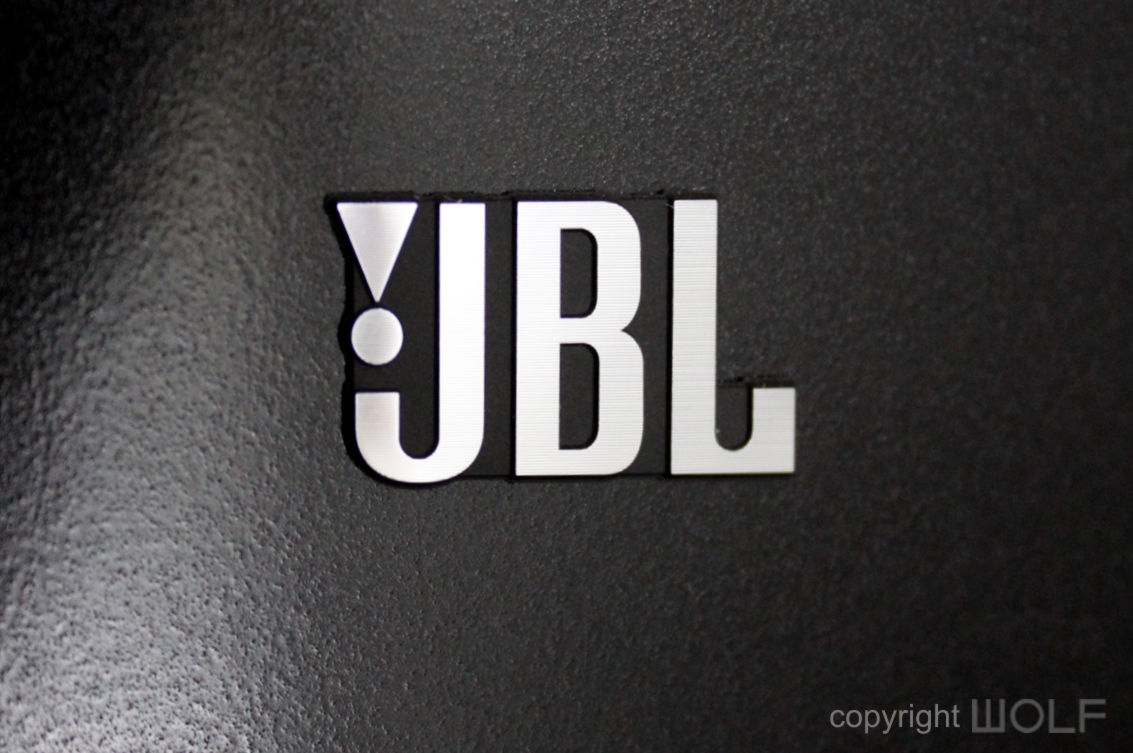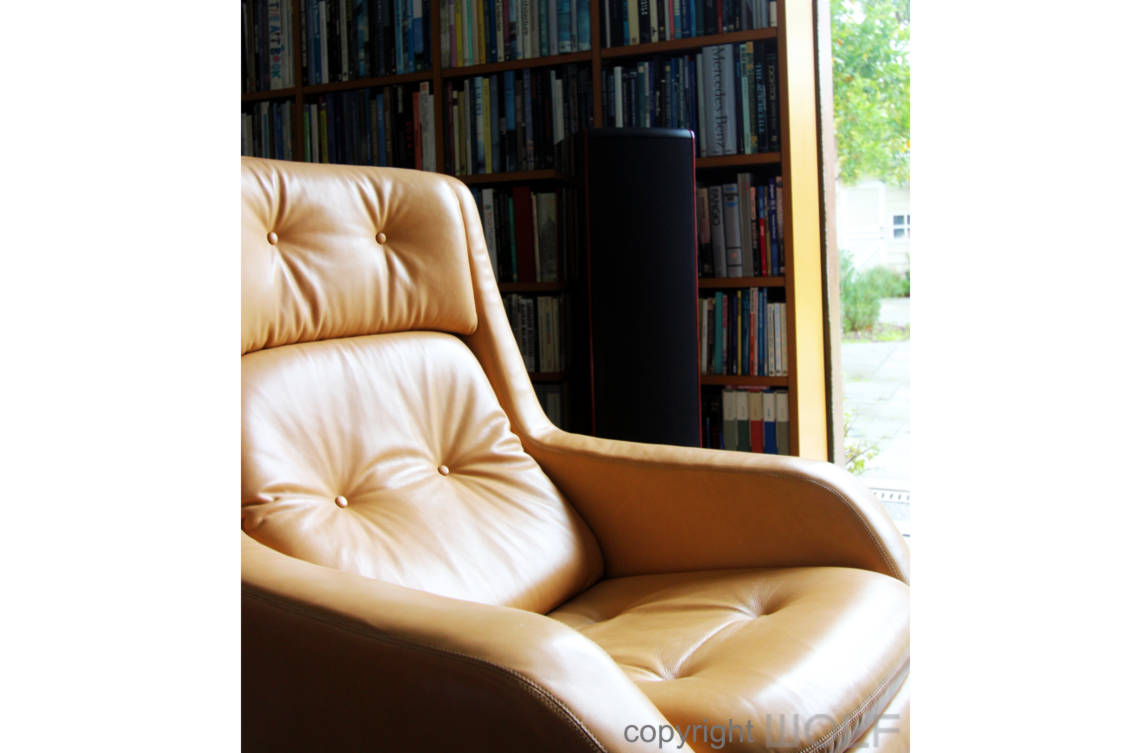 comfortable and unassuming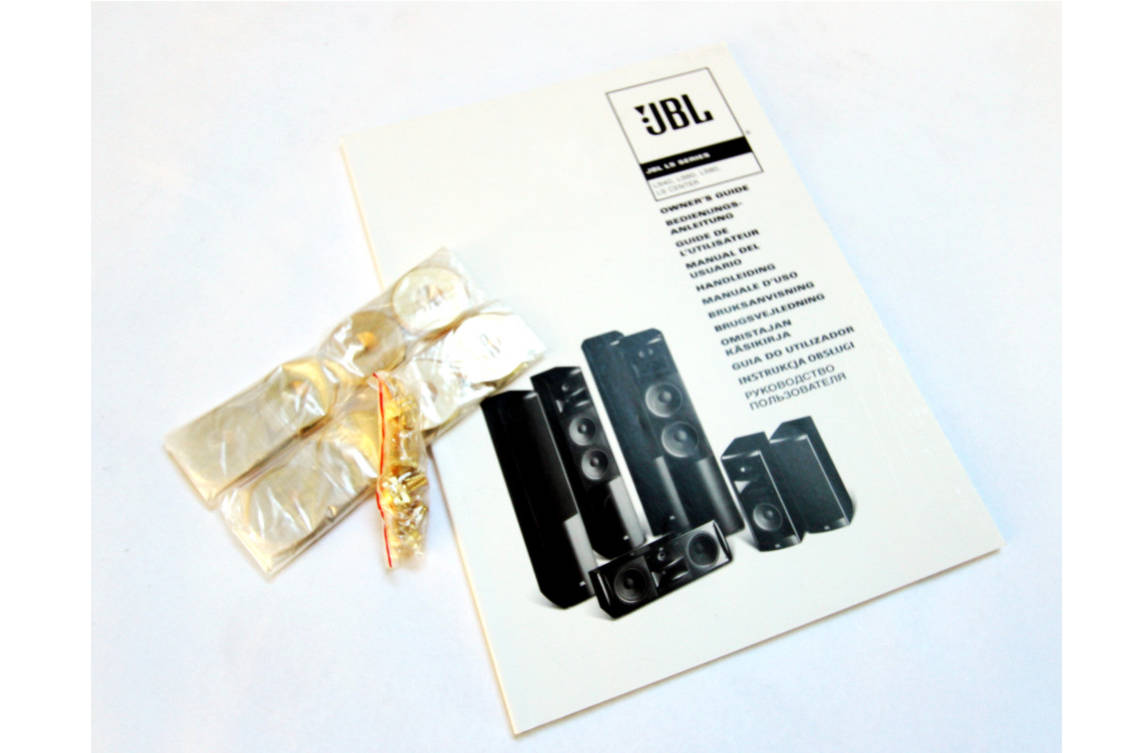 The LS80's came with manuals and a set of golden metal feet that could be attached to the bottom of the speakers for placement on carpet flooring.
The full range as seen on JBL's brochure cover.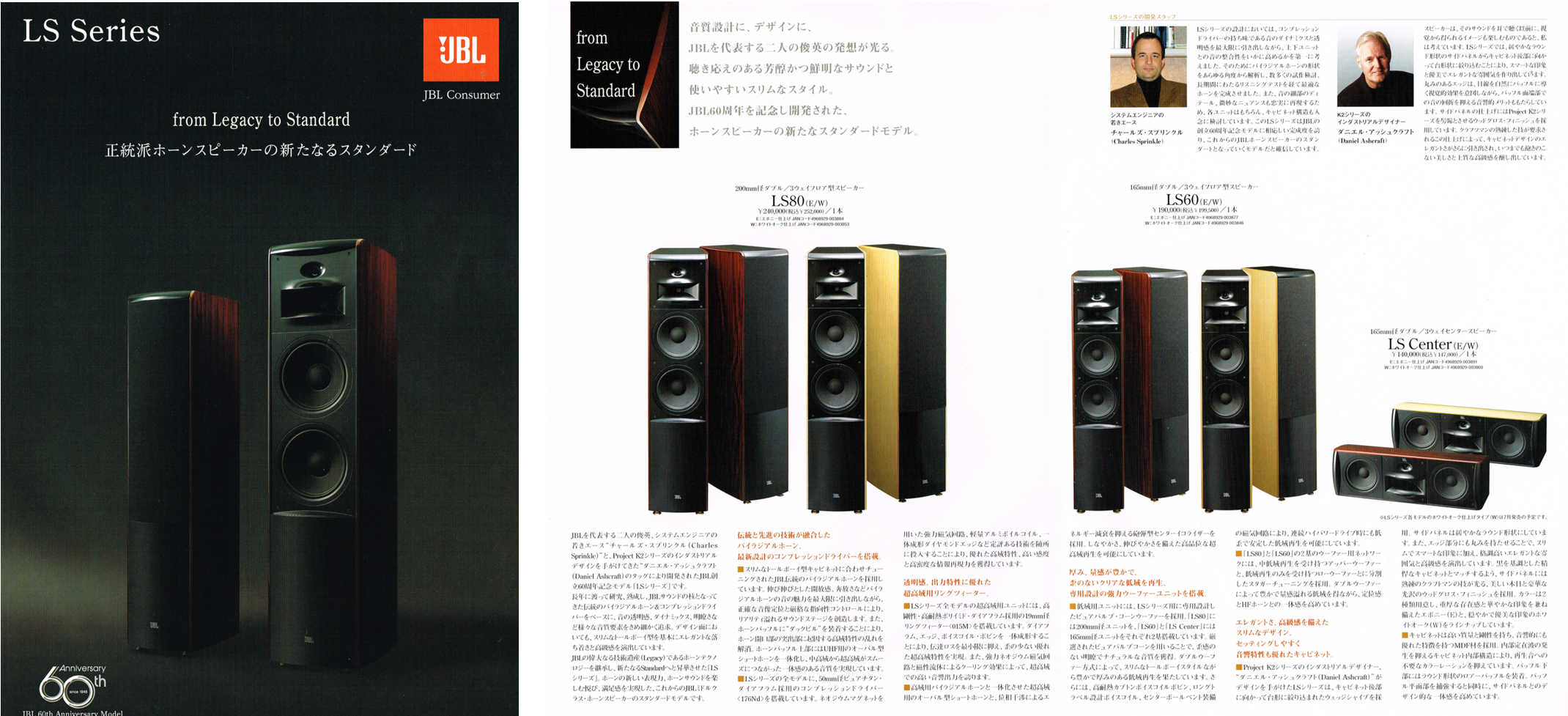 This Japanese brochure for the LS series, presents the LS80 as the 60th Anniversary model. It also shows that further to the black cabinet option was a light beech wood veneer.
WOLF DESIGN EXCELLENCE SCORE = 7.3
Disclaimer
The information in this review is intended for informational or educational purposes to provide readers an understanding of how something may be seen from a certain design perspective. In this case it is from the view point of WOLF DESIGNS. As design is subjective this review should only be considered as an independent opinion. Information further to being of an opinion is provided to the best of our knowledge based on our own research at the time of doing the review. We cannot be held responsible for any inaccuracies or inconsistencies and reserve the right to change or update any content as appropriate.
The final responsibility of the design resides with the original manufacturer.