WOLF REVIEW. 29th January 2020 (updated 20th August 2022)
Interesting and factual information may be provided, but our review aims to deliver insight from the perspective of a WOLF designer's mind and eyes.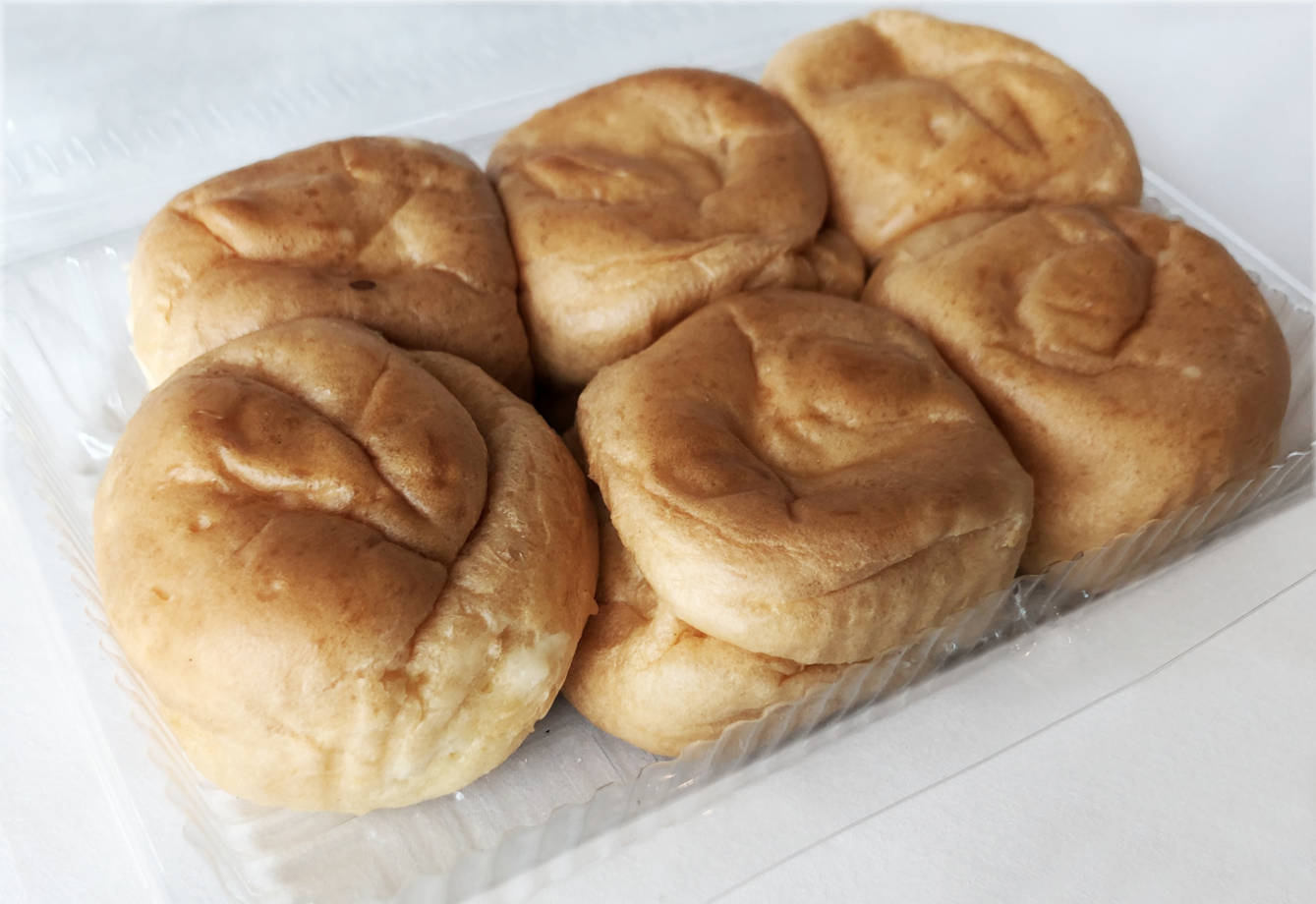 Could this be the best in the World?
Located in a discrete non-touristy location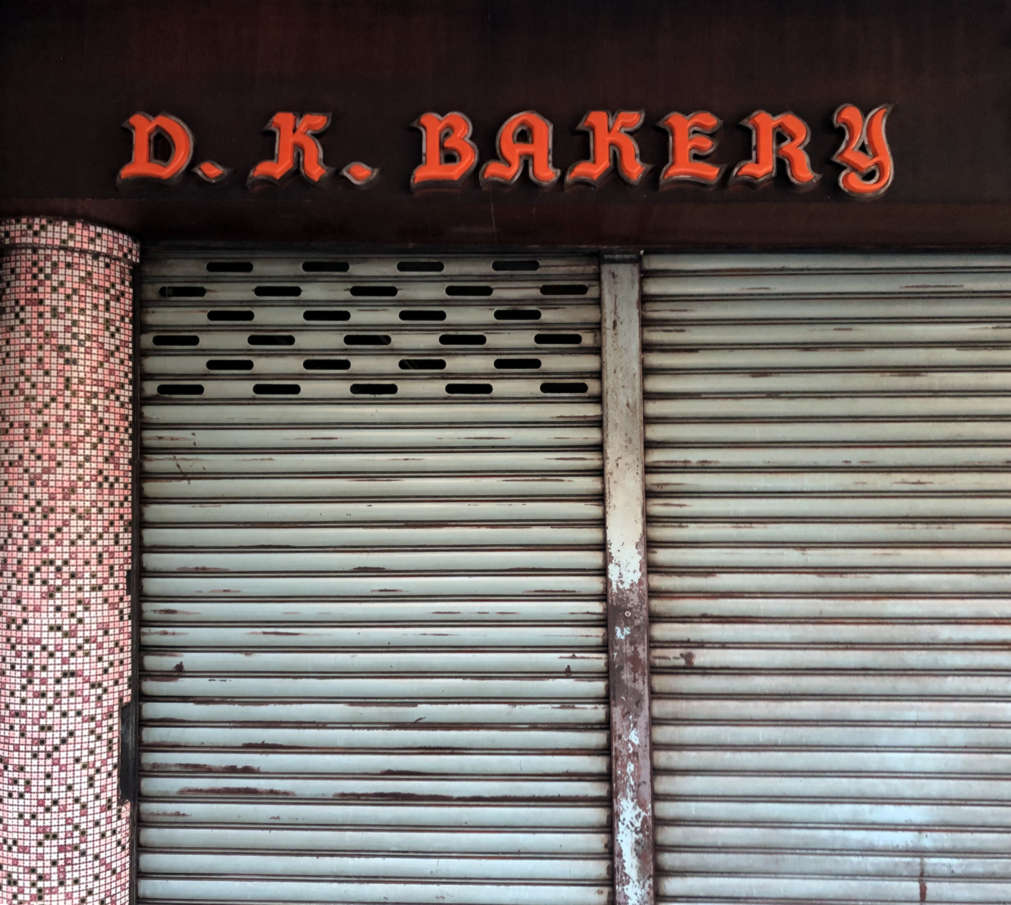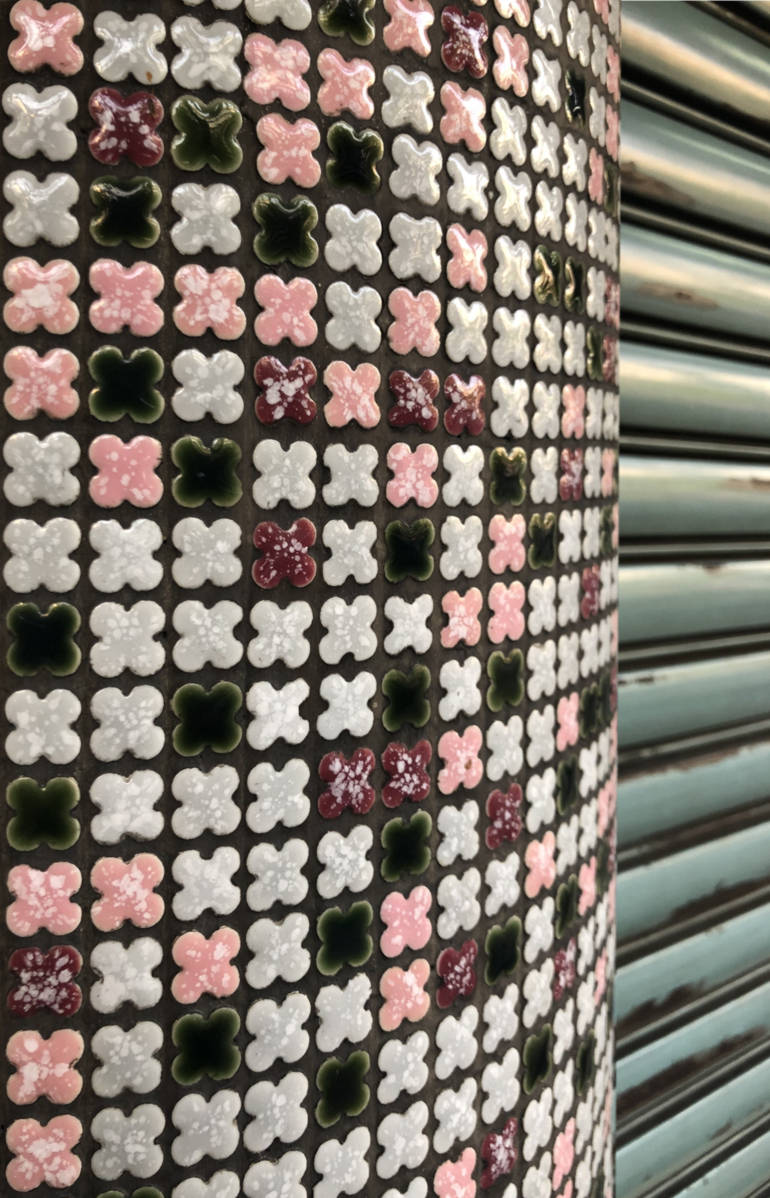 Small vintage mosaic tiles on the shops round columns echo back to the time of flower power.
Introduction
Product description
The original custard eclair from one of Thailand's oldest bakeries.
Price Availability.
Located at 741 Silom Road in Bangkok the custard éclair is sold in packs of six at 65 Baht per pack (approx. $3 Aust). Although made fresh, they are not made in large amounts so they tend to sell out by early afternoon. The shop opens at 9am and that's when they are most fresh.
In the past the DK eclairs were only sold during the cooler months, as the heat and humidity limited their shelf life significantly. Availability is also dependant on the supply of a very particular butter that has to be imported from overseas. In 2019 the bakery attempted to make them available all year around.
Aug 2022 update:  When COVID hit in early 2020, the eclairs ceased production. We made an enquiry and were advised that the price of ingredients needed from overseas had increased drastically. A packet of eclairs would have to be sold at Baht 300 which was considered unfeasible. Until the prices come down, or an alternative source of ingredients are found, the DK Eclair remains a thing of the past.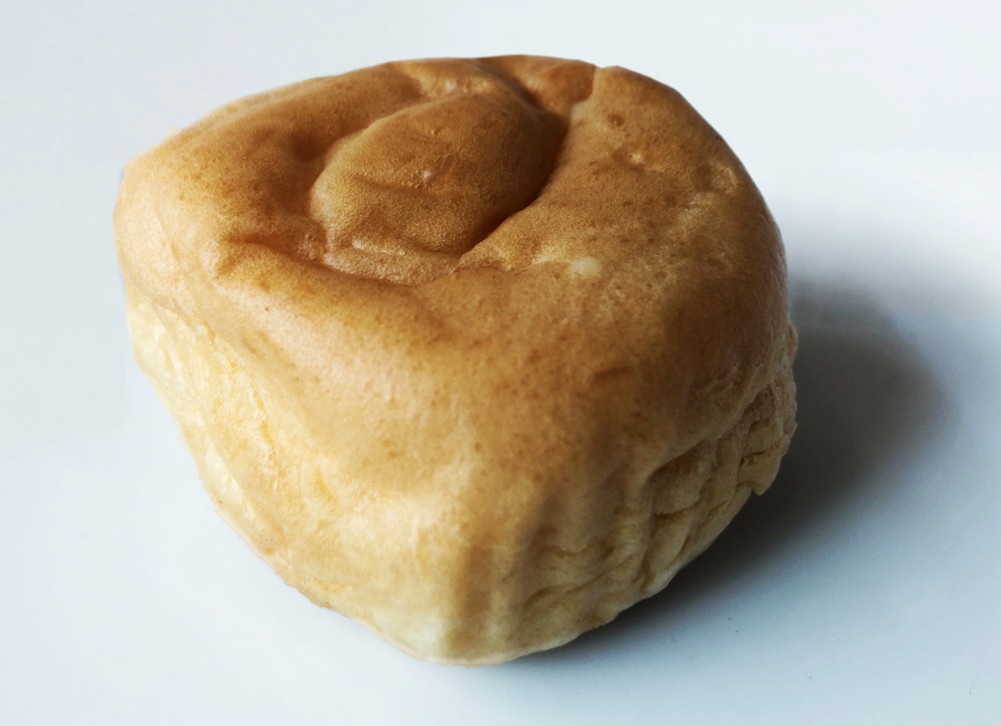 classic timeless looks and taste.
First impressions
It's easy to miss these when you first arrive that shop, because the eclairs only take up a small amount of display space. While readily available the locals consider them rather expensive because they average just over 10 baht per piece. With its origins from Europe they look slightly out of place and unless you've had them before, would probably pass them over for some of the other more popular and cheaper products.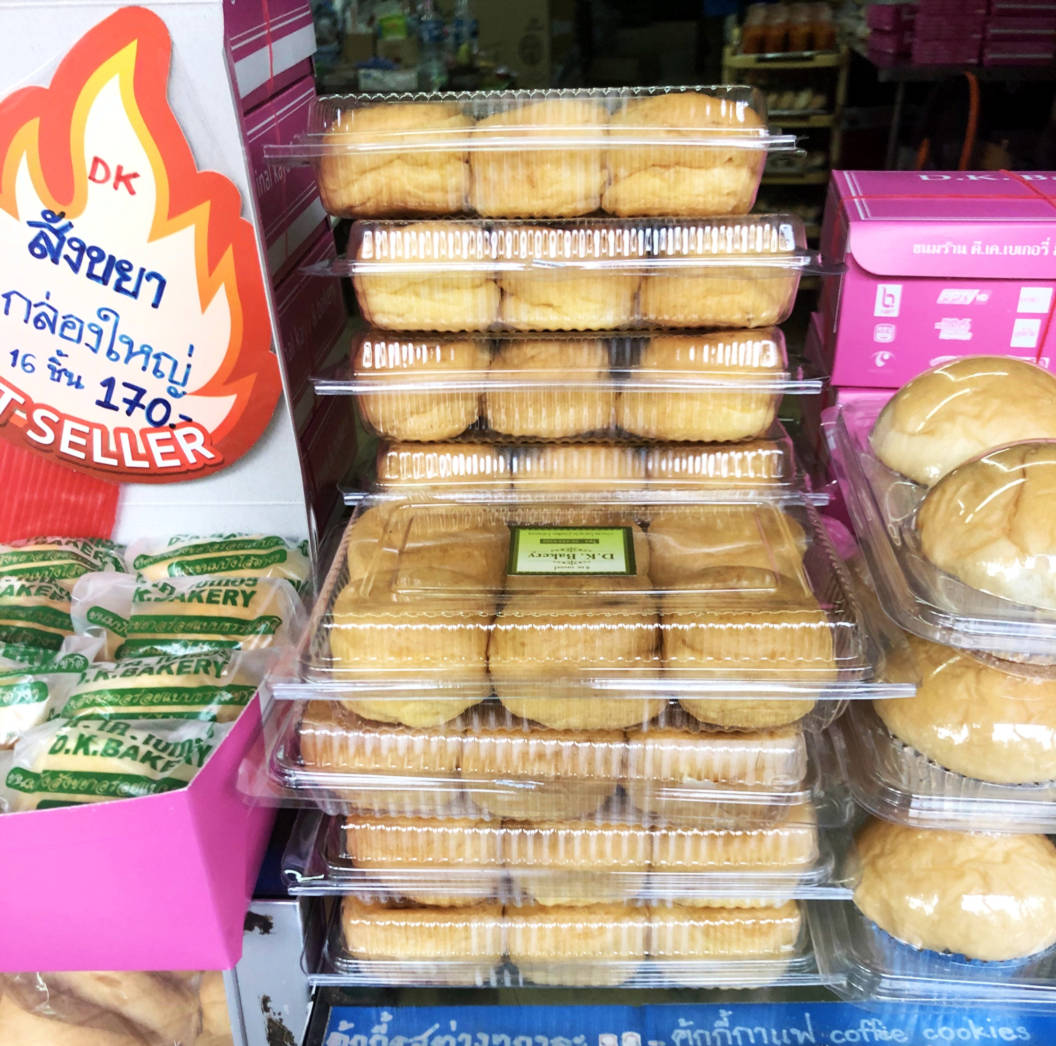 Packaging Design Review
The package consists of a clear thin plastic container sealed with a single staple. There is no symbol on the plastic to suggest whether or not it is recyclable. On the top side is a single square green label.
Graphically the basic green label looks out of the 1980s and has just the bakery's name and phone number. There is no price, weight, or information on ingredients. Consume at your own risk!
We learned that in the olden days these eclairs were sold in plain cardboard boxes. A return to that tradition would not only make the experience more retro but potentially be better for the environment.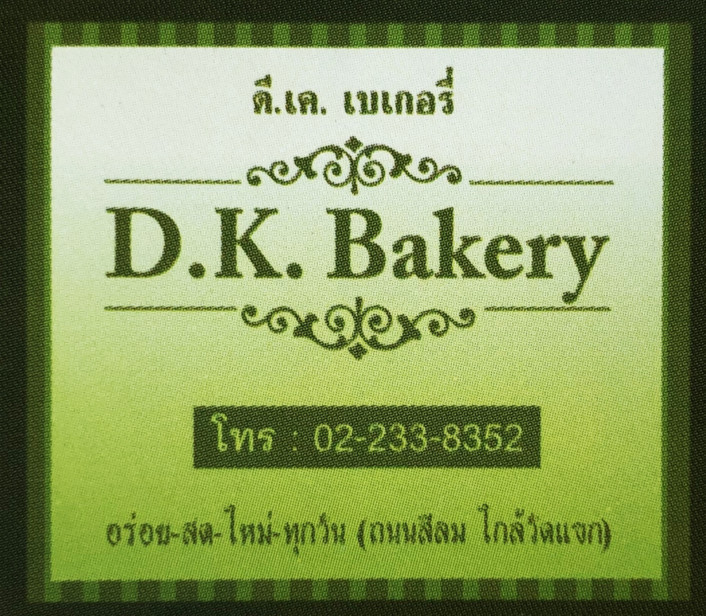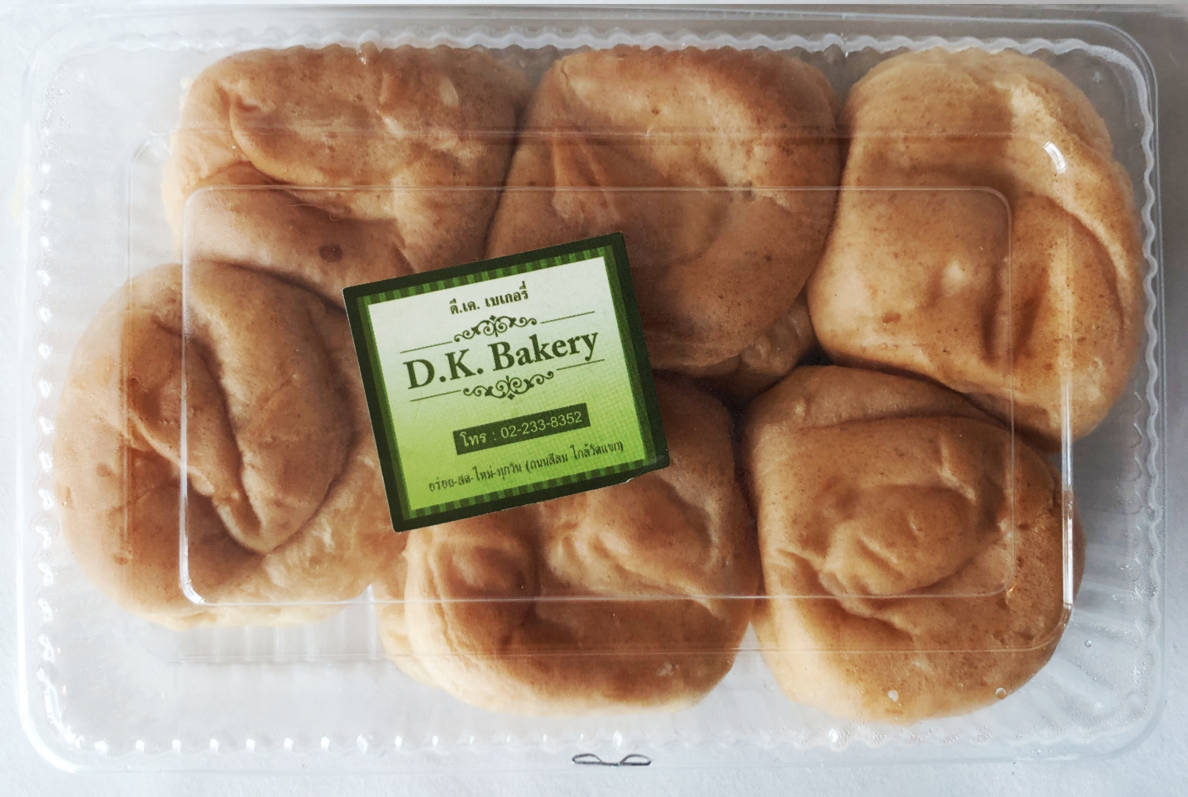 Product Design review
Each éclair is almost the size of a juggling ball. They are not small and unless you have a large mouth will take two bites to consume. Baked daily they are very soft and feel weighty because they are stuffed completely full with custard. They are lovely to touch and once in your hand you wont resist.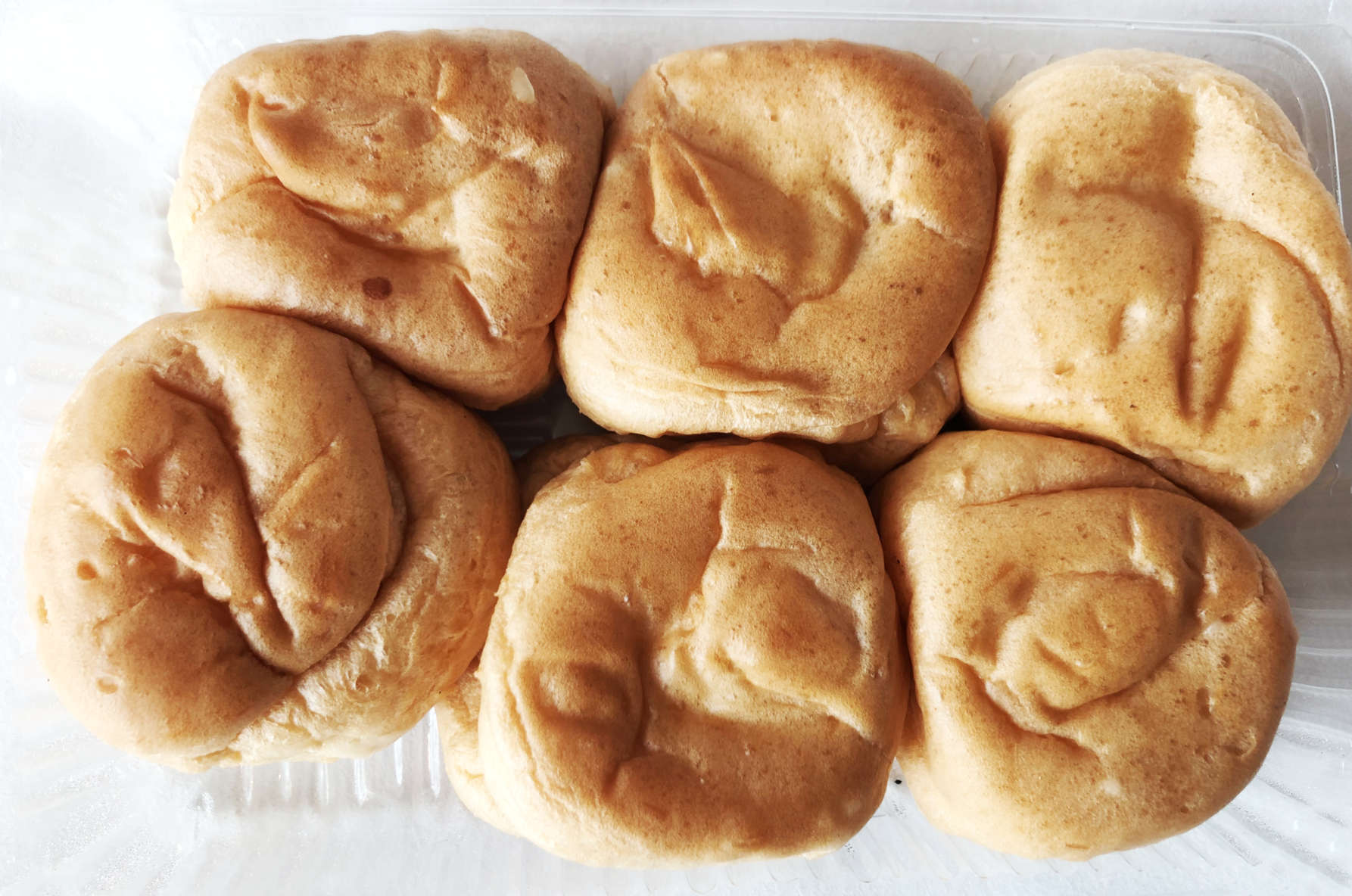 Flavour / Experience
The pastry is scientifically perfect as it is very soft yet structurally able to hold together despite the fullness of custard within. It takes great skill and experience to bite this in half without spurting custard out in all directions. If your mouth is big enough, we recommend consuming each éclair in a single mouthful.
The choux pastry is soft yet slightly chewy. The custard has just the right consistency as it is not too runny or thick and gluggy. It is creamy and smooth with just the right balance of vanilla and sweetness. Unlike most Asian cakes and deserts, both pastry and filling are not too sweet.
In all of our experiences these custard eclairs are the best we've ever tasted. A slightly smaller size that can be consumed comfortably in a single mouthful would be perfection.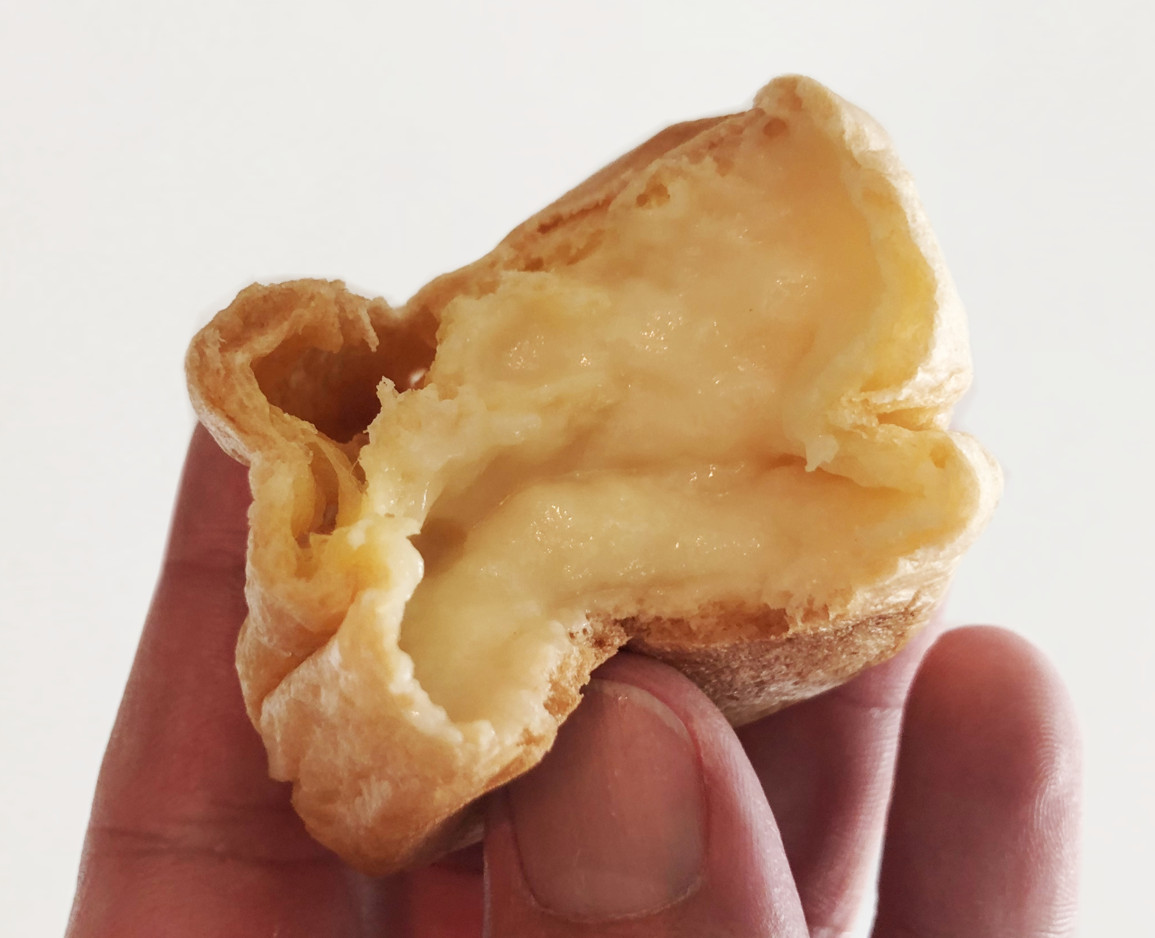 Soooooooo Soft yet structurally sound!
Desirability / Value for money
At 65 Baht per pack we can see why the locals might consider it expensive since you could get a decent street side lunch for the same amount. From our perspective as a foreigner, you can't find a better 6-pack of eclairs anywhere in the world for $3 Australian. For lovers of custard these eclairs are delicious and we doubt you will be able to stop at just one. Despite their density one can easily eat 3-4 without feeling very full. With that in mind we recommend a pack per person. More than that and your six pack will likely start looking like an éclair pack.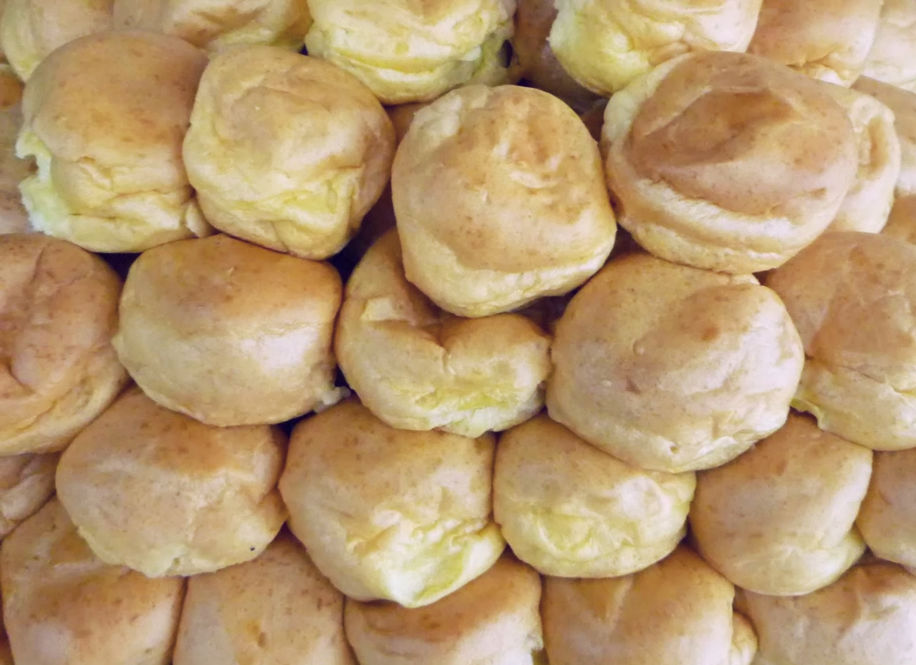 WORD OF THE WOLF
If you love custard or eclairs in particular, we challenge anyone to find better. In our opinion these must rank among the World's best. They are simple and timeless with the same recipe now used for over 60 years.
For our review we purchased two packs at 9am in the morning. The first pack was consumed within the hour and the rest were consumed gradually throughout the day. While we made every effort to keep the packs sealed, we found that by 3pm the eclairs had started to lose their freshness. By 6pm they tasted rather average. Putting them in the fridge will extend their expiry date by 24 hours max, but does not preserve its freshness.
We highly recommend you to visit this bakery the next time you venture into Bangkok. The location is an important part of the experience. Get there at 9am, and assuming the eclairs are available we suggest buying at least one pack per person and make sure you finish them all by 3pm. They are so good that you may just find yourself back there at 9am every day.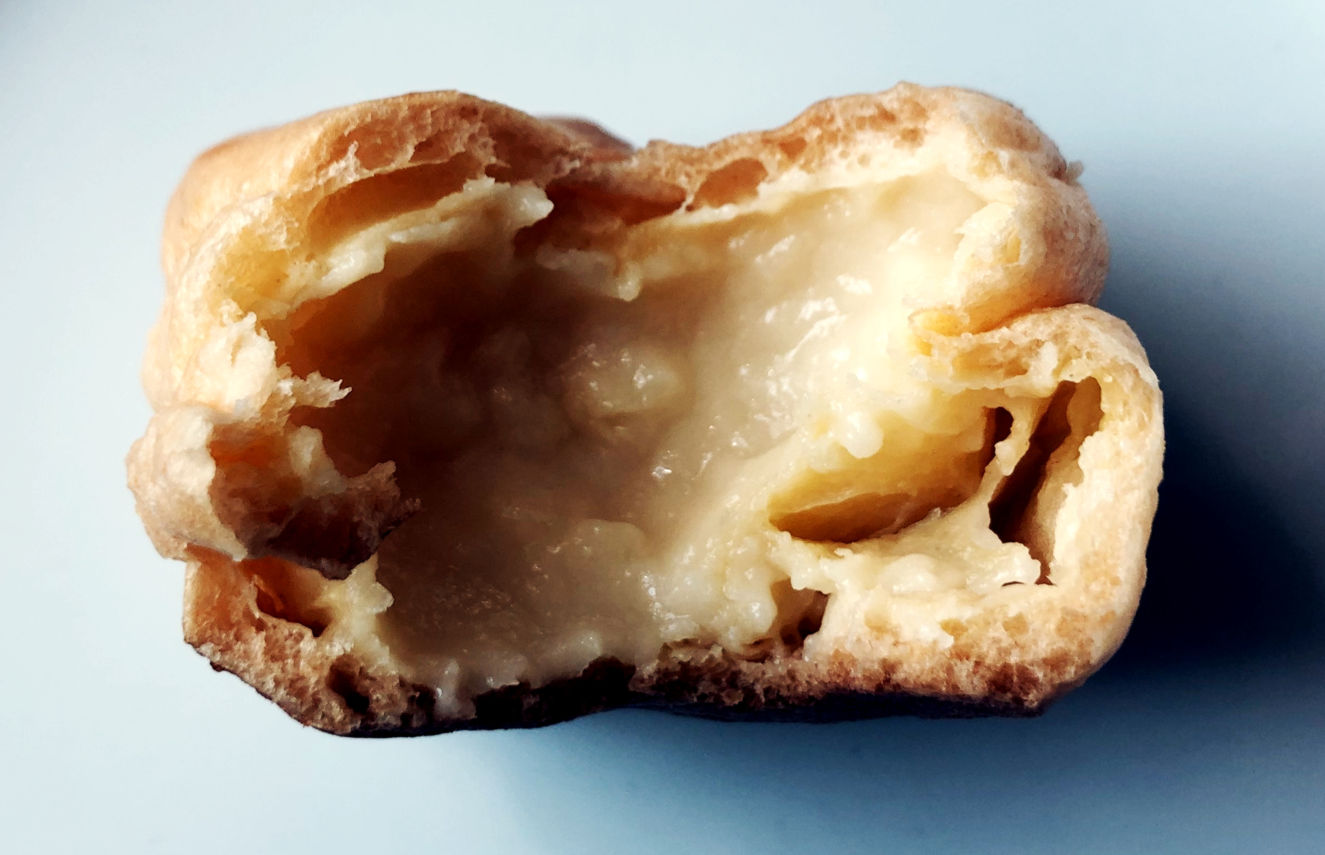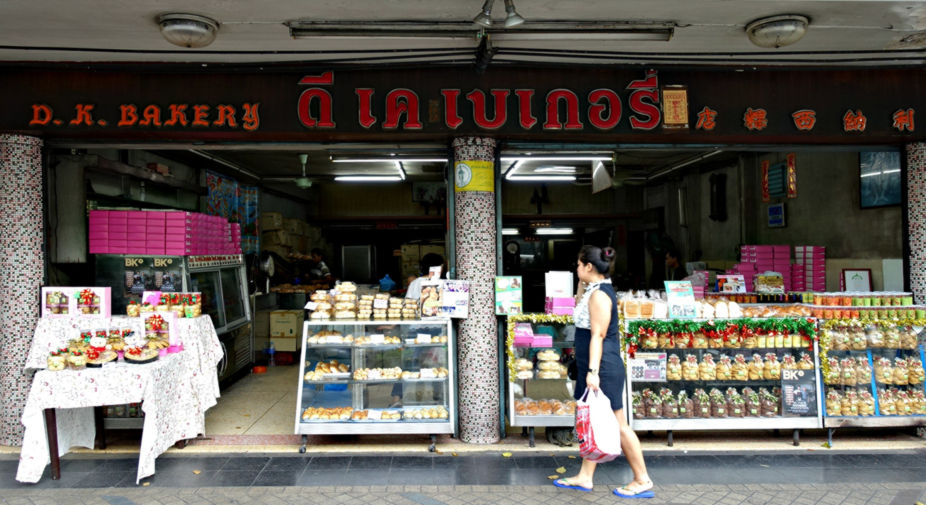 An iconic family owned establishment that is now run by the 3rd generation
WOLF DESIGN EXCELLENCE SCORE = 7.3
The Bonnie alternative
If you love eclairs and are as disappointed as we are that DK bakery are not presently baking any, there is a new hope. Bonnie Bakery & Café located at Phahonyothin Rd in Bangkok, produce an exceptional éclair. The taste is different to those from DK Bakery, but still delicious and most importantly it is not too sweet. The main cafe may not be easy to get to for some, so look out for their small booth stores that periodically show up at different locations around town. More information can be found on their Facebooks page.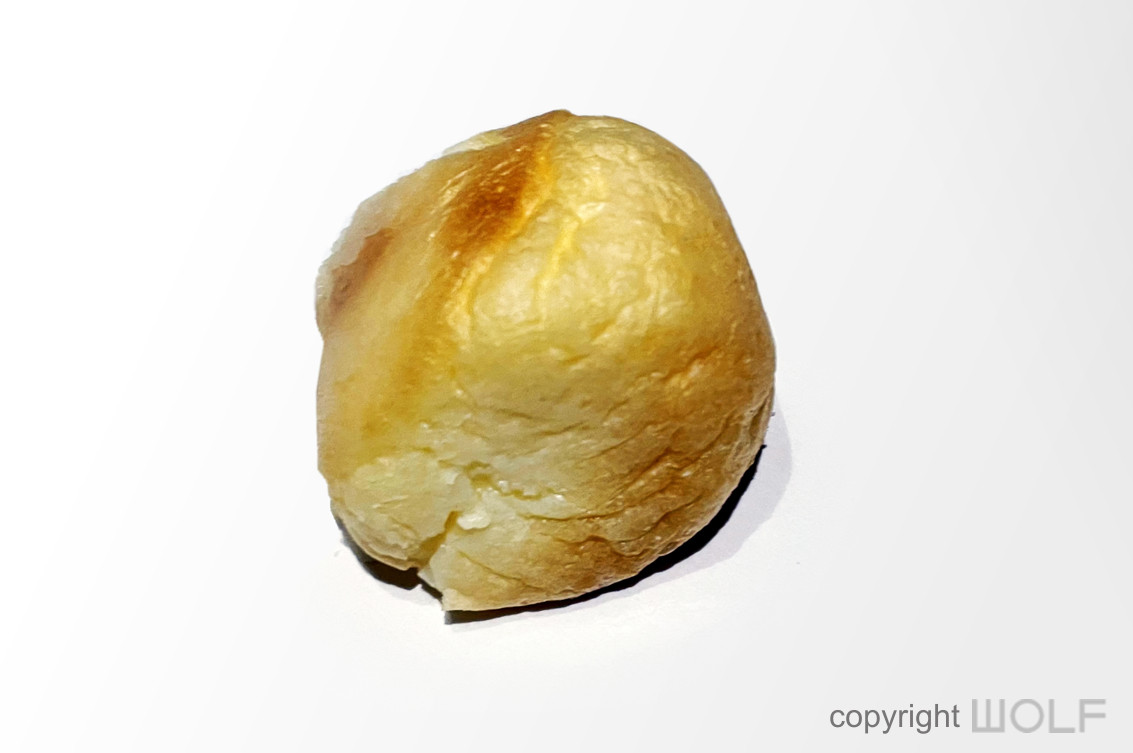 Softer and smaller than the ones made by DK Bakery, these fit nicely in your mouth.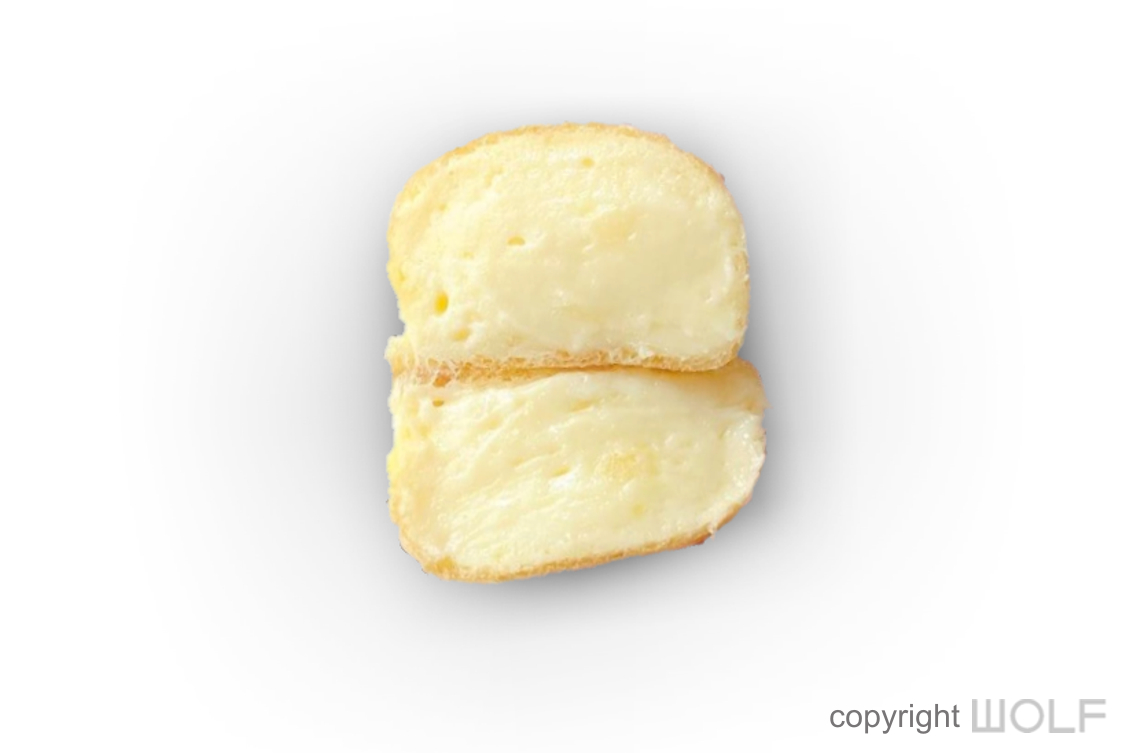 Full of custard with no air pockets
Available in boxes of 6 or 36.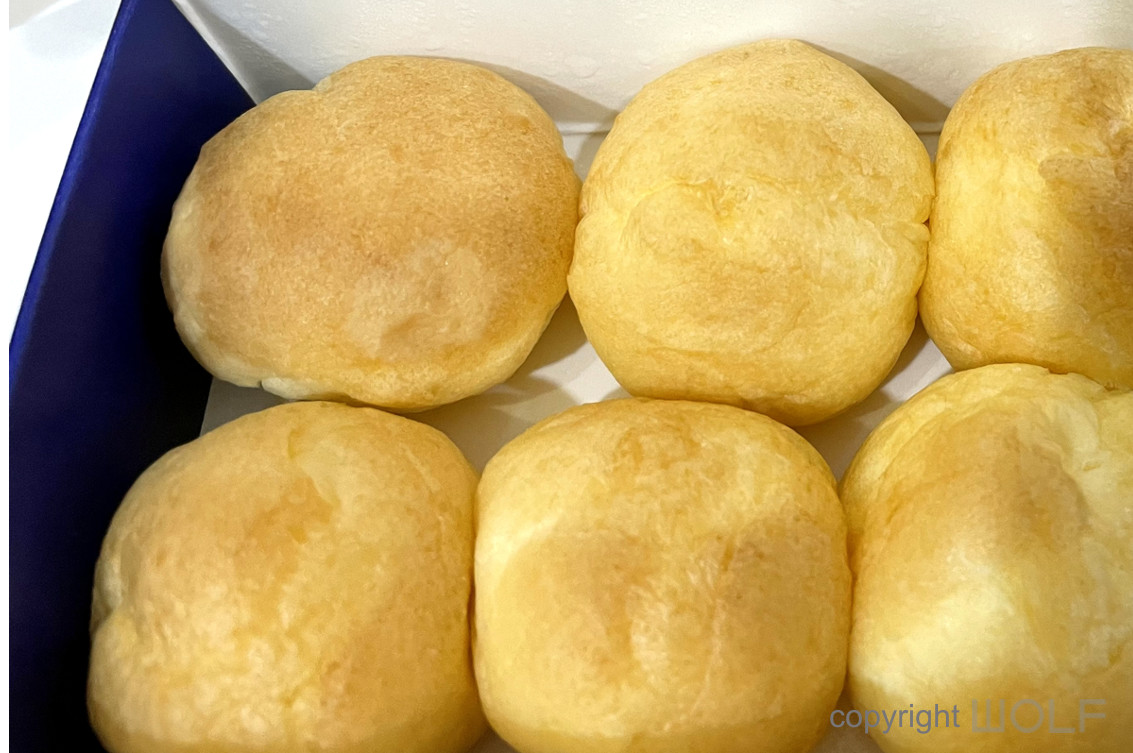 Soft and irresistible, one is simply not enough.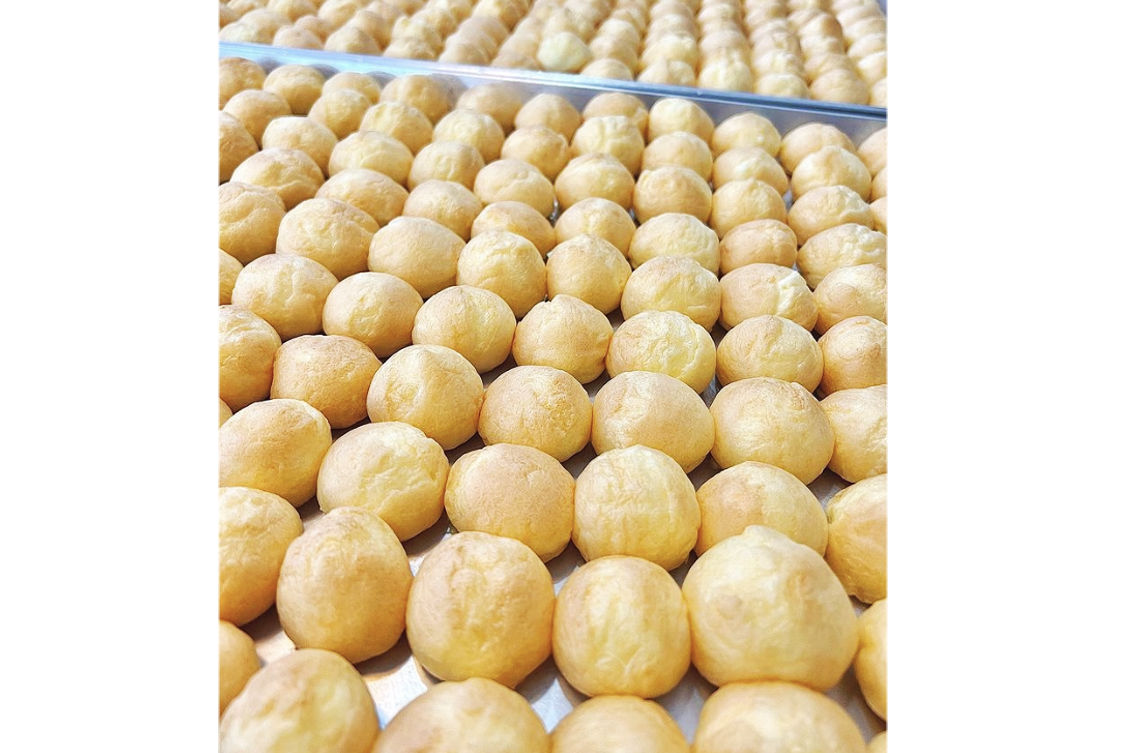 Fresh out of the oven daily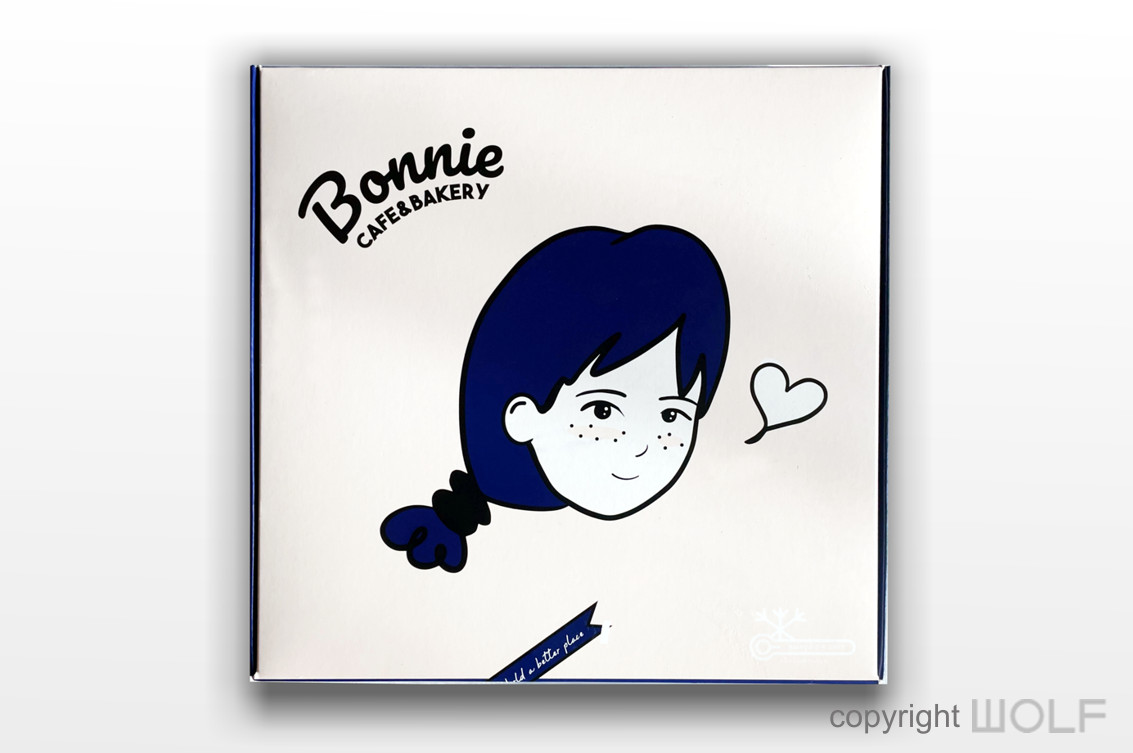 The larger box for 36 pieces resembles a small pizza box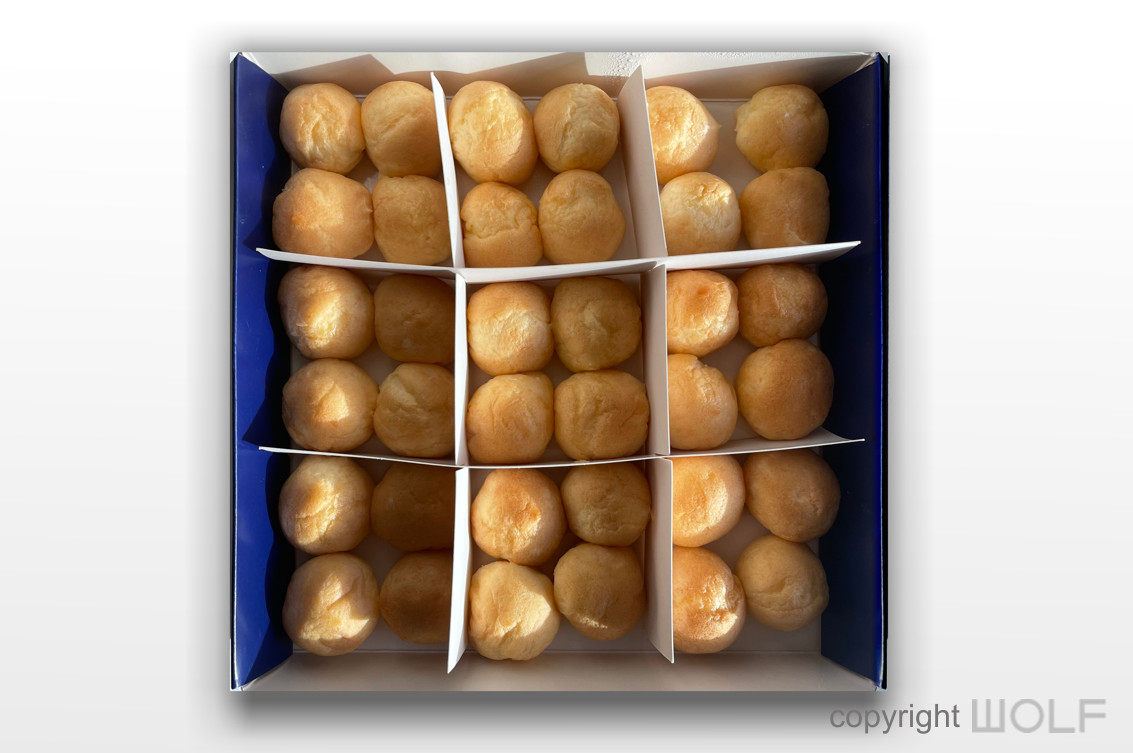 Cardboard insert dividers help to hold the eclairs in place to prevent them from squashing.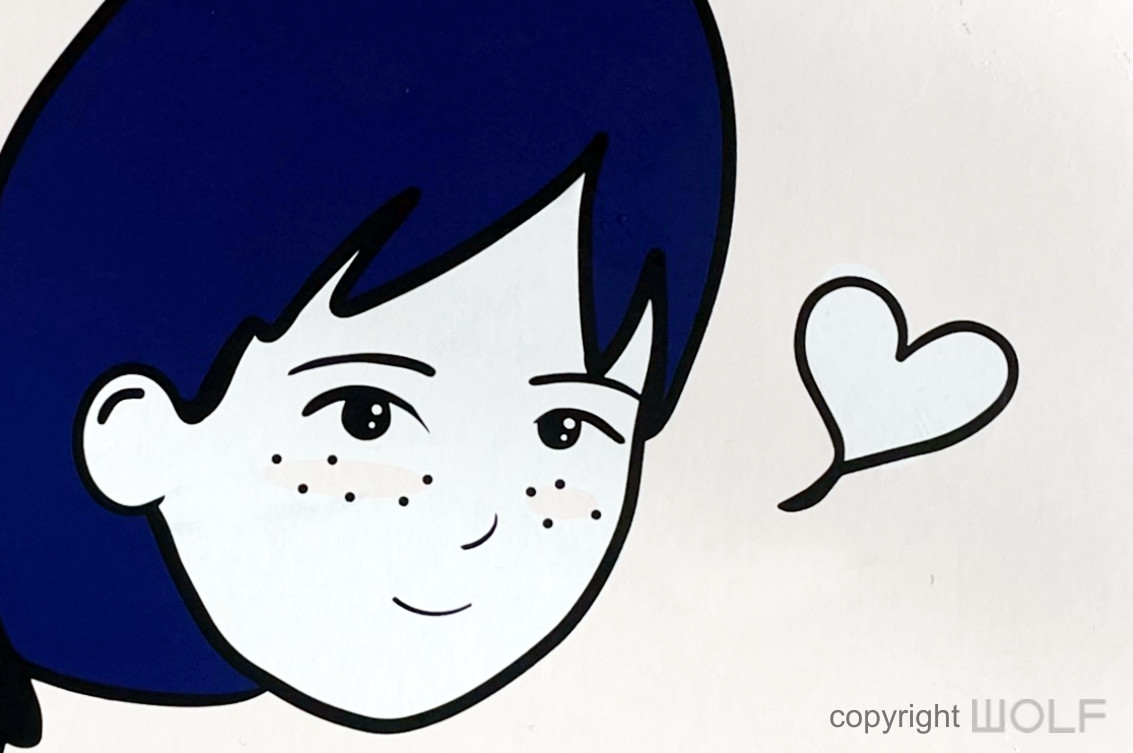 Bonnie is the face of the next generation of eclairs and other fine pastries.
Disclaimer
The information in this review is intended for informational or educational purposes to provide readers an understanding of how something may be seen from a certain design perspective. In this case it is from the view point of WOLF DESIGNS. As design is subjective this review should only be considered as an independent opinion. Information further to being of an opinion is provided to the best of our knowledge based on our own research at the time of doing the review. We cannot be held responsible for any inaccuracies or inconsistencies and reserve the right to change or update any content as appropriate.
The final responsibility of the design resides with the original manufacturer.