WOLF retro DESIGN  REVIEW. 29th June 2020
If you were to have just one old school style TV for sentimental purposes, could it be something like this?
A retro review looks at products that are at least over ten years old from a present-day WOLF design perspective. While the technology and fashion of the period influence design, and are taken into consideration, great design ideas will transcend their eras to be timeless.
Interesting and factual information may be provided, but our review aims to deliver insight from the perspective of a designer's mind and eyes.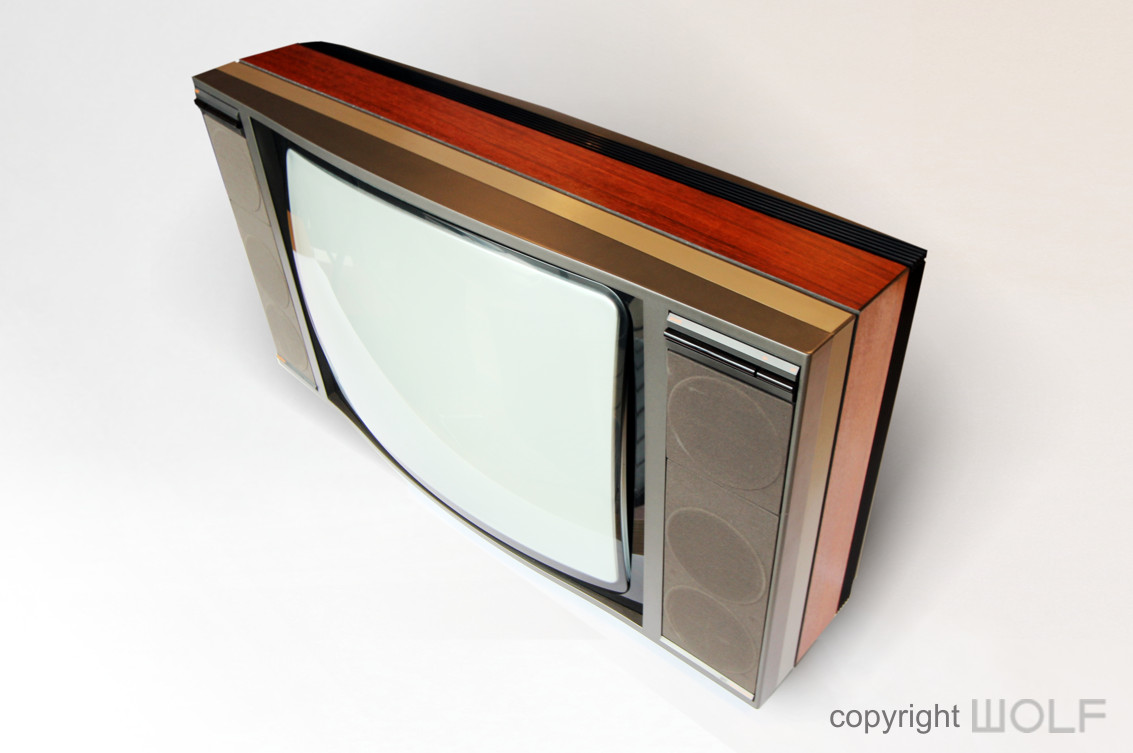 This is no ordinary old TV, it's a Bang & Olufsen TV.
Introduction
Product description
The Beovision 8902 was Bang & Olufsen's top of the line TV released in 1984.
Price and Availability.
Vintage tube TVs are now a thing of the past and with analogue no longer available in most places the collectability of old TV's is questionable, especially as they tend to be big and heavy. A beautifully designed and crafted Bang & Olufsen TV however, does raise eyebrows, but what are they worth? Their values at this point are rather speculative because they hardly ever come up for sale. We would expect a mint example to be worth anywhere from $200 to $500 depending on how desirable it is to the collector, and there are indeed many B&O collectors out there.
Additional information
The Beovision 8902 was the stereo version of the Beovision 8802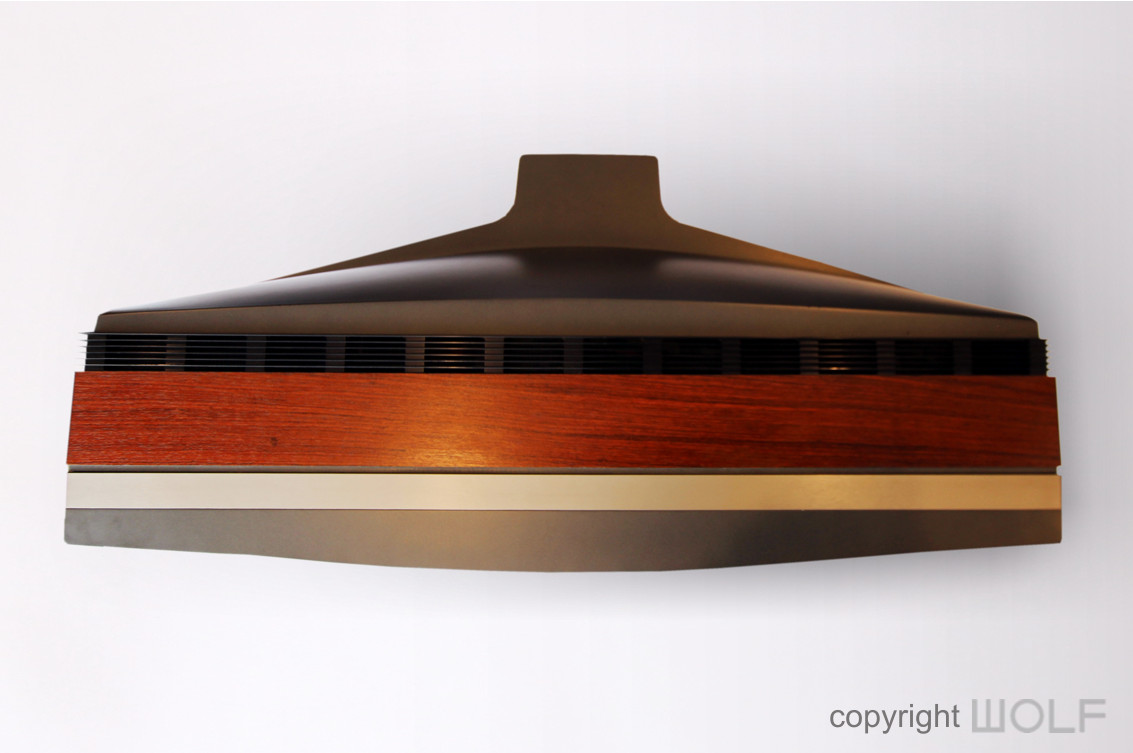 First impression/ Delight
At first glance it's just an old TV, but on closer inspection this clearly is no ordinary TV. This is a Bang & Olufsen TV, and like all B&O products it is a cut above the rest in all aspects from design through to craftsmanship and technology. We walked around this TV and immediately recognised that this was designed to look good from all sides. It's substantial and well built without feeling boxy or overbearing like most large TVs of the past. This is a beautiful old school TV.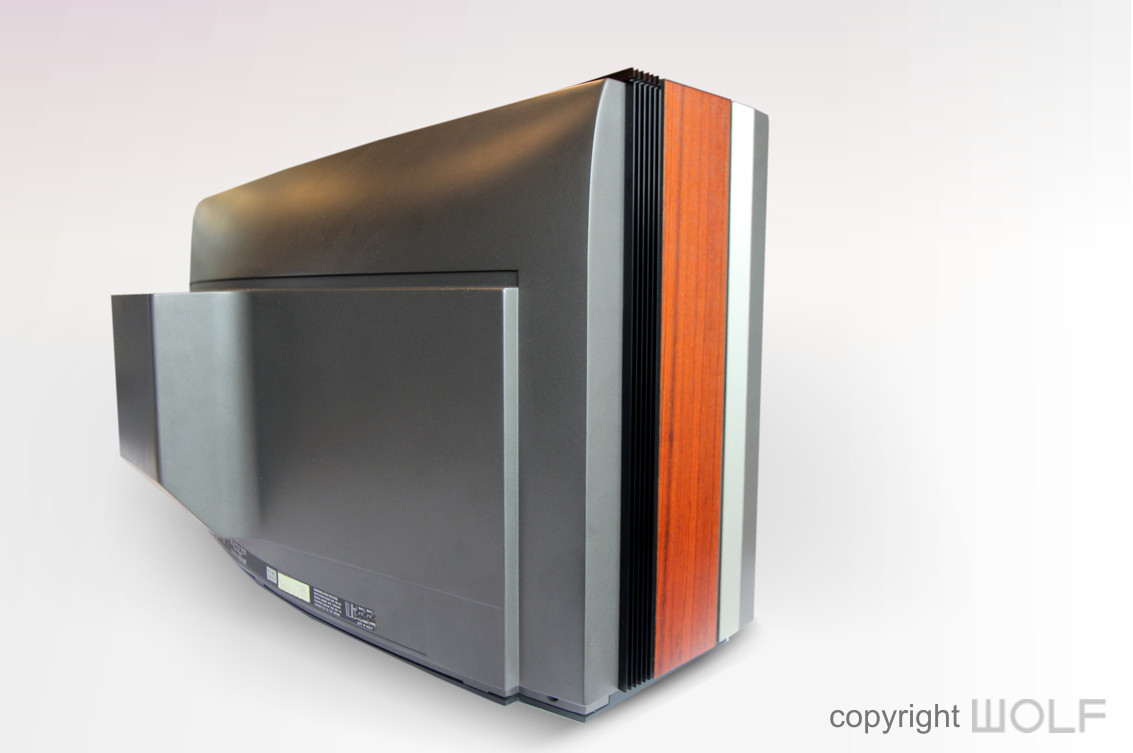 Exterior Design Review
With these old school TVs, a larger screen meant larger tube and depth to the rear. The rear of this TV is shaped to accommodate the tubes depth in a most minimalistic way with just one protruding section in the center. This allowed for the remaining areas to be reduced which in turn created a slenderer profile. The moulded plastic back is key to the rear aspect to make this TV very sleek for 1984.
The tops and sides are treated with bands of different materials to further slenderize the look and feel. A wider band of real timber veneer provides a touch or warmth and class. Adjacent to this is a band of black metal slats that read as continuous air vents and emphasize power.
The overall design is symmetrical and the screen is emphasized with a black shadow band surrounding it. Flanking the screen are fabric panels that conceal controls and speakers. The detailing is exceptionally neat and clean. The use of metallic grey colours in combination with the reddish wood, and black lines create a sense of elegance and sophistication.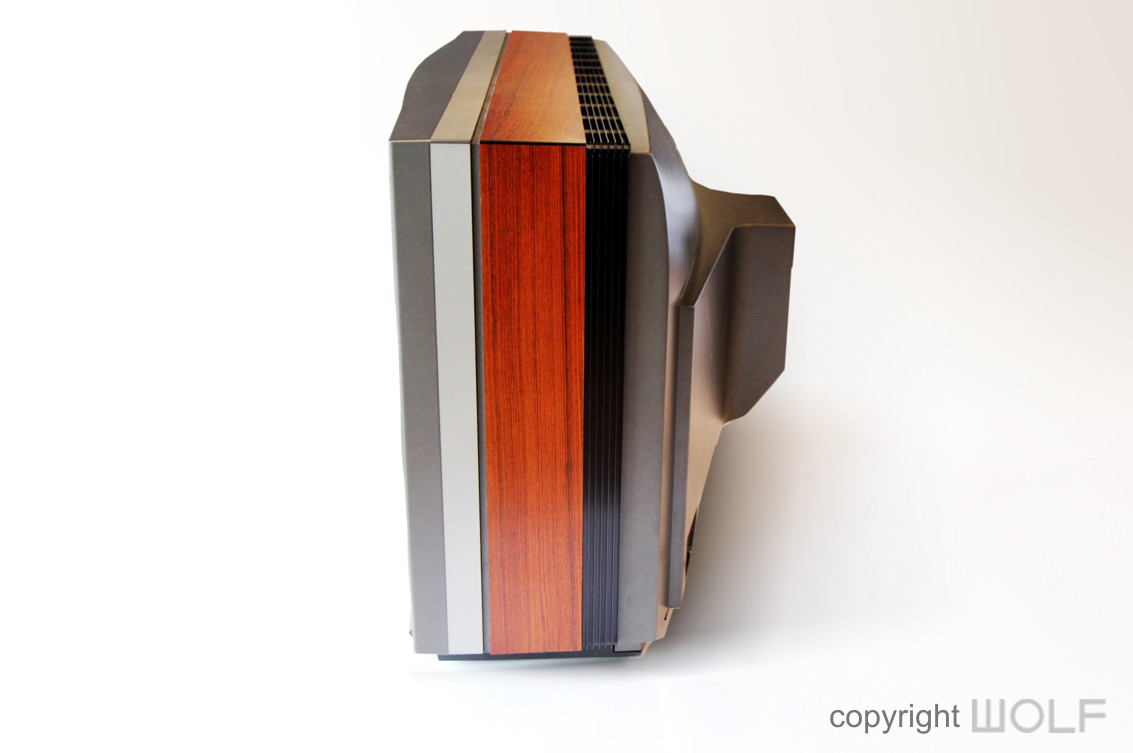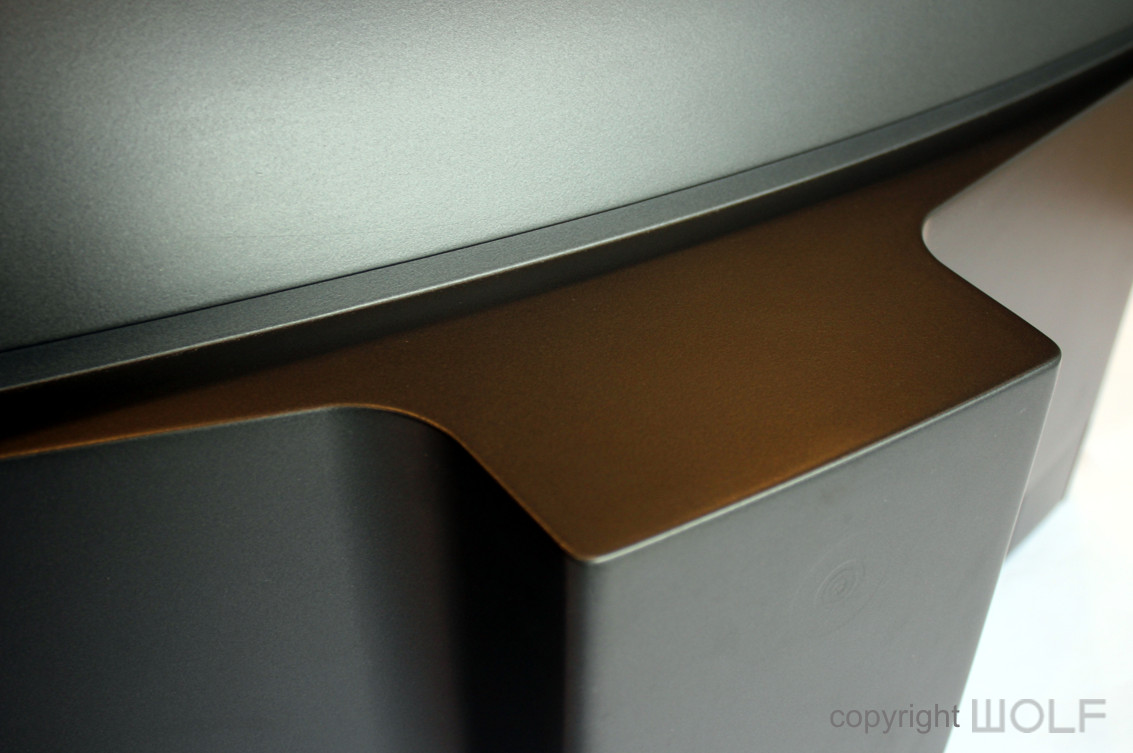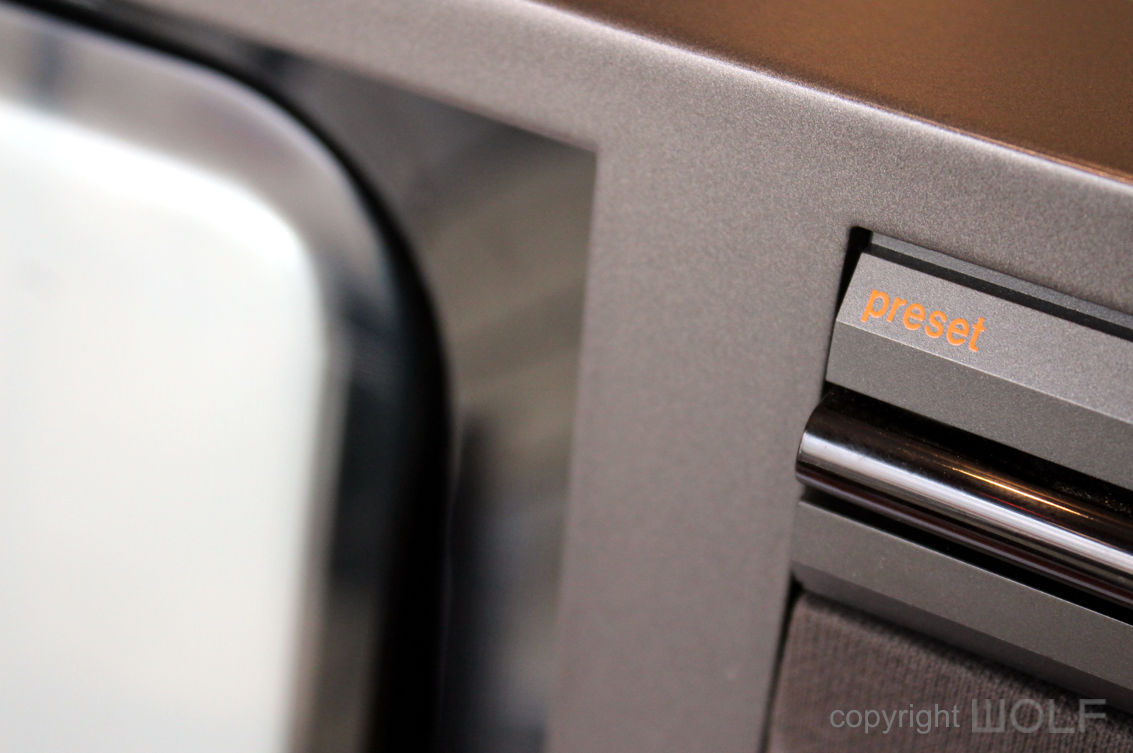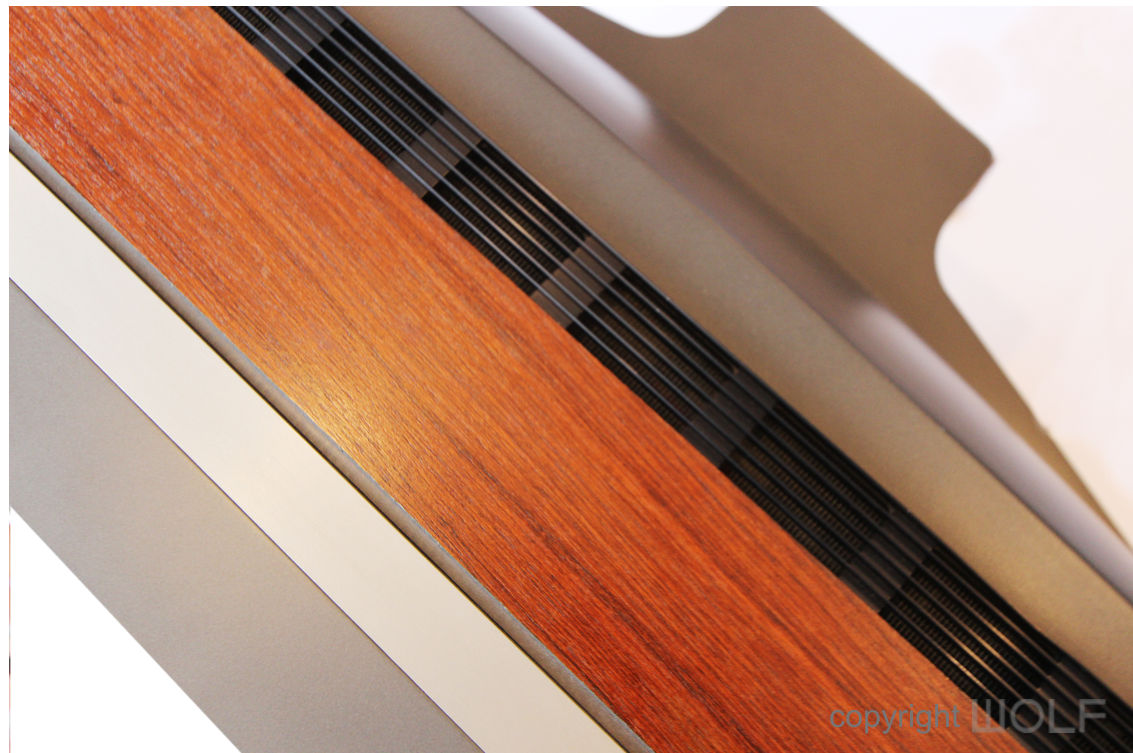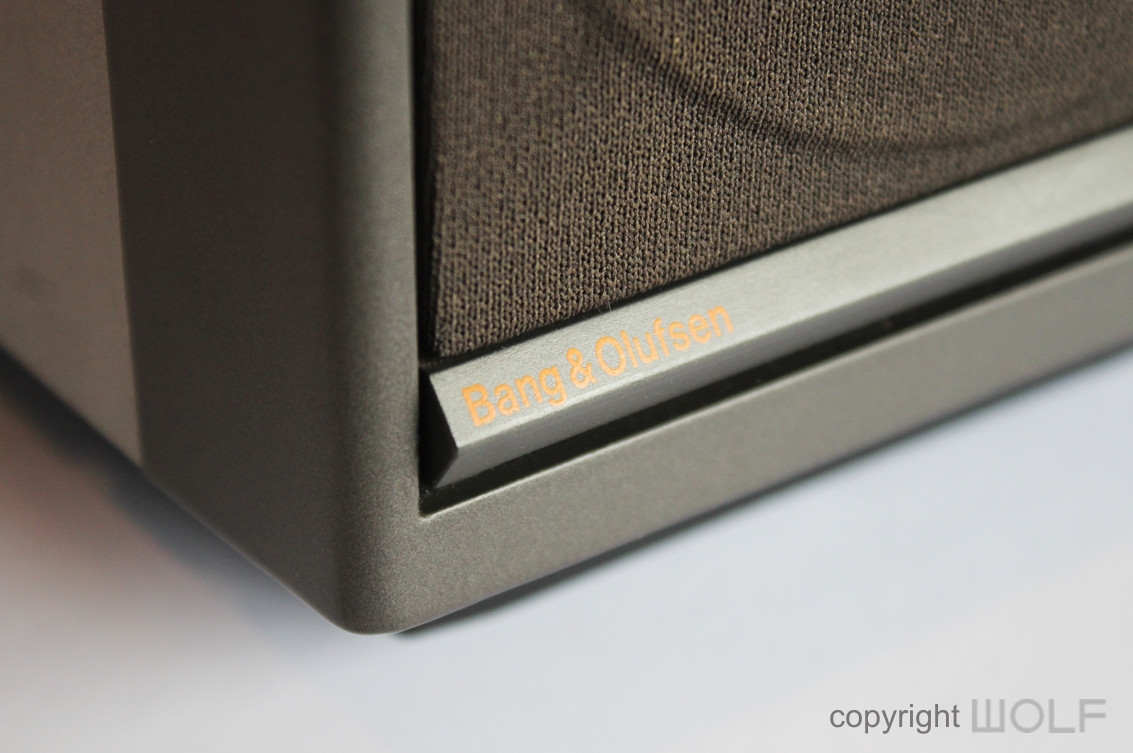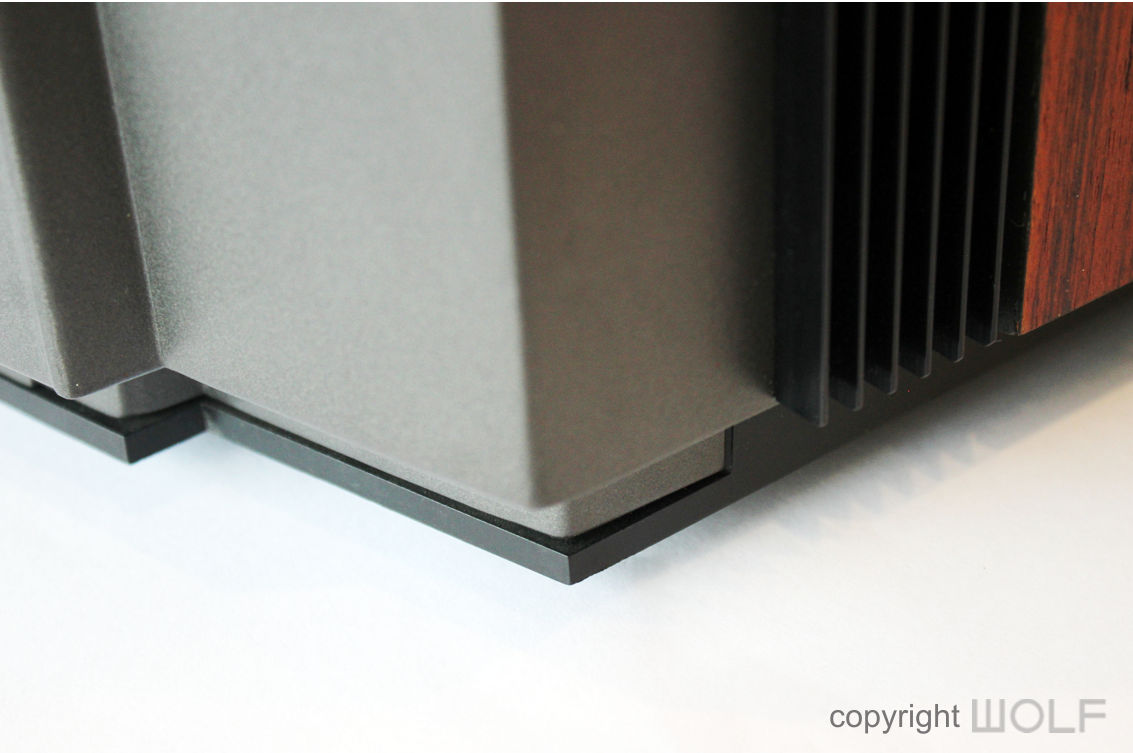 Craftmanship.
As expected from B&O the detailing is exceptional with no visible screws or attachment points. All components are seamlessly put together and this would have looked very futuristic in its day. All materials are high grade, and designed for longevity. The TV in this review appears like new and is testimony the build quality. The wood has no signs of fading and even the speaker fabric is perfect.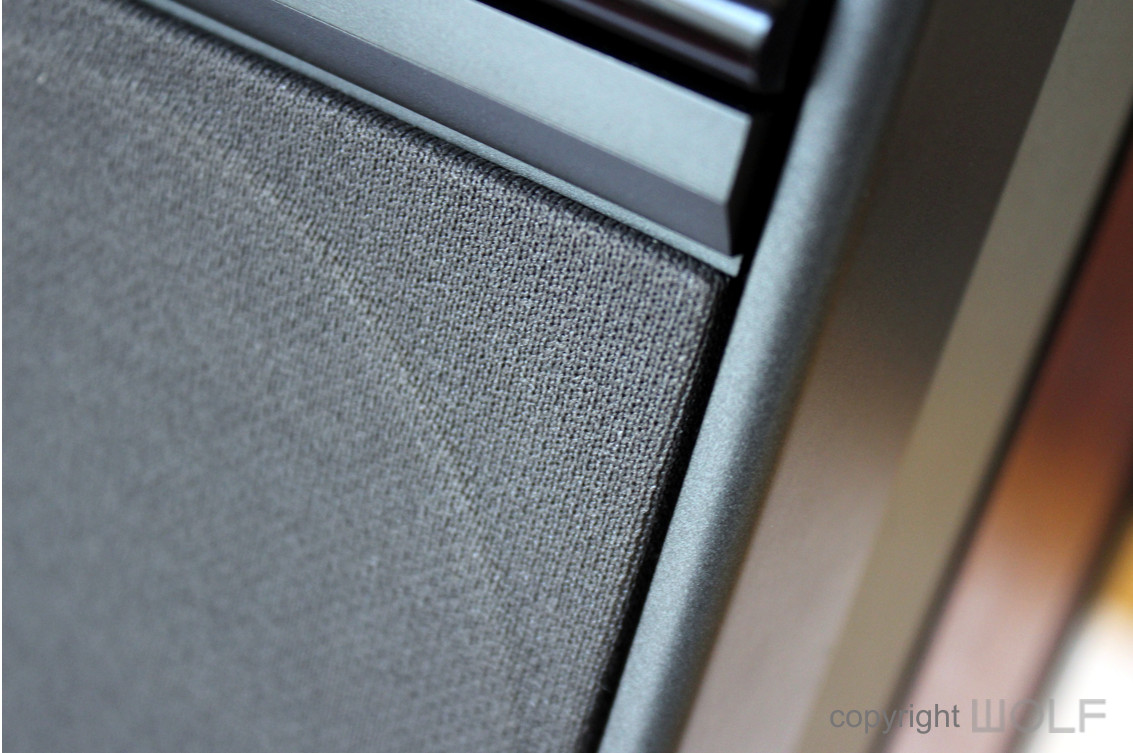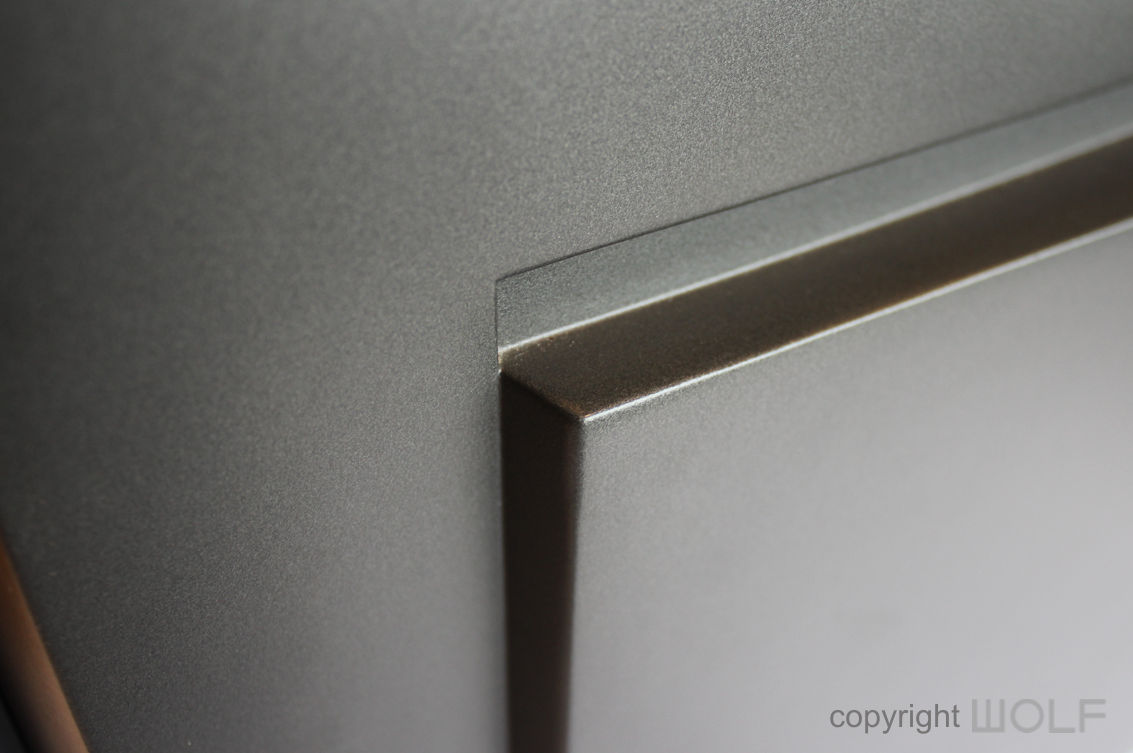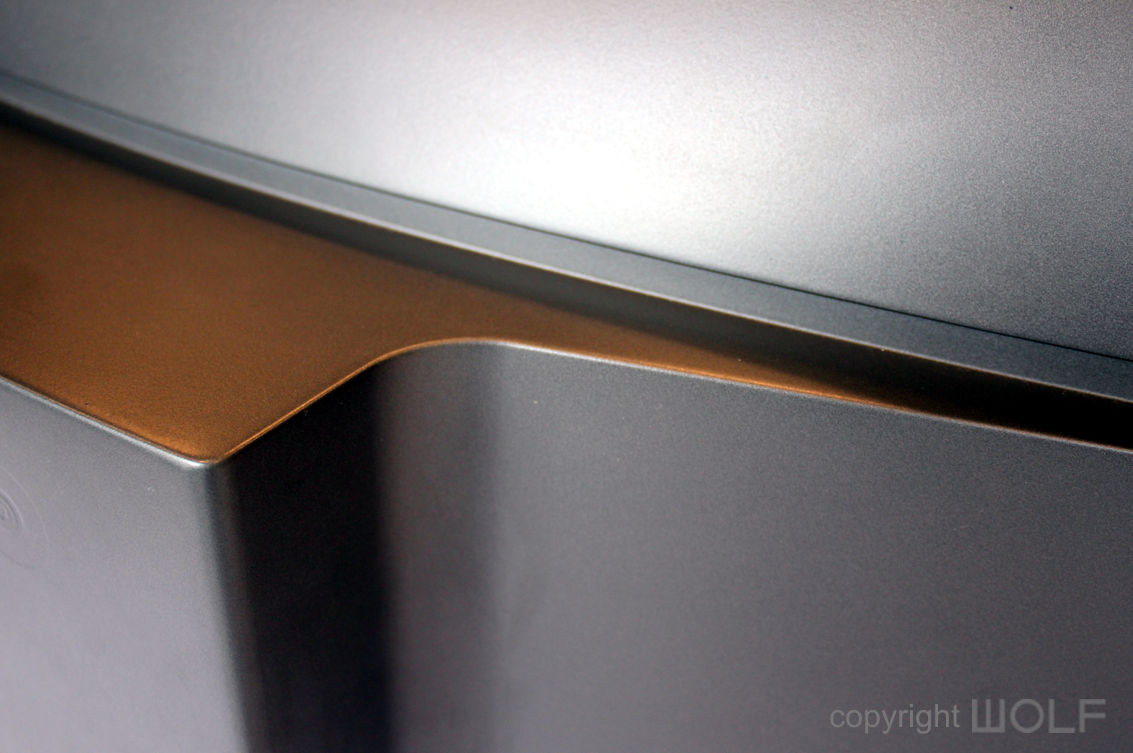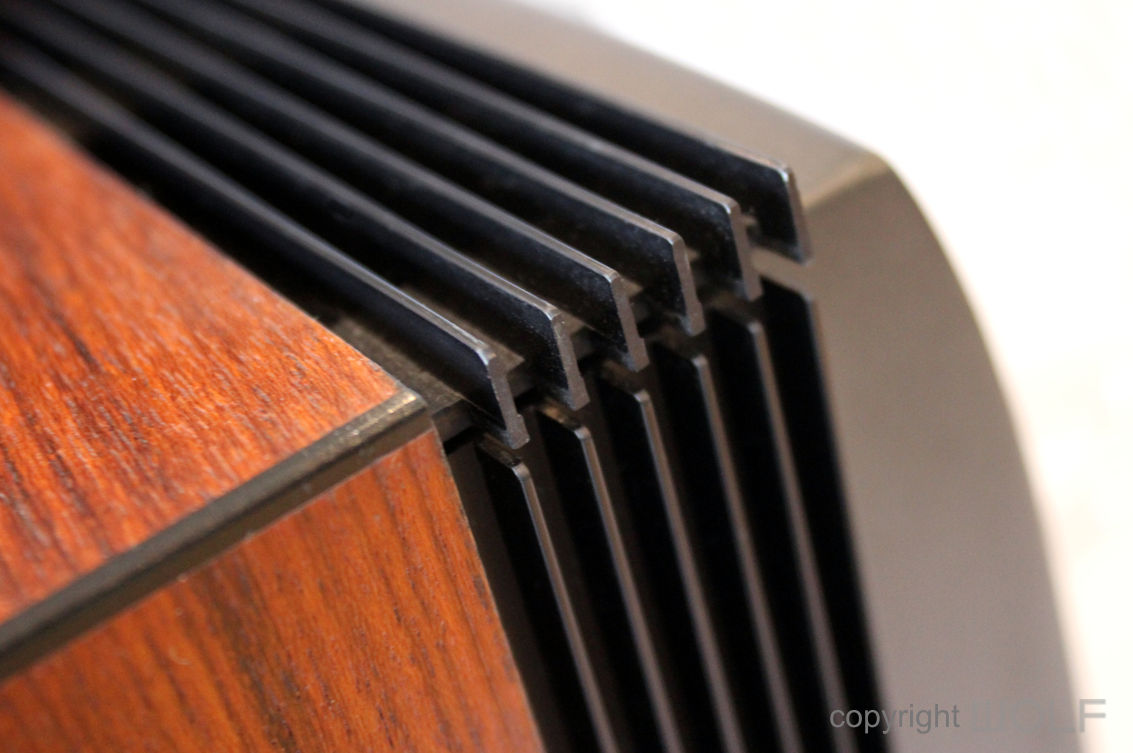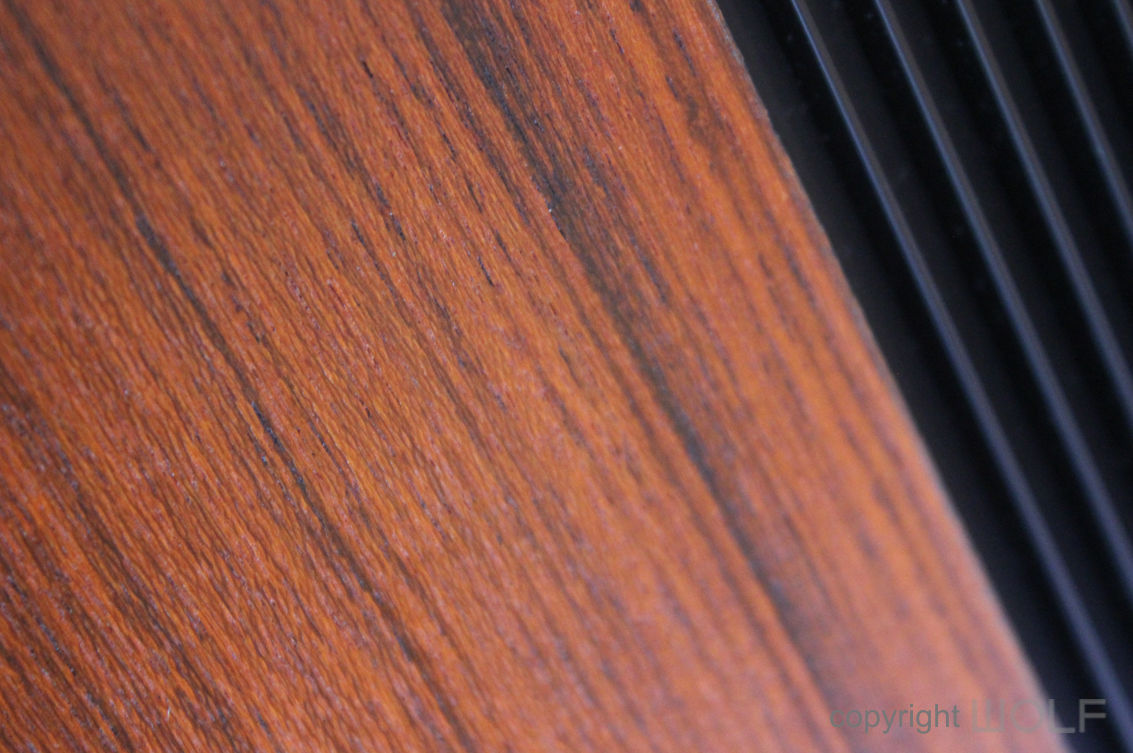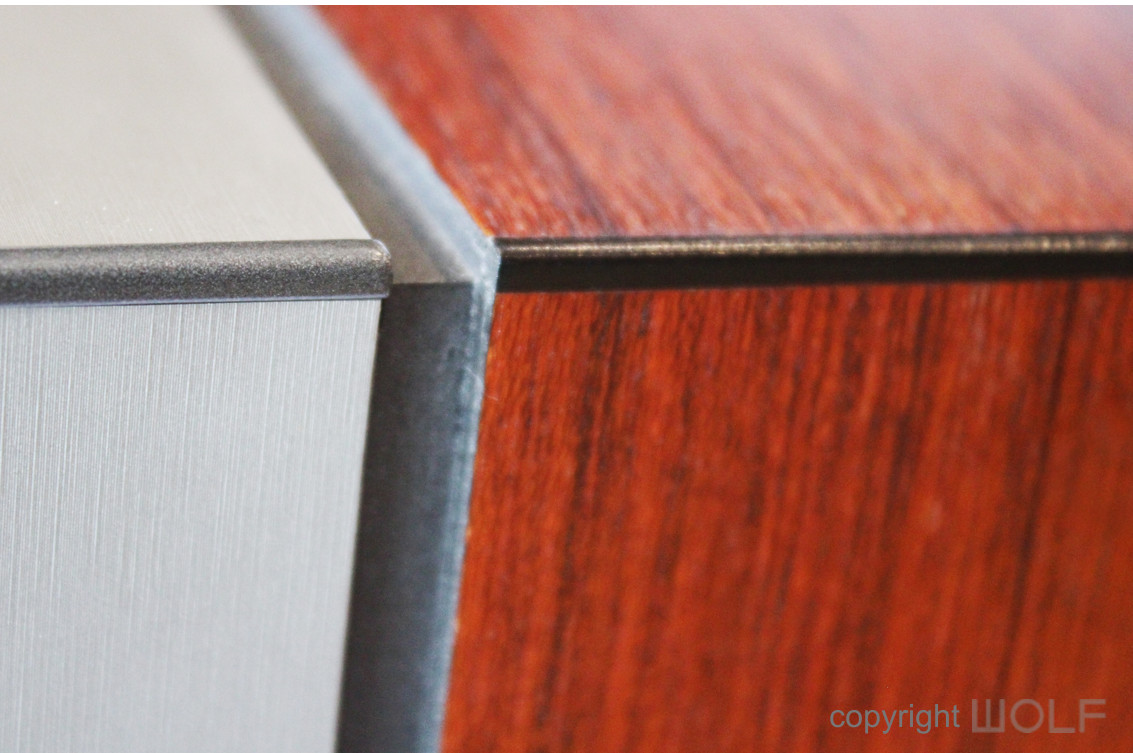 The timber veneer and the grey plastic band at the front is separated by a neat 1cm shadow line.
FUNCTION- Experience.
The 8902 had a lot of technology that was probably beyond what most people needed in the day. The size of the screen was considered very large for 1984 and having a remote control was awesome. There is a concealed pop out panel that opens smoothly and blends seamlessly with the speaker panels when closed. The rear panel is neatly organised for relevant connections.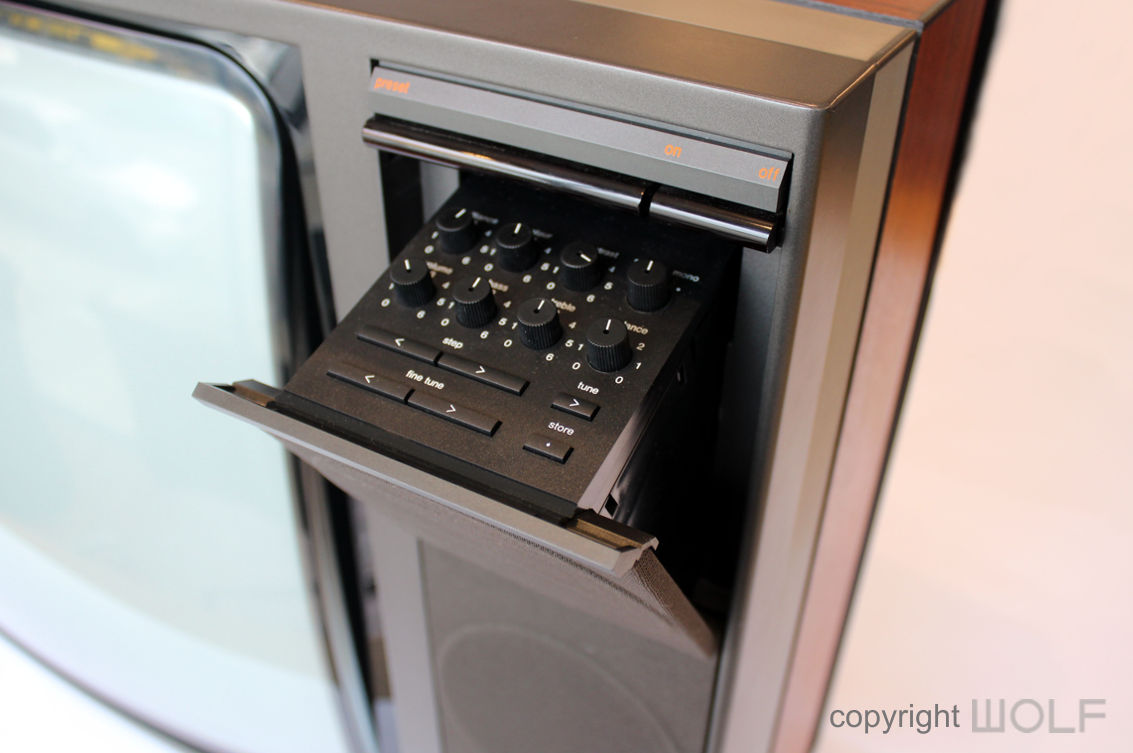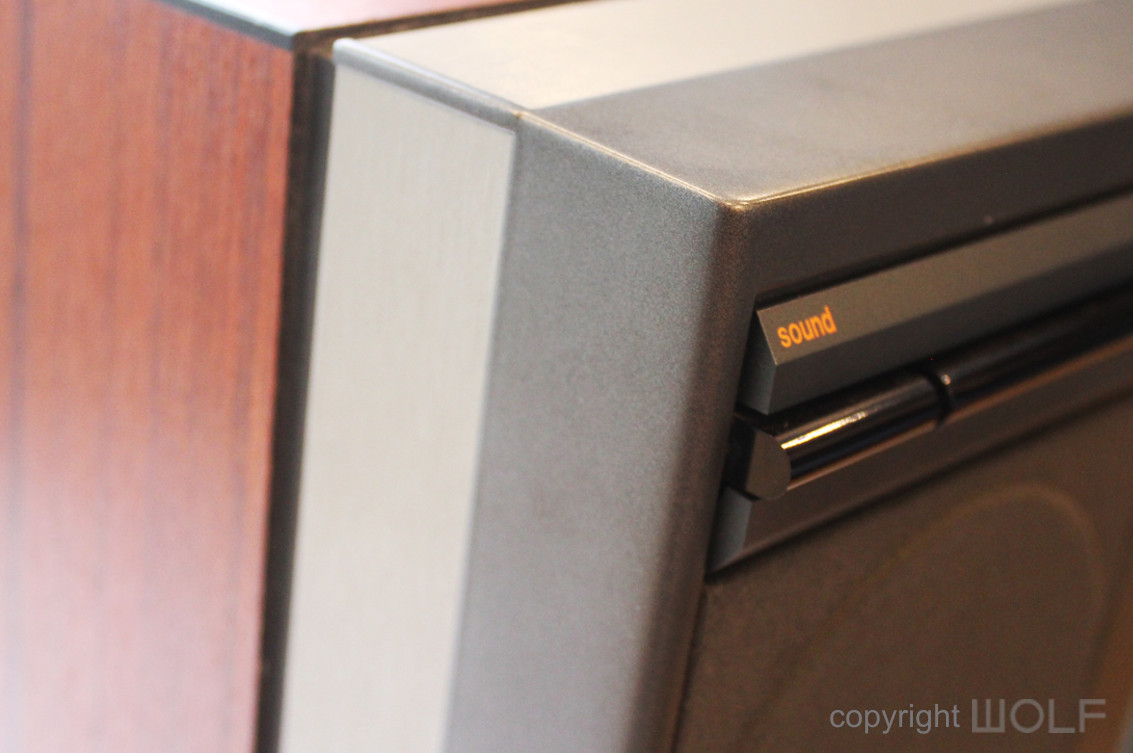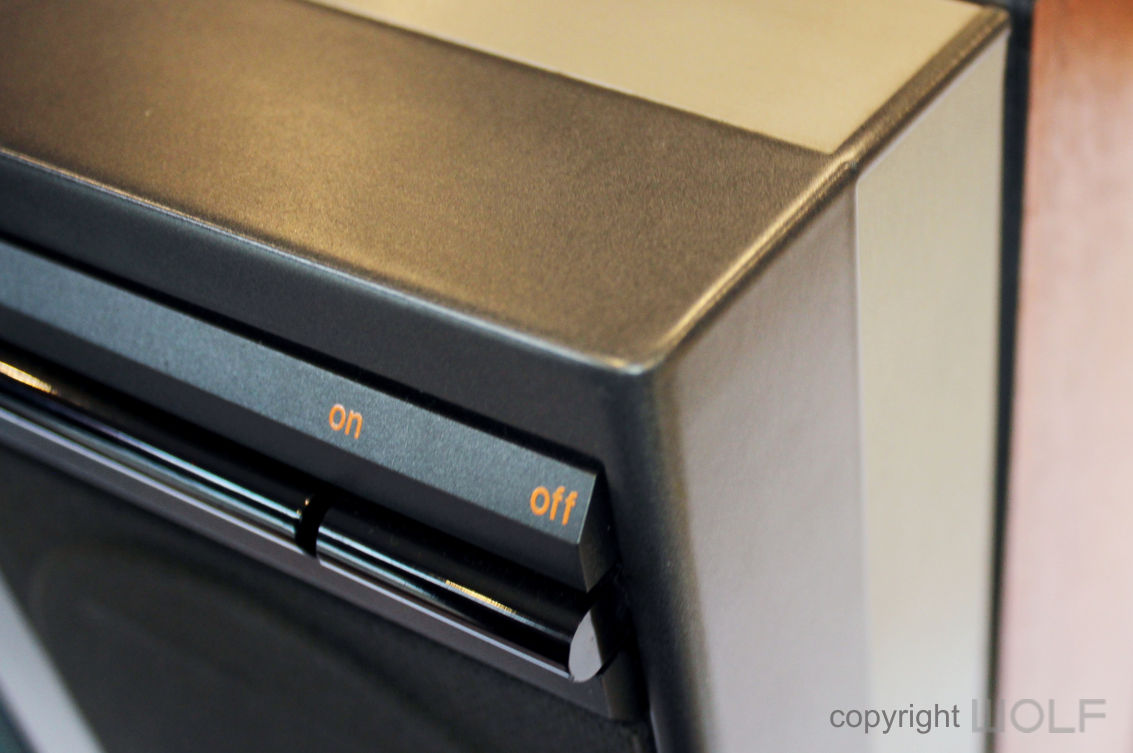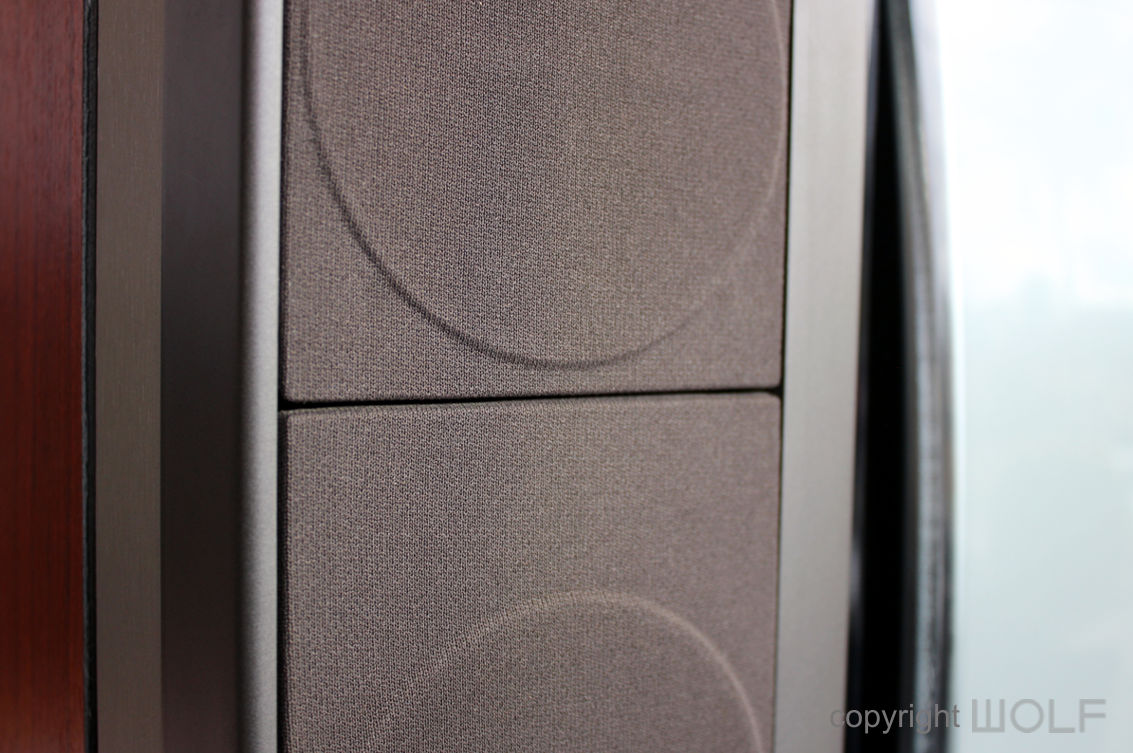 Circles heat pressed into the fabric are a nice subtle warm touch.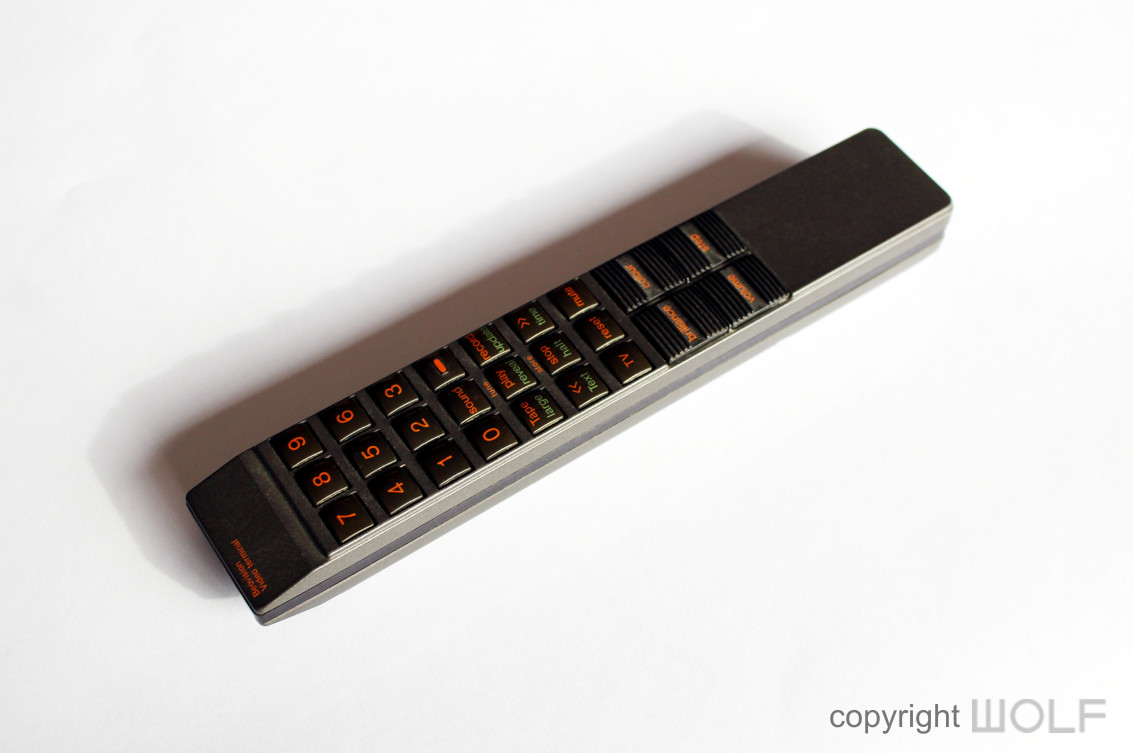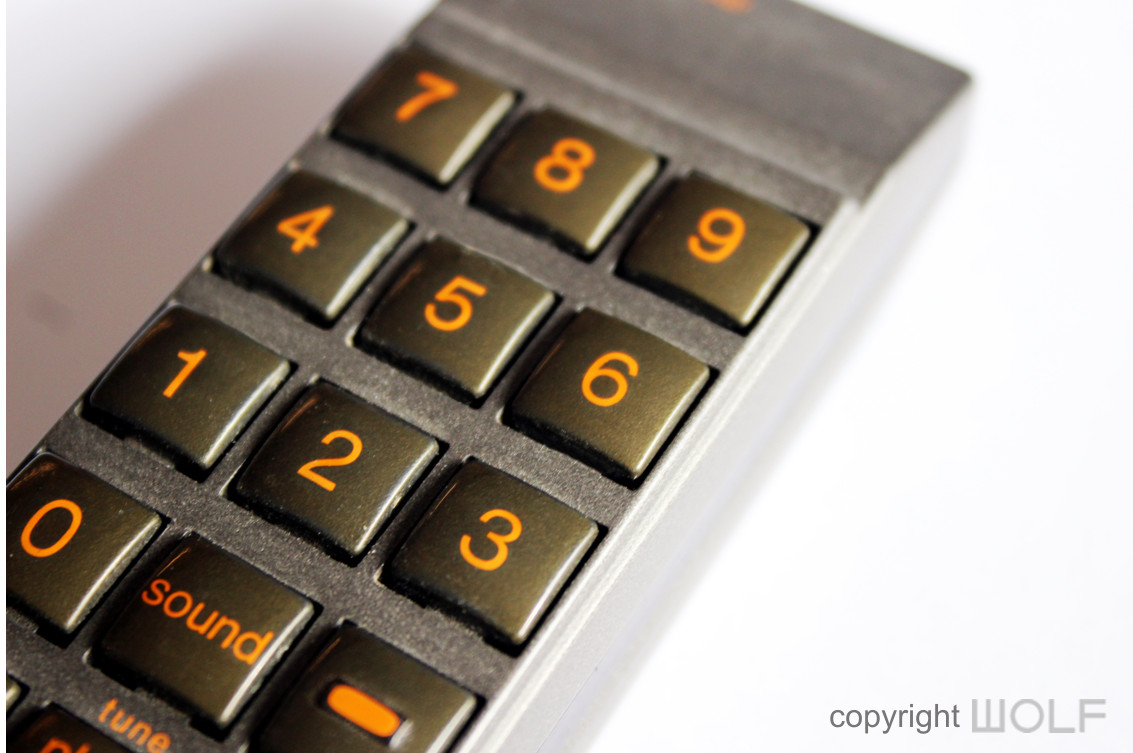 The remote control is heavy and very substantial. Full metal casing with solid feel buttons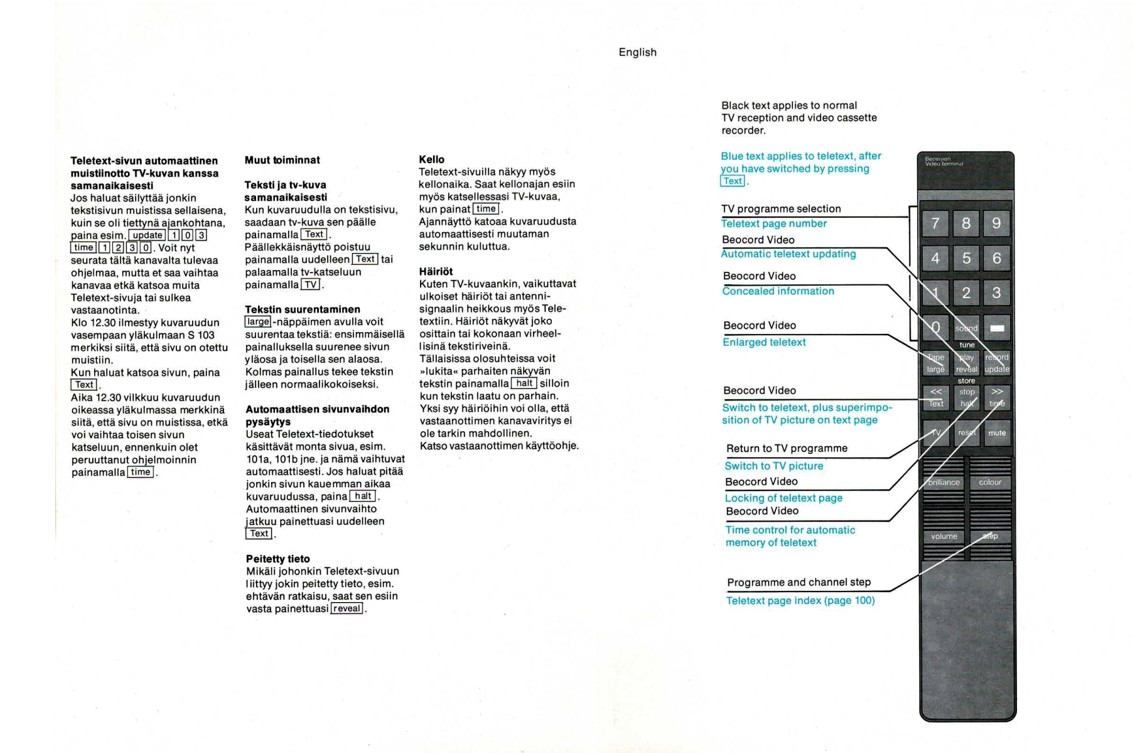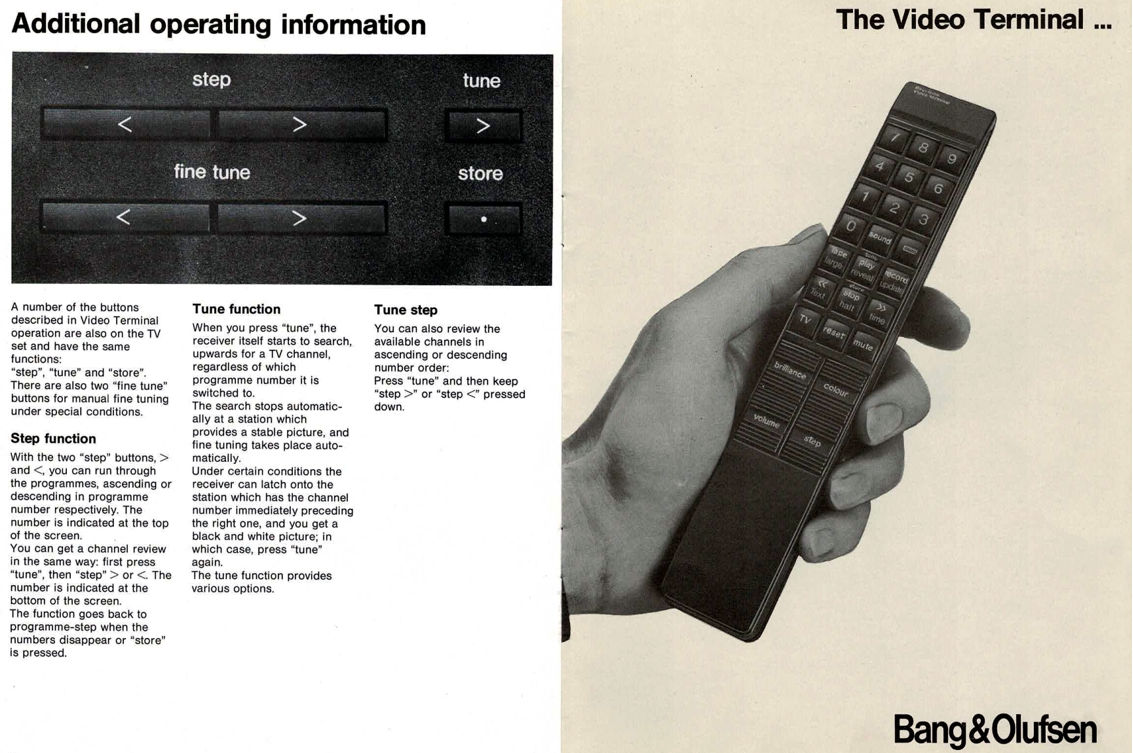 Desirability / Collectability
These units are extremely rare as most tube TVs ended up in the tip. This is however a B&O product and unless you've neve heard of the brand it is a product to be respected. Those that have survived will either be in storage or with a collector. They don't generally come up for sale so their true value is unknown.
If your timing is right and someone needs to clear out space you could possibly grab o for as little at $50. For a serious collector this TV in mint working order could be worth as much $1000. What we can say is that is special TV and from a design perspective was a remarkable achievement for 1984. After almost 4 decades it must surely be an investment for someone with enough space to accommodate it.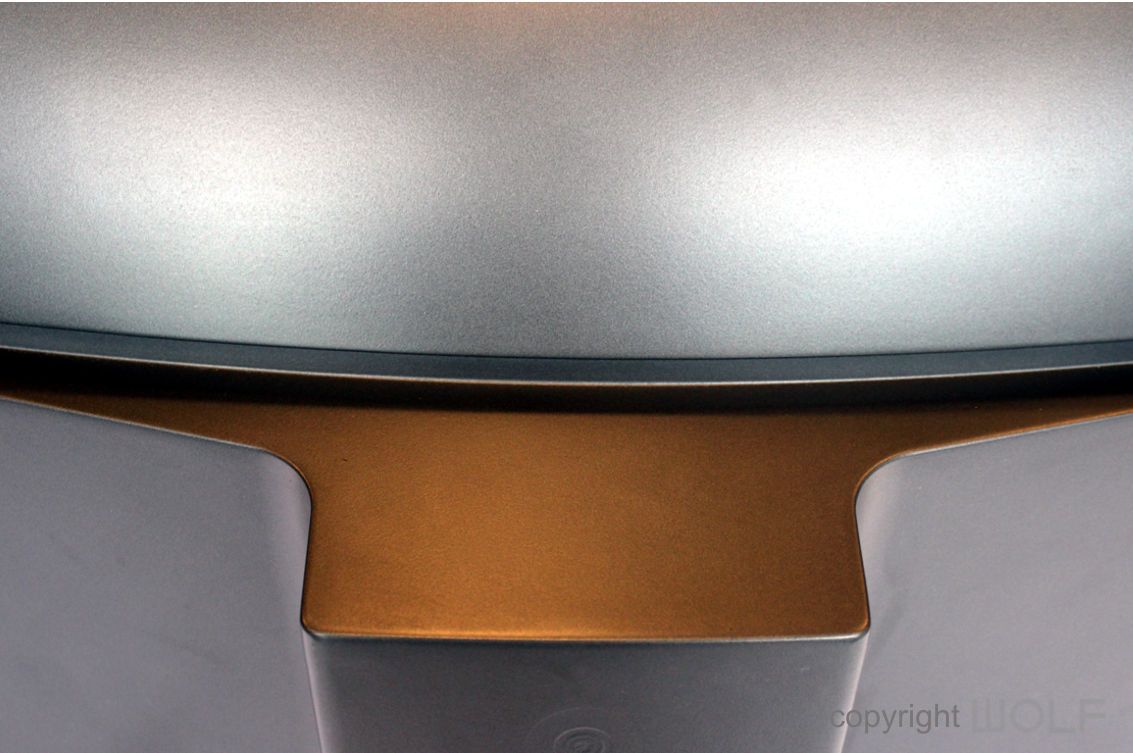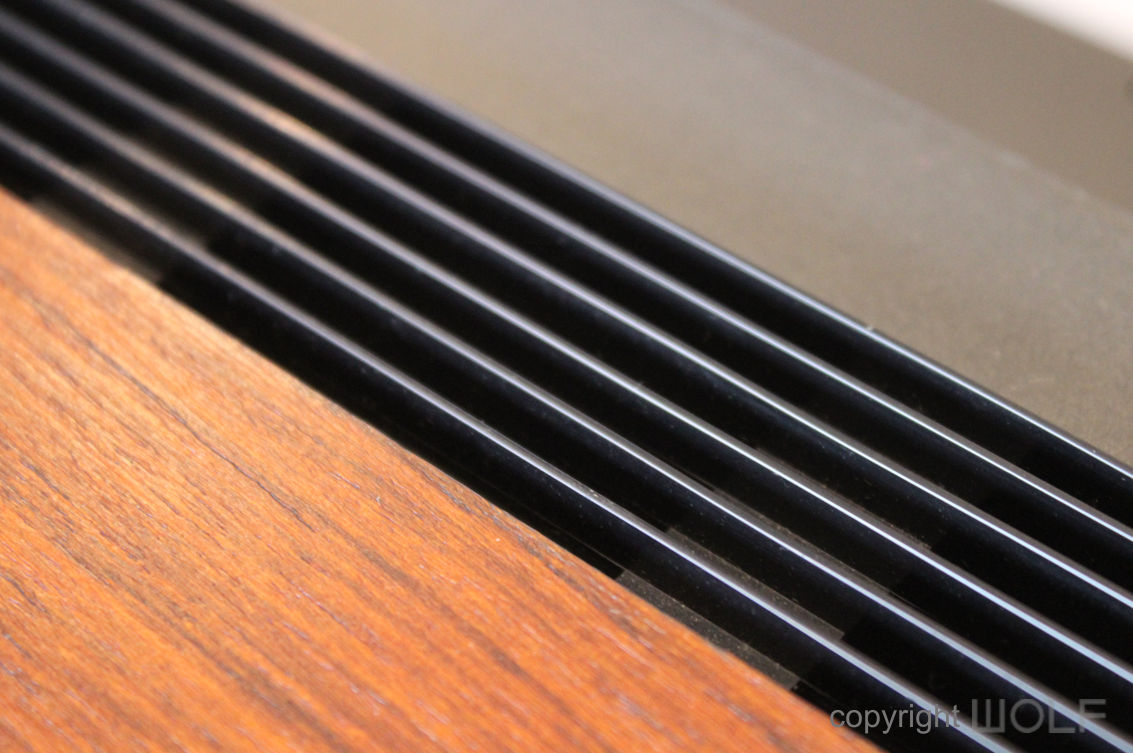 WORD OF THE WOLF
We love products from the 80s because despite the excessiveness of the era it was a time of innovation and design. For most of us an old tube TV will carry certain memories or meanings, and it would be sad to be in a world without them. If you were to hold on to just one TV for sentimentality, why not have a state of the art statement piece?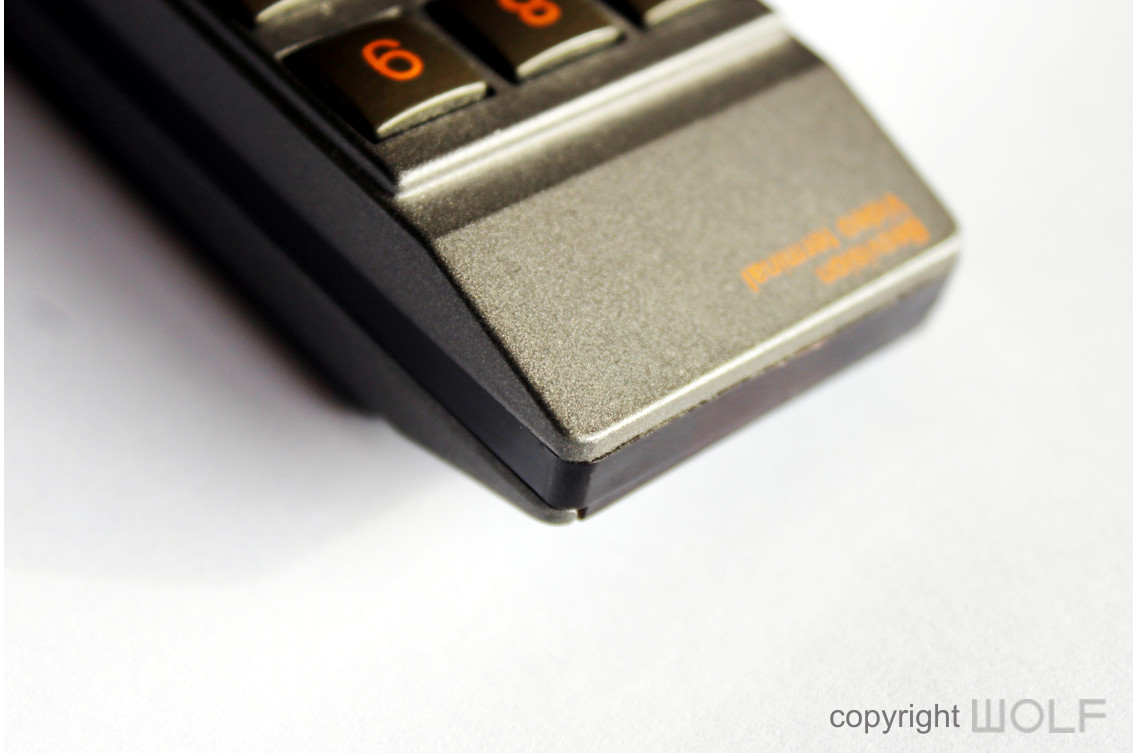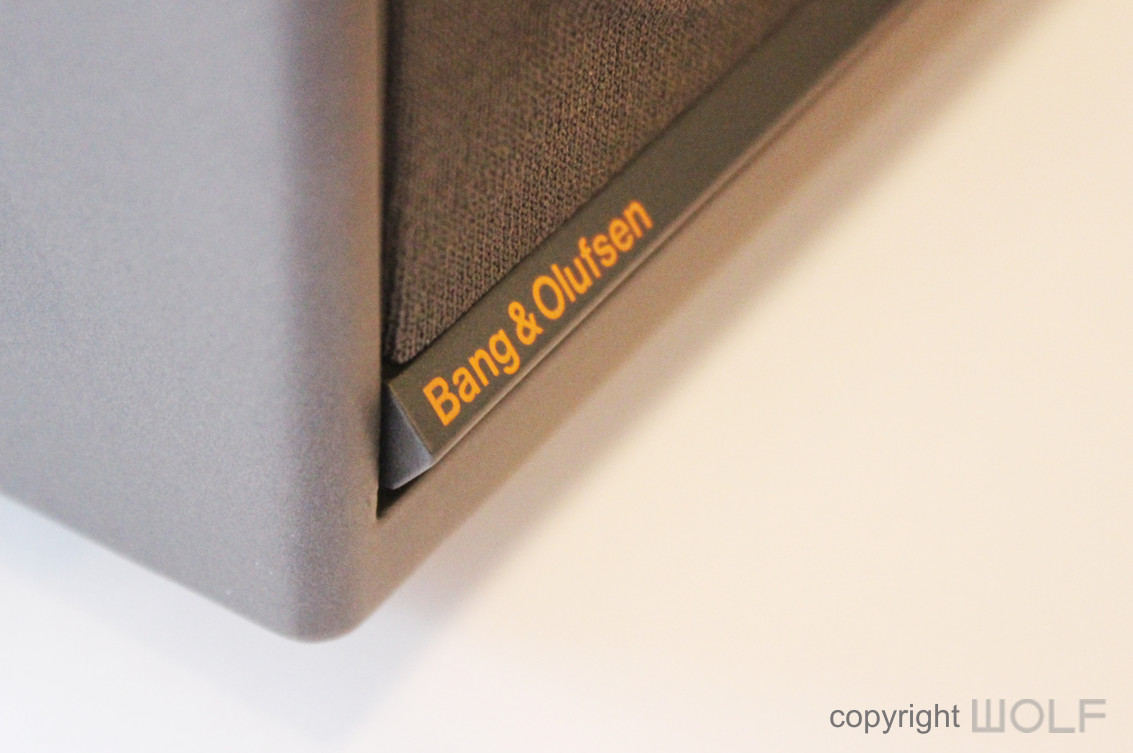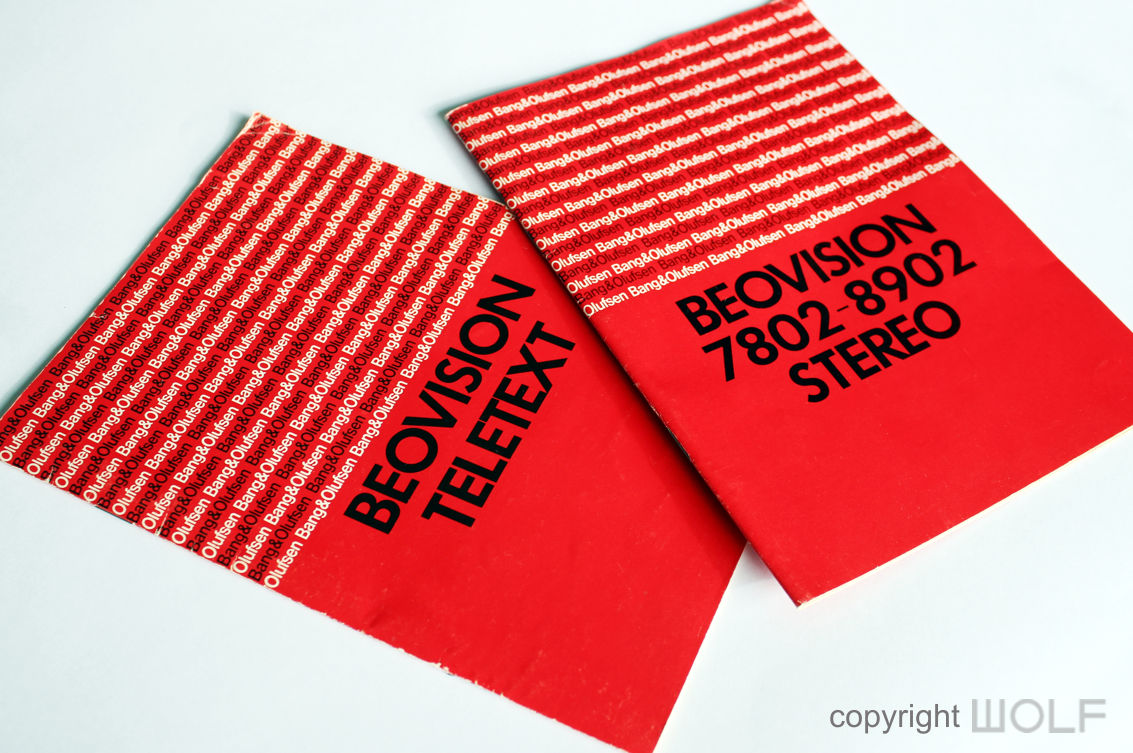 The Beovision came with these two red books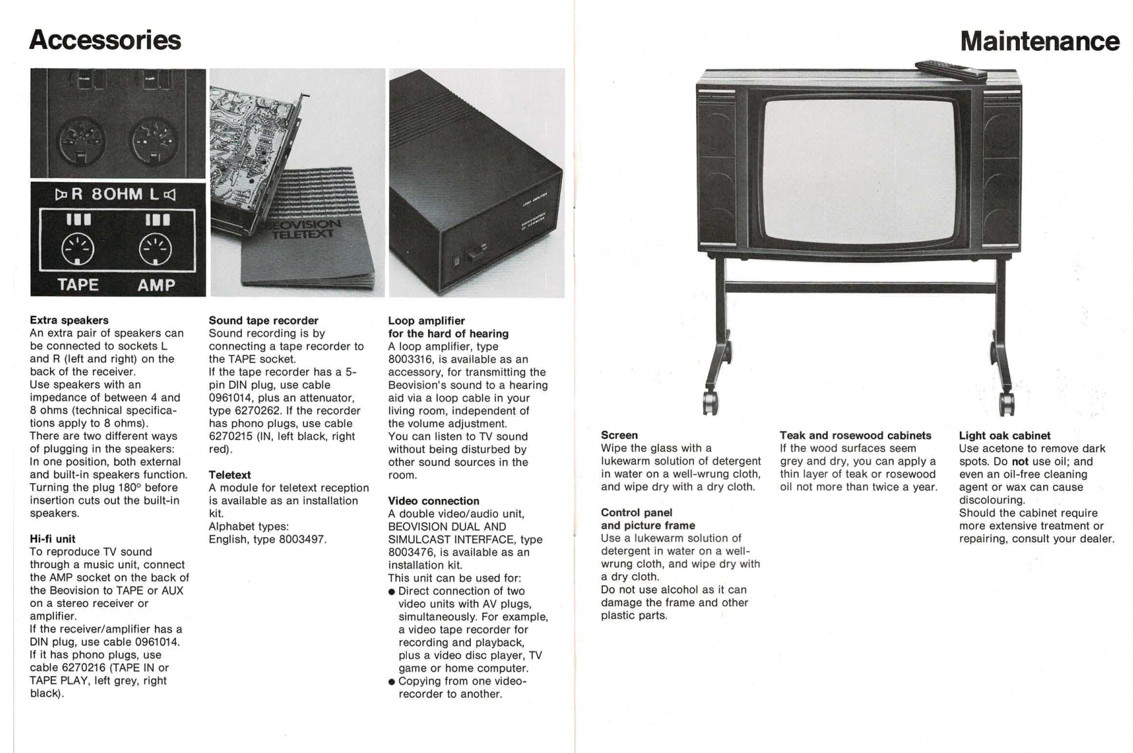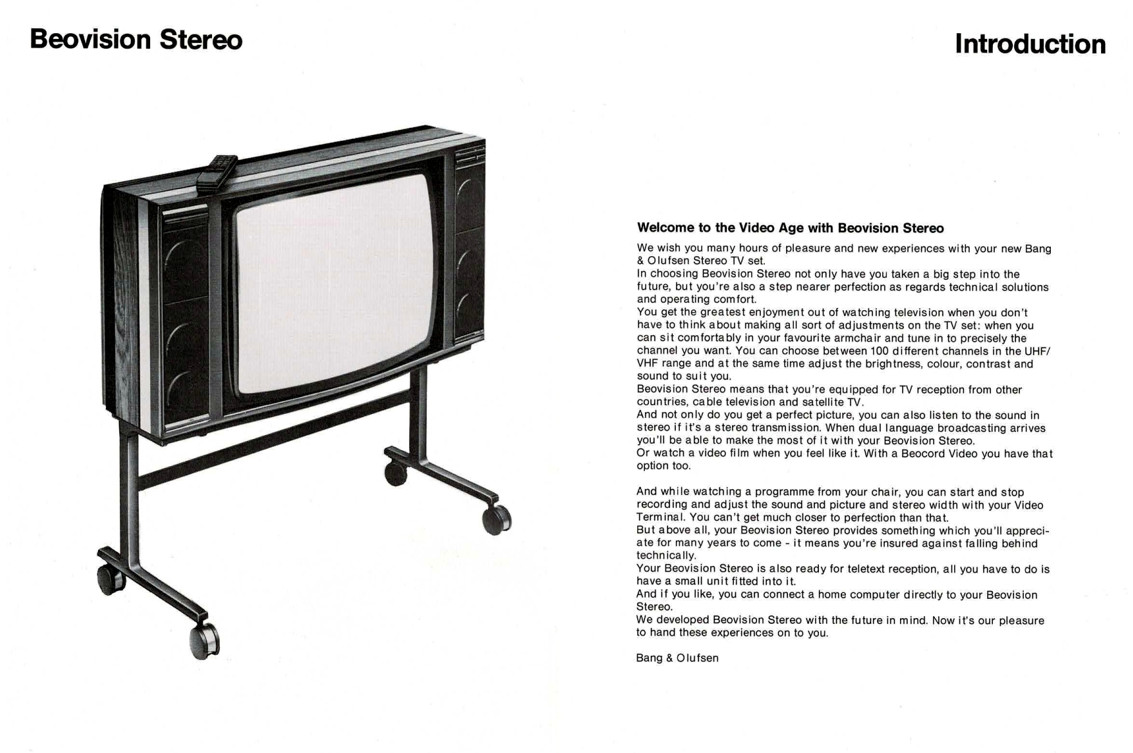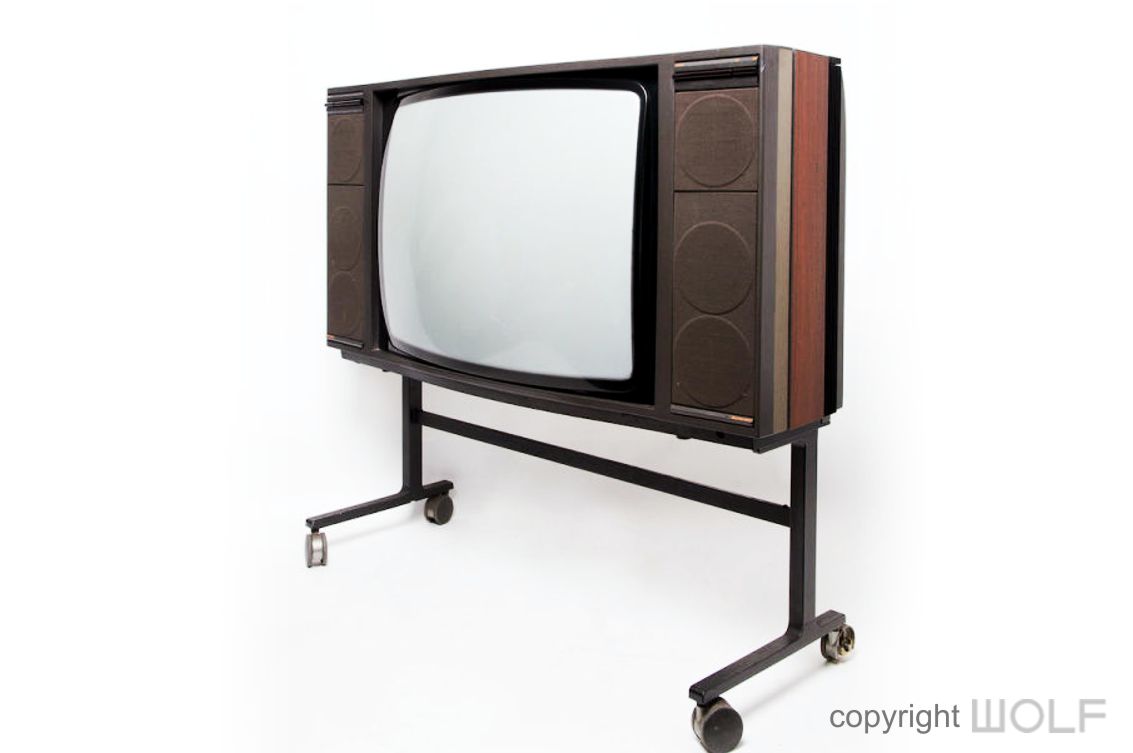 The original stand was rather basic and industrial by modern standards.
WOLF DESIGN EXCELLENCE SCORE = 7.7
This is seriously well designs and crafted TV, and we always appreciate objects that were considered from all sides. The main thing that held this back from scoring a little higher was the fact that older TVs don't have much collectability and desirability.
Disclaimer
The information in this review is intended for informational or educational purposes to provide readers an understanding of how something may be seen from a certain design perspective. In this case it is from the view point of WOLF DESIGNS. As design is subjective this review should only be considered as an independent opinion. Information further to being of an opinion is provided to the best of our knowledge based on our own research at the time of doing the review. We cannot be held responsible for any inaccuracies or inconsistencies and reserve the right to change or update any content as appropriate.
The final responsibility of the design resides with the original manufacturer.