WOLF retro DESIGN  REVIEW. 5th April 2021
A retro review looks at products that are at least over ten years old from a present-day WOLF design perspective. While the technology and fashion of the period influence design, and are taken into consideration, great design ideas will transcend their eras to be timeless.
Interesting and factual information may be provided, but our review aims to deliver insight from the perspective of a designer's mind and eyes.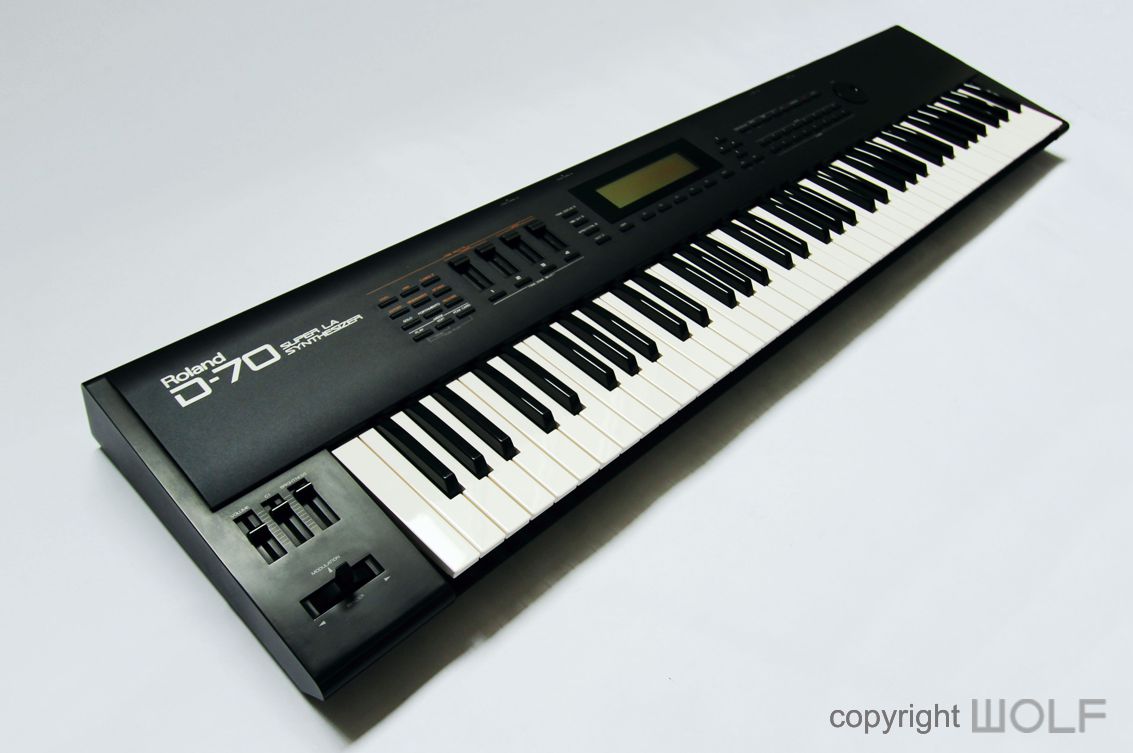 Does it resemble a D-50 or S-50?
Introduction
Product Focus
As with most reviews the focus is on the design and its evolution with the synthesizer. The functioning systems and sound quality are not necessarily considered.
Product description
Launched in 1990, the D-70 was Roland's follow up to their highly successful D-50. Although it had to compete with rival workstations like the KORG M1 and Yamaha SY77, it had no sequencer and remained just a synthesizer.
Price and Availability.
As a flagship synthesizer it was a little underwhelming for 1990, and without a sequencer it also struggled against its competition. As such the D-70 was not popular and sold in far fewer numbers than its D-50 predecessor.
A clean working example is worth around $500 (Aus) at the time of this review. A mint example with original case, manuals and sound cards could be worth up to $1000 (Aus)
Additional information
Internally the D70 shared many components in common with their U-20/220 series Romplers. With its additional octave it was also a good master keyboard and was Roland's first synthesizer since their Super JX to feature 76 keys.
Review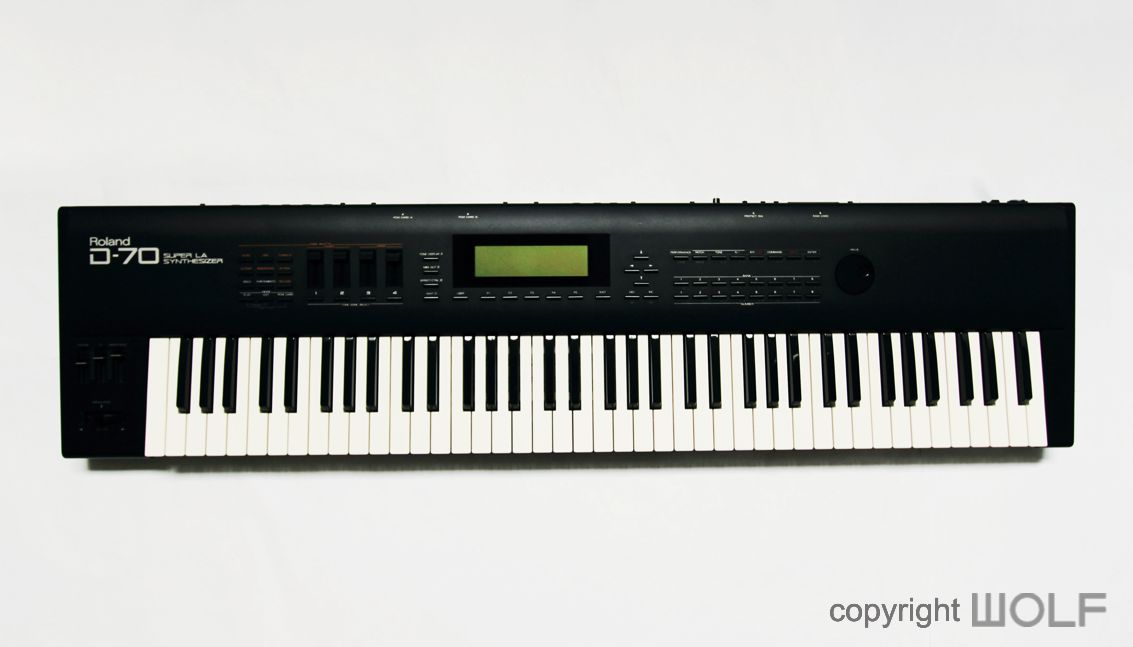 First impression/ Delight
The design is extremely clean and looked very comfortable within Roland's range at the time. In fact, it almost looks like a design evolution of their S-50 sampler which we reviewed in April 2018 and scored a whopping 8.3!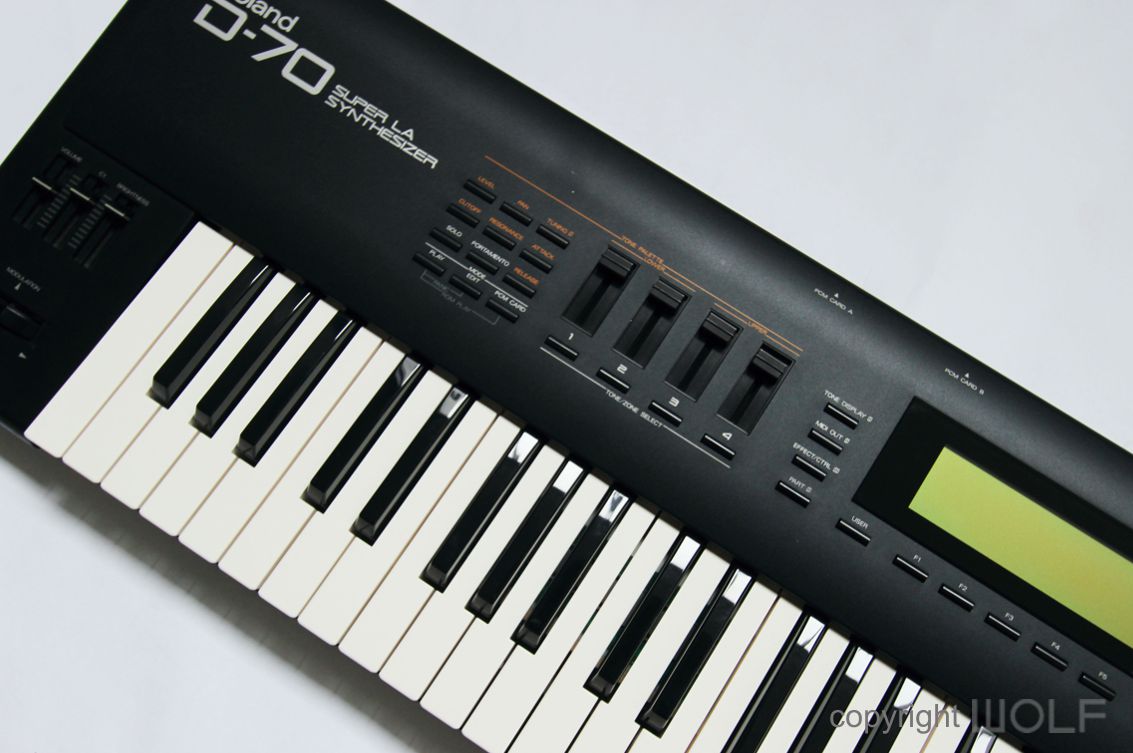 Exterior Design Review
The main front panel is a black anodized aluminium plate with a fine grain texture. Its only feature is a very subtle one-inch wide curve towards the keys and then again at the rear where it then curves to almost 90 degrees down to form the back panel.
Compared to its predecessor, the design is very subdued and if not for the additional octave and larger screen you'd be reluctant to believe that the D-70 was the D-50's replacement. In fact, it looks more like a replacement for the S-50 sampler. Even the bender on left panel with the configuration of three sliders above is very similar to those on the S-50.
All the buttons are well spaced, grouped and positioned to be in line with one thing or another. The buttons themselves follow in the theme of the subtle curve.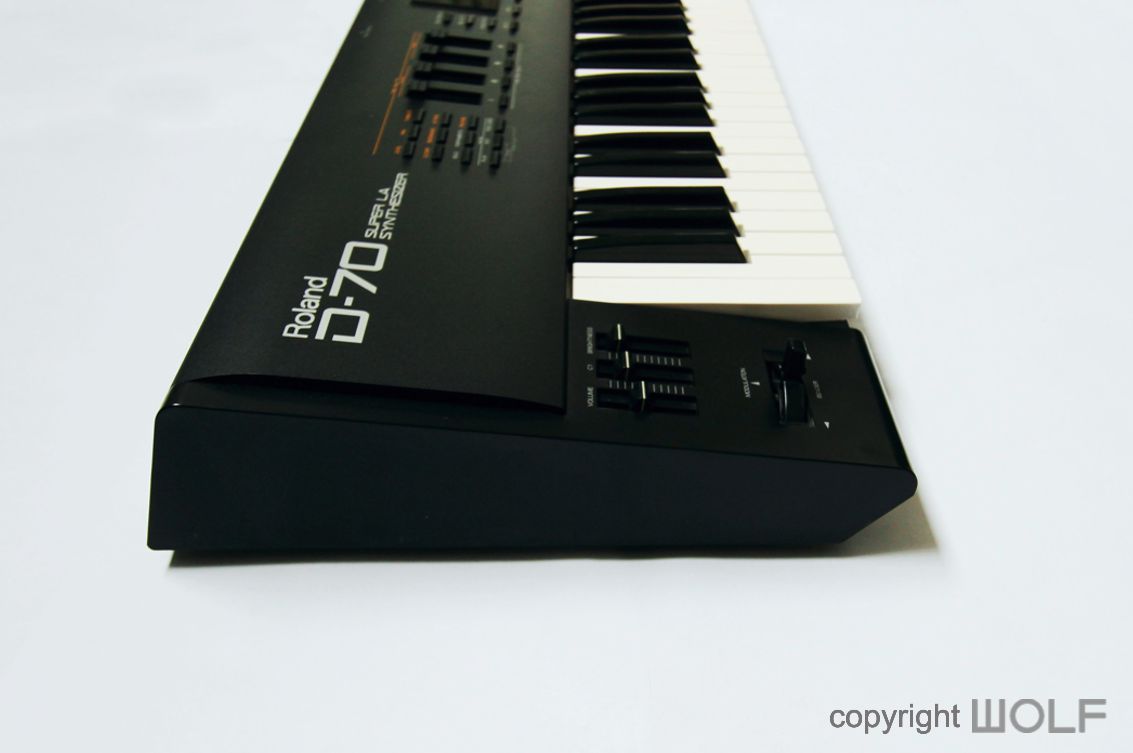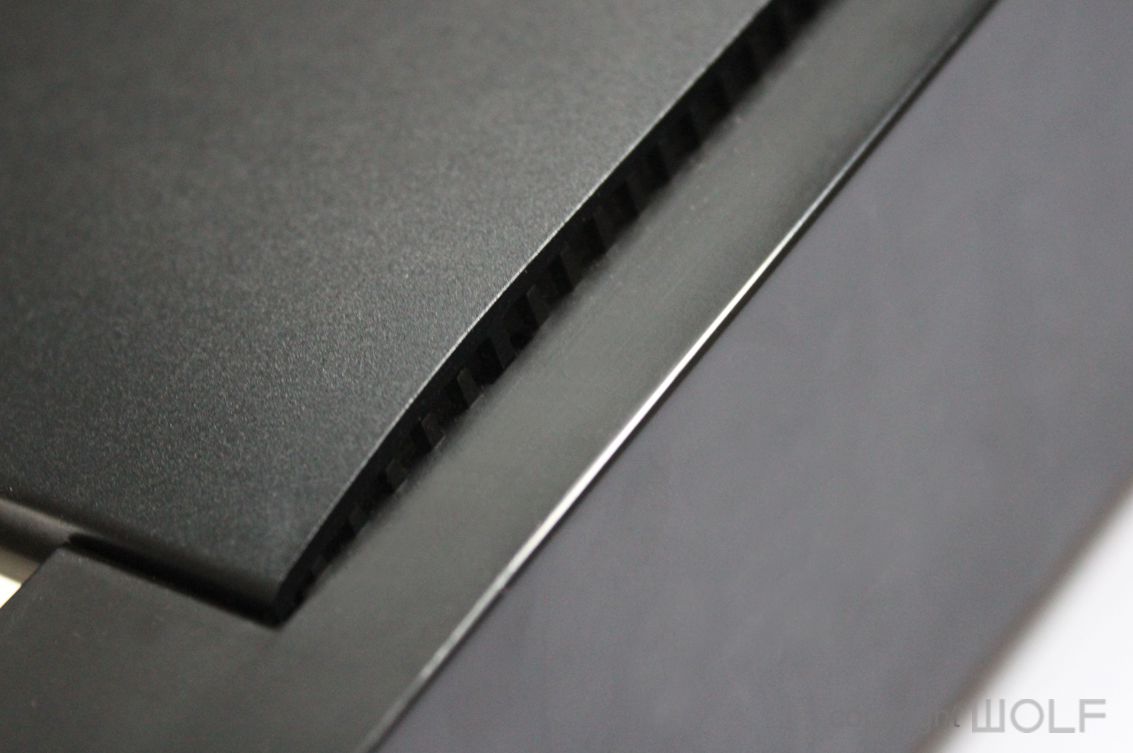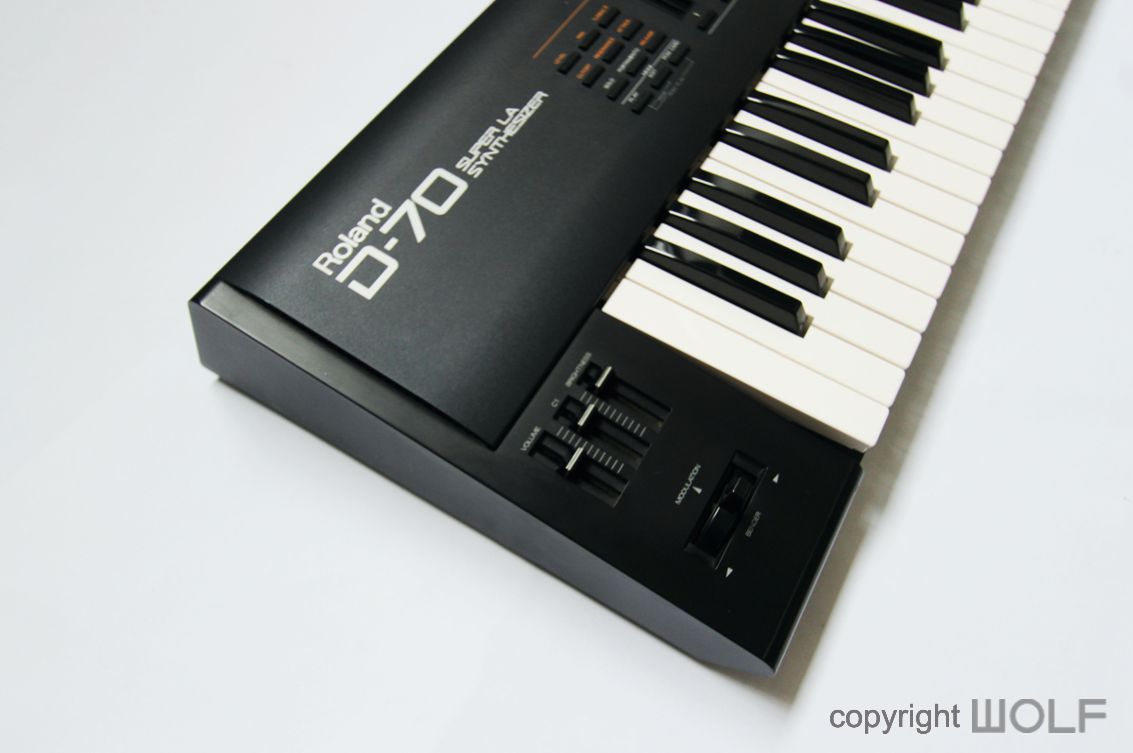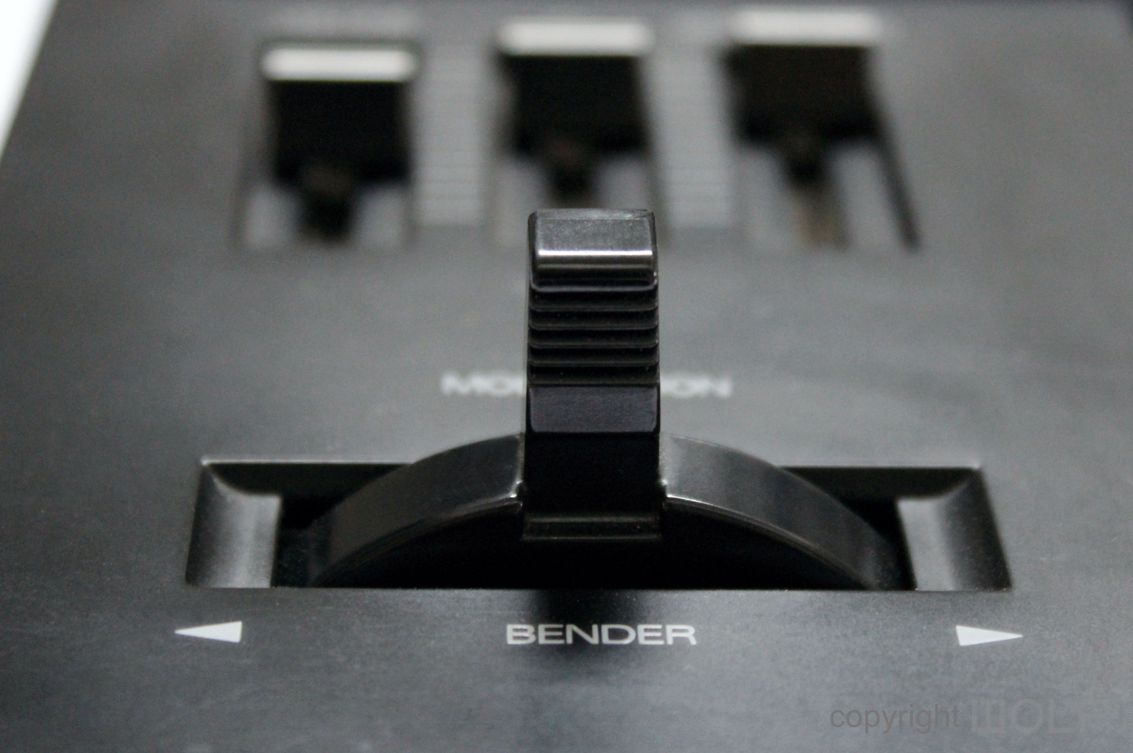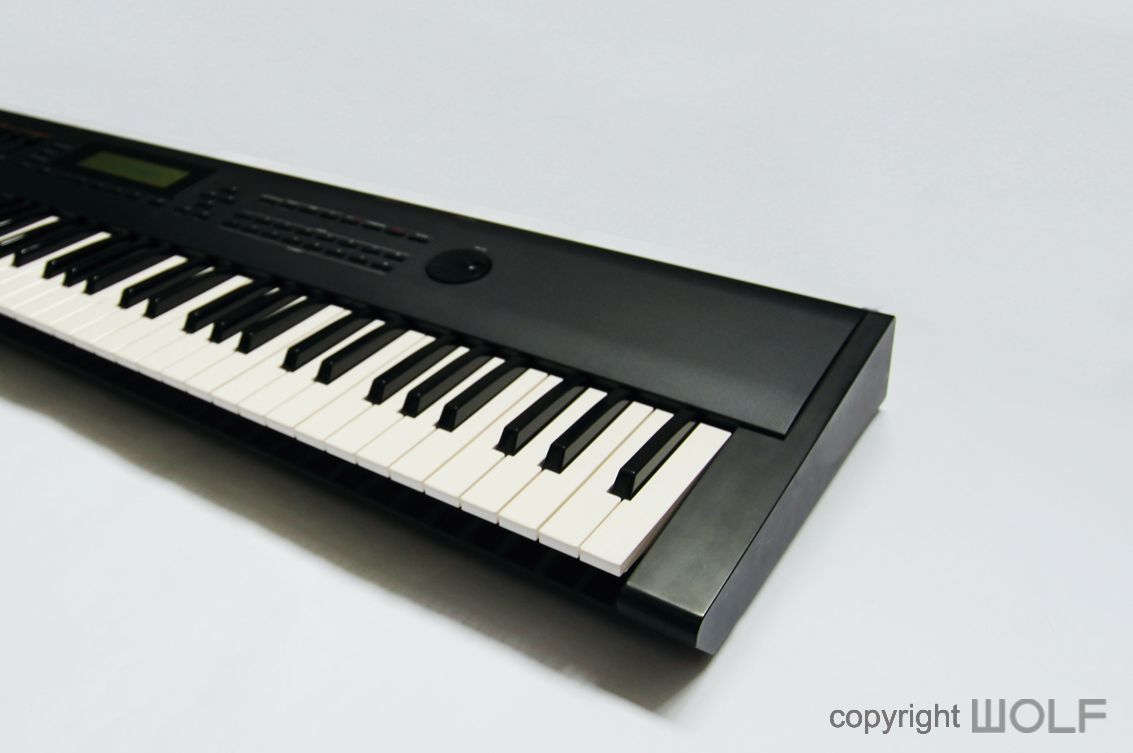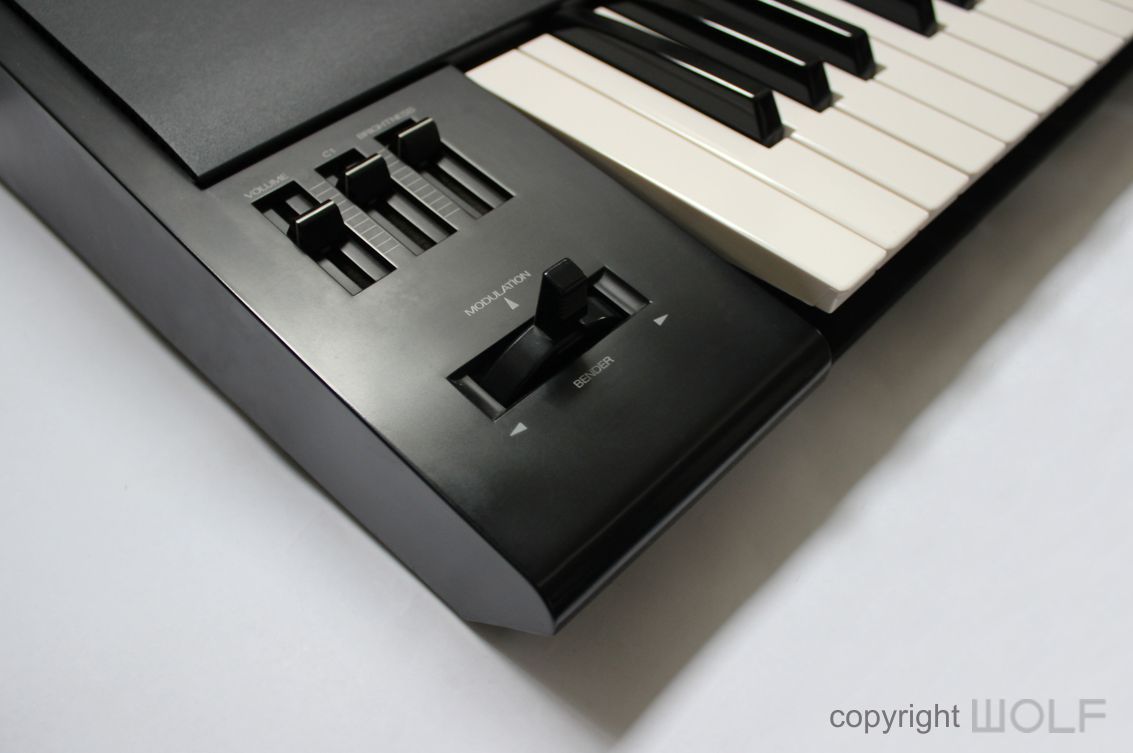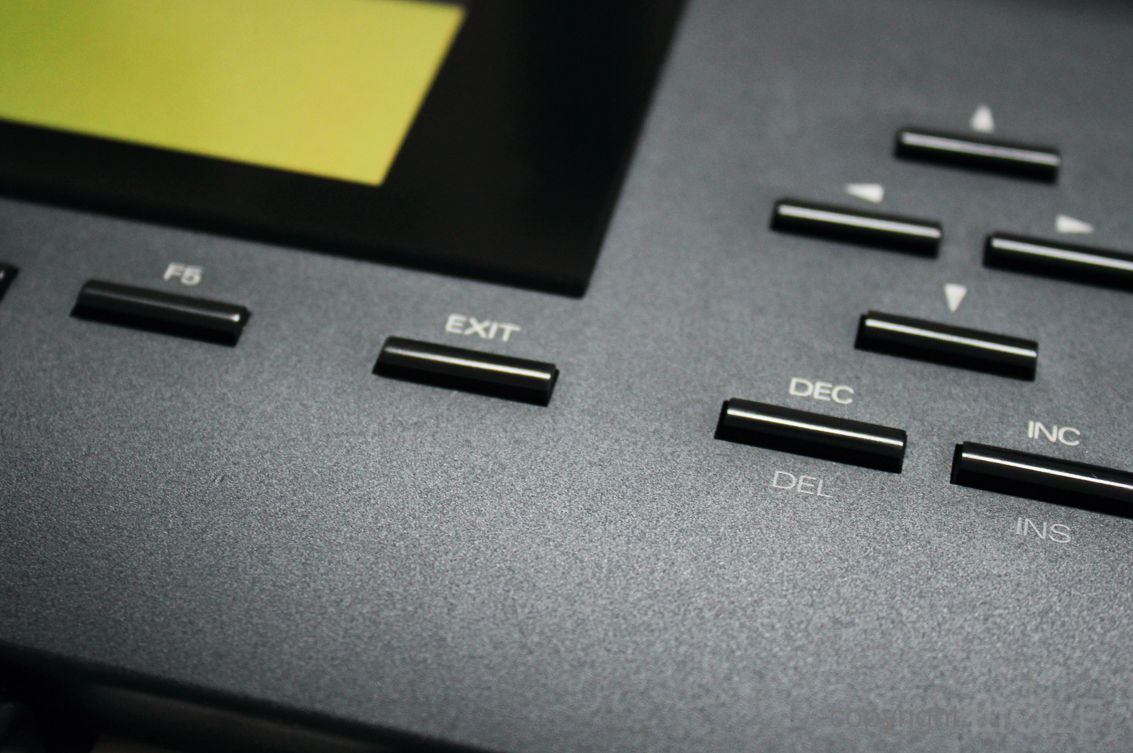 Craftmanship.
The D-70 is mostly composed of plastic and metal panels. Unlike Yamaha's products, Roland synths of that era used plastic parts which don't feel very strong and do tend to scuff and scratch easily. The plastic end panels are smooth without any texture, and we've noticed that even low mileage examples tend to go very shiny from surface ware.
The buttons are thin and narrow but do click nicely when pressed. Overall, the construction feels very thin in its materiality and definitely not as strong as its KORG and Yamaha counterparts. As a 76 key flagship model this synthesizer is surprisingly light and slender. It feels too elegant for live performances and more suited to a designer home studio.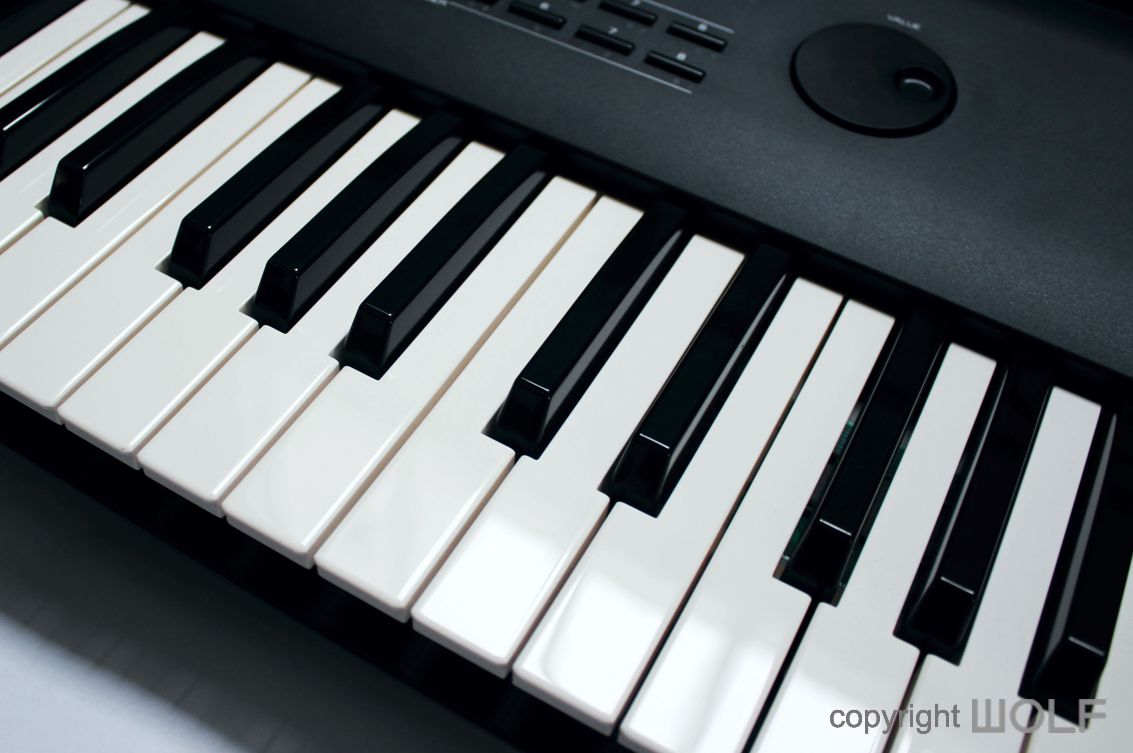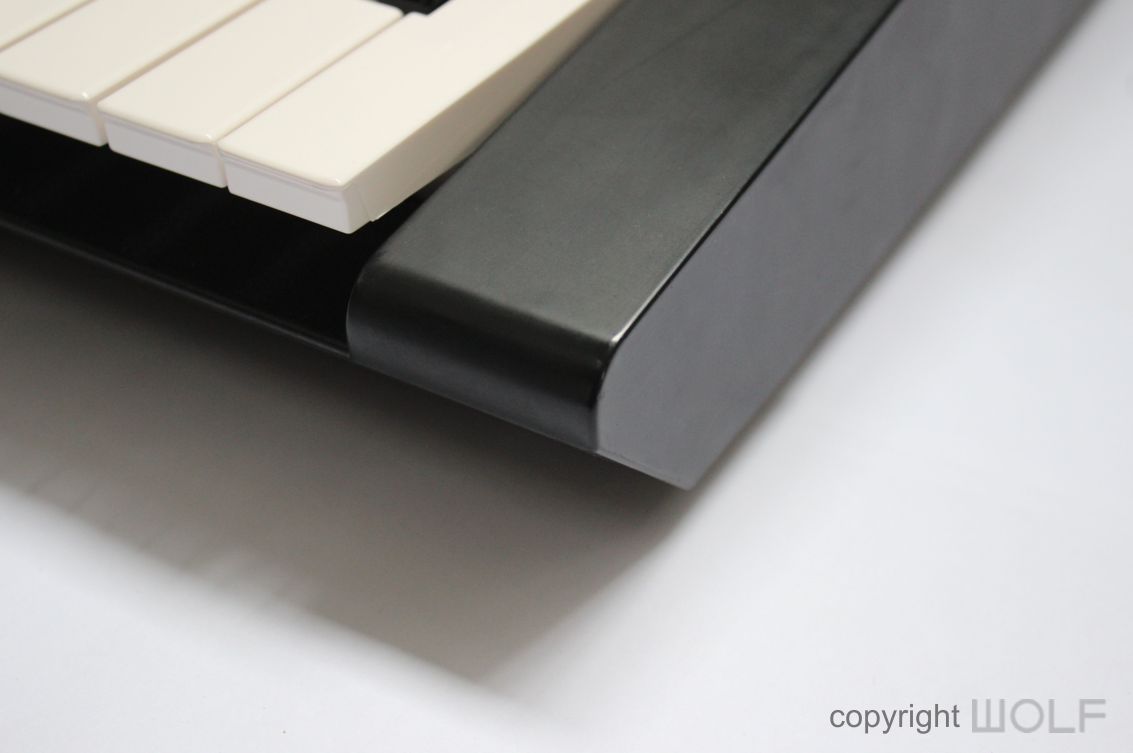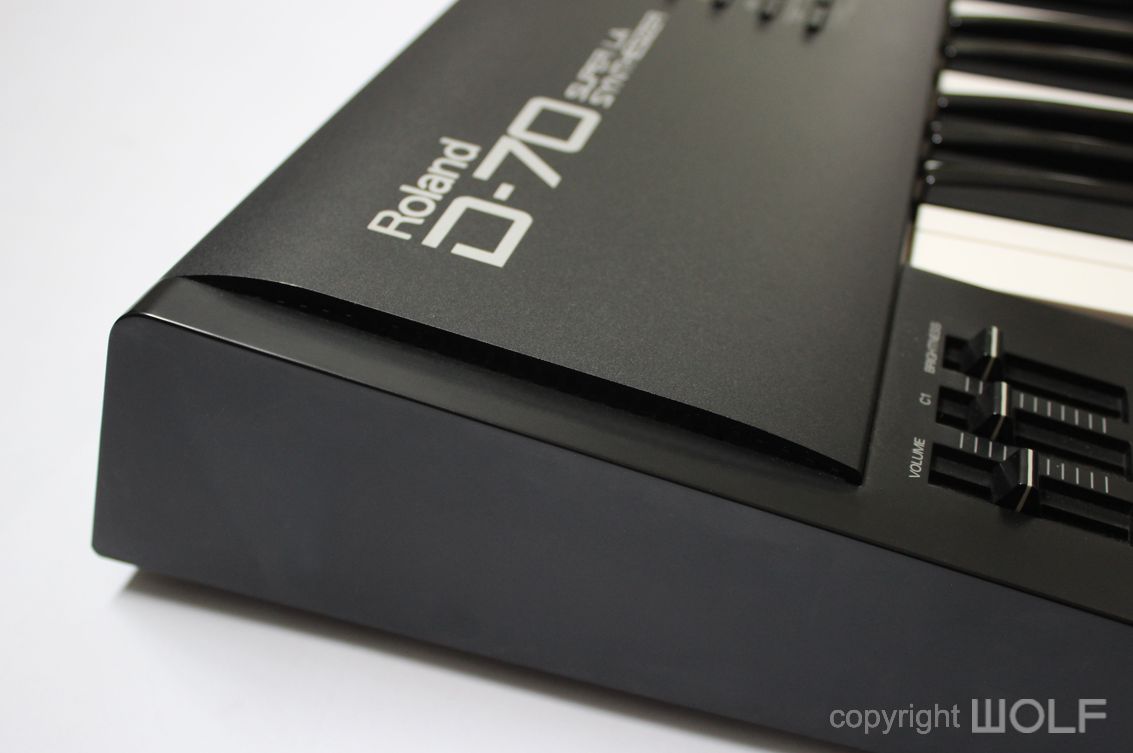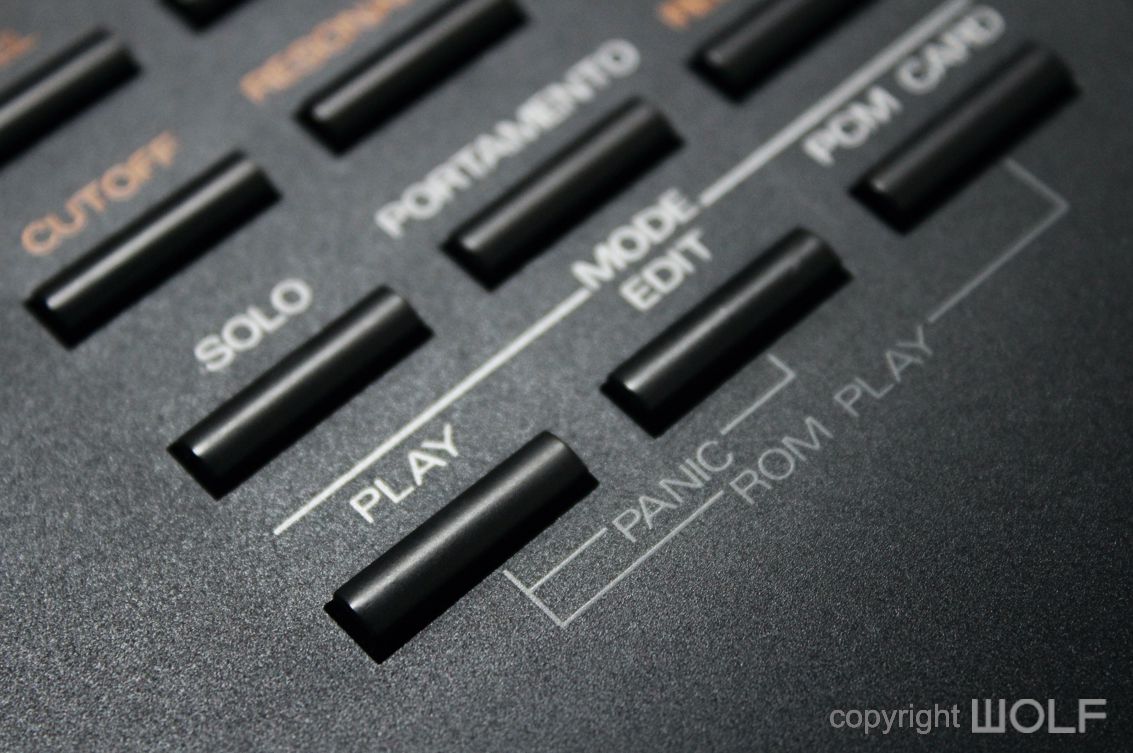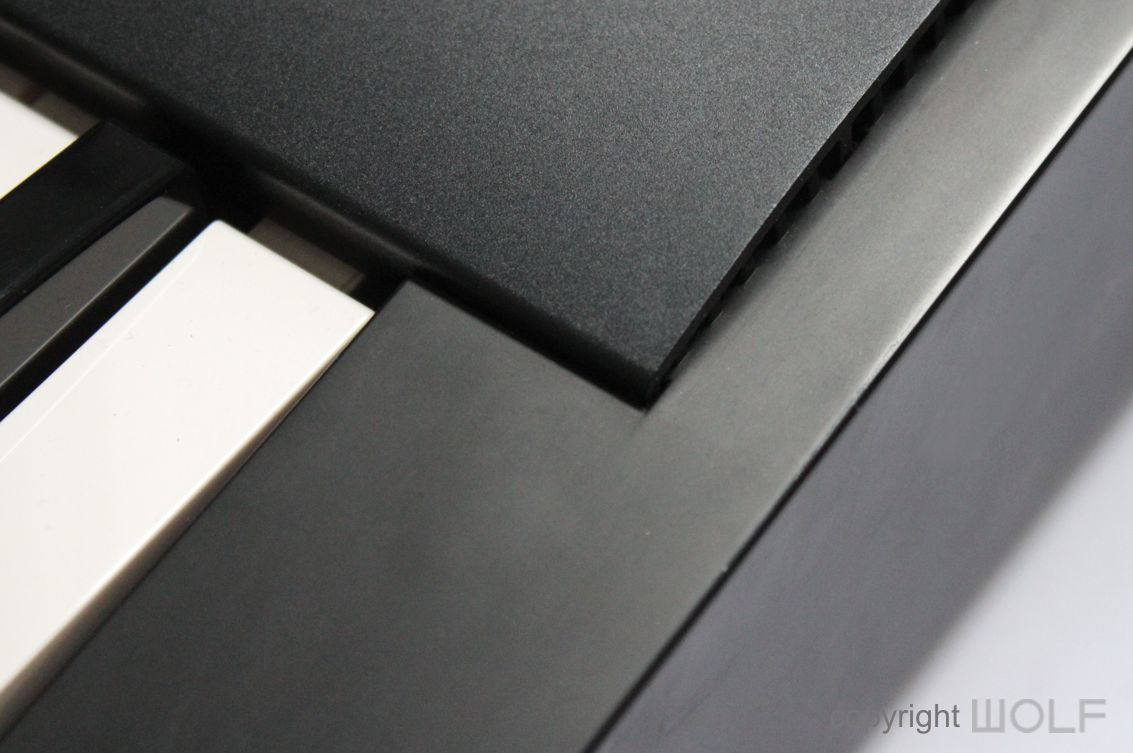 FUNCTION- Experience.
As mentioned previously the general layout is clean and organised. Buttons are neatly arranged but their new shape does not allow your finger to continuously run over them in a row, back and forth as easily as with the D-50
The large screen is a welcome upgrade, but interestingly there is still no disk drive. The D-70 continues the tradition of using sound cards through slots on the rear. The alpha dial has returned for ease of control and there are 4 sliders that look promising. Its light weigh also makes it maneuverable.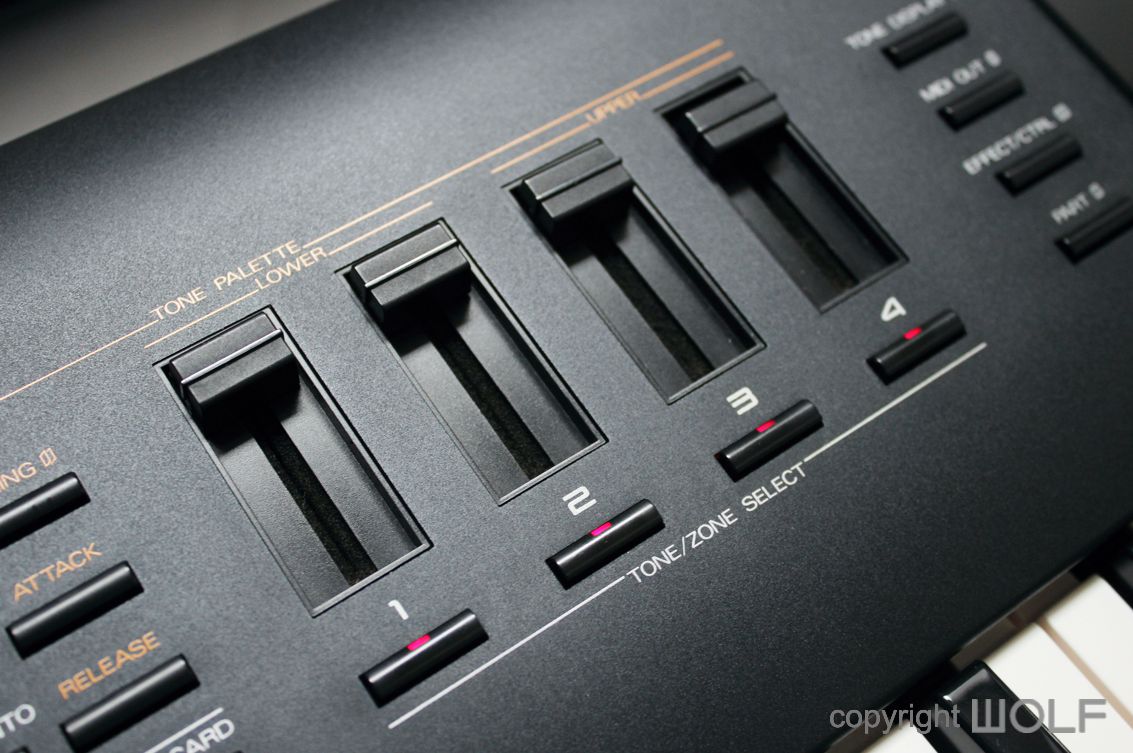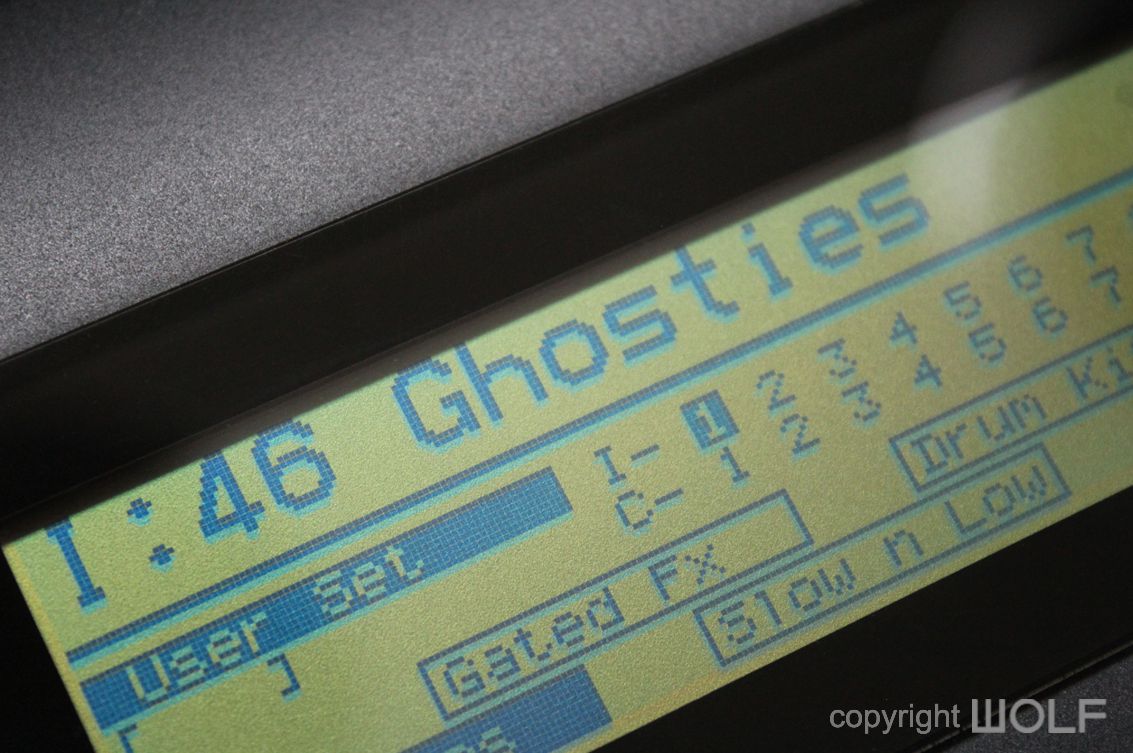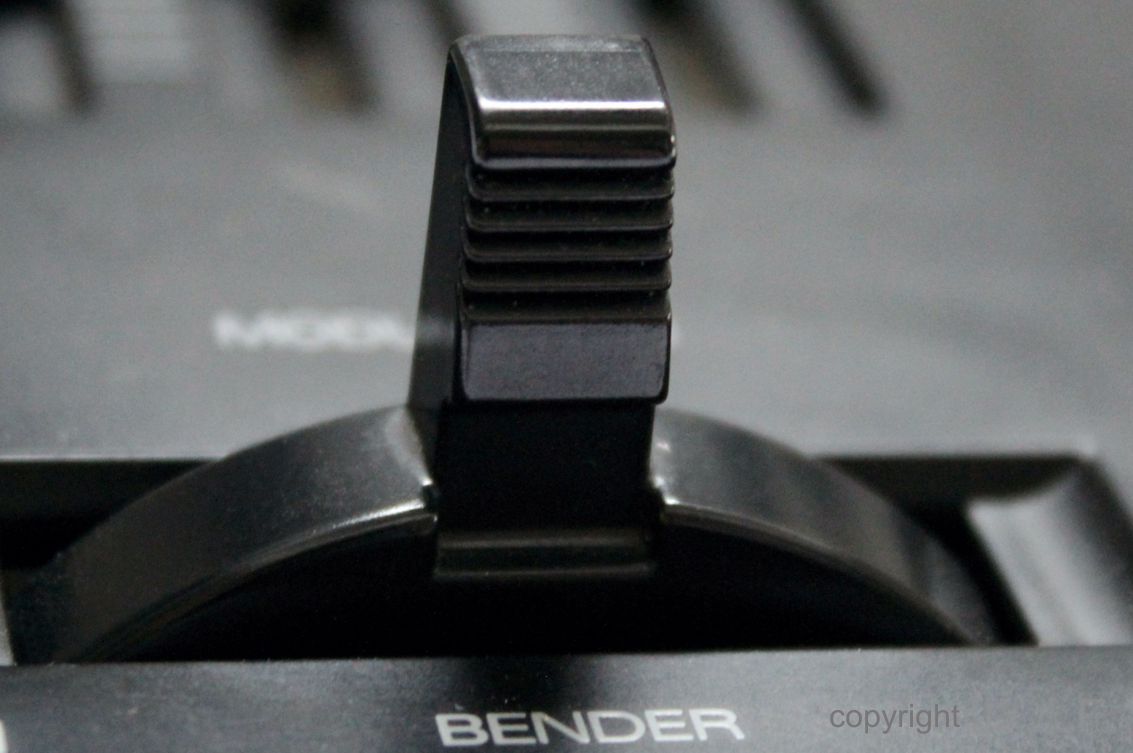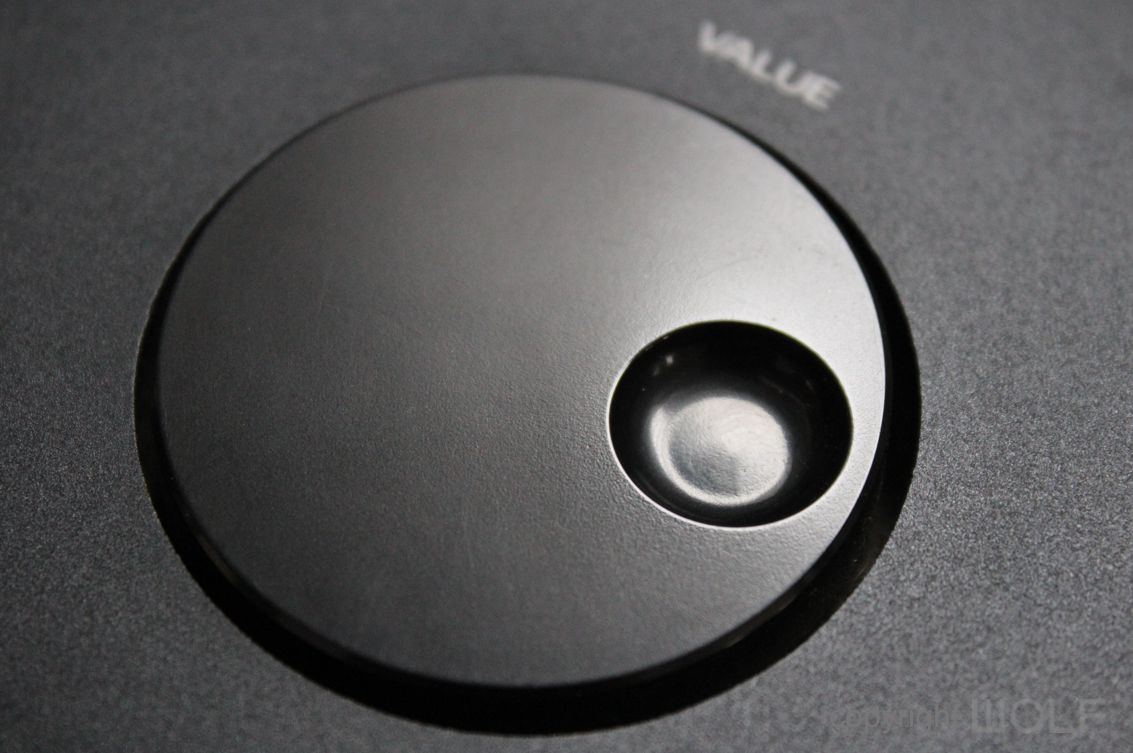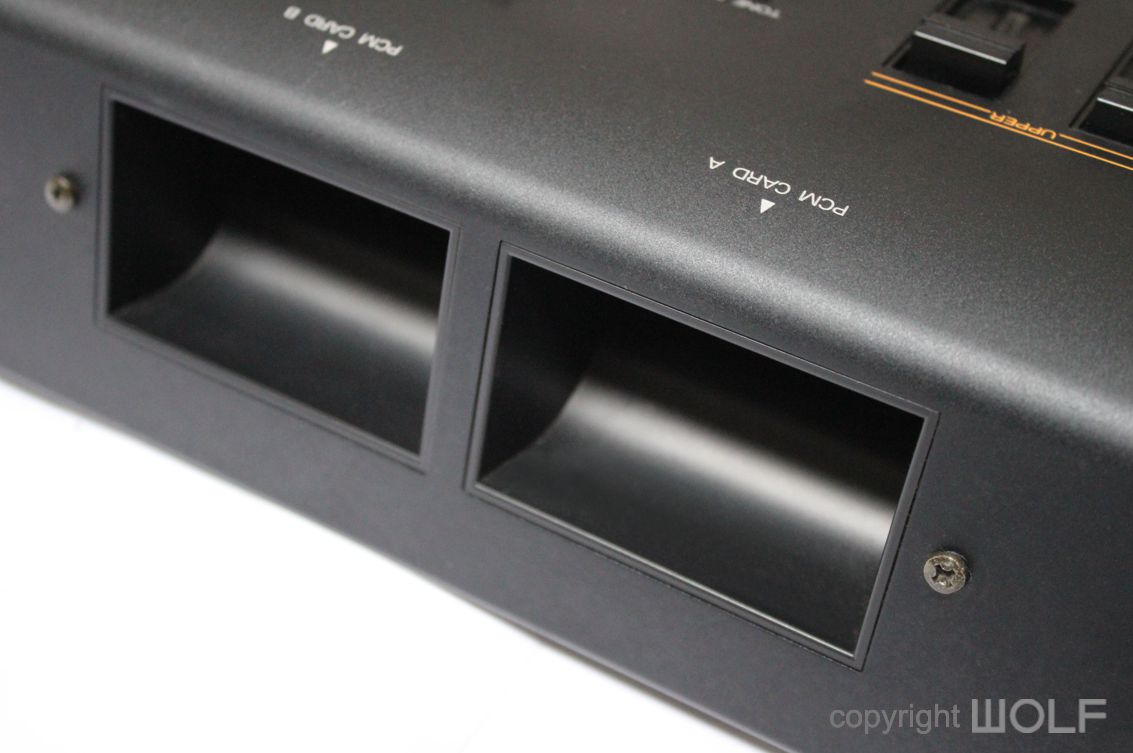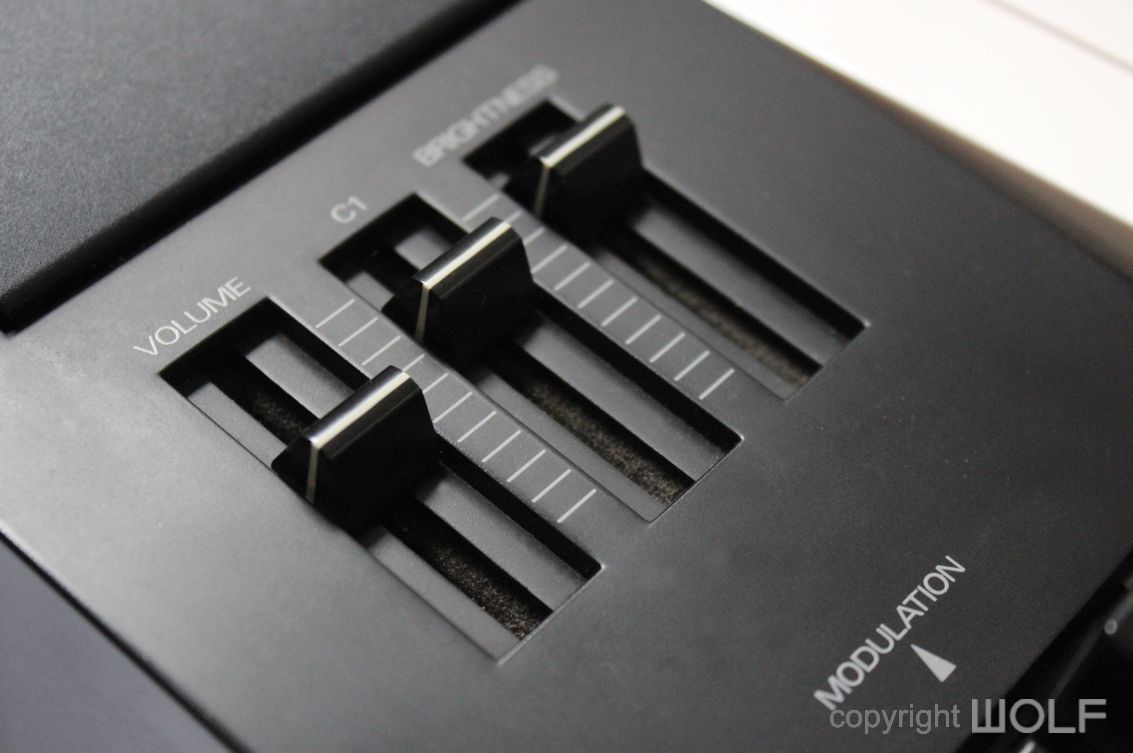 Desirability / Collectability and what to look for.
The D-70 felt like a product rushed out to reduce the dominance of rivals, particularly KORG with their expanding range of workstations. Without a sequencer however it was always going to struggle to compete. It was often accused of being more rompler than synthesizer. The D-70 did not bring with it anything new or innovative and became a relatively lost instrument with poor sales. This does make them relatively rare as a vintage synth.
Regardless of its shortcomings, it's not a bad sounding synthesizer and some keyboard fans have started to appreciate its qualities. A well cared for D-70 is worth having and quite an elegant if not beautiful keyboard.
They are occasionally for sale, but mint examples are very rare. The factory case is even more rare and reverted back to the older style hard cases, rather then the plastic type used in the S-50, D-50 and Alpha Juno synths. They seem to only exist in Japan and you may need to spend up to $1000 to find a mint D-70 with original factory case.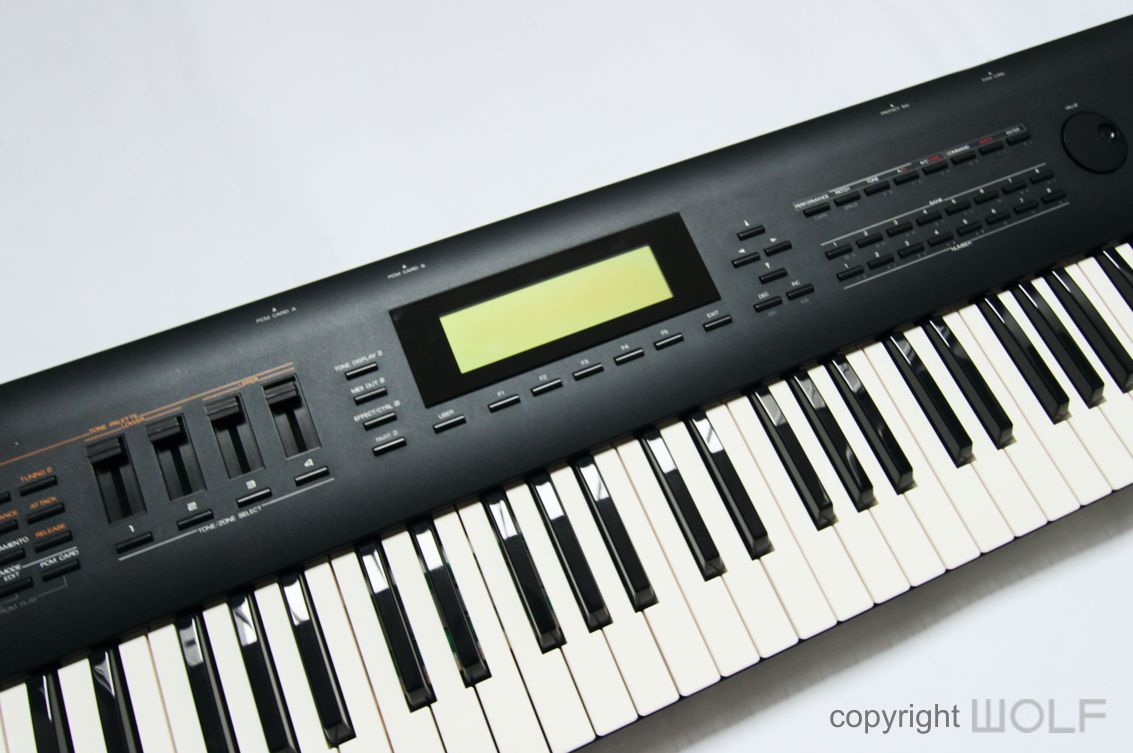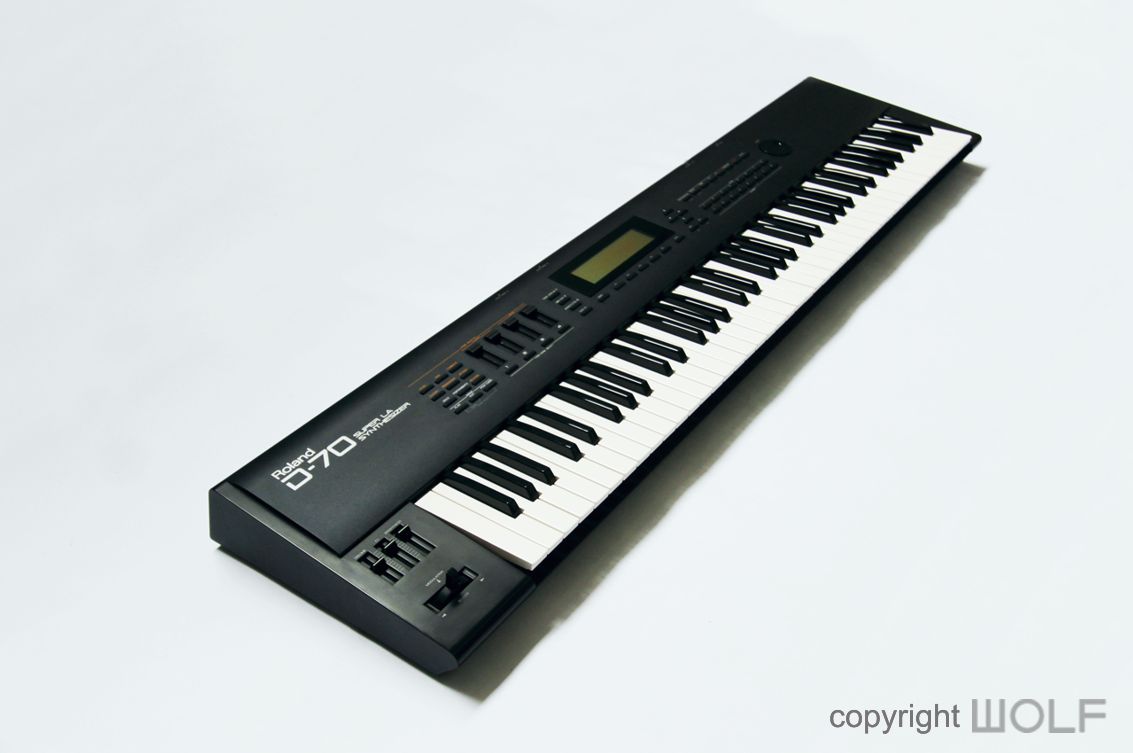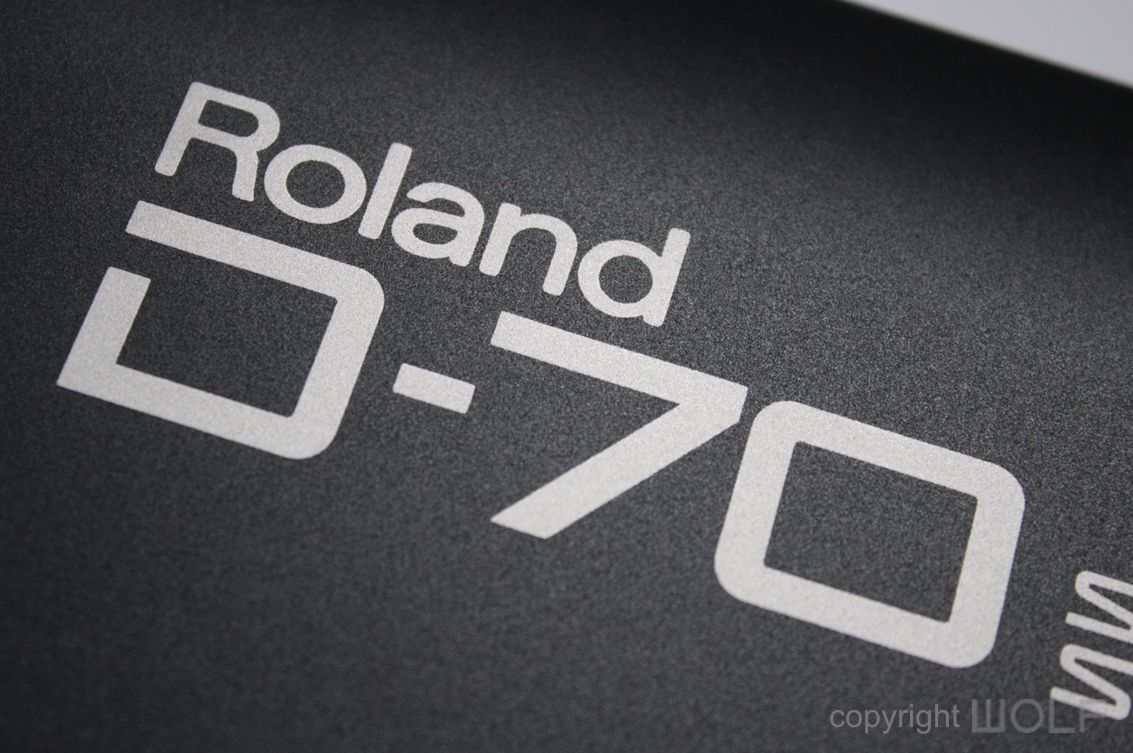 WORD OF THE WOLF
The D-70 is a beautiful but forgotten synthesizer, and unless you find a bargain there are much better value synthesizers out there to collect. From a design perspective it is well conceived, though better plastics would have made a big difference.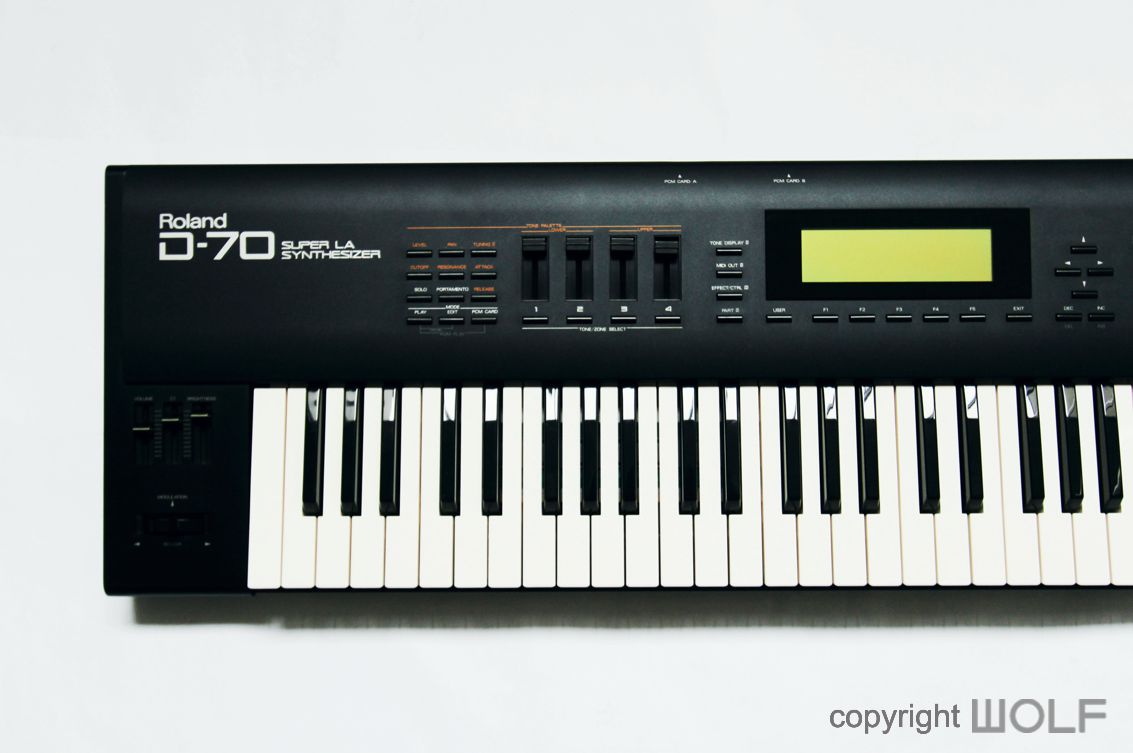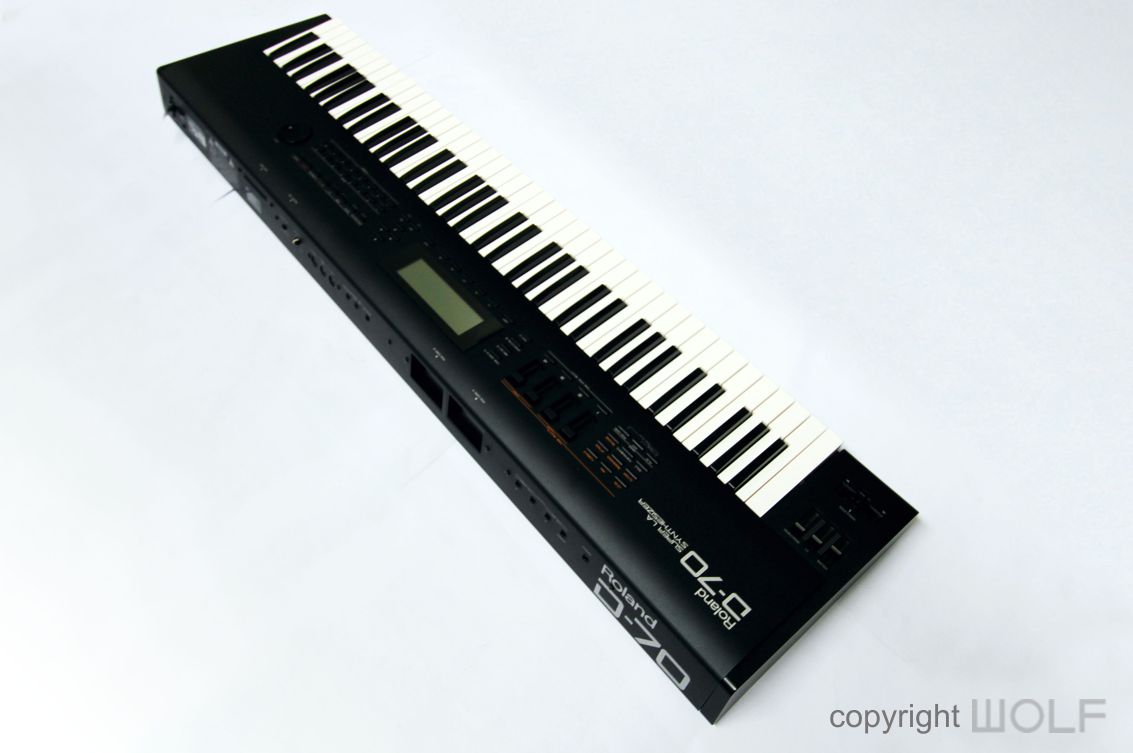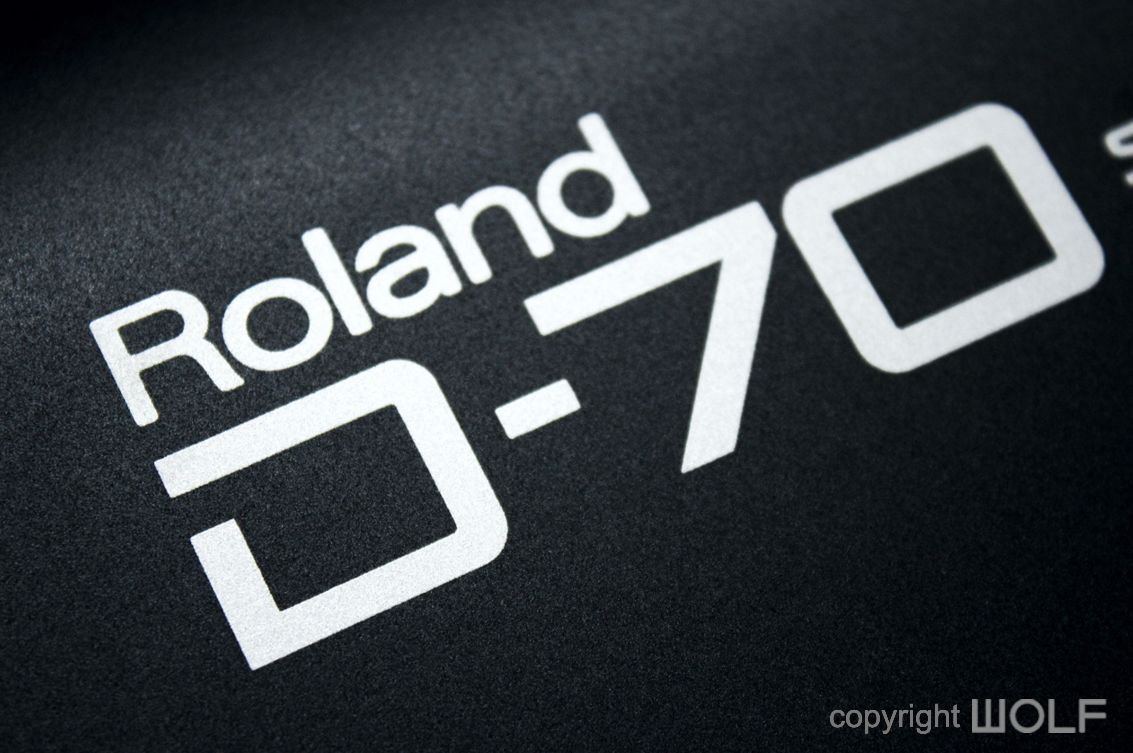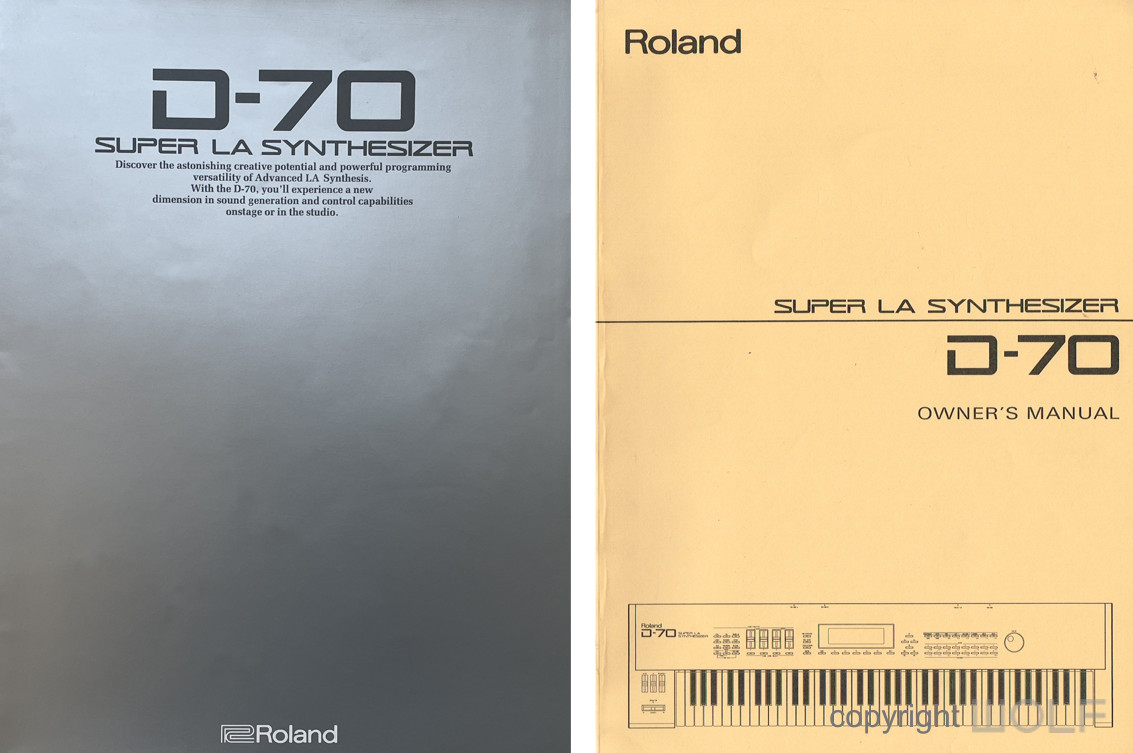 Left- original brochure     Right- Manual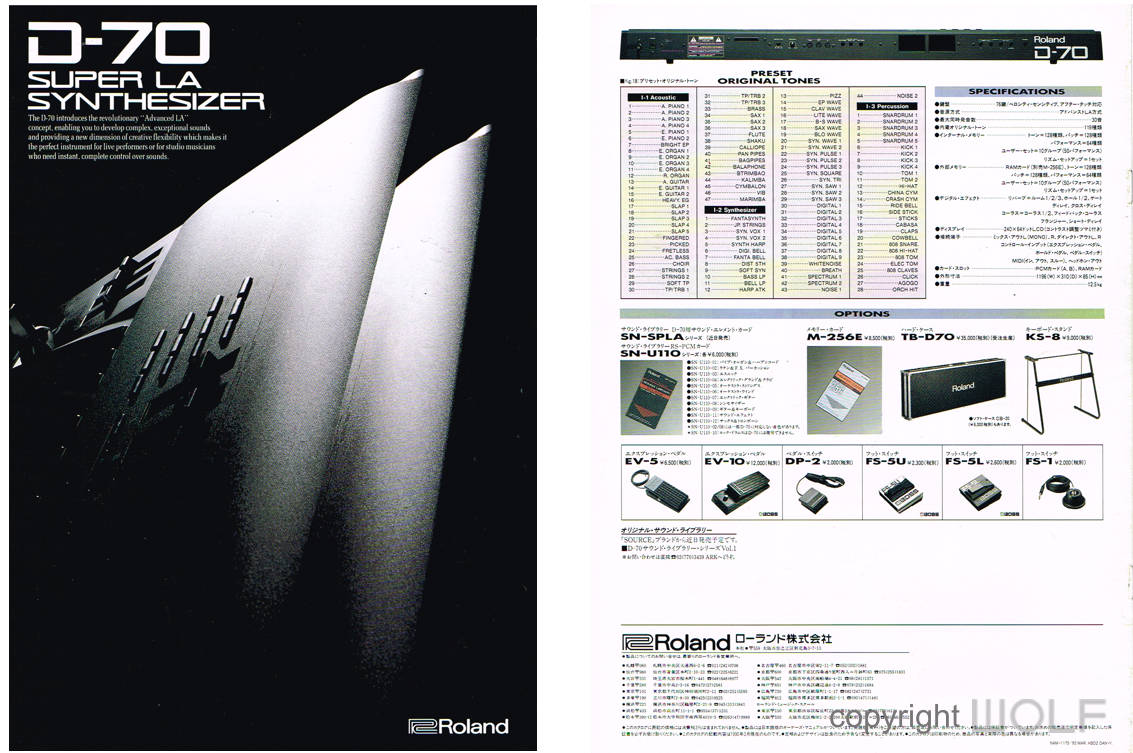 The Japanese D70 brochure cover was less subtle than the English ones, but still very subtle. It also showed the rare hard case on the rear.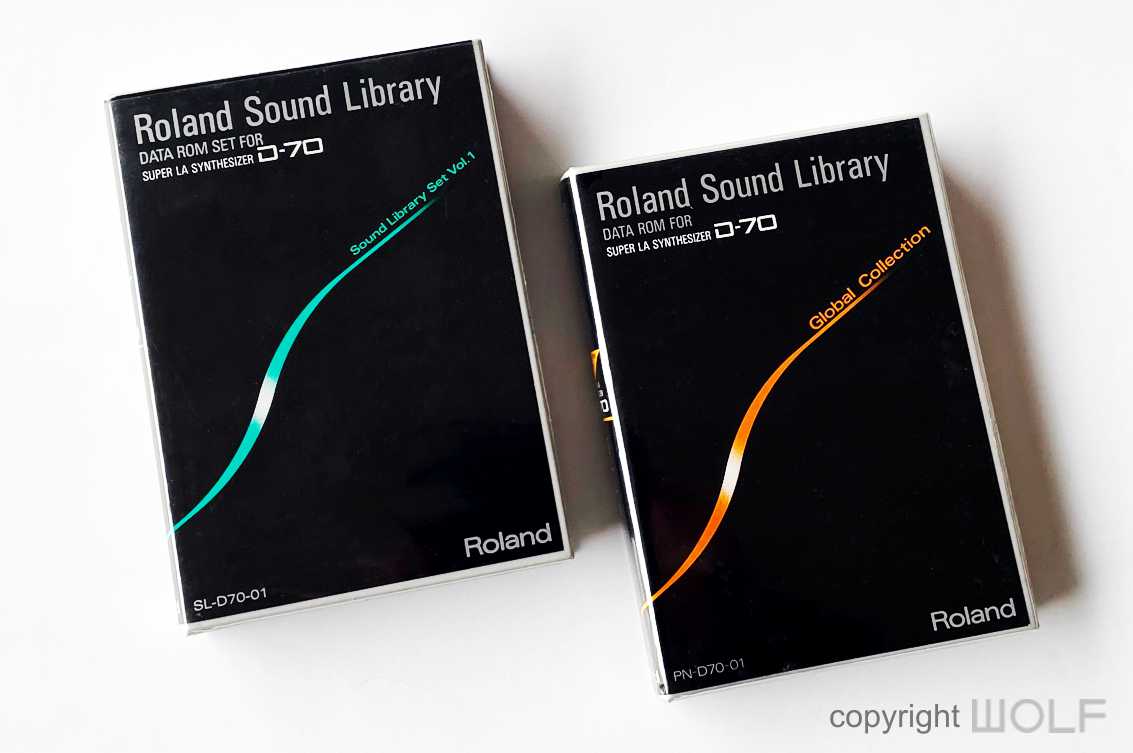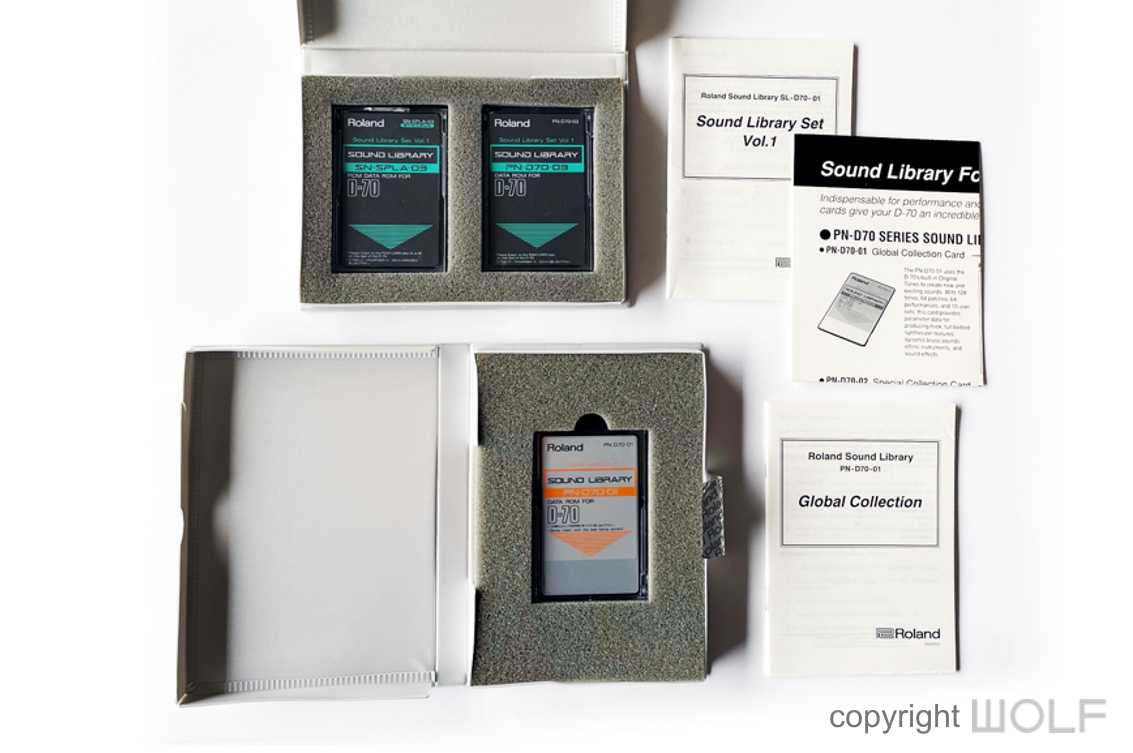 Sound card accessories came in smart packaging.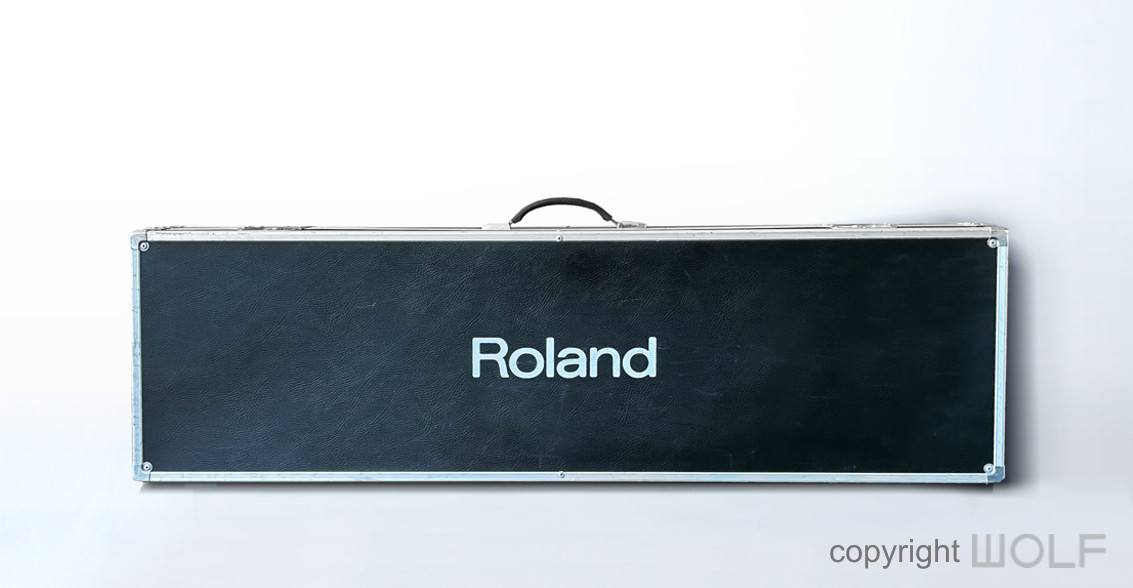 The relatively rare factory case reverted back to an old school style case.
WOLF DESIGN EXCELLENCE SCORE = 7.0
Disclaimer
The information in this review is intended for informational or educational purposes to provide readers an understanding of how something may be seen from a certain design perspective. In this case it is from the view point of WOLF DESIGNS. As design is subjective this review should only be considered as an independent opinion. Information further to being of an opinion is provided to the best of our knowledge based on our own research at the time of doing the review. We cannot be held responsible for any inaccuracies or inconsistencies and reserve the right to change or update any content as appropriate.
The final responsibility of the design resides with the original manufacturer.